Devon Allman "Say Your Prayers" Song Premiere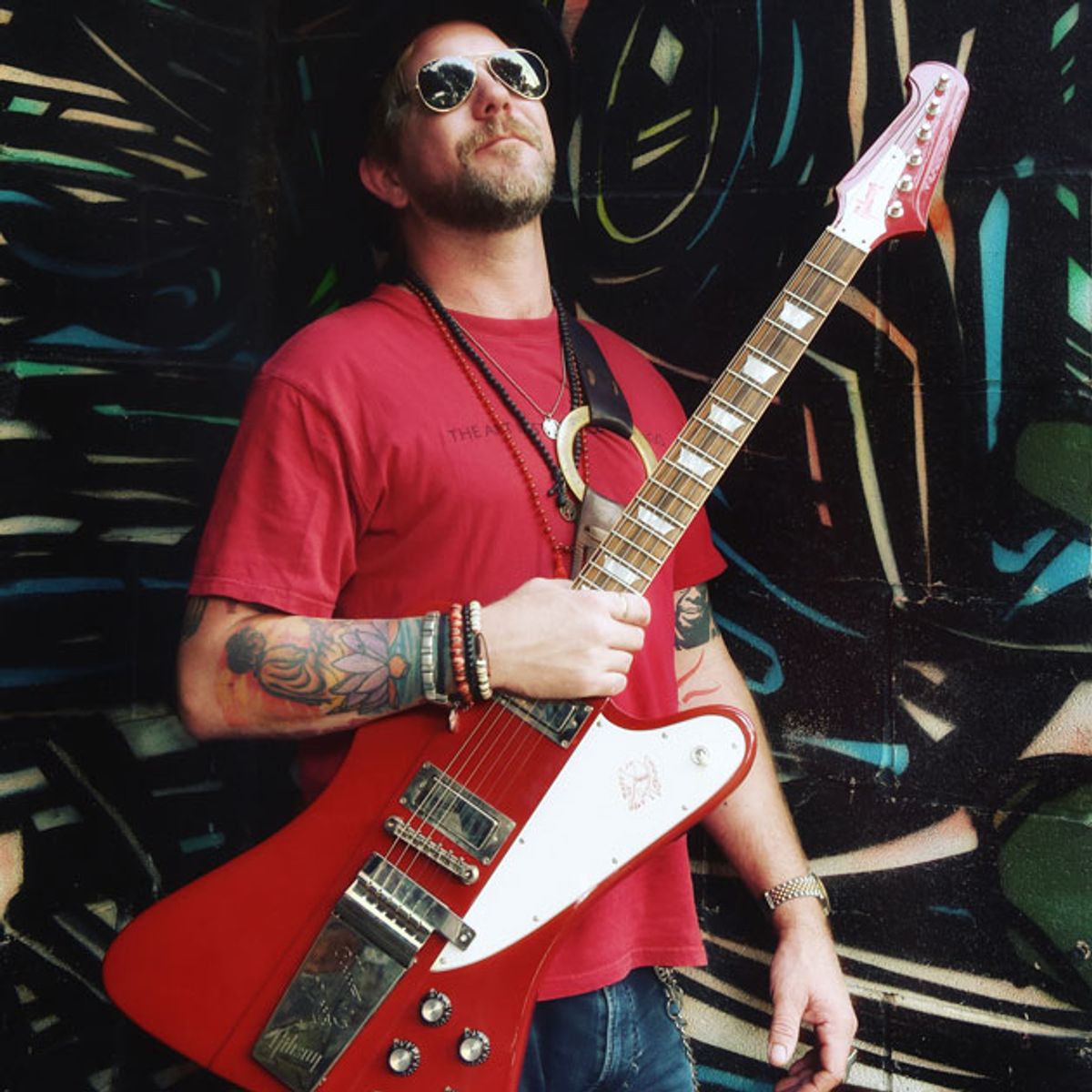 Hear the rocking debut track from the 6-stringer's brawny upcoming third solo album, Ride or Die.
The Gibson Les Paul has been a staple of Southern rock guitar since Devon Allman's uncle Duane swapped his Tele for a goldtop to record The Allman Brothers Band in 1969. Devon reasserts that axe's tonal authority on "Say Your Prayers," the muscular debut track from his upcoming album, Ride or Die, which hits the streets on September 16.
Allman recorded his third solo album in May at Nashville's Sound Stage and Switchyard studios. Tom Hambridge, who won a Grammy for producing Buddy Guy's Living Proof in 2010, co-produced and played drums. The guitar Allman used for "Say Your Prayers" is his No. 1, a Gibson Custom Shop-built 1959 True Historic Les Paul from 2006 that's autographed by Lester himself. Allman strings it with .010-gauge D'Addario sets that he attacks with a Dunlop .073 mm pick. The other cards in his deck for "Say Your Prayers" were an Orange Rockerverb 50 and a Dunlop Cry Baby wah.
Regarding the album's lyrical and aural vibe, Allman says, "The world is getting crazier by the minute. These songs are about pain, addiction, storms, lust, death, and feeling sometimes that you're utterly lost. But conversely, it's [also] about finding your place in the universe, rebirth, strength, redemption, vindication."
As for the song "Say Your Prayers," the lyrics hew to the album's theme, but its spine is Allman's fat, buzzing riff and his hard-hitting vocal performance. "'Say Your Prayers' was designed to kick you in the teeth, but then make you forget you are now toothless, because your desire to wanna shake your ass has made you not give a crap. It's a throwback tune with a heavy dose of metaphor. In this case, the 'bad storm a comin' ' is the whirlwind of bad vibes currently going on around the world, while the chorus offers a glimpse of some serene respite from the troubled times—'The sunshine will be coming back/Don't you go and worry about that.'"