EMG is releasing three new pickups: the EMG-81TW, EMG-PA and EMG-707TW.
Santa Rosa, CA (January 10, 2008) -- EMG is releasing new pickups designed to allow shredders, bassists and 7-string players to dial in the exact tone they''re looking for. 
Noted for its aggressive crunch and blistering highs, the EMG-81 has been a constant in the heavy metal community for over three decades. With the 81TW, EMG has decided to give players an option that has been missing-- the versatility of a tapped version with the option of selecting either single or dual coil mode. This 9-volt active guitar pickup with its dual active preamps allows for higher gain and more output in either mode, without sacrificing tonal response and dynamic feel -- all in a virtually noiseless environment. While single coil mode kicks in a ceramic loaded bar, dual coil mode consists of two ceramic loaded coils opposite each other to create a pickup similar to the EMG-81. Other new features are push/pull volume/tone controls that enable players to switch from the clarity of a single coil to the fullness of a humbucker. In addition, the new EMG-81TW can be hooked up to several of the company's accessories, such as the SPC Presence Control, EXG Expander or PA2 Preamp Booster. MSRP $149.99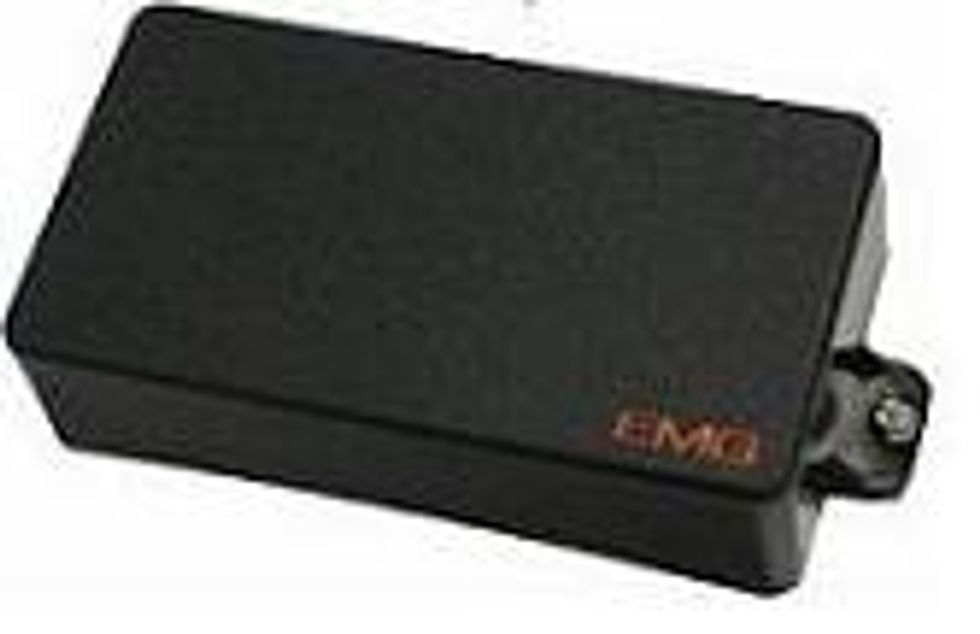 Modes:

Dual: Retains standard features of 81 -- crunch and aggressiveness
Single coil: Produces well-defined "sparkle" and increased sensitivity without high impedance design
Both: Higher gain and more output in a virtually noiseless environment

Pickup: Active ceramic loaded 9-volt with dual preamps
Includes: Quik-Connect™ cable, prewired push/pull volume/tone set, output jack, battery clip set, screws and springs
Based on P-Bass pickups, the EMG-PA uses short, squat coils that have very little resistance and plenty of inductance. Because the coils are not in series like the passive types, there is about twice as much low end as a passive pickup.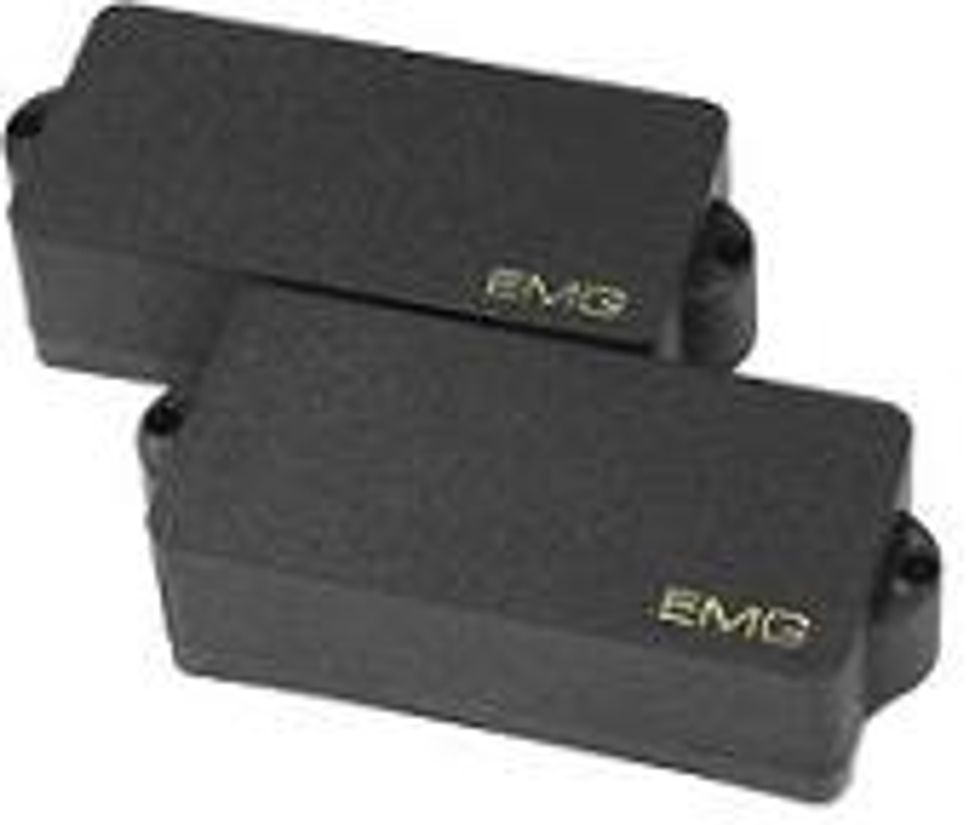 EMG has replaced the ceramic magnets of the original EMG-P with alnico magnets that provide a more organic and lively sound, while retaining the quietness EMG active pickups are known for. MSRP $129.99
Versatility: Powerful lows, punchy midrange, superior definition and a virtually noiseless environment
Magnets: Alnico
Pole pieces: Alnico with short, squat coils; Coils not in series -- provides twice as much low end as passive pickups
Pickup: Active 9-volt with dual preamps
Includes: Quik-Connect™ cable, prewired solid shaft volume/tone control set, output jack, battery clip set and adjustment screws
Cover cap: Black, white or ivory
Based on the company's EMG-707 model designed for 7-string guitars, the new EMG-707TW version offers players the versatility of either single or dual coil modes. Incorporating Alnico pole pieces, similar to those on the EMG-85 with the same output, this new active model delivers added heaviness while displaying singular clarity and response. The 9-volt active pickup with its dual active preamps allows for higher gain and more output in either mode, without sacrificing tonal response or dynamic feel in a virtually noiseless environment. Other new features are push/pull volume/tone controls. Like the EMG-81TW, the EMG-707TW can be hooked up to the SPC Presence Control, EXG Expander or PA2 Preamp Booster. MRSP $149.99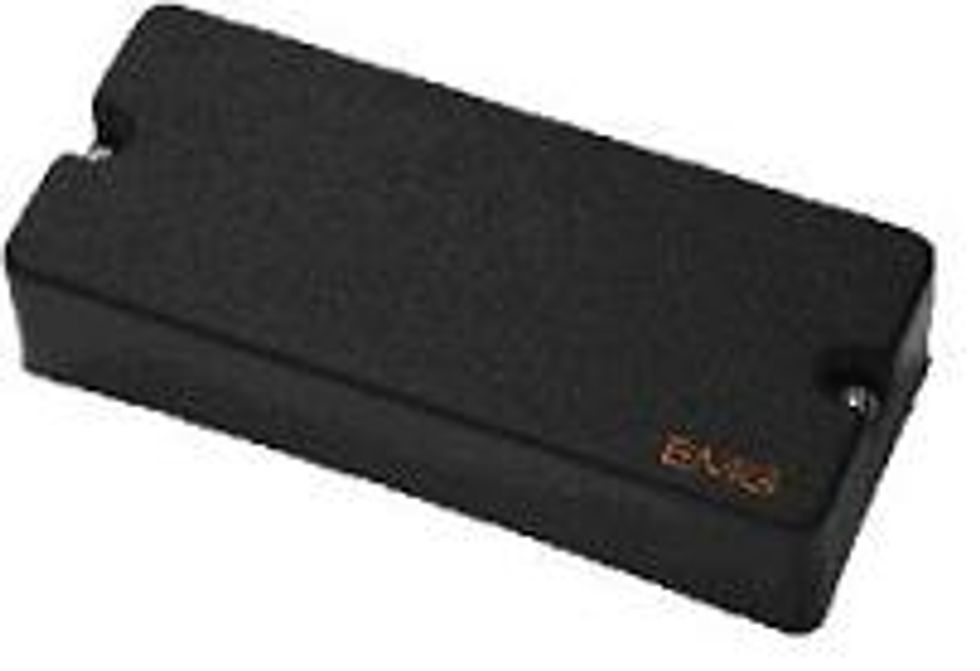 Modes:

Dual: Retains standard features of 707 -- beefy low-end tight midrange and fatter top end
Single coil: Combines classic "bell-like" ringing harmonics and increased sustain with midrange response and higher output; still retains high-end of class single coil

Pickup: Active ceramic-loaded 9-volt with dual preamps
Includes: Quik-Connect™ cable, pre-wired push/pull volume/tone set, output jack, battery clip set, screws and springs
Cover cap: Black, white or ivory
For more information:
EMG