Ernie Ball Releases New Coated Bass Strings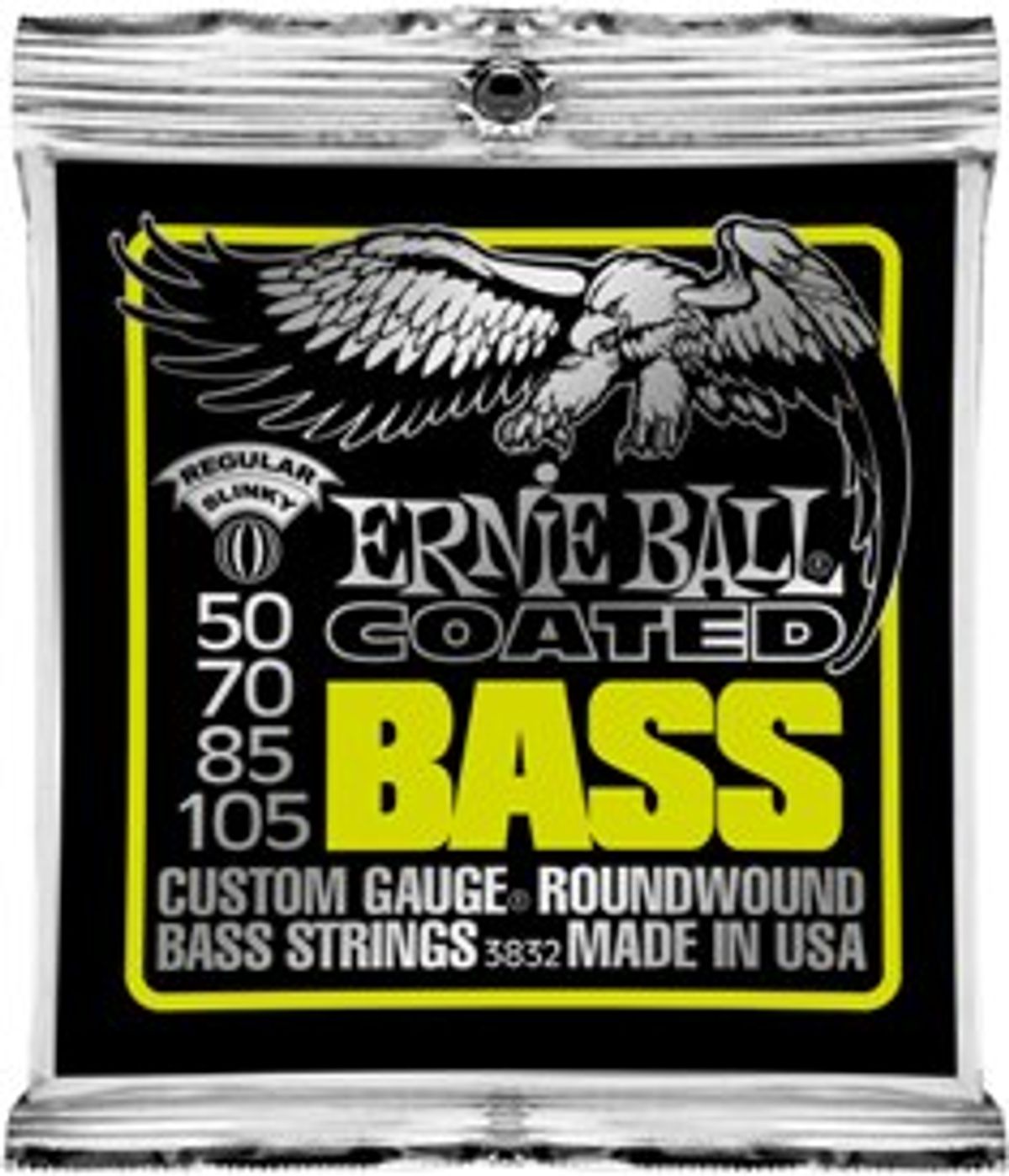 New coated bass string line from Ernie Ball
Coachella, CA
(July 8, 2009) -- Ernie Ball is proud to announce the arrival of the new Coated Bass String line.
These new patented sets will be available in all of the Ernie Ball Slinky bass set gauges, and will feature a micro-thin layer of an exclusive enamel coating that prevents decay and corrosion up to five times longer than an uncoated set of strings.
Ernie Ball Coated Slinkys maintain the feel and sound of uncoated sets, combining the added protection with vibrant tone.
For more info, visit
ernieball.com
.