See the guitars, amps, and effects used by Billie Joe Armstrong, Mike Dirnt, and Jason White on Greenday's spring 2013 "99 Revolutions' tour in support of their three latest albums, 'Uno,' 'Dos,' and 'Tre'.'
Billie Joe's Rack
The controller's presets are Clean, Mid—which is designed to mimic a 10" combo cranked all the way up with the lows taking out and the mids pushed for songs like the opening of "American Idiot"—(both settings bypass the Marshalls' preamps in favor of a Custom Audio Electronics 3+ SE guitar tube preamp), Big (both Marshalls without the CAE preamp), and Big Effect (which kicks in a Boss BD-2 Blues Driver pedal for solos). BJA does have a MXR Carbon Copy Delay that is used for "Kill the DJ."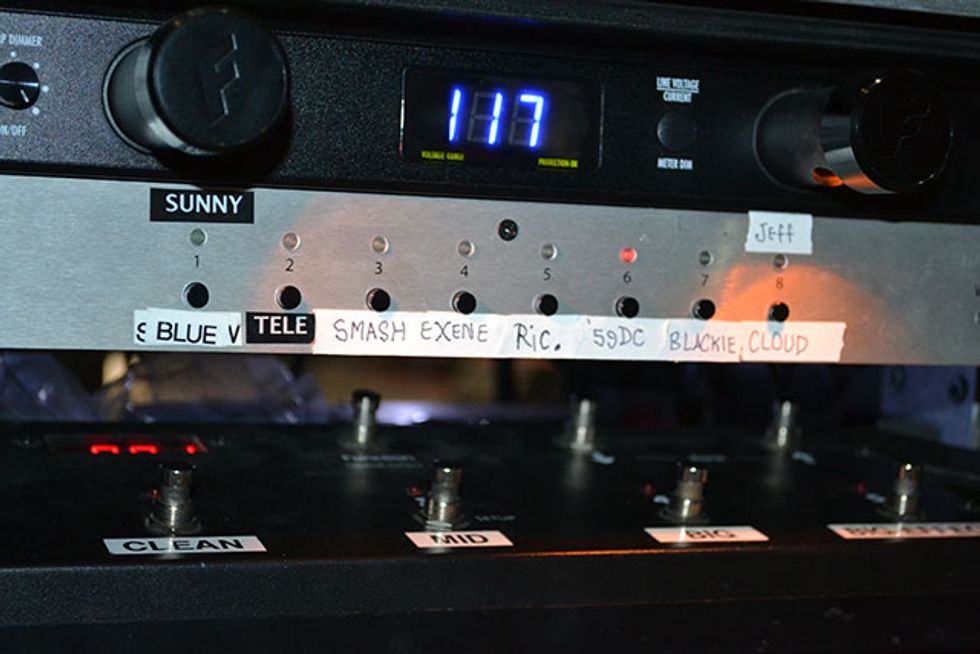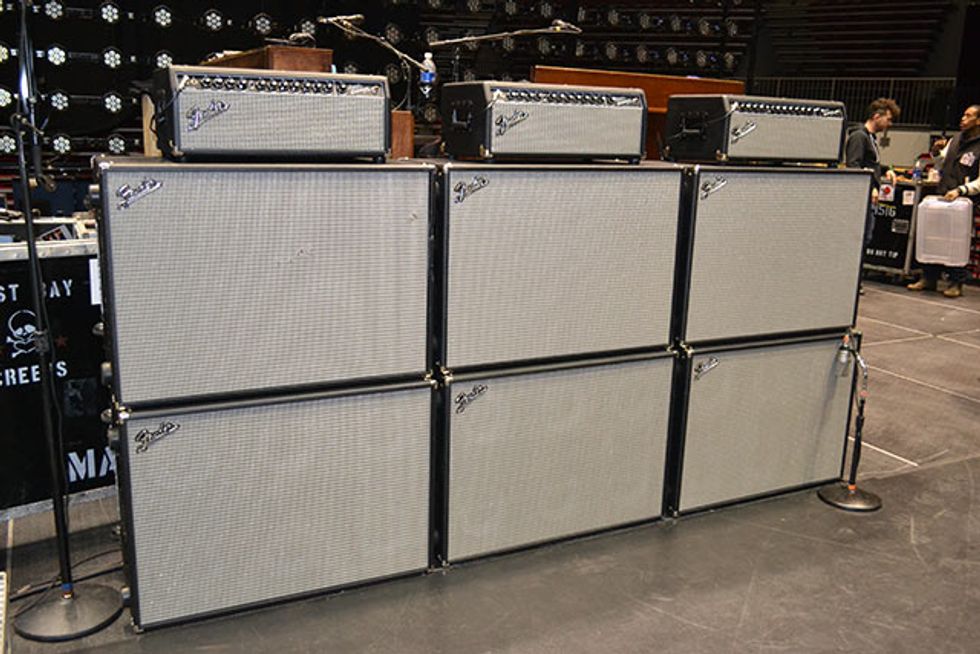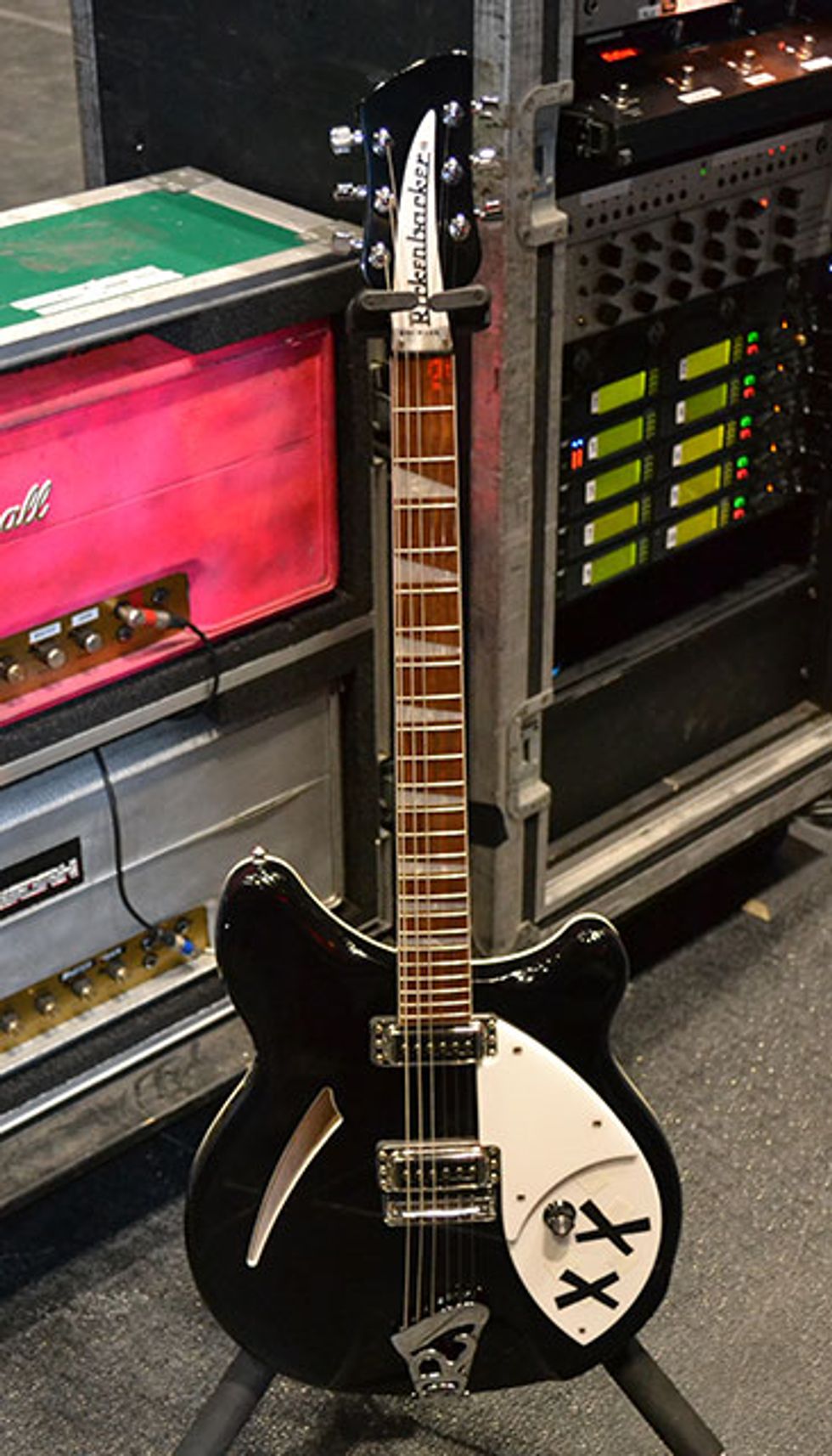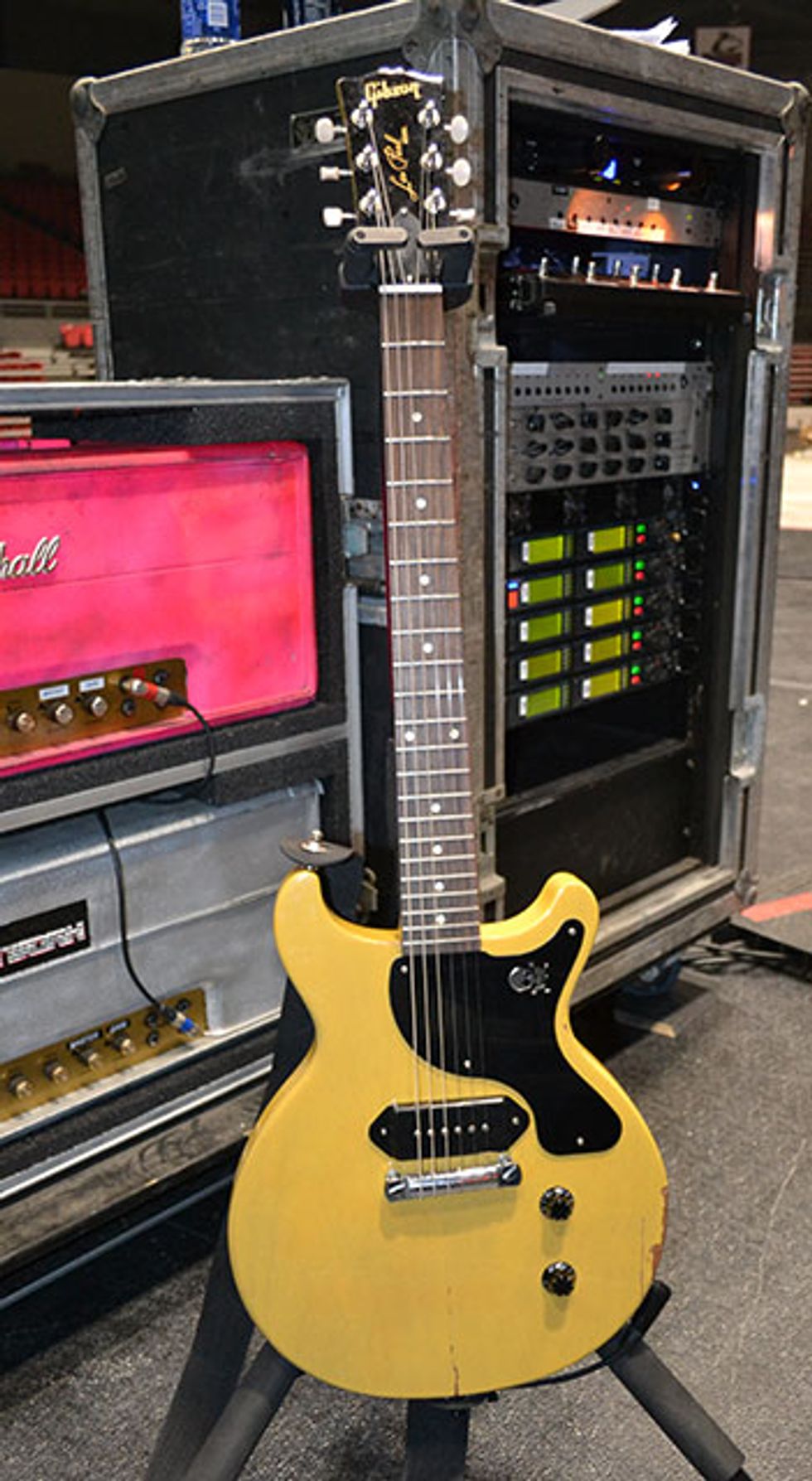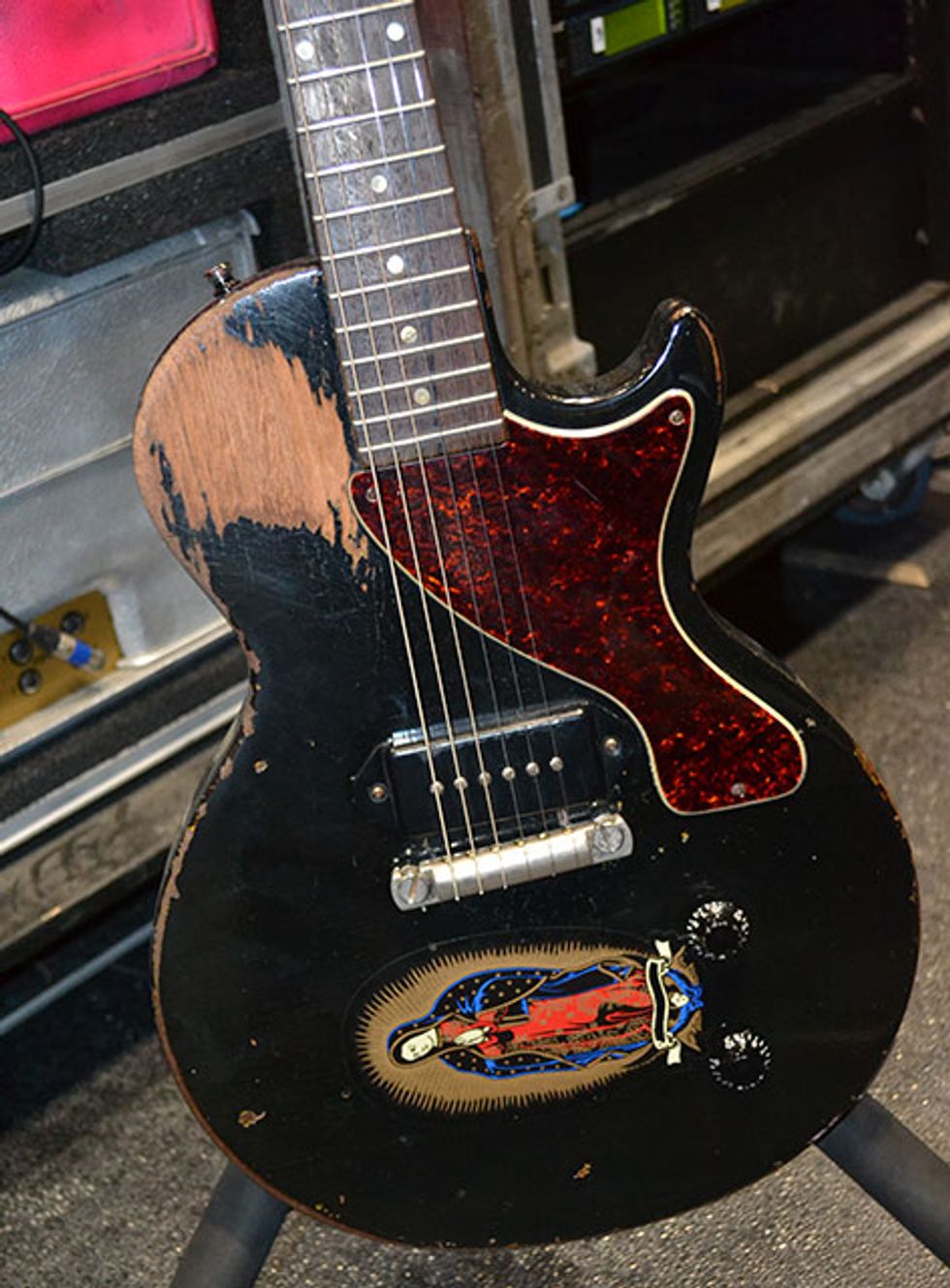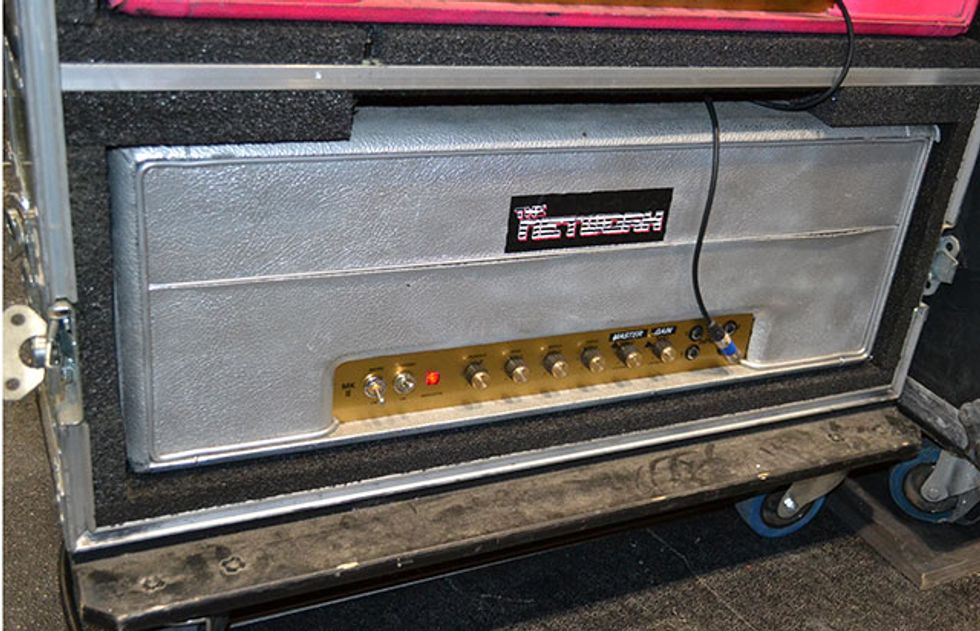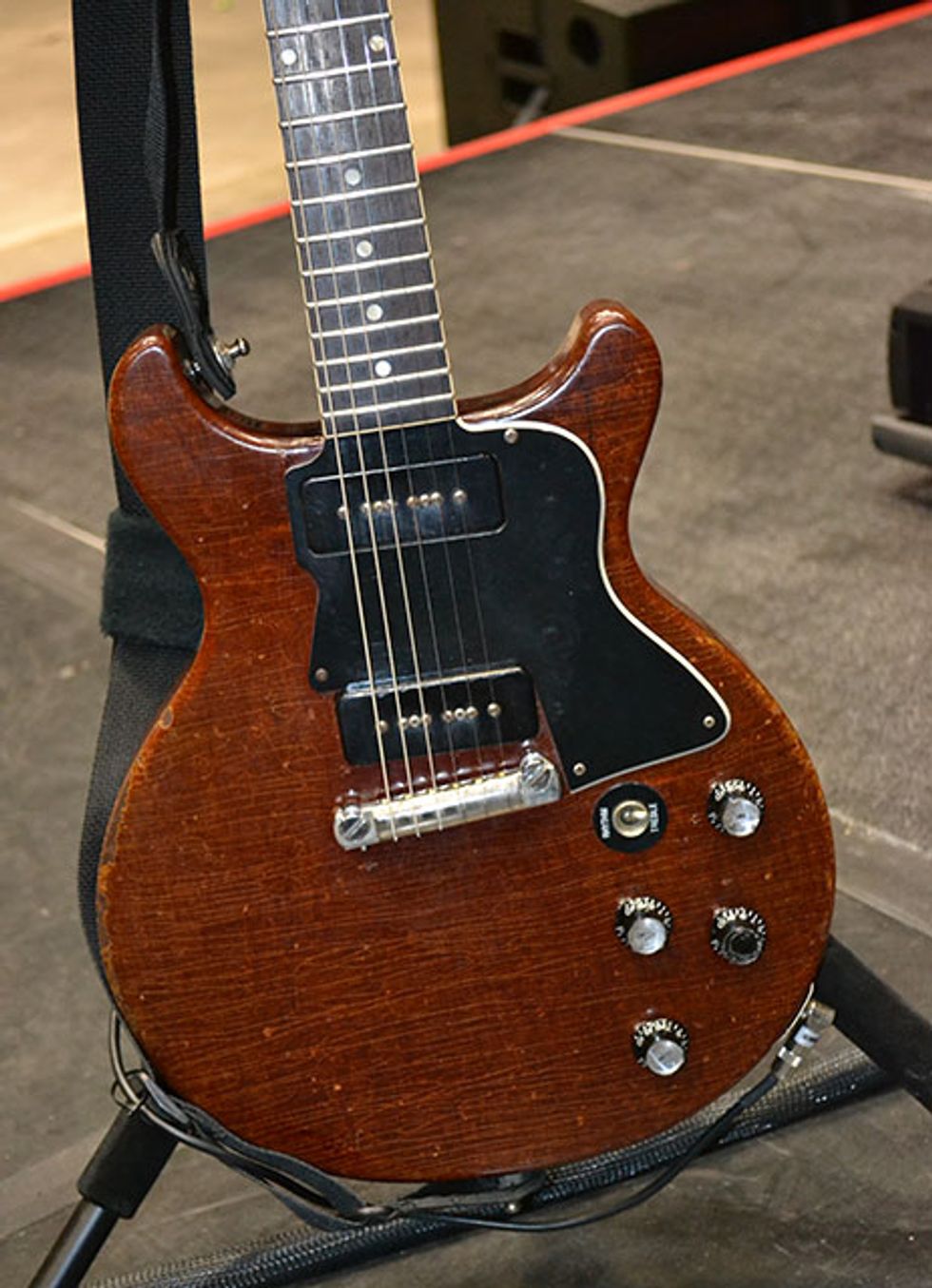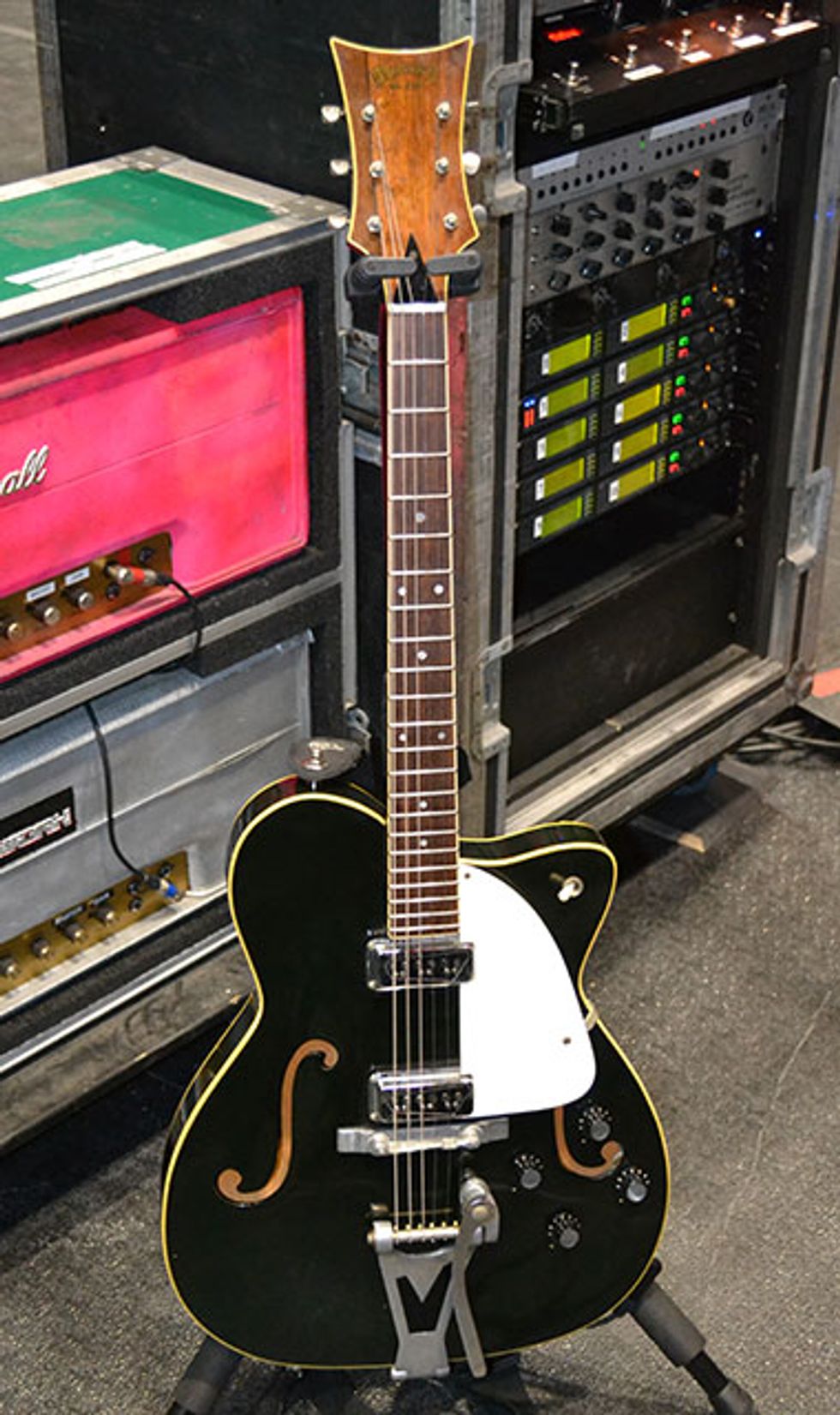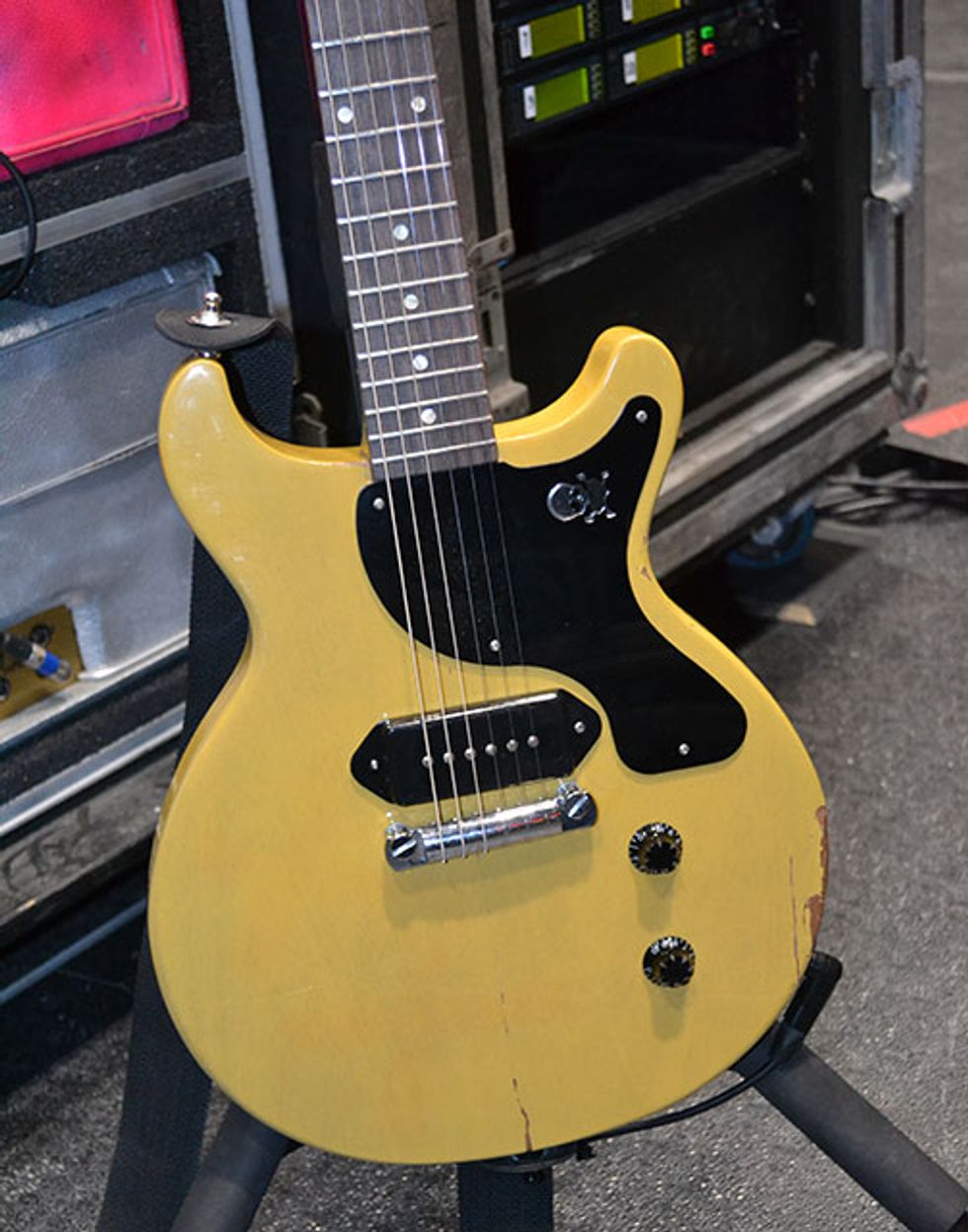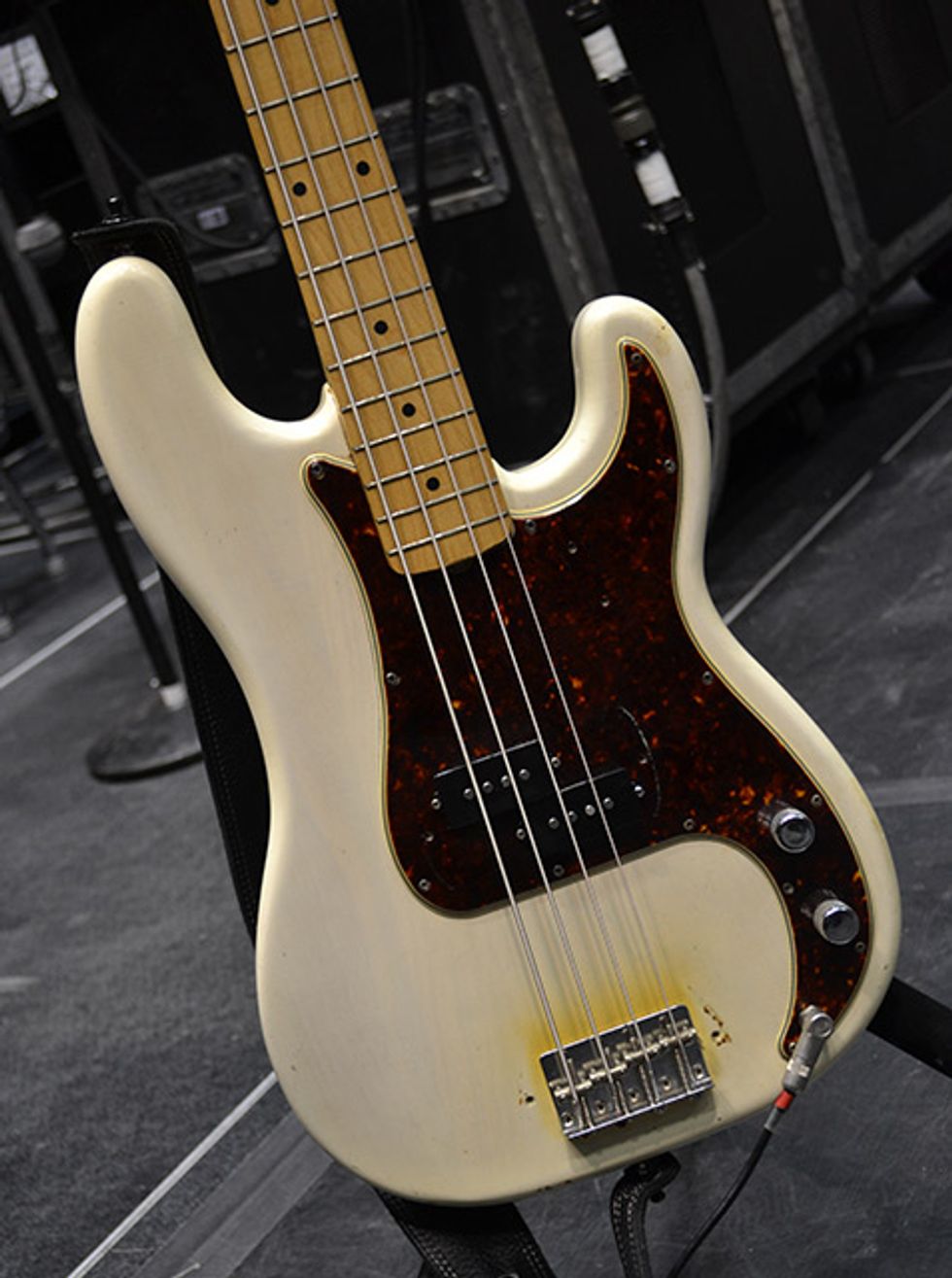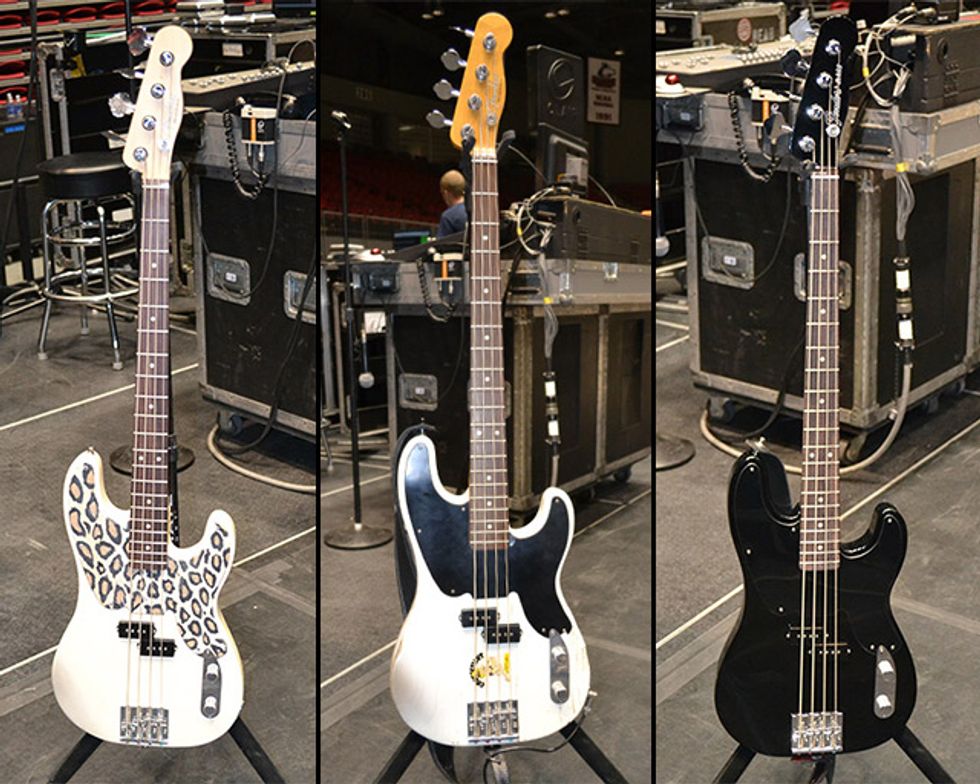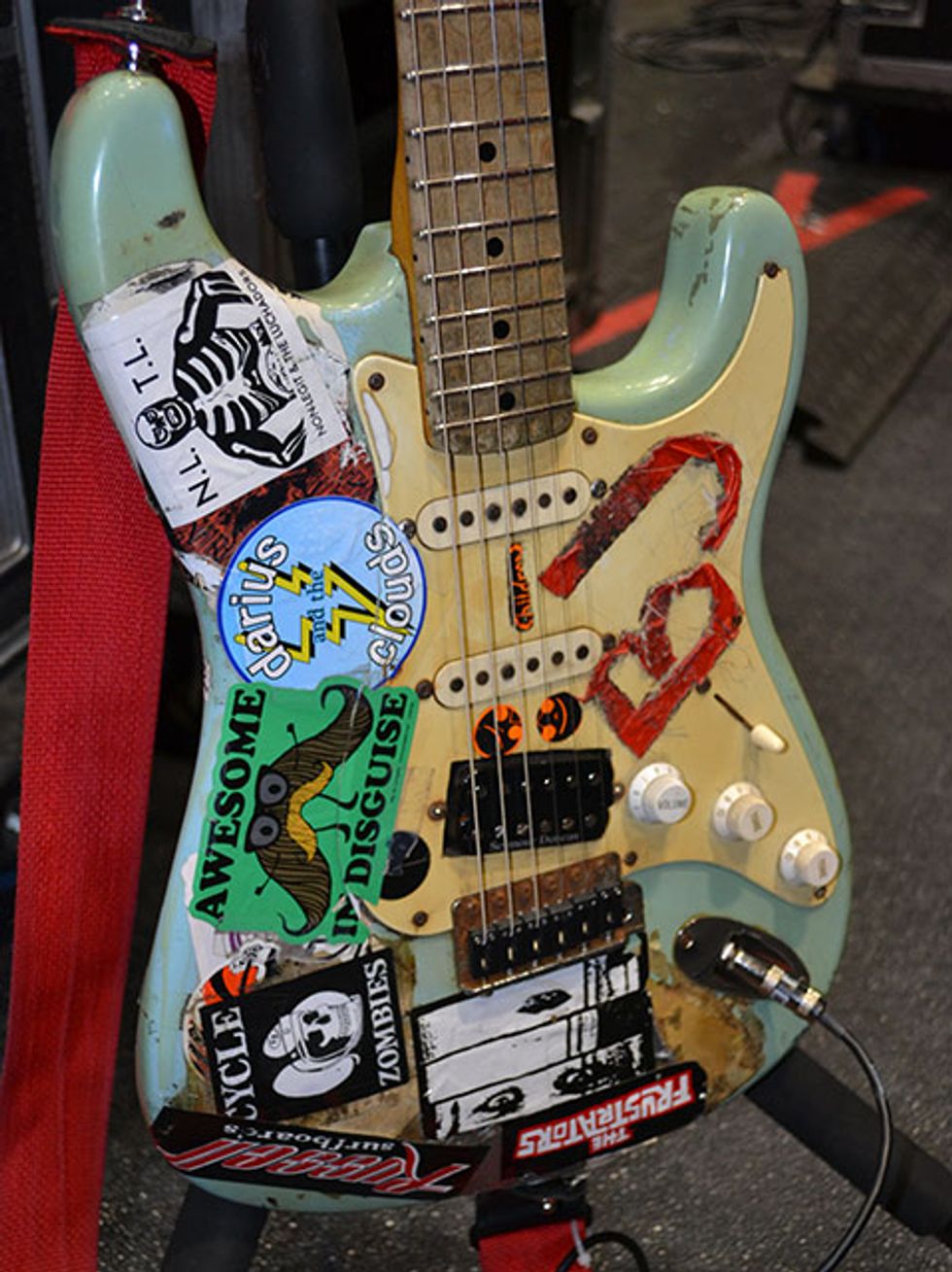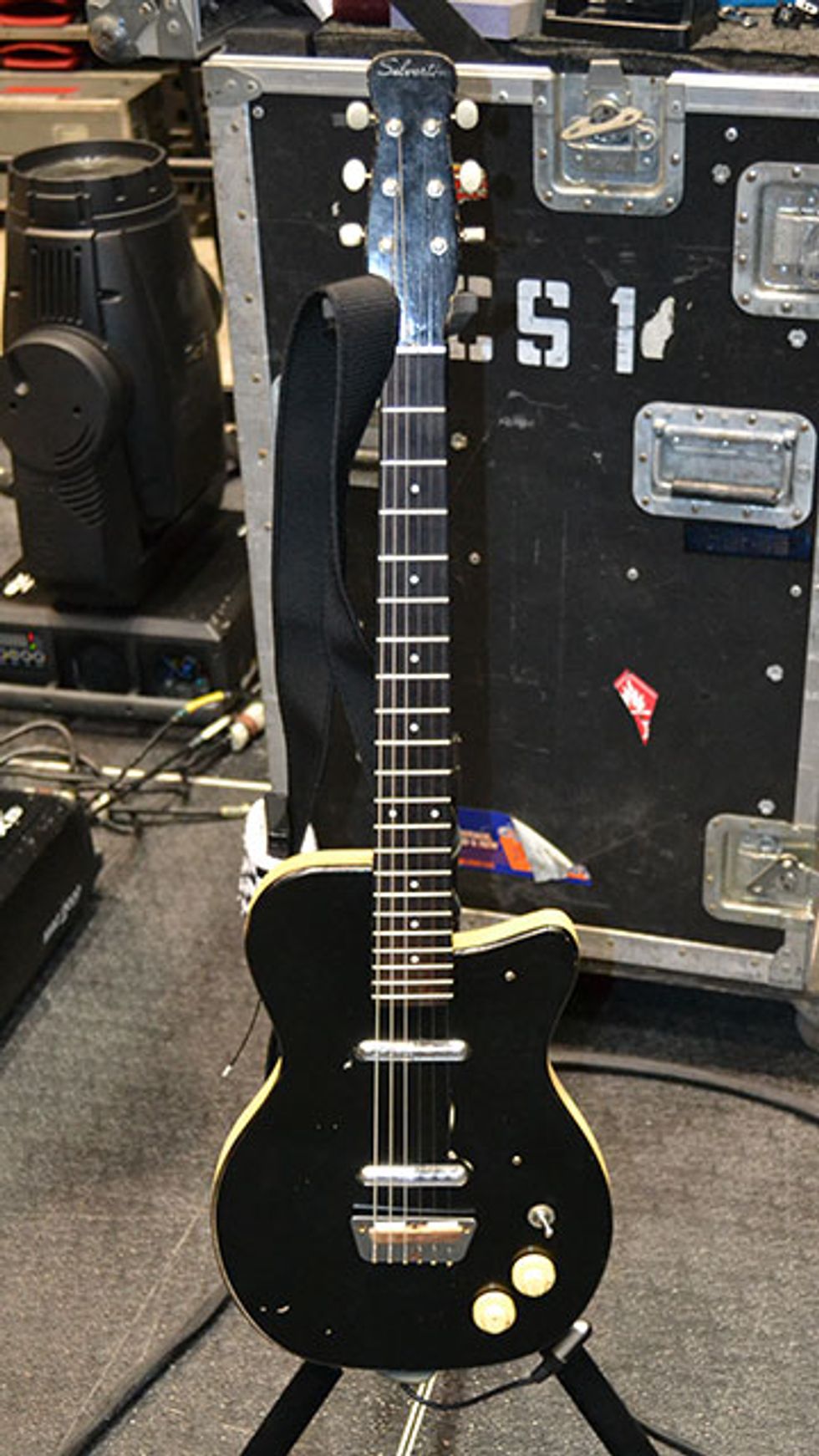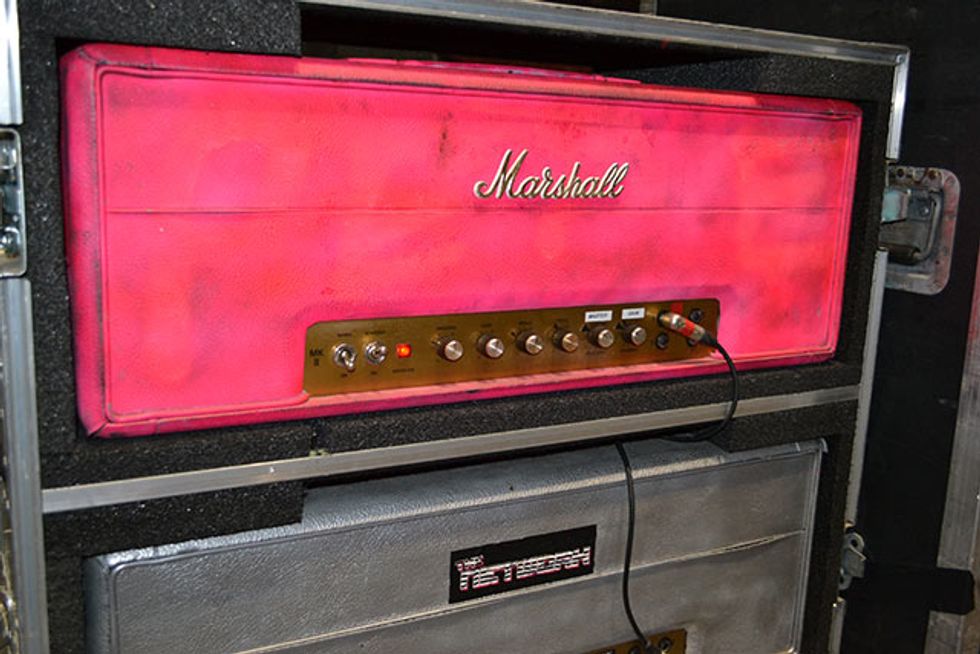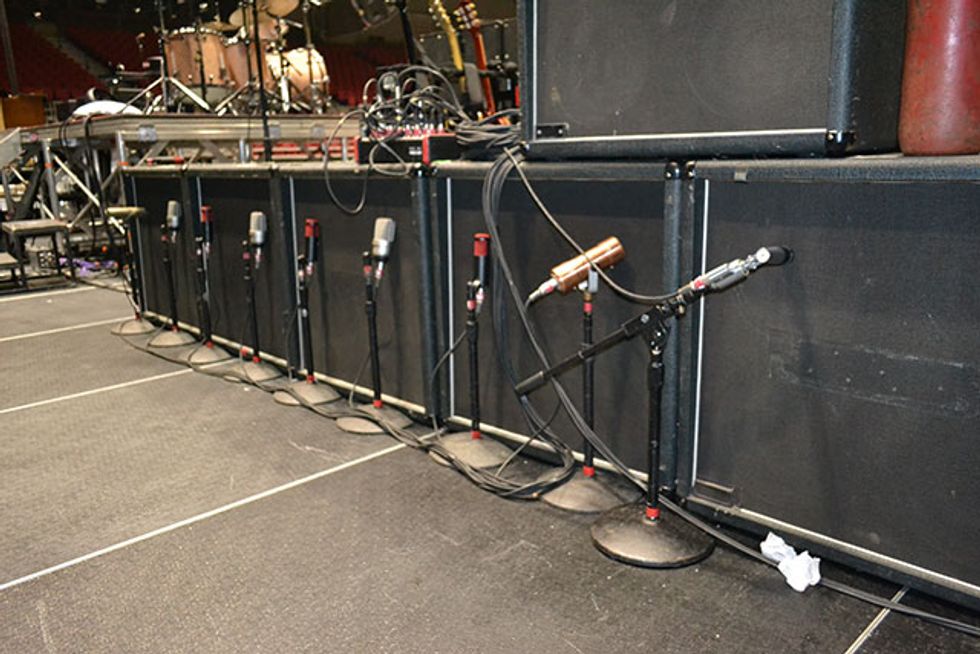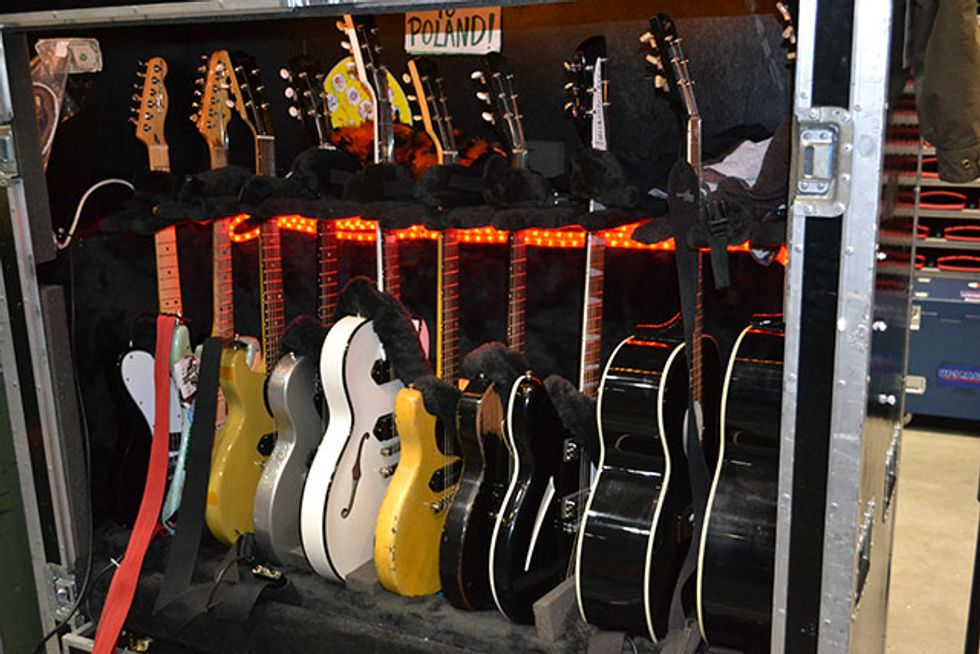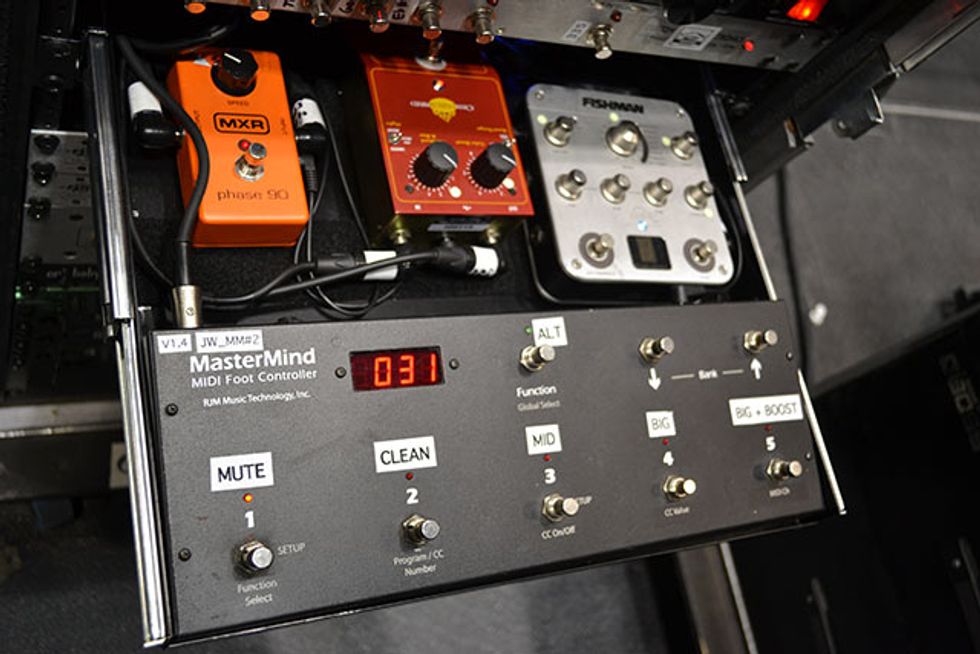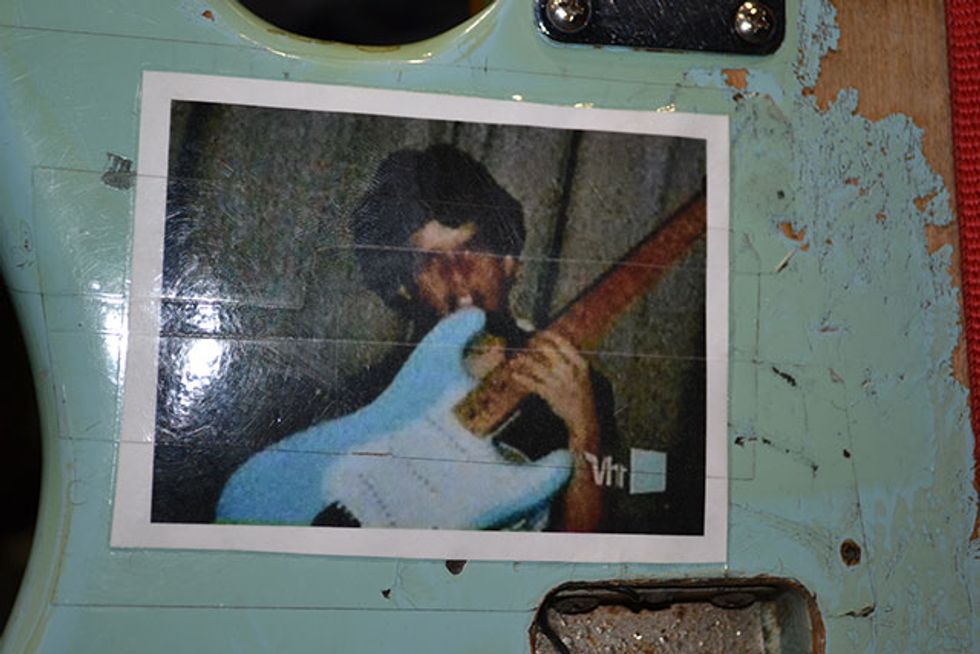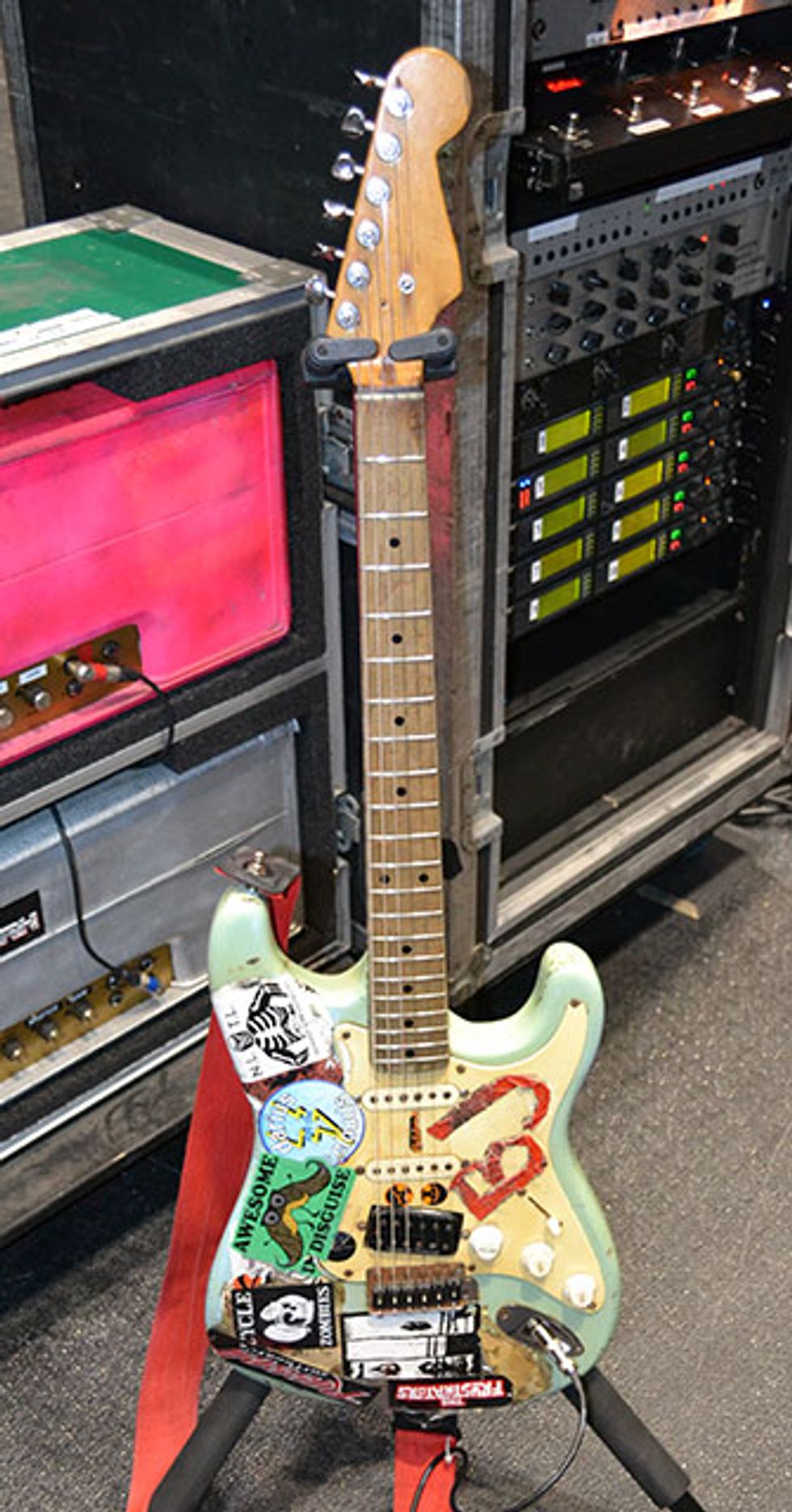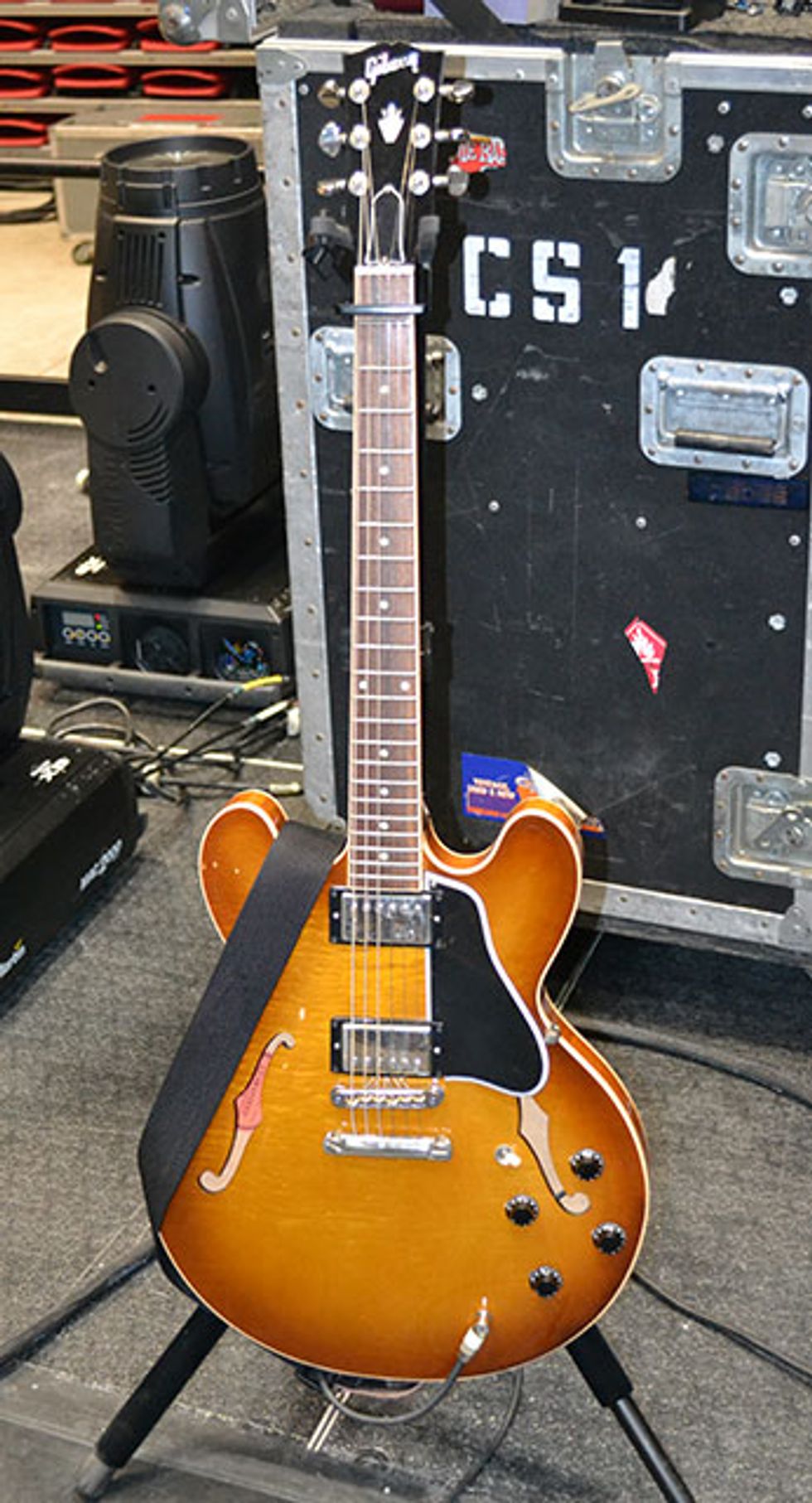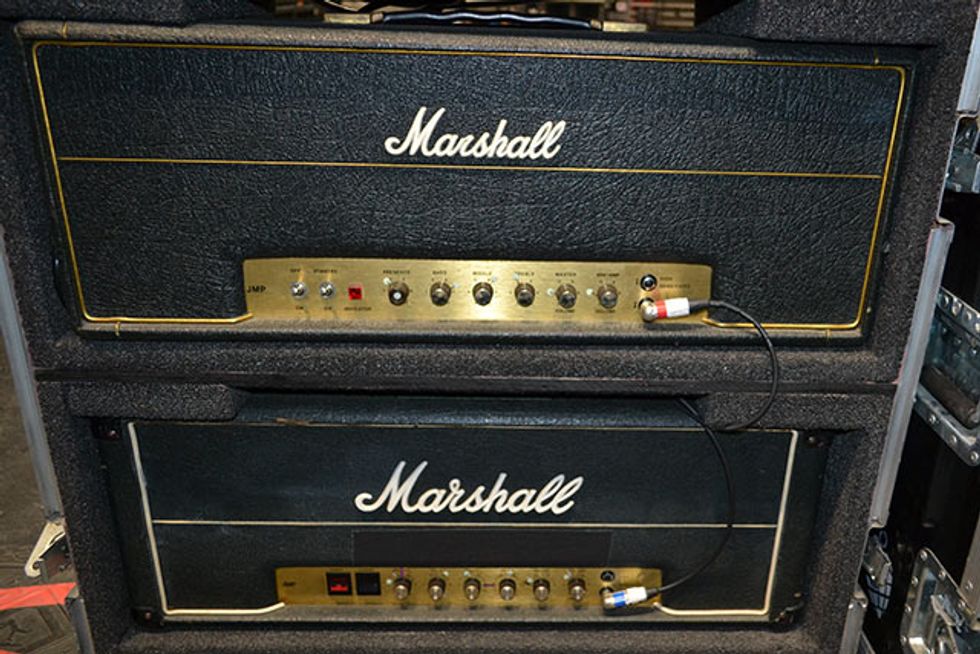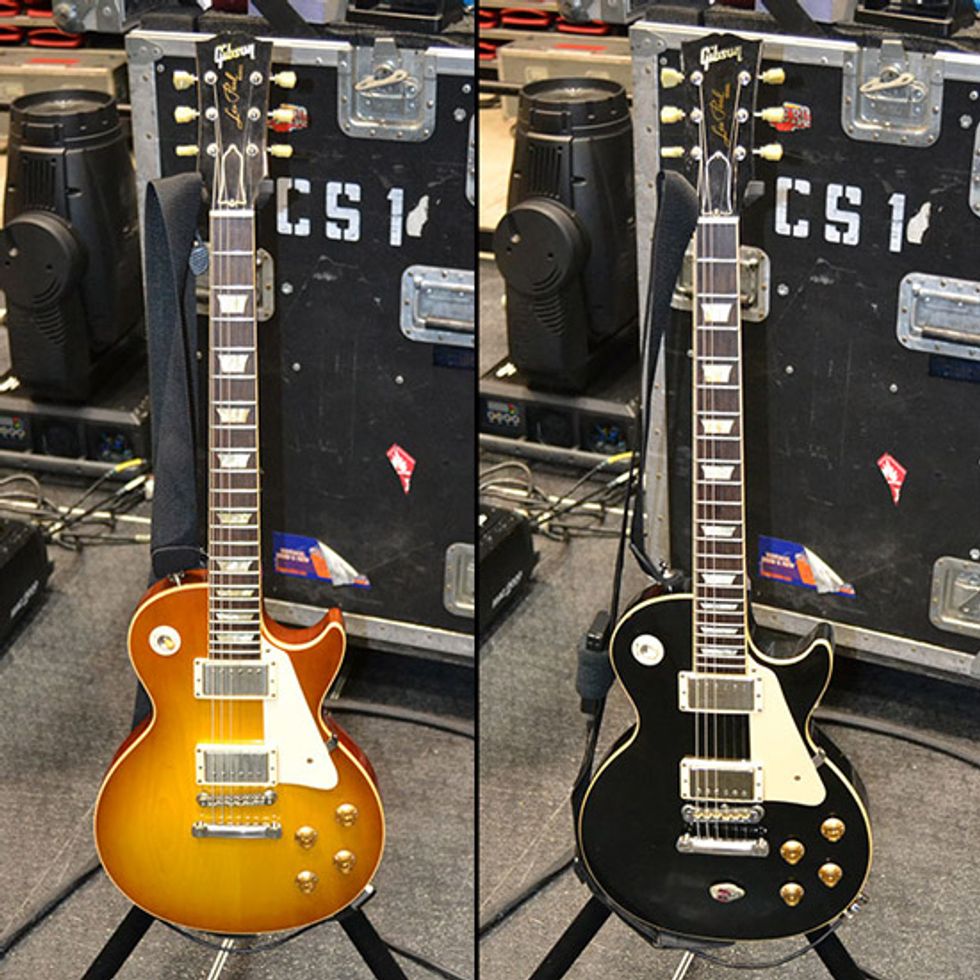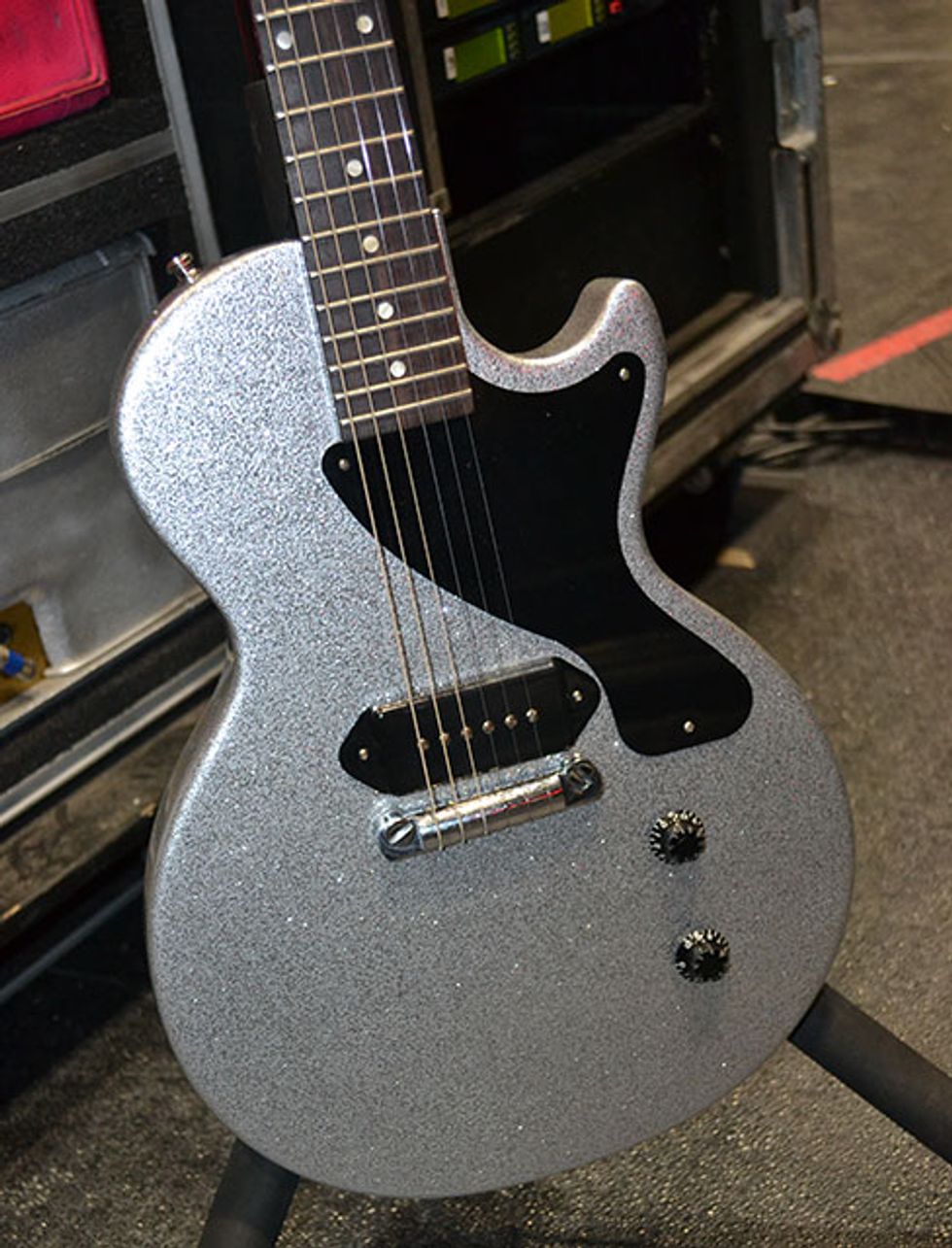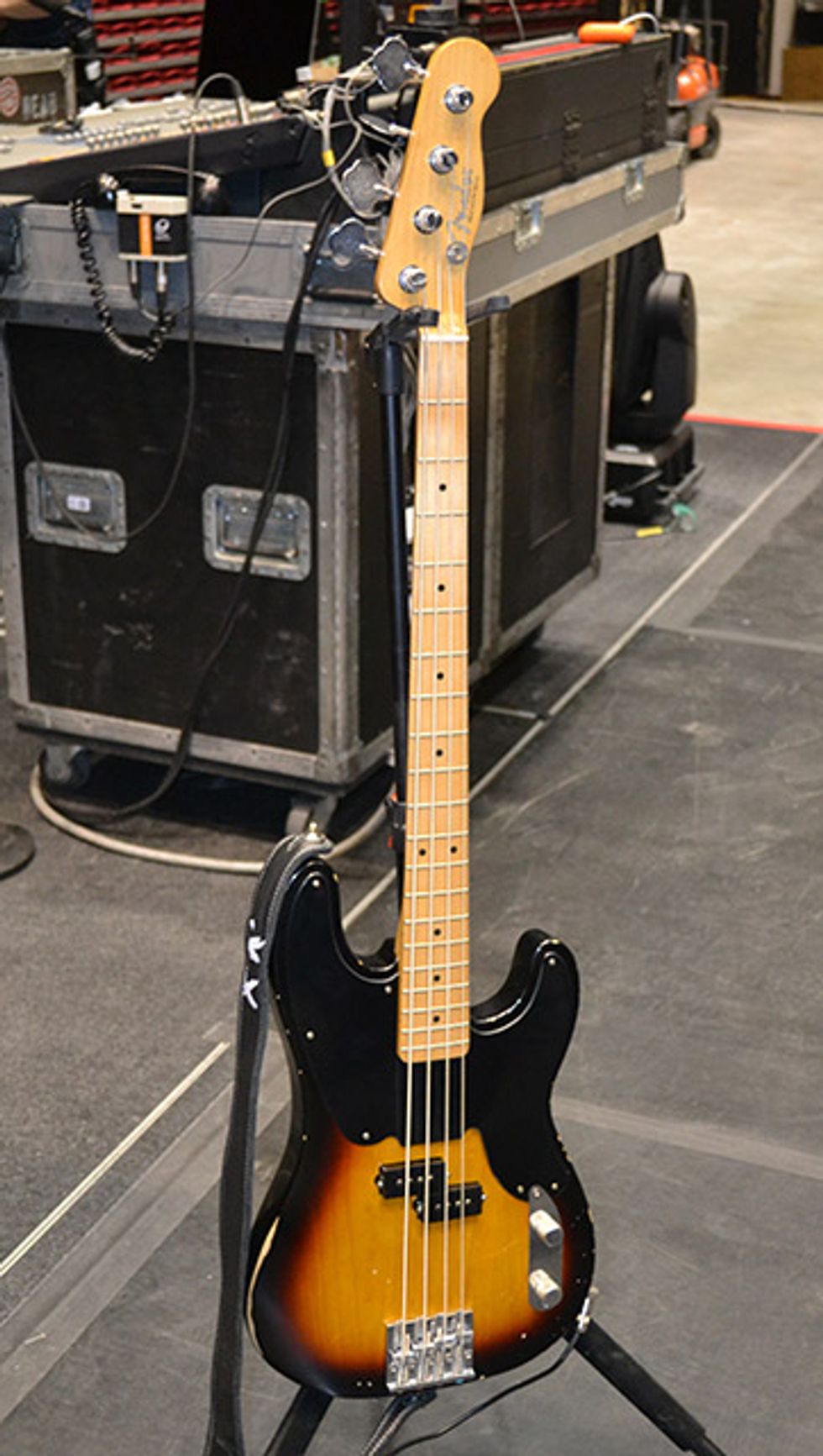 Also! Click here to watch our video Rig Rundown with Green Day's guitar techs.