30 pedalboards used by Premier Guitar readers
"Ames uses an artist paint panel handpainted to match his guitar cases for his pedalboard. The recently redone board features a Boss TU-2, Morpheus DropTune, Dunlop Zakk Wylde Wah, MXR Zakk Wylde Overdrive, Seymour Duncan Tweak Fuzz, Vox Satchurator, and Tortuga Neptune (won in last year's Stompboxtober contests!)."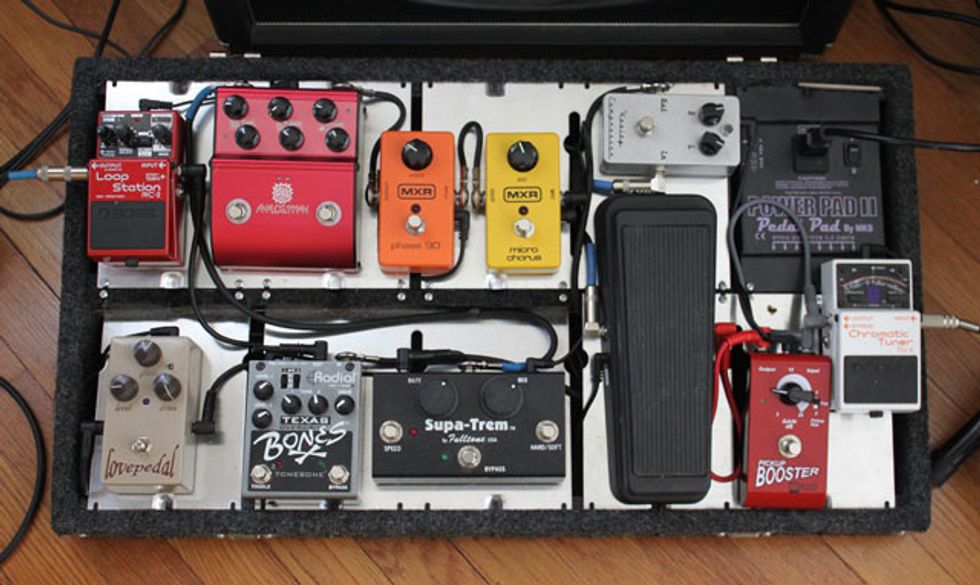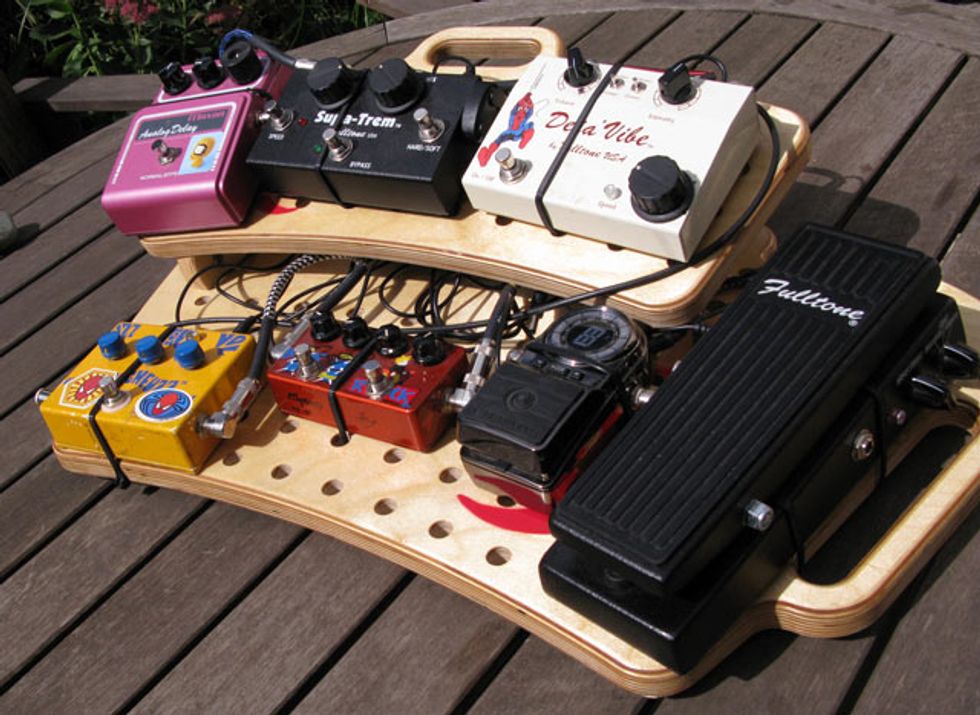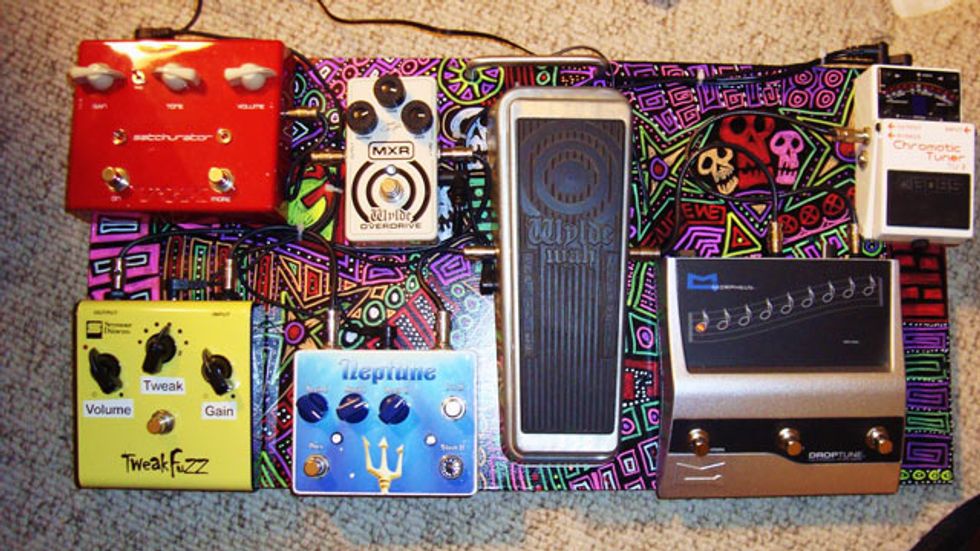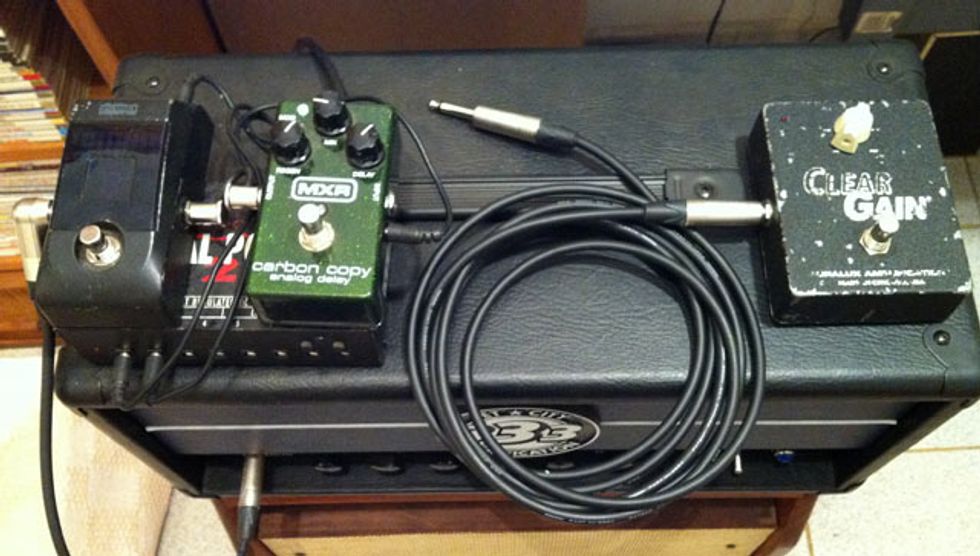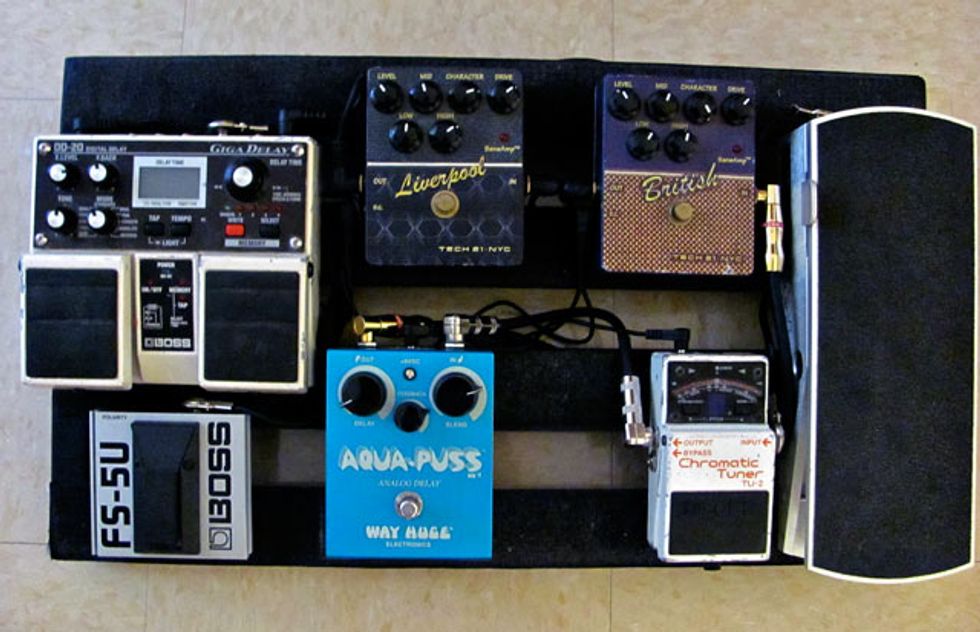 Submit your photos and captions to rebecca@premierguitar.com to be included in our next pedalboards gallery. If you've already submitted your photos, there's no need to resubmit, just keep an eye out for a future gallery.