Adventures in Amplification: Don't Overlook the Cables
Cables, whether used for power, for linking pedals, connecting amplifier to speaker, or in the internal connections of an amplifier, offer different tonal qualities that will enhance, decrease, or be transparent to your tone
With all of the things that people have to alter, shape, and color their guitar tone, often times not a lot of thought is given to the actual path that leads to all of these components to begin with: wires. It may be easy to dismiss the importance of the quality of this path as simply "wire is wire," but that would be shortchanging the value of what it is that is actually carrying your signal to all those components that you worked so hard to obtain.


So, where do you begin? Are you going to tear open your amplifier and start changing all the wires? What wires were even used in the first place? Did the builder of this or that product even give any thought to wire quality? It is important to remember that what we are talking about here is quality. I am not speaking in terms of better or worse. Expensive does not equal better. Inexpensive does not equal worse. The point here is to realize that grades of quality are simply different. When building a quality amplifier, for example, careful consideration should be given to the sonic character of all wiring involved. The reason is to facilitate what is desired as the end result, not to be fancy. The fact is that certain wire colors the sounds differently than others. If I am aiming for transparency and for the instrument to be the voice of the amplifier, I should use wire that facilitates that.
Musicians will spend great amounts of time and money making sure their signal chain is wired true bypass, so that the electronics of their pedals do not affect their tone. They will spend hundreds on different tubes to shape their sound. All of these considerations are important and make a very real difference, but these same musicians will argue over whether or not the actual wiring powering those units makes any difference. A cracked and oxidized AC cord is degrading the tone of your prized amp. An upgrade to a standard quality AC cord will make a very noticeable difference. Upgrade that cable to something of high quality and you
will
hear an improved tone. An improved quality cable connecting that beautiful amp to that custom speaker cabinet will allow you to hear those pieces for what they have to offer.
Instrument cables are probably the most common form of wiring that the average player gives credence to. There are many types, brands, and grades of cables that result in a particular tone. Some cables actually sound different the direction they are played. It is true! If you were to go into any high-end recording studio you will see high-end cables. Is the reason for this because these cables have been so hyped up that high-end cable companies have fooled the entire industry, or is it because quality cables make a very real improvement in tone?
A low quality instrument cable can bring certain qualities to the table such as: hum, static (especially when the cable is moved), dull tone, and interference. These cables are also often unreliable and may not be doing your tone any favors. The aim with these types of cables simply is to transfer sound with less consideration given to the quality of that sound. I've seen many cheap cable companies offer "Lifetime Warranty" on their product. The problem with this is when the cable breaks you are then given a replacement of the same cable that has failed you!
When talking of high quality cable we are talking about attention to detail. Attention has been given to the purity of the metal (copper, silver, other), the quality of the plugs and the way the wires are insulated. Some high quality cables are constructed so that each strand of wire is actually coated so as to prevent noise and interference. Careful consideration is given to the wire gauge, resistance, capacitance, and inductance. Thicker wire gauge, for example, does not equate to better tone. A balance needs to be in place with regards to keeping the gauge large enough to handle the load placed upon it, but small enough to keep the capacitance and inductance low. Other important factors to consider are diameter of individual wire strands, the length of cable, aging of the cable, and durability. All of these factors contribute to a cable's frequency response and get us closer to what we are after: better tone. But since "better" is so subjective, let us just say "purer."
Another consideration when talking cables is that of break in. It is commonly known that speakers and tubes have a break in period to where they settle in. Wires are no different. An instrument cable, for example, will break in as it is continued to be used. What may start off as sounding tight becomes relaxed. You may notice a particular difference in the smoothness of bass response and the chime of the highs as the cable continues to break in.

The point of this article is to shed some light on an often overlooked component of a player's signal chain. It is important to bear in mind that any player should use whatever cable they are comfortable with using and whatever fits into their budget. Cables, whether used for power, for linking pedals, connecting amplifier to speaker, or in the internal connections of an amplifier, do offer different tonal qualities that will enhance, decrease, or be transparent to your tone. Which ones you choose to use is all part of shaping your sound.
Check in next month for a hands-on overview of a Dumble Overdrive Special.
---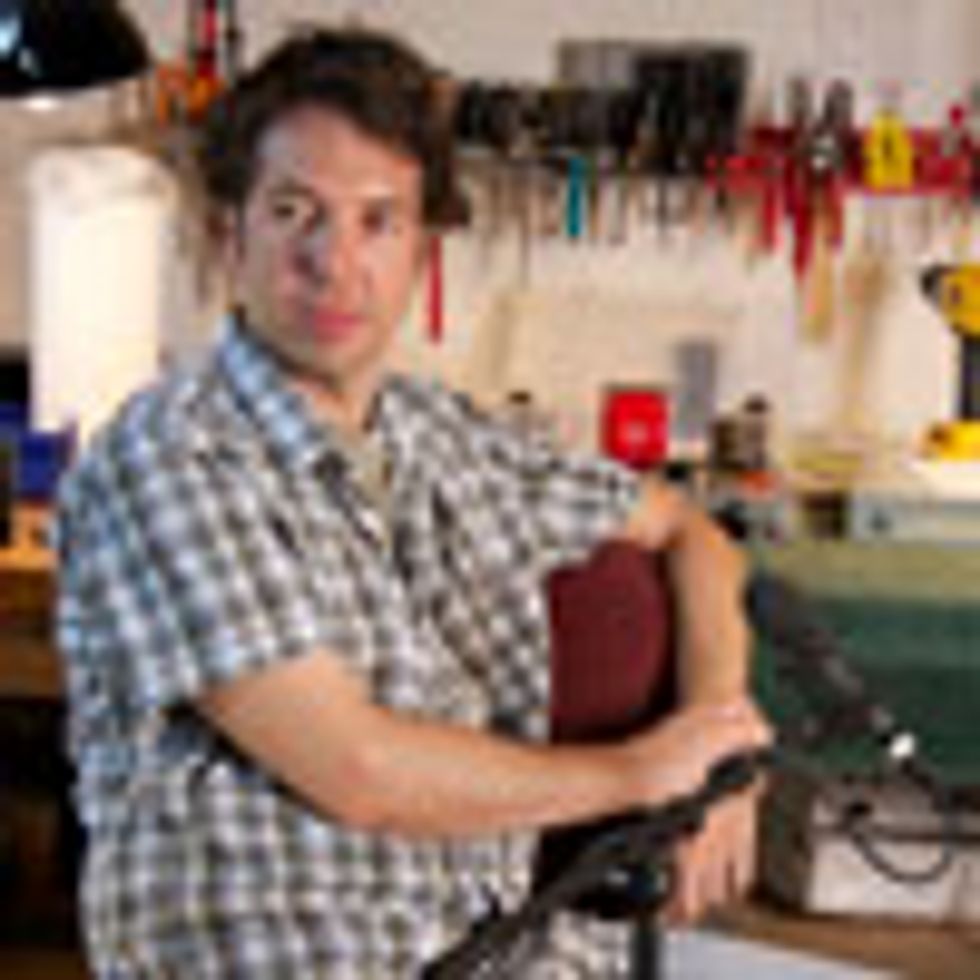 Tim Schroeder
is the President and chief engineer at Schroeder Audio Inc. of Chicago Illinois where he is responsible for new product design/construction as well as over seeing repair operations at Schroeder Guitar and Amplifier Repair.
schroederaudioinc.com