Editors' Favorite Rig Rundowns
PG's hosts select their No. 1 interviews and explain why these shoots were so memorable.
John Bohlinger -- Nashville Correspondent
Tommy Emmanuel remains one of my favorite Rundowns. Sitting next to Tommy and watching him play was like watching alchemy. The gear was minimal, the talent was incredible.
---
---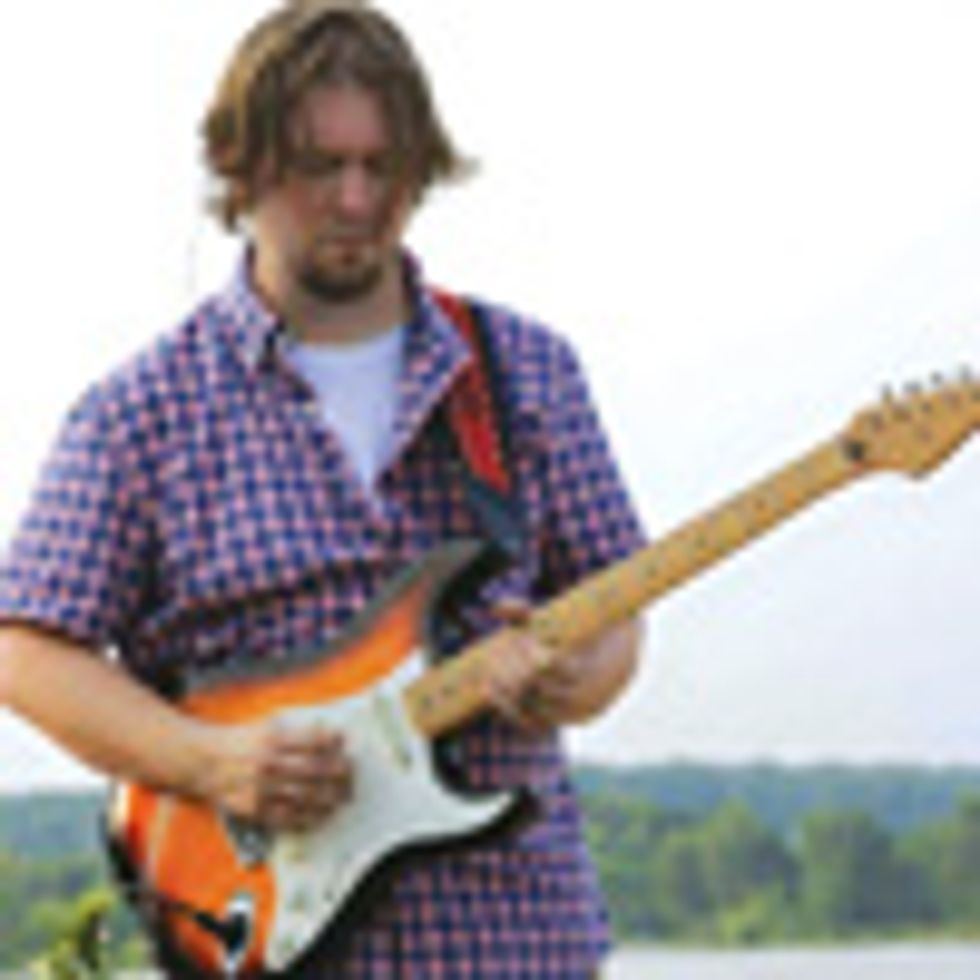 Jason Shadrick -- Associate Editor
A bunch of stars aligned for this one. I just happened to be in Nashville for Summer NAMM and Vince and Paul were doing press for Bakersfield, their tribute to the classic California sounds of Buck Owens and Merle Haggard. We shot it in Vince's home studio, which could easily rival any guitar museum around. Paul did an amazing job of breaking down his approach to the pedal-steel guitar and even told the story of playing in the studio with Megadeth. The most amazing part of the afternoon was after the cameras had been put away Vince pulled out this '60s-era sunburst Strat and handed it to me. "Check this out," he said. "This guitar belonged to Hendrix when he was stationed in Nashville."
---
---
Tessa Jeffers -- Managing Editor
I didn't know what to expect while waiting for Ted Nugent to show up for his Rig Rundown interview in the green room at Chicago's House of Blues. When he busted through the door, toothpick in mouth, and yelled, "I have to piss like a racehorse!" I thought, "Uh oh, here we go." But he was funny and genuinely thoughtful while explaining his Byrdland obsession, his Detroit roots, and how Jimmy McCarty inspired him in 1961 to forge a life in music. "The Gibson Byrdland has an identity, a statement, a soul, a tone of its own, and anybody that's really put the effort into discovering the capabilities—it makes you play differently," he told us. His wonderment and joy for what he does was palpable and interesting. The interview was a blast, and it reminded me how rewarding it can be to ignore stigma and just listen.
---
---
Perry Bean -- Videographer
To witness first hand how passionate this man is about music, and the tools he uses to create it, was really something special. On top of being, what I'd have to say the most down to earth rock star I've ever met, the man really knows his stuff. I learned more in that few hours of filming than I probably have in the past few years combined, I'm honored to have hosted this one.
---
---
Chris Kies -- Associate Editor
I grew up on Mer de Noms and Thirteenth Step, but never got to see them before their hiatus in the late 2000s. I thought I was going to finally make it happen on my way to Lollapalooza in 2013, but en route to Chicago we had car trouble and didn't make the festival in time. Finally, this year PG got the opportunity to do a Rig Rundown and I was stoked, however, there was no word if any of the bandmembers would participate themselves due to interest or scheduling. We showed up the Bridgestone Arena, checked in with management and headed to the stage. Waiting for us with his 1960 Gibson Les Paul Classic Reissue was Billy Howerdel. He wanted to do the segment himself—and willing to take as long as we needed—and I was so nervous. After talking about guitars and amps down below, I started to feel more comfortable around a guy that I've heard on record almost more than anyone else, and we hit the stage for the pedalboard portion of the RR. If you watch this segment, you'll notice the smile on my face never goes away as I ask Billy several times to play the riffs that have been bouncing around my head for the last 17 years. Amazing! (I didn't host it, but a close second would be the time we hung with Brian May for 30 minutes. Talk about a pinch-me moment!)
---
---