Tasty stomp stations from top players.
Counting Crows' Dave Bryson
A Shure UHF wireless system sends Bryson's signal into his custom BillyBilt pedalboard, designed by Bill Thomson. The effects start with a Keeley 2-Knob Compressor into an MXR Micro Amp, and then into a Loop-Master effects loop. First stop on the looper is an Analog Man King of Tone overdrive. A second loop runs to a Boss GE-7 Equalizer, and a third and final loop connects to a Boss TU-2 Chromatic Tuner. Next are a Baby Pink Boost by Bearfoot Guitar Effects, a Fulltone Clyde Wah, a Strymon Brigadier dBucket Delay, and a Fulltone Supa-Trem2 modded by Robert Keeley.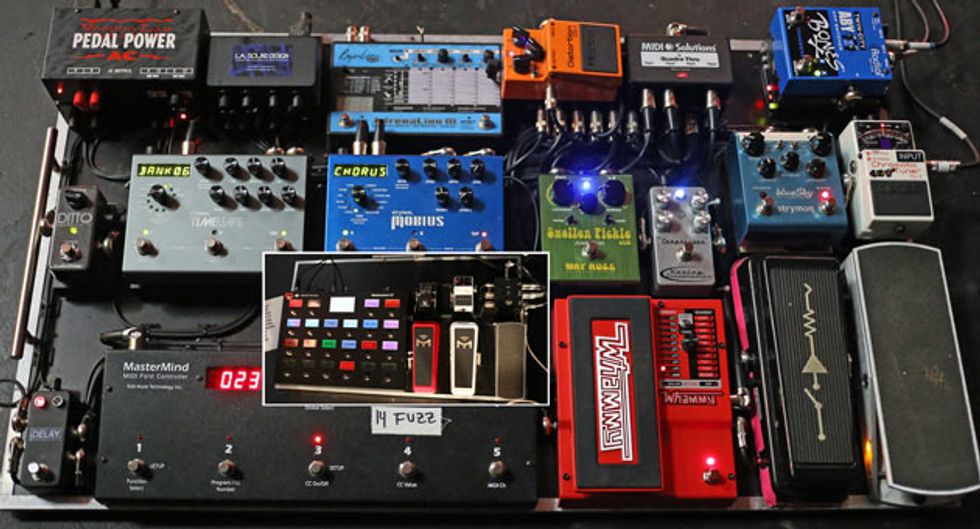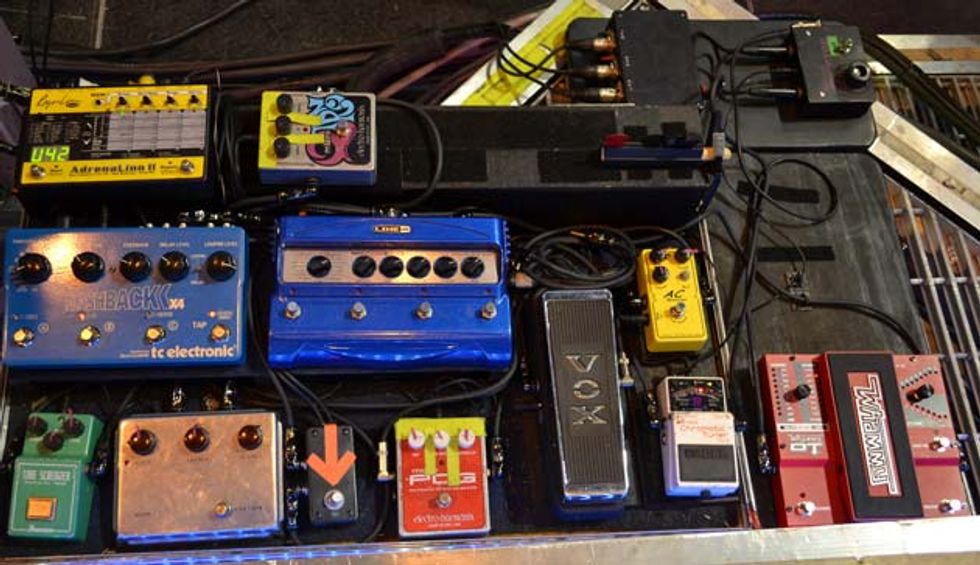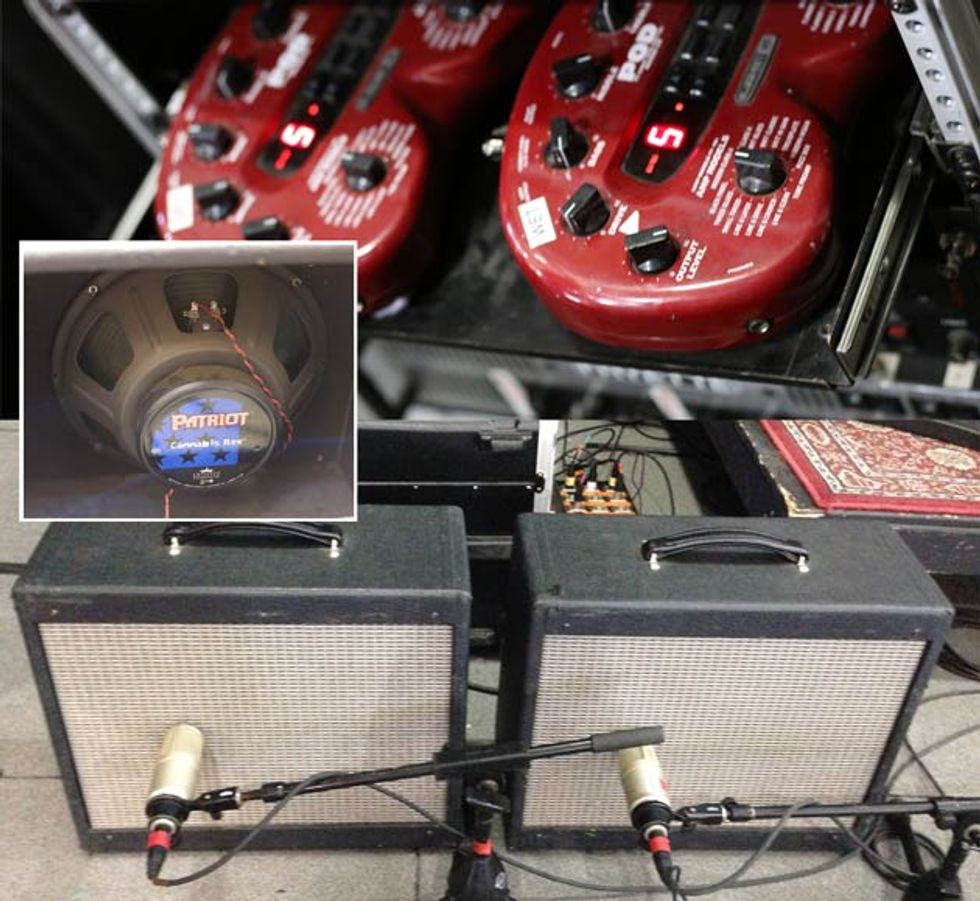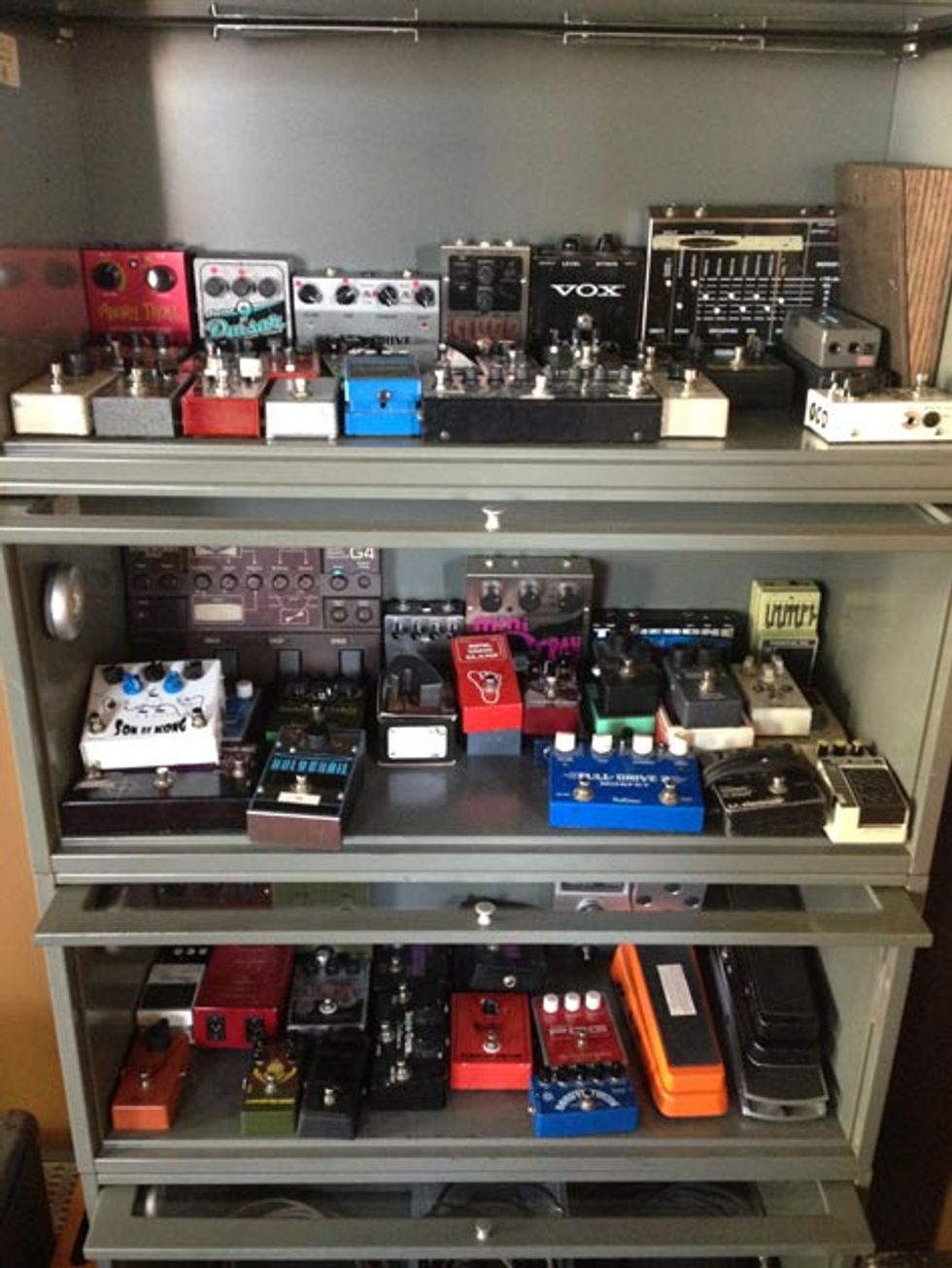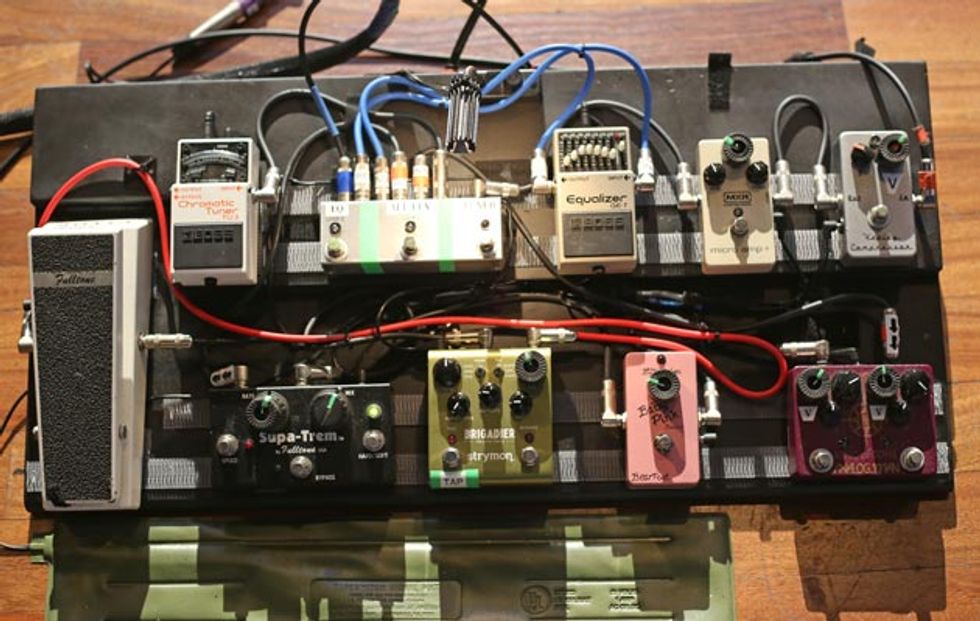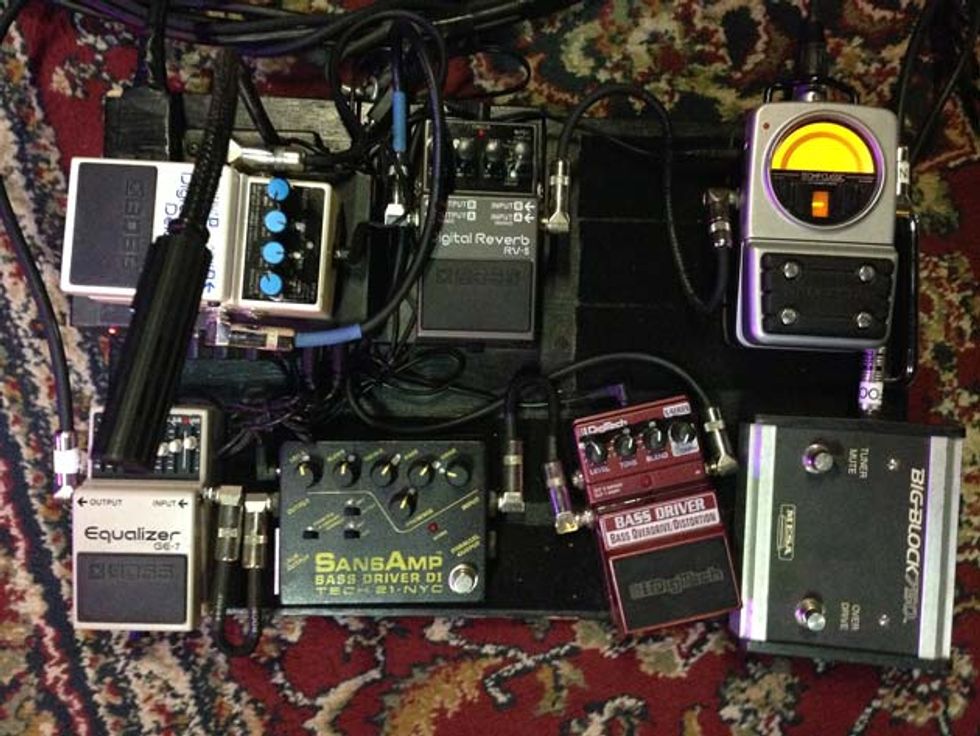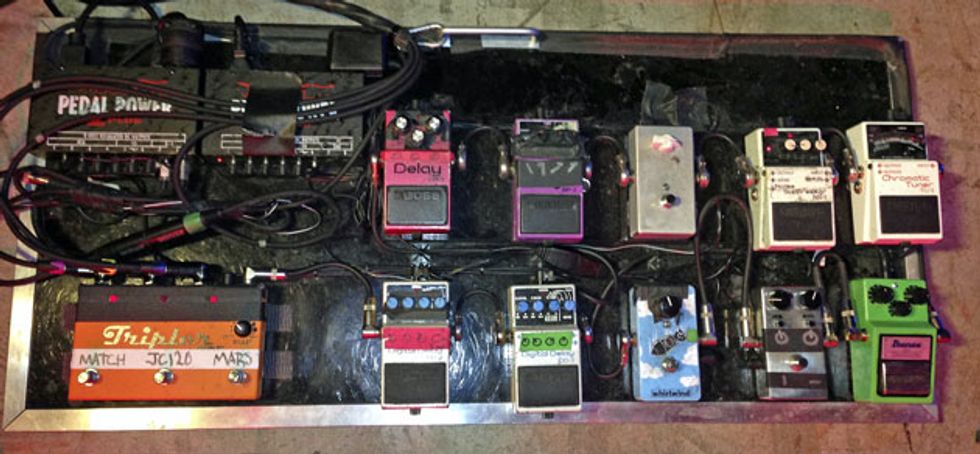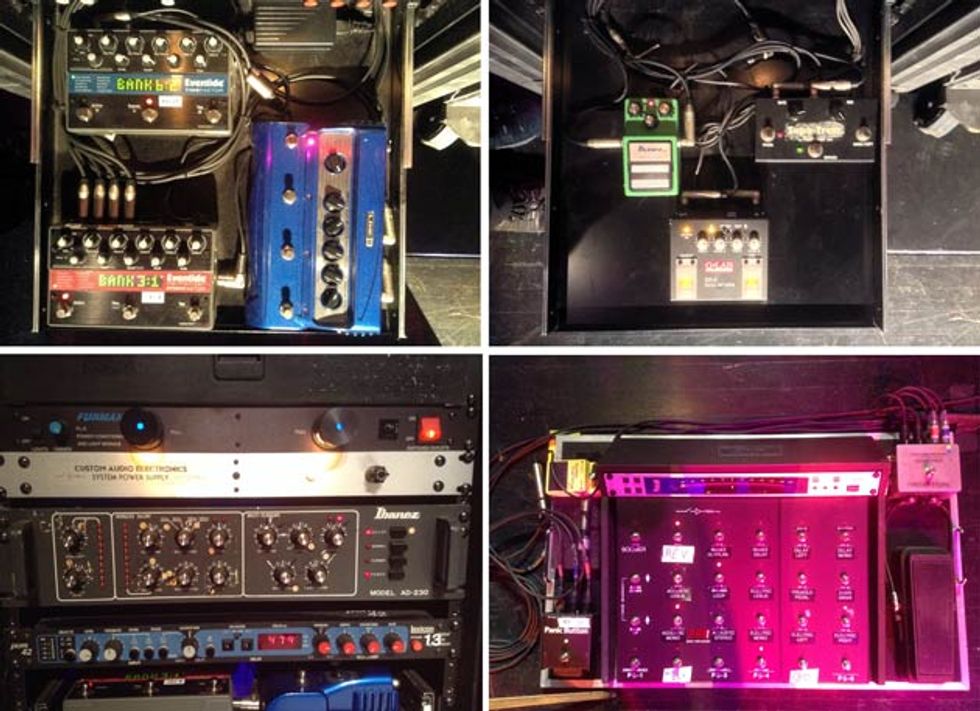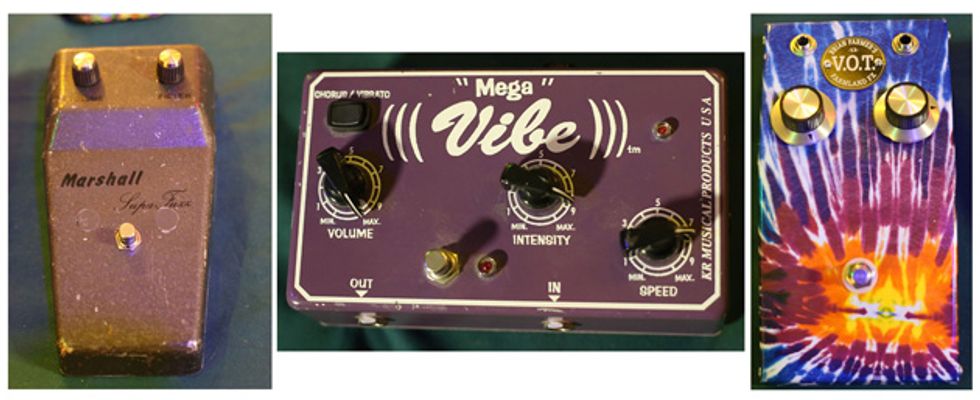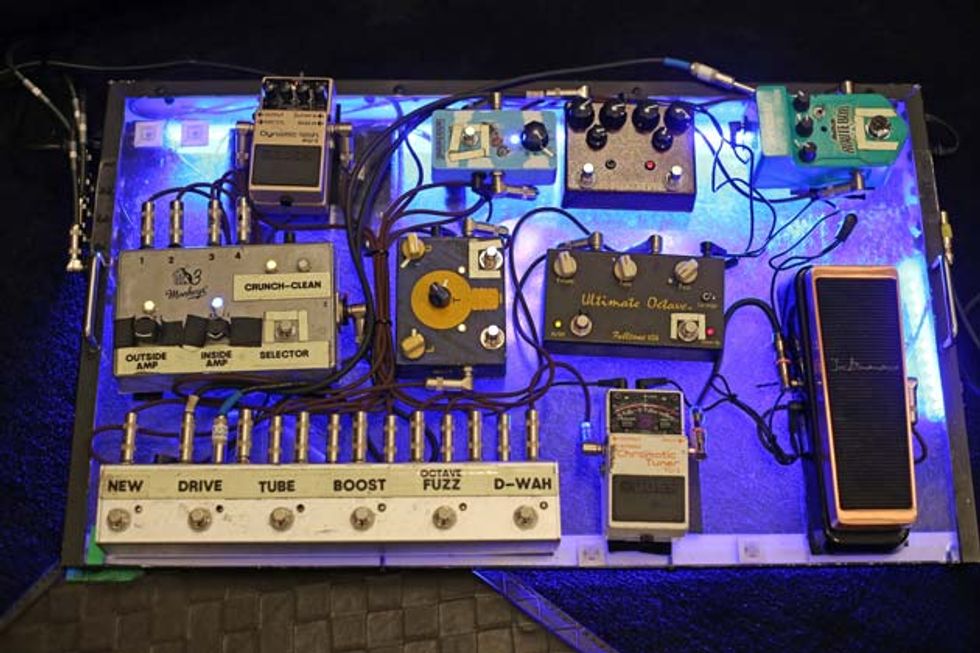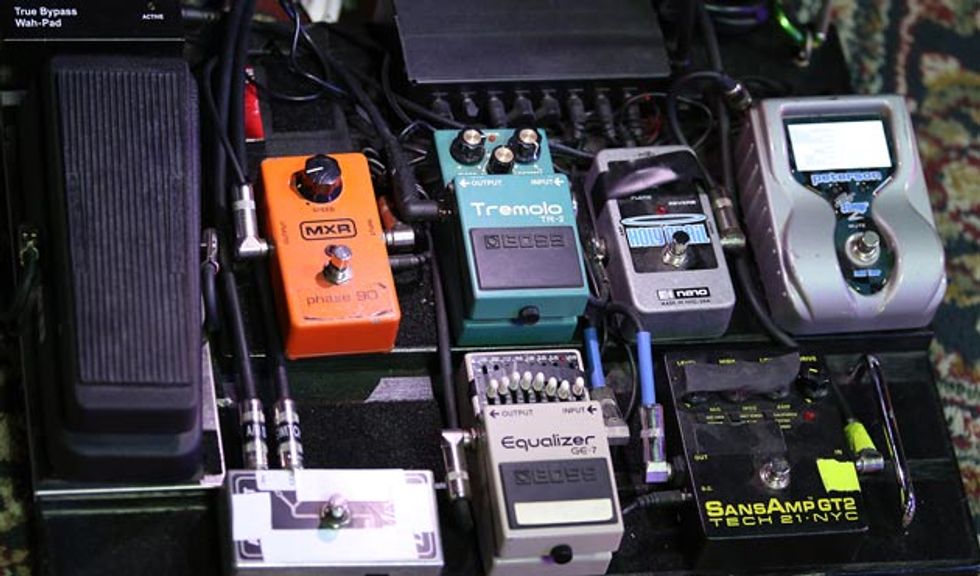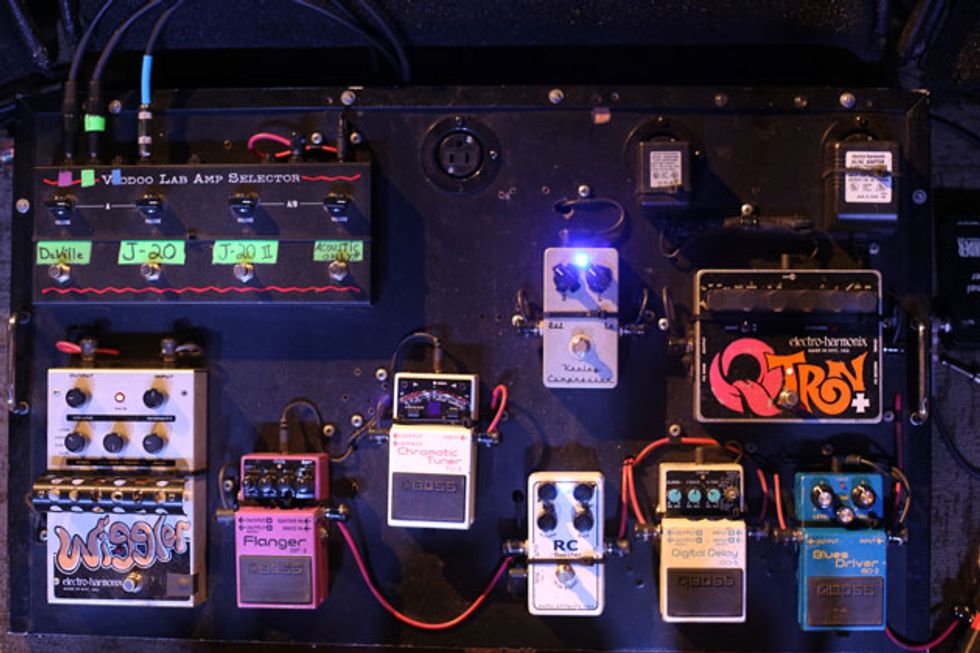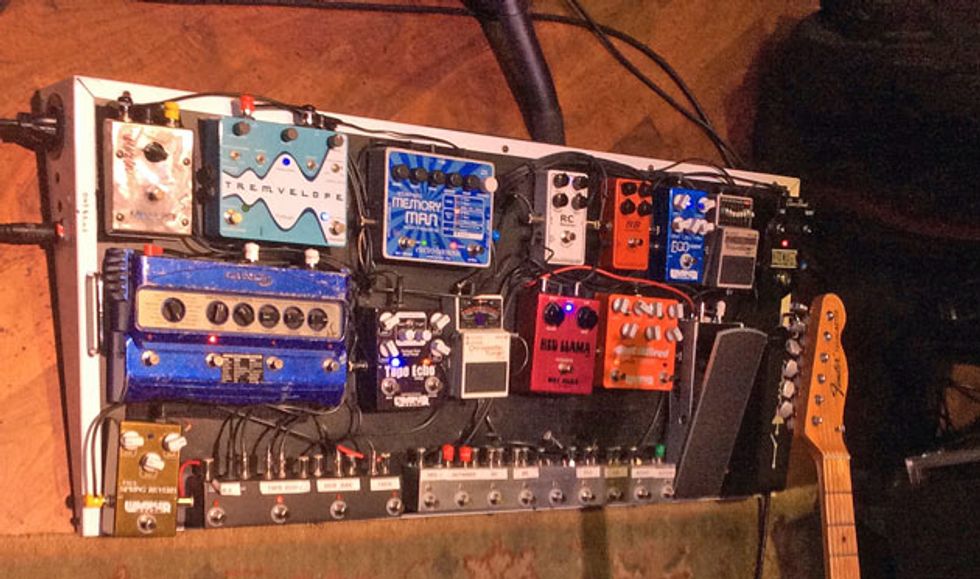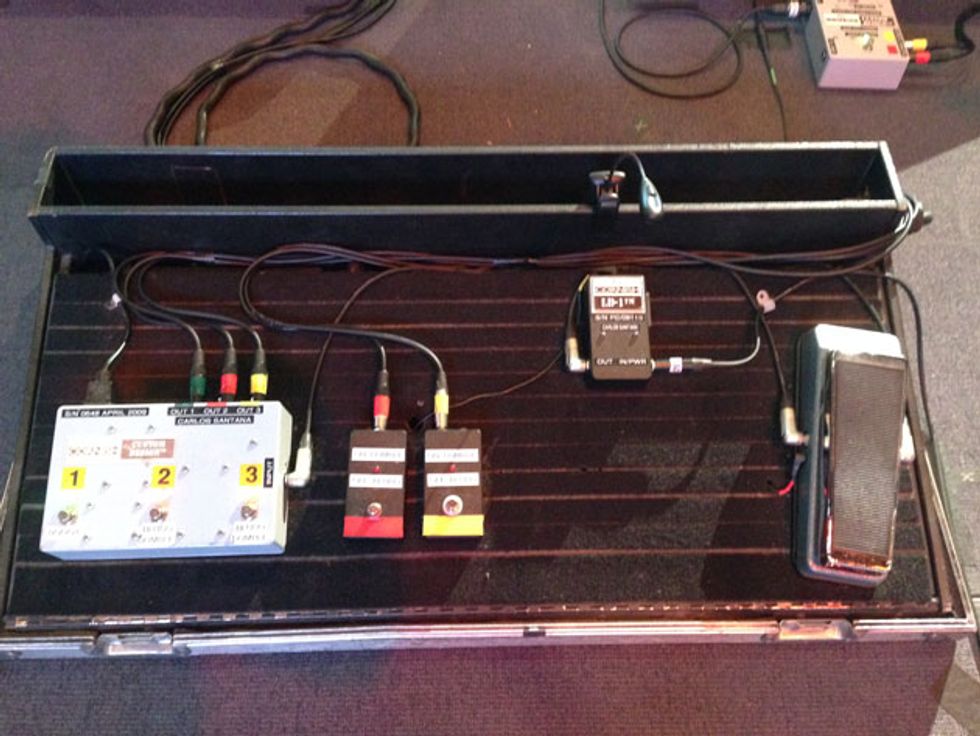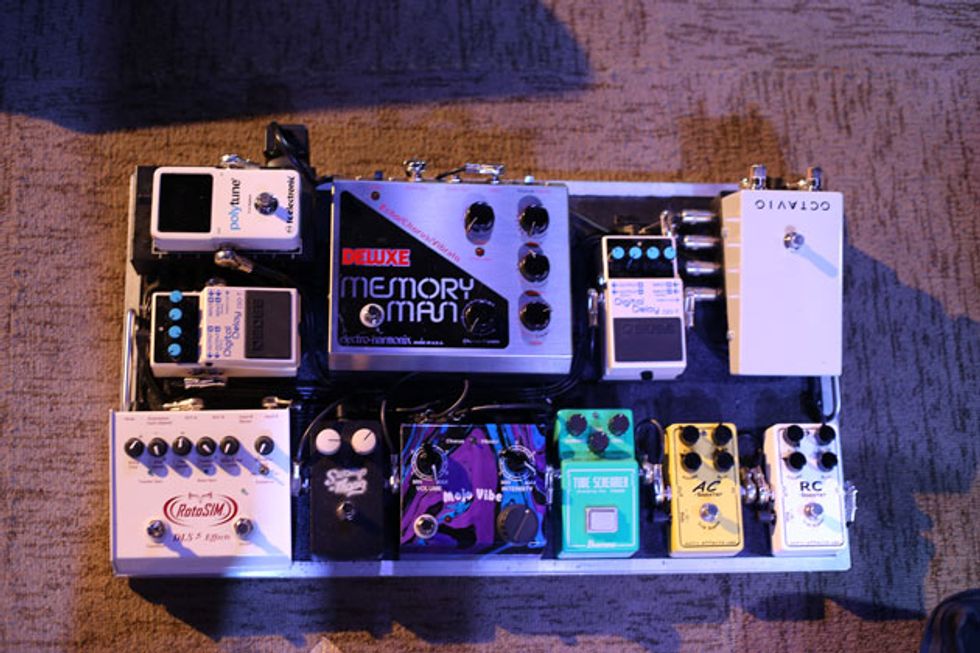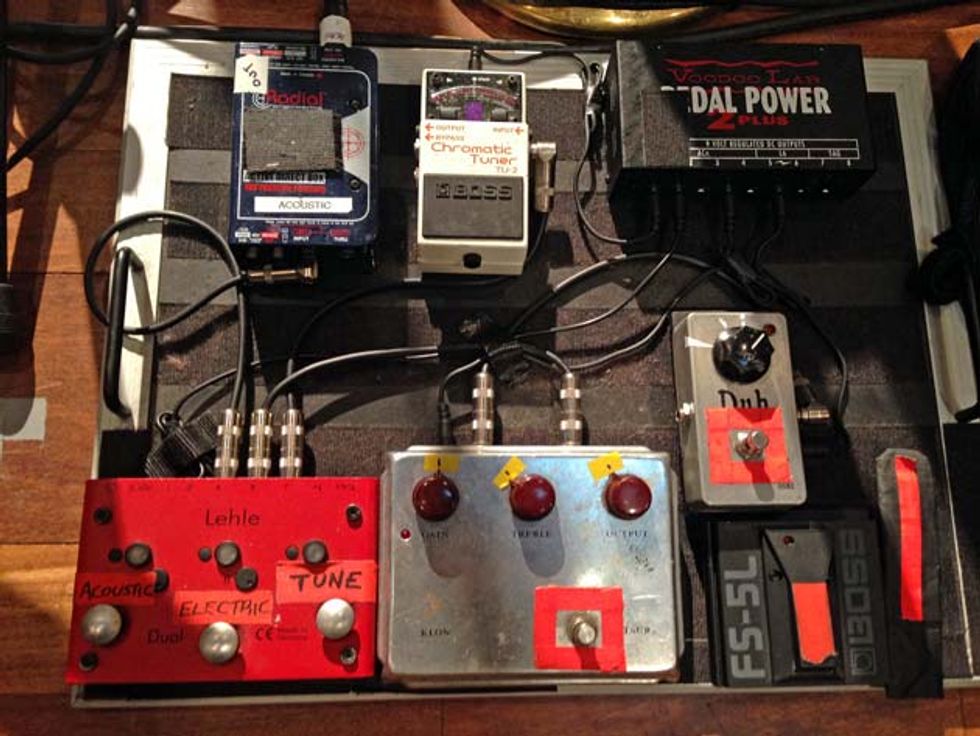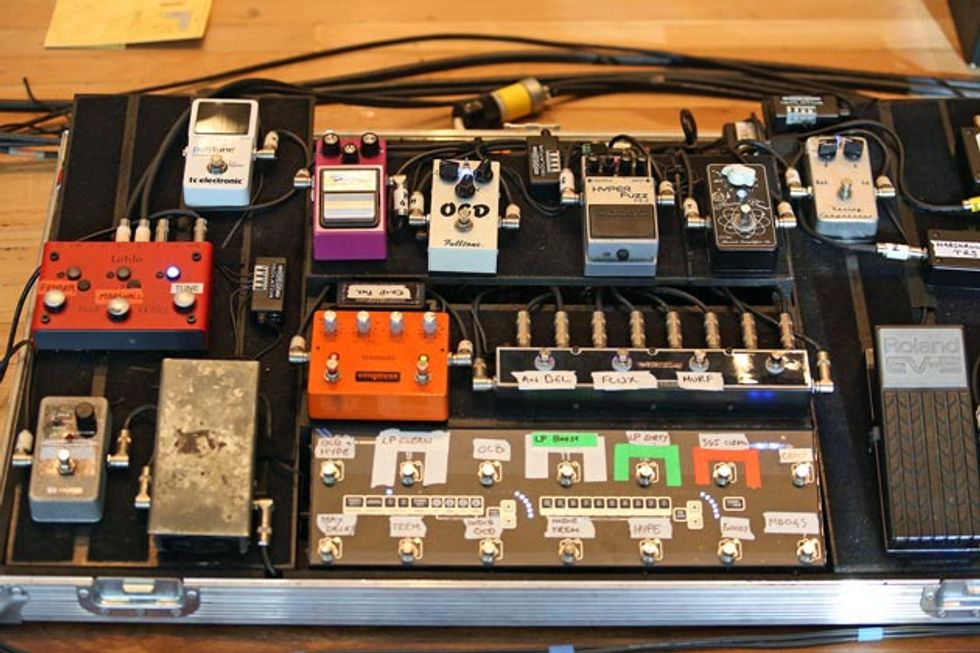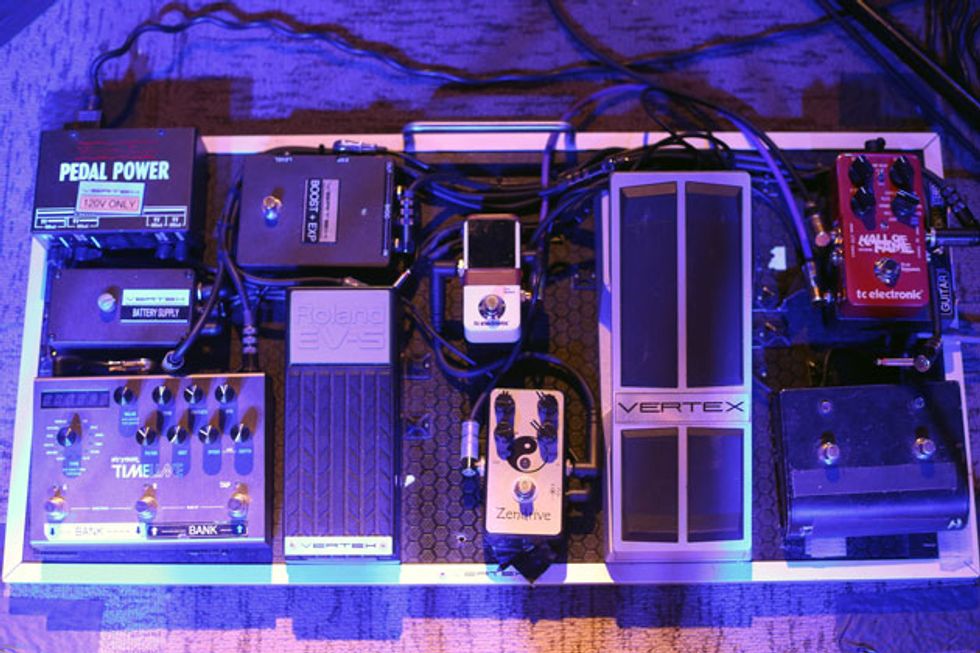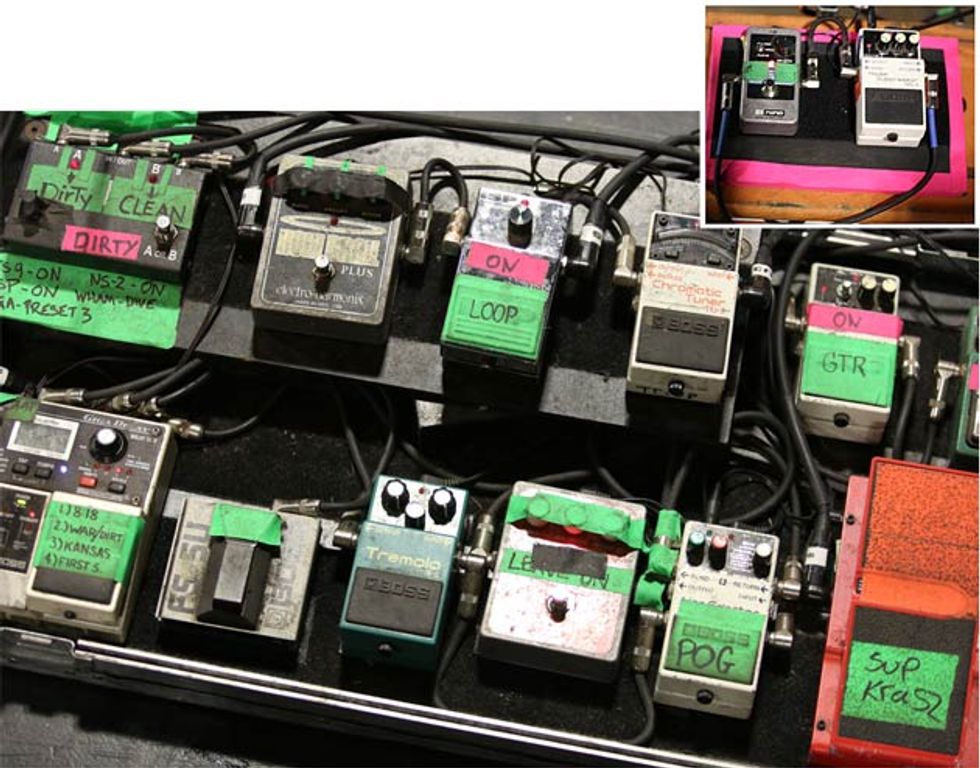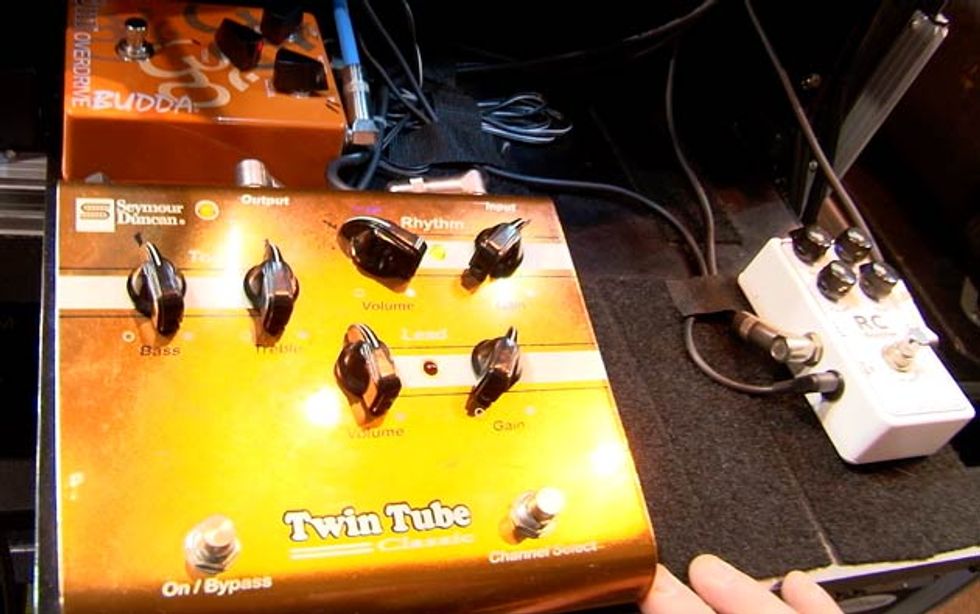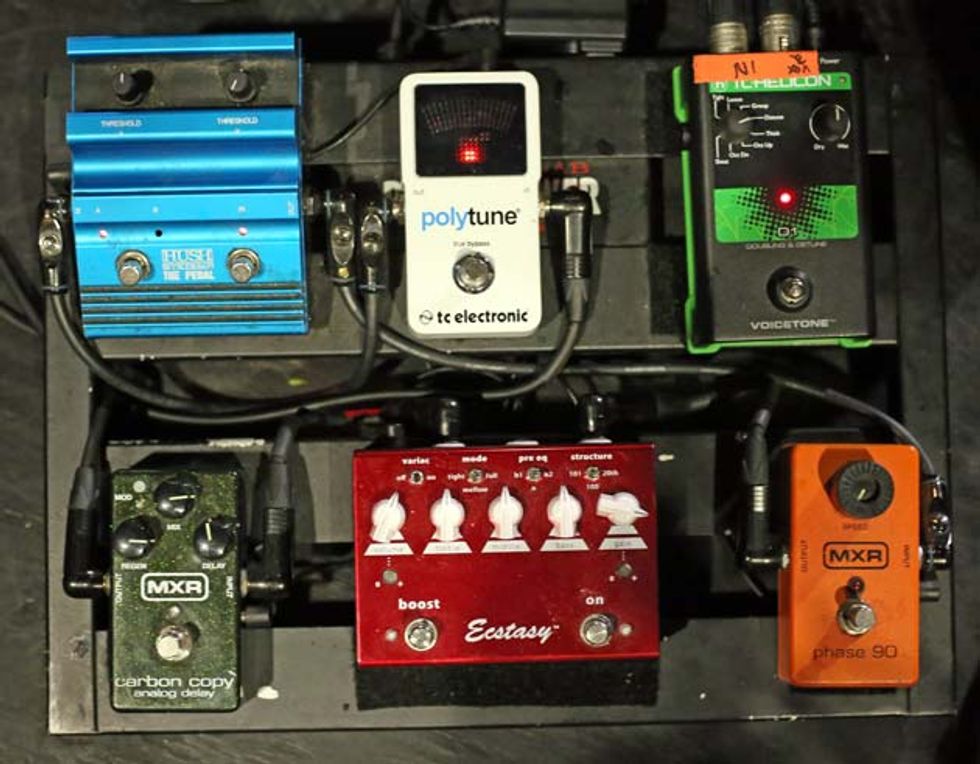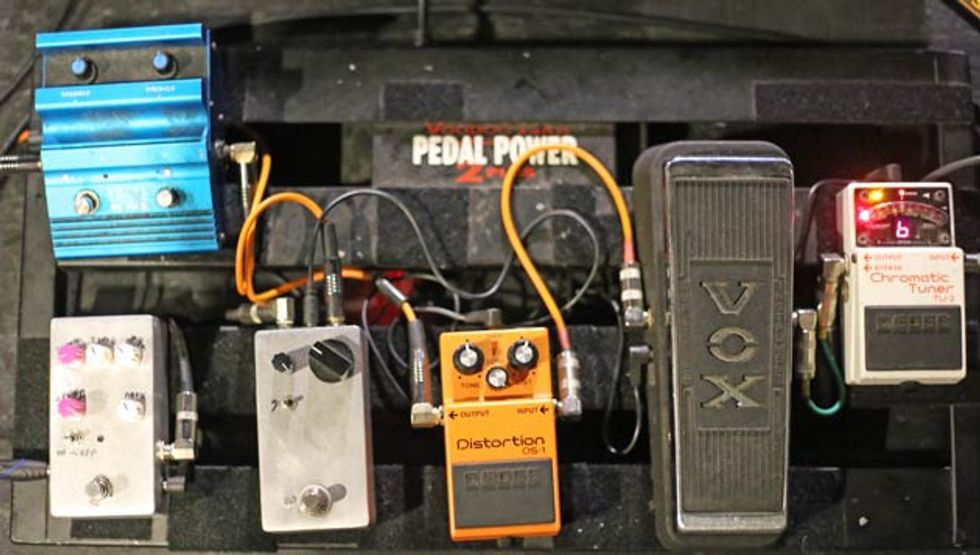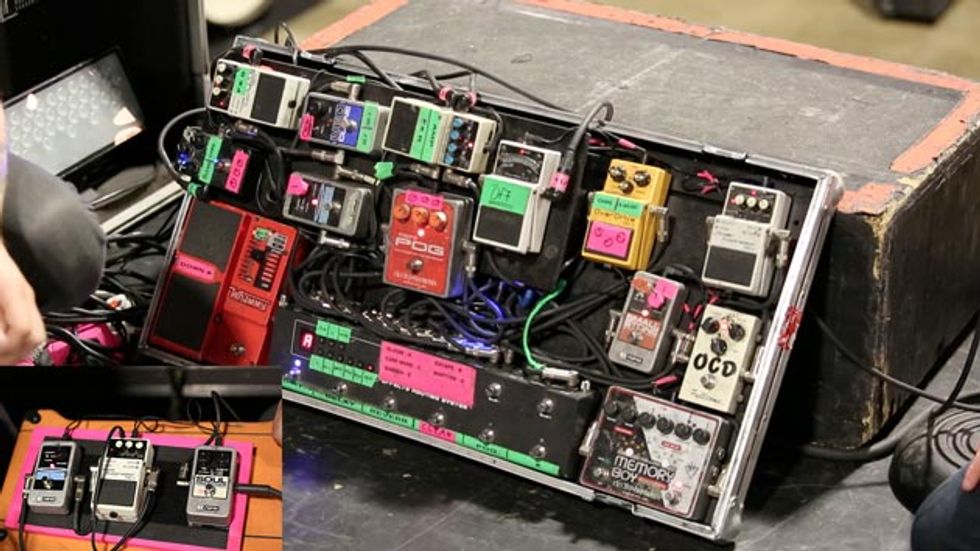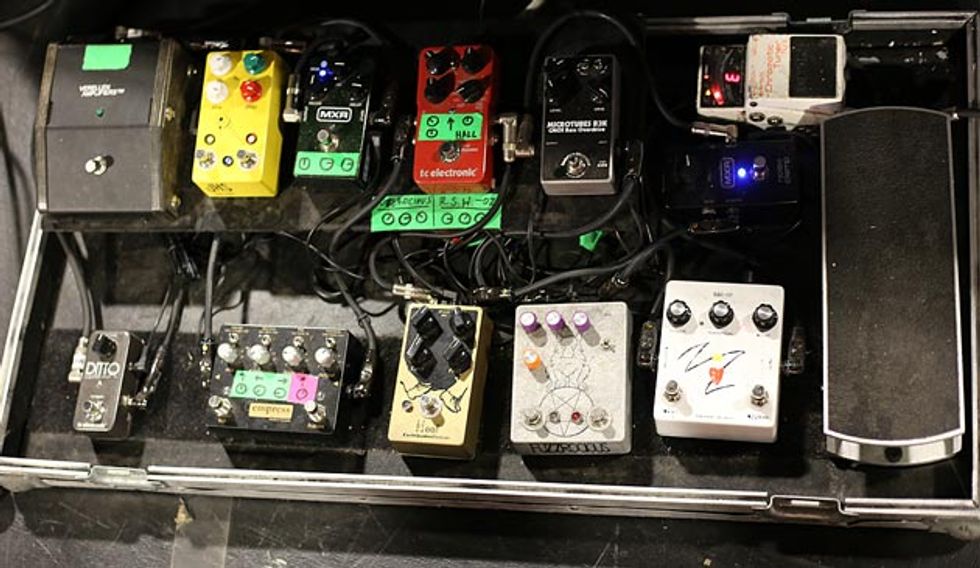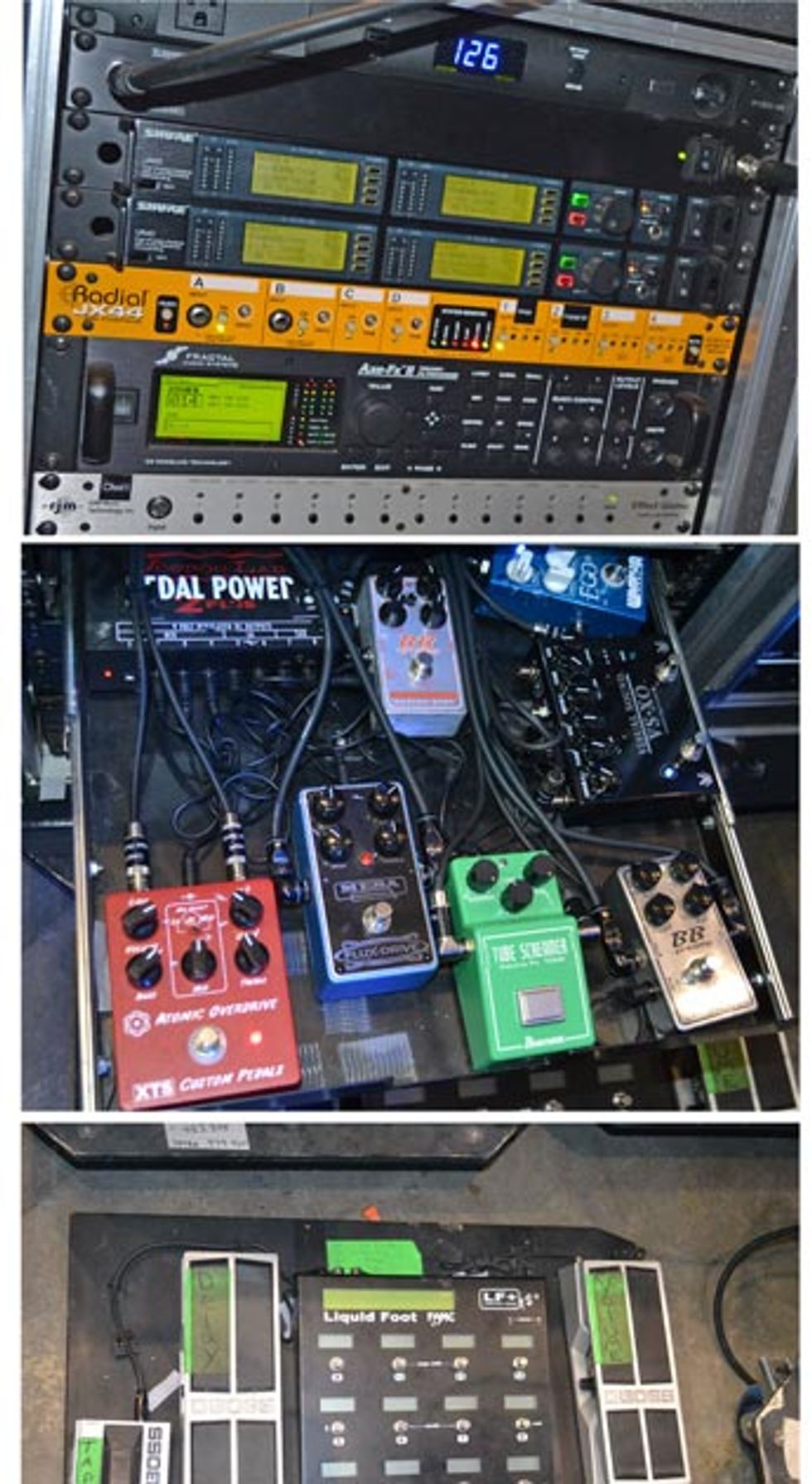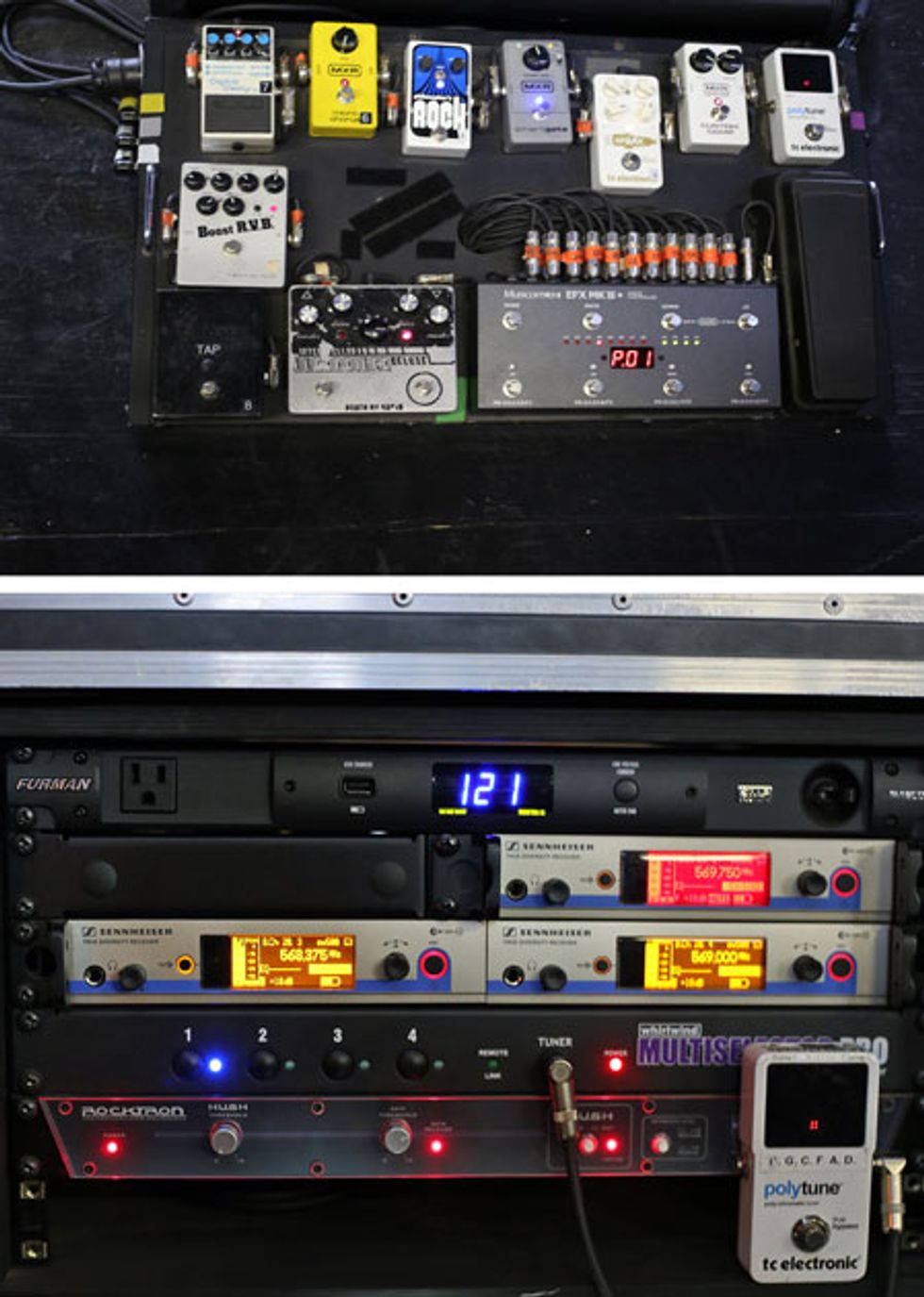 We rummaged through our entire backlog of Rig Rundown footage and photos to compile a guide to some of 2014's tastiest, most elaborate stomp stations, including boards from the Cult's Billy Duffy, Keith Urban, the Pixies, the Sword, Carlos Santana, Brent Mason, and more.