Guitarists from around the globe give us tours of their stomping grounds.
Joe Maeck: A Special Case
Lucky guy Joe Maeck's pedalboard and flight case were handbuilt by his girlfriend. Onboard are a Morley Mark Tremonti Wah, three MXR pedals (Micro Amp, Carbon Copy Delay, and EVH Phase 90), three Boss boxes (TU-3 Tuner, SD-1 Overdrive, and Bass Flanger), an ISP Decimator Noise Gate, and the receiver for his Line 6 G30 wireless. The dual footswitch changes channels on his Peavey 6505+ combo.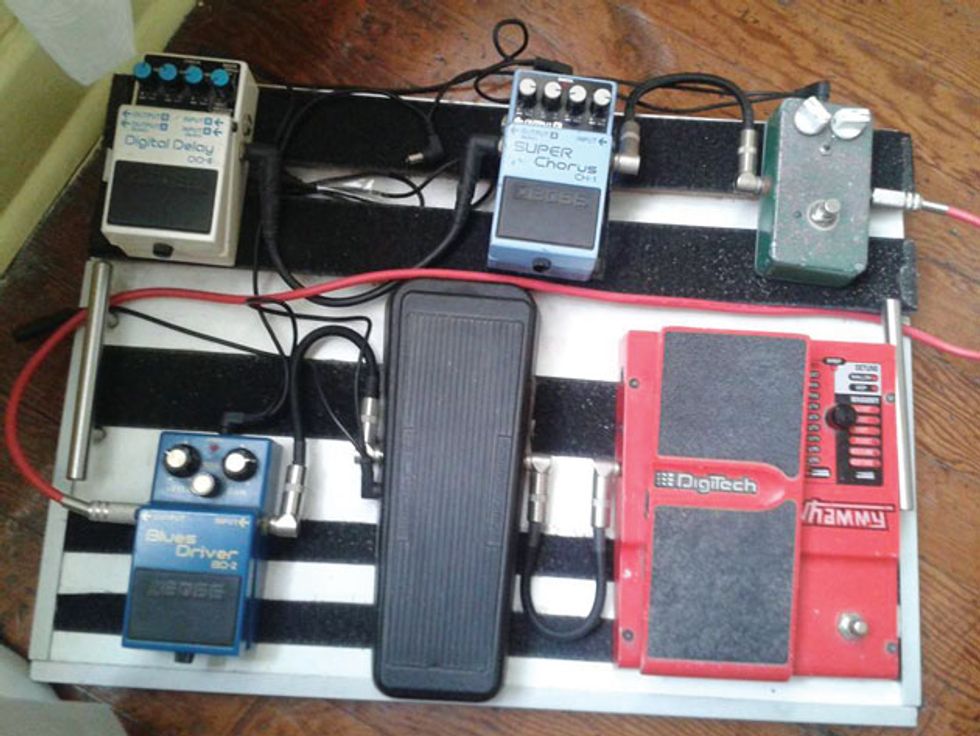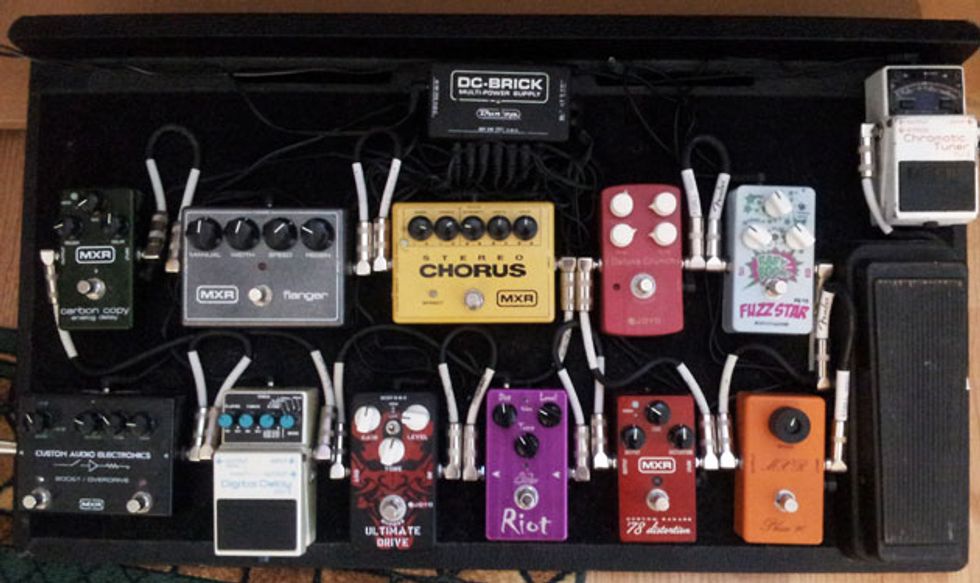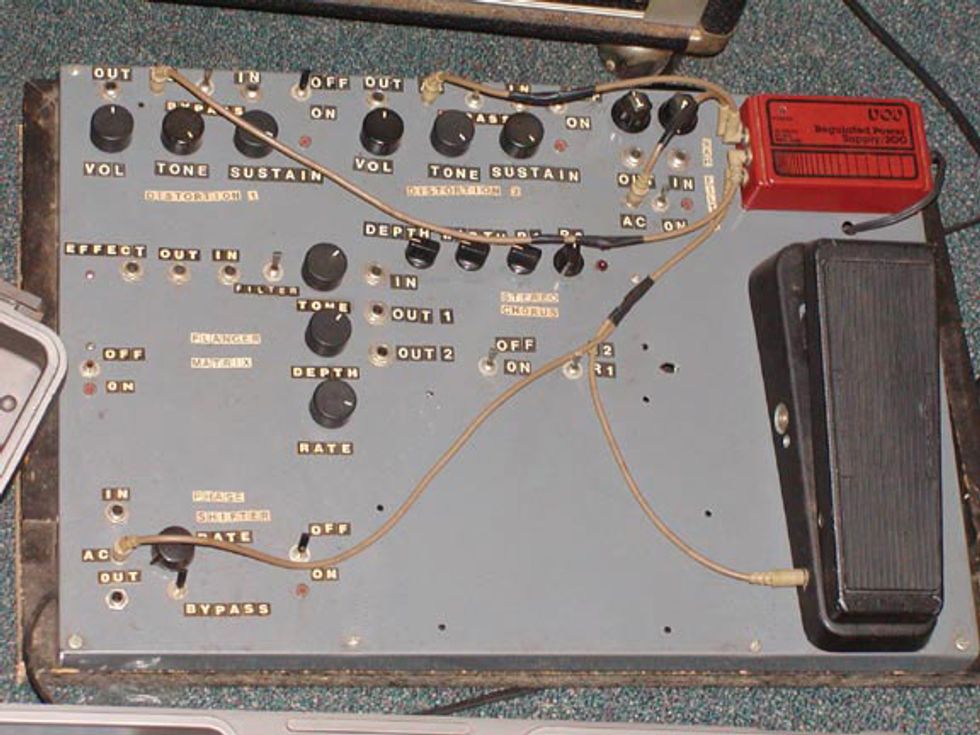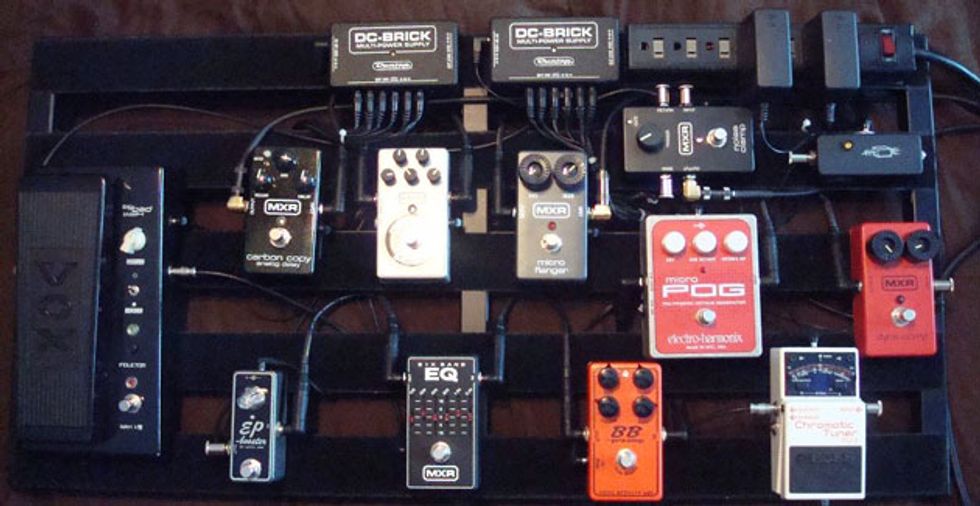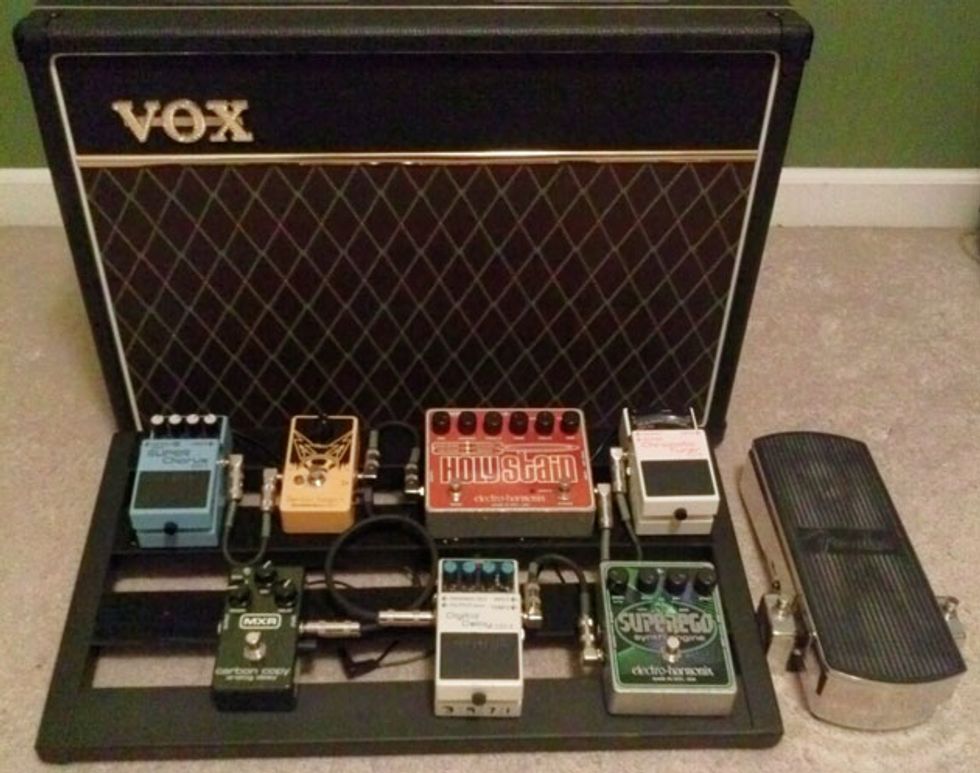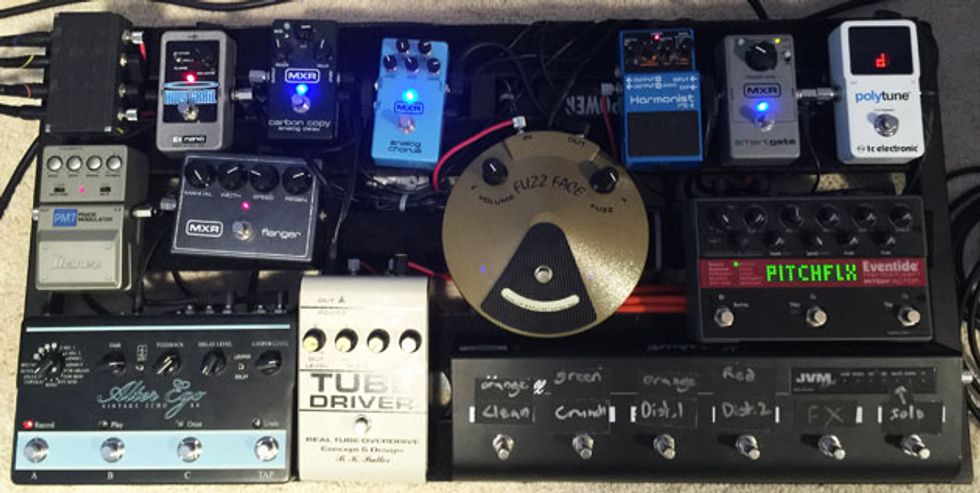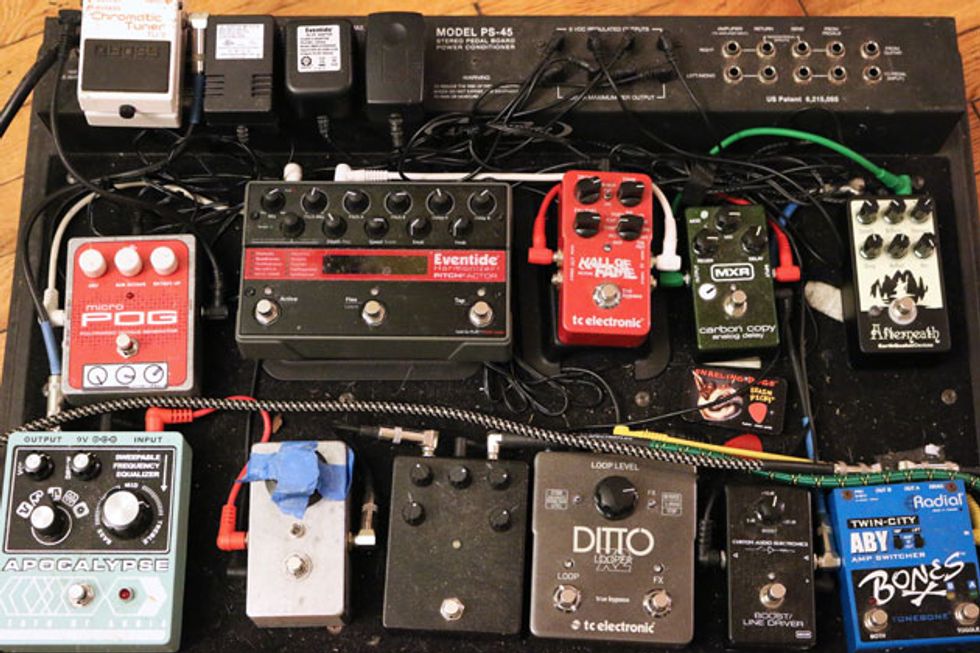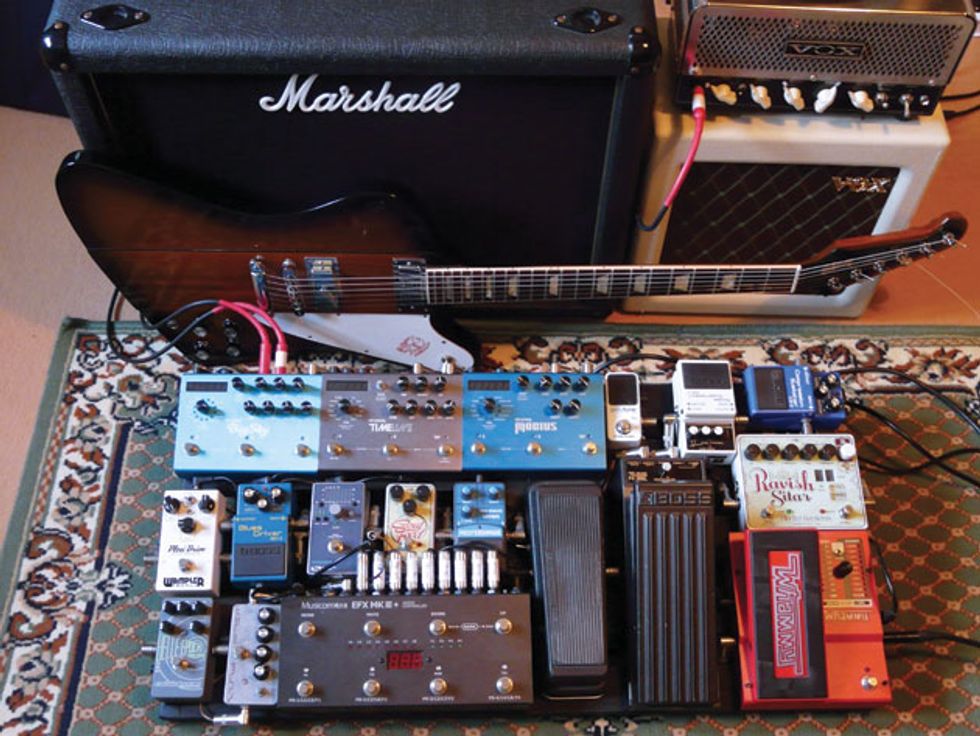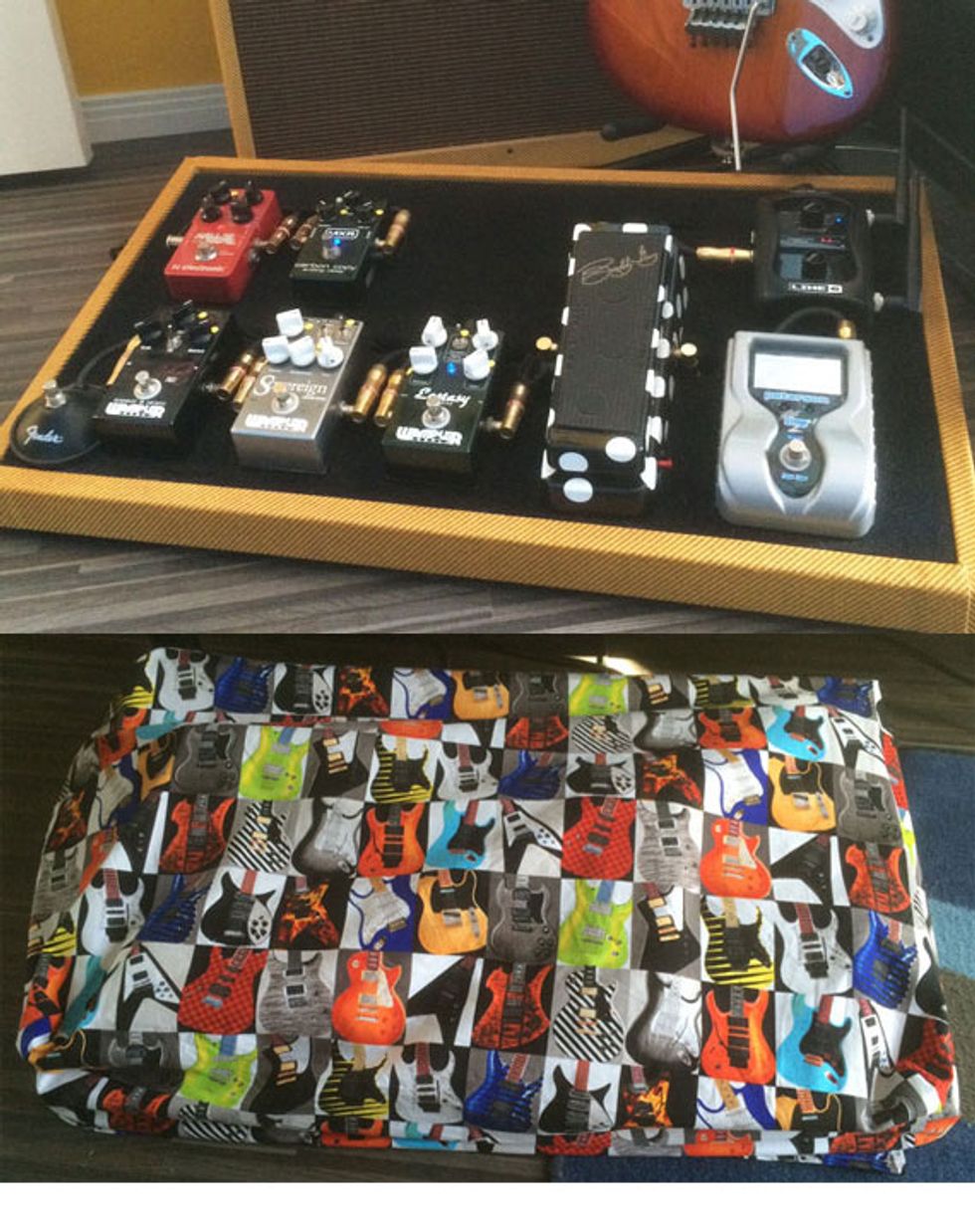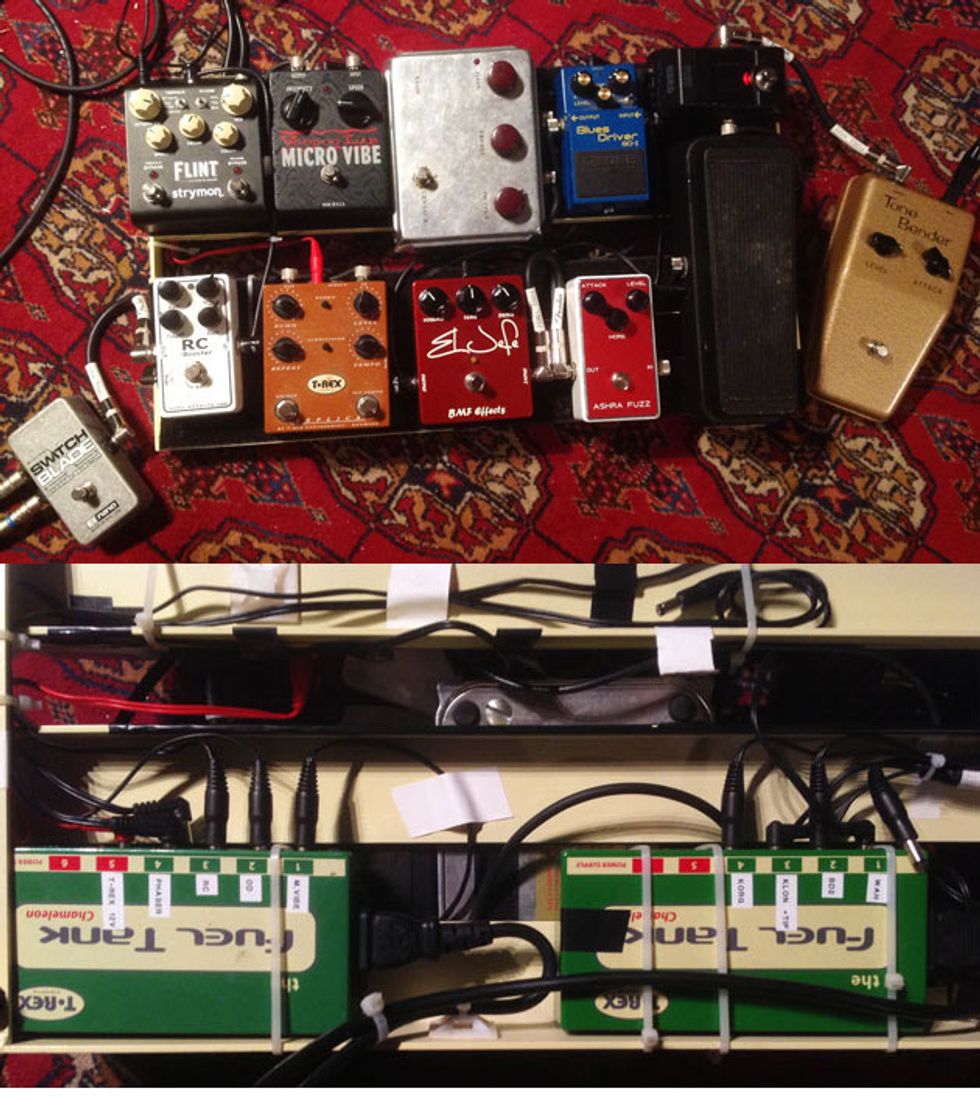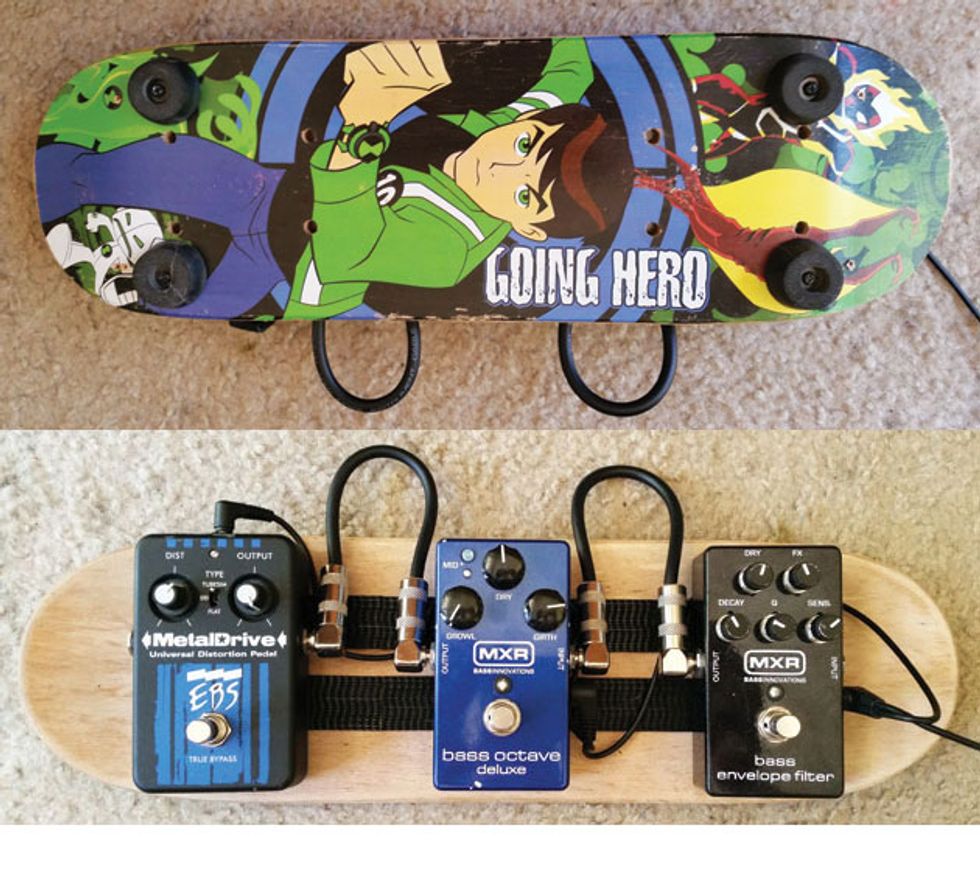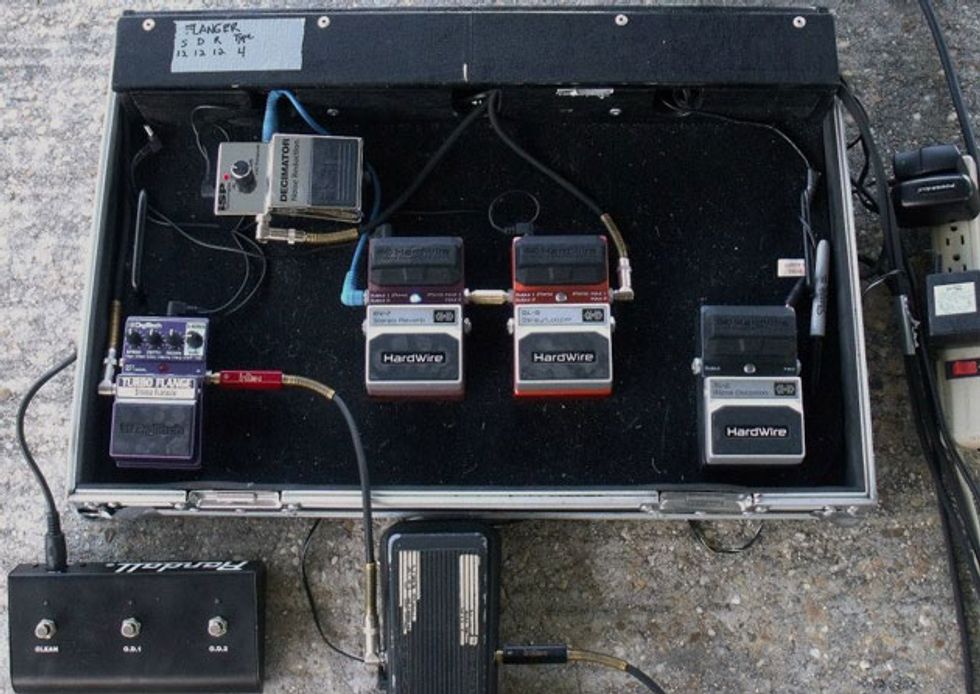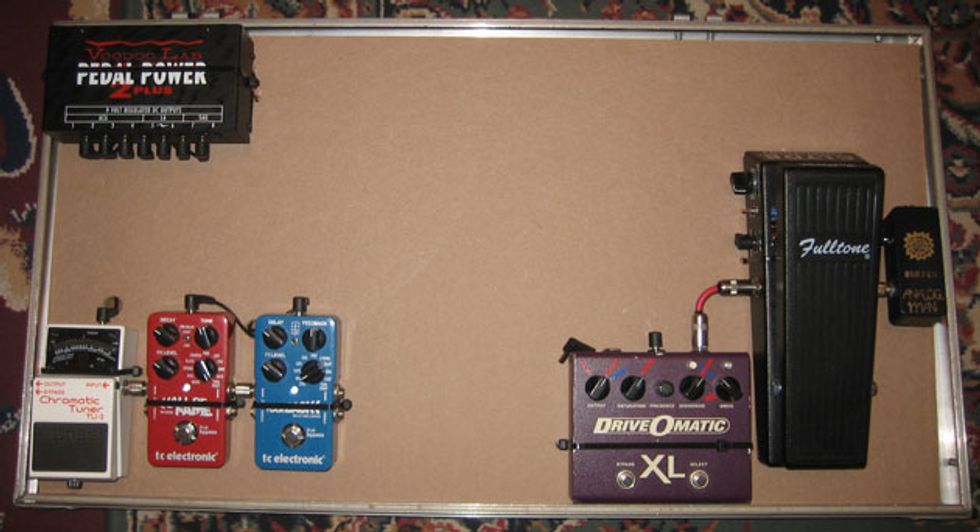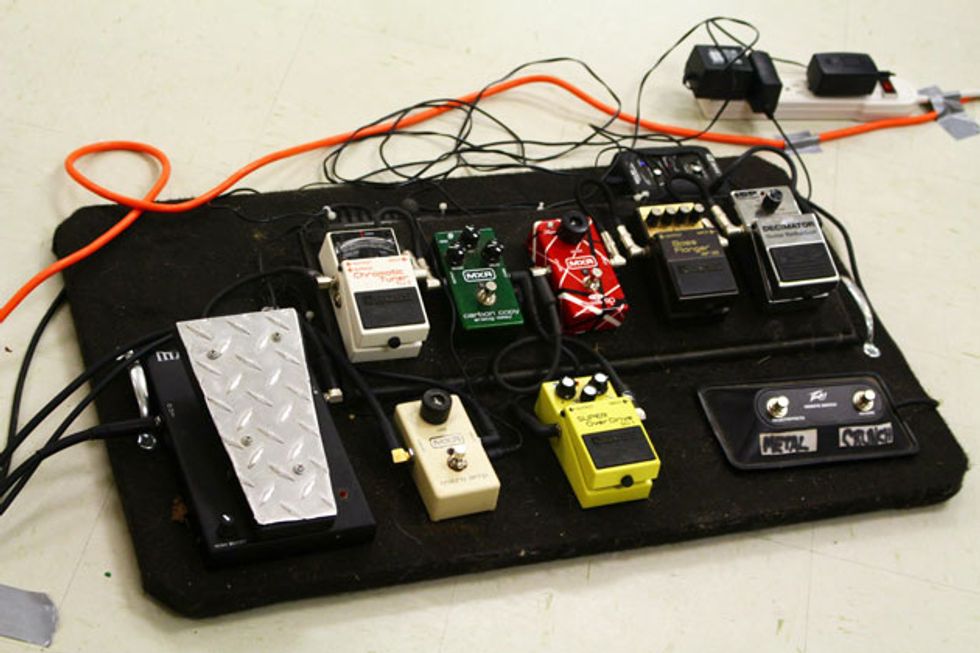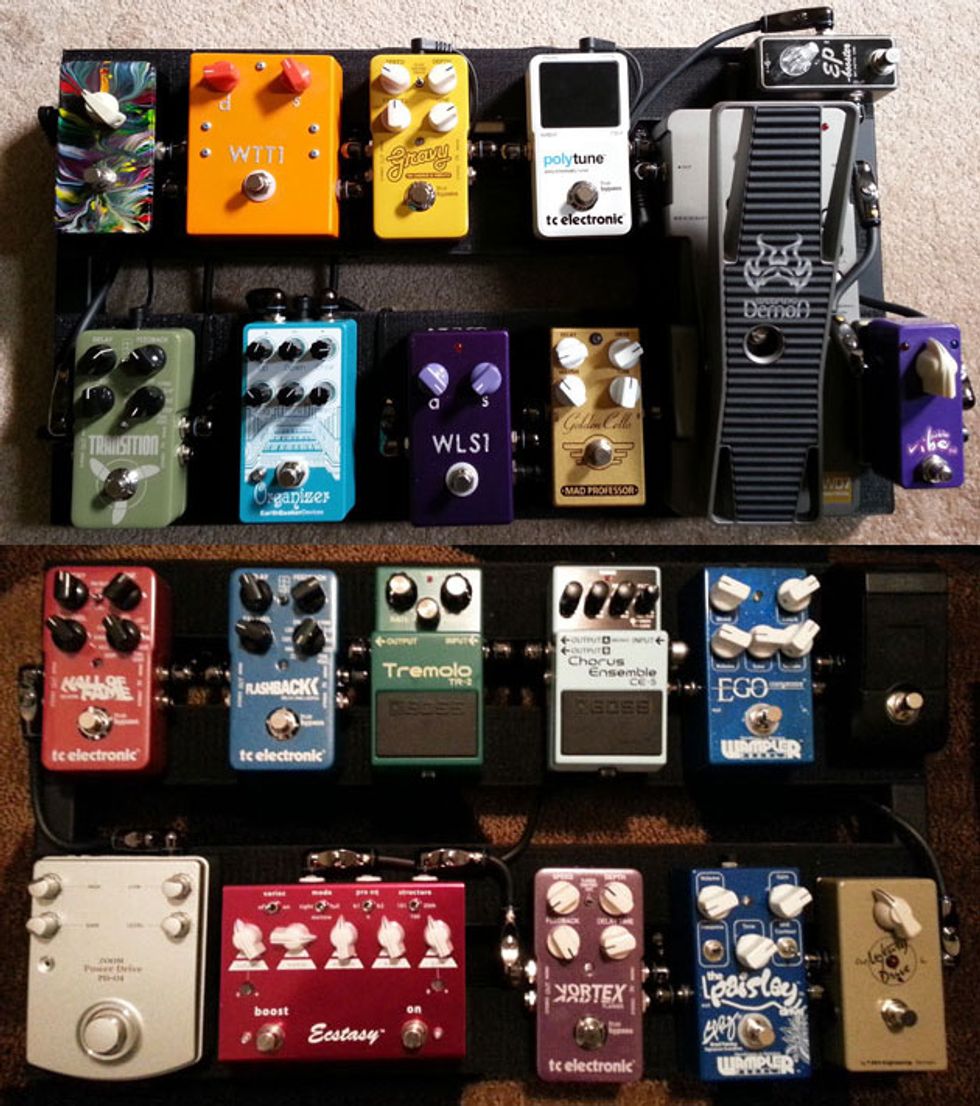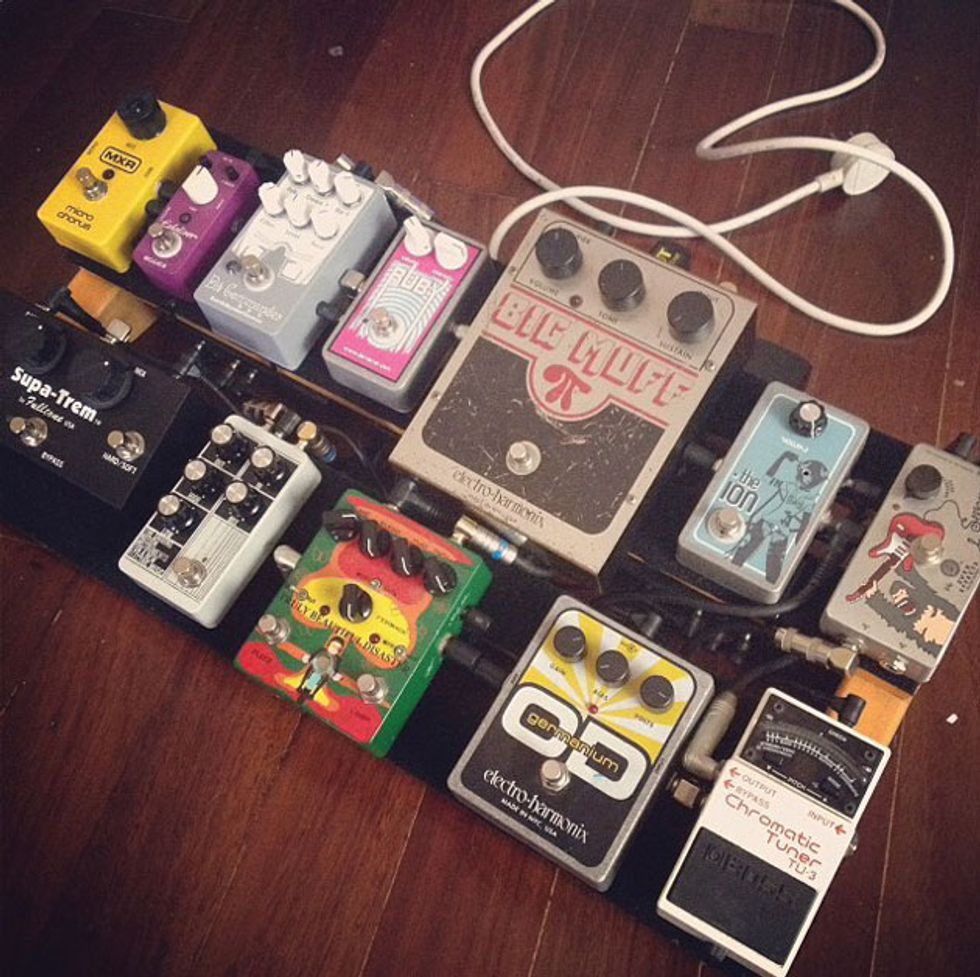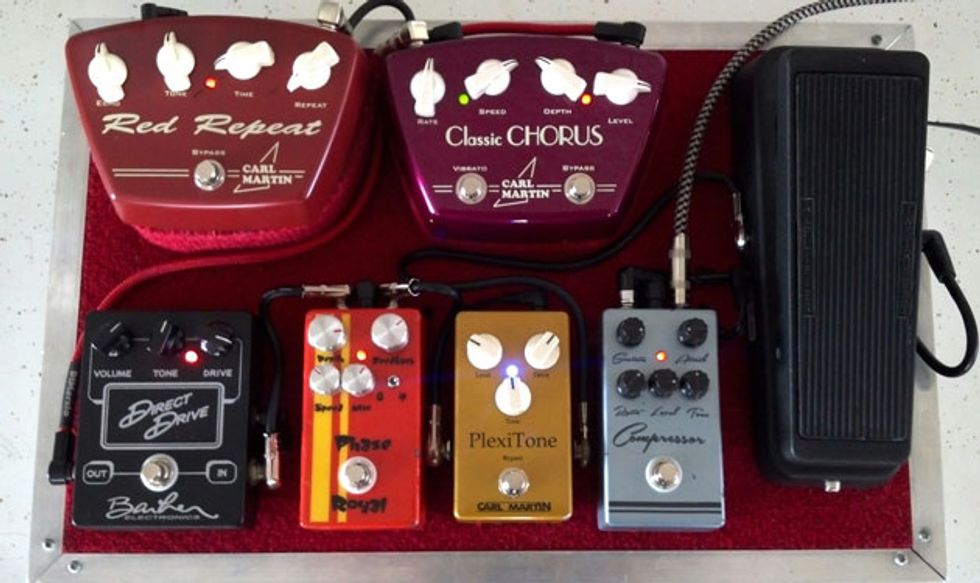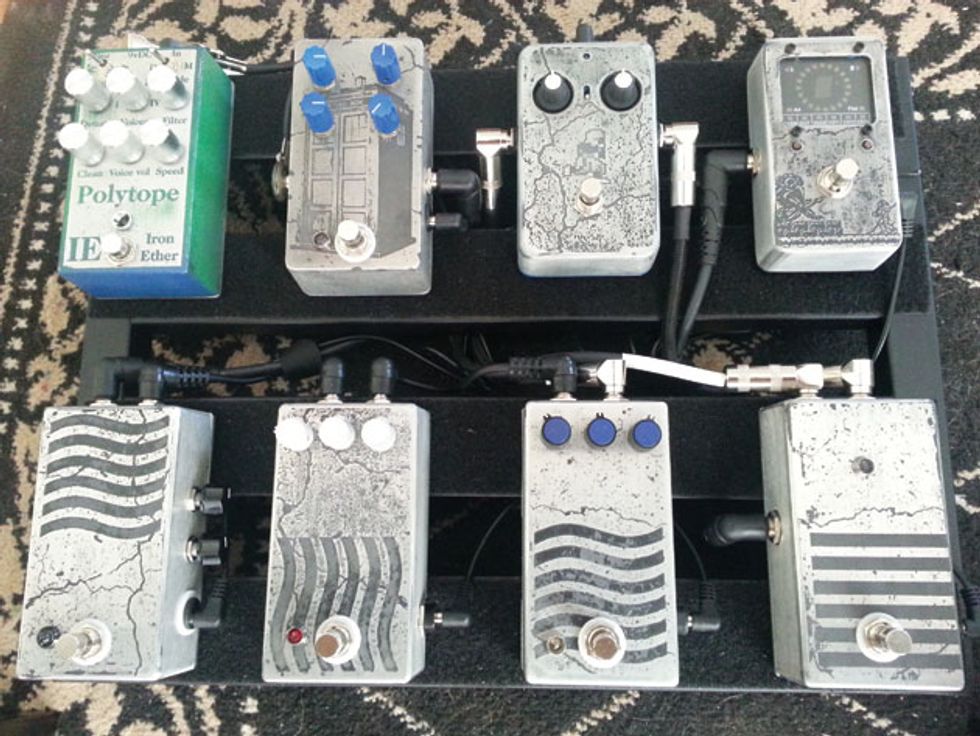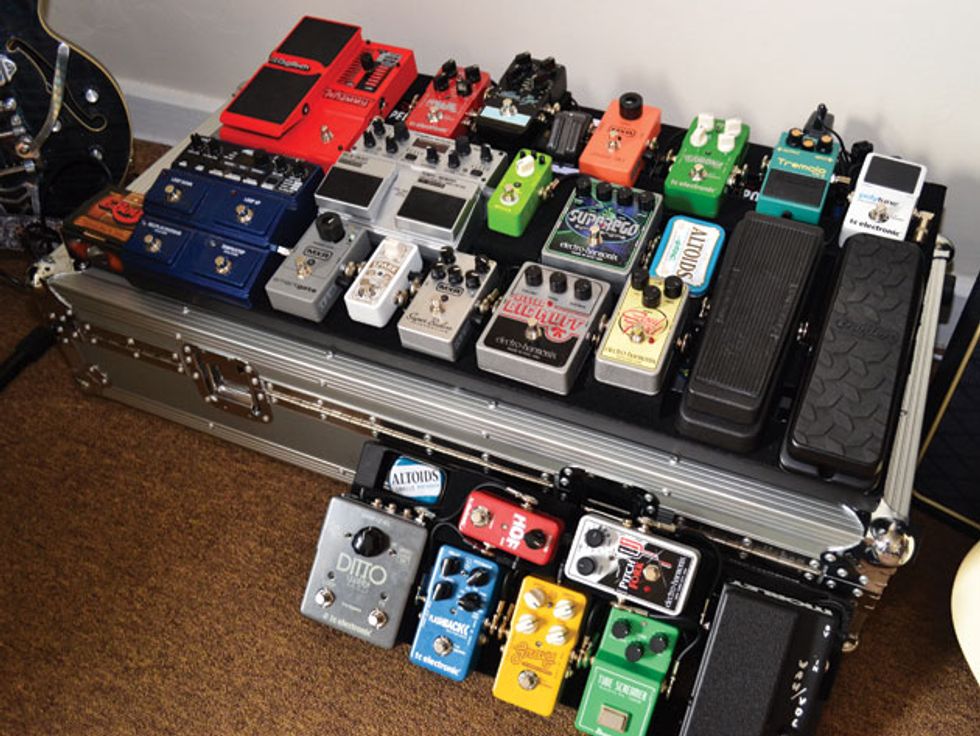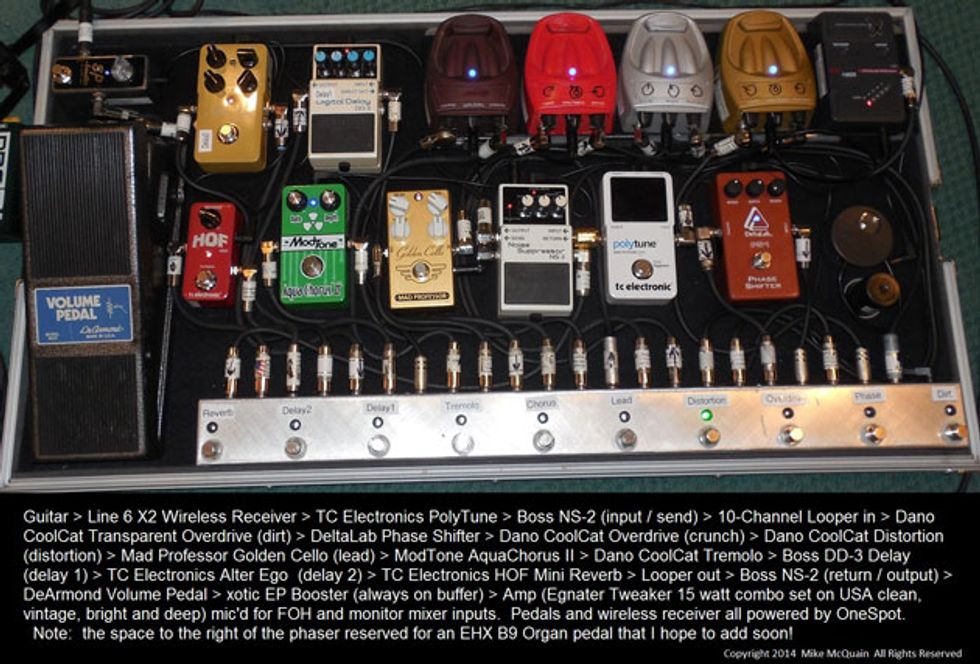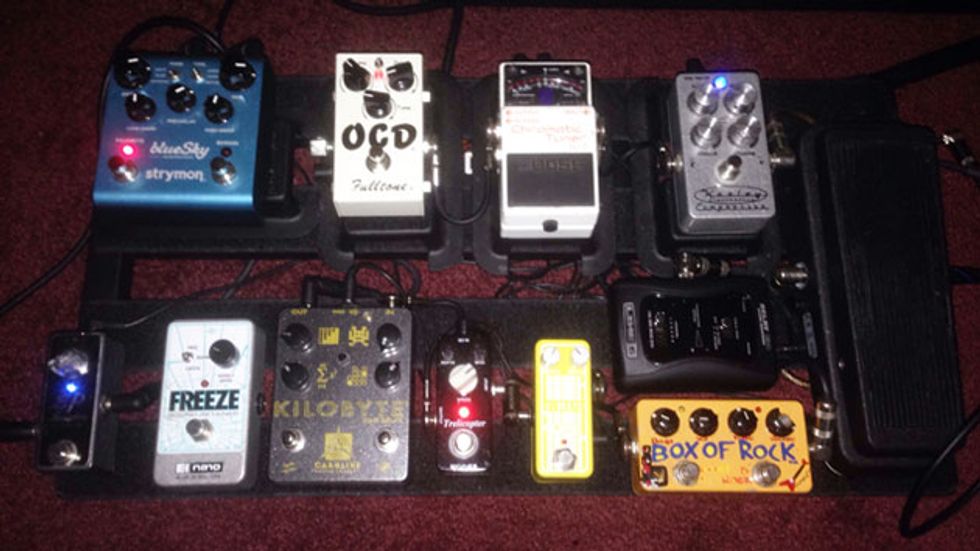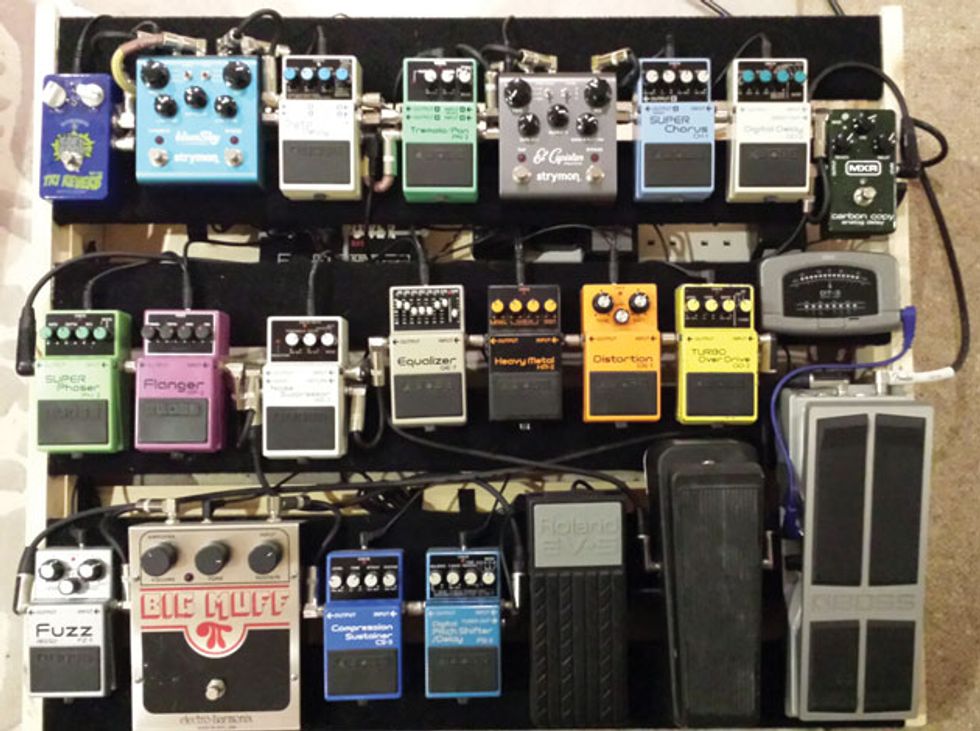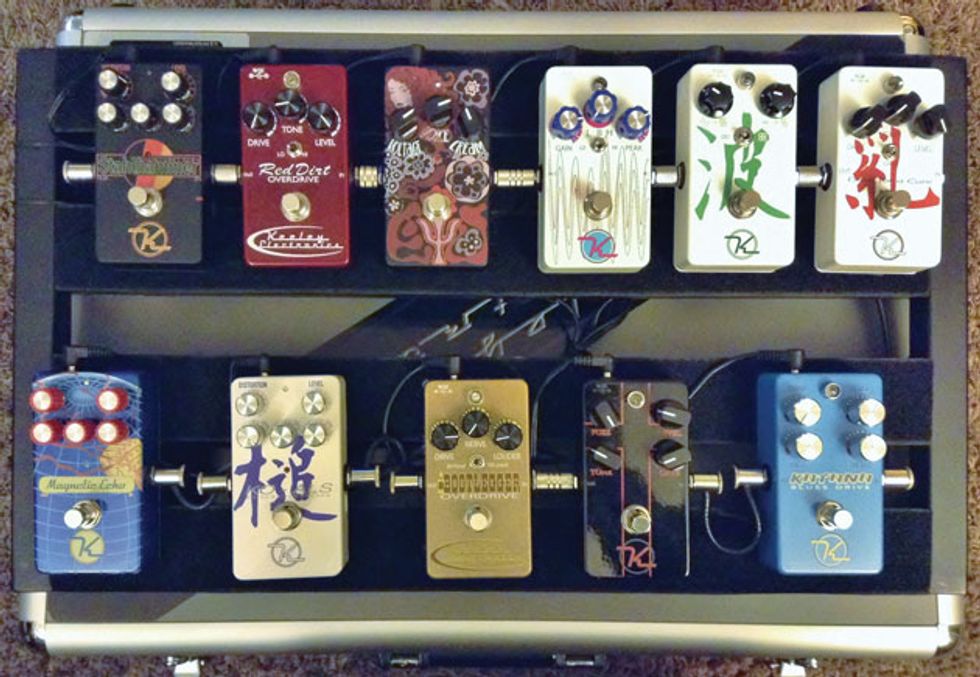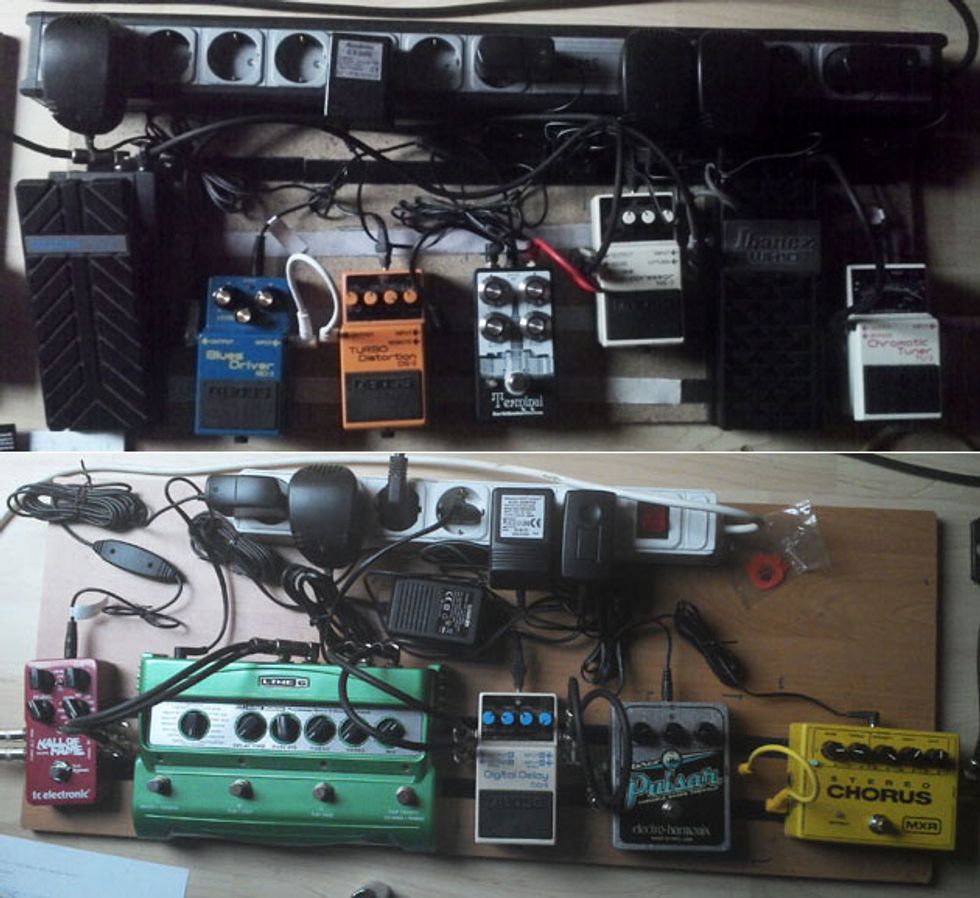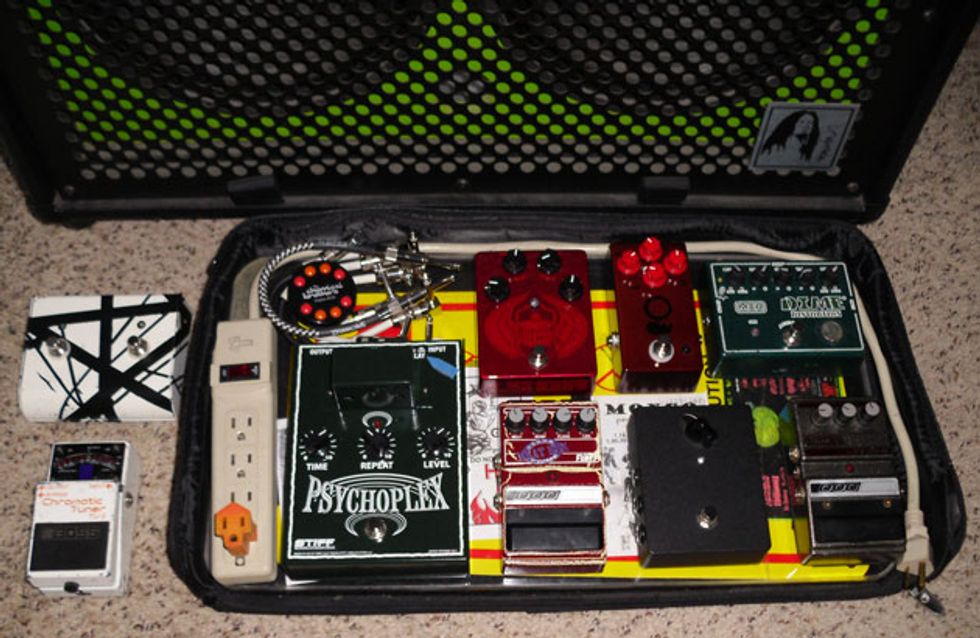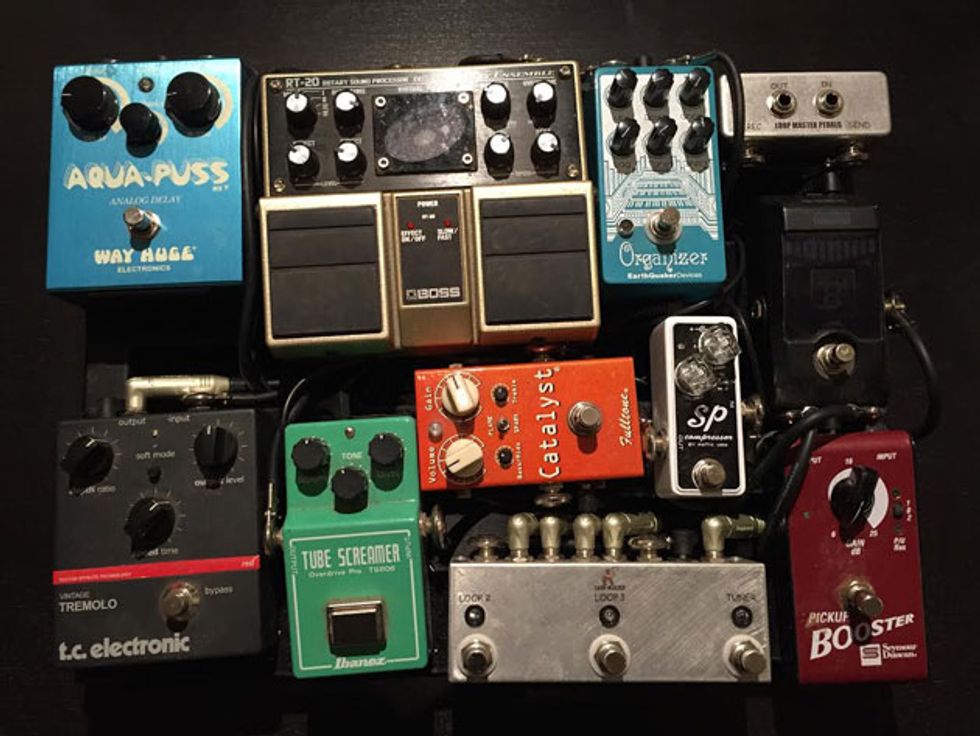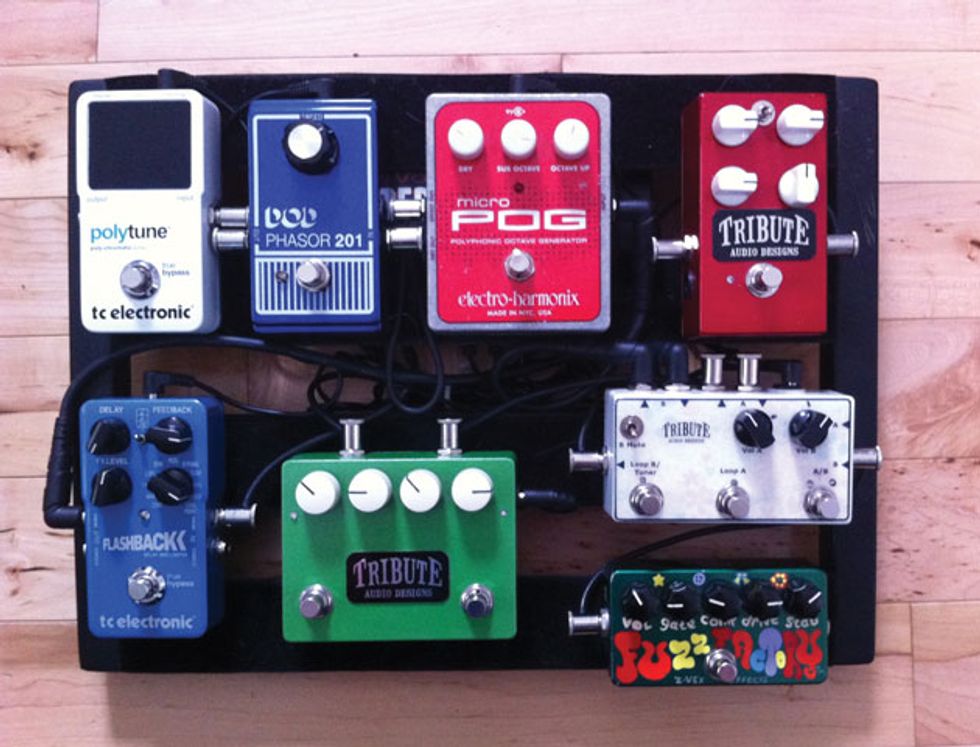 Ready for some self-inflicted pedal envy? Just check out the extraordinary setups from some of our fellow players. These recent submissions include a crafty "skateboard," a fuzz "smorgasboard," and submissions from a few players who may have gone "overboard." (Puns intended.)
Pedal lust has no end—these pedalboard pics keep rolling in, and there are plenty more where these came from. Check out other reader boards at premierguitar.com.