GALLERY: Reader Pedalboards 2015, Part 1
Guitarists from around the globe give us tours of their stomping grounds.
Luis Marcelo Fernandez
"I like my boards to be tonally flexible, quiet, easy to troubleshoot, and simple to substitute pedals," says Luis Marcelo Fernandez out of Caldwell, New Jersey. Fernandez, who recently turned 50, has been playing guitar for 46 years and has more than 20 pedals on his two main boards. Pedalboard 1 houses a homebuilt power supply under the board with a signal chain as follows: homebuilt buffer (under the board, not visible), Xotic Effects EP Booster, Lovepedal Pickle Vibe, Ibanez Weeping Demon Wah, TC Electronic PolyTune, Mad Professor Golden Cello, homebuilt Boss Slow Gear clone (purple box), EarthQuaker Devices Organizer, TC Electronic Gravy Tri-Chorus and Vibrato, homebuilt tremolo (orange box), TC Electronic Transition Delay, and a John Landgraff Boost.
Fernandez's other board also has a homebuilt power supply underneath. Signal chain: homebuilt buffer (under the board, not visible), Korg Pitchblack Tuner, Wampler Ego Compressor, T-Rex Engineering Luxury Drive, Wampler Paisley Drive, TC Electronic Vortex Flanger, Bogner Ecstasy Red, Boss CE-5 Chorus, Boss TR-2 Tremolo, TC Electronic Flashback Delay, TC Electronic Hall of Fame Reverb, and a Zoom PD-01 Power Drive.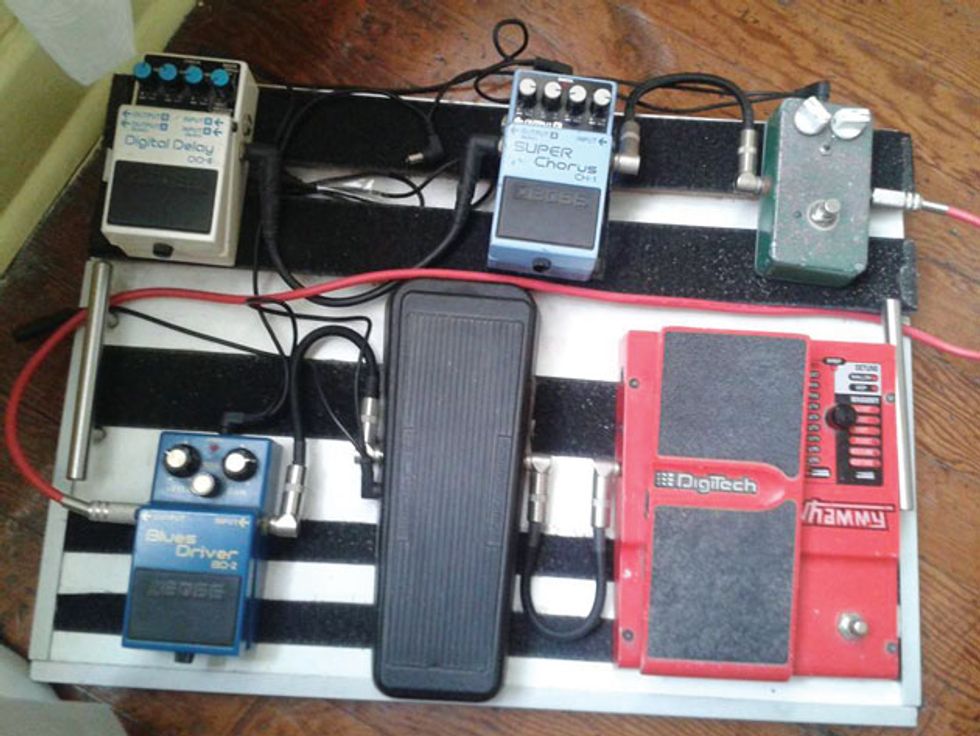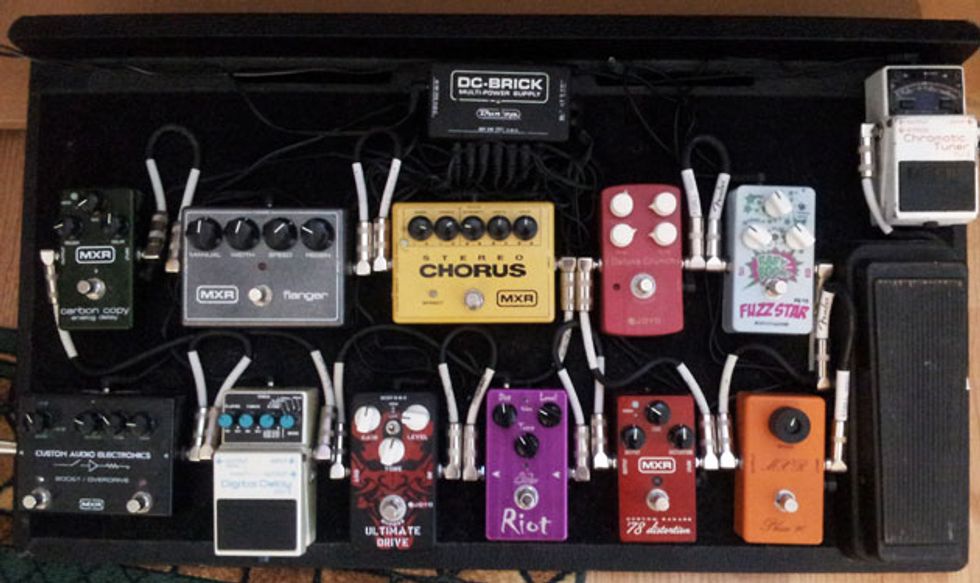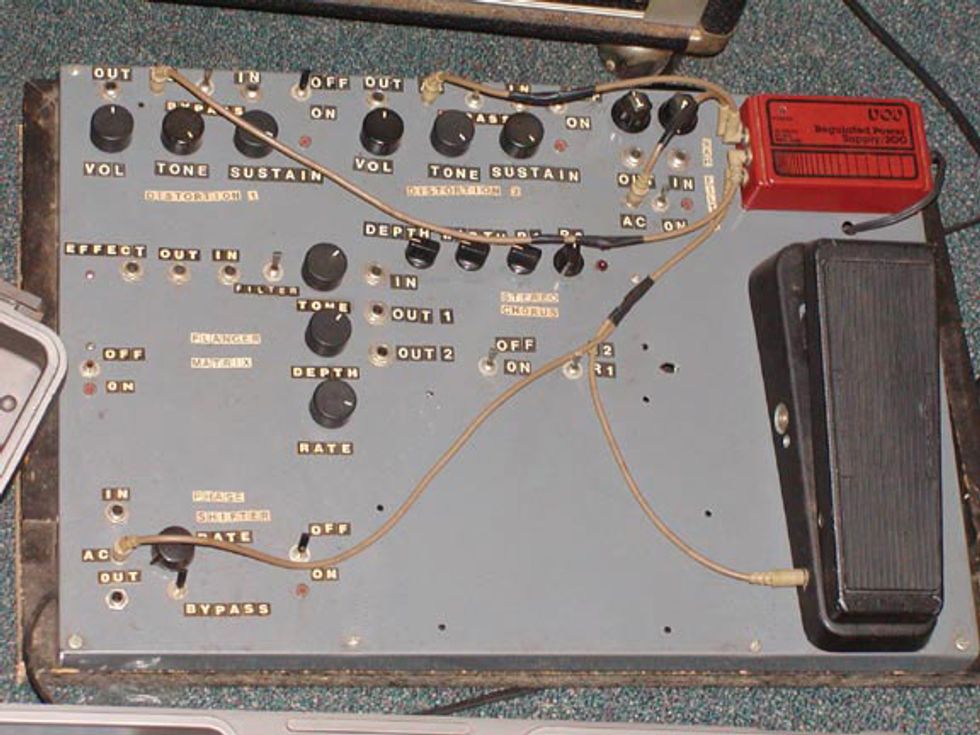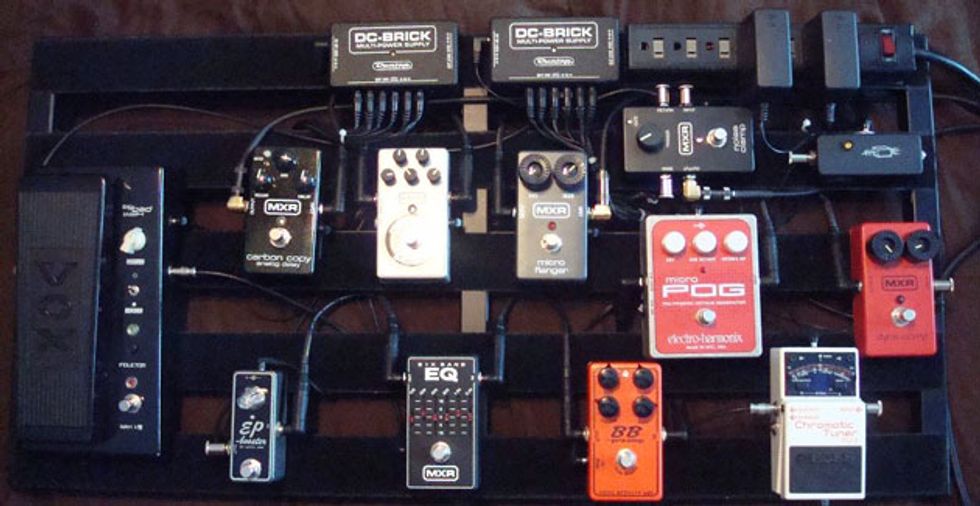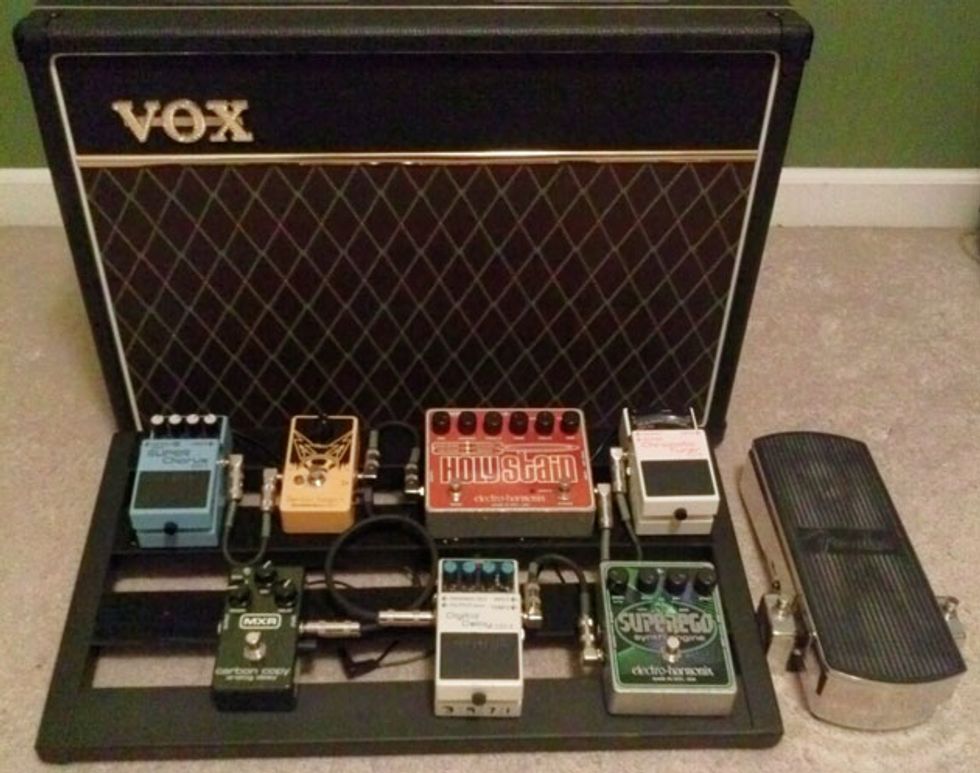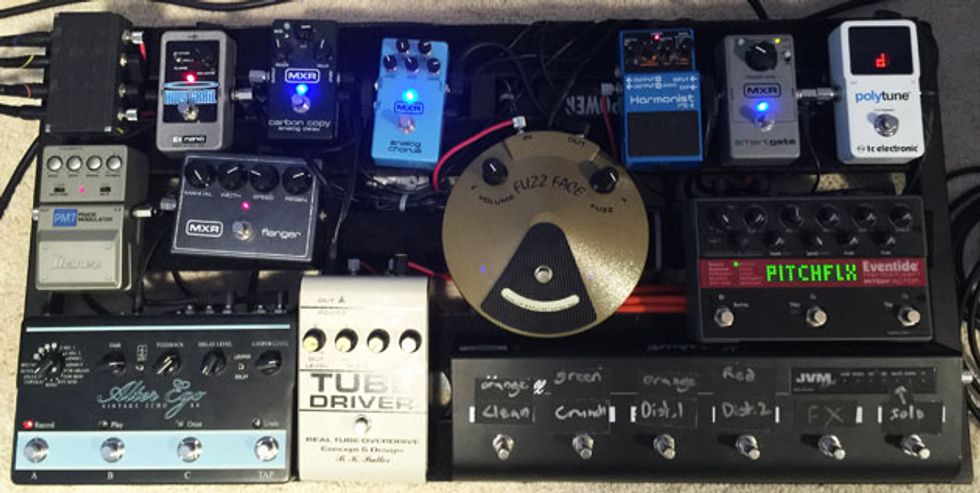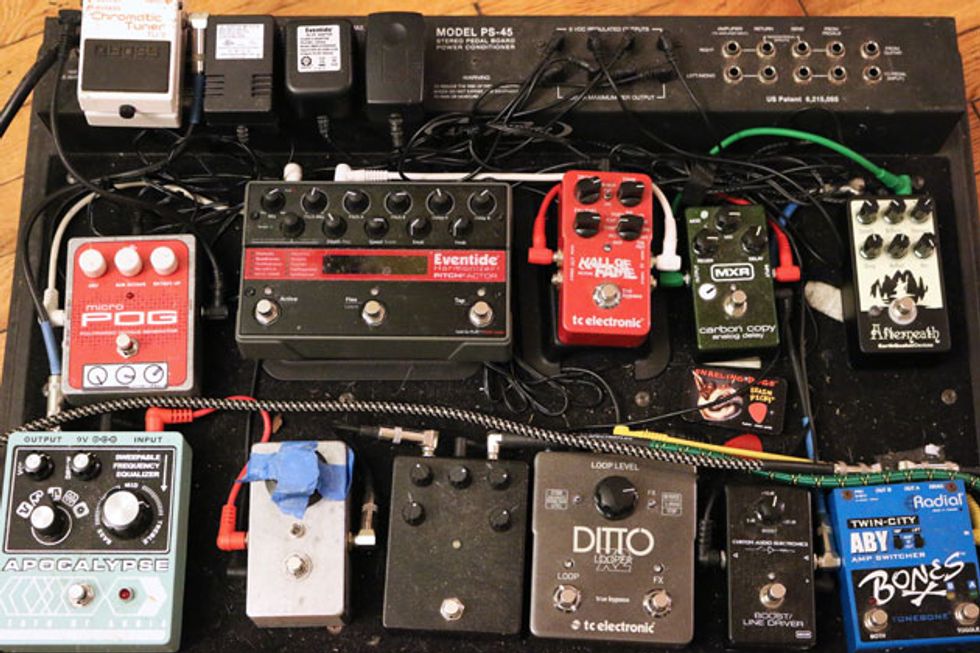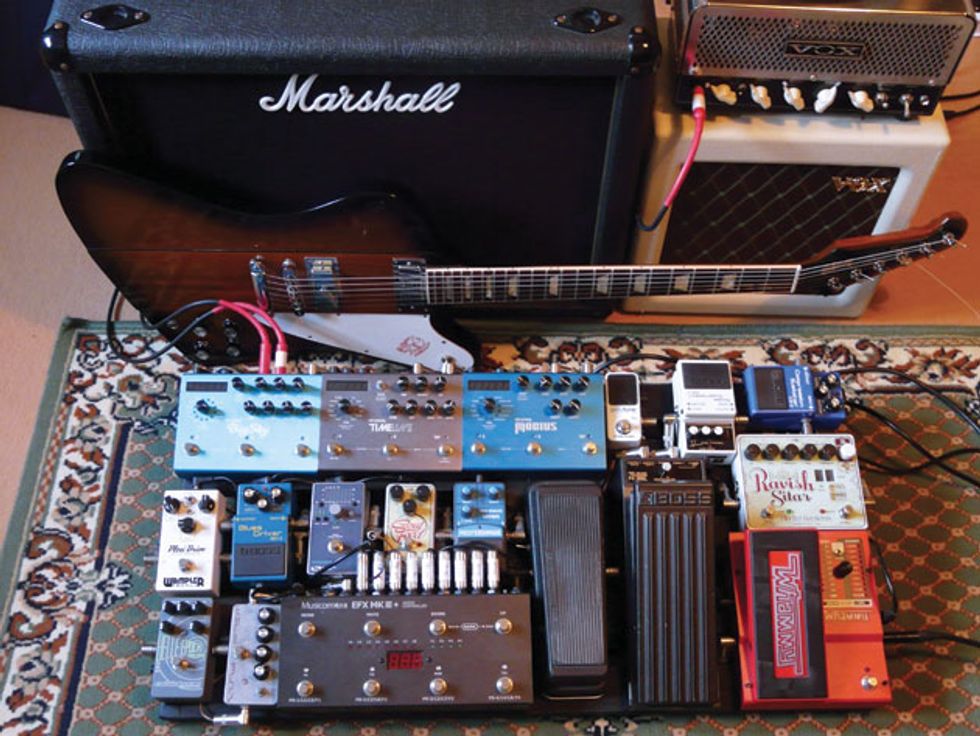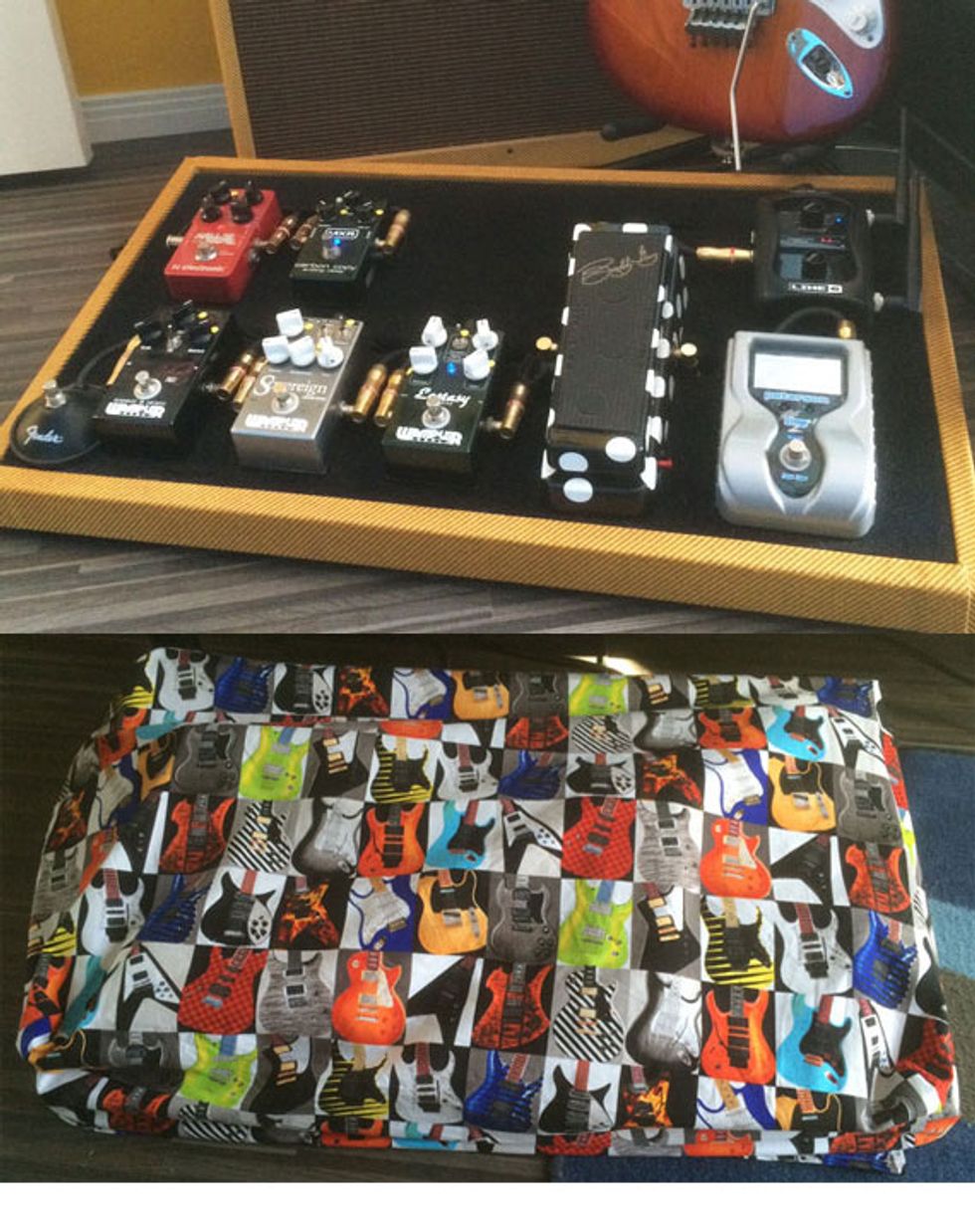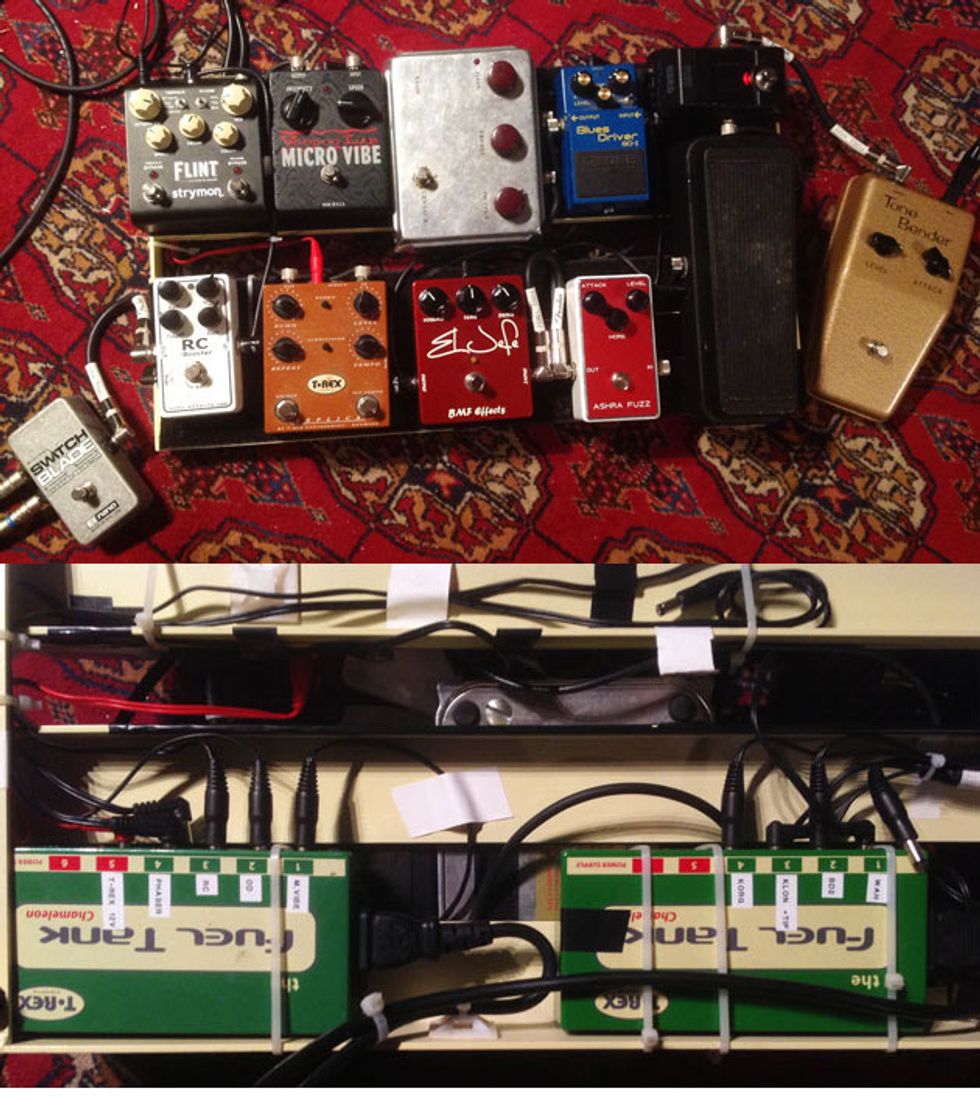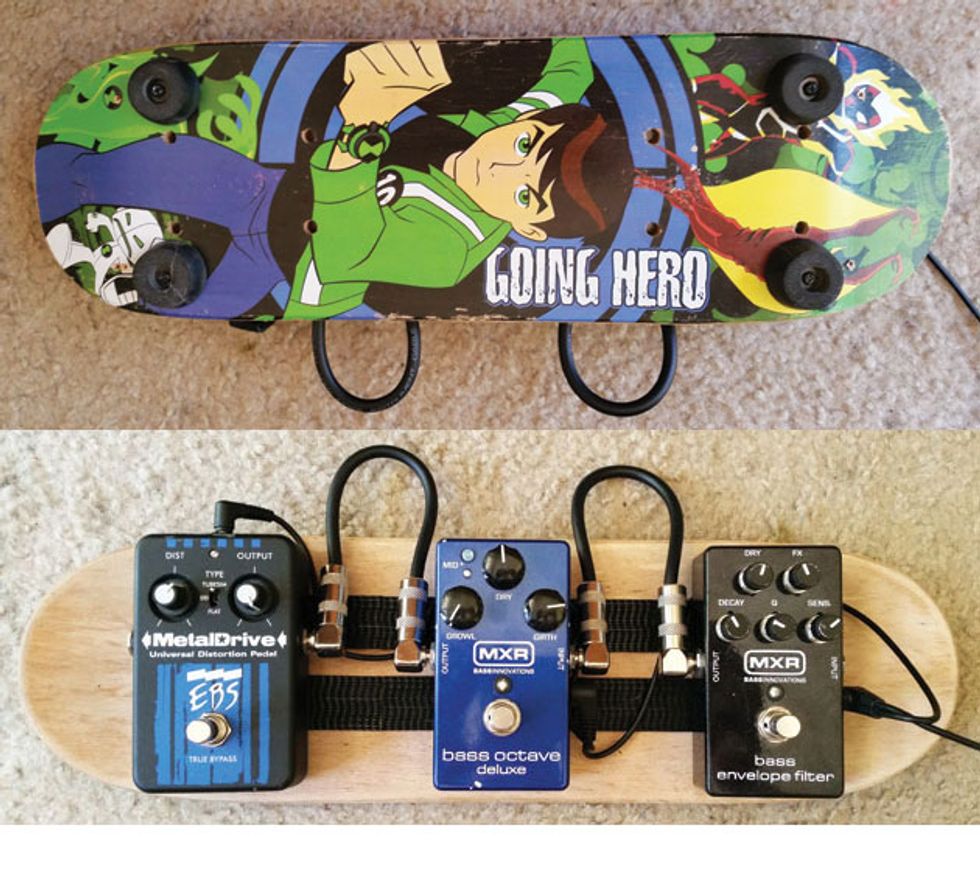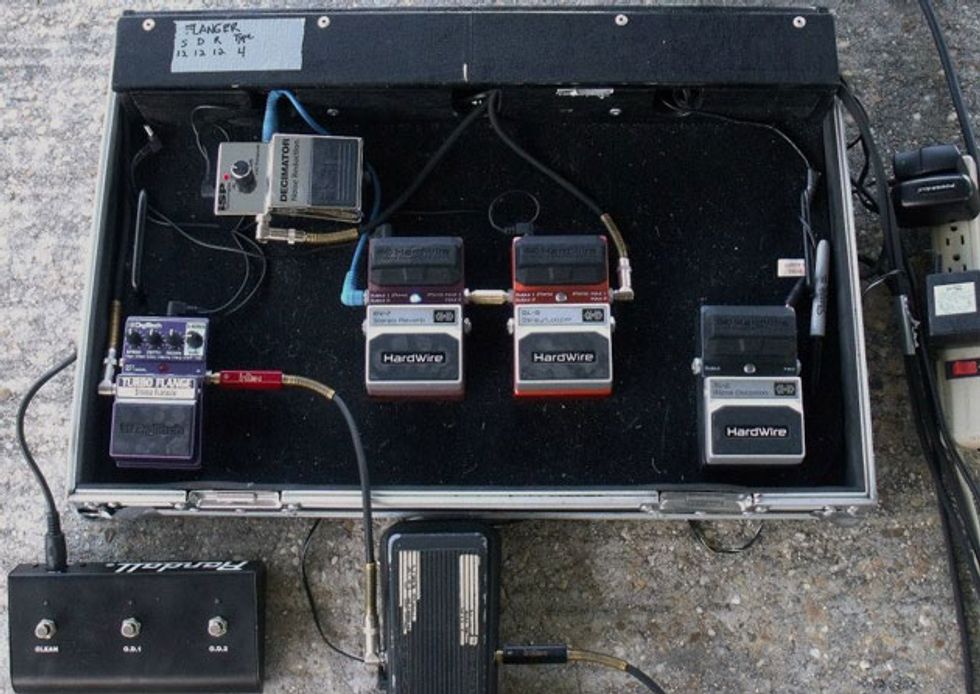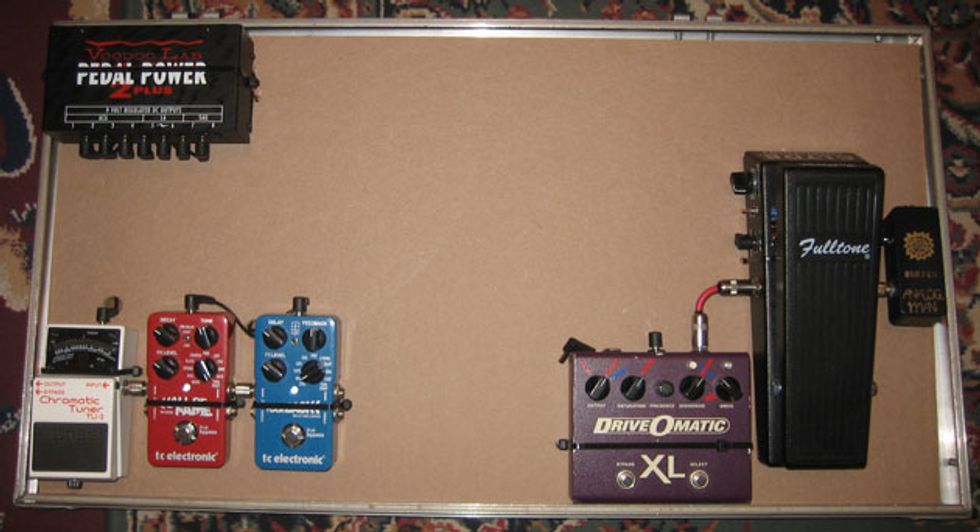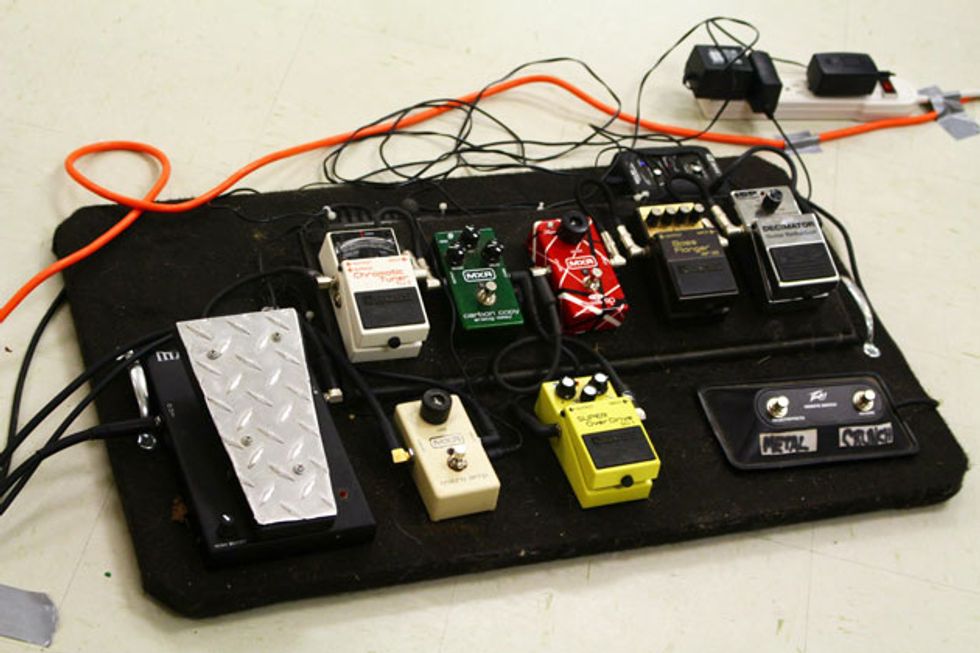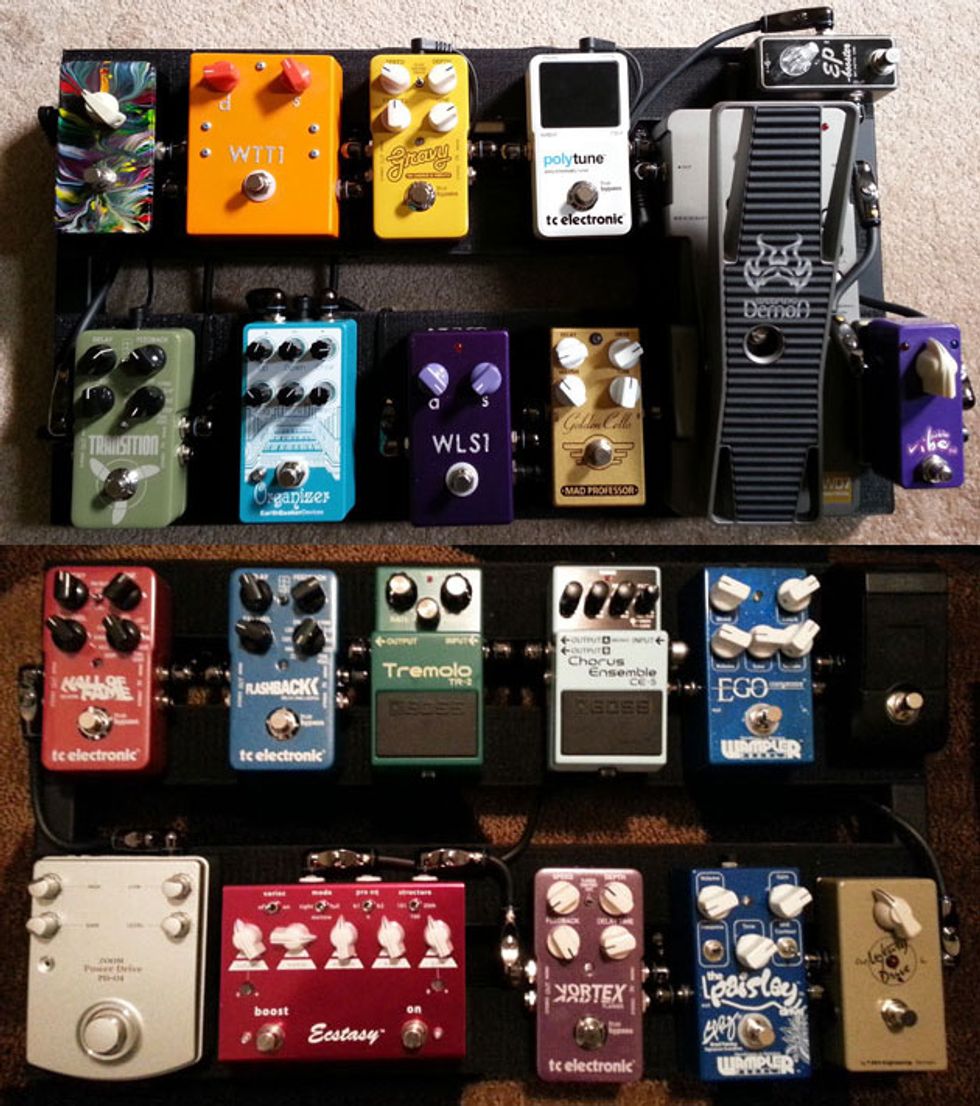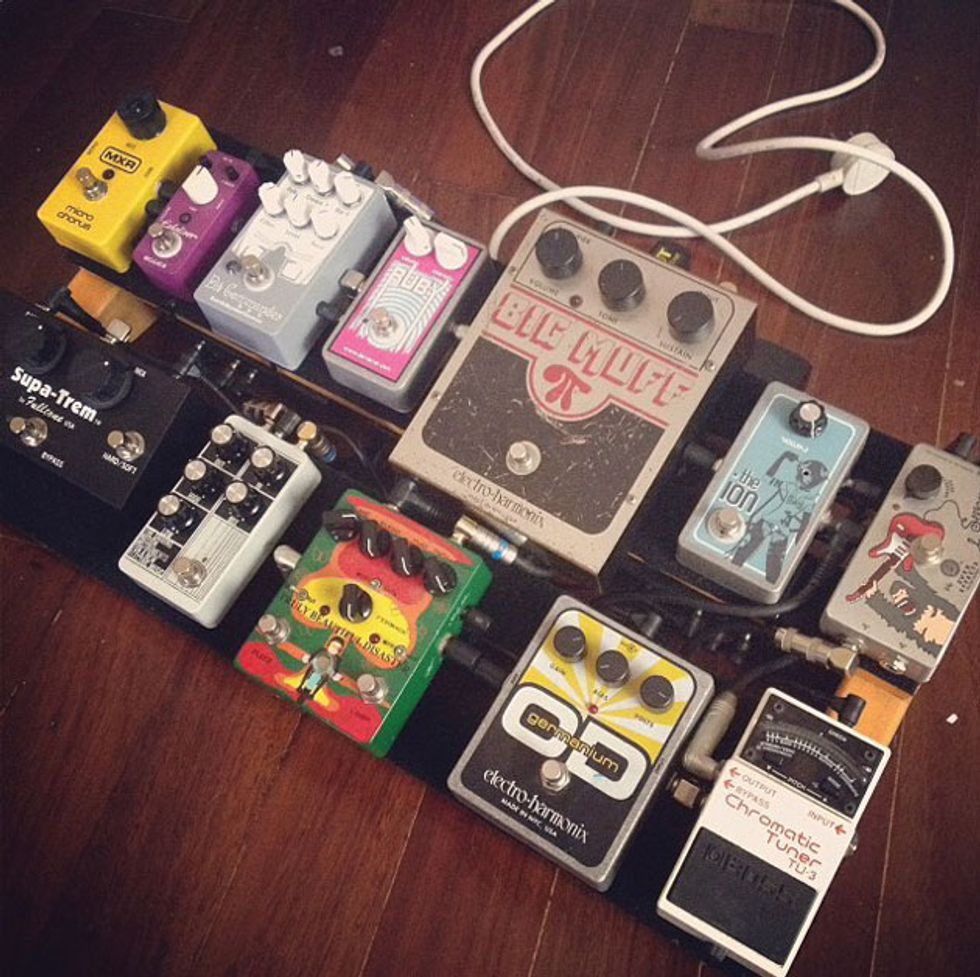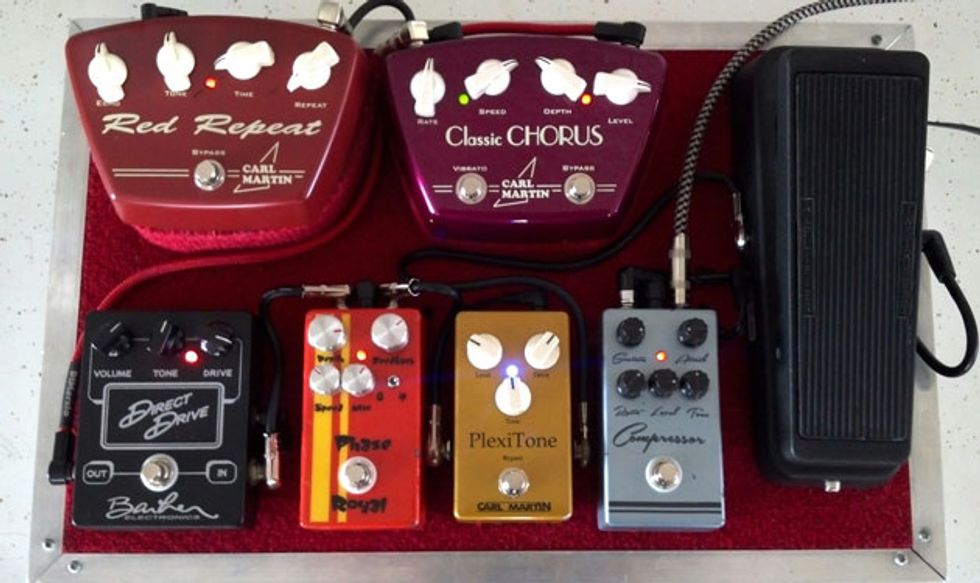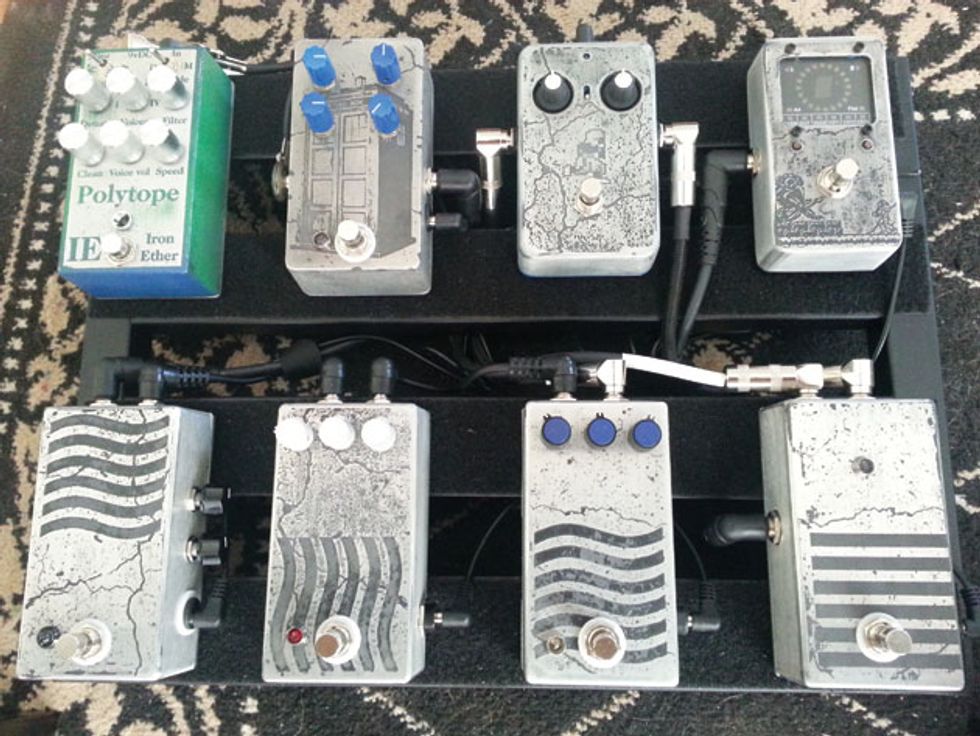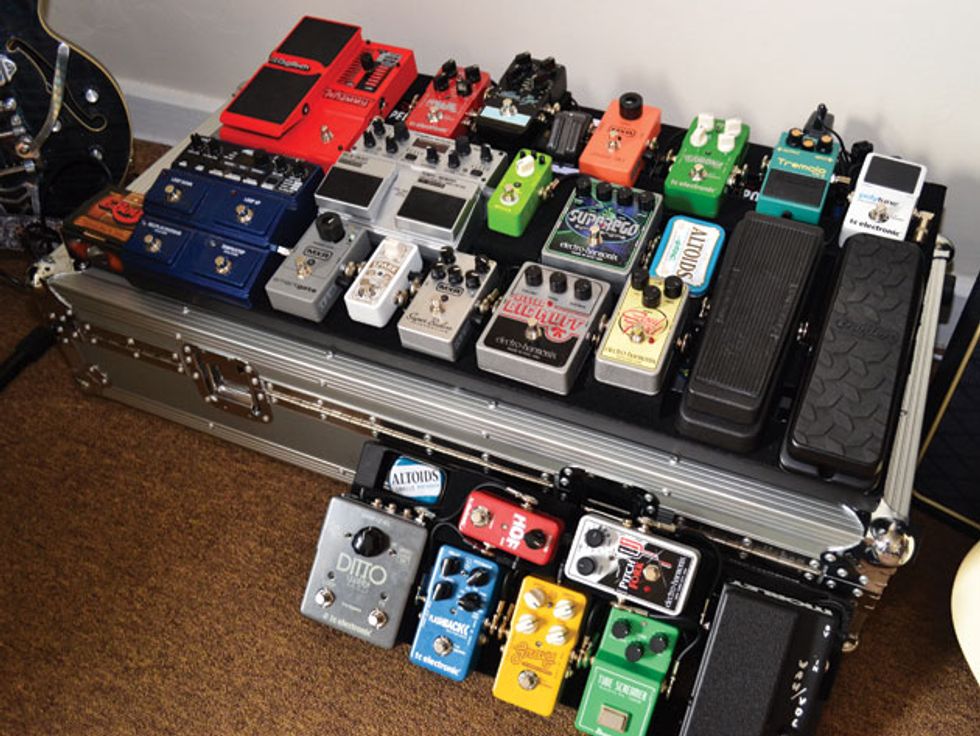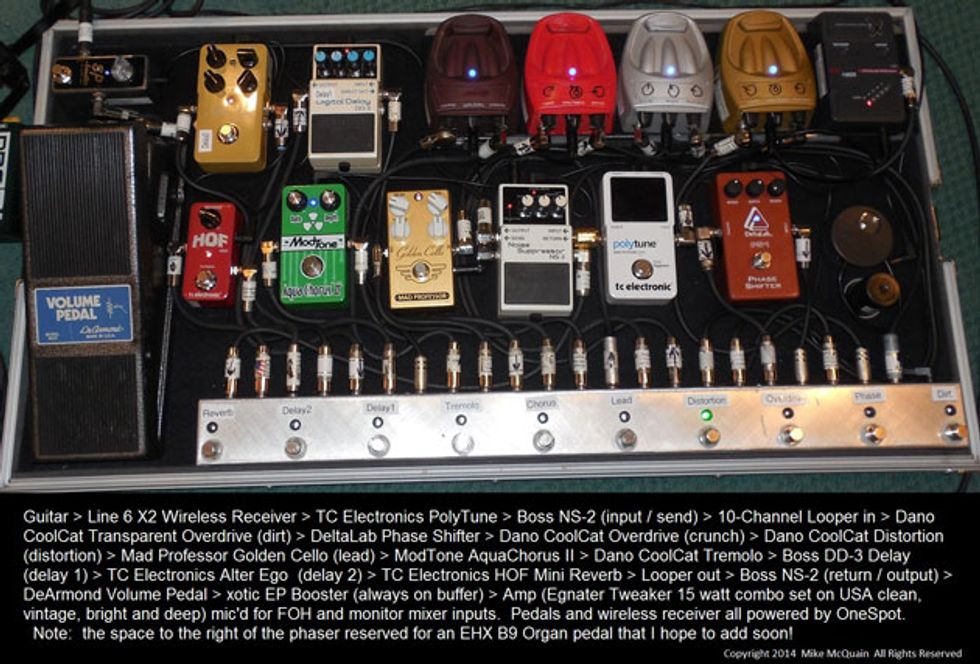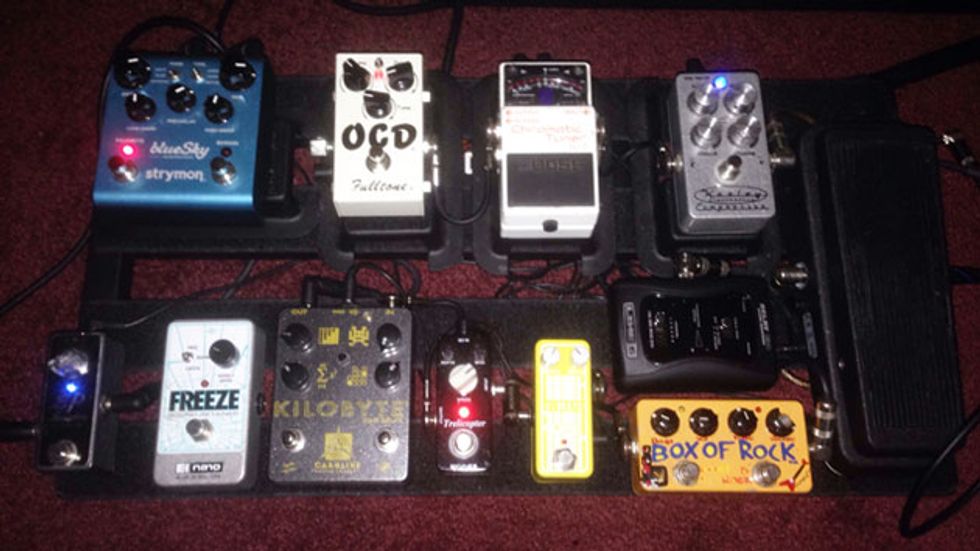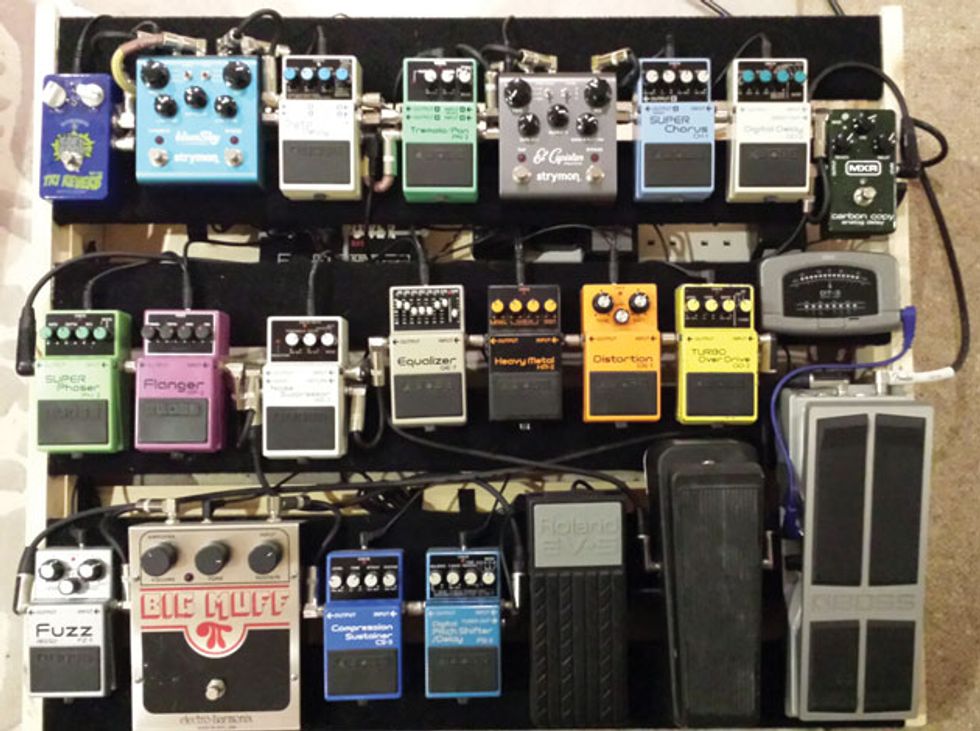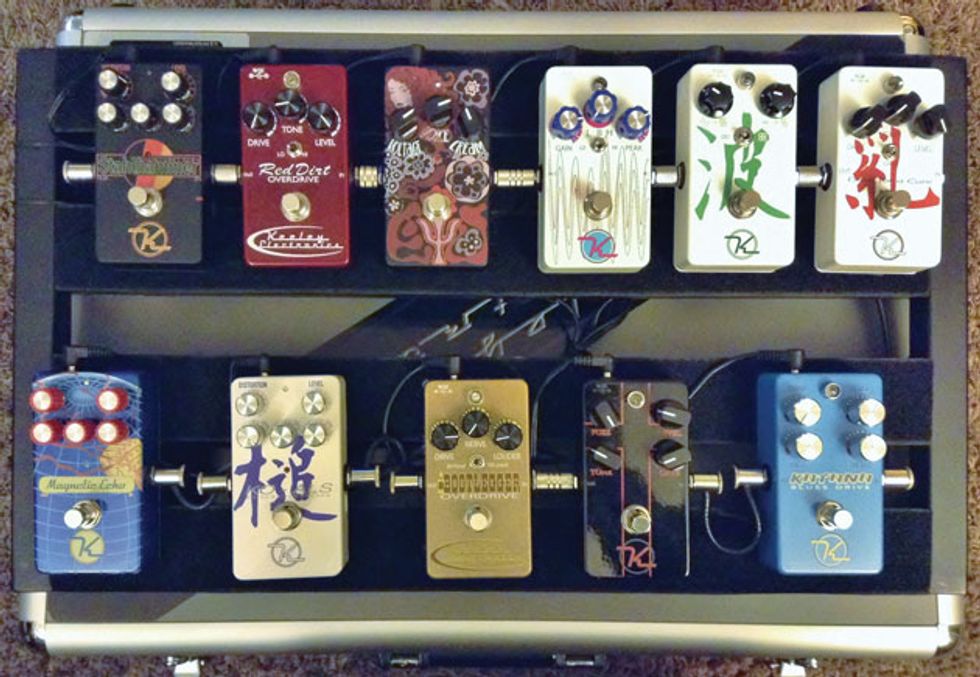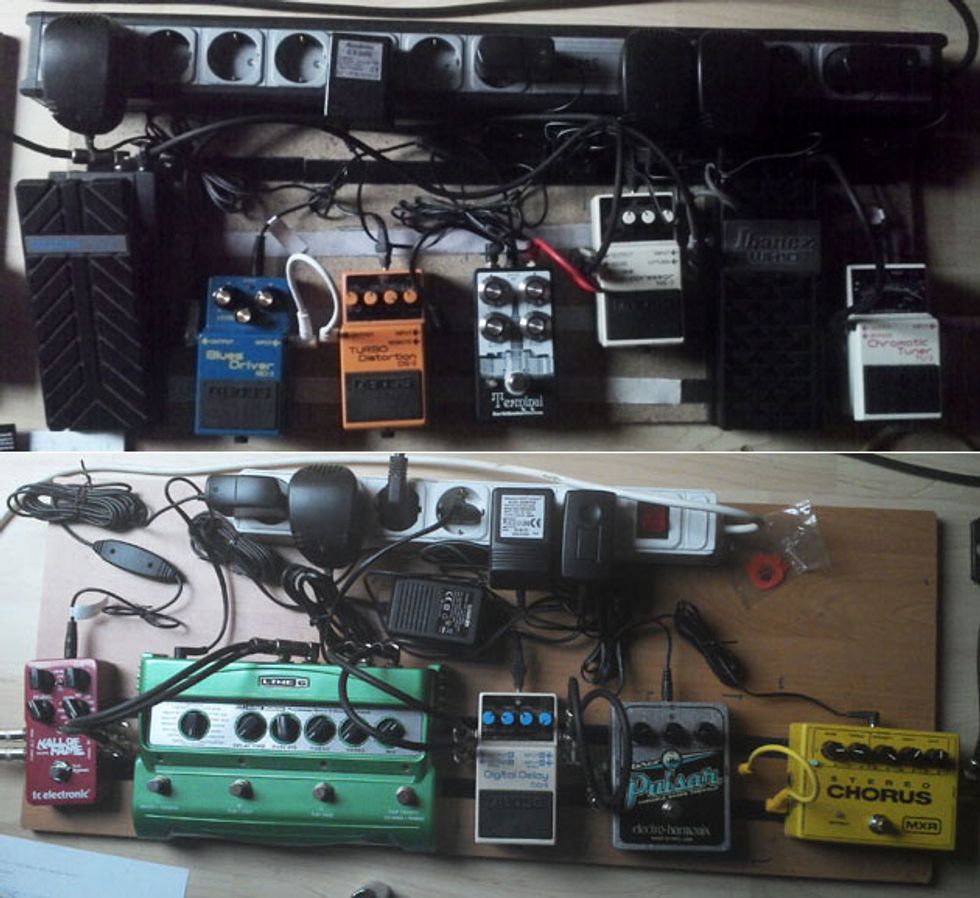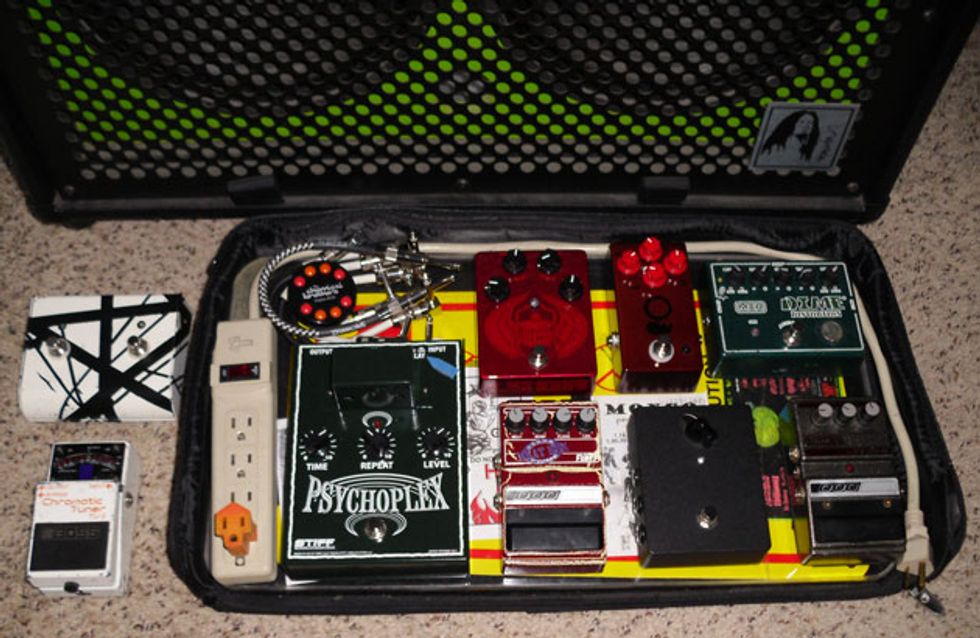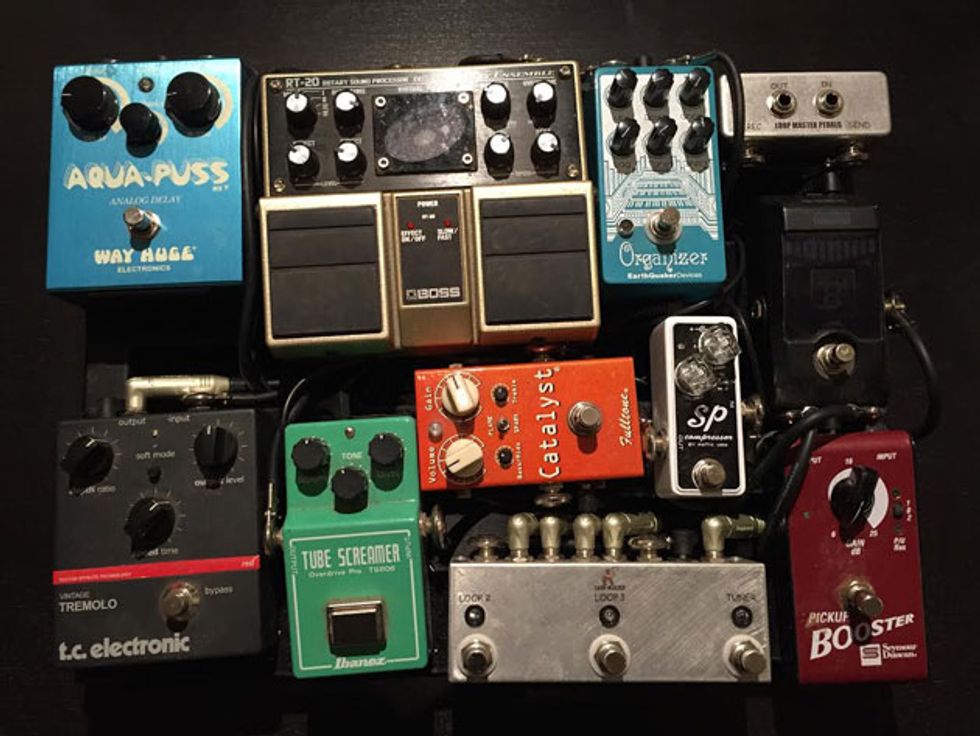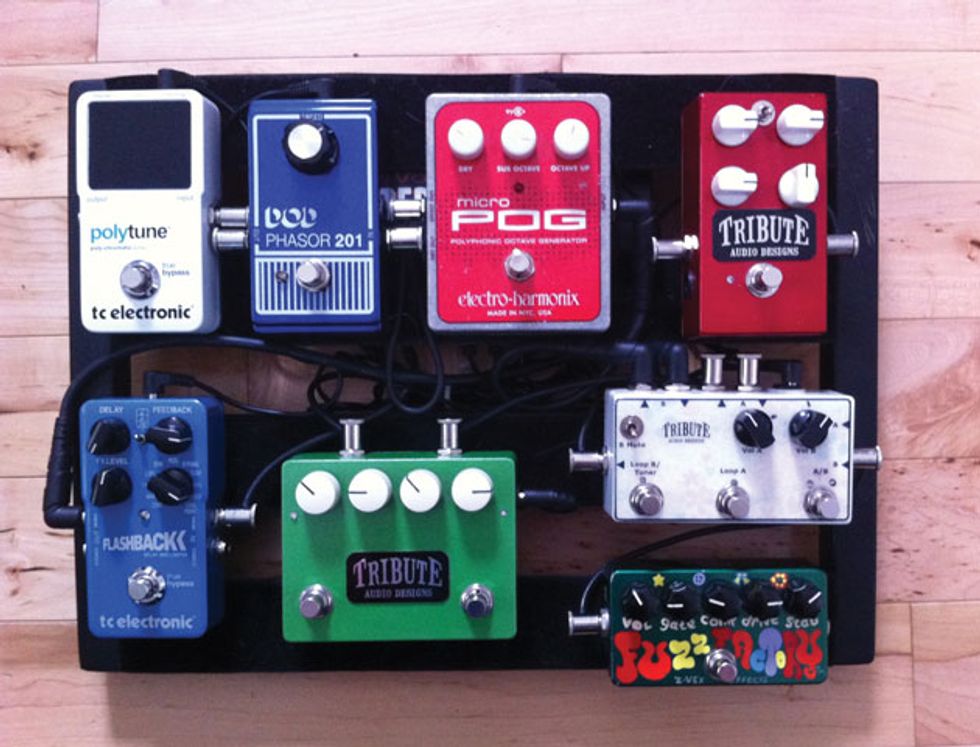 Ready for some self-inflicted pedal envy? Just check out the extraordinary setups from some of our fellow players. These recent submissions include a crafty "skateboard," a fuzz "smorgasboard," and submissions from a few players who may have gone "overboard." (Puns intended.)
Pedal lust has no end—these pedalboard pics keep rolling in, and there are plenty more where these came from. Check out other reader boards at premierguitar.com.