GALLERY: Reader Pedalboards 2015, Part 1
Guitarists from around the globe give us tours of their stomping grounds.
Munk Duane: Working Man's Board
"I do about 130 live gigs a year (not including recording sessions) with this rig and have found this configuration offers me the most flexibility and usable colors from stage to studio," says singer/songwriter and Berklee alumn Munk Duane. His Pedaltrain PT-3 is powered by a Voodoo Lab Pedal Power 2 Plus and has a Boss TU-2 tuner. Here's the signal chain: Line 6 Relay G30 Wireless System, Dunlop Cry Baby Wah, Boss TU-2, Keeley 4 Knob Compressor, Fulltone OCD, ZVEX Box of Rock, Malekko Vibrato, Mooer Trelicopter, Caroline Kilobyte Lo-Fi Delay ("big fan of the Havoc momentary switch which has the delay decay feedback on itself—very Jonny Greenwood), Strymon blueSky Reverberator, Electro-Harmonix Freeze, and an Xotic Effects EP Booster. "The back row has StageTrix Pedal Risers to lift the rear pedals so my heel doesn't kick settings on the front row pedals," Duane adds.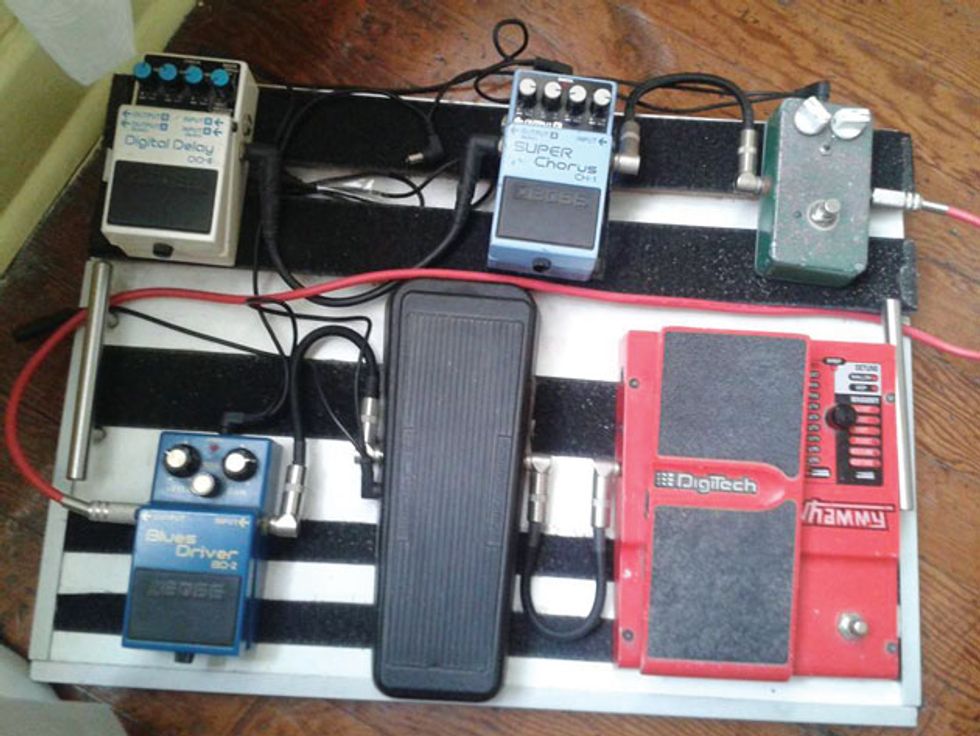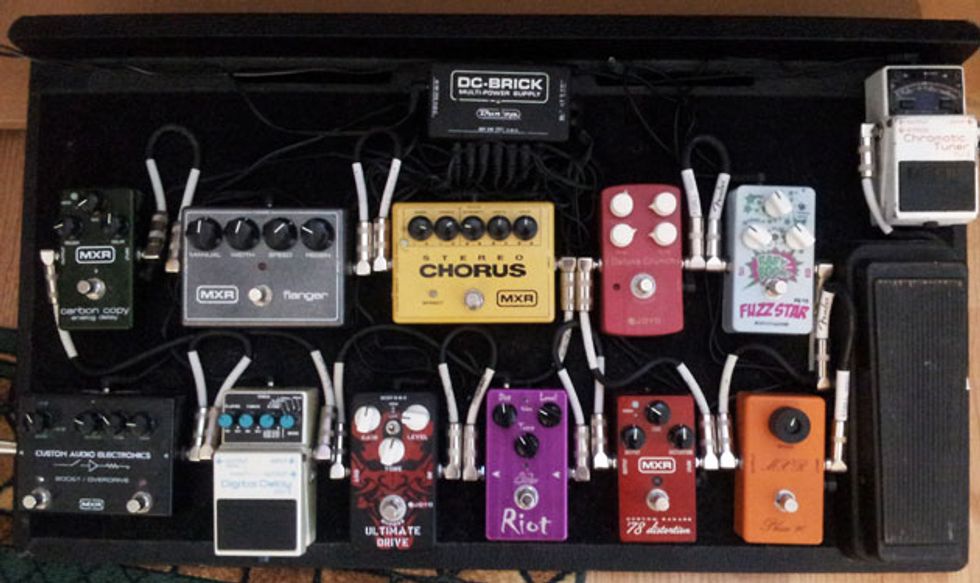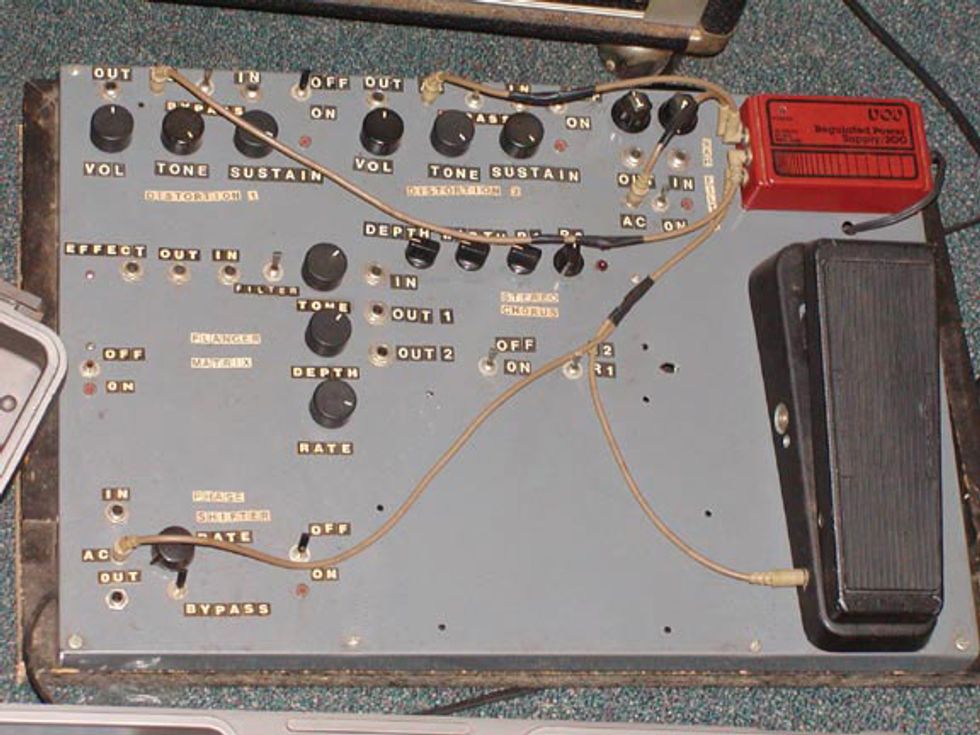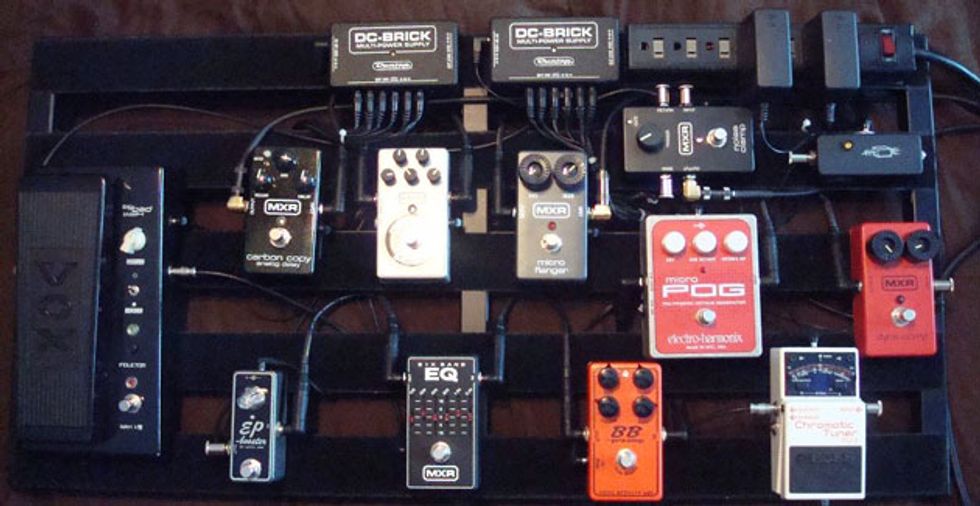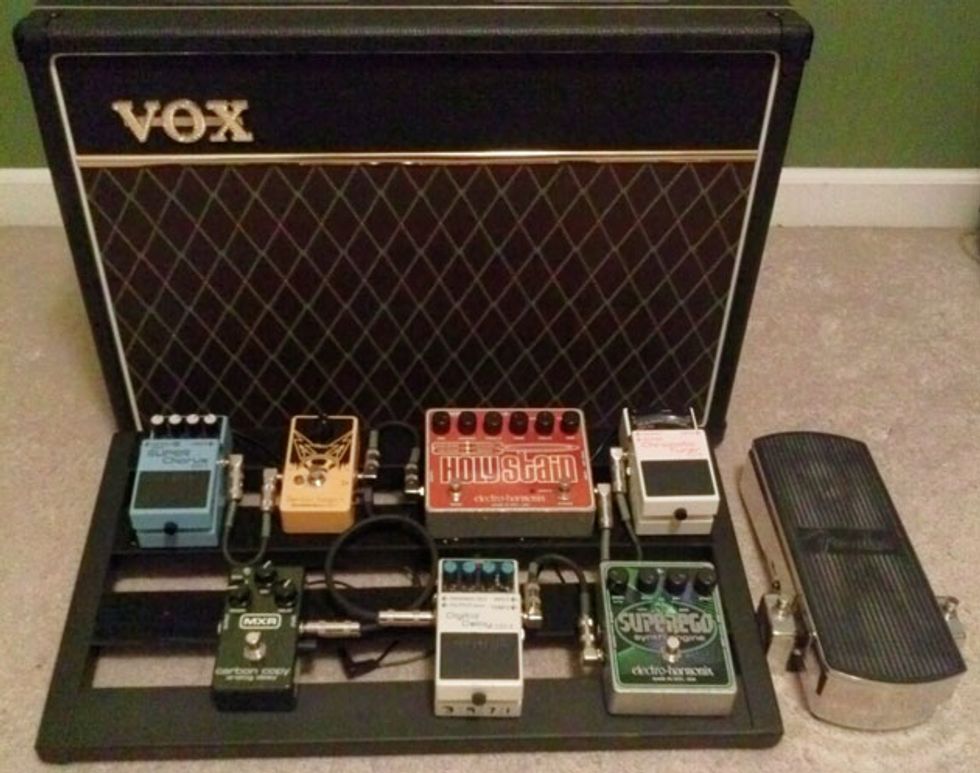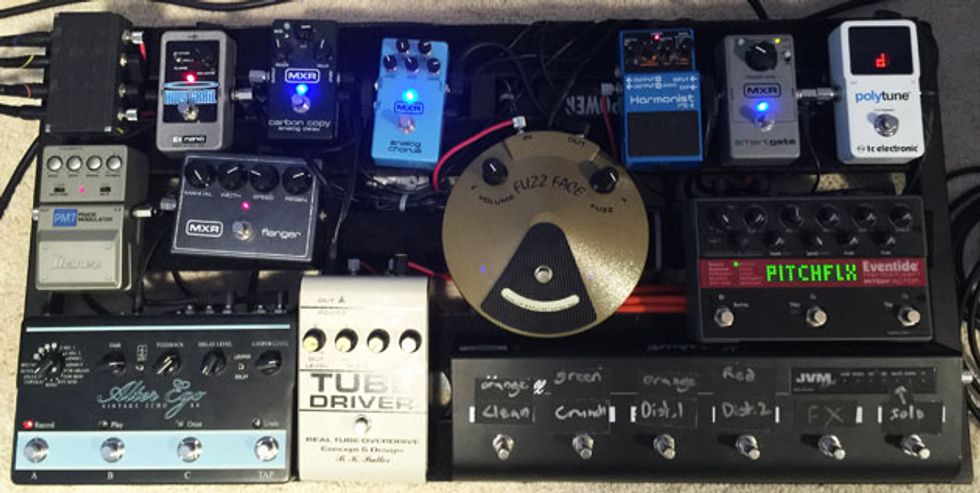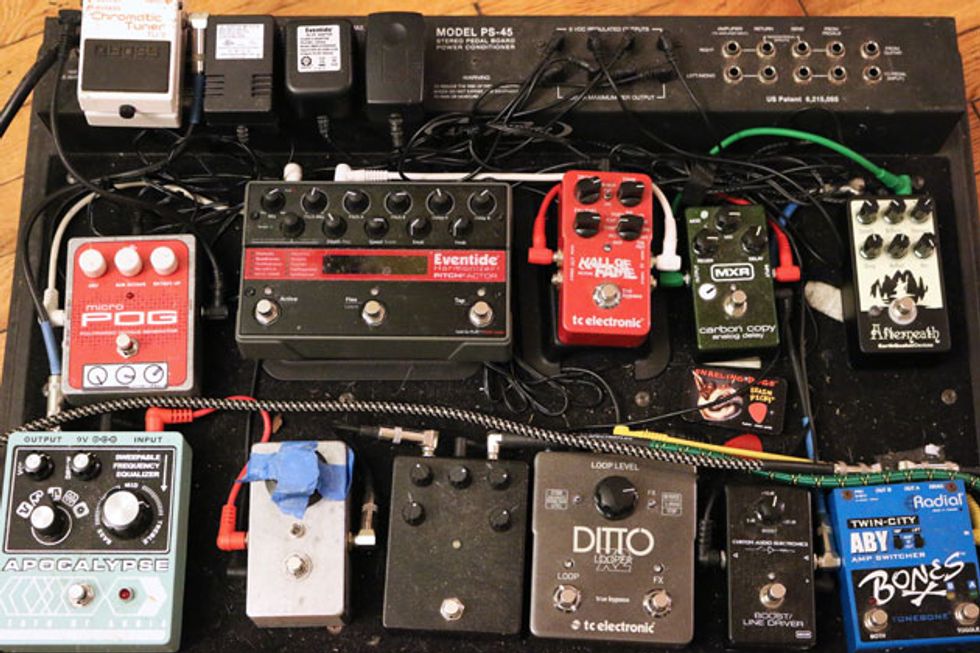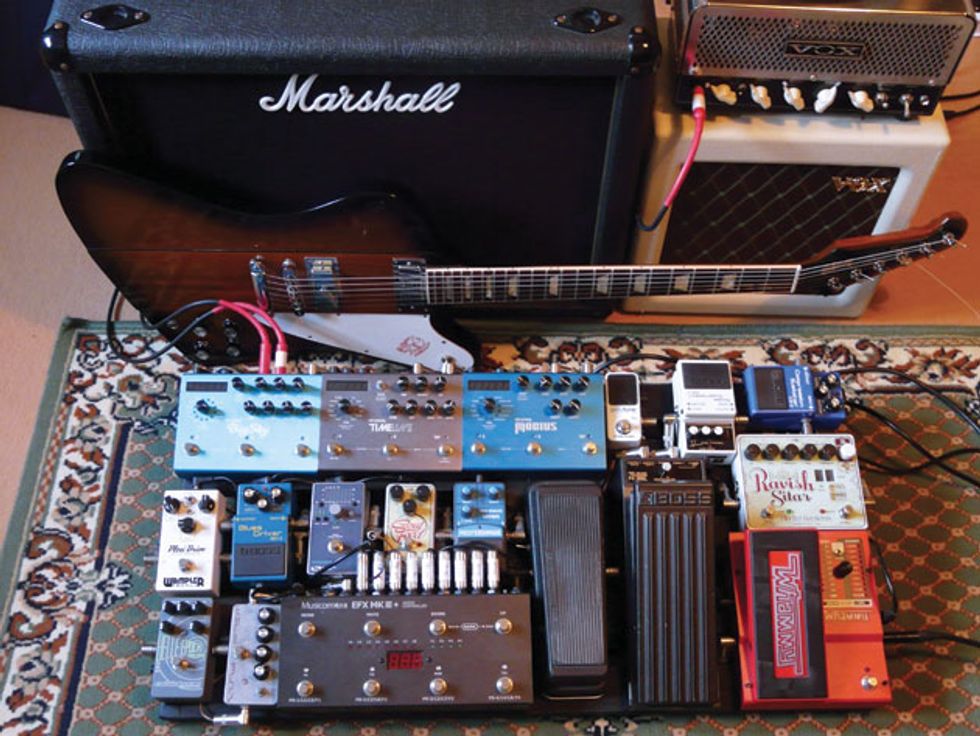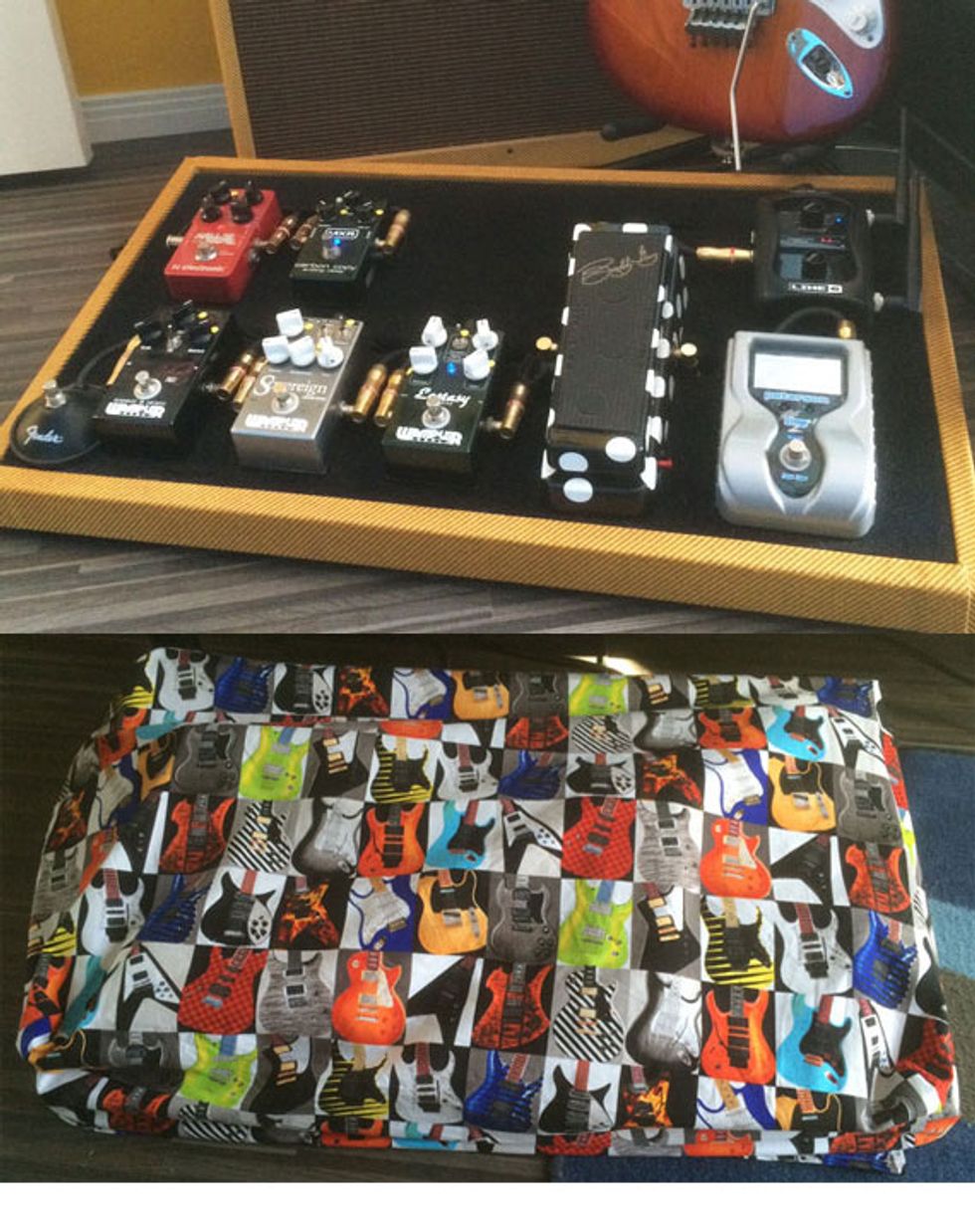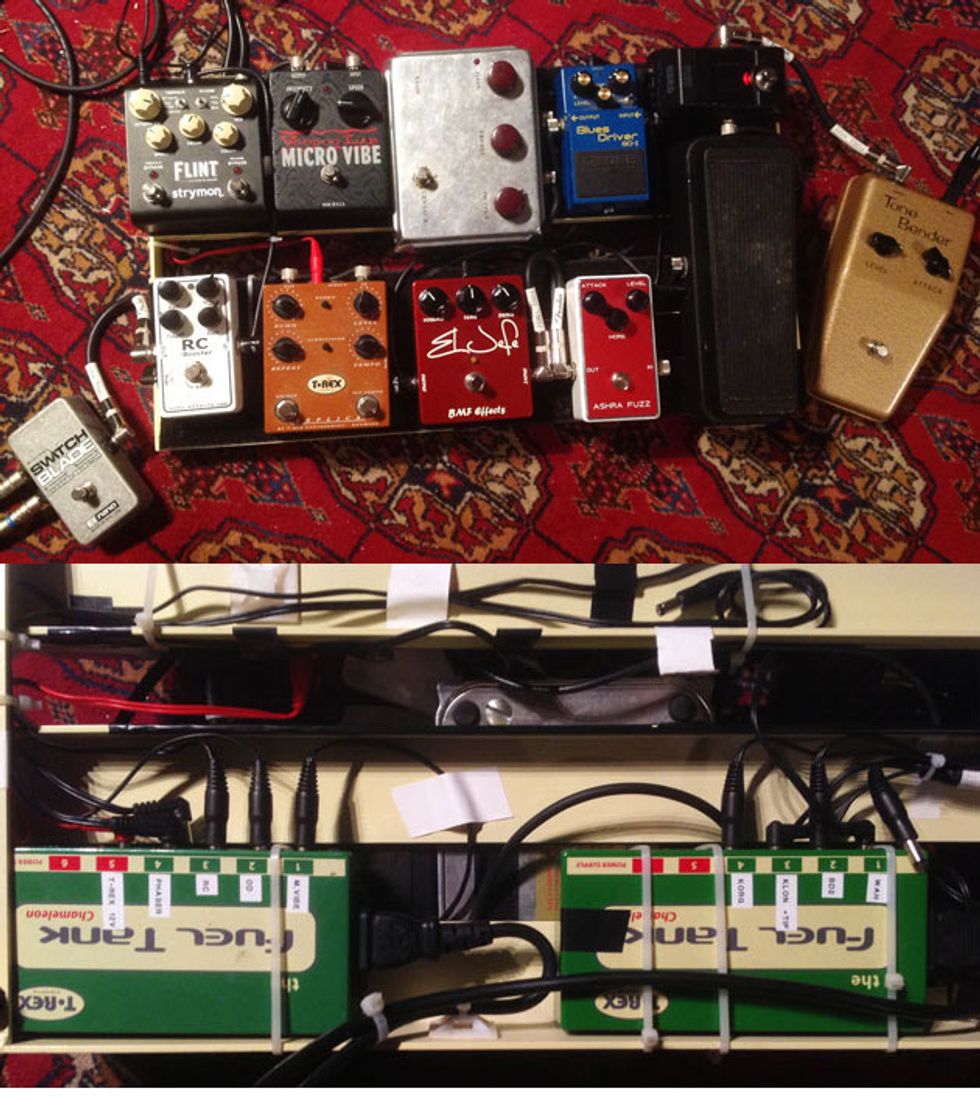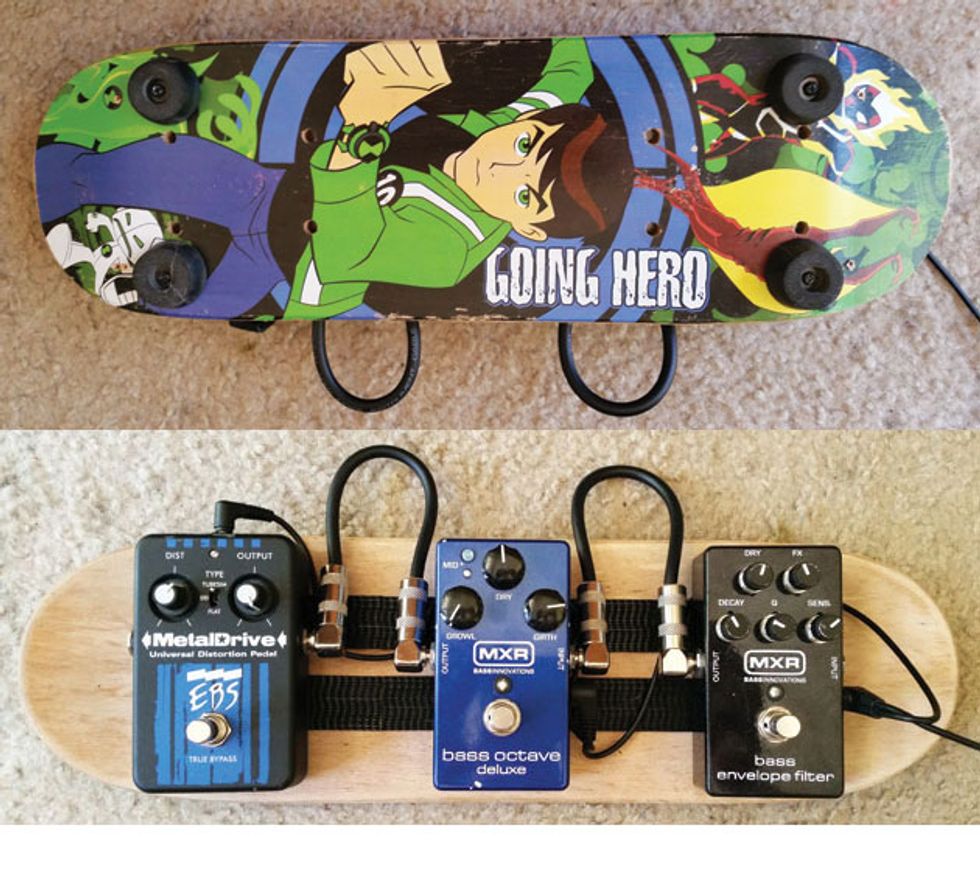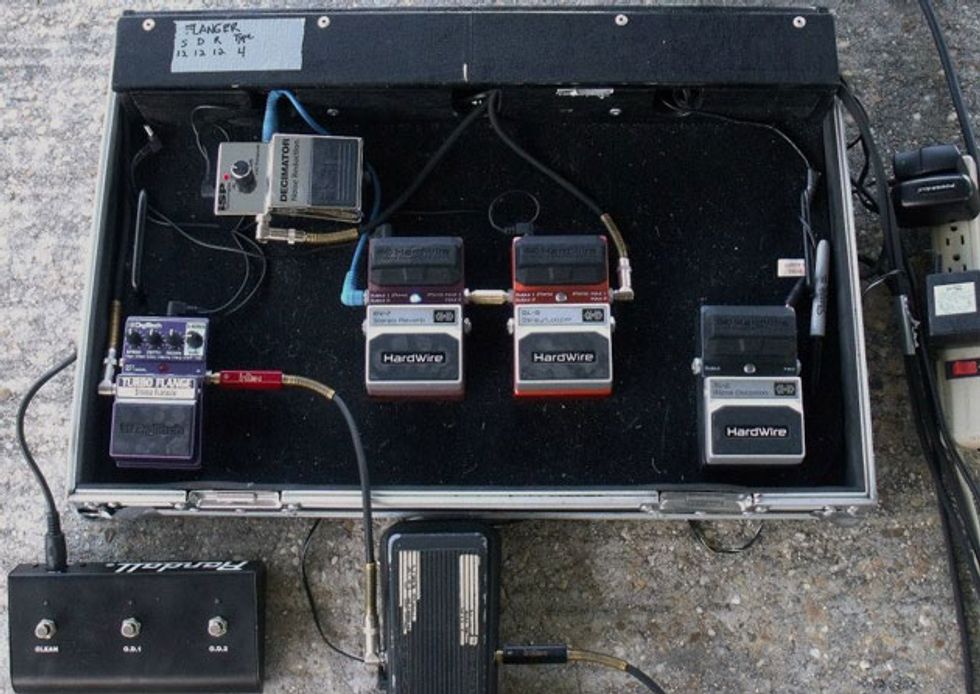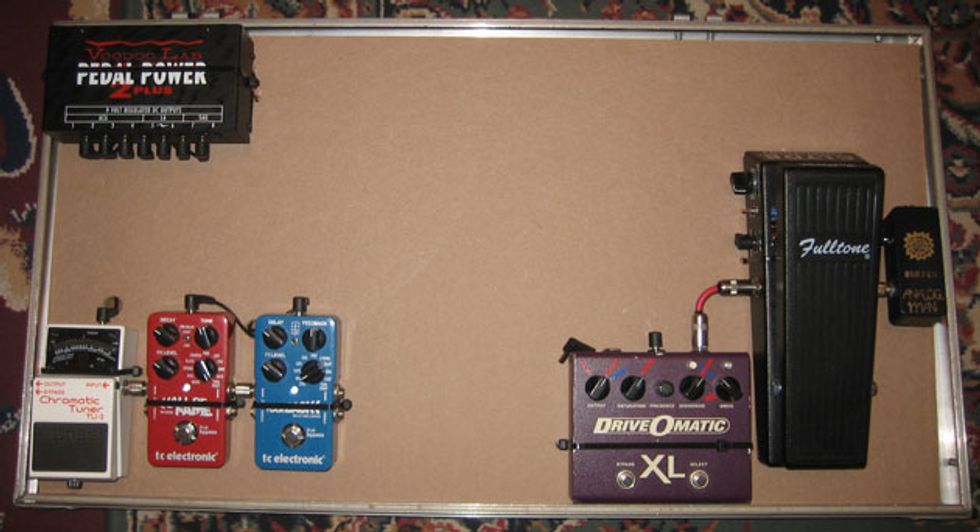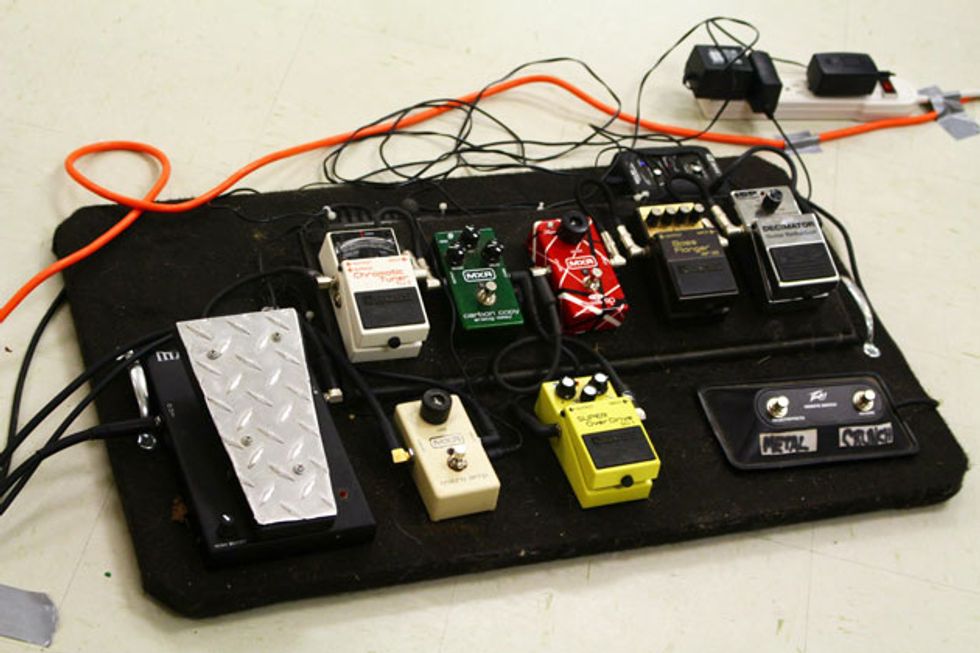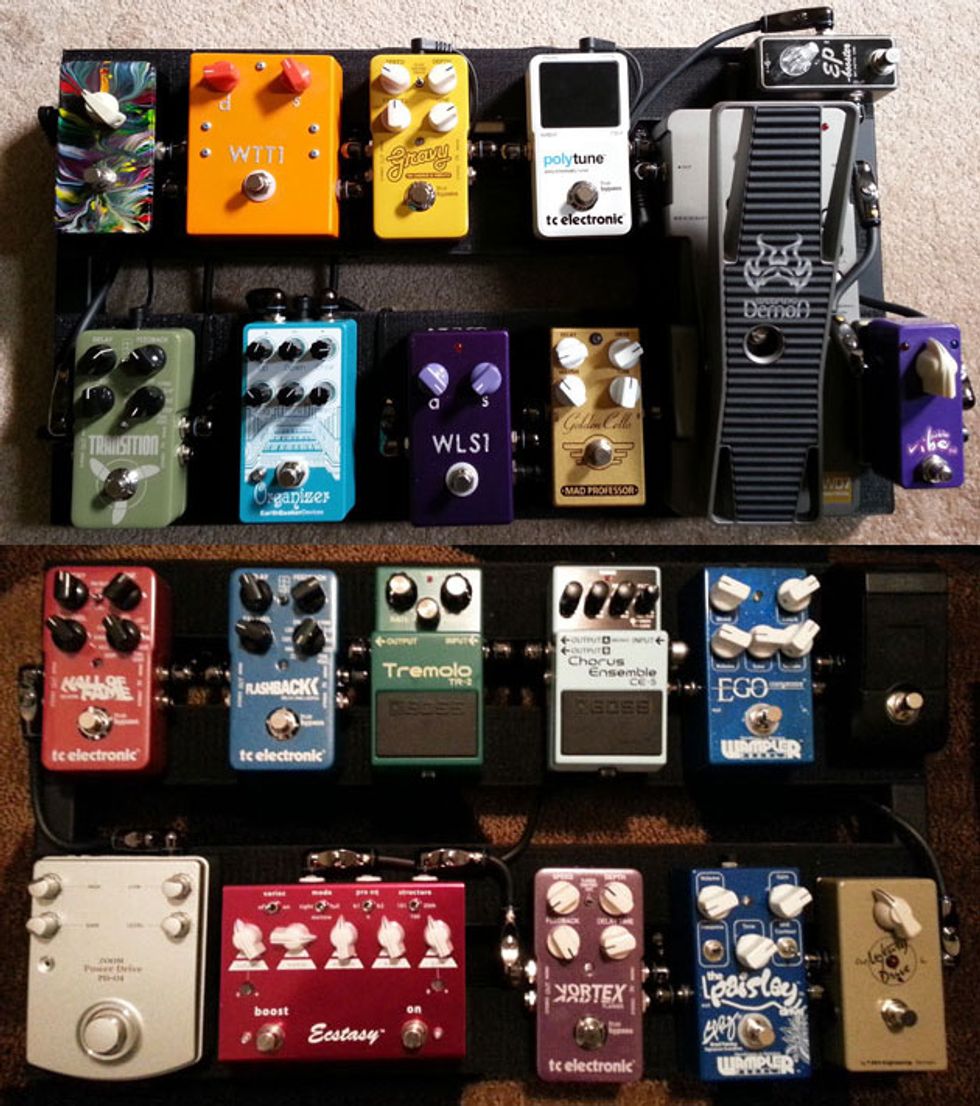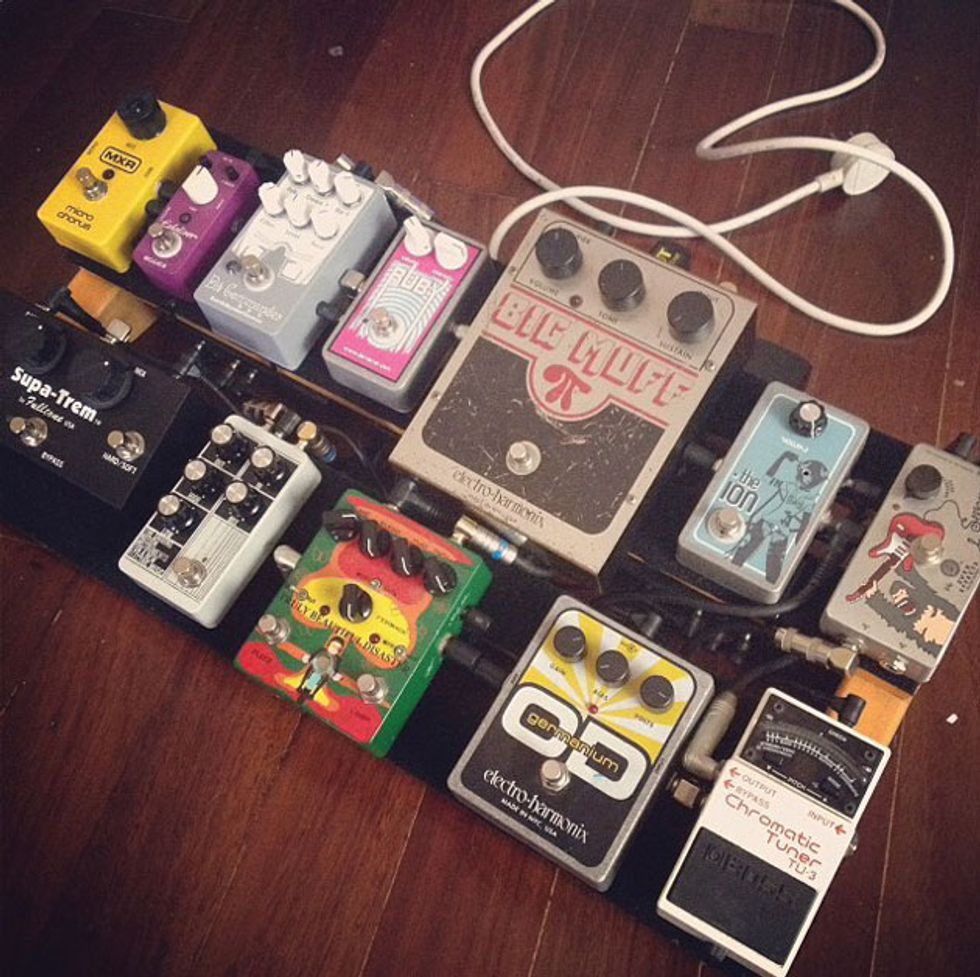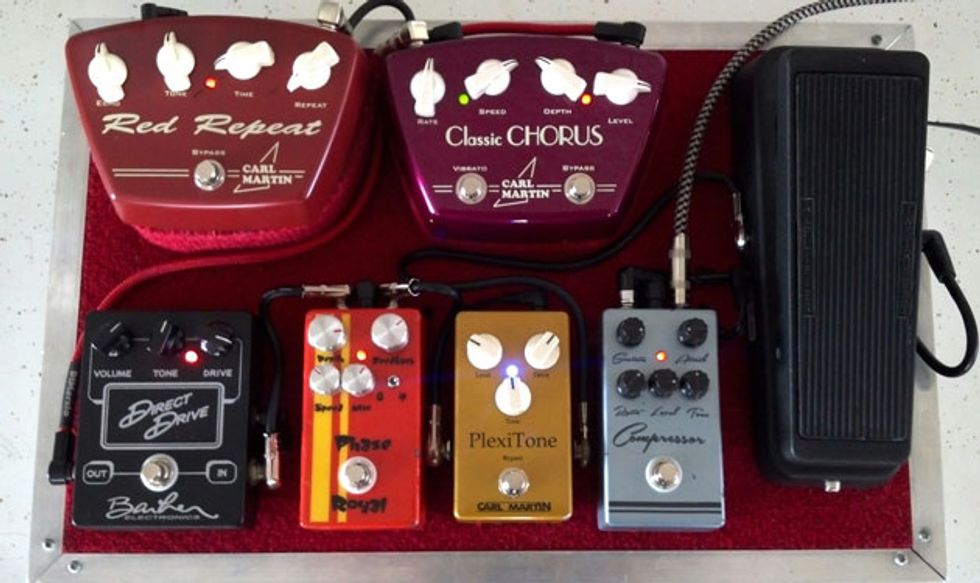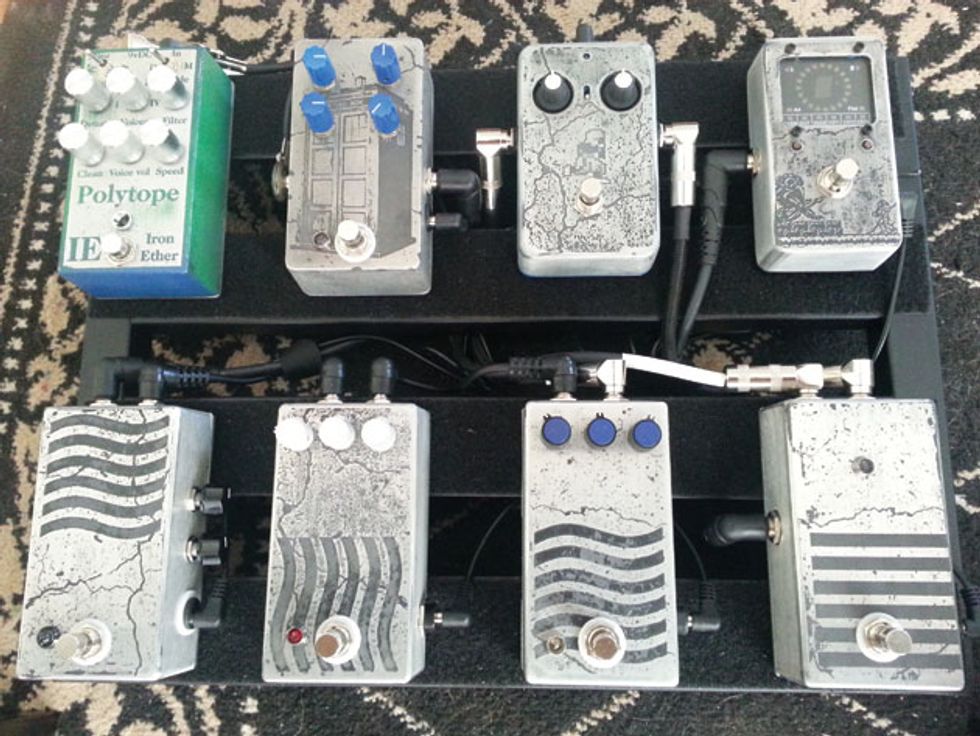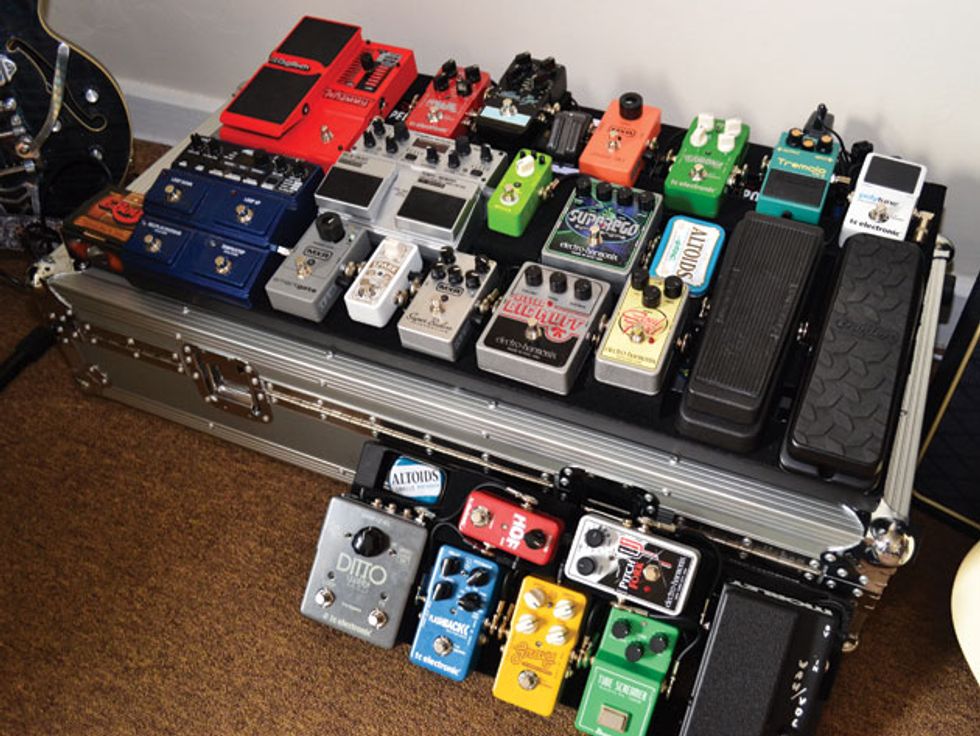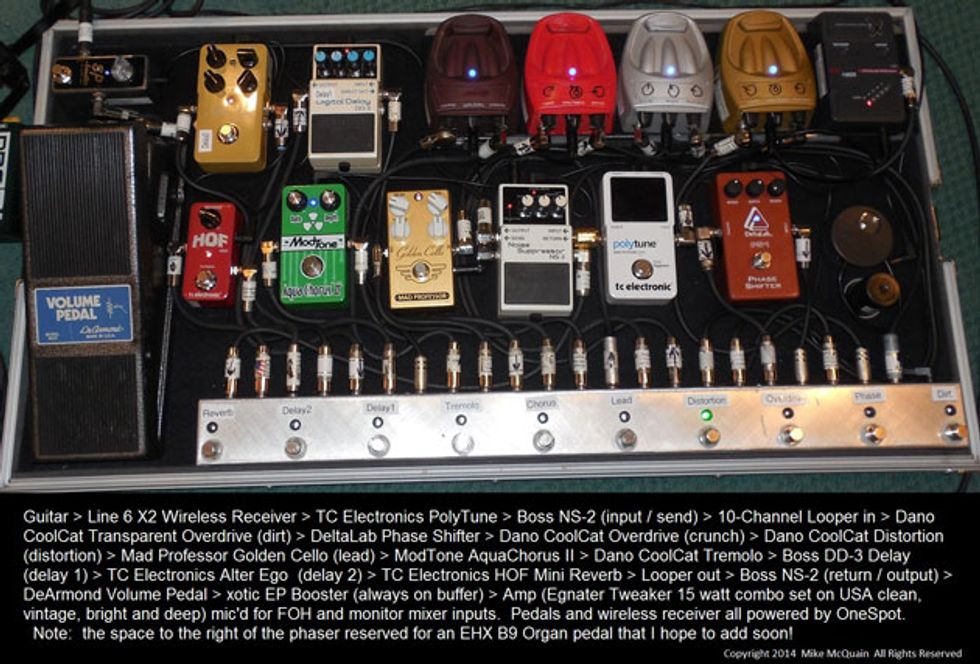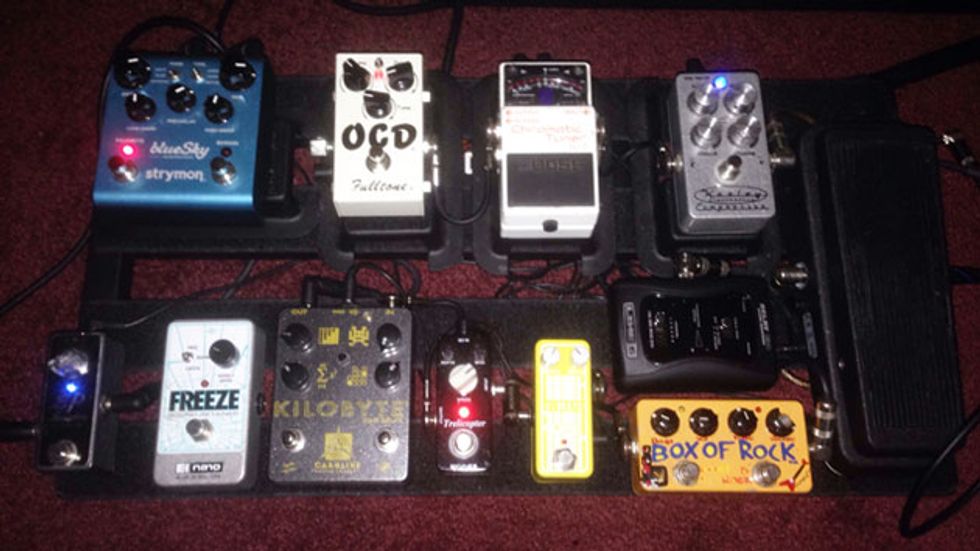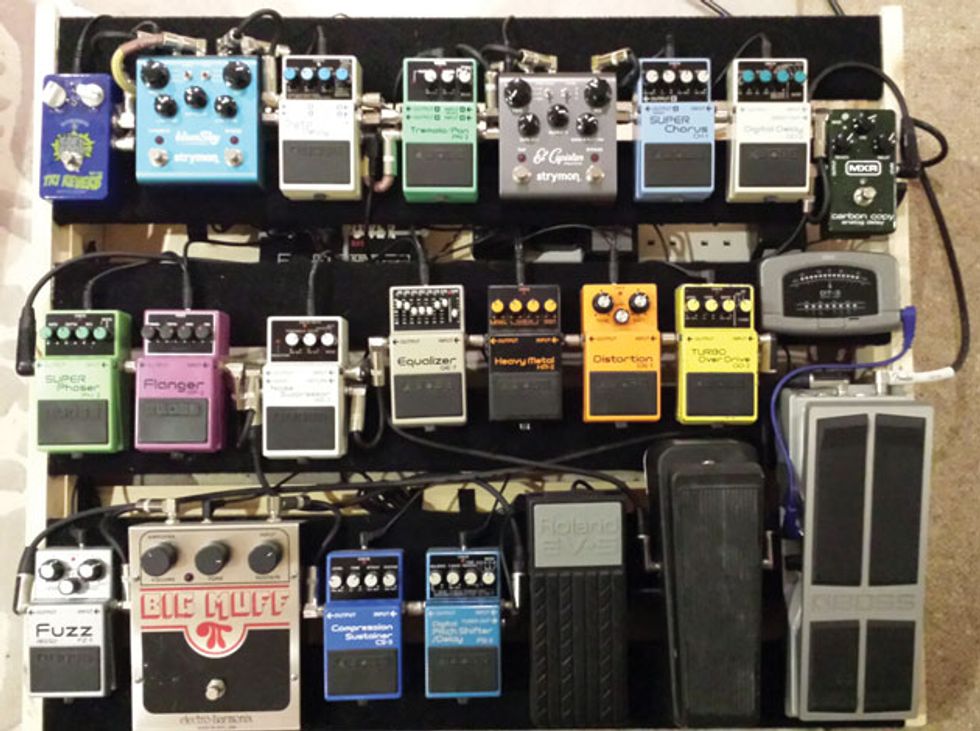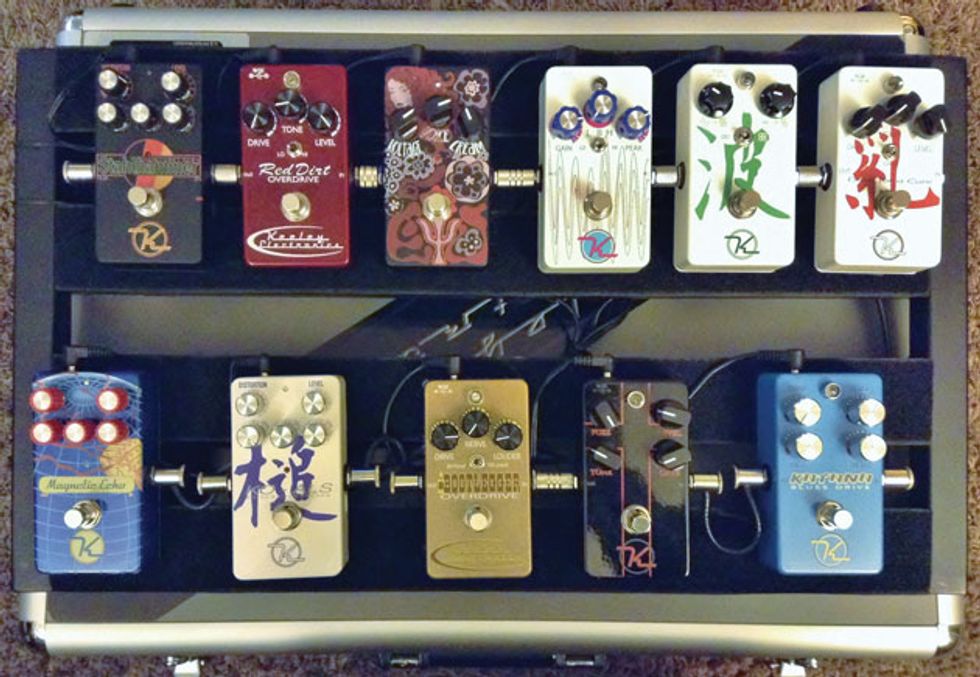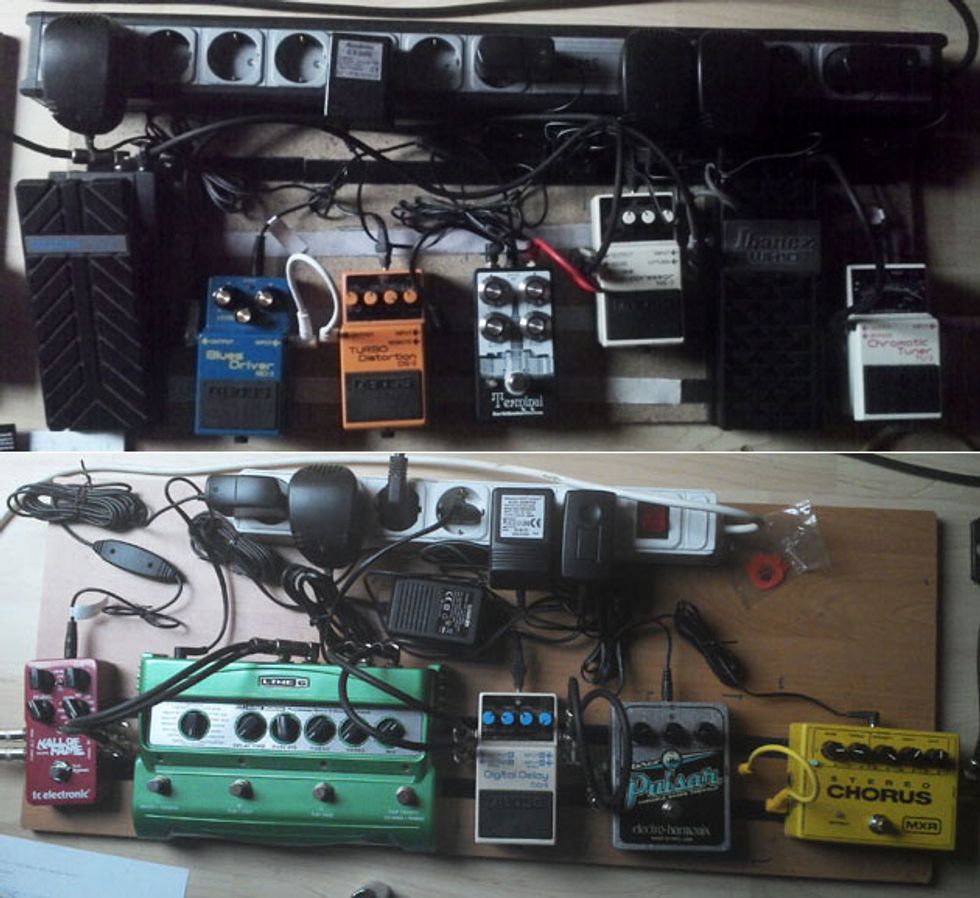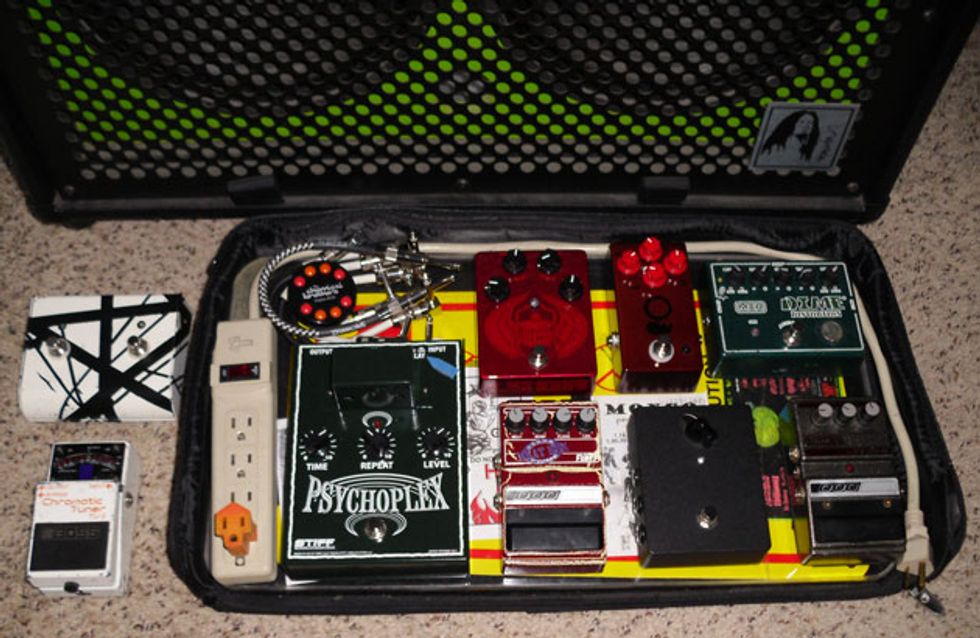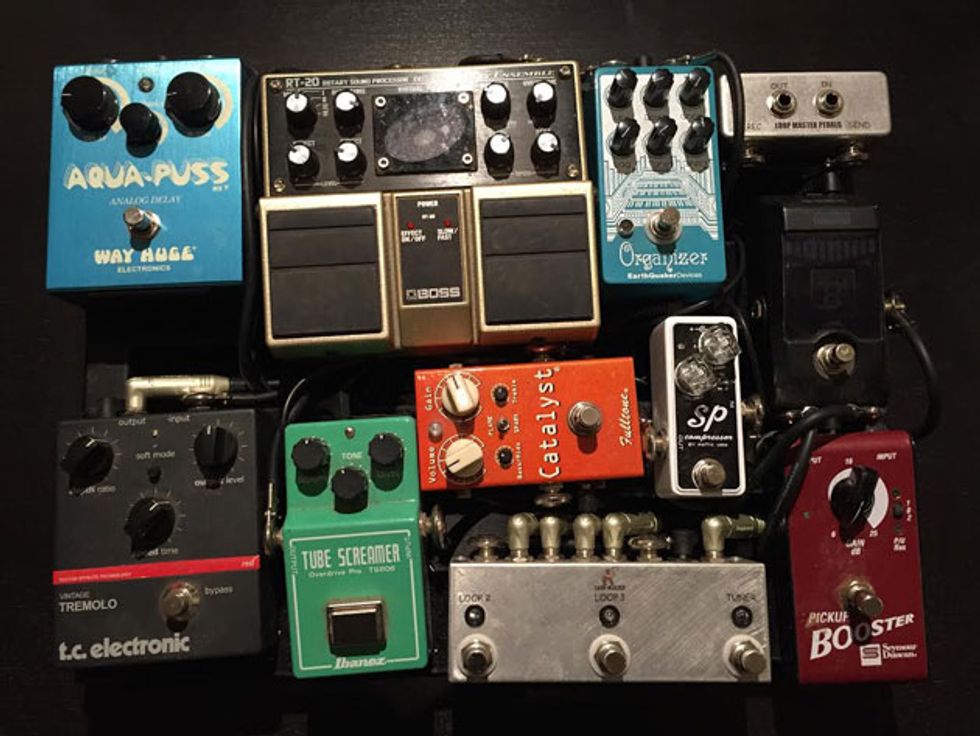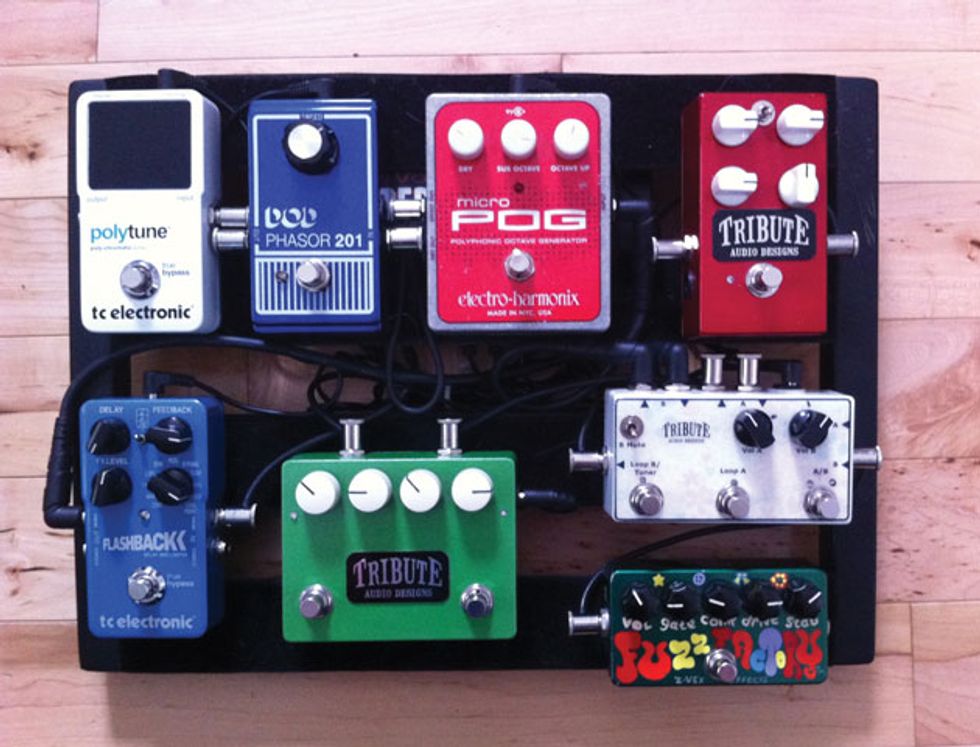 Ready for some self-inflicted pedal envy? Just check out the extraordinary setups from some of our fellow players. These recent submissions include a crafty "skateboard," a fuzz "smorgasboard," and submissions from a few players who may have gone "overboard." (Puns intended.)
Pedal lust has no end—these pedalboard pics keep rolling in, and there are plenty more where these came from. Check out other reader boards at premierguitar.com.