GALLERY: Reader Pedalboards 2015, Part 1
Guitarists from around the globe give us tours of their stomping grounds.
Roger Bartlett-Brown: Too Much?
What's on the big-ass board Roger uses with his band, Juno? [Deep breath.] Here goes: Boss FV-500L volume pedal, Dunlop Cry Baby Wah, Roland EV-5 controller (for the Boss DD-7 downstream), Boss PS-2 Pitch Shifter, Boss CS-3 Compression/Sustainer, Electro-Harmonix Big Muff Pi, Boss FZ-5 Fuzz, Boss OD-2 Turbo Overdrive, Boss DS-1 Distortion, Boss HM-2 Heavy Metal, Boss GE-7 Equalizer, Boss NS-2 Noise Suppressor, Boss BF-2 Flanger, Boss PH-2 Super Phaser, MXR Carbon Copy analog delay, Boss DD-3 Digital Delay, Boss CH-1 Super Chorus, Strymon El Capistan tape delay, Boss PN-2 Tremolo/Pan, Boss DD-7 Digital Delay, Strymon blueSky Reverberator, and a . "Excessive," admits Roger, "but I love it!"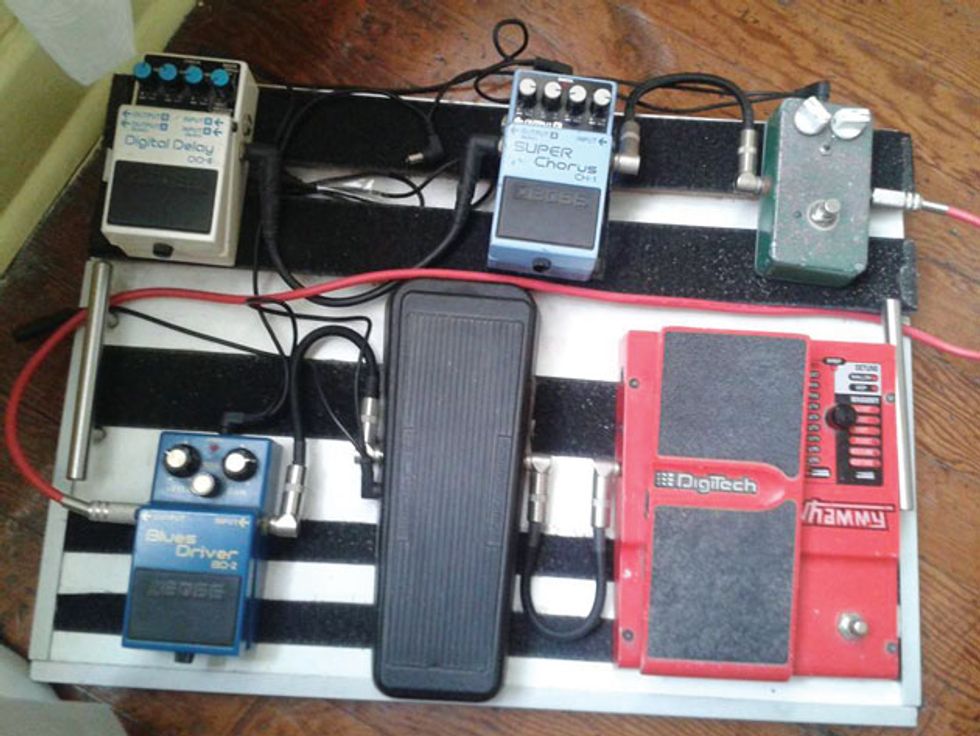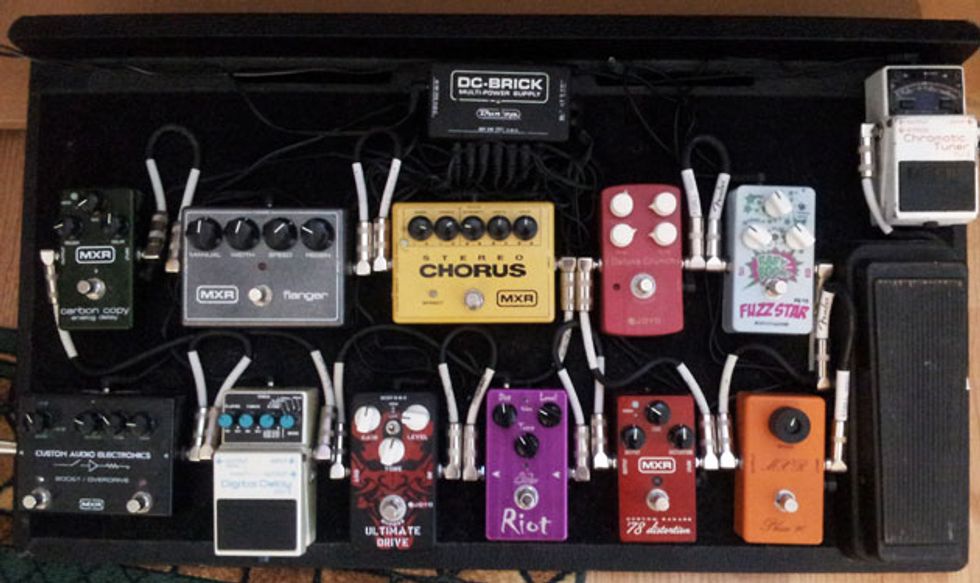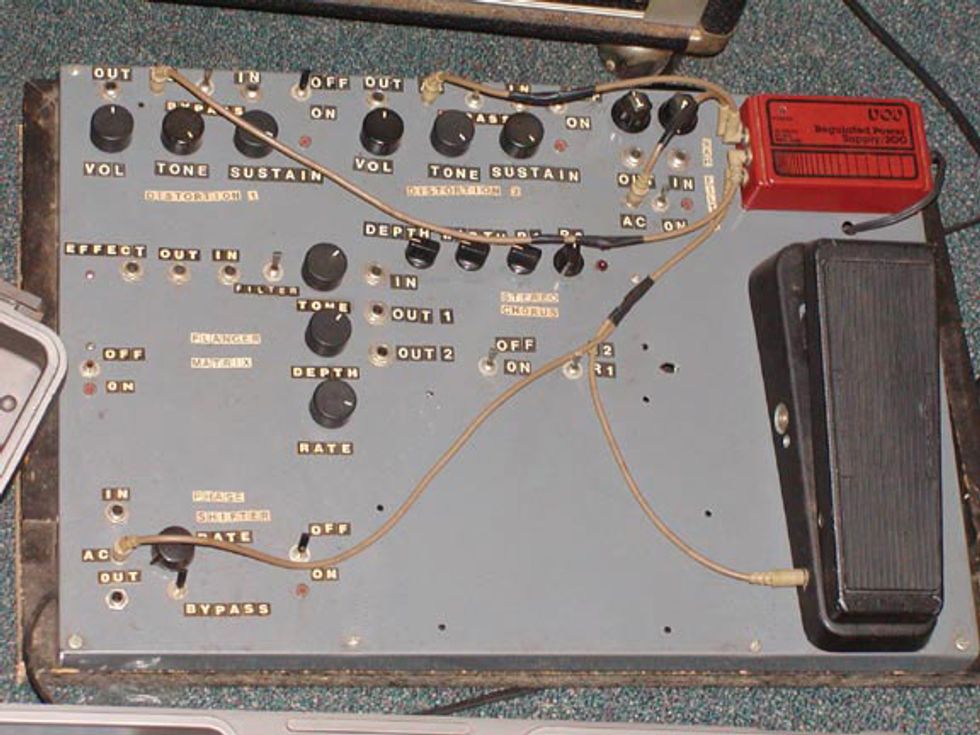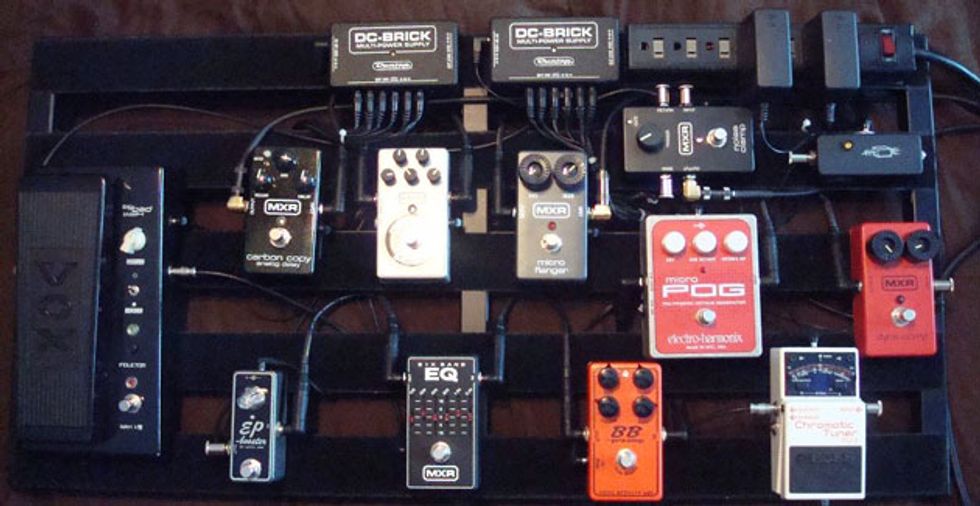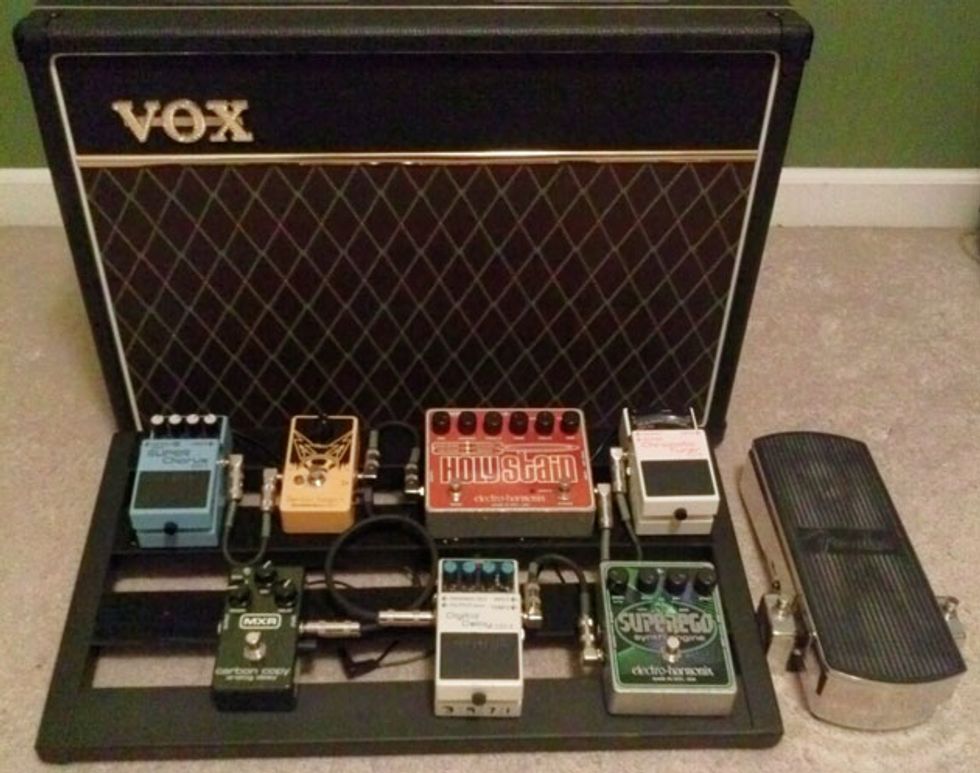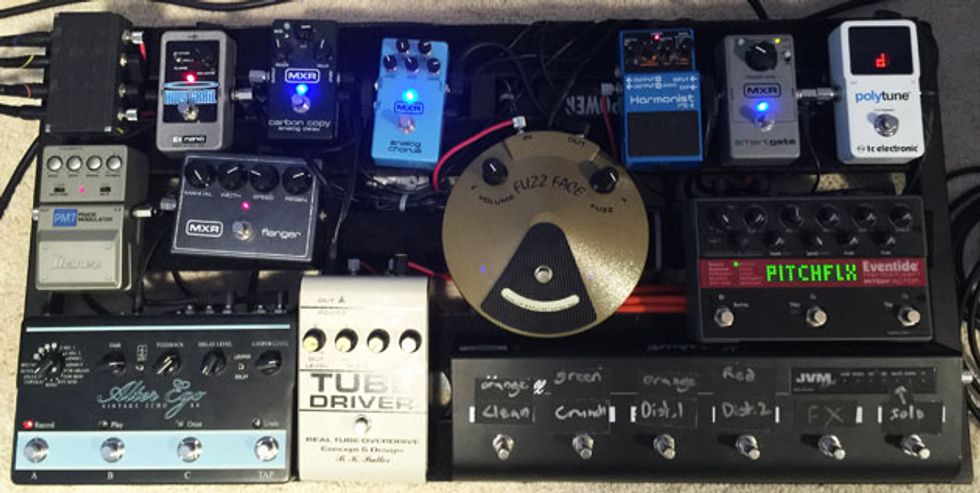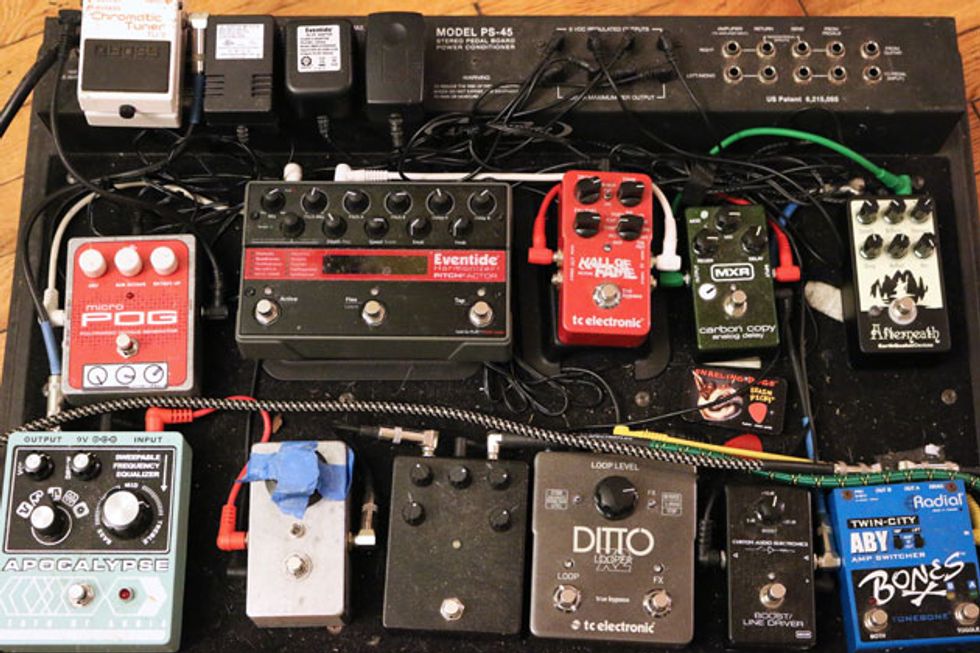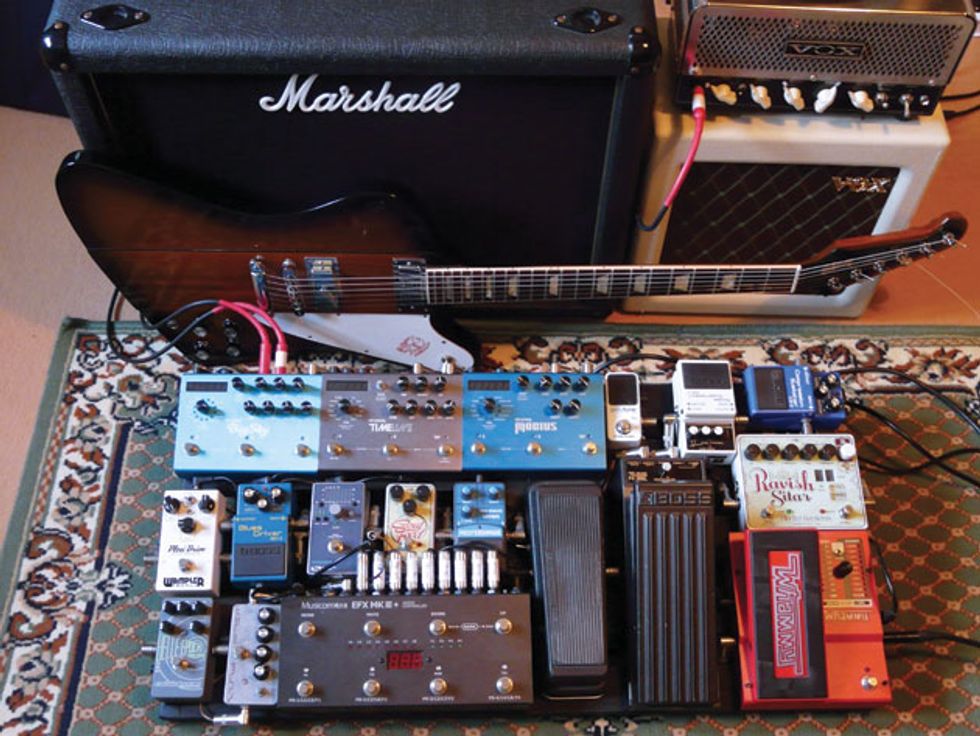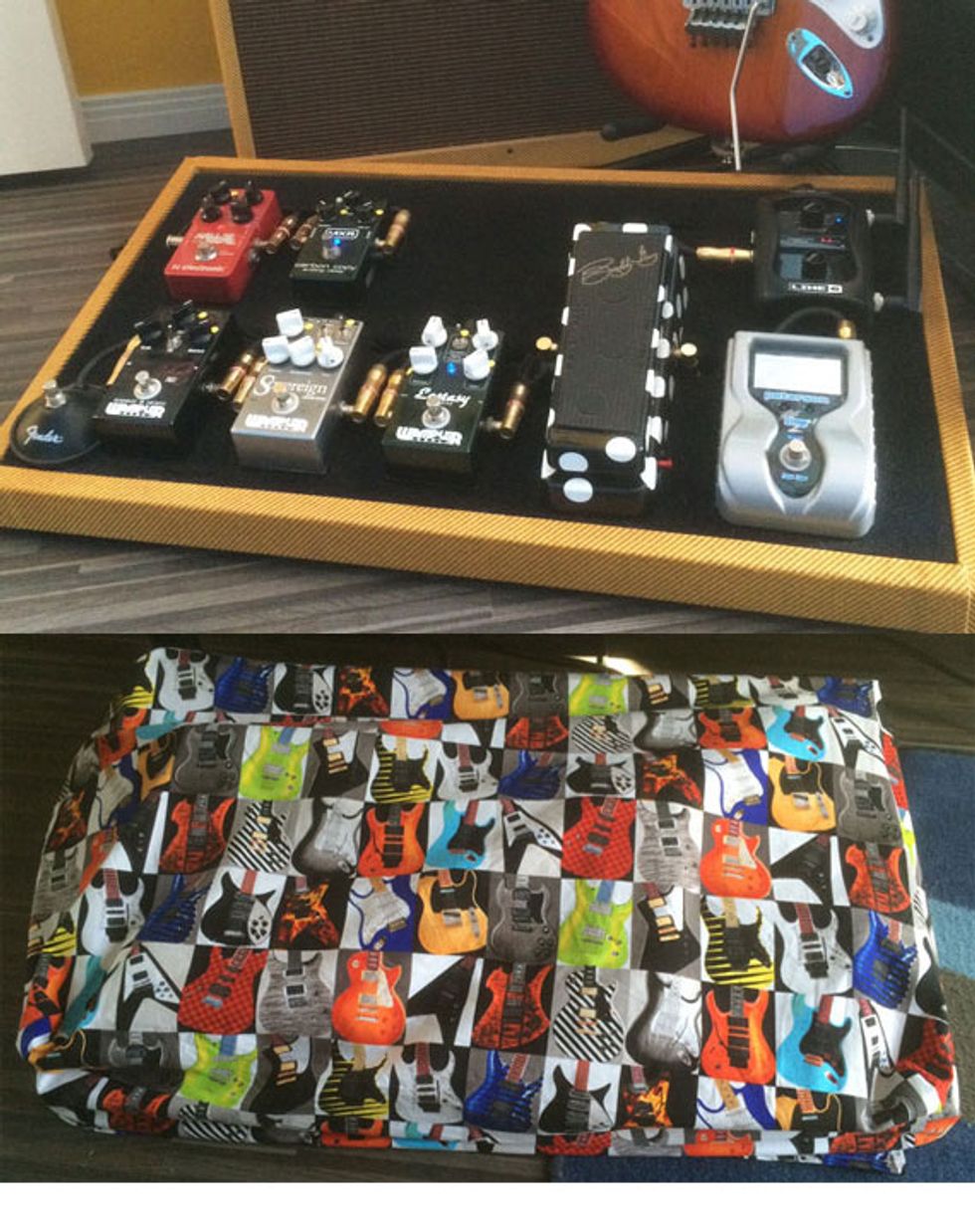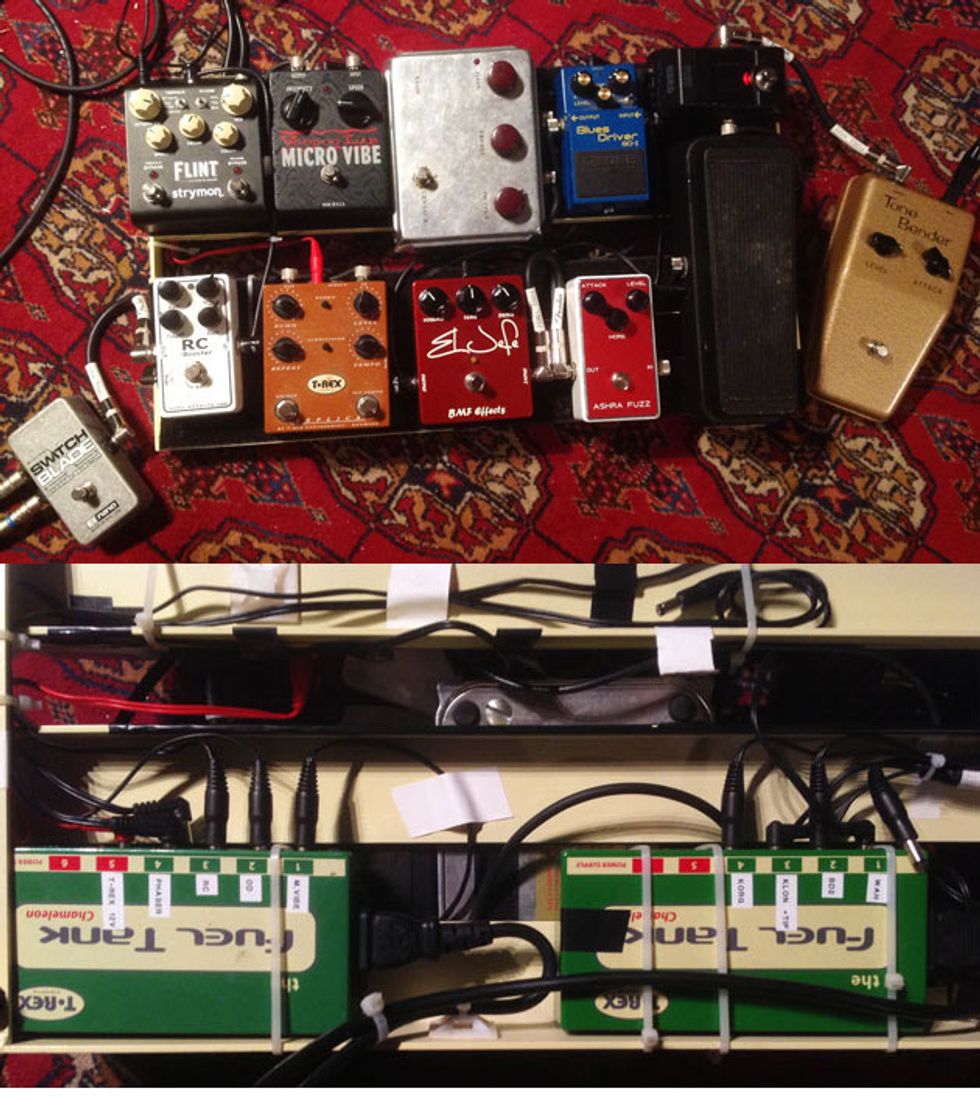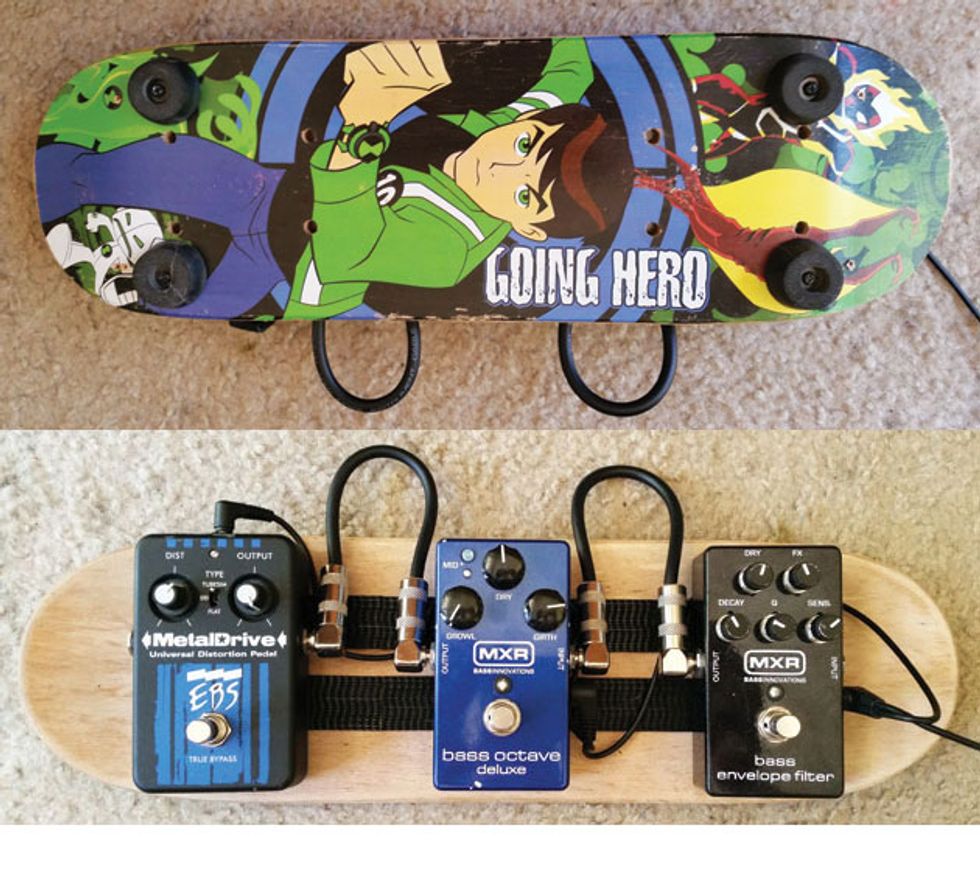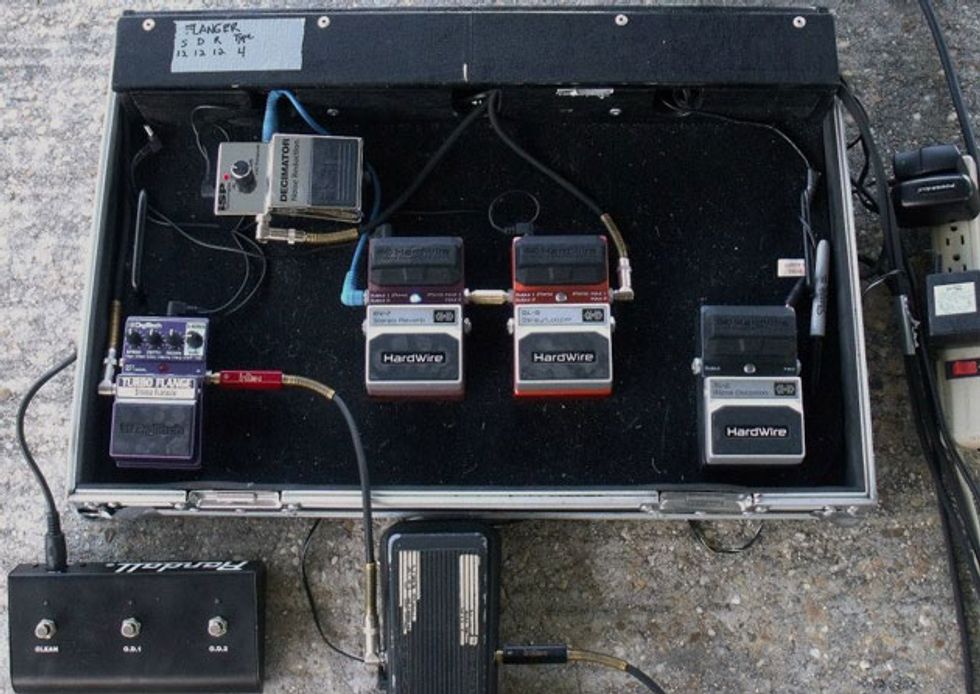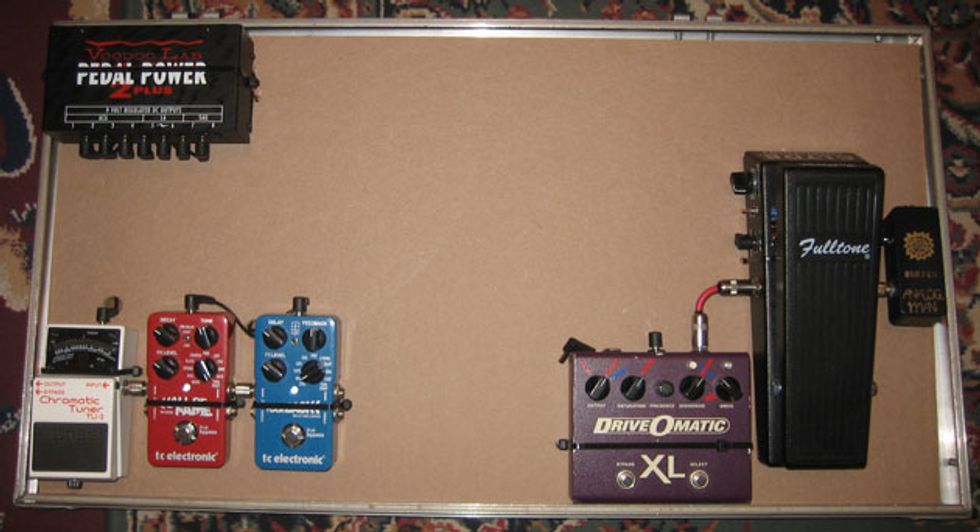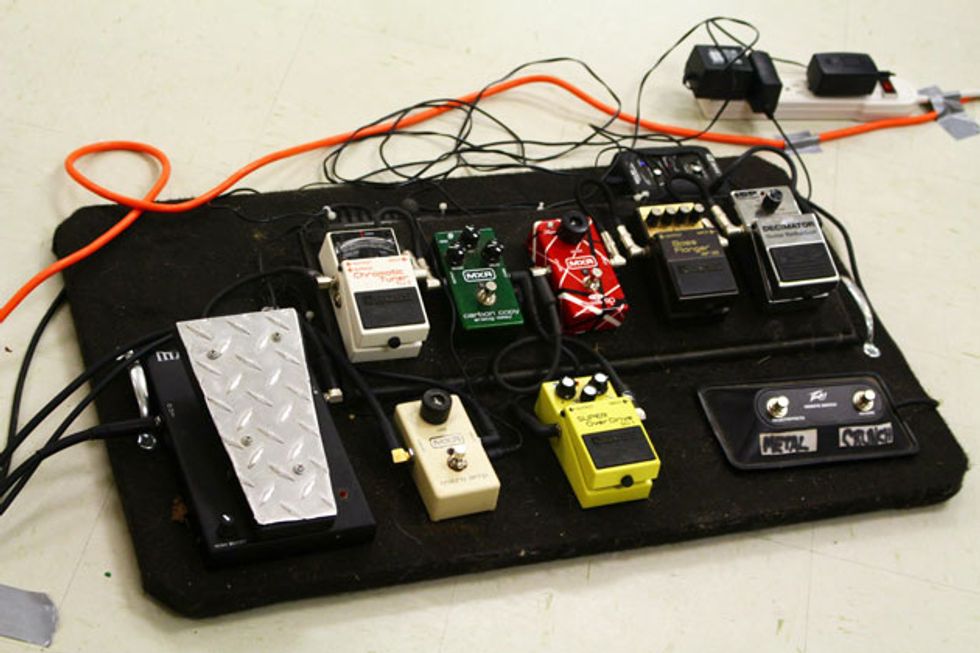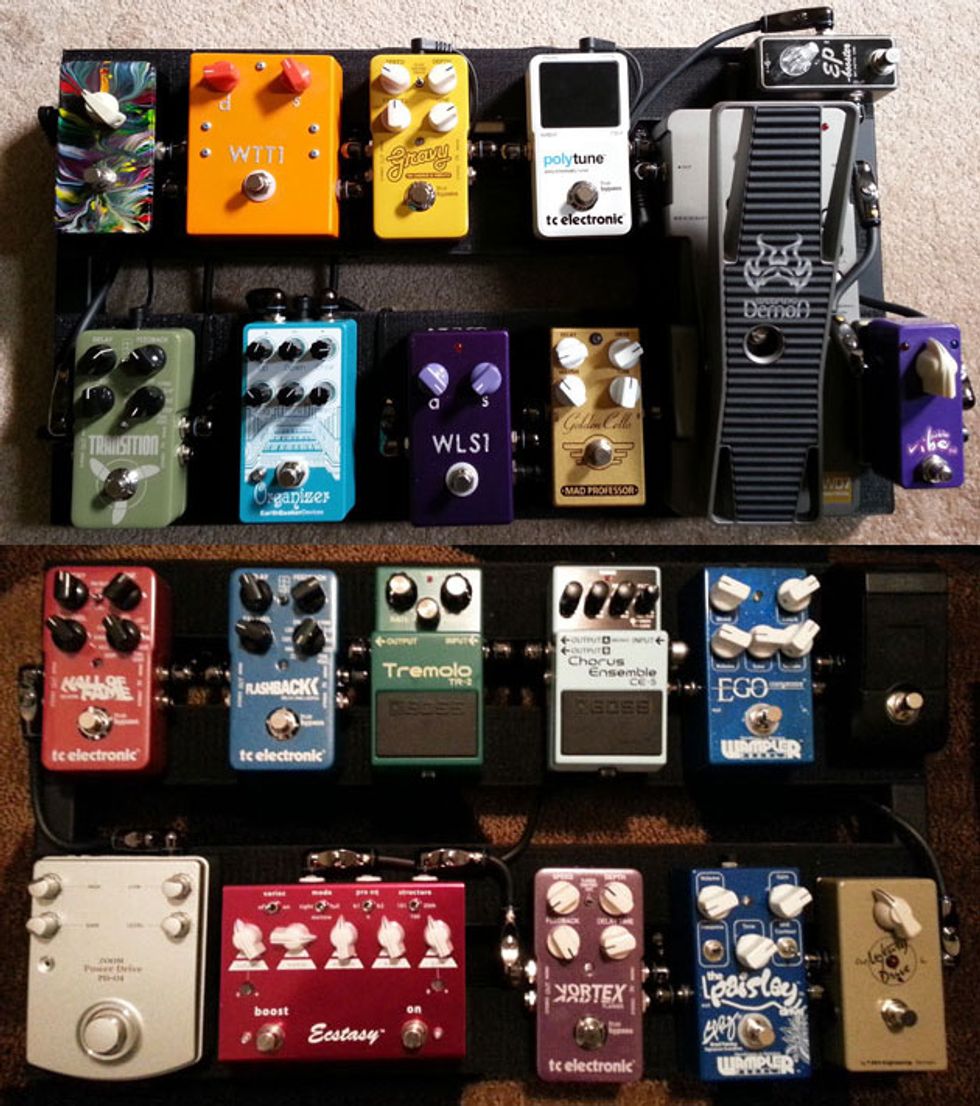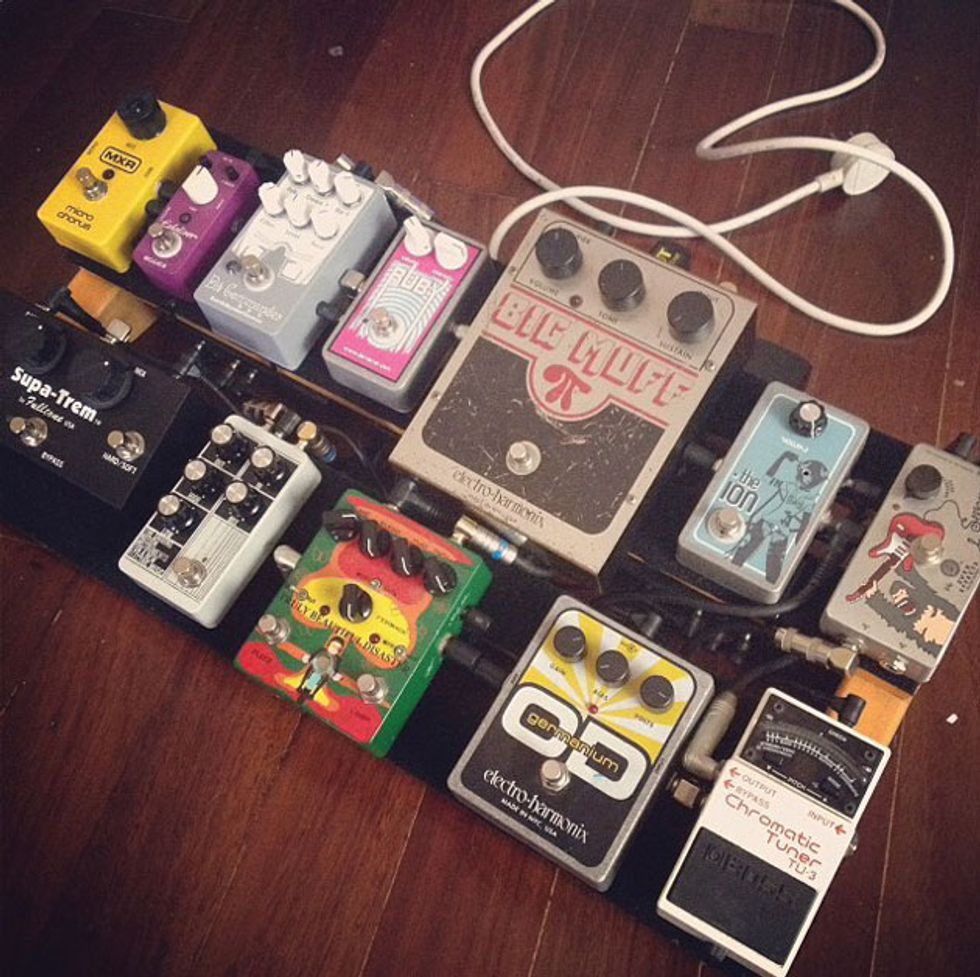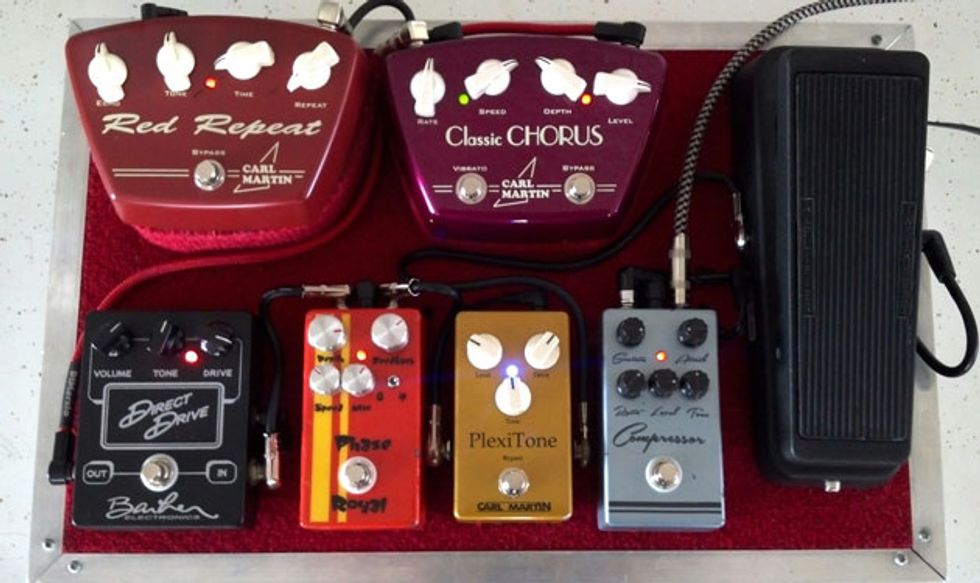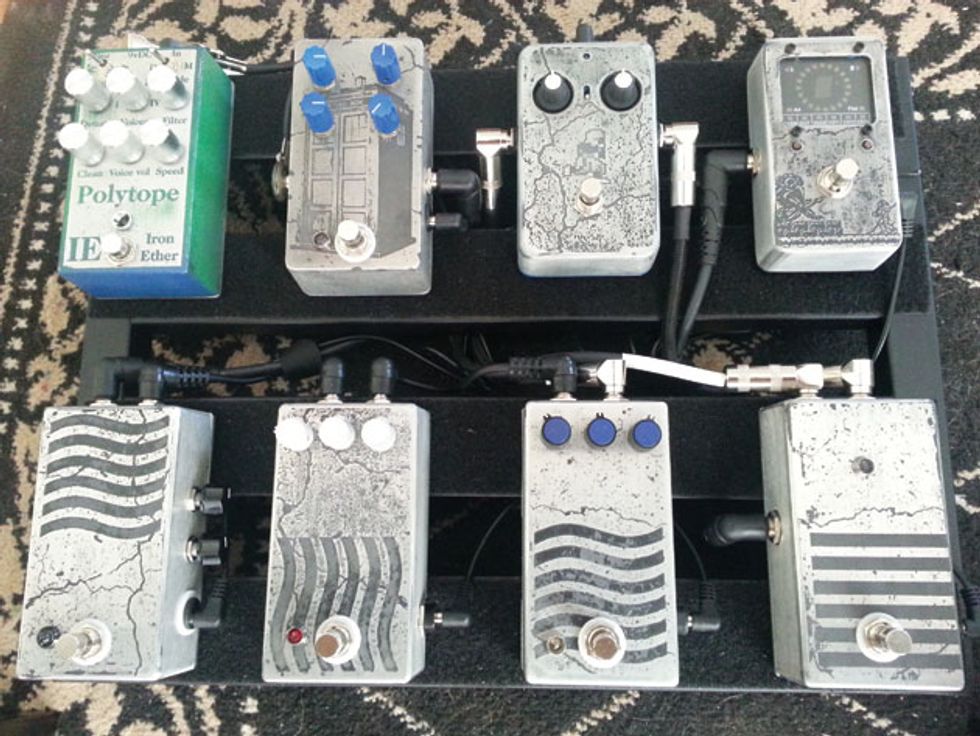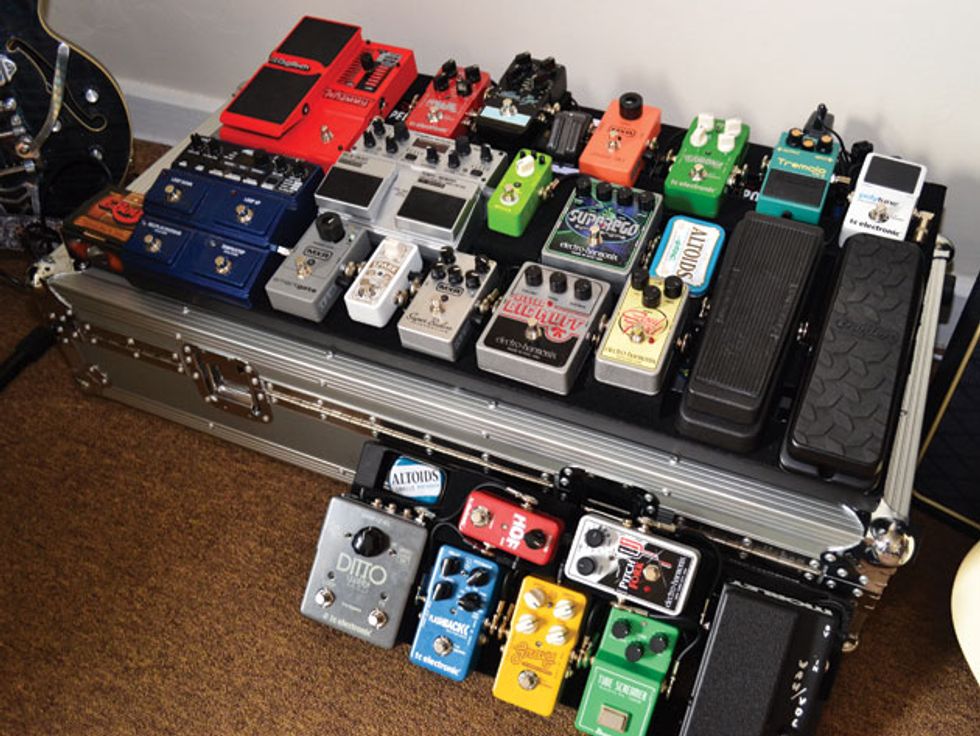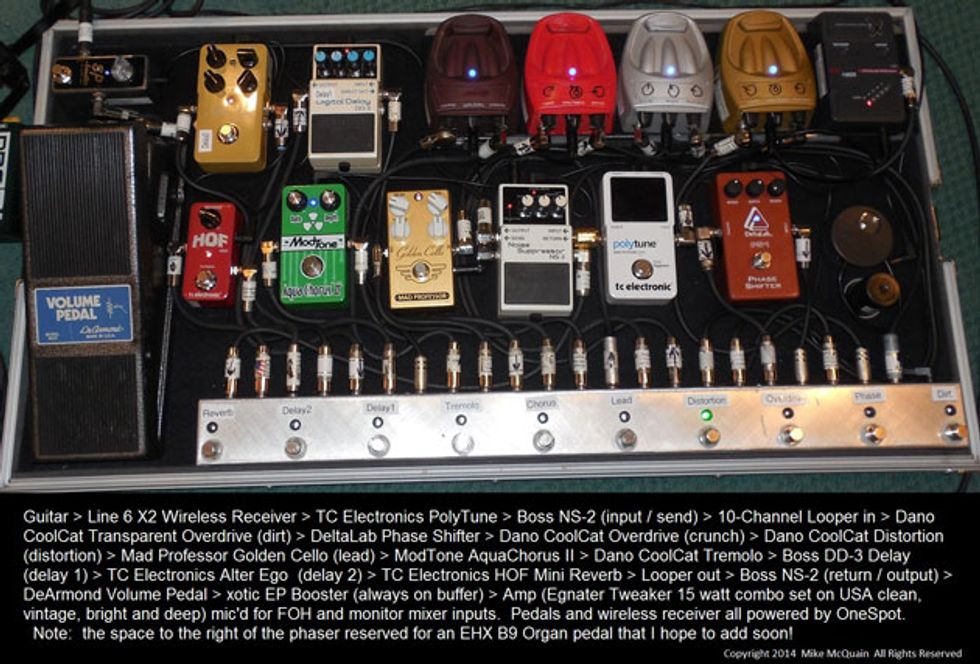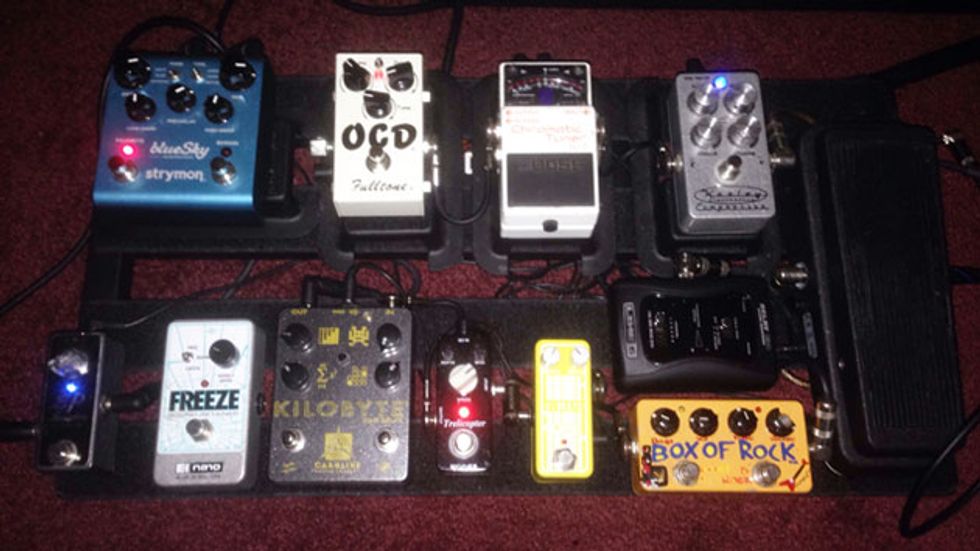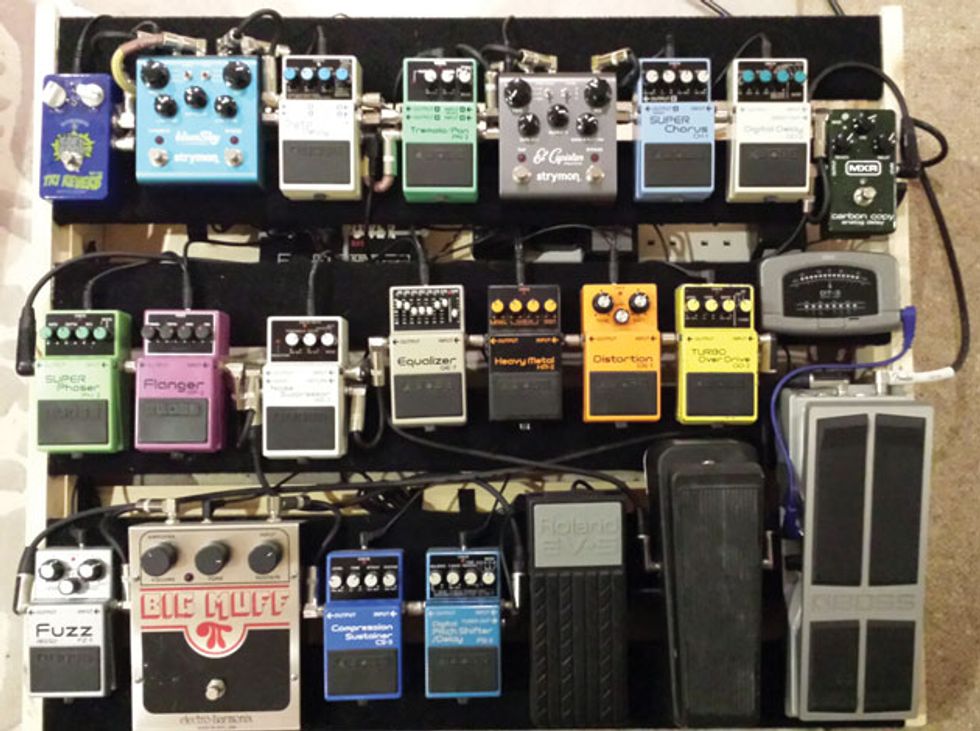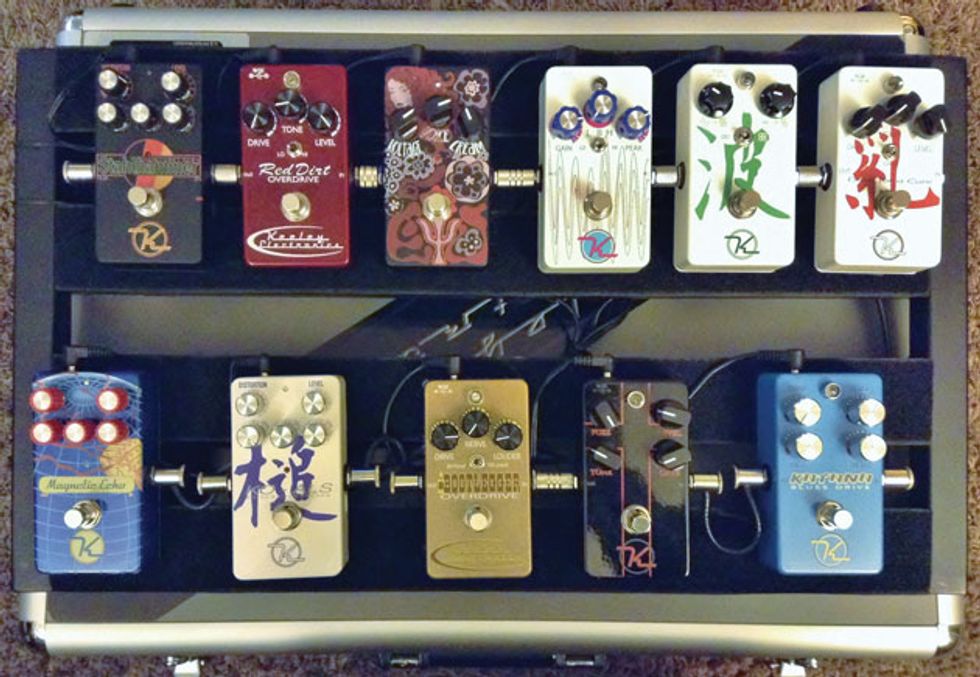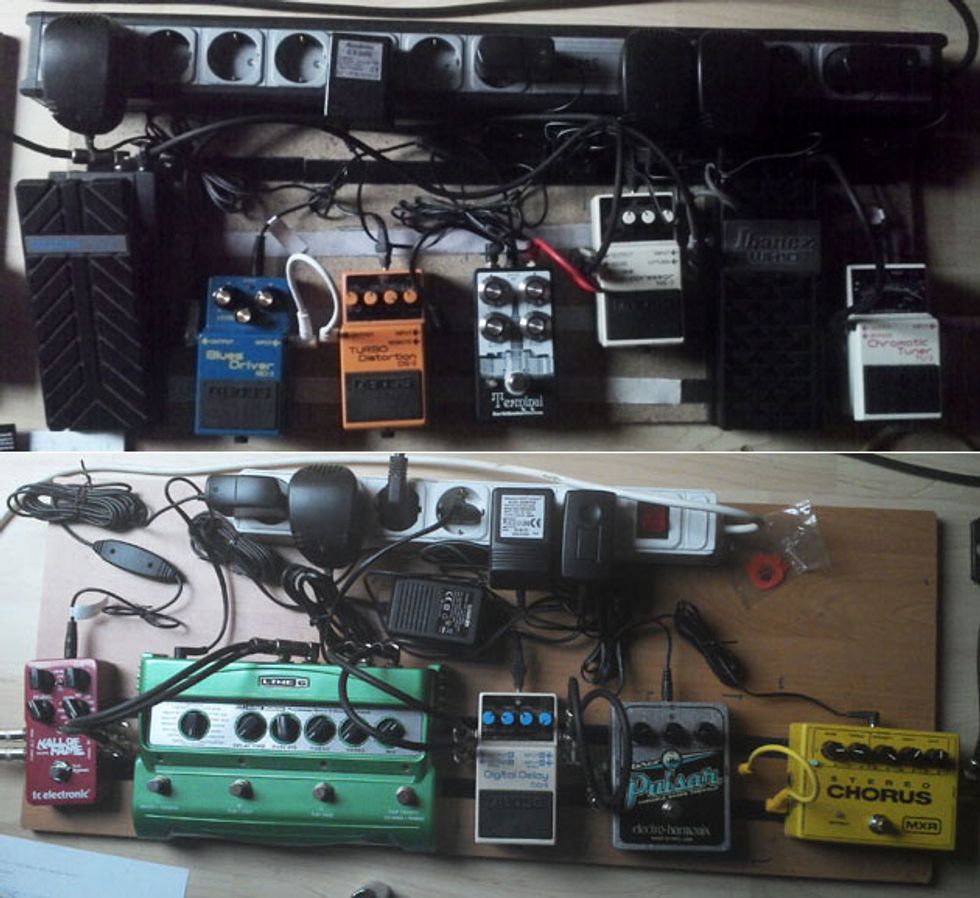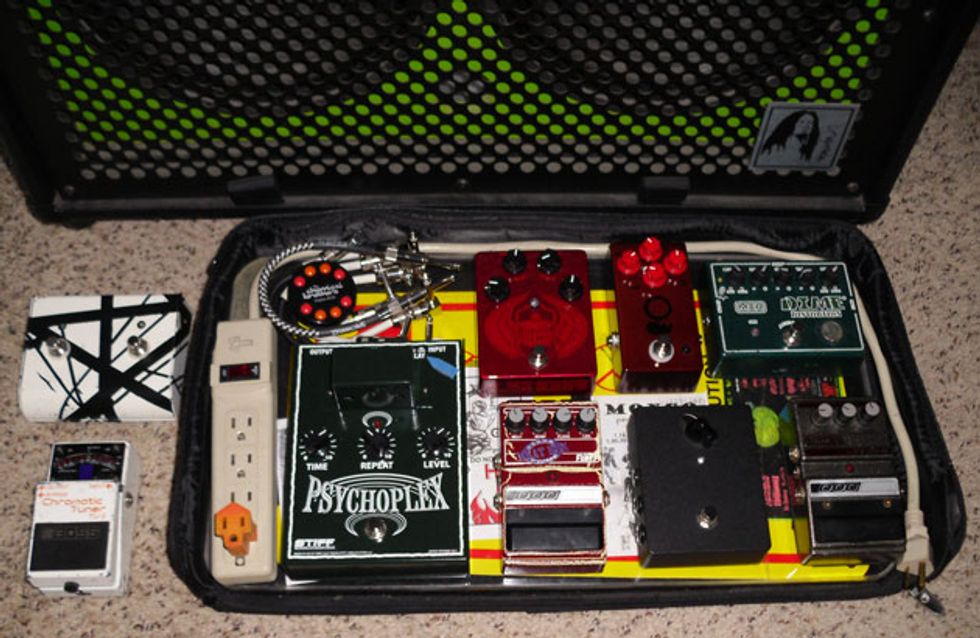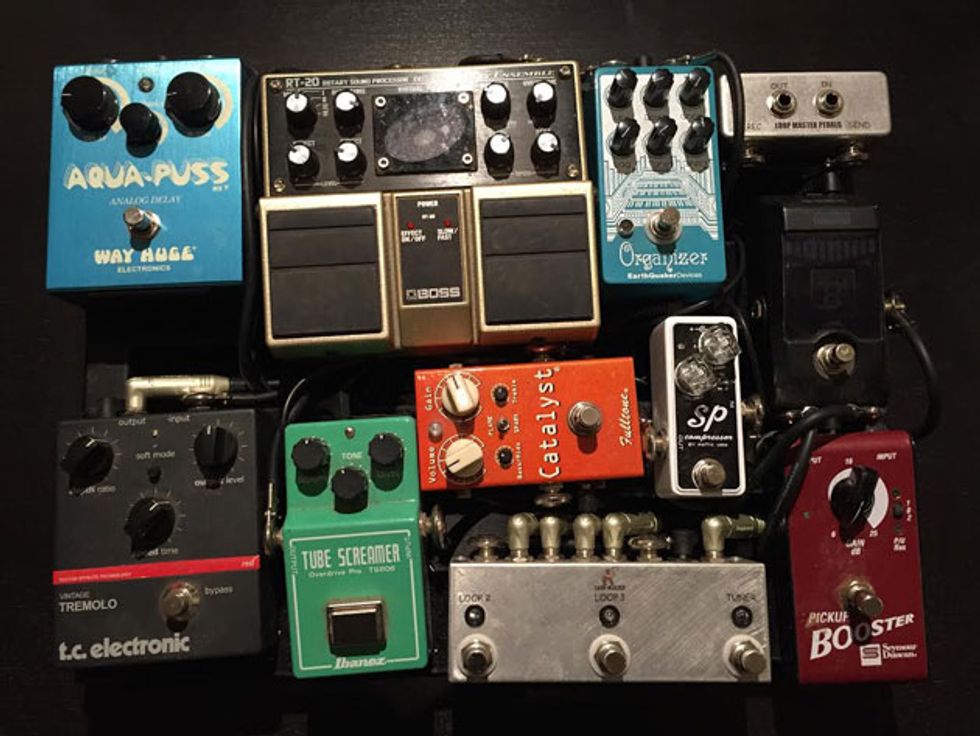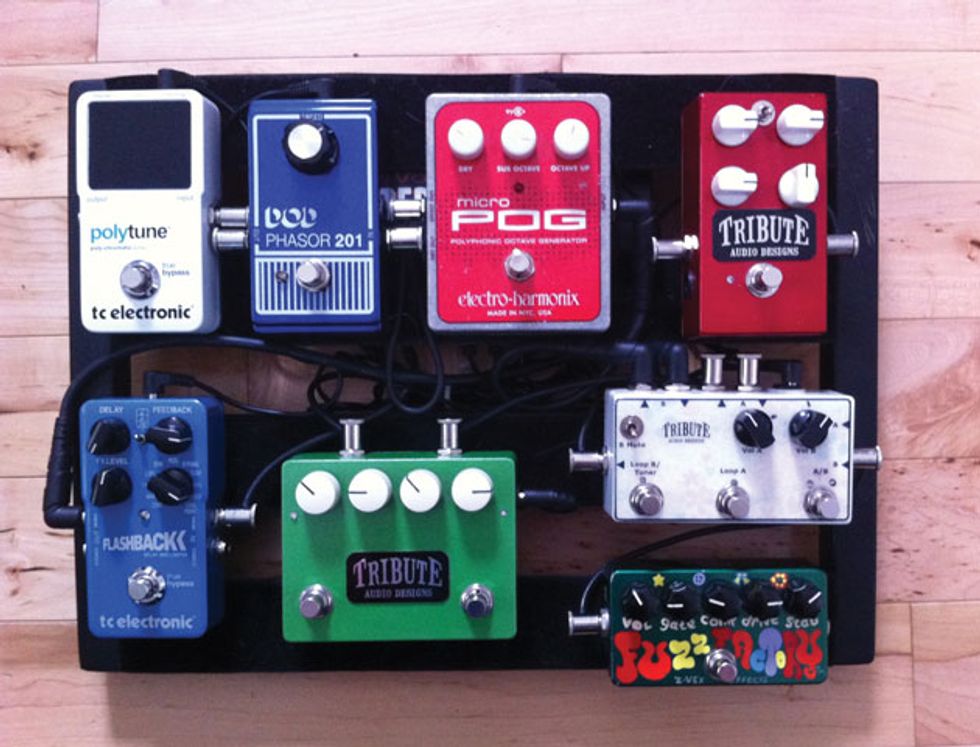 Ready for some self-inflicted pedal envy? Just check out the extraordinary setups from some of our fellow players. These recent submissions include a crafty "skateboard," a fuzz "smorgasboard," and submissions from a few players who may have gone "overboard." (Puns intended.)
Pedal lust has no end—these pedalboard pics keep rolling in, and there are plenty more where these came from. Check out other reader boards at premierguitar.com.