GALLERY: Reader Pedalboards 2015, Part 1
Guitarists from around the globe give us tours of their stomping grounds.
Victor Abad: Cramped but Cozy
This Pedaltrain JR board comes to us from Madrid, Spain, and is powered by a Voodoo Pedal Power 2 Plus. Victor Abad uses a Loop-Master Patchbay and a Korg Pitchback Tuner. The signal path for Loop 1 goes to an Xotic Effects SP Compressor, Fulltone Catalyst boost/overdrive, Ibanez TS808 Tube Screamer, TC Electronic Vintage Tremolo, and a Way Huge Aqua-Puss. Loop 2 employs an EarthQuaker Devices Organizer and a Boss RT-20 Rotary Ensemble. Out of the loop comes a Seymour Duncan Pickup Booster, which goes back to the Loop-Master Patchbay. Abad plans to make some swaps soon. "I'm about to receive a King of Tone from Analogman, and I'm planning to include an Electro-Harmonix B9 for the organ sounds, and save some real estate by removing the RT-20 and the Organizer."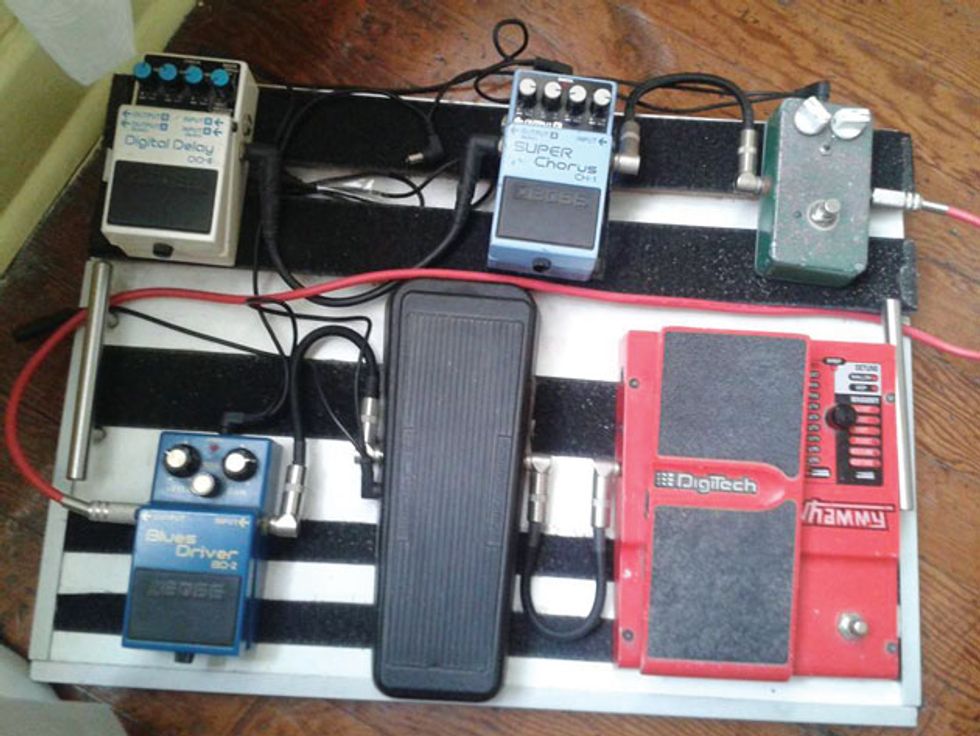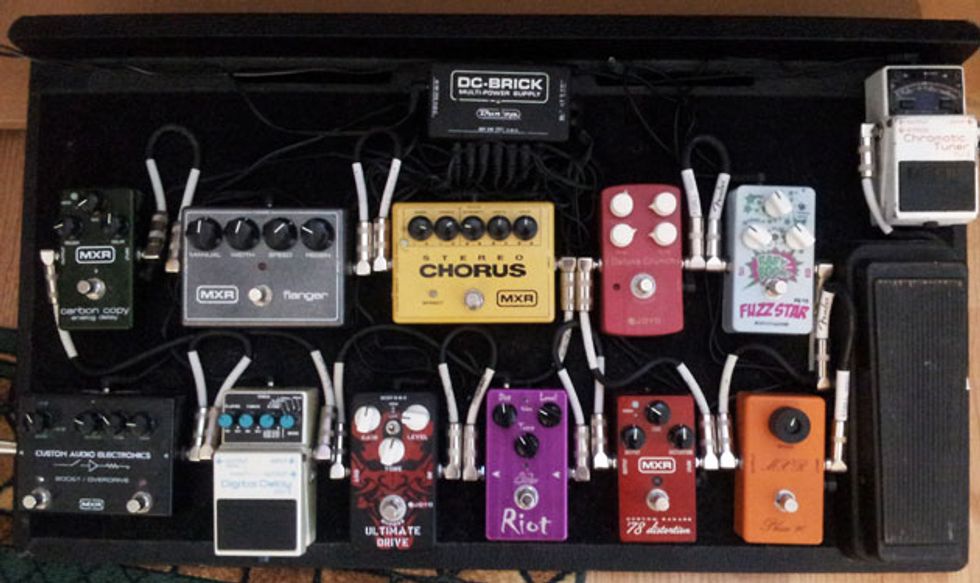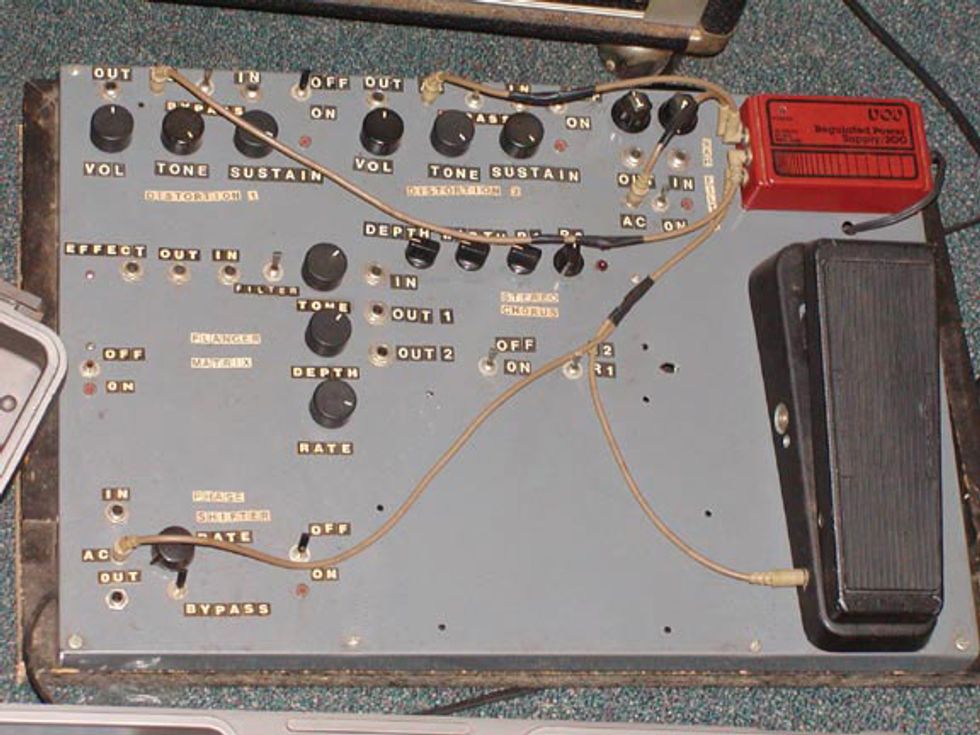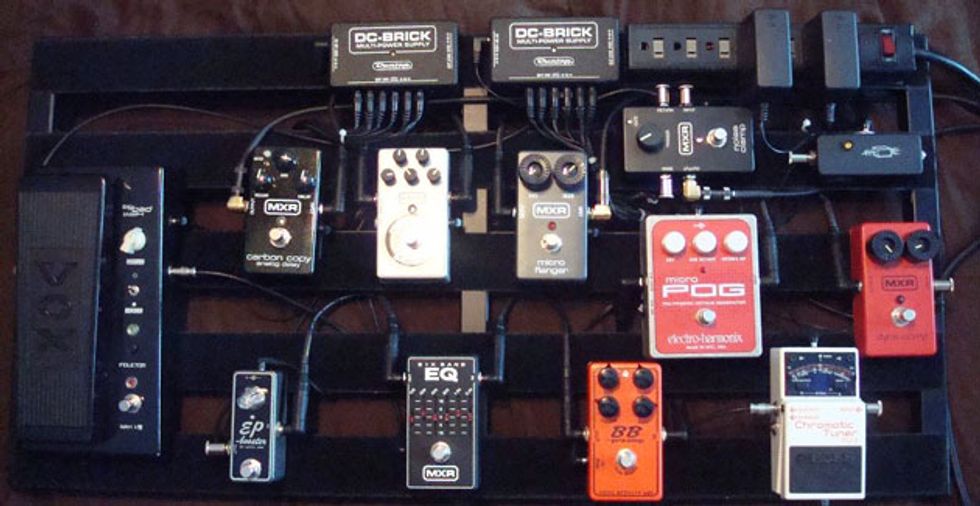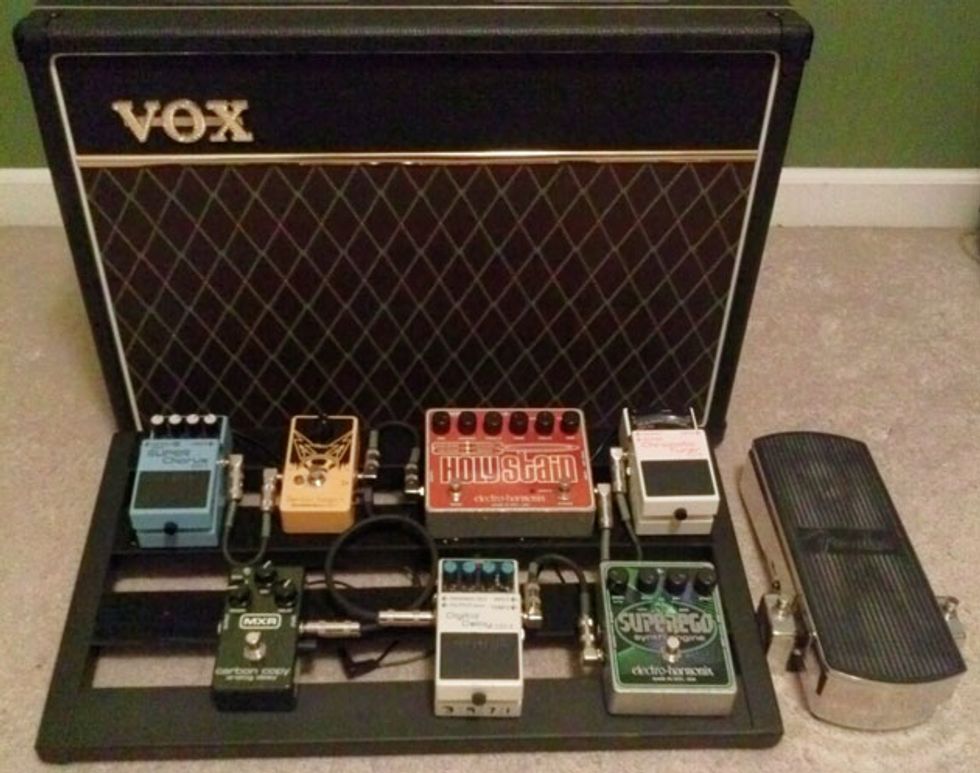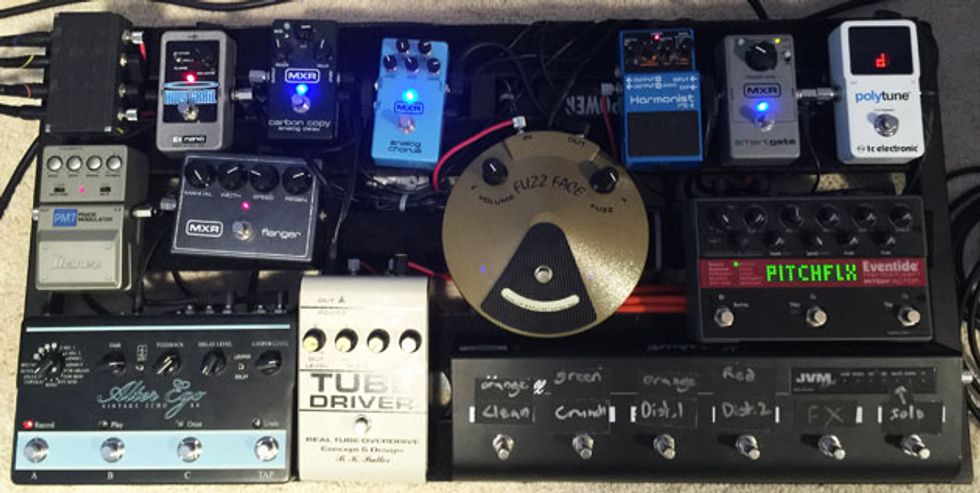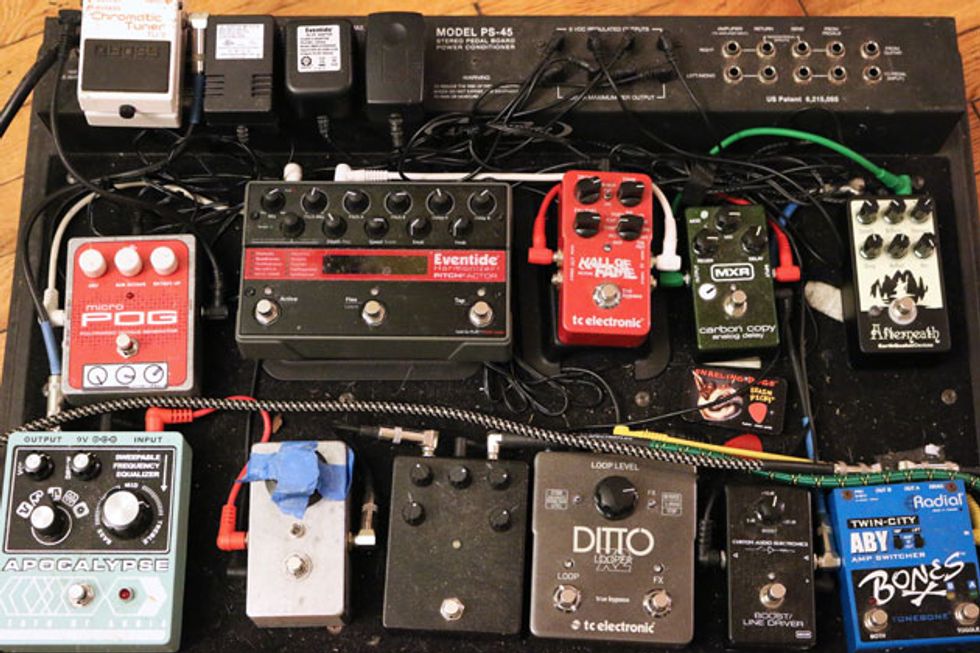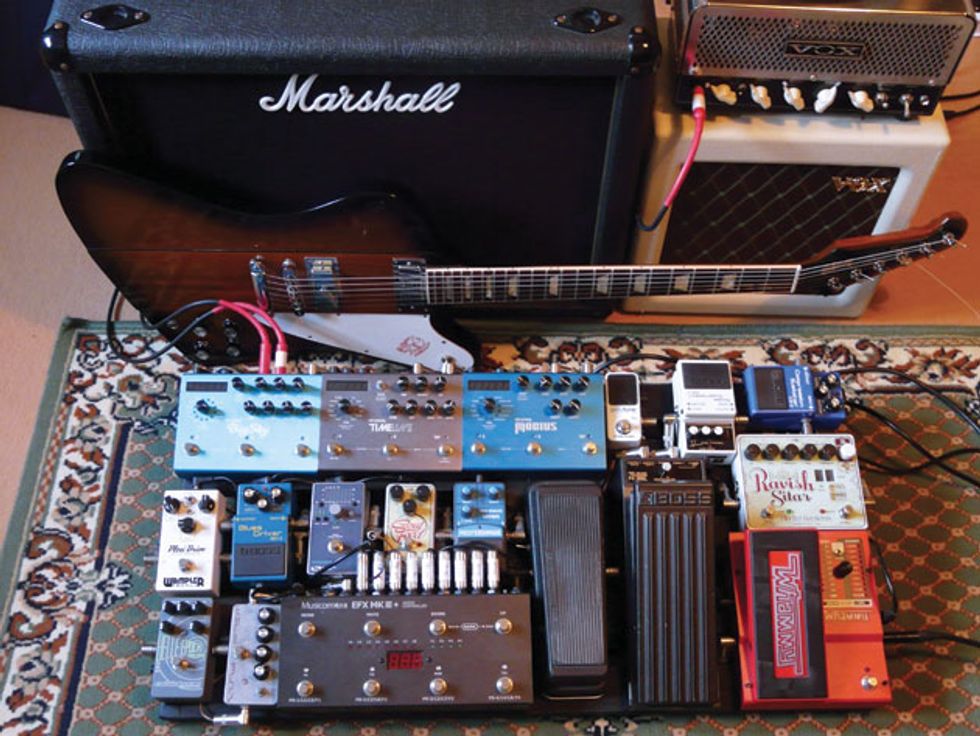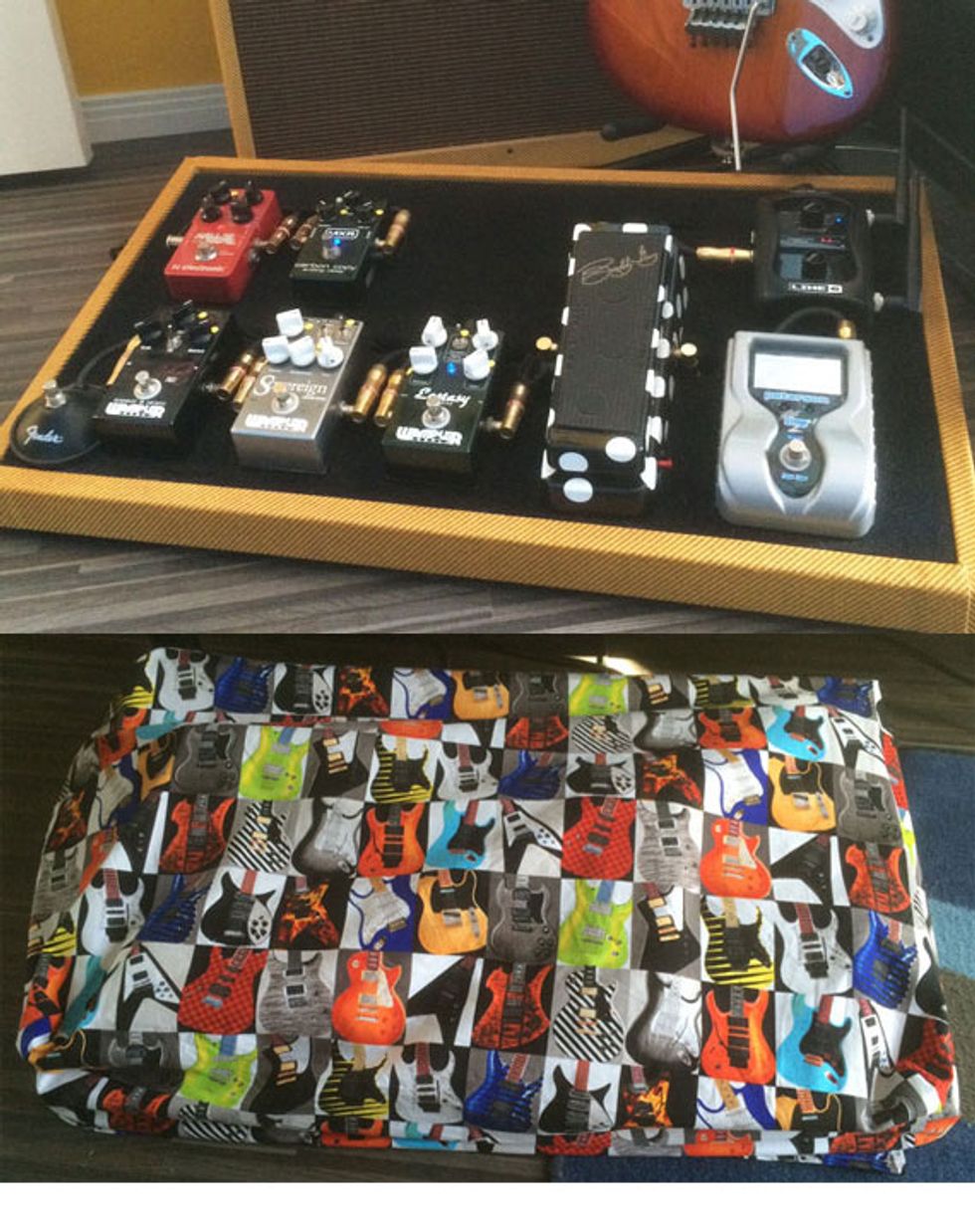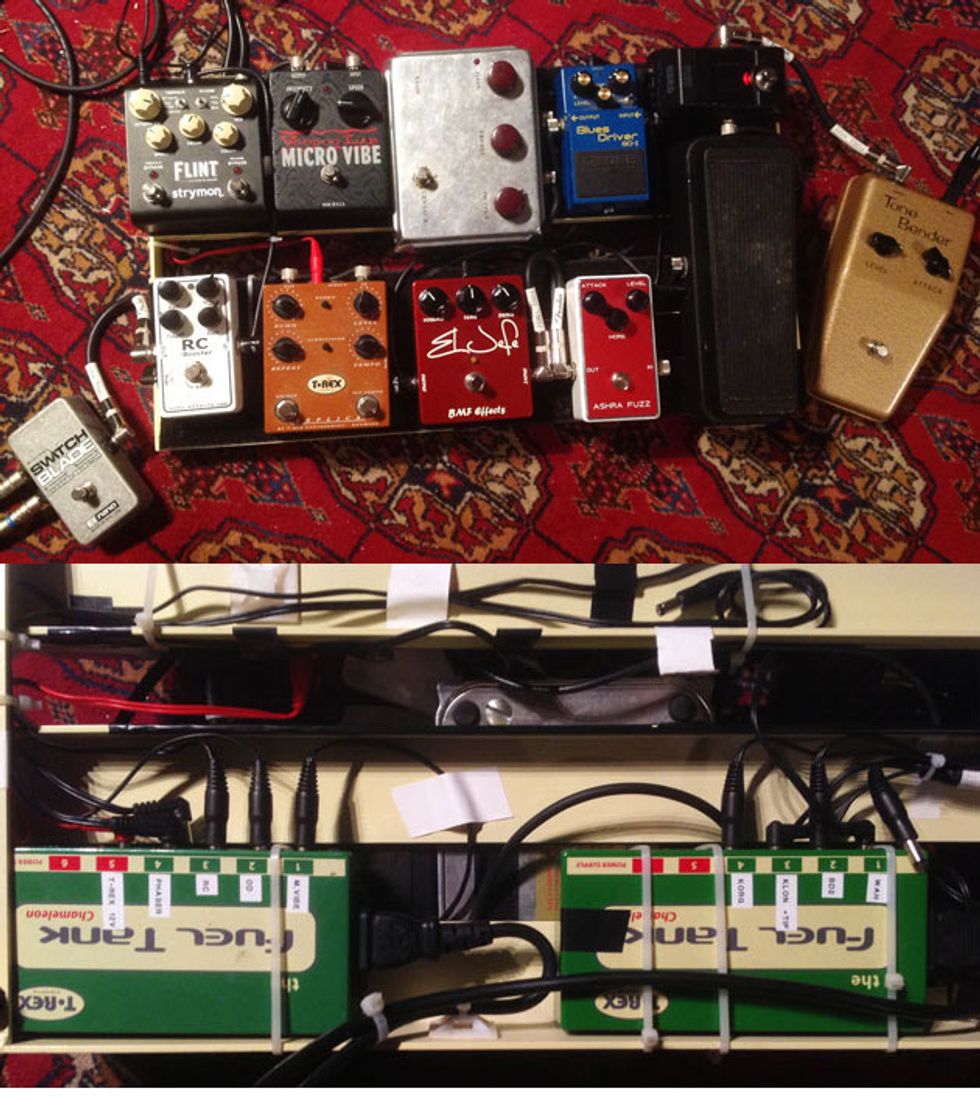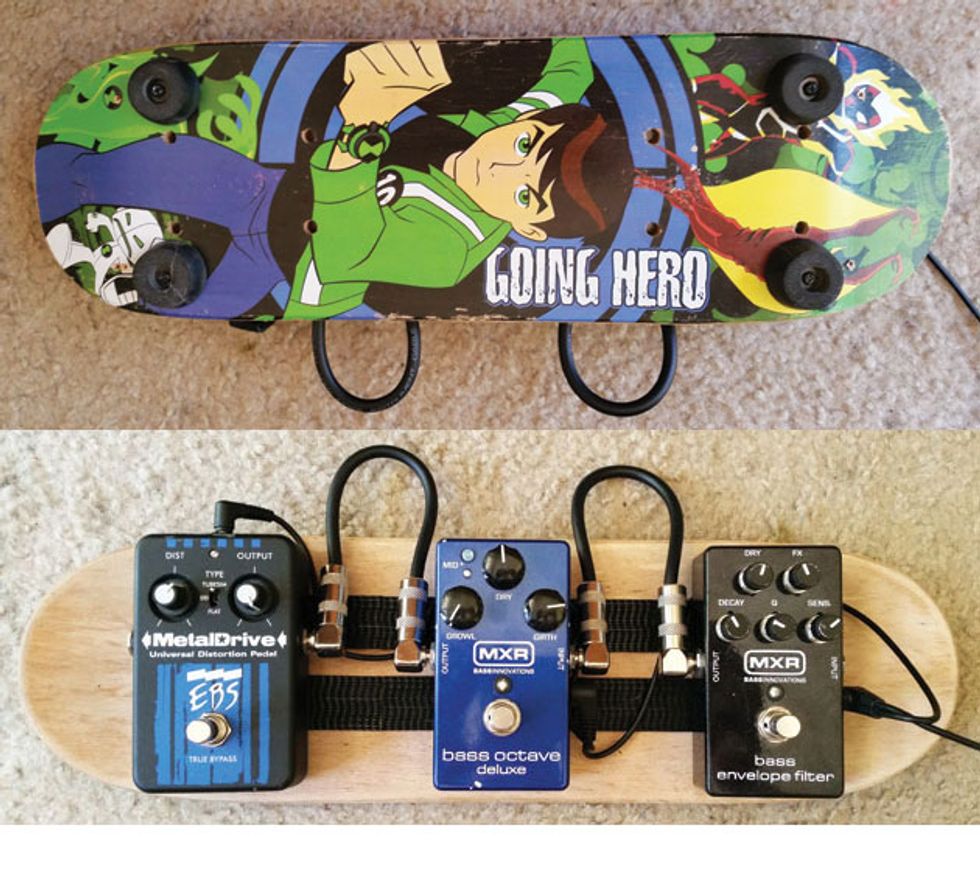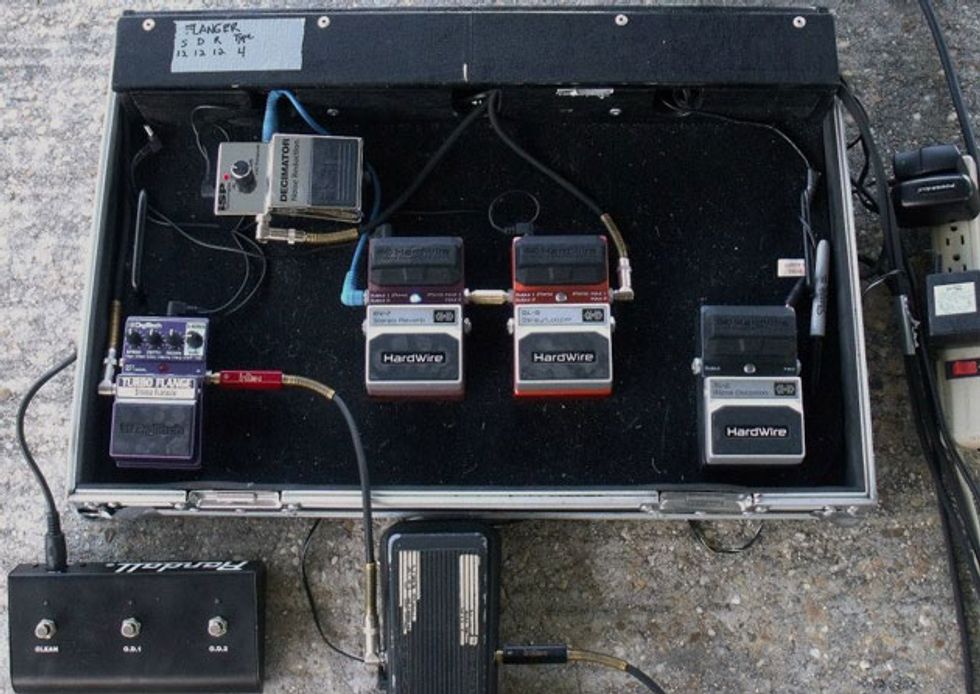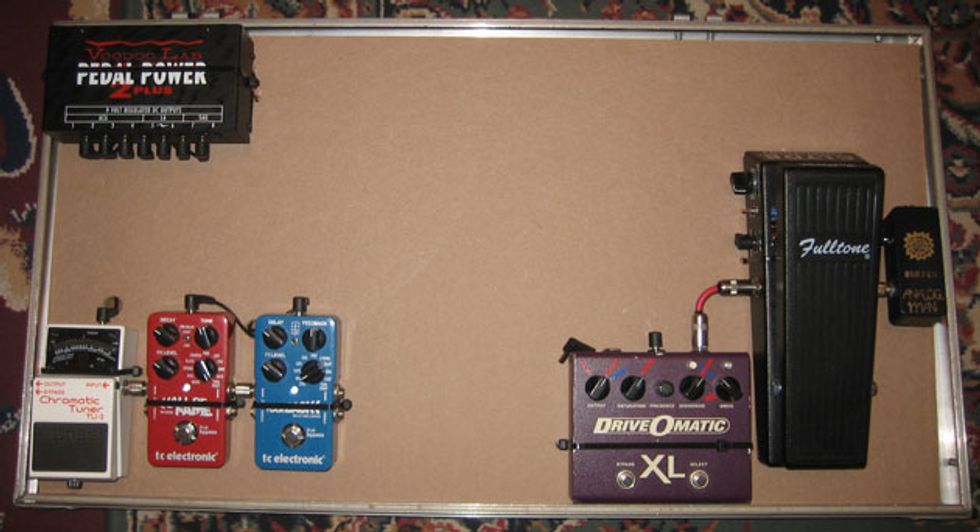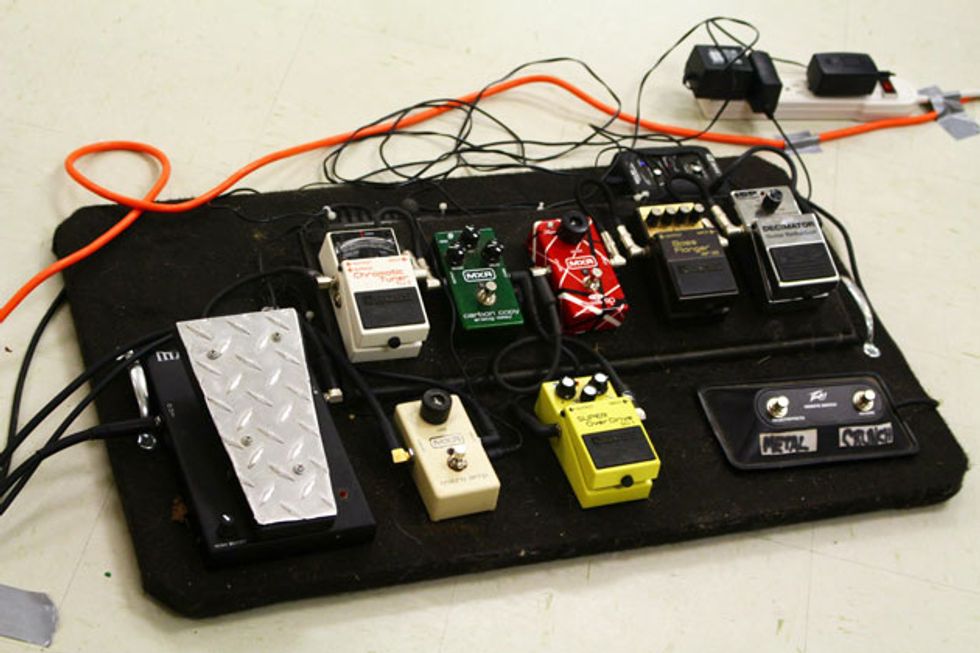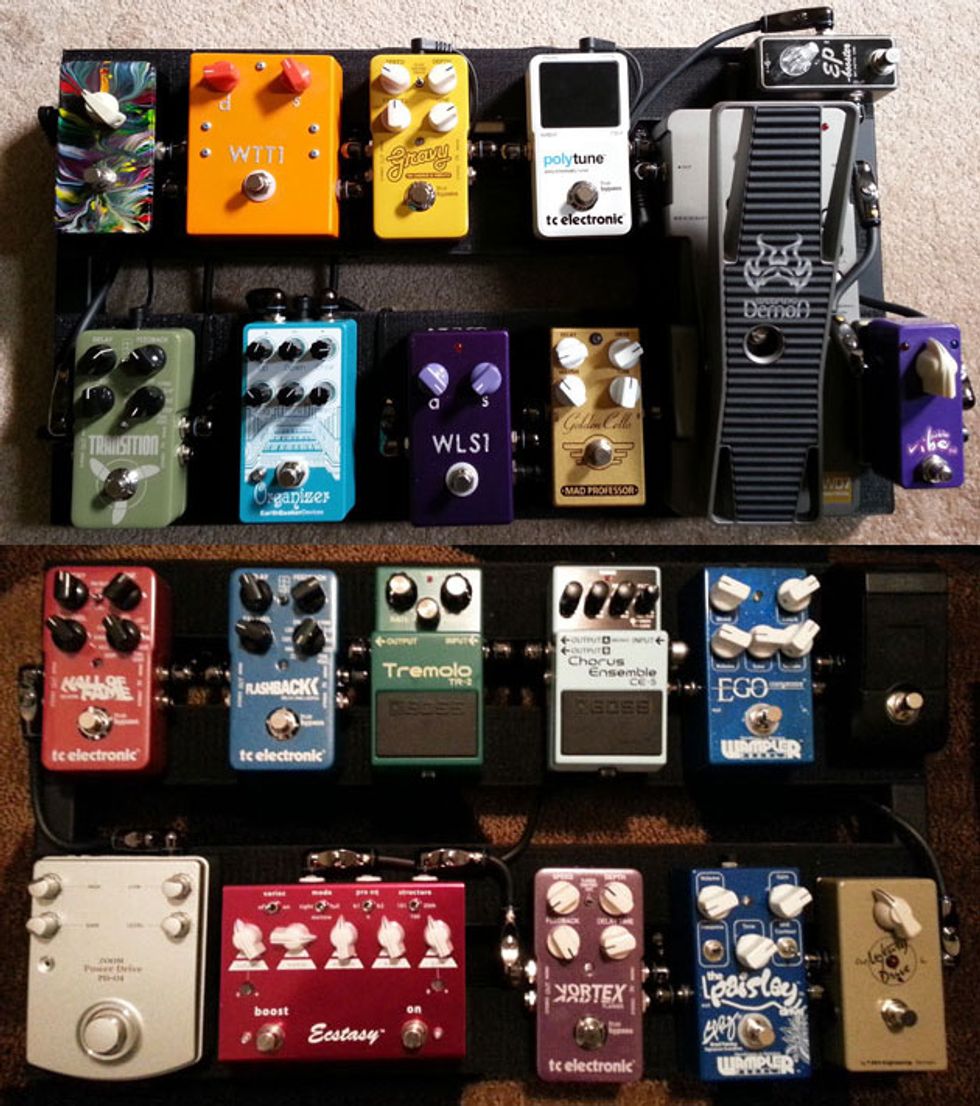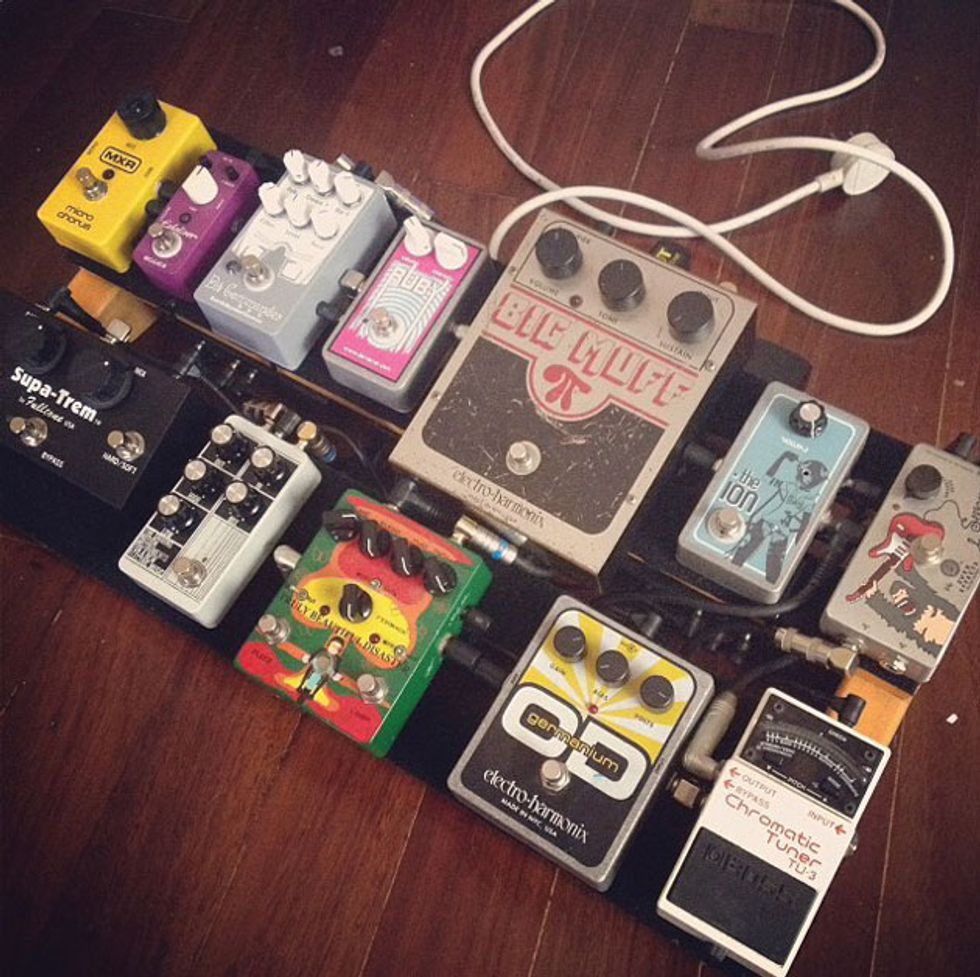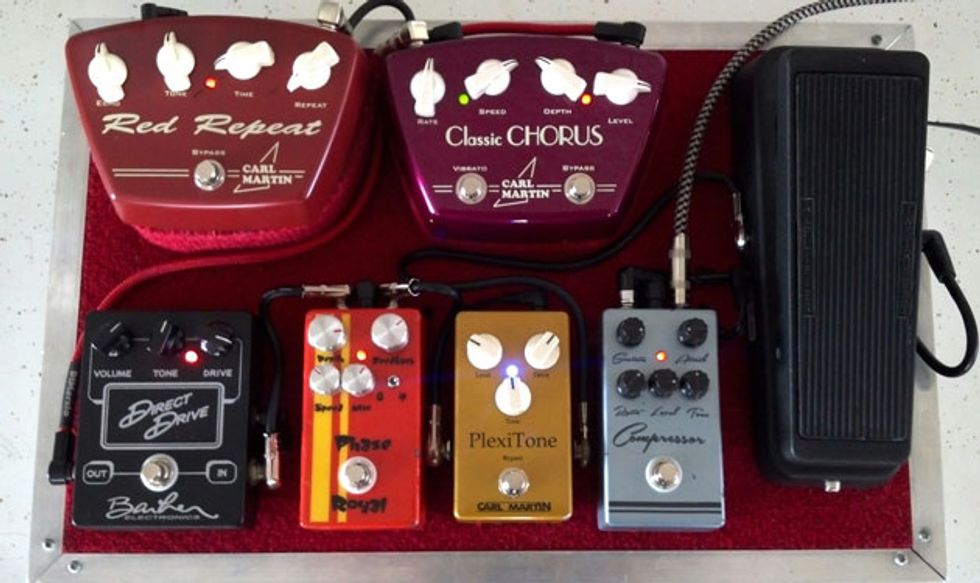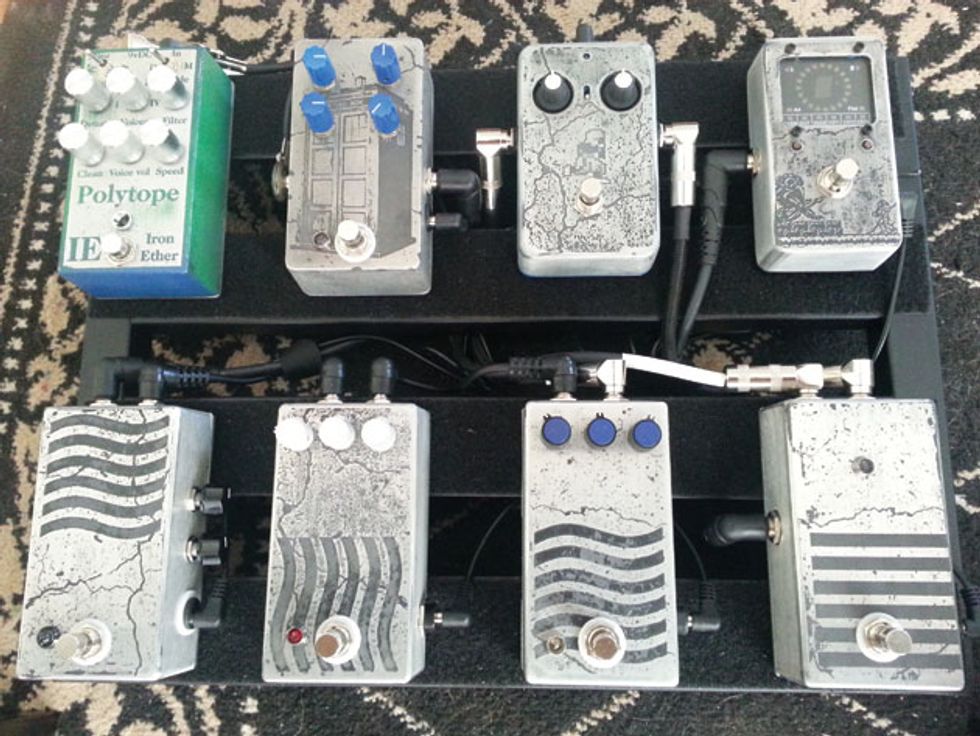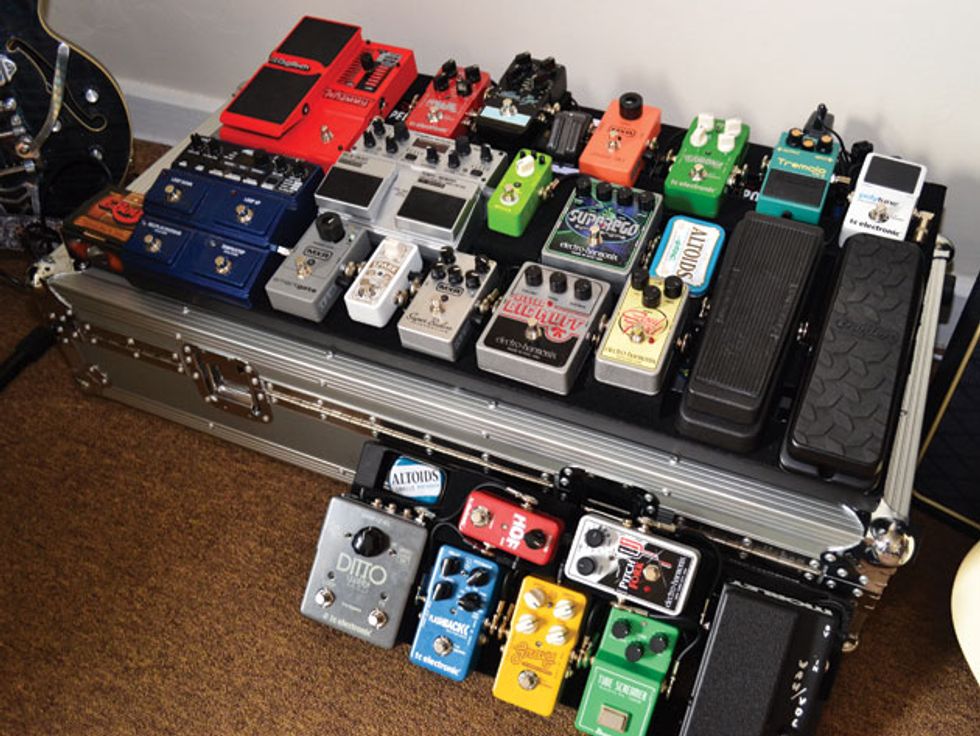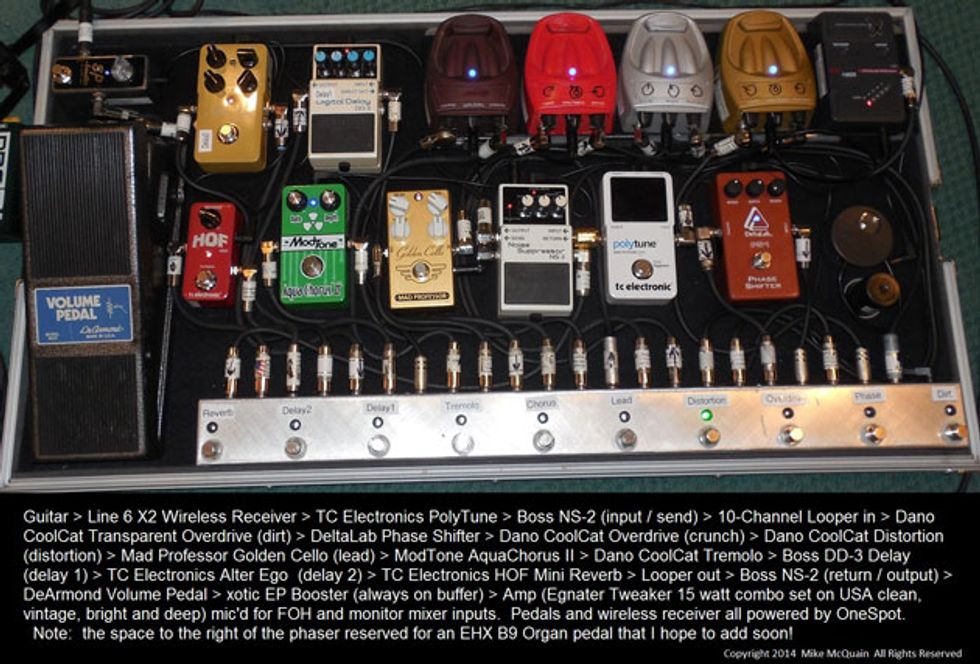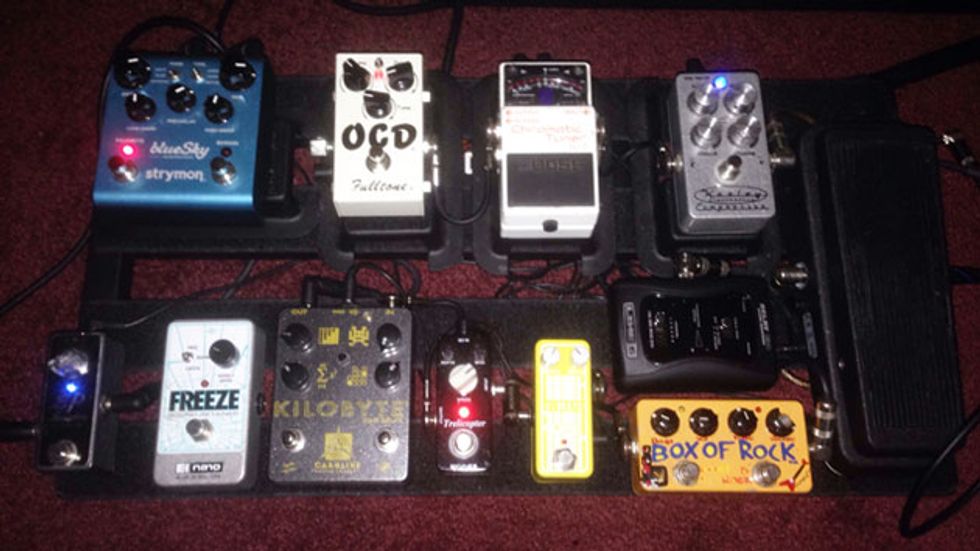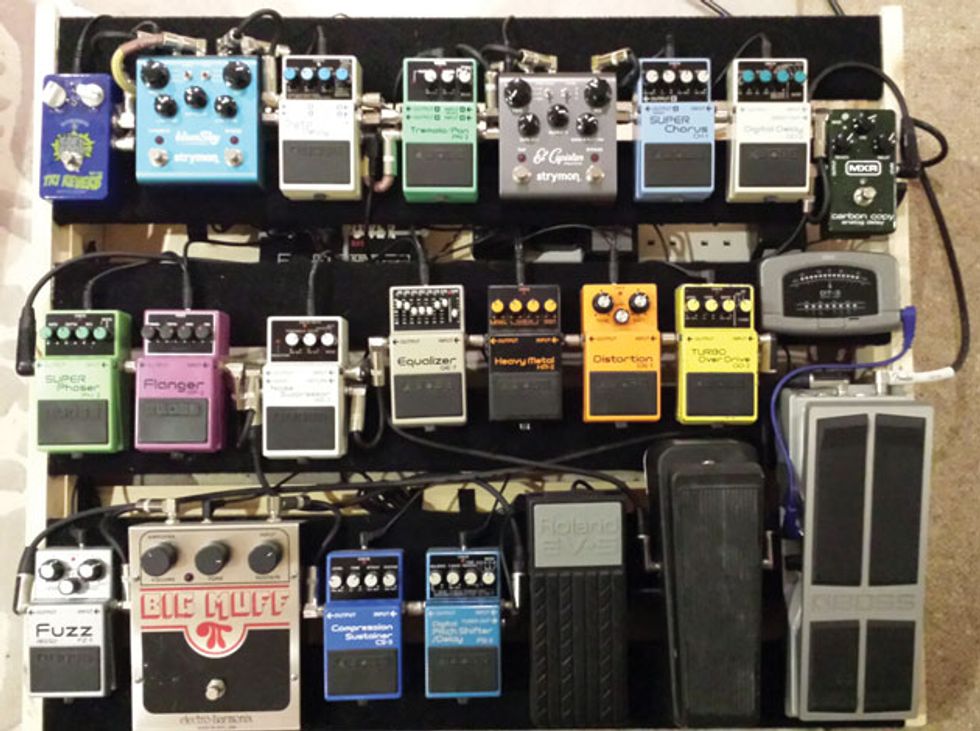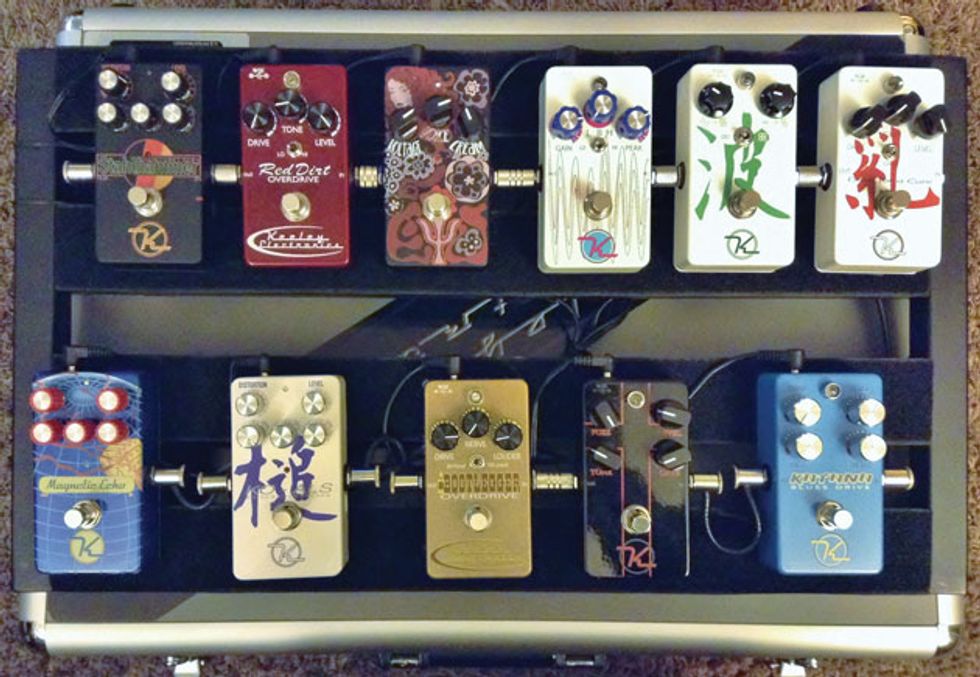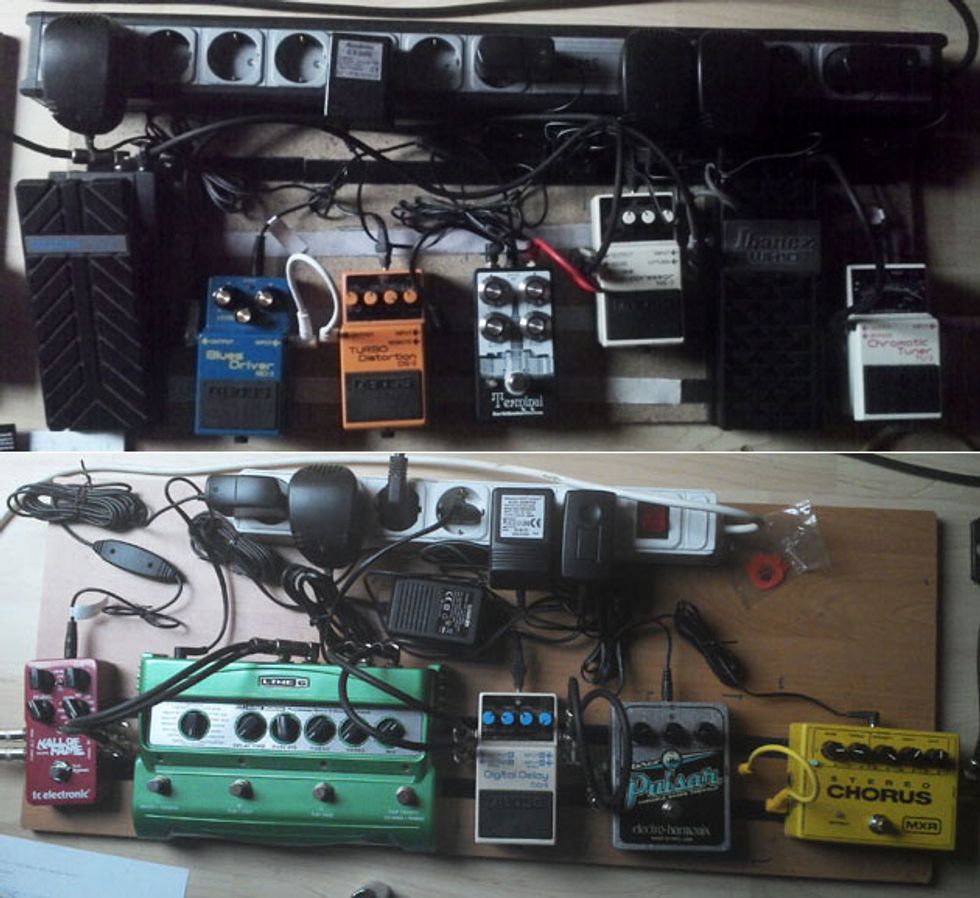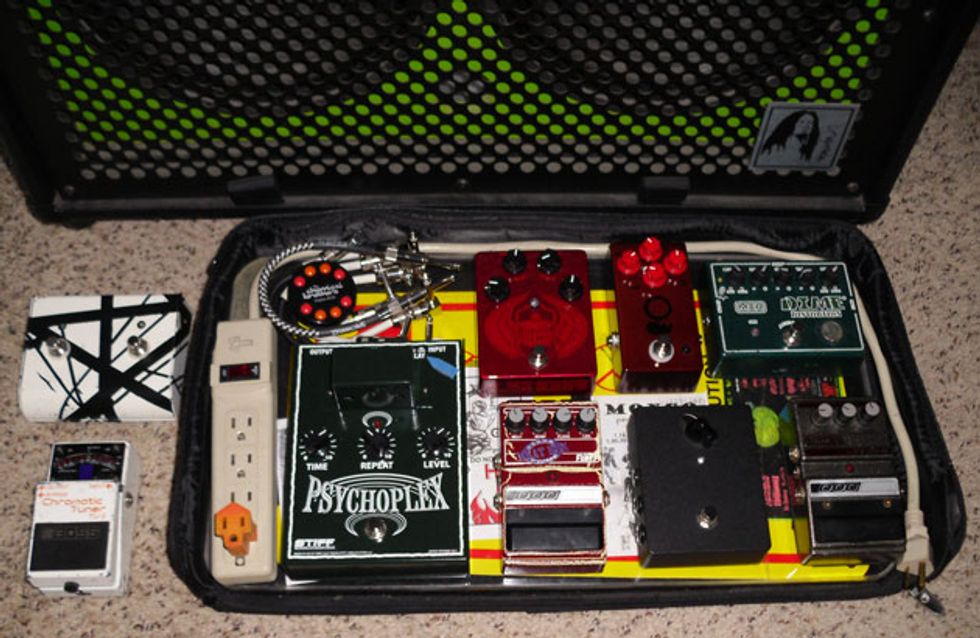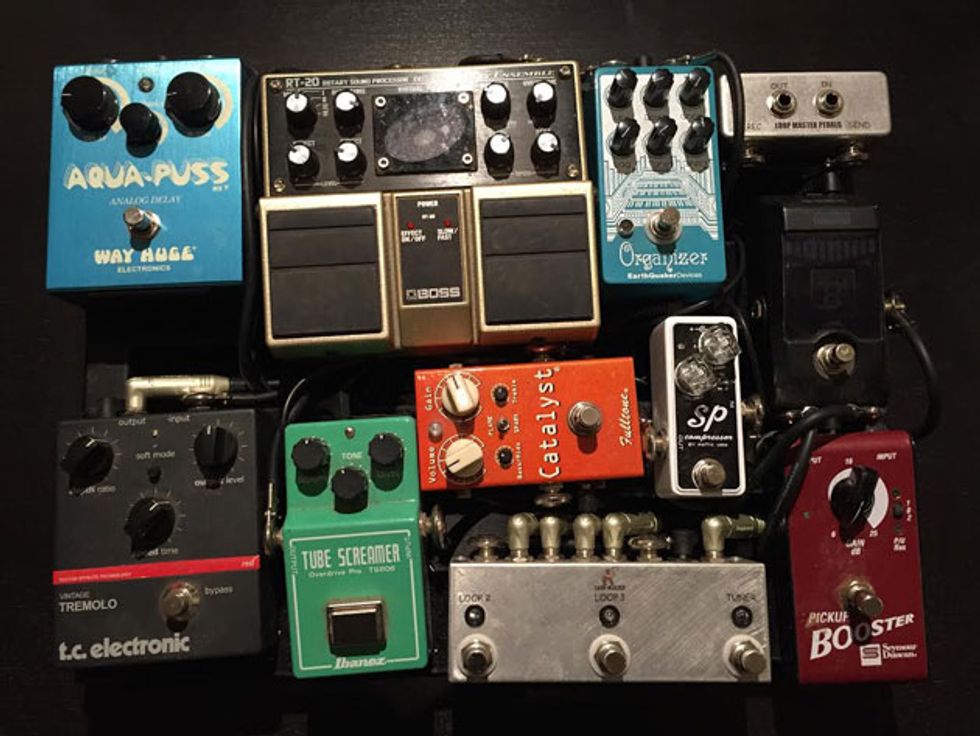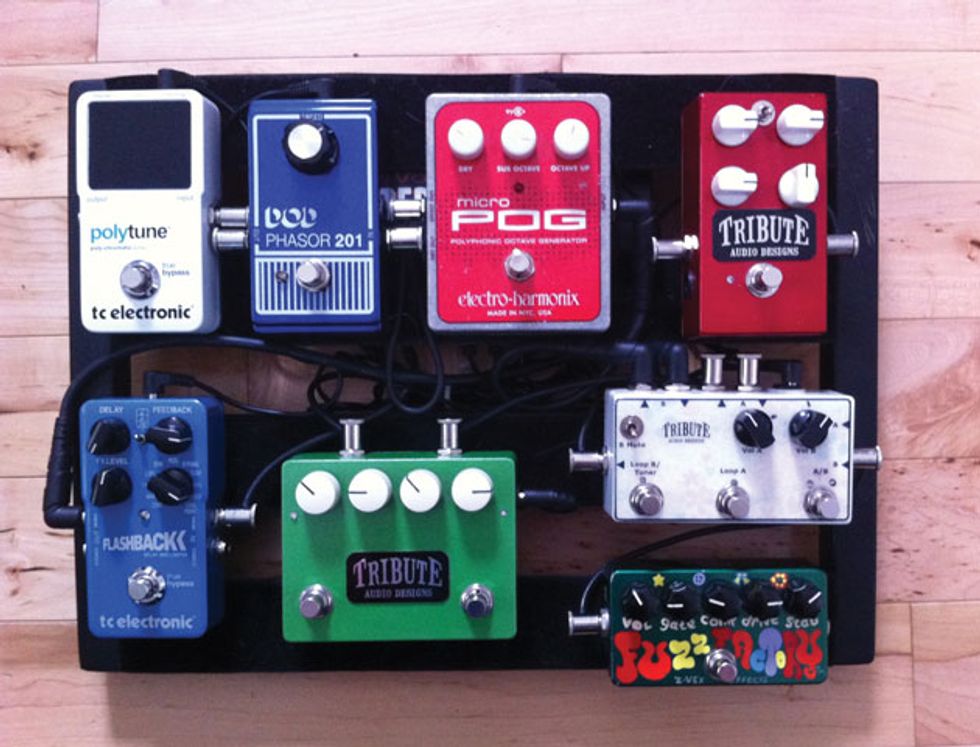 Ready for some self-inflicted pedal envy? Just check out the extraordinary setups from some of our fellow players. These recent submissions include a crafty "skateboard," a fuzz "smorgasboard," and submissions from a few players who may have gone "overboard." (Puns intended.)
Pedal lust has no end—these pedalboard pics keep rolling in, and there are plenty more where these came from. Check out other reader boards at premierguitar.com.