Guitarists from around the globe give us tours of their stomping grounds.
Eddie Garcia: Movie Sound Tracks
Winston-Salem, North Carolina-based Eddie Garcia has been trying a new setup with his psychedelic/shoegaze band, 1970s Film Stock. He uses two overdrives: a Black Arts Toneworks Black Forest, and one that was custom-built by Brian Doub of Winston-Salem-based company Lyndon Amps. The rest of his boxes include a Death by Audio Apocalypse, Electro-Harmonix Micro POG, Boss TU-2 tuner, Eventide PitchFactor, TC Electronic Hall of Fame Reverb, MXR Carbon Copy Delay, EarthQuaker Devices Afterneath, MXR Custom Audio Electronics Boost/Line Driver, TC Electronic Ditto X2 Looper, and a Radial Tonebone Twin-City ABY Amp Switcher.
"I'm definitely the type who switches out or adds pedals often," says Garcia. "Of note to your readers might be that my Boss TU-2 tuner is placed after my overdrives and fuzzes, before my pitch- and time-based effects. I've been running this pedal mid-chain for a few years now—the tonal difference compared to front or end of chain is incredibly significant."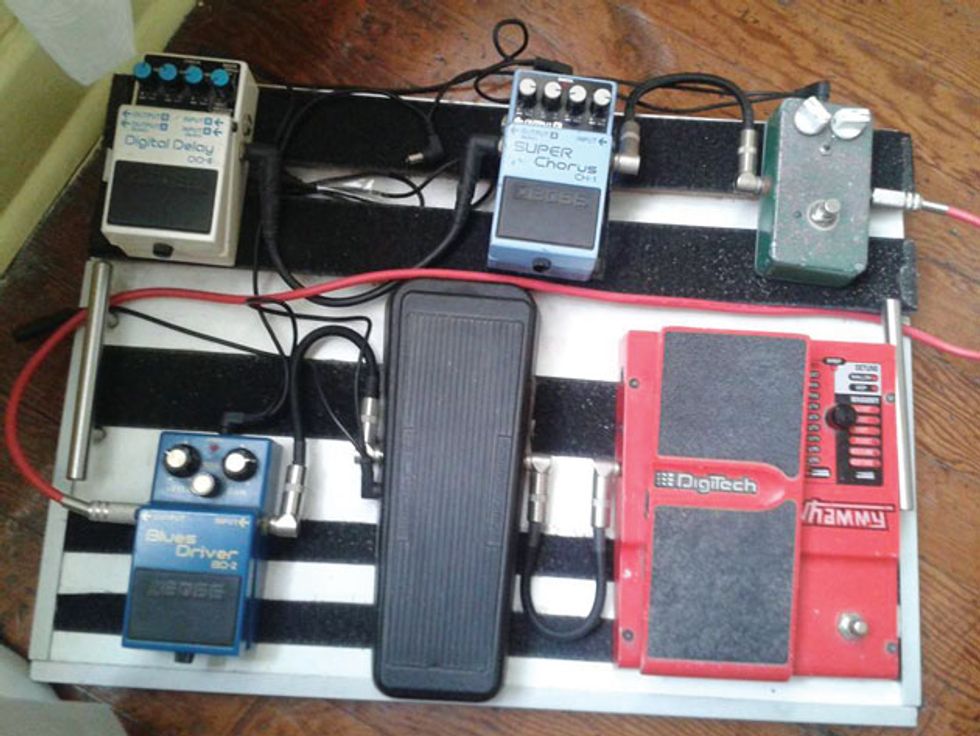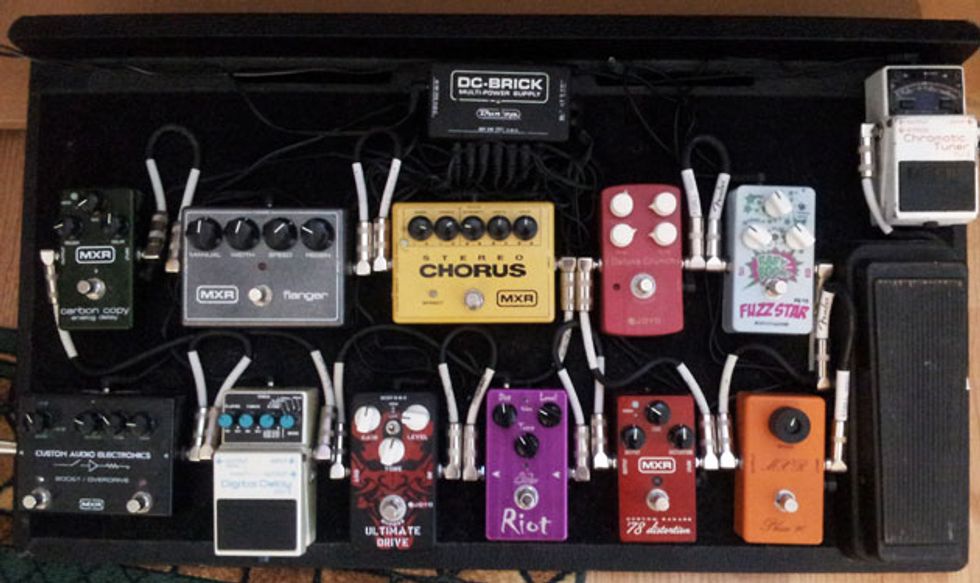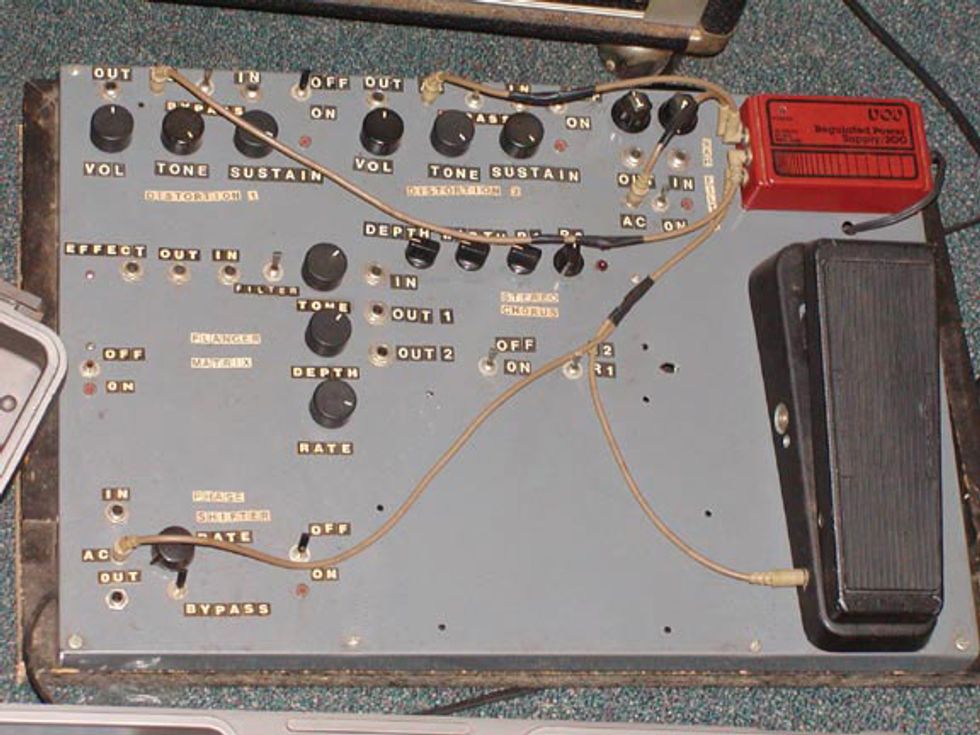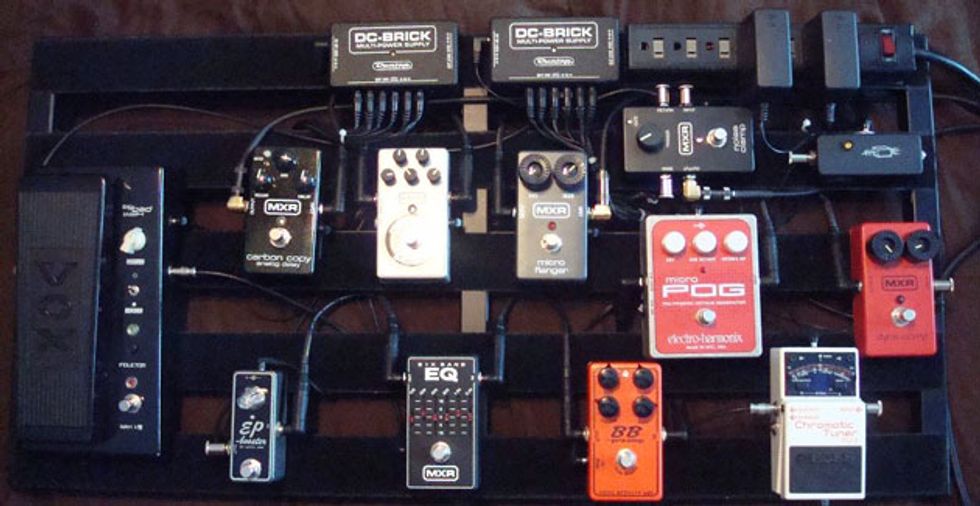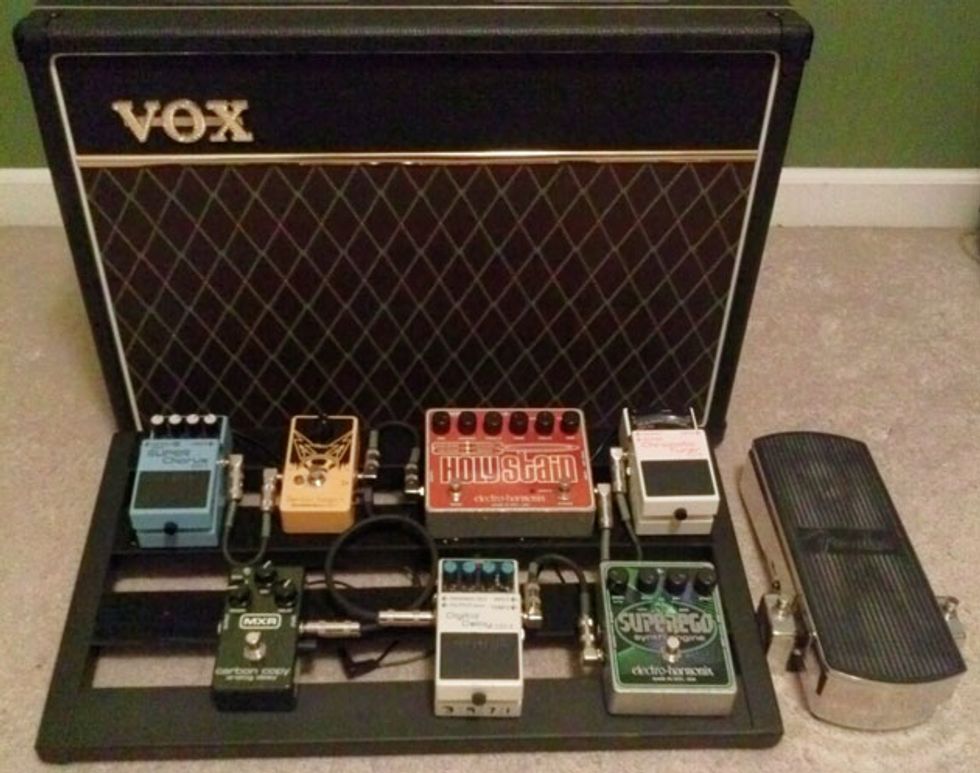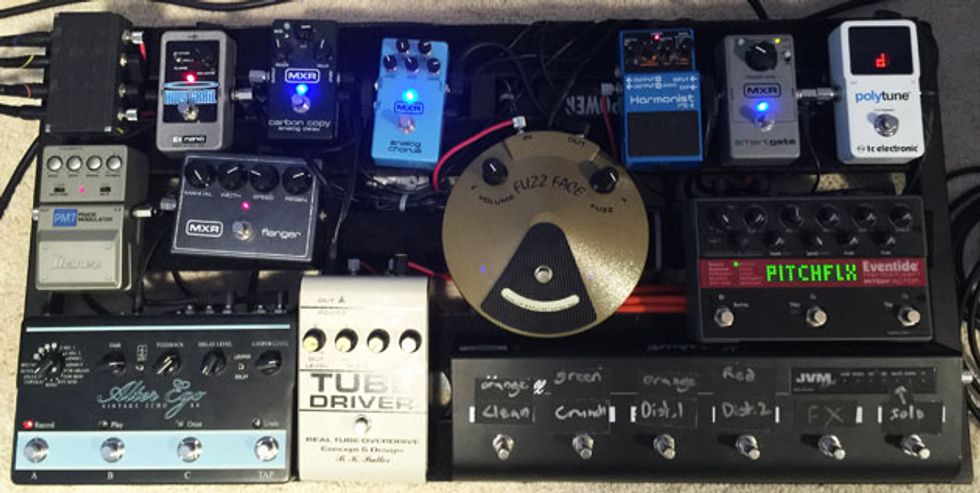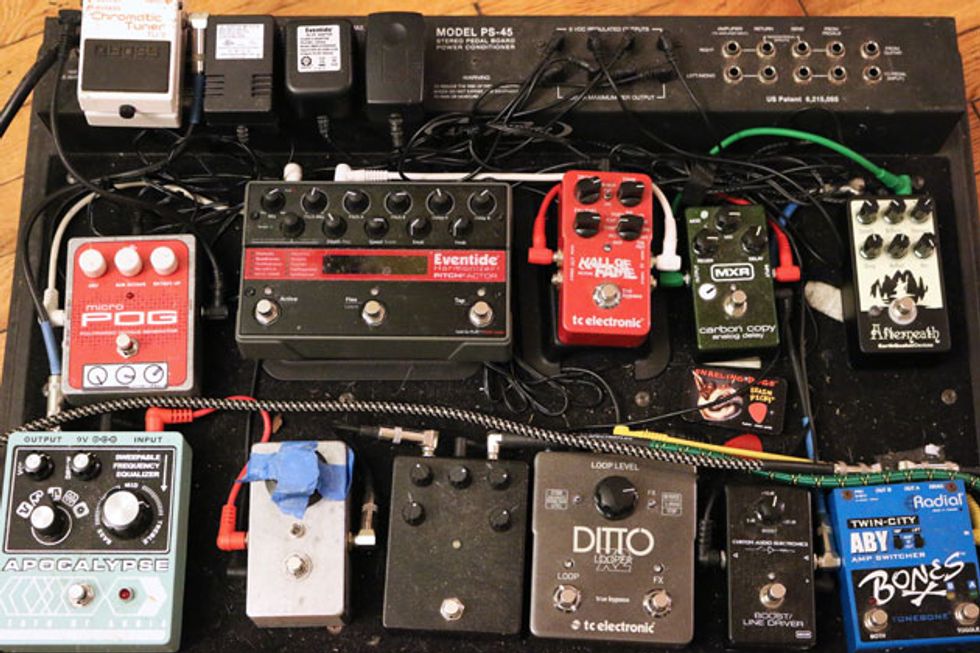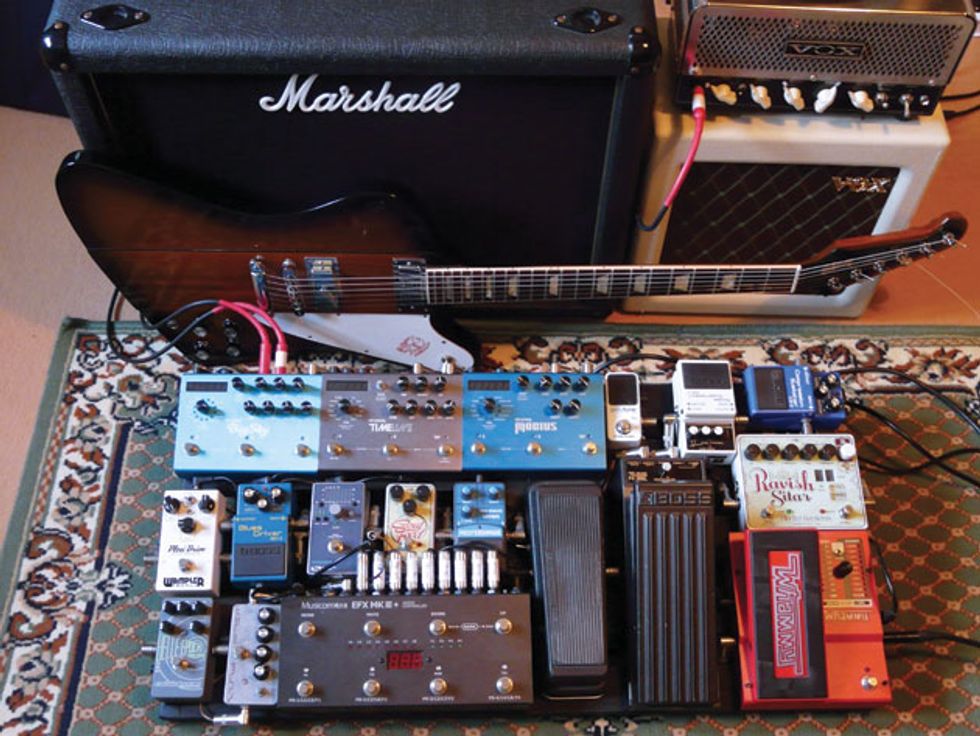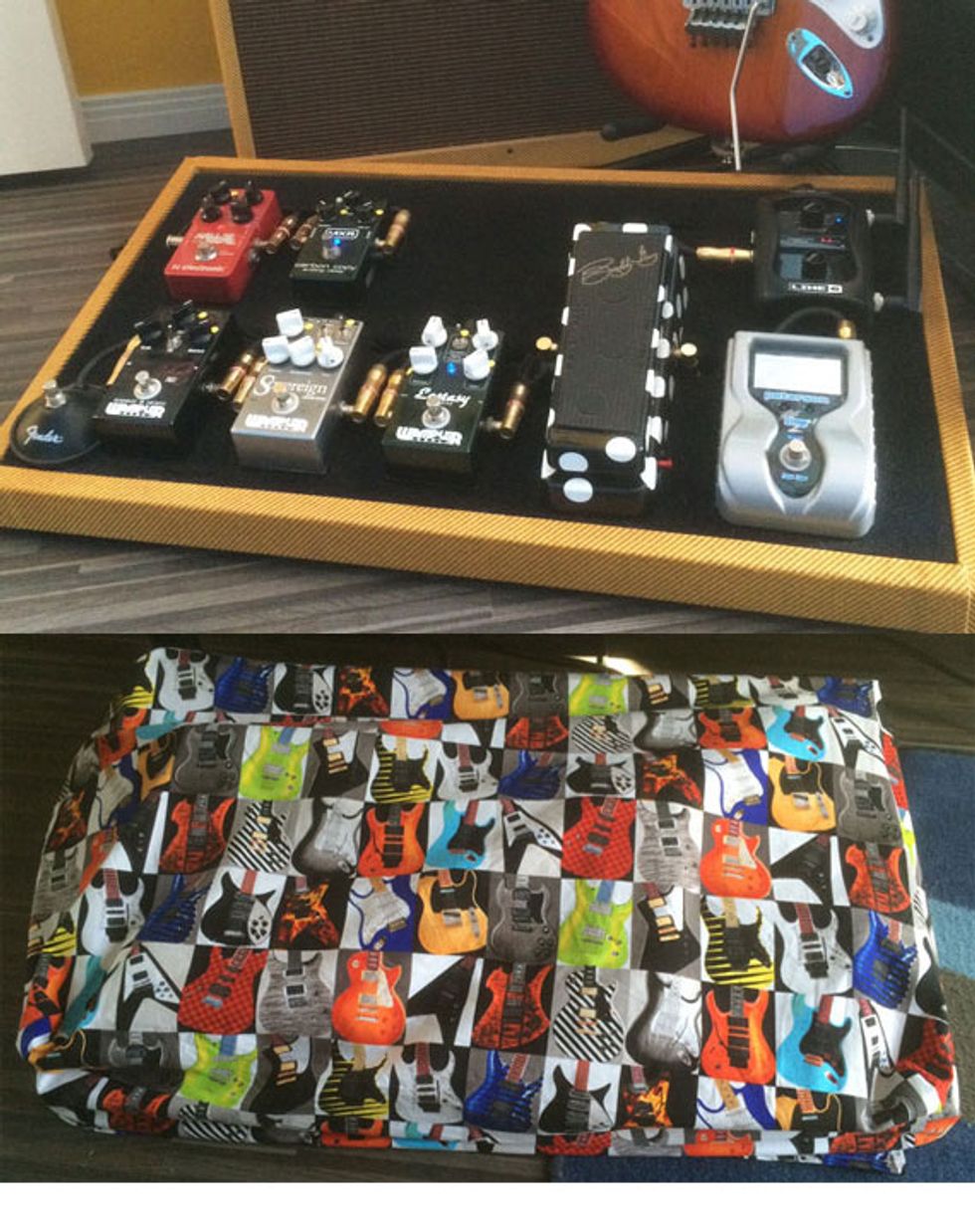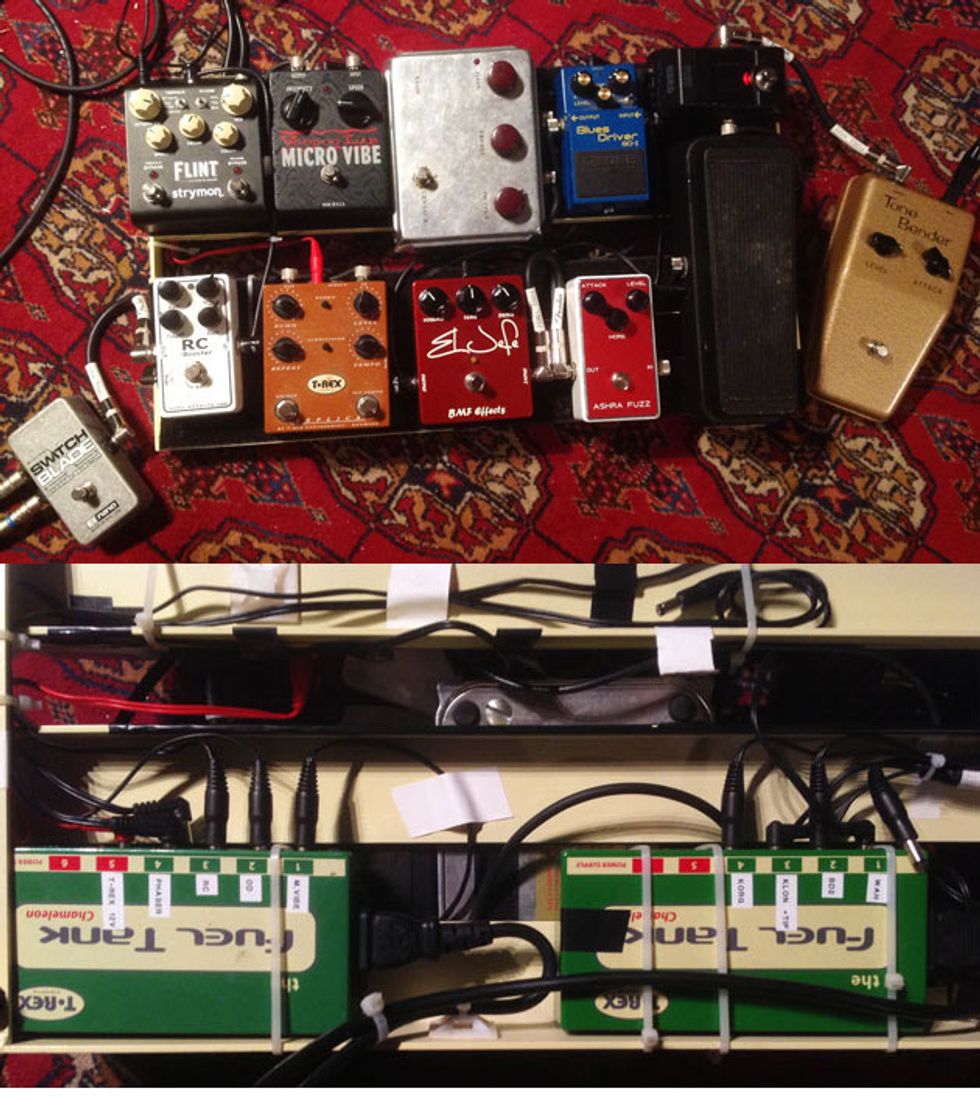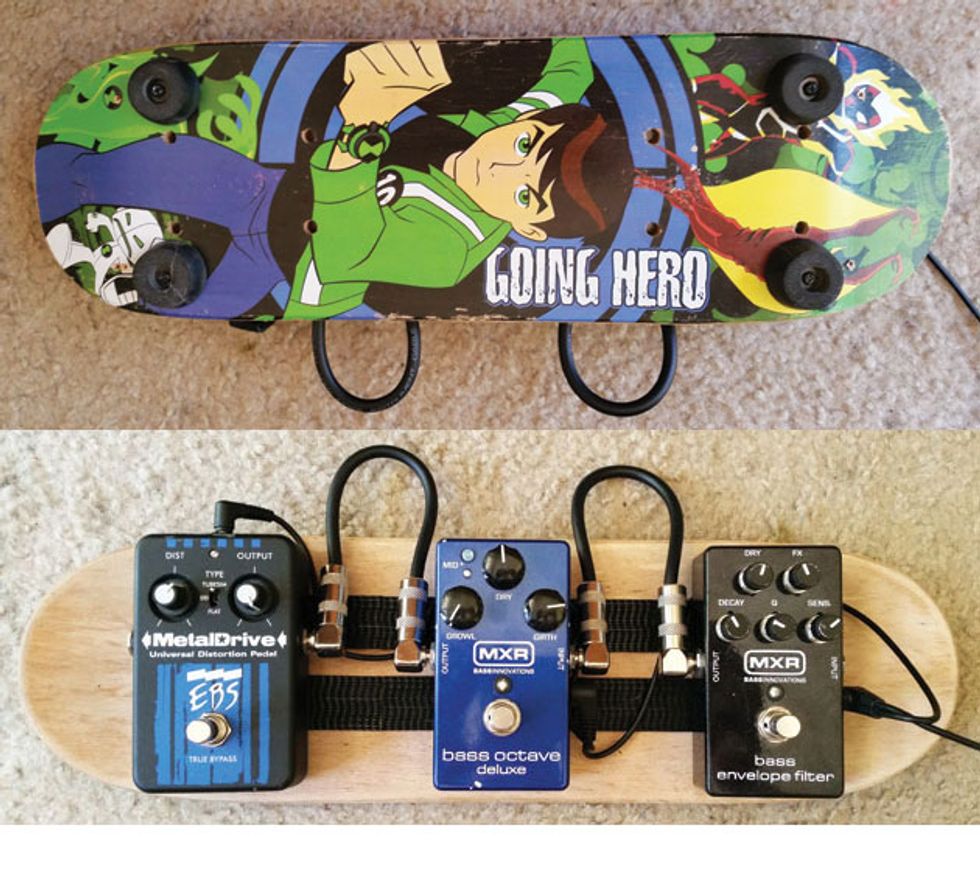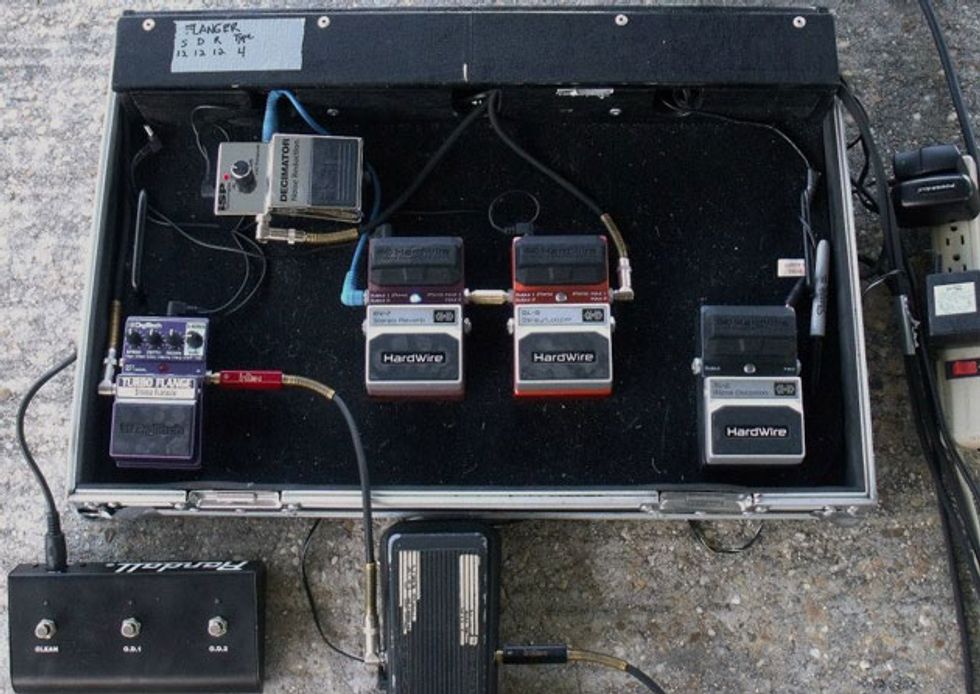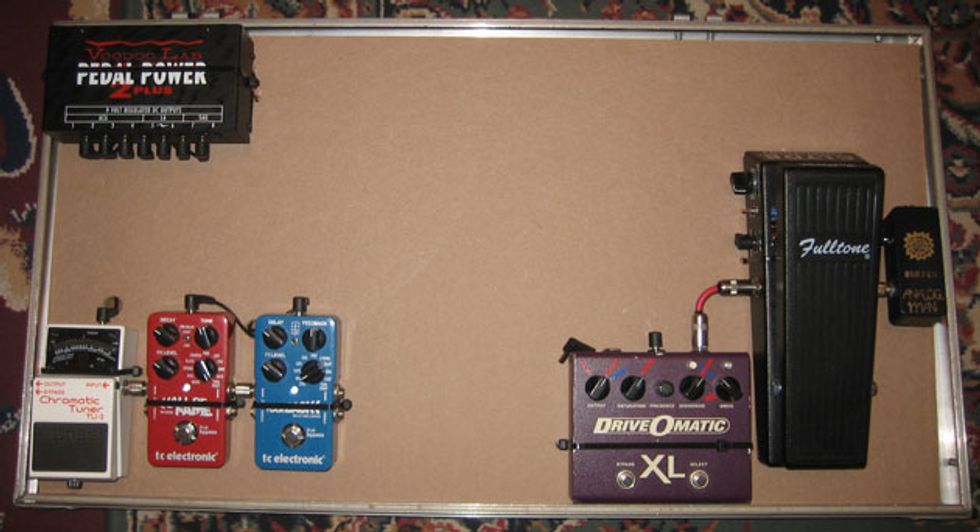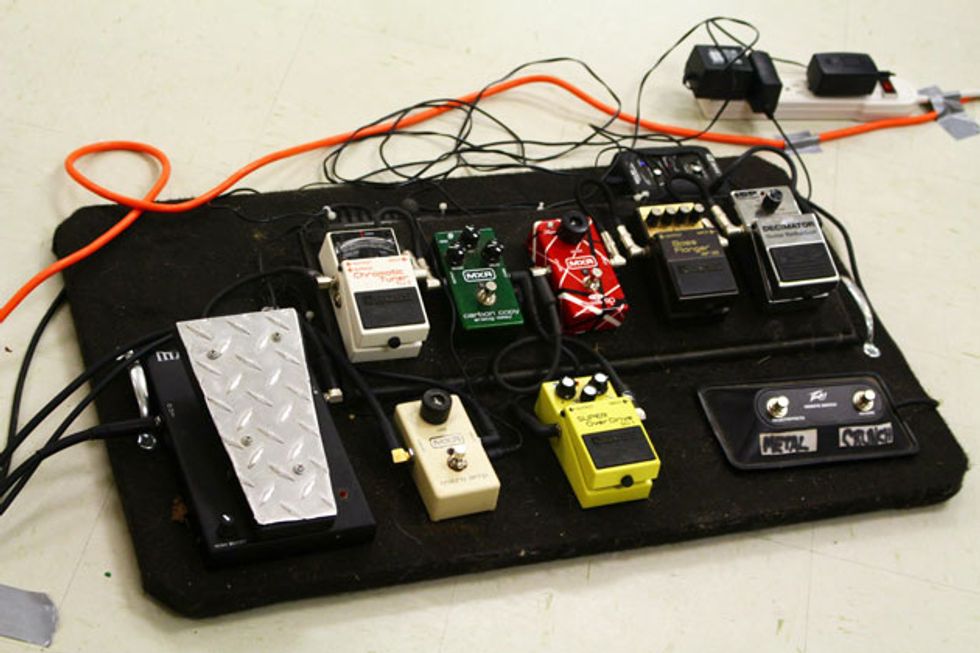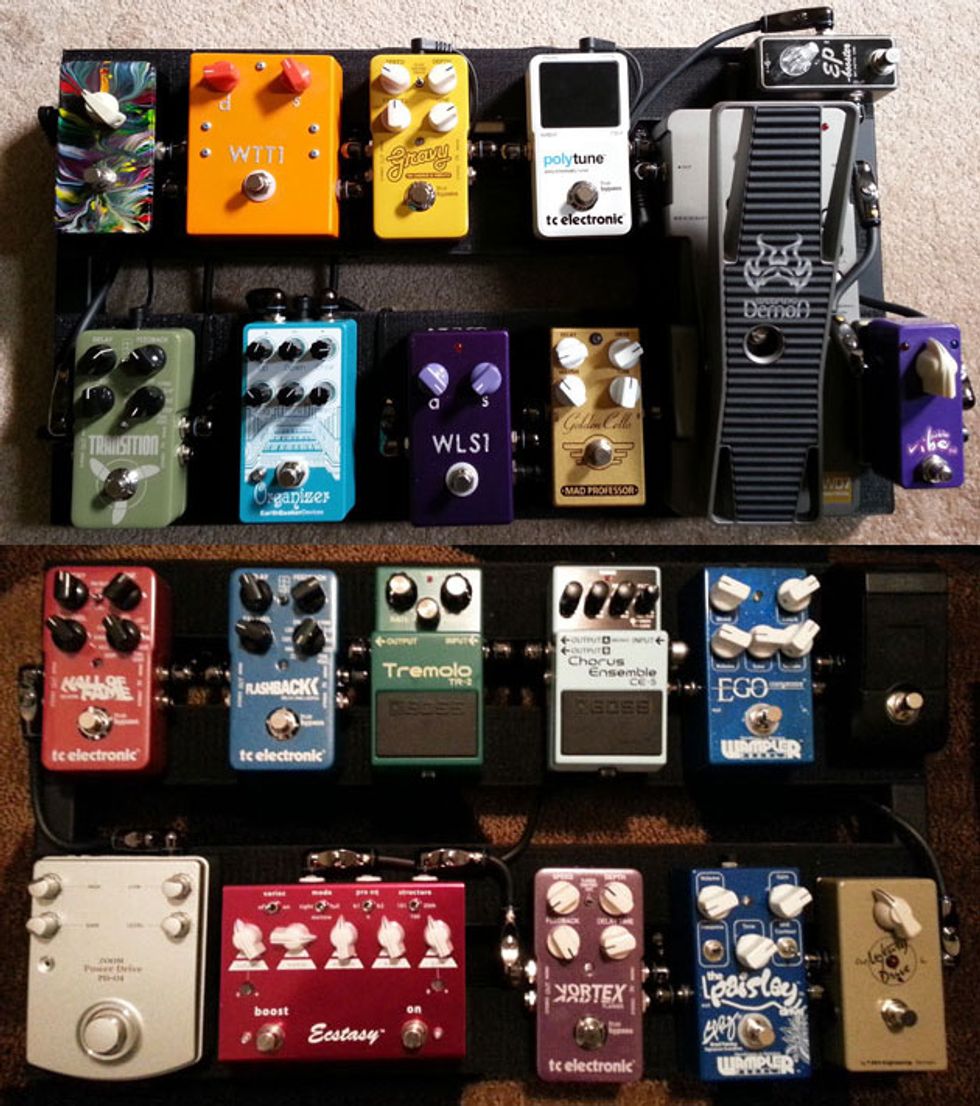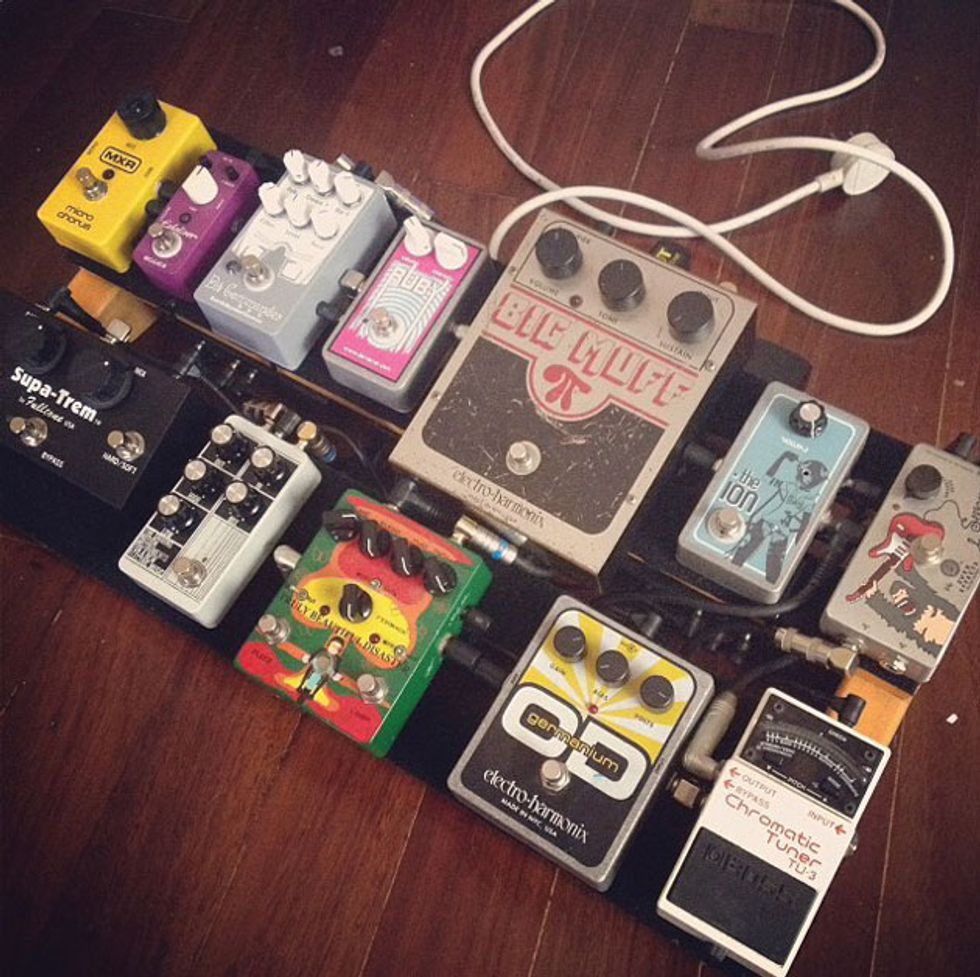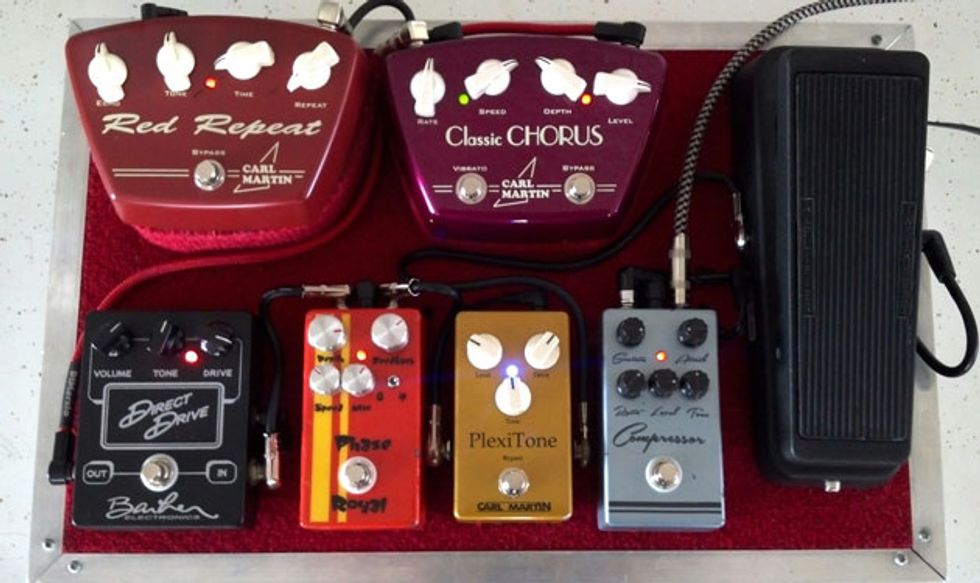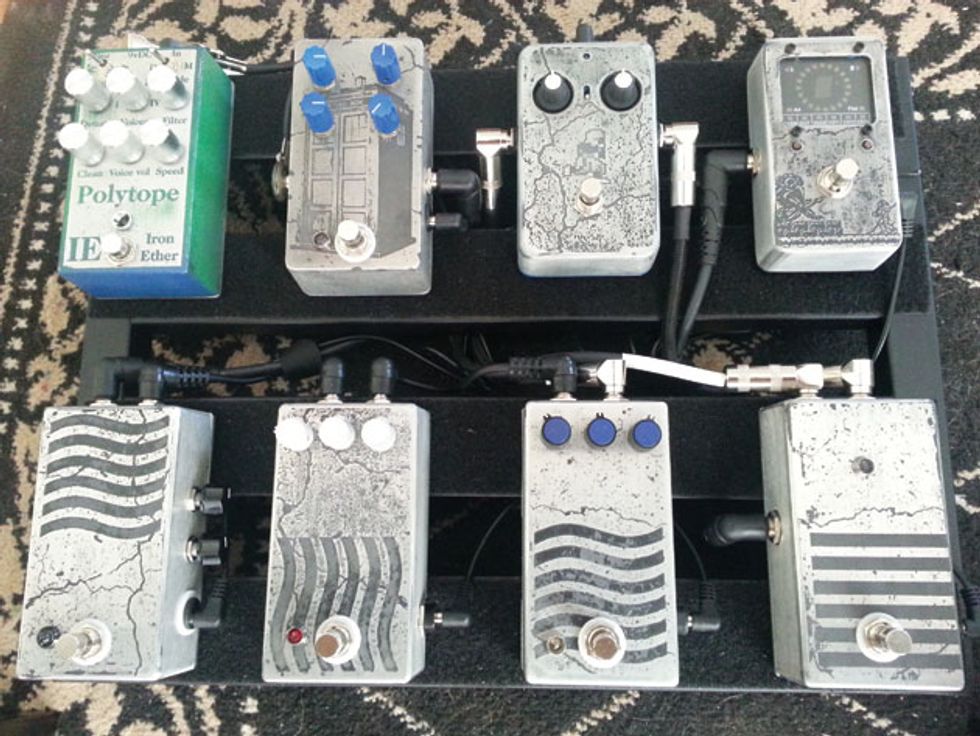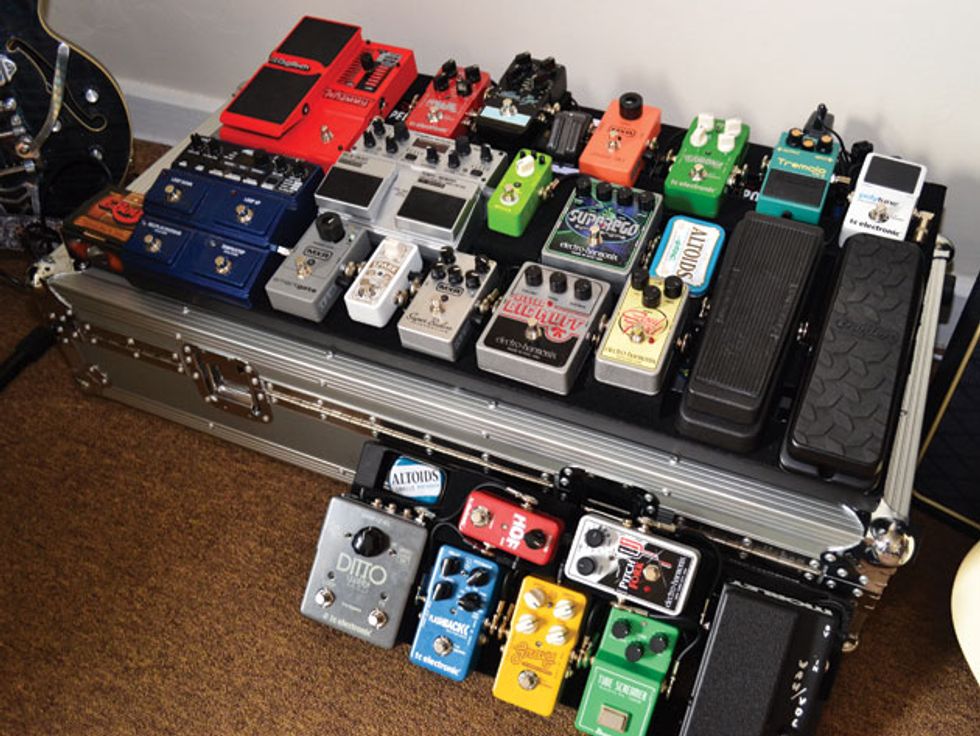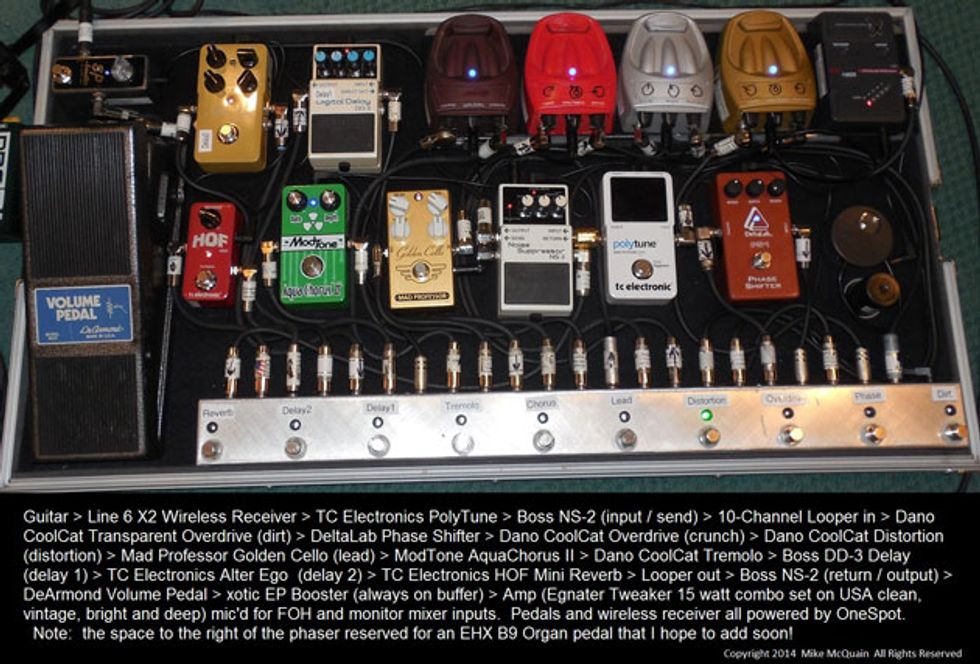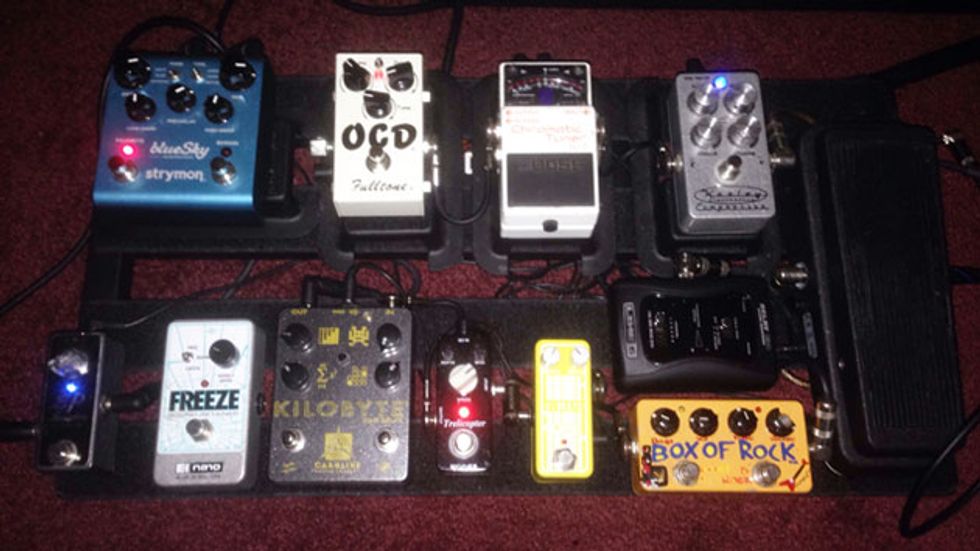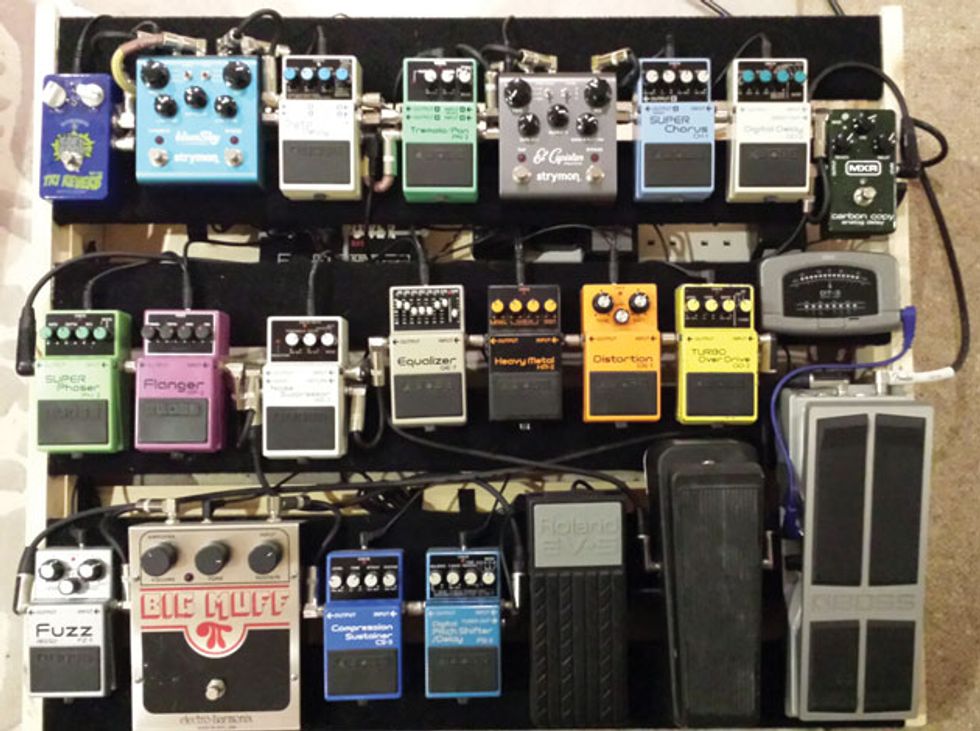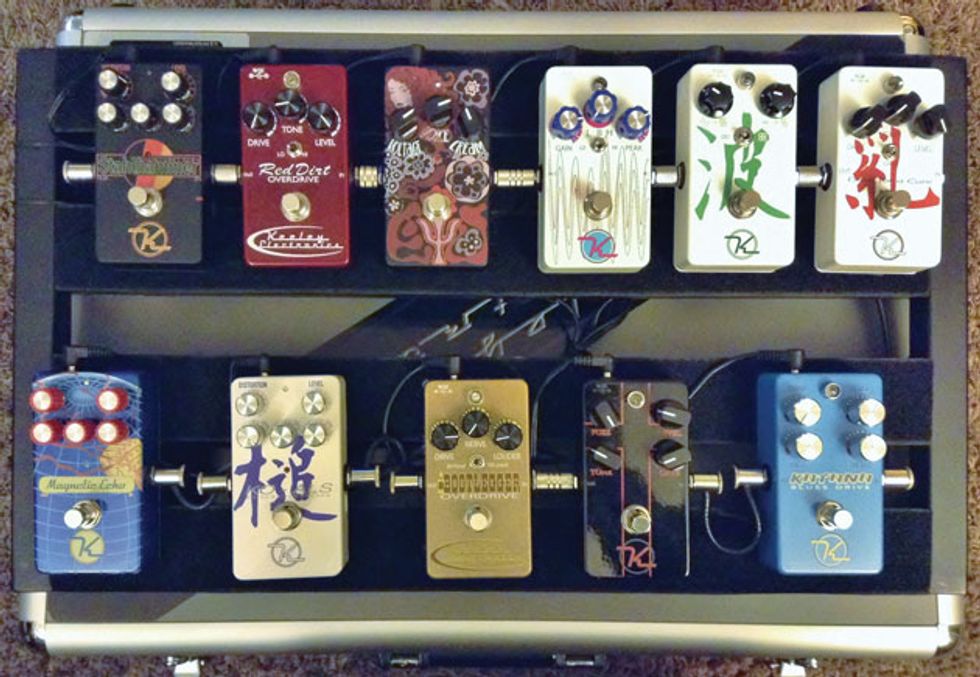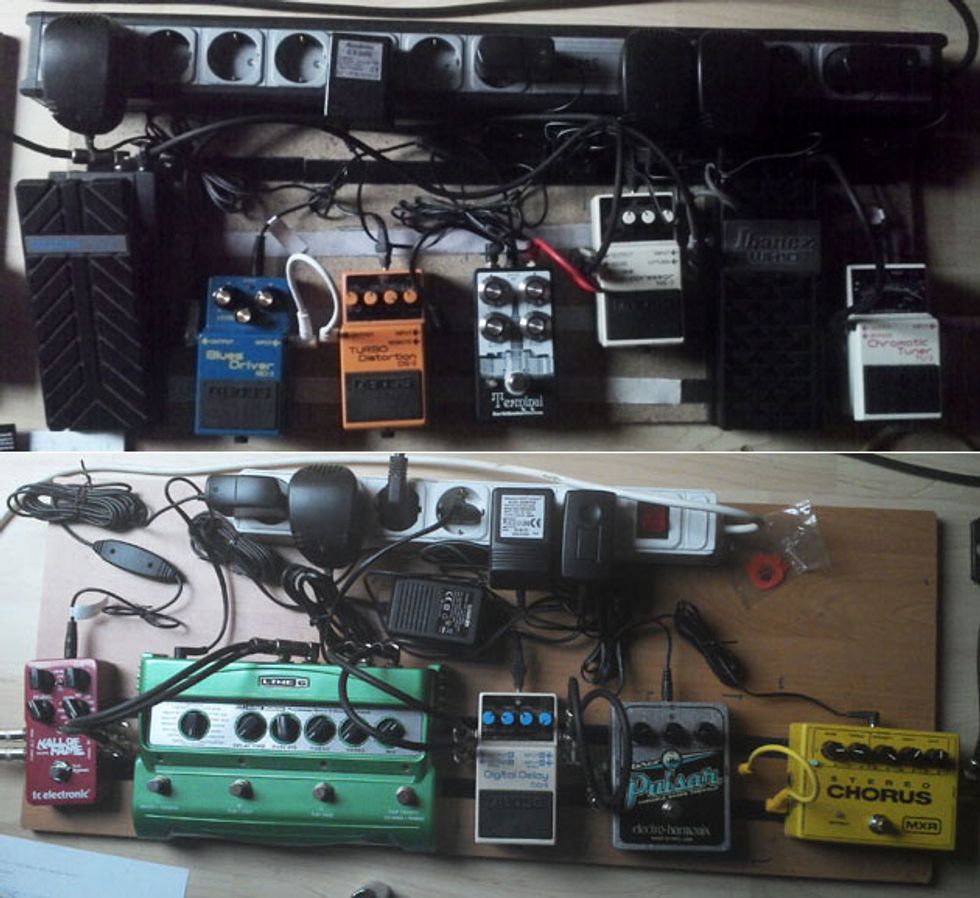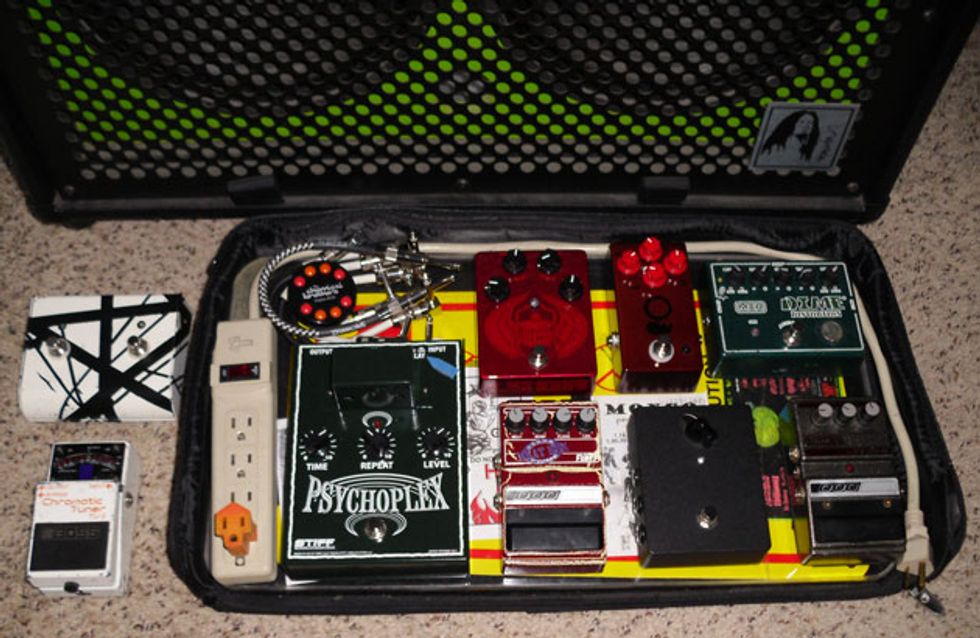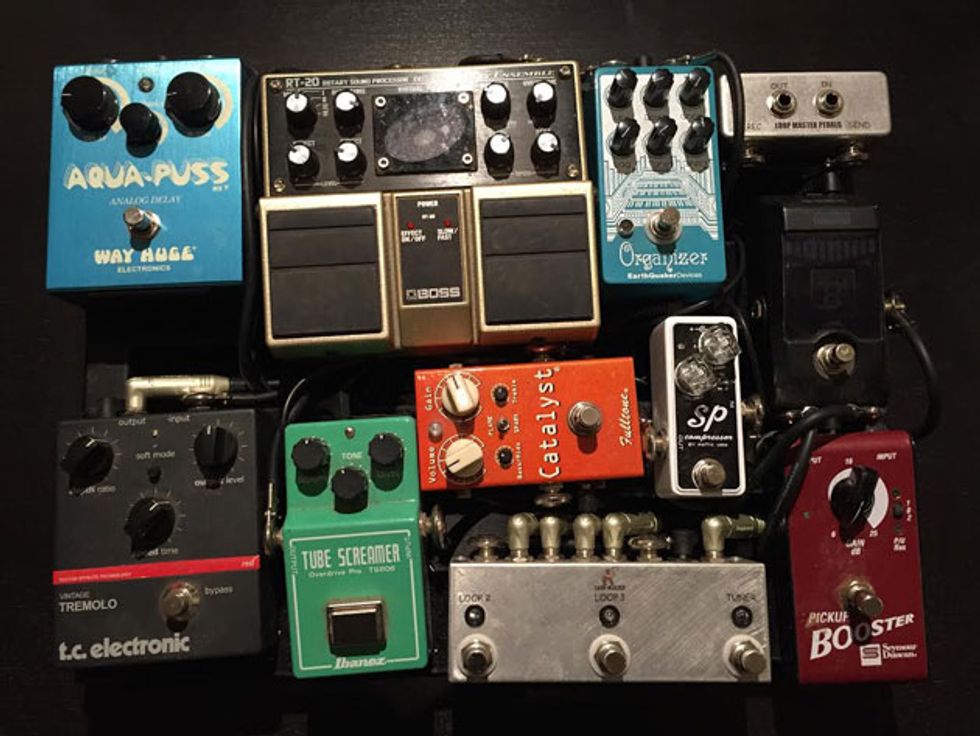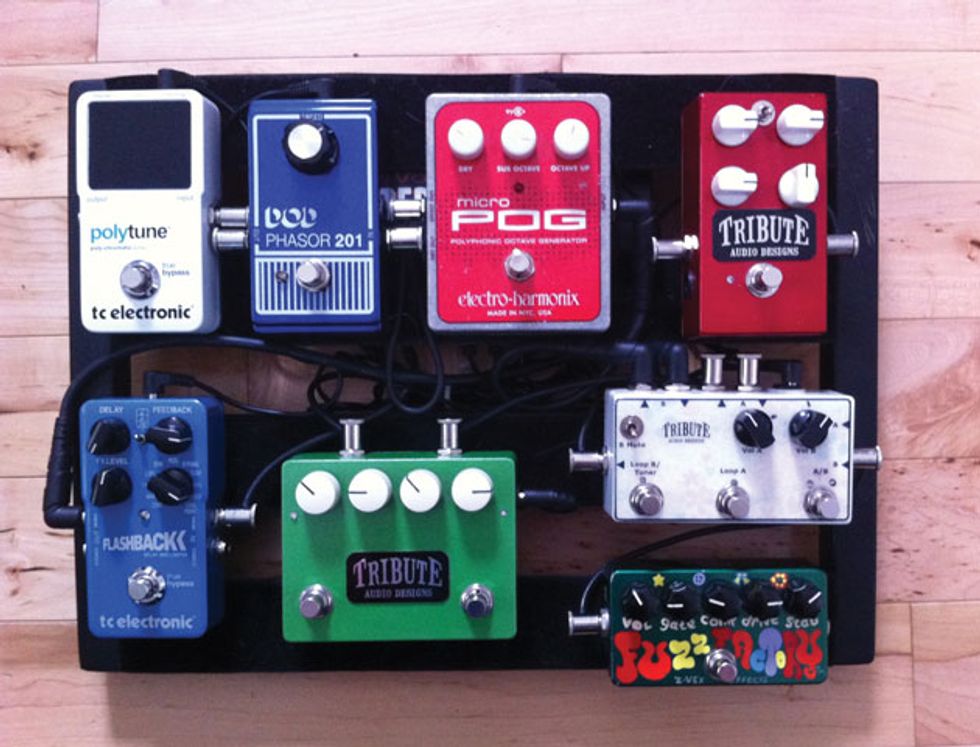 Ready for some self-inflicted pedal envy? Just check out the extraordinary setups from some of our fellow players. These recent submissions include a crafty "skateboard," a fuzz "smorgasboard," and submissions from a few players who may have gone "overboard." (Puns intended.)
Pedal lust has no end—these pedalboard pics keep rolling in, and there are plenty more where these came from. Check out other reader boards at premierguitar.com.