GALLERY: Red Hot Chili Peppers 2012 Touring Gear
Get up close and personal with Flea and Josh Klinghoffers'' rigs.
"With 35+ pedals in line, a clean switching system was necessary for easy rig maintenance. These custom switchers from Bright Onion Pedals feature a toggle switch assigned to each pedal with a corresponding letter that can be bypassed while keeping the chain alive. If the signal goes out, Josh's tech only has to flip each of the toggles and check the LEDs to see which pedal is the offender. "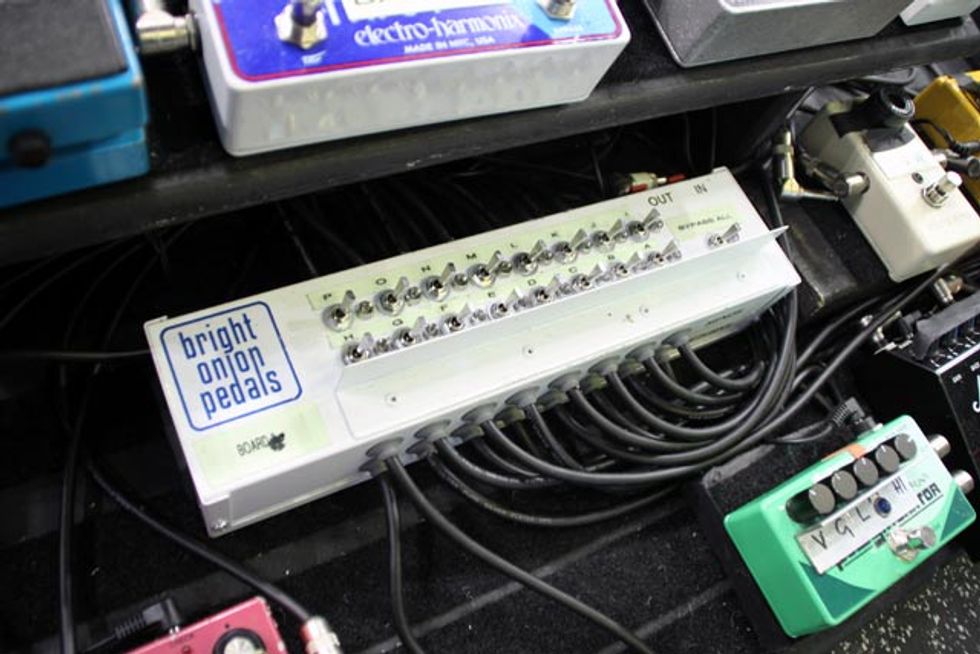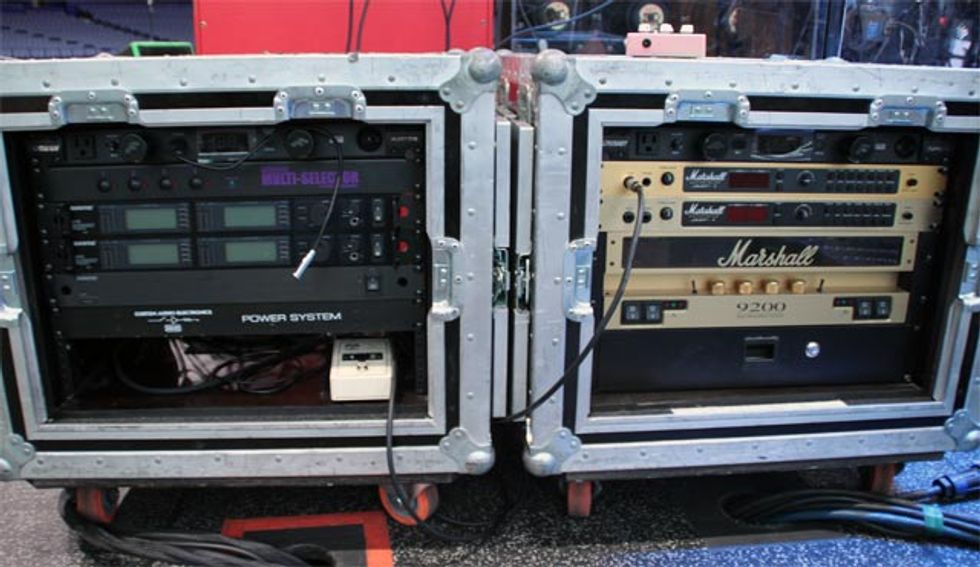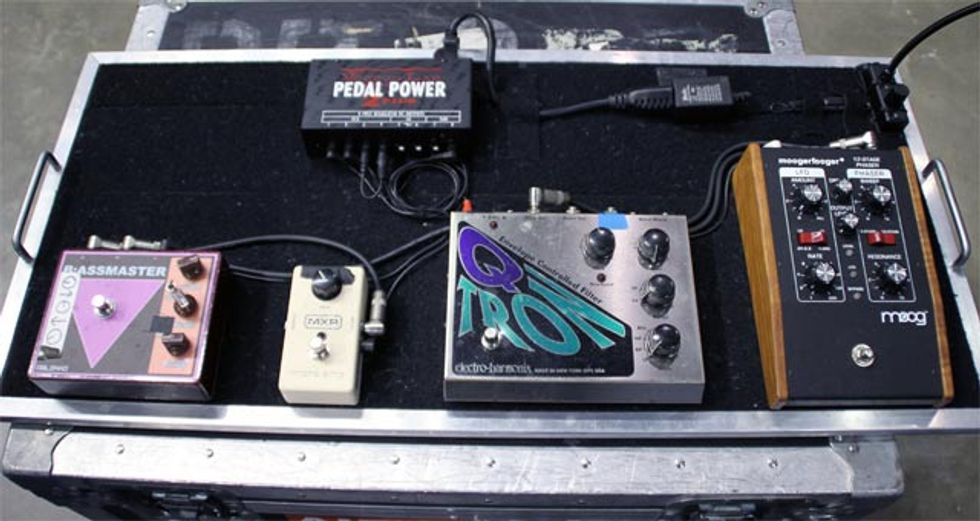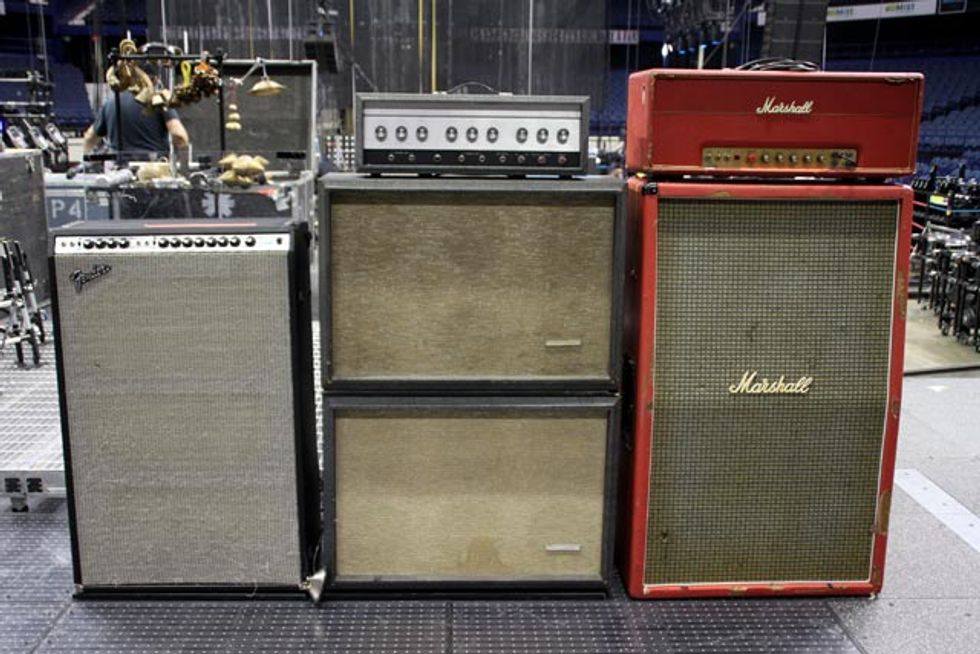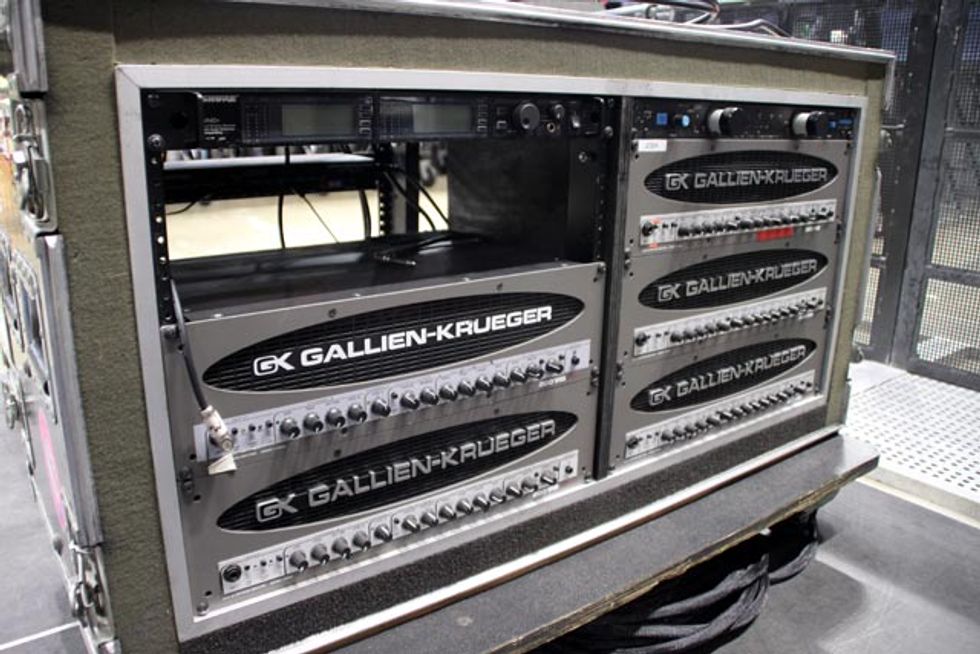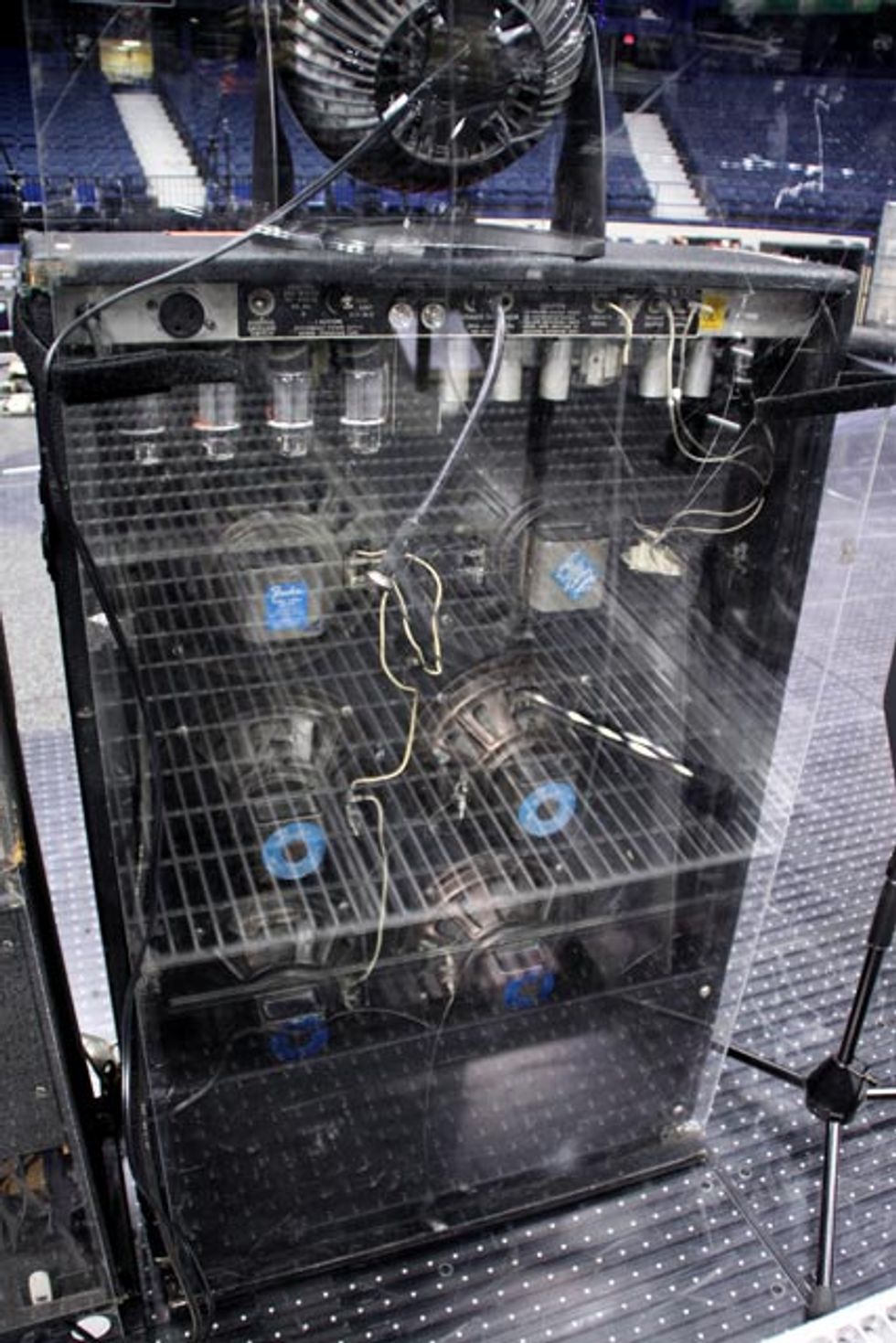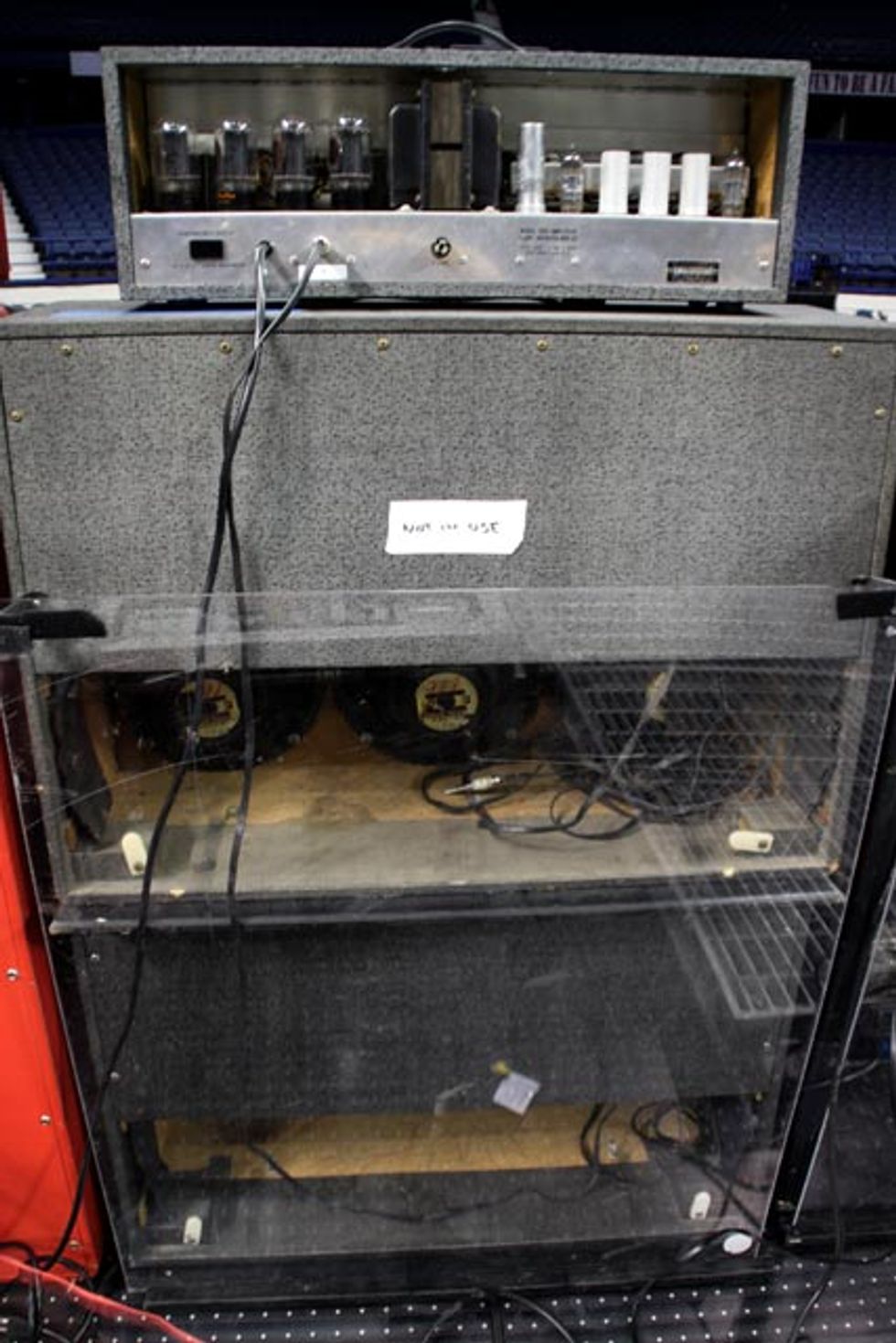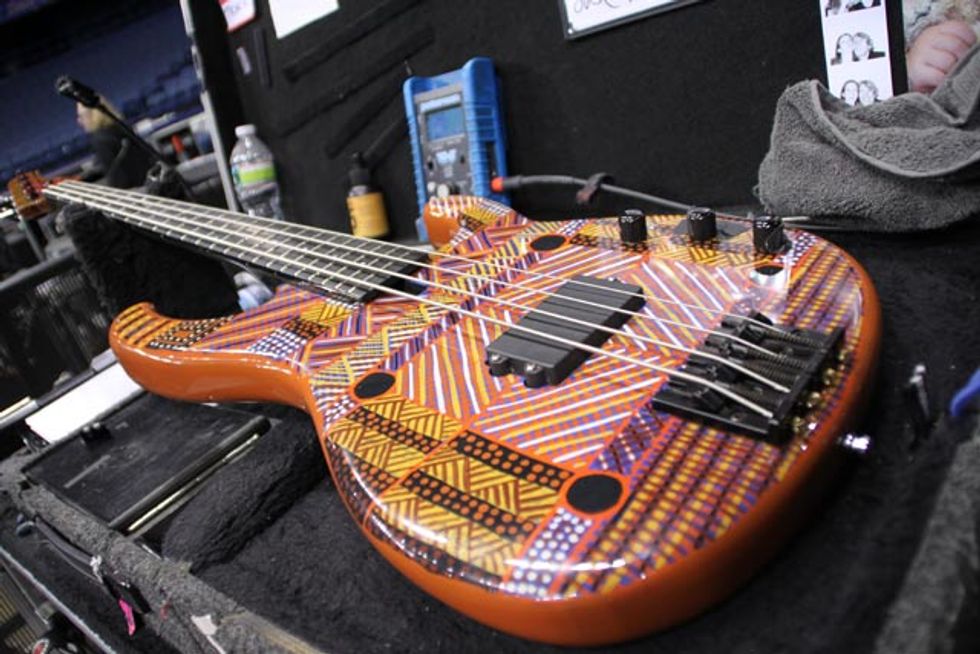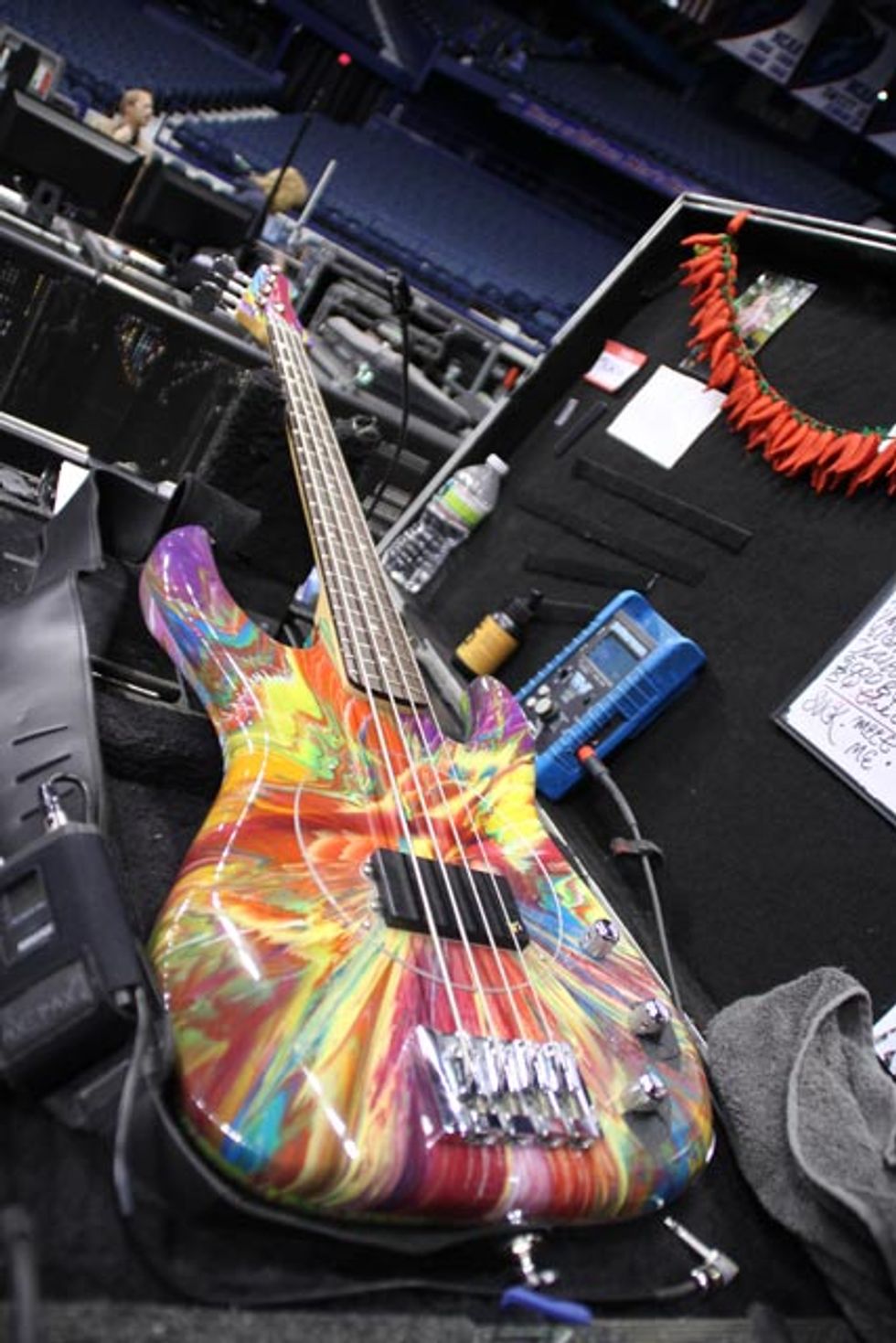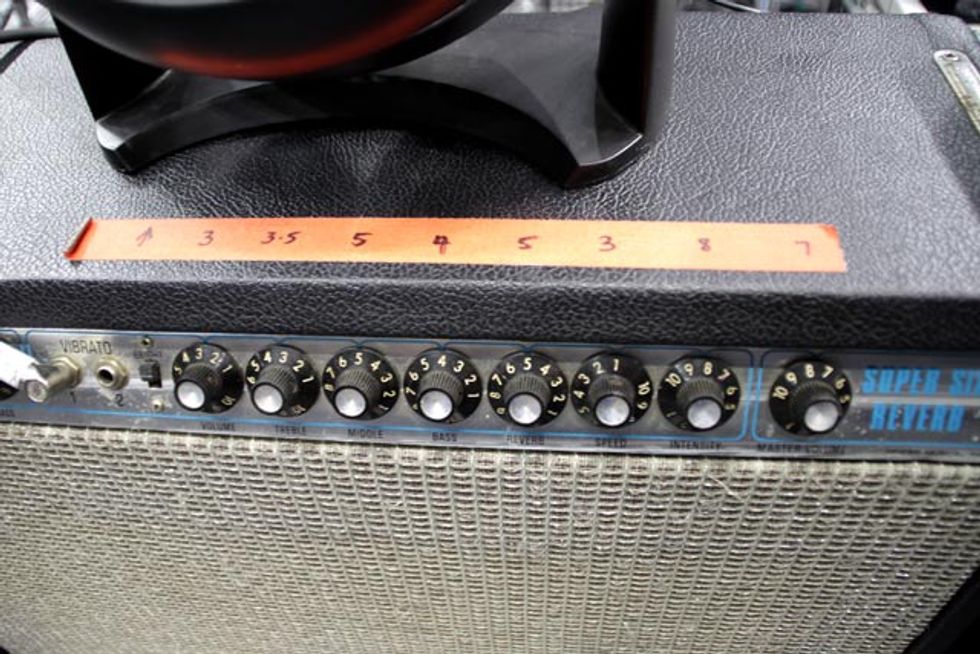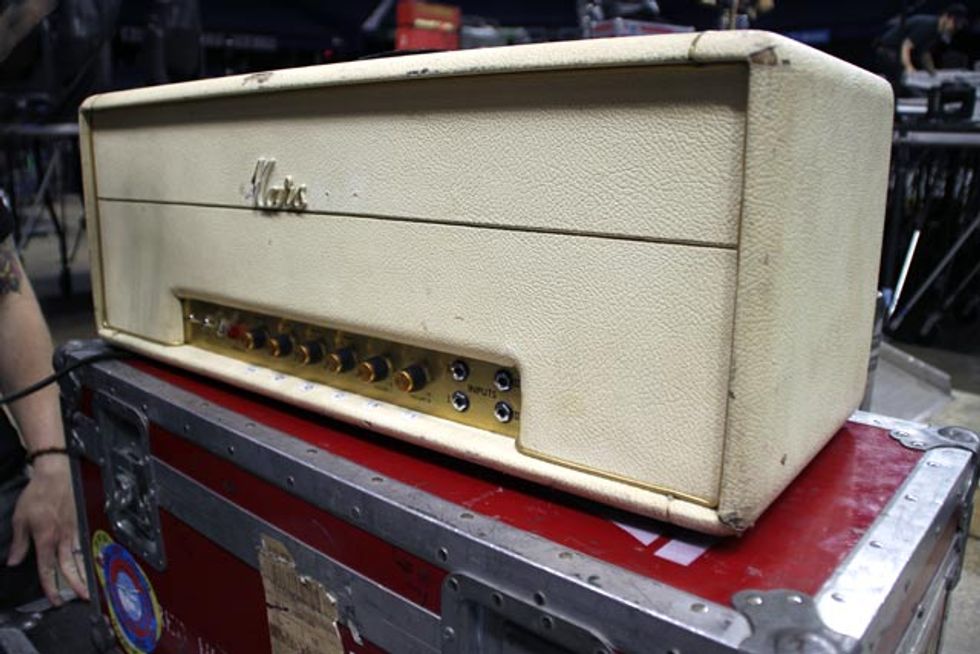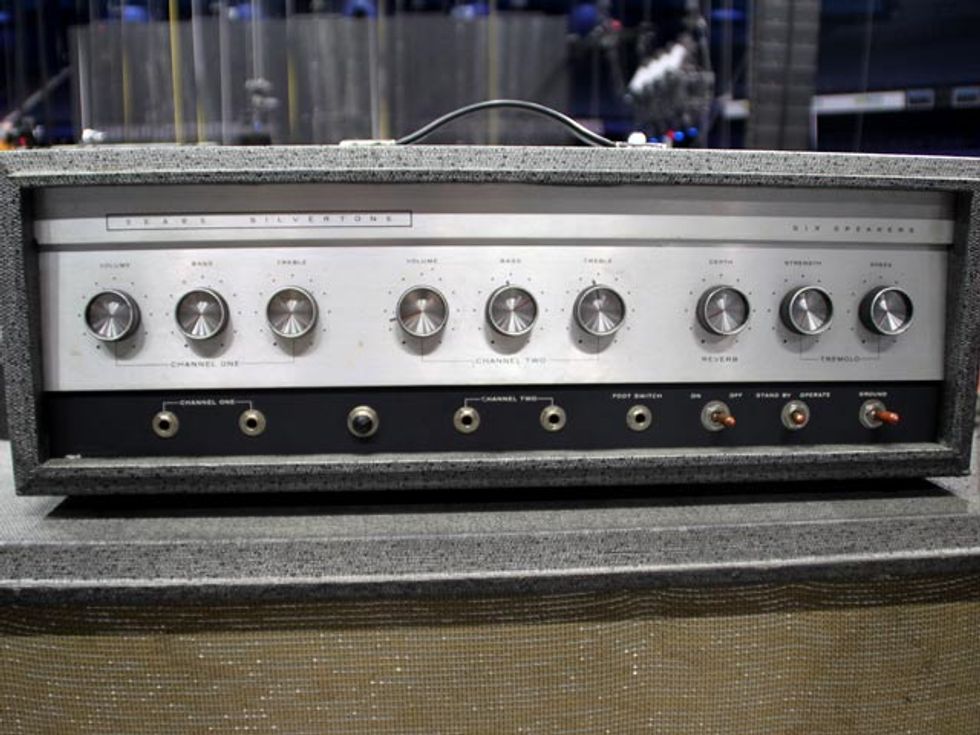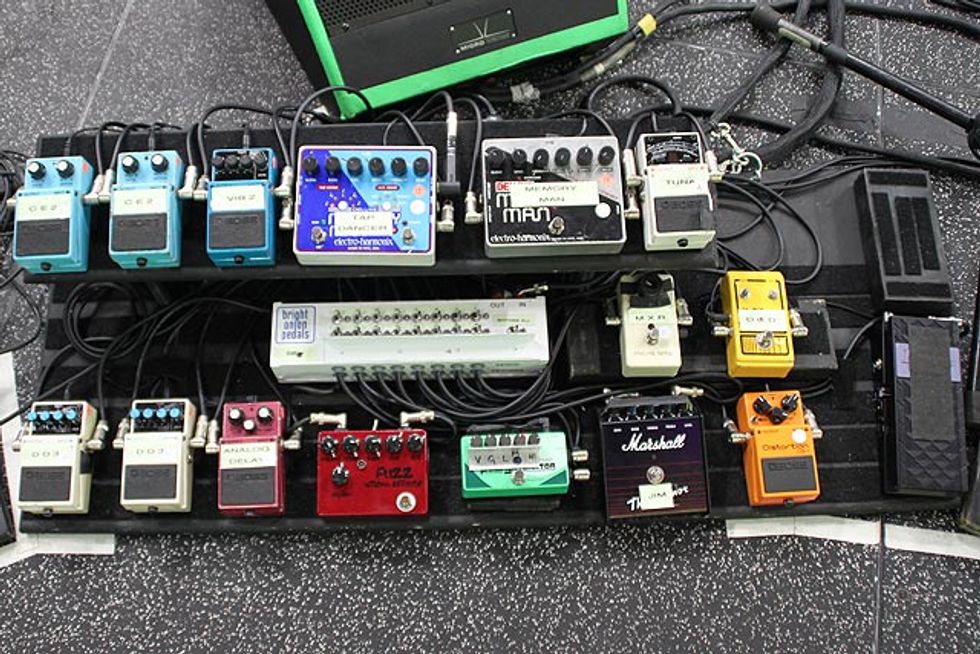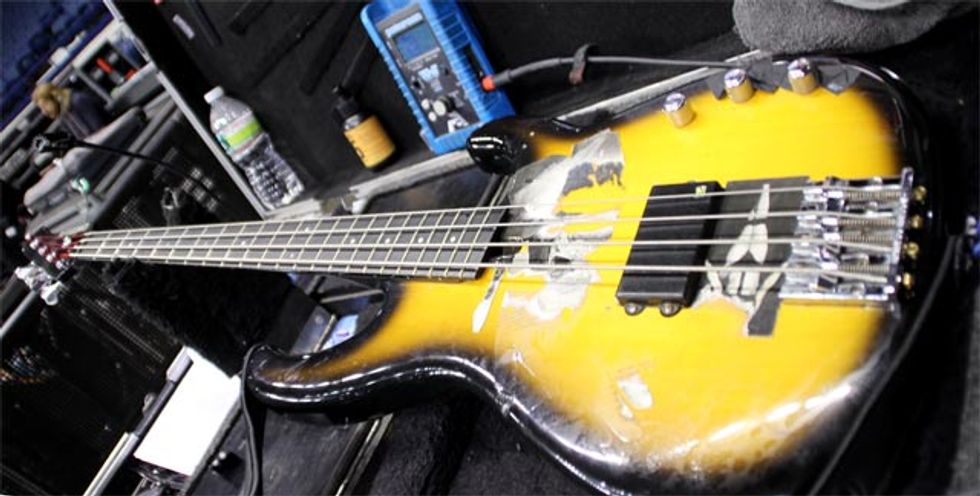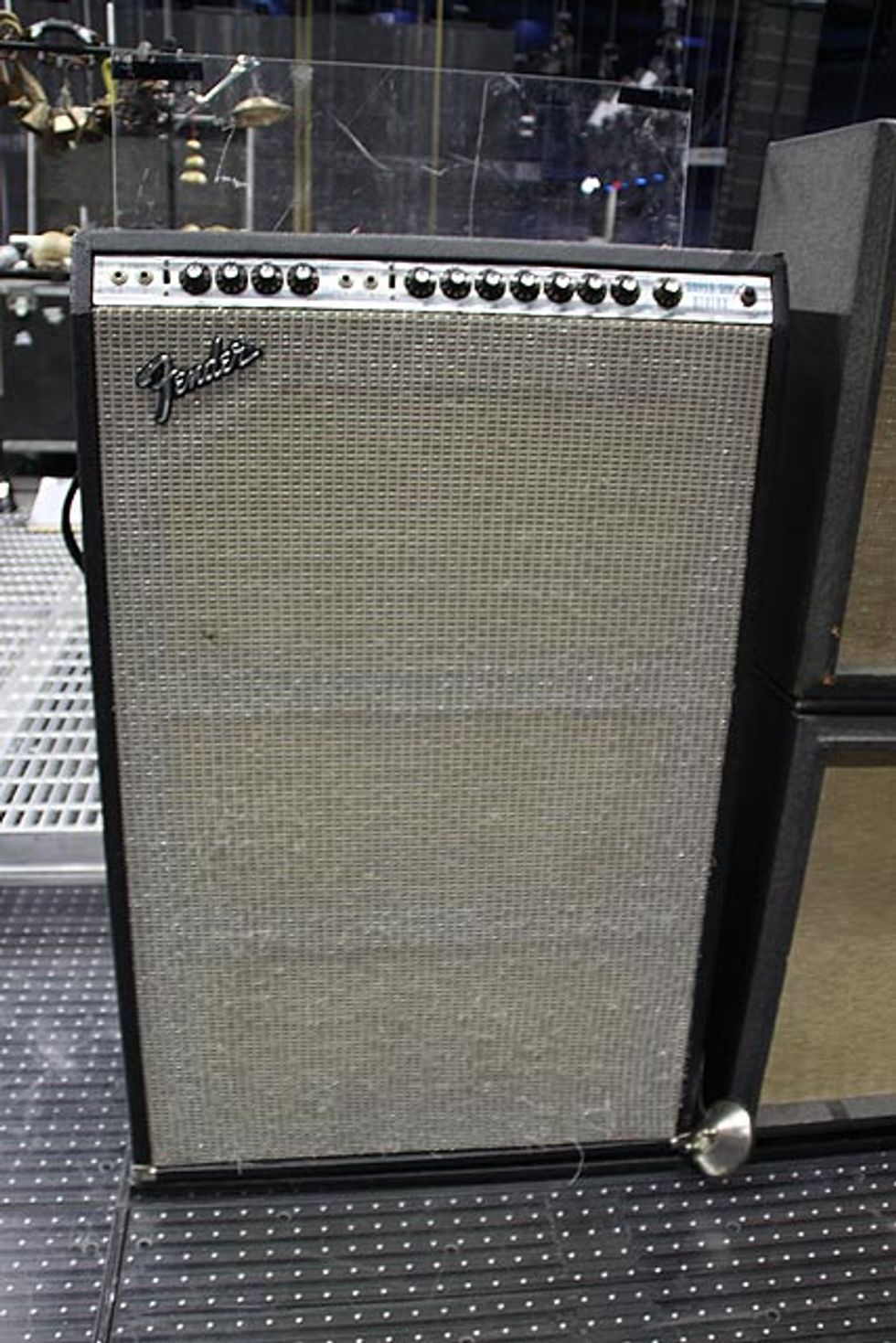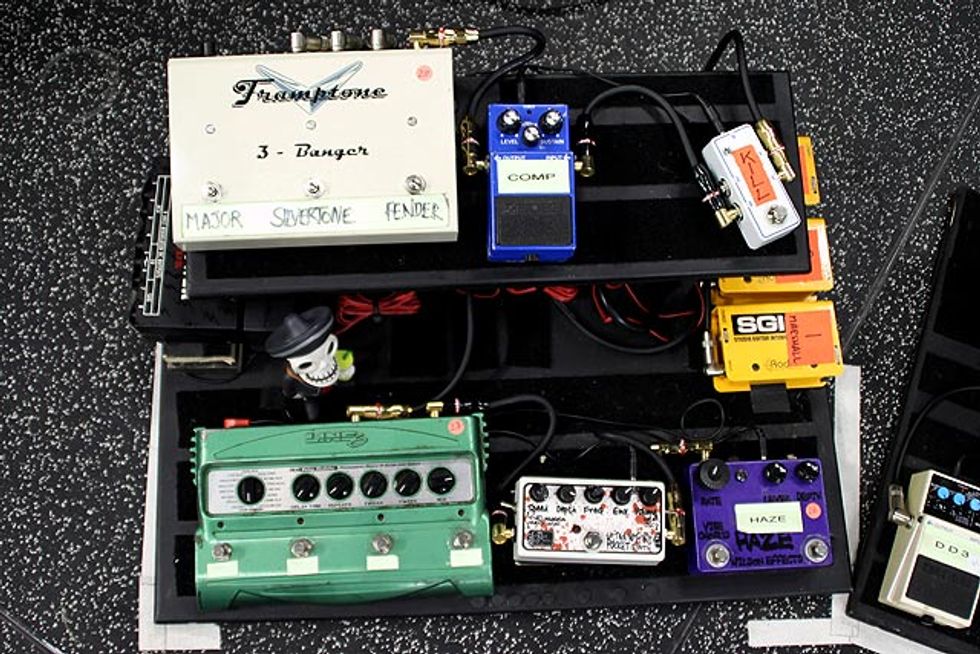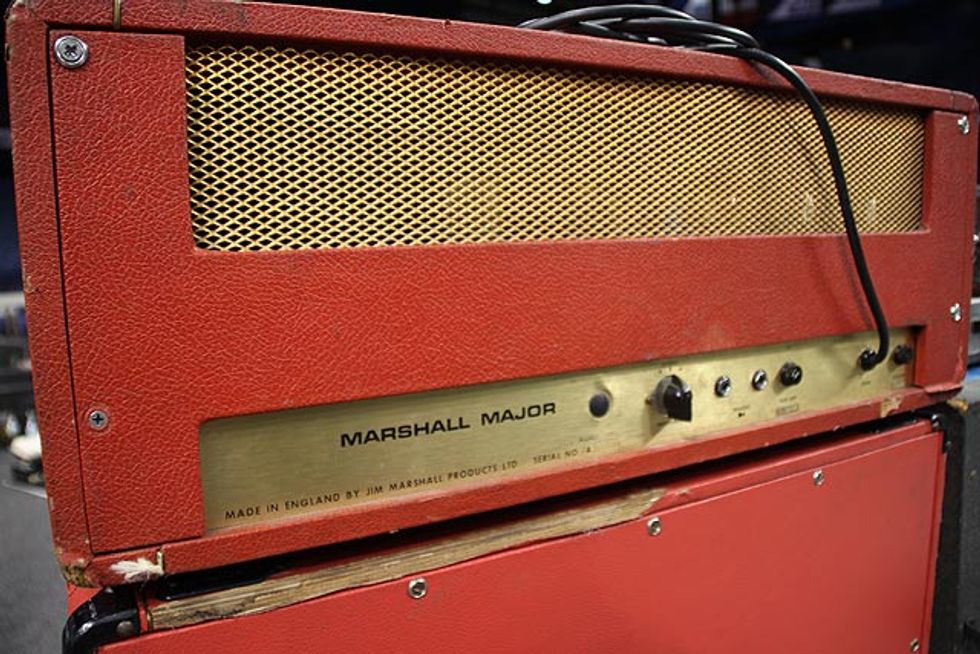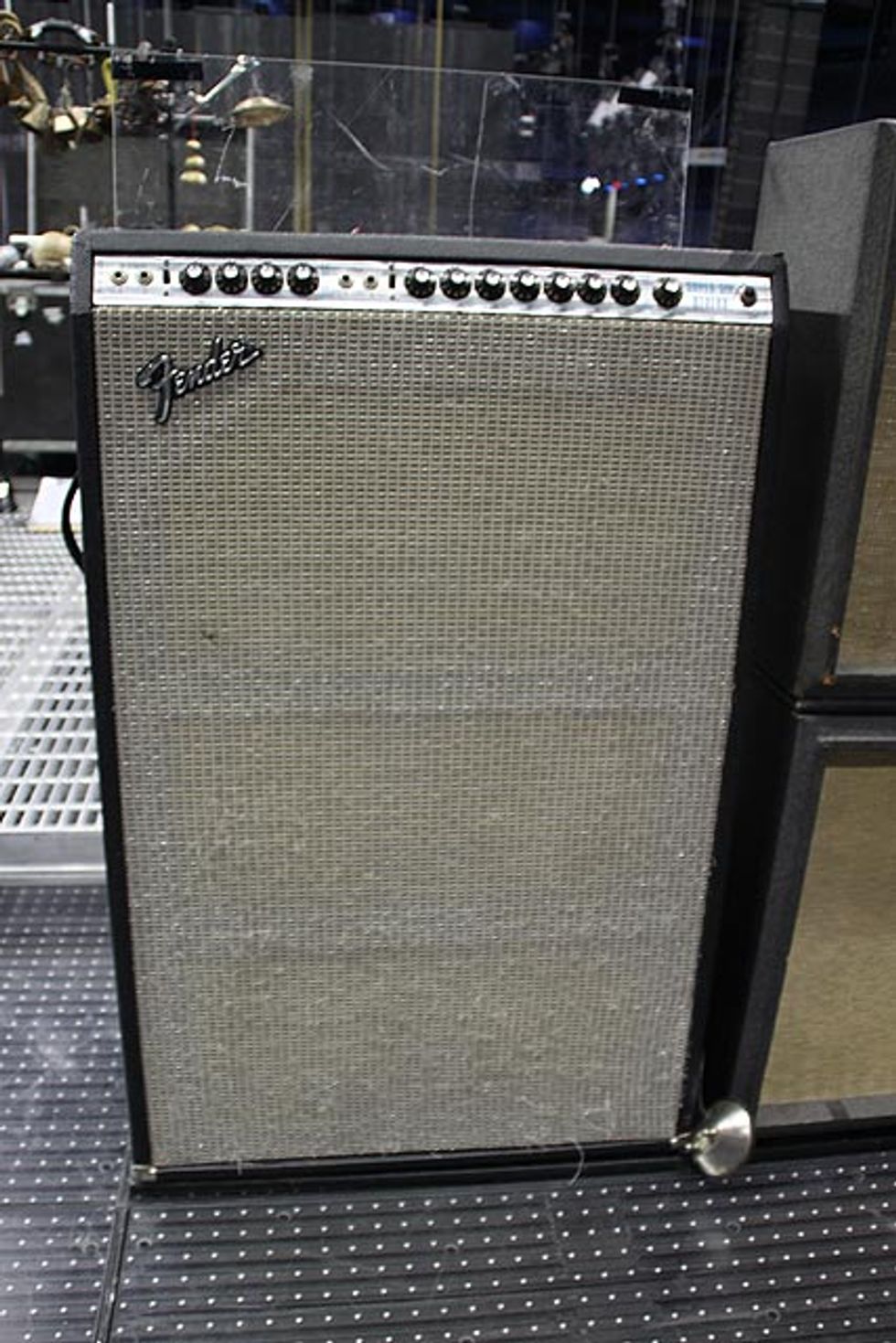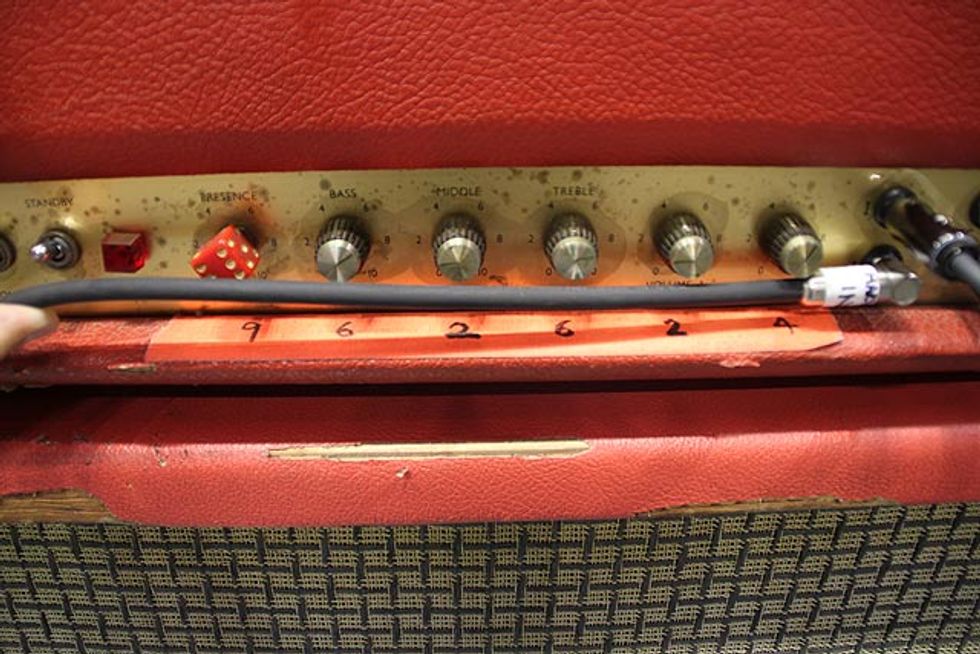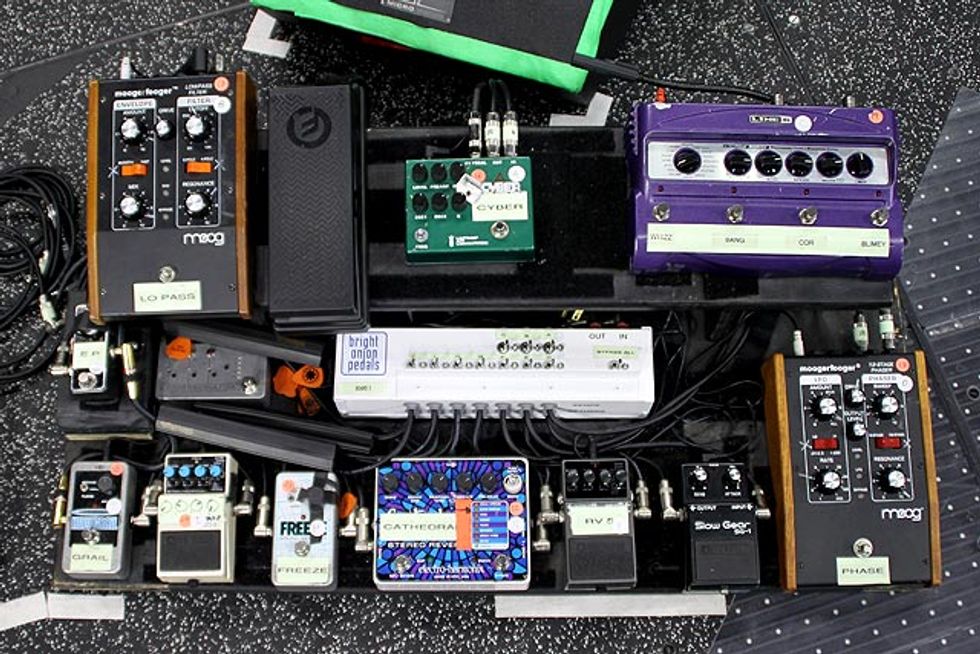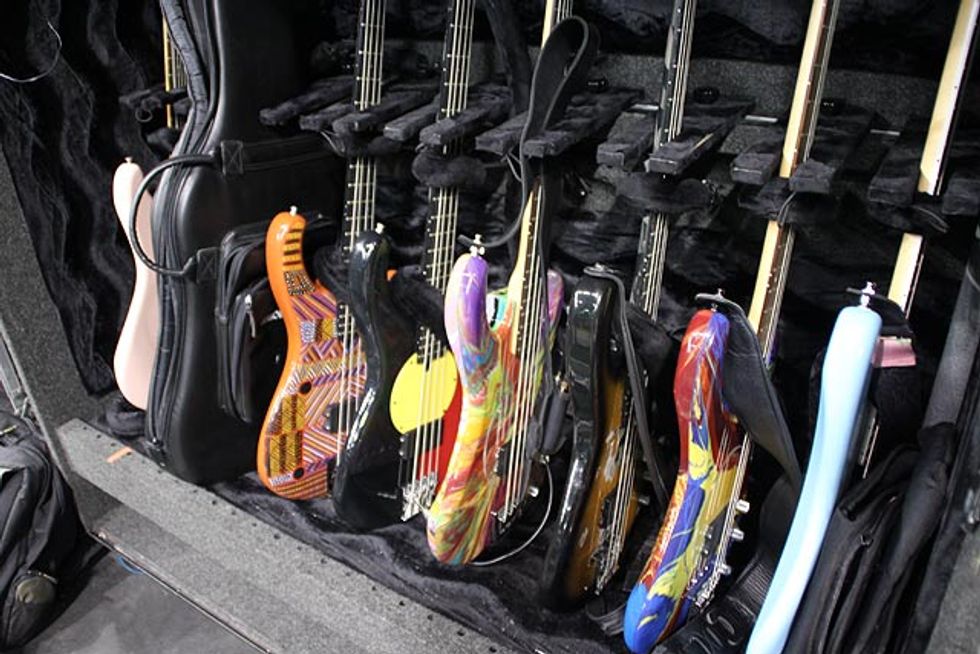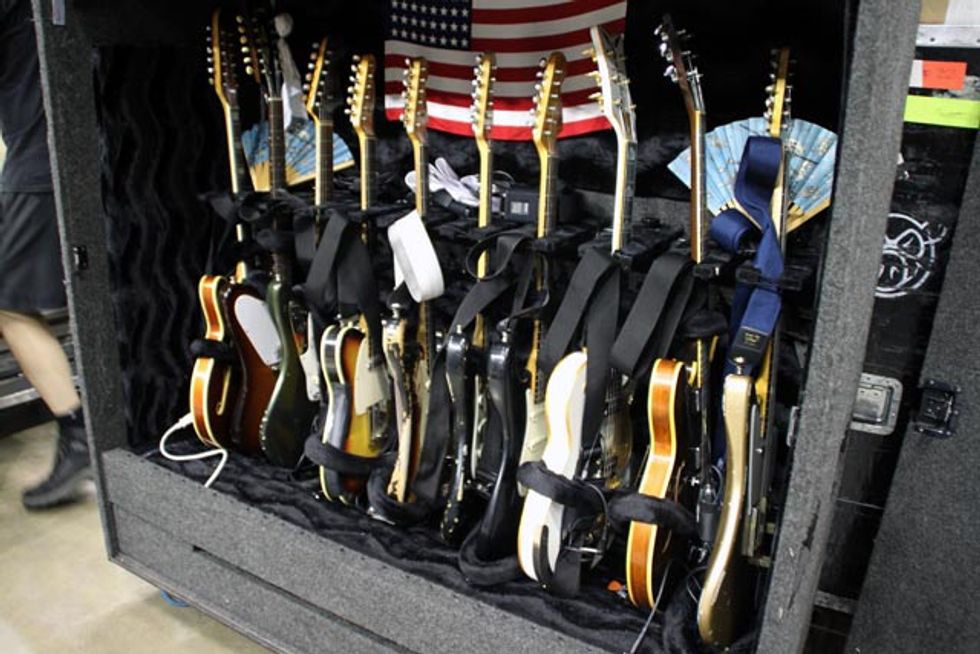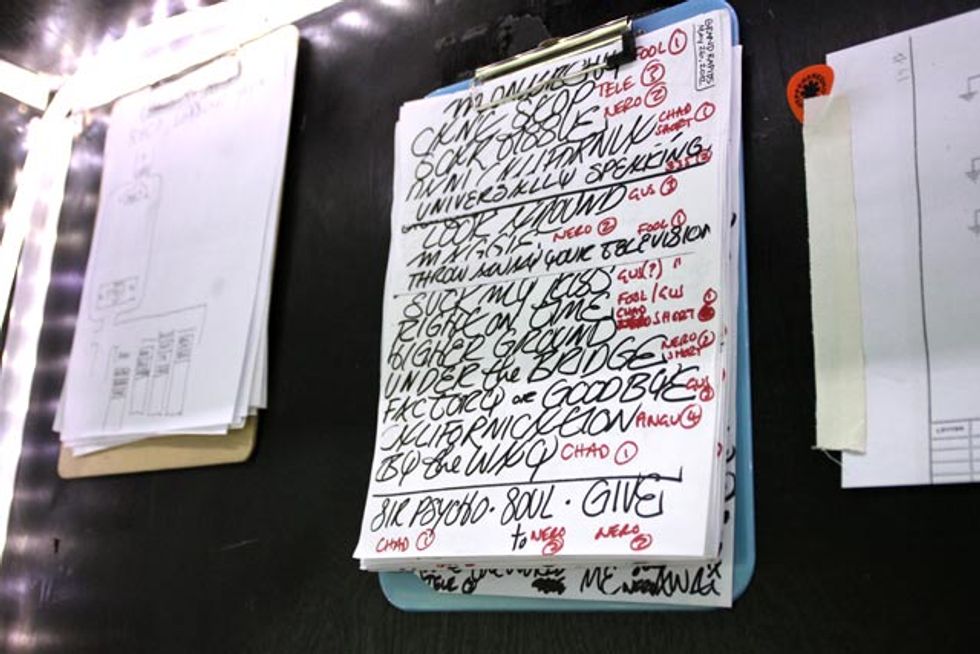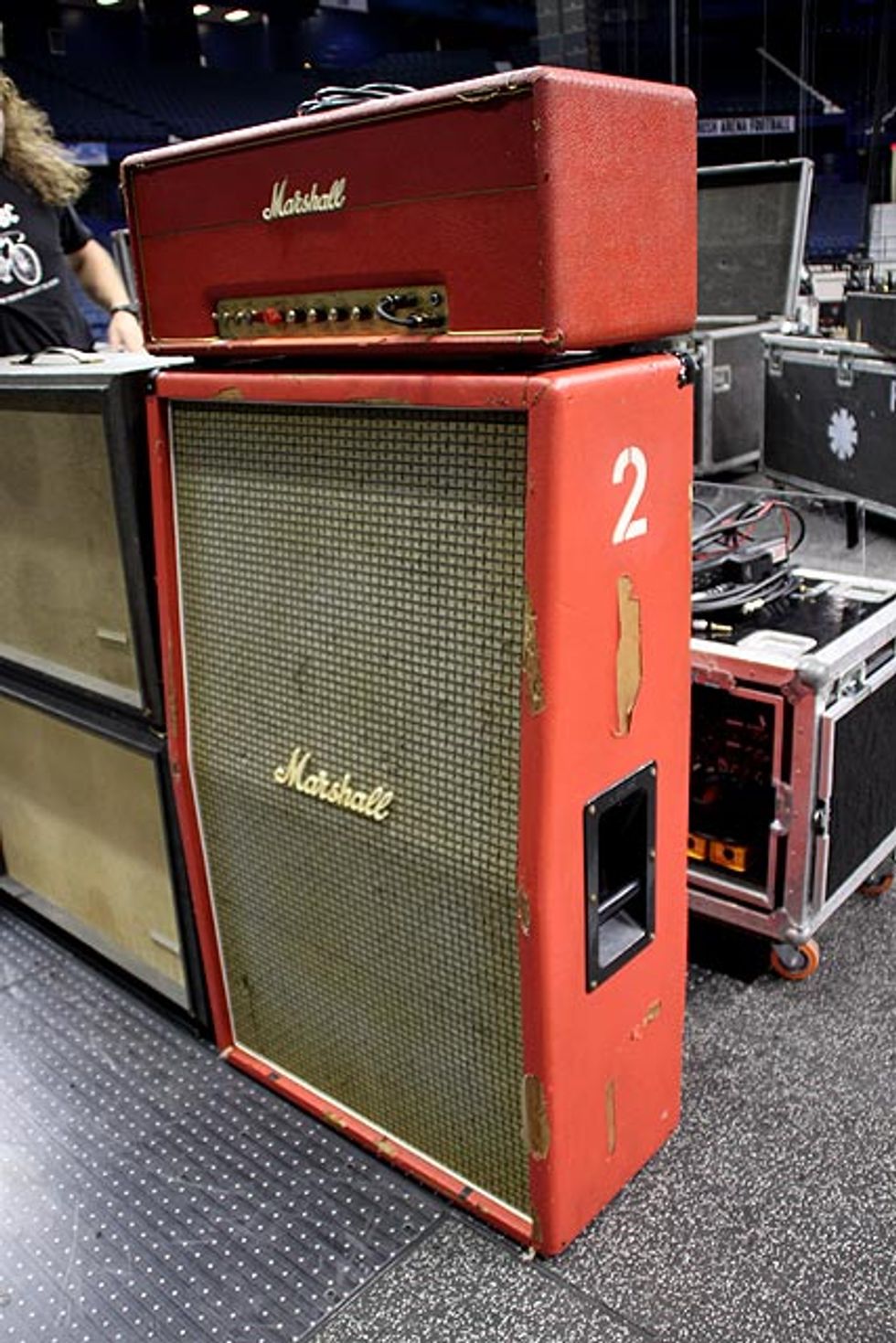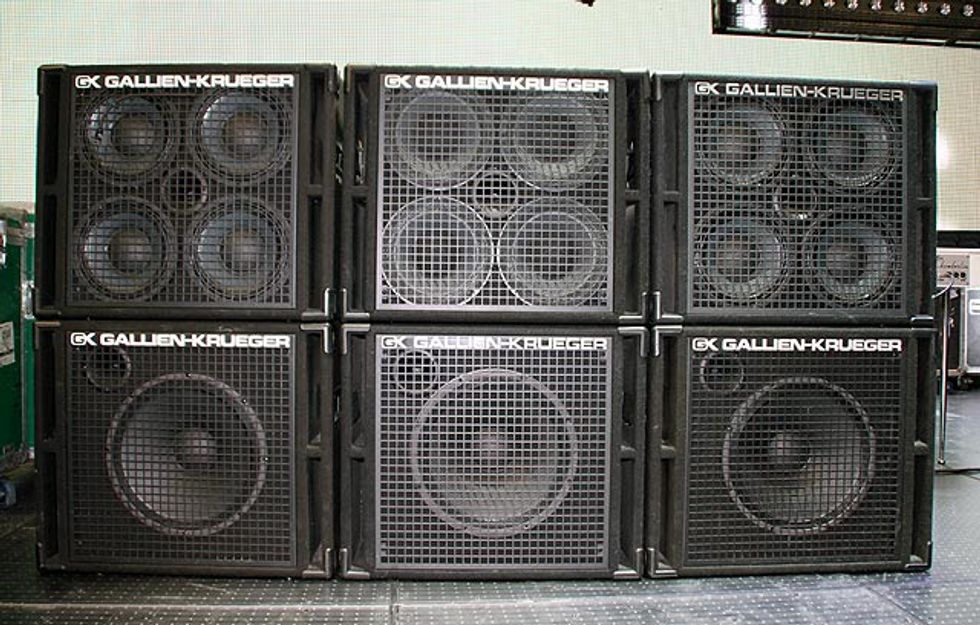 Watch our Rig Rundown videos for even more details on the rigs! Click here to see Flea's | Click here to see Josh's.