What Alex Lifeson and Geddy Lee are using on their "Clockwork Angels" tour.
Geddy Lee's Amps
Lee uses an Orange AD200 MK3 (with one as backup) for amplification. The Rivera RockCrusher power attenuator provides a load for the amp, which drives a Palmer speaker simulator. The Orange runs with new-old-stock GE 6550 power tubes. "They have a little less warmth than the [JSC Svetlana] 'Winged Cs,' but they have more clarity and sparkle in the high end, which works better with the high-gain distortion we run the amp with," explains Lee's tech, John "Skully" McIntosh. The signal path is detailed with the following image.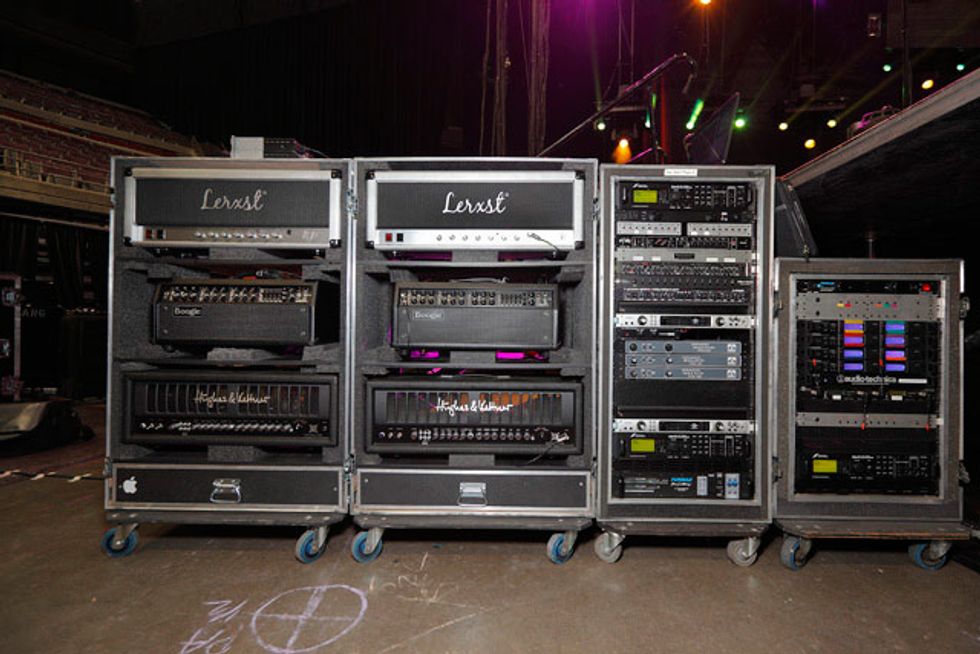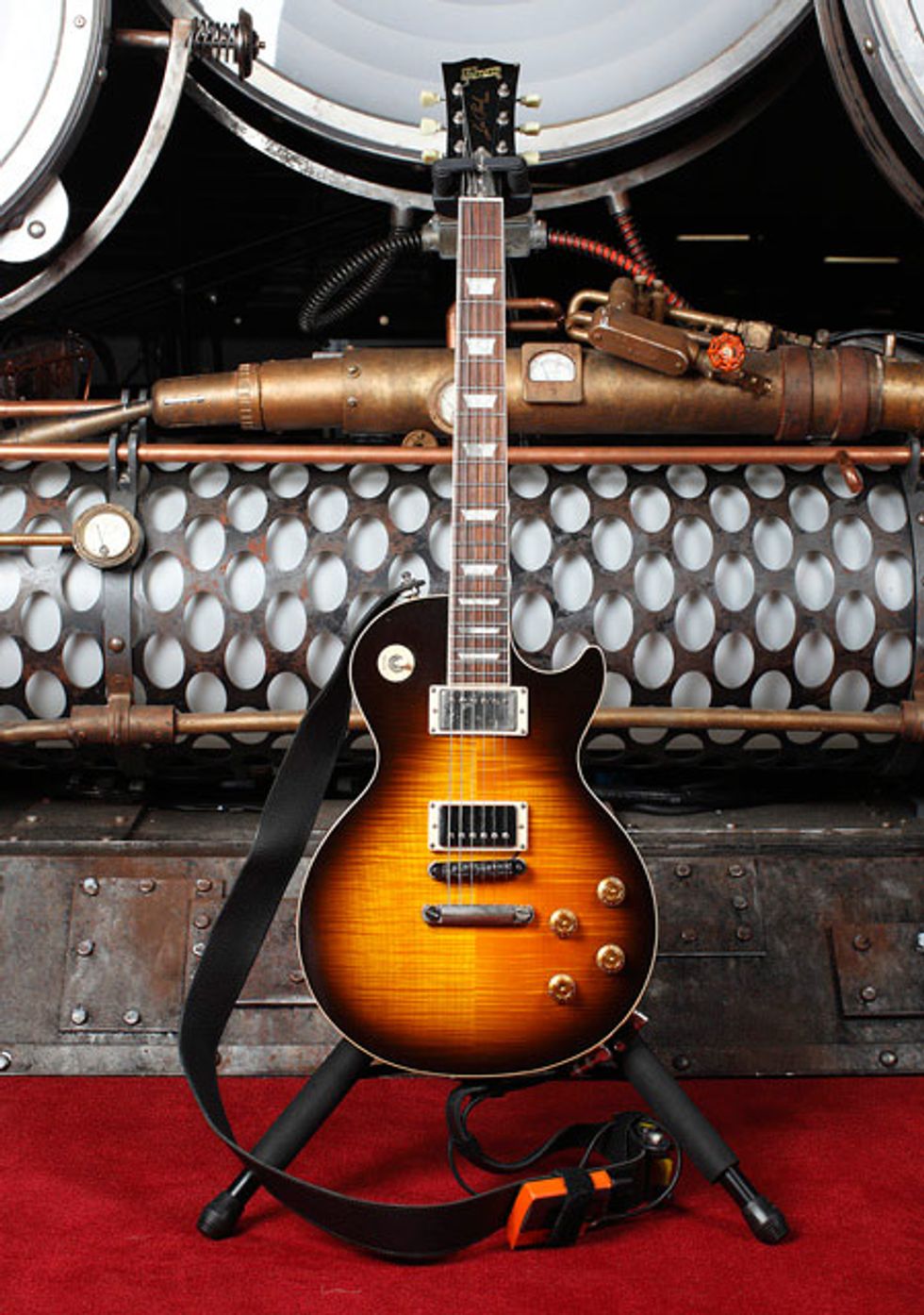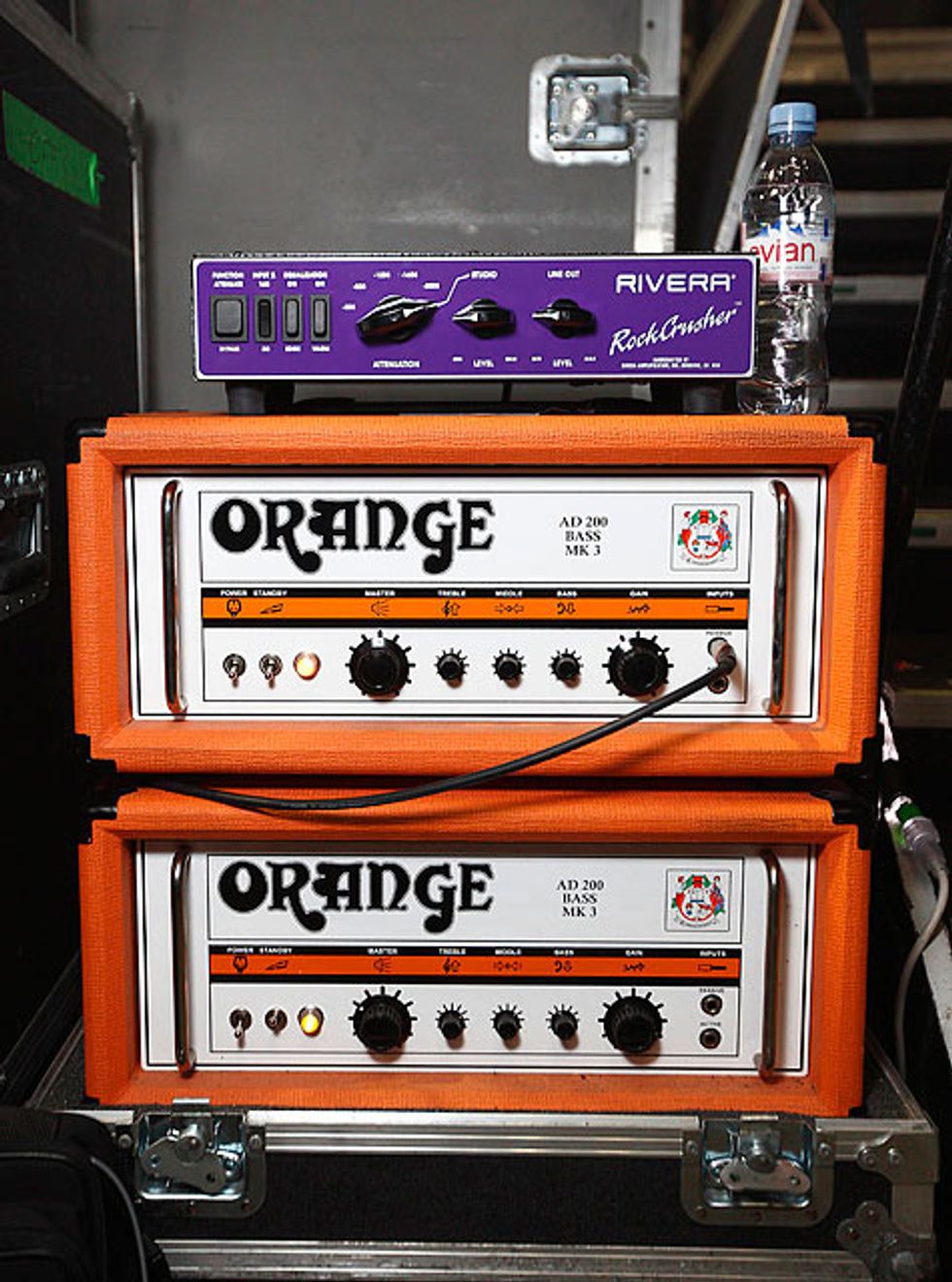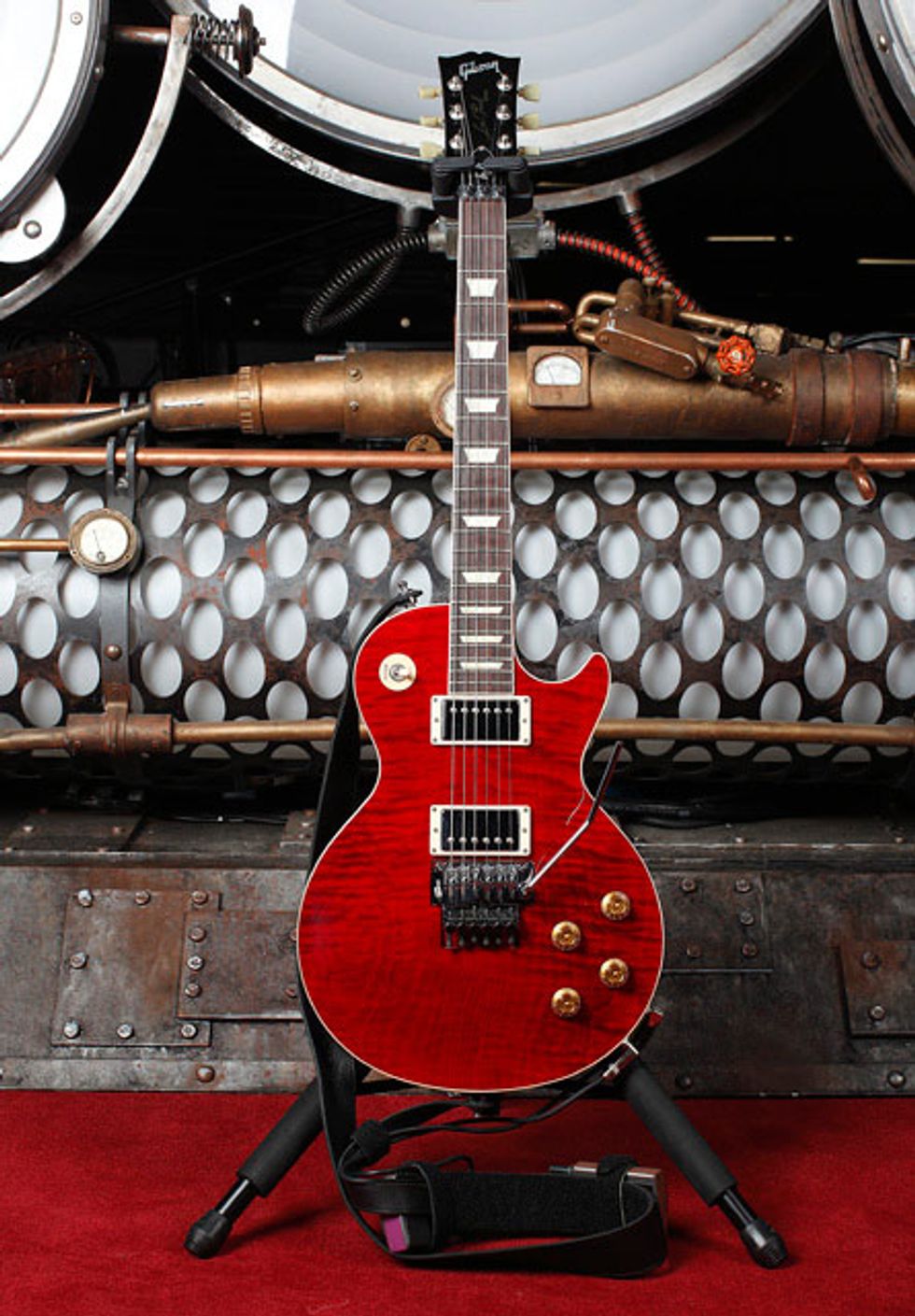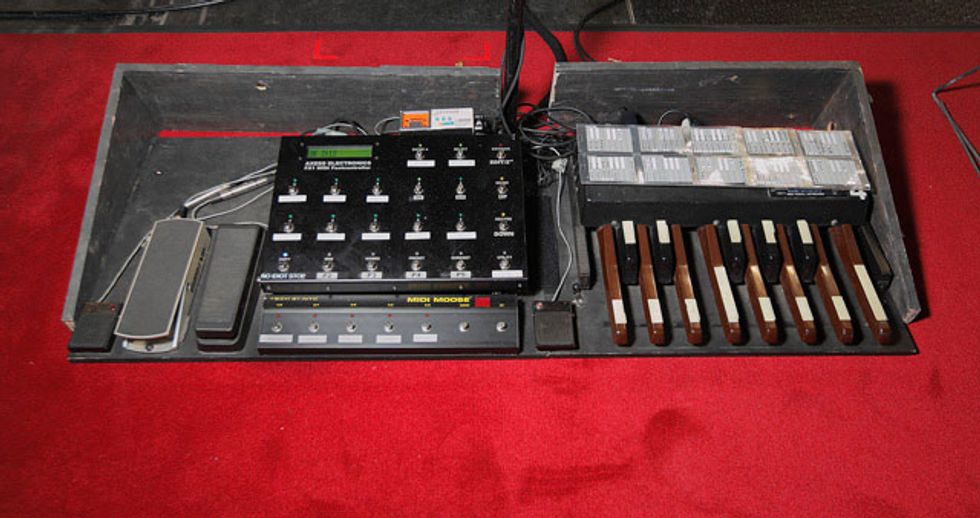 Click here
to read our interview with Alex and Geddy!