From super-clean grails to more modern classics to old-school obscurities, a look at the vintage gear in PG readers'' collections.
Craig Karr - 1964 Gibson ES-355 TDSV and 1963 Gibson Firebird V
Karr's two Gibsons are real rarities, with only 198 of the ES-355 made, and just 62 of the Firebird Vs in their respective years. Karr says the ES-355 is, "a killer through an AC30, Plexi, or Deluxe Reverb." He noted that the Firebird V is perfectly balanced with super fast action: "If you're trying to play like Johnny Winter, playing this one is your best shot."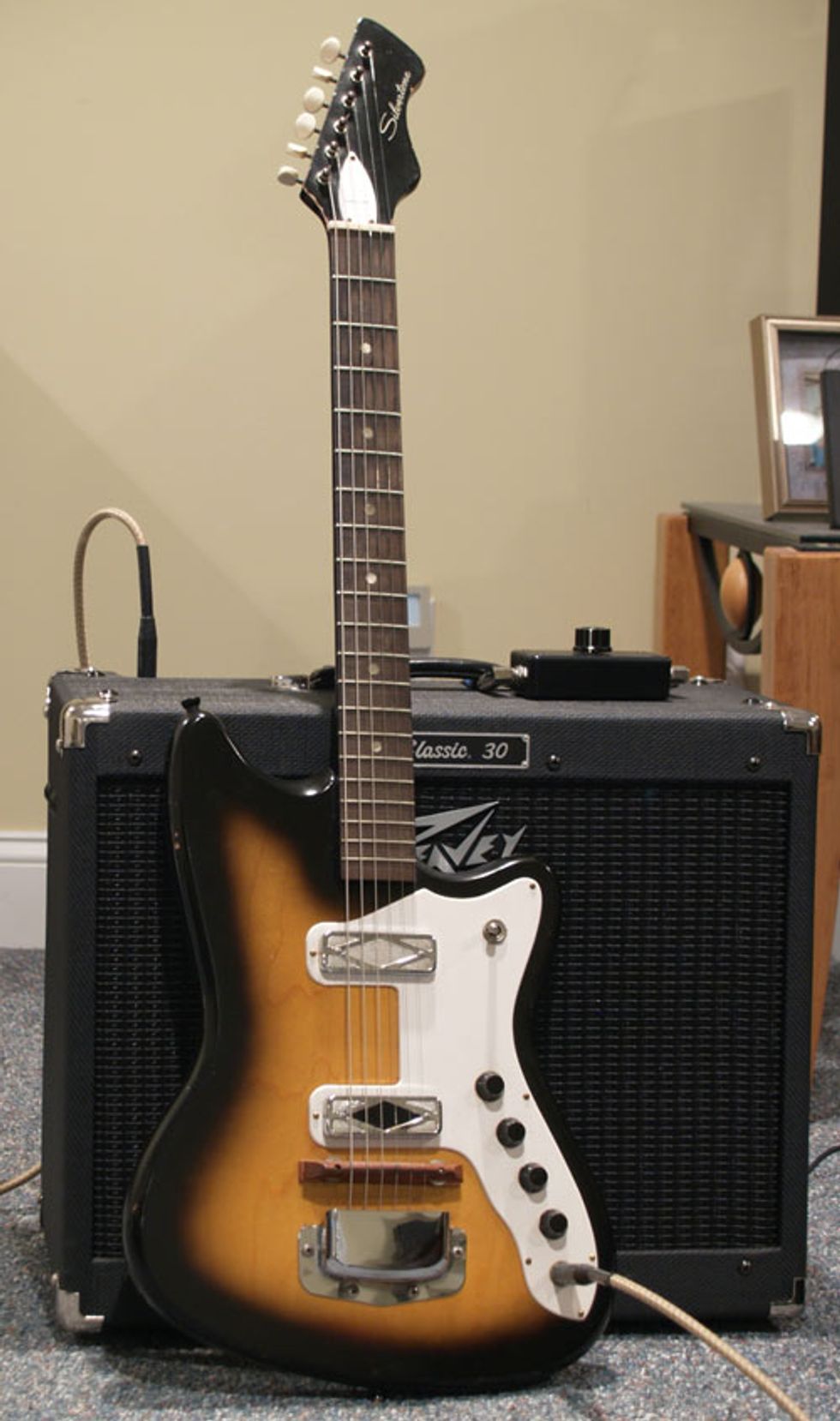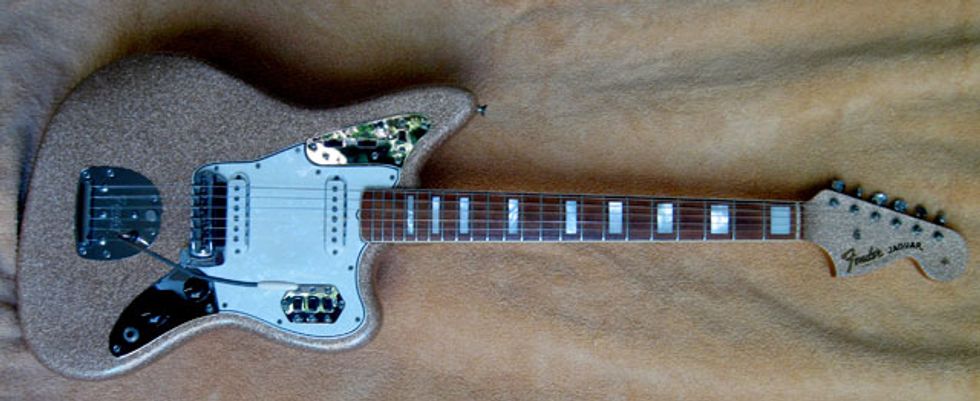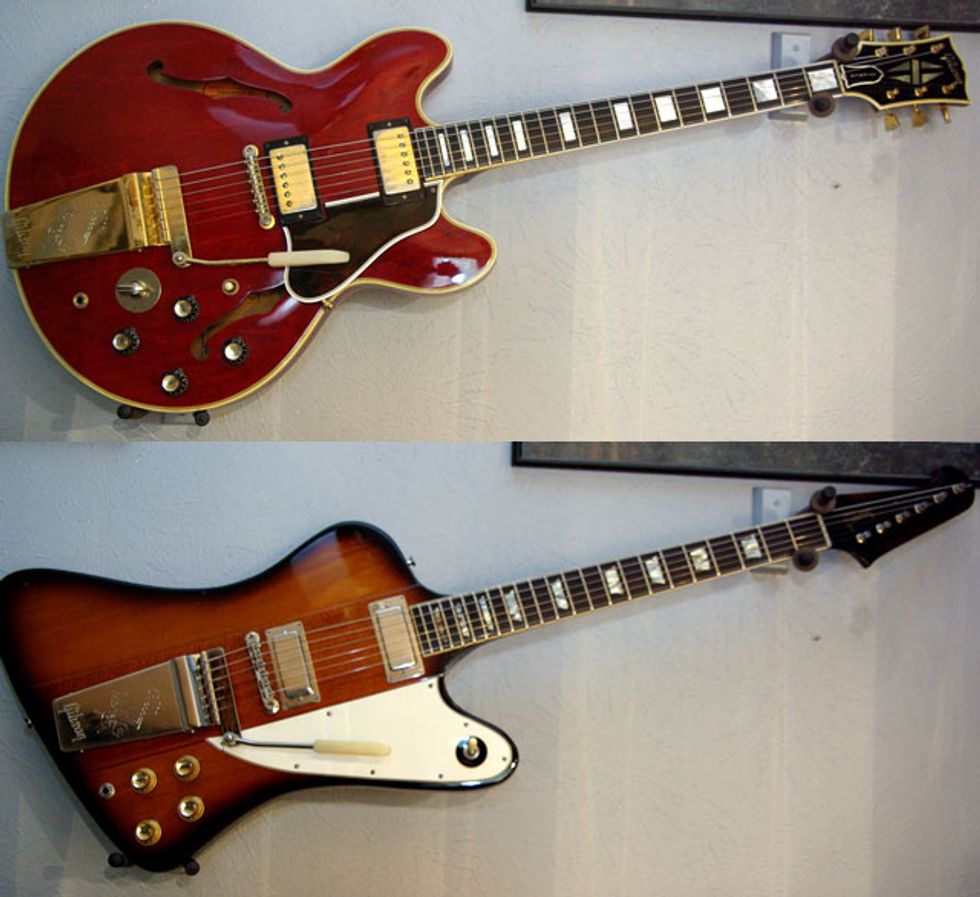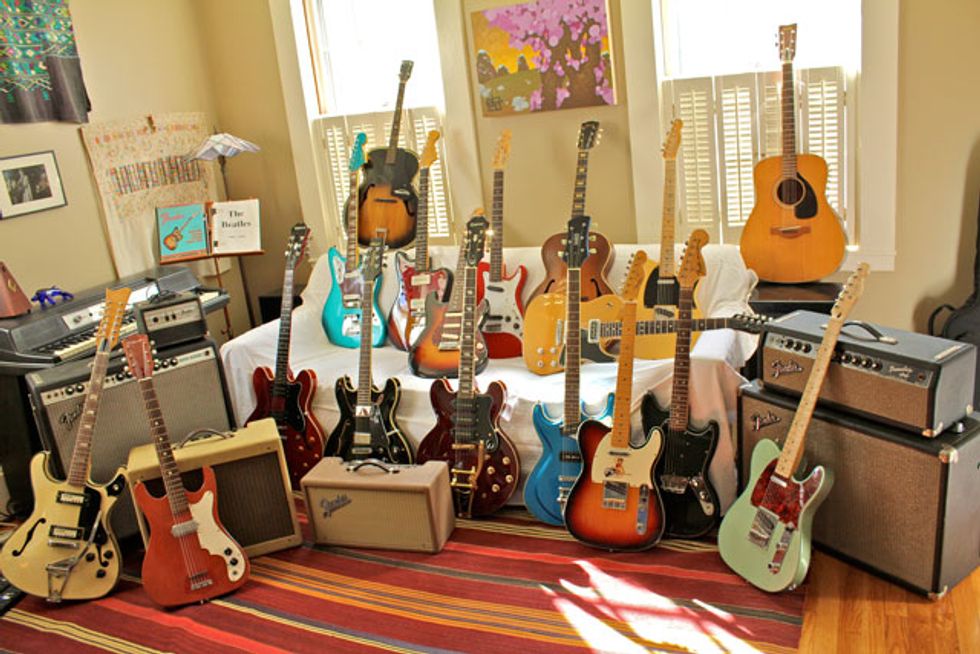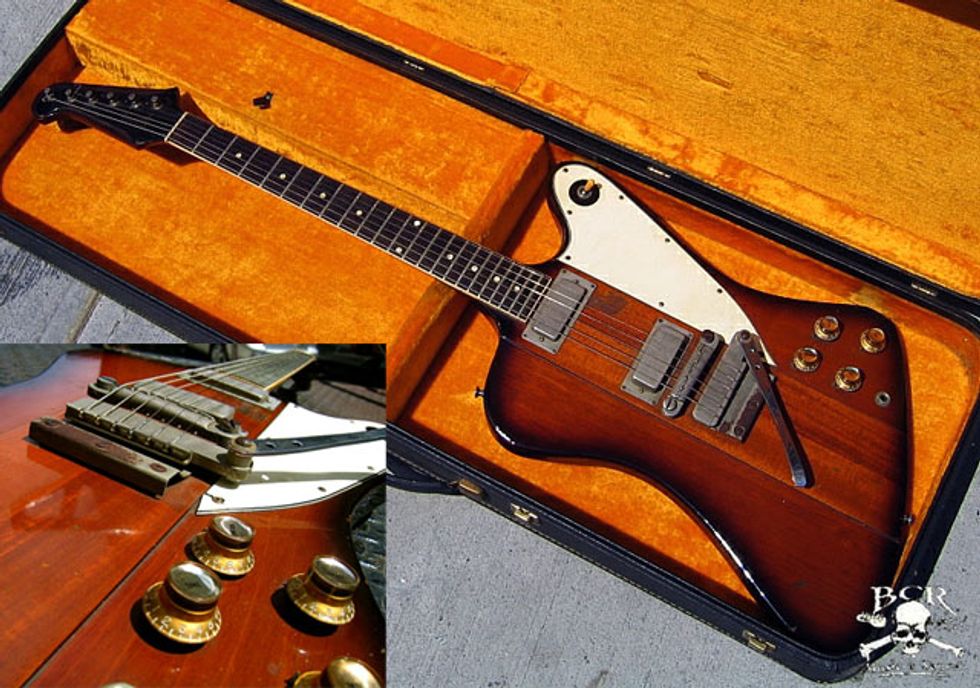 Have your own vintage gear you want considered for our next vintage gallery? Send pictures, including year, make, and model, with a caption about why you dig it, to rebecca@premierguitar.com.