L.R. Baggs M80 Pickup Review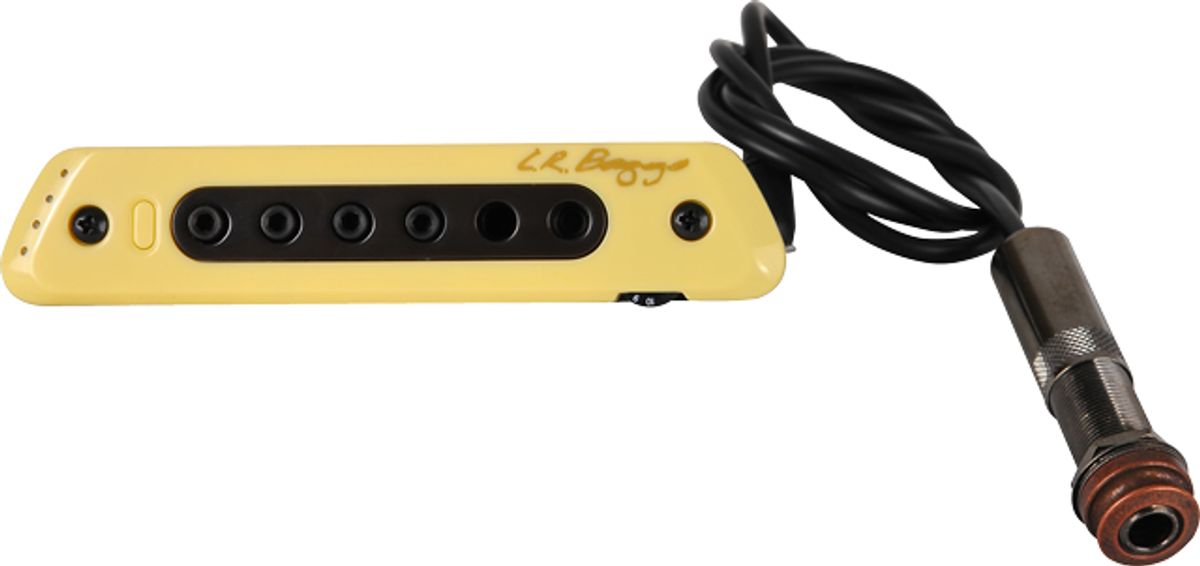 From heavy flatpicked strumming to delicate fingerstyle, the L.R. Baggs M80 soundhole pickup is a worthwhile investment that represents a pretty sweet value for any application.
Though they've become a more common sight again in the last decade, magnetic soundhole pickups for acoustic guitars were, in many quarters, regarded as verging on obsolescence. But before undersaddle pickups ruled the roost, chrome DeArmond soundhole pickups were used by bluesmen like Lightnin' Hopkins, folkies like John Renbourn, and such rockers as Neil Young (check the iconic gatefold image in the After the Goldrush LP). And Dean Markley's inexpensive soundhole units were many acoustic player's first pickup and remain a fixture among indie acoustic players on a budget.
While soundhole pickups like DeArmonds weren't exactly accurate, they did impart warmth to an amplified acoustic sound that was in many ways lost when piezo pickups came into vogue. And while undersaddle pickups are great for capturing the detail of fingerstyle technique, they can sound downright gnarly in the strum-heavy contexts of pop and rock. In recent years, few companies have done more to resurrect the magnetic pickup than L.R. Baggs. The newest evolution of their soundhole line, the M80, capitalizes on the many design merits of the company's successful M1. But it's a considerably more body-sensitive unit with switchable active/passive circuitry that represents a significant step forward in terms of sonic sophistication and versatility.
Deceptively Clever
If you dig the old-school look of a soundhole pickup, there's a lot to like about the M80. The vaguely trapezoidal, crème-colored pickup housing simultaneously evokes the look of a DeArmond and a Gibson P-90. The brown center section is home to the pickup's pole pieces, which are easily adjusted with an included hex wrench. A small blink-and-you'll-miss-it button that you can use to test the battery—and four very small LEDs that indicate battery strength—are situated on the bass side of the pickup housing. The volume control, which only works in active mode, is on the housing's treble side. And while it's unobtrusively placed, having to reach across all six strings to make a volume adjustment can be tricky business in a performance situation. The battery and passive-to-active switch are mounted on the underside of the pickup. And while it's wonderful that you can switch from active to passive mode depending on your performance situation, it can be a challenge to get your hand deep enough into the soundhole to actually switch modes.
Installation of the M80 is so simple (provided your soundhole is adequately sized—if not, you'll want to have a pro guitar tech take you through the process) that you'd be forgiven for assuming there's not much to the device. But as the unit's significant depth suggests, there's some rather interesting technology at work. Like the M1, the M80 is a humbucker with a noise-cancelling coil that's, in effect, suspended and therefore more sensitive to body vibration. The M80's second coil is even more completely and effectively suspended and separated entirely from the coil bobbin to lend even greater sensitivity.
Soundhole Sonics
Detractors in the acoustic community tend to dismiss magnetic pickups as inorganic and "un-acoustic." Given that any pickup system renders an acoustic instrument very distinctly non-acoustic, that assertion is pretty subjective. And the M80's remarkable warmth and sensitivity are bound to help close the perceived gap between the natural sounding qualities of undersaddle or dual-source systems and magnetic units.
Ratings
Pros:
Moves adroitly between heavy strumming and fingerstyle applications. Delightfully rich and brimming with ambience and overtones while remaining feedback resistant. Switchable between active and passive modes.
Cons:
Hard to activate passive/active switch on the fly. Awkwardly placed volume control.
Tones: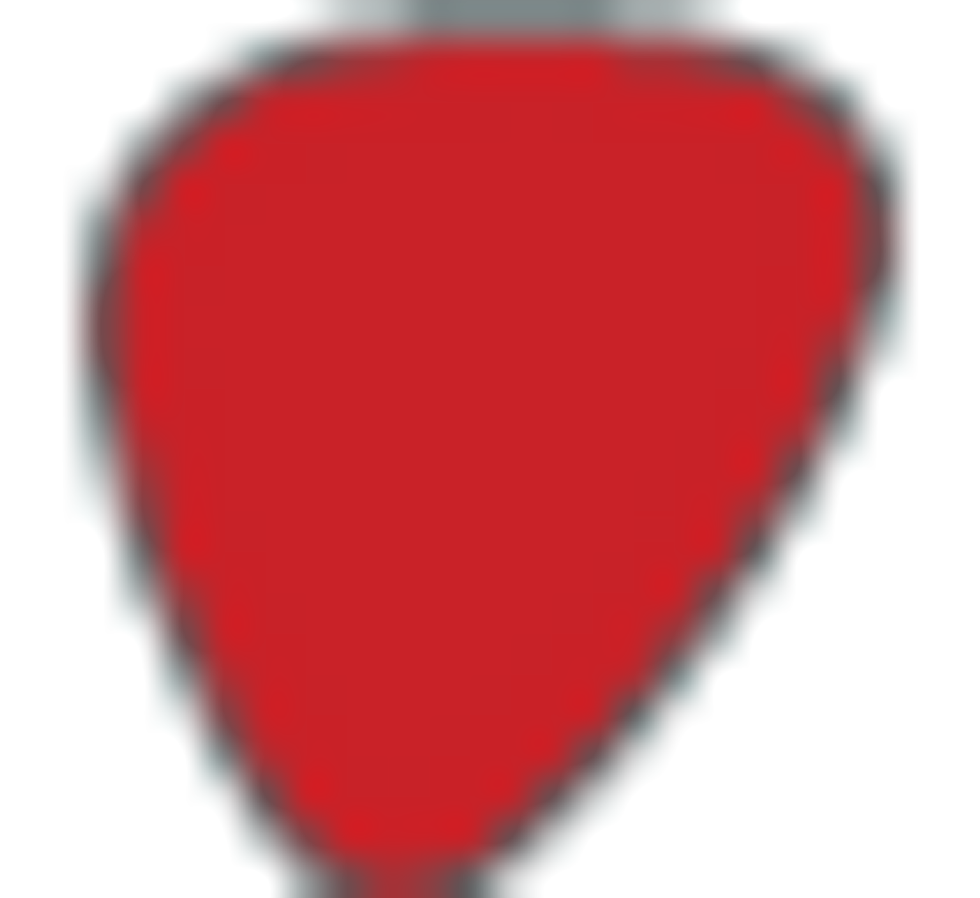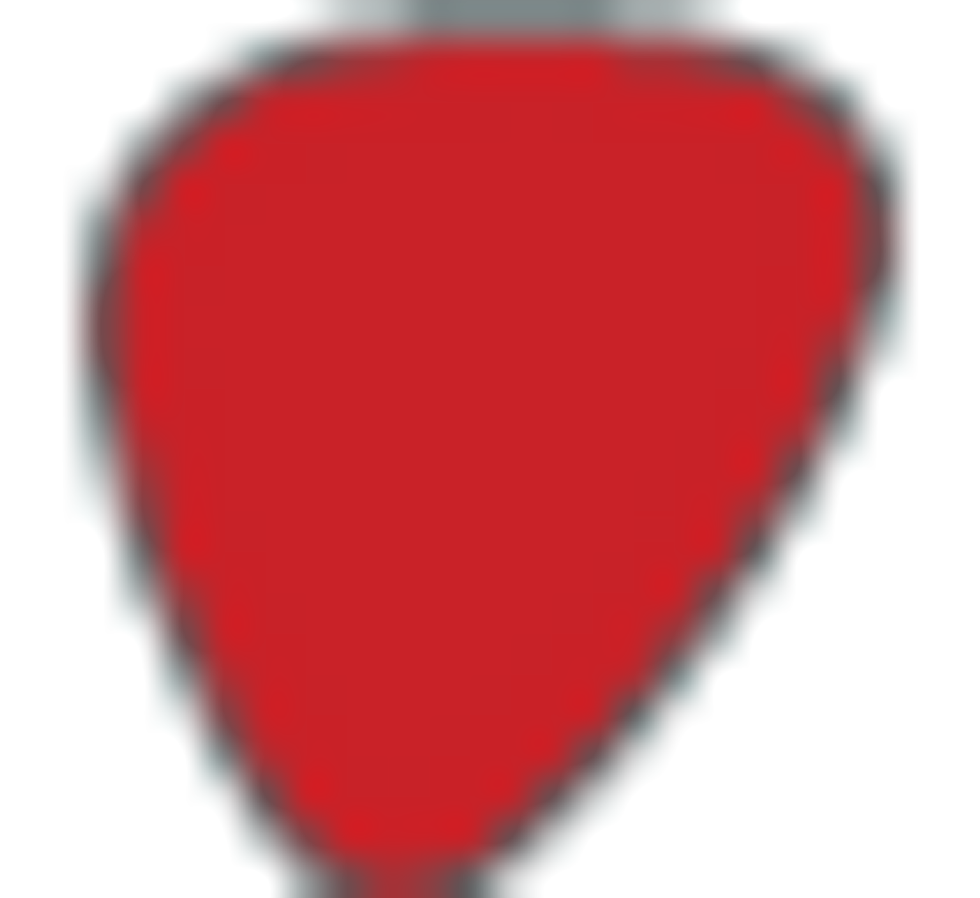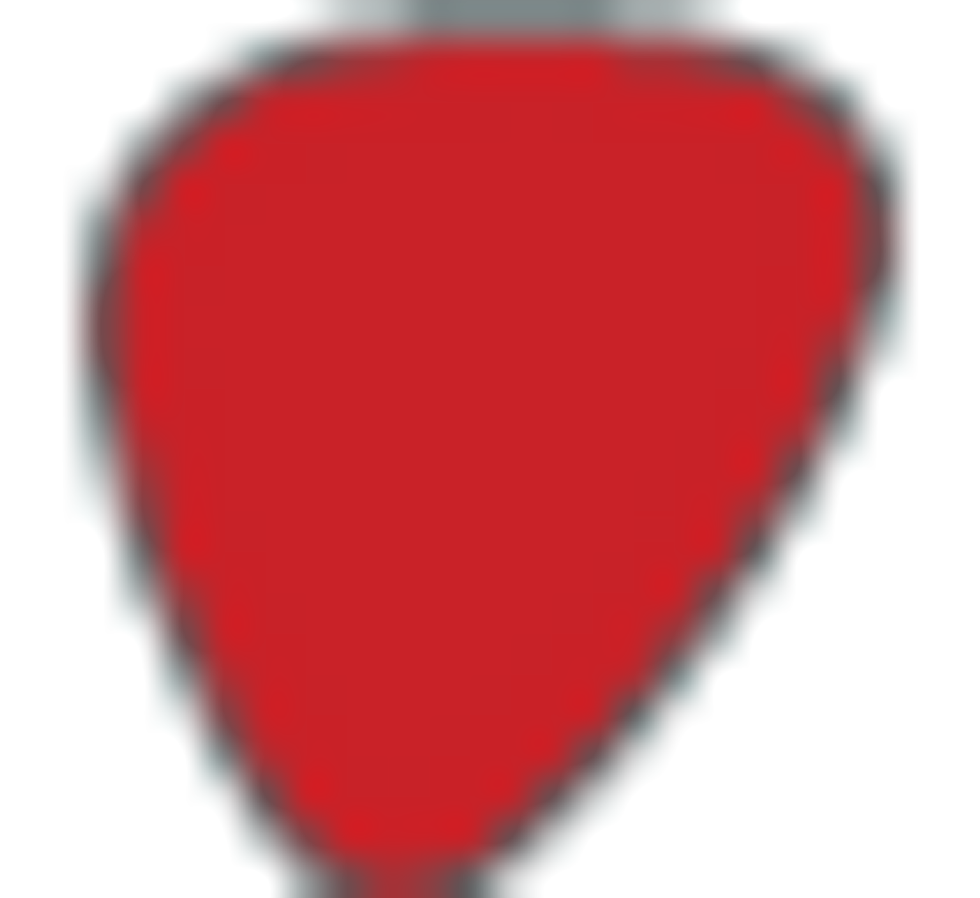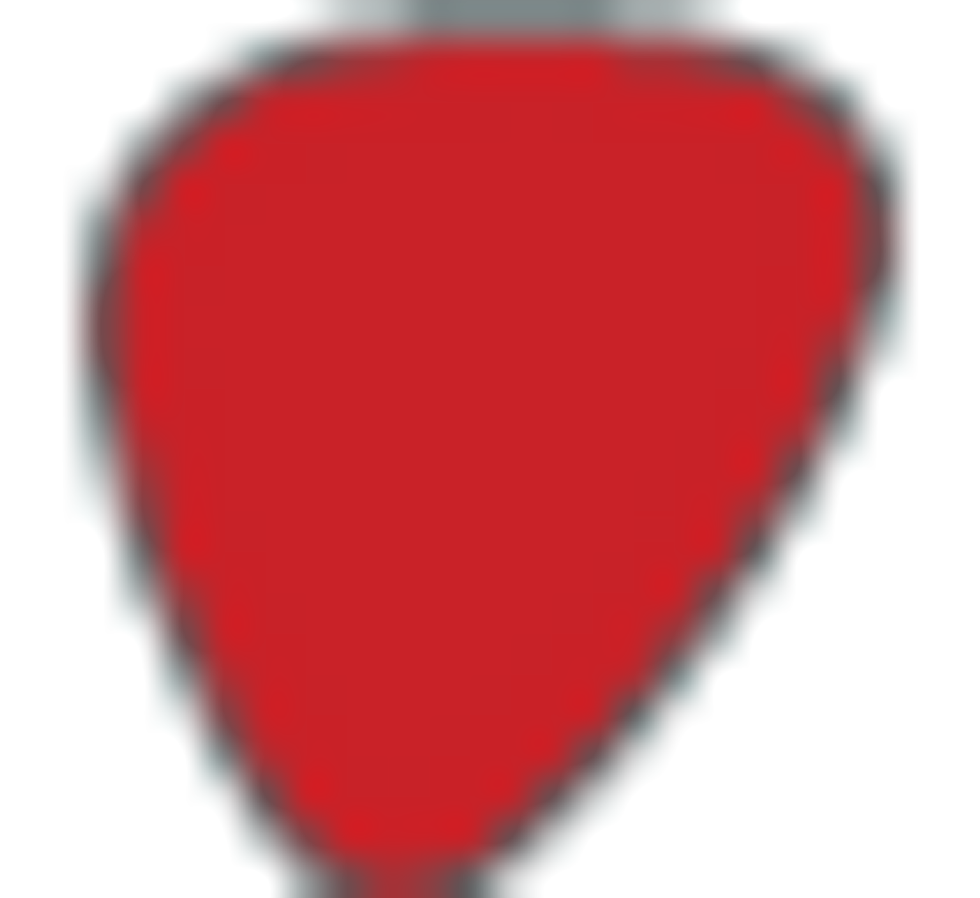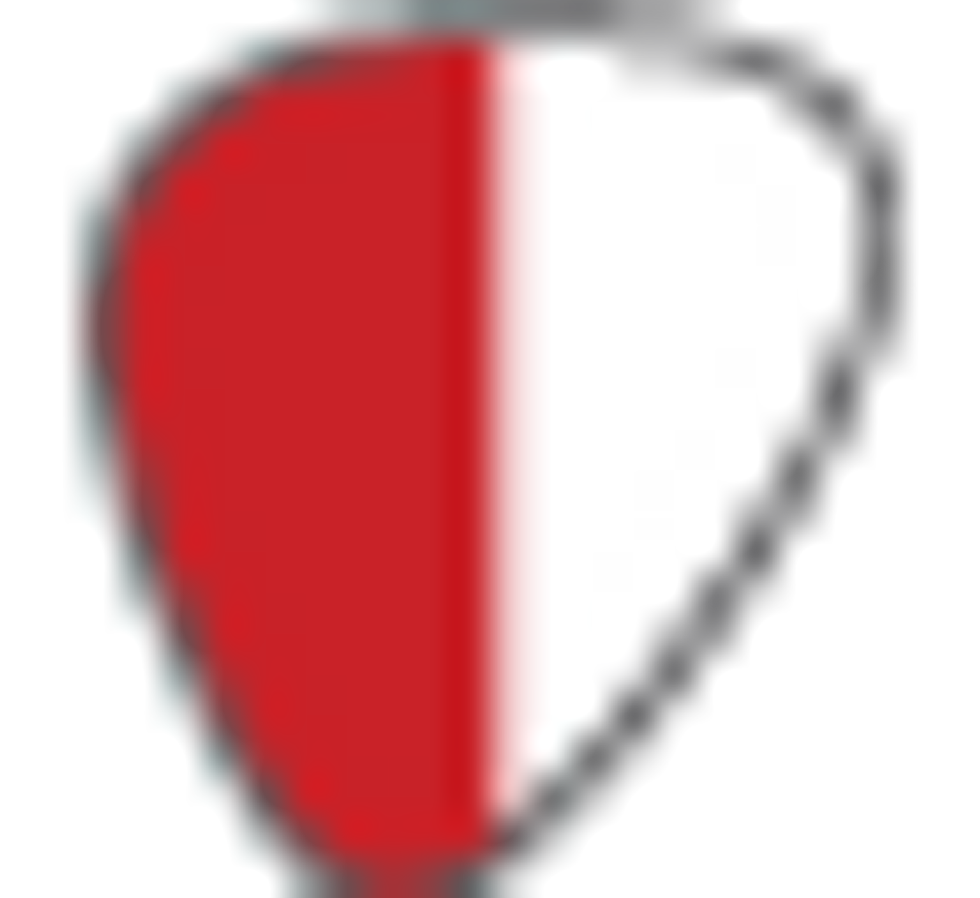 Versatility: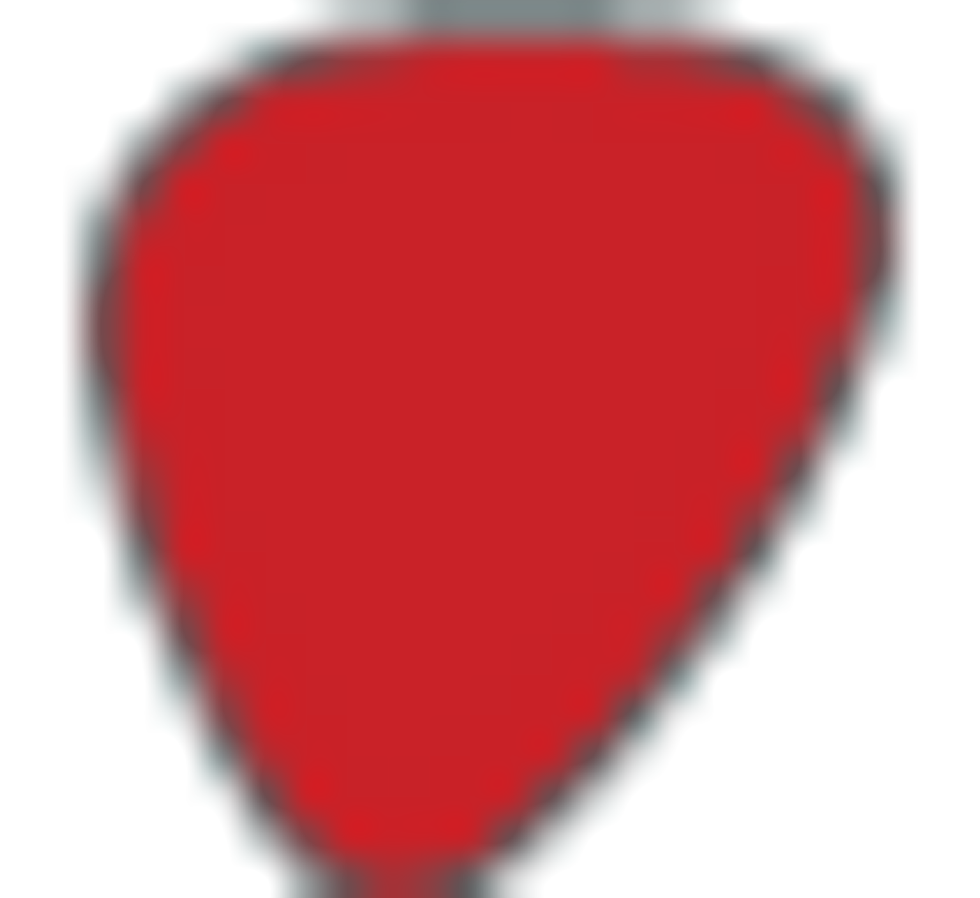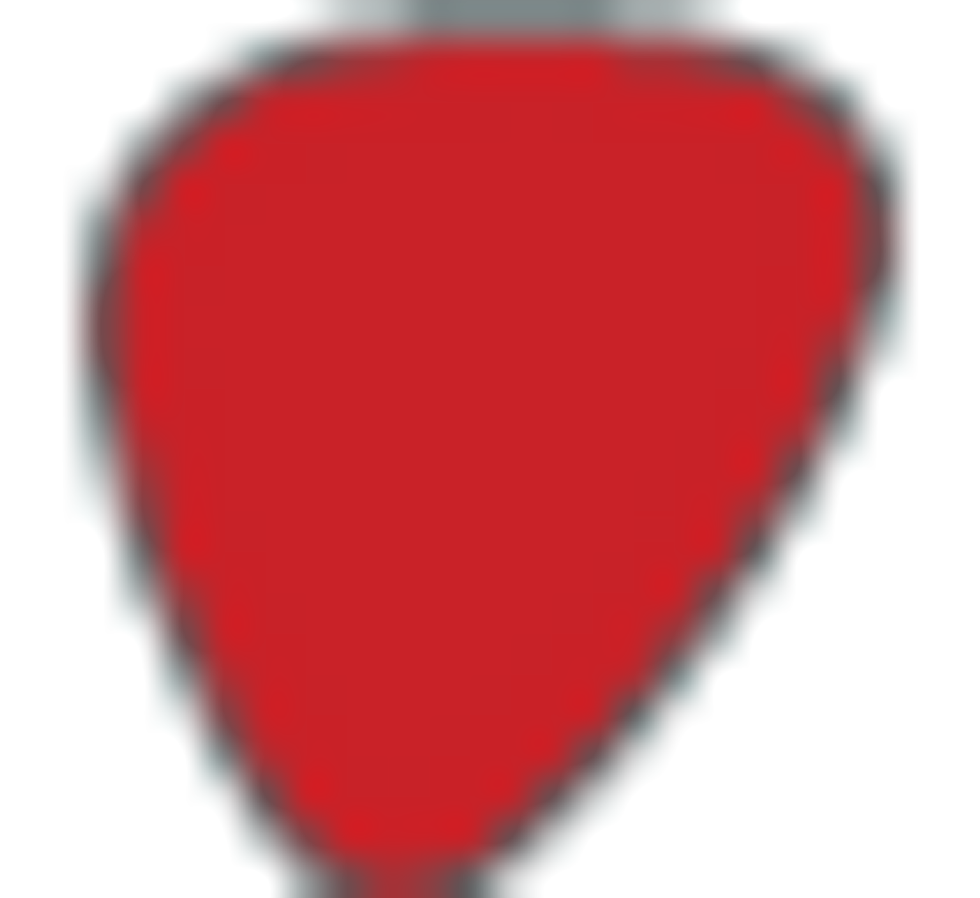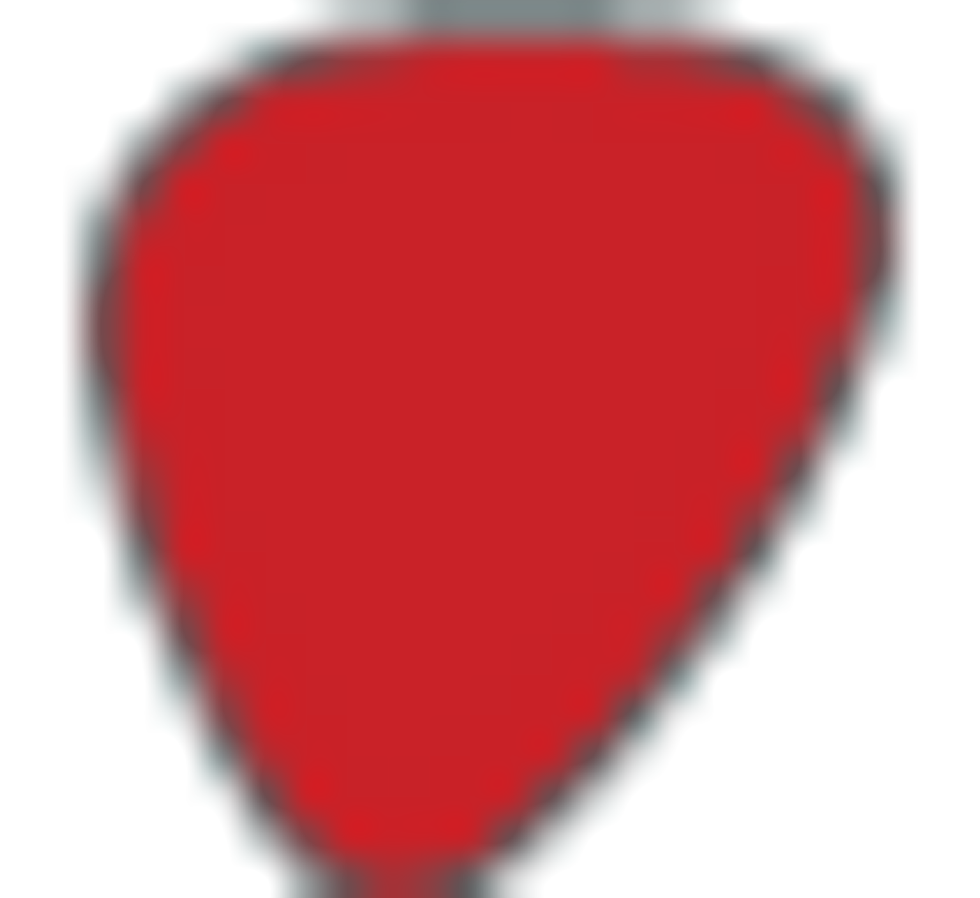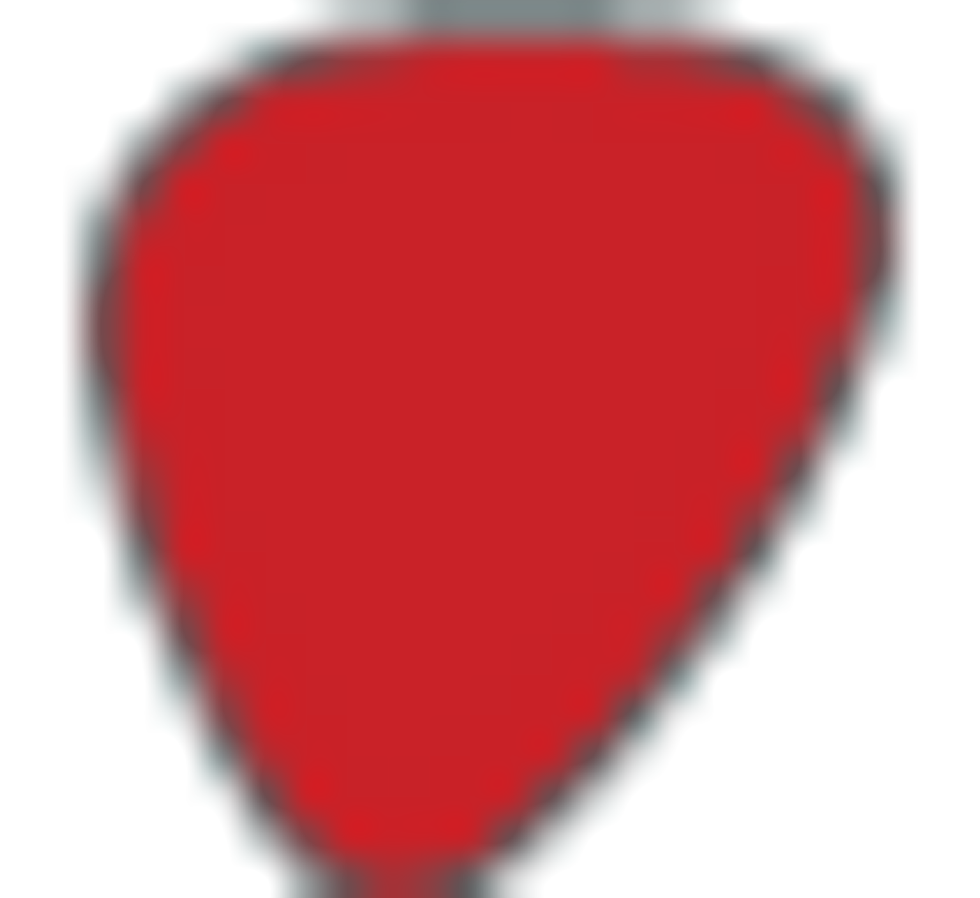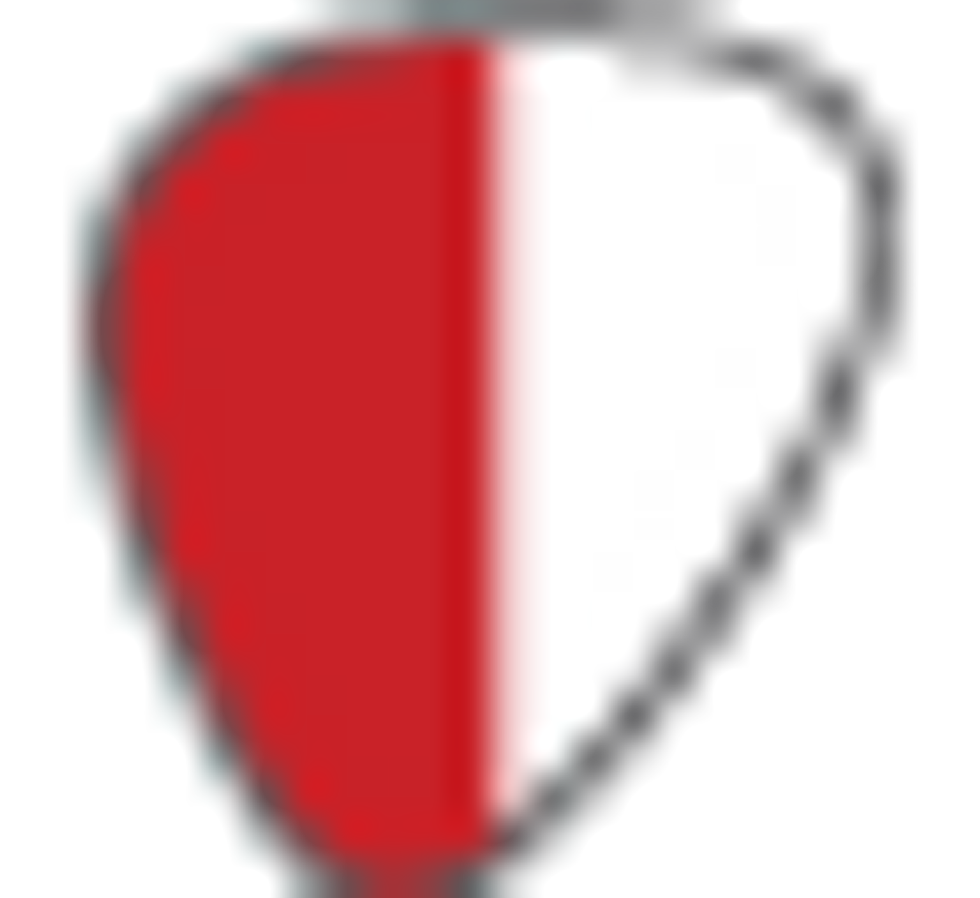 Build: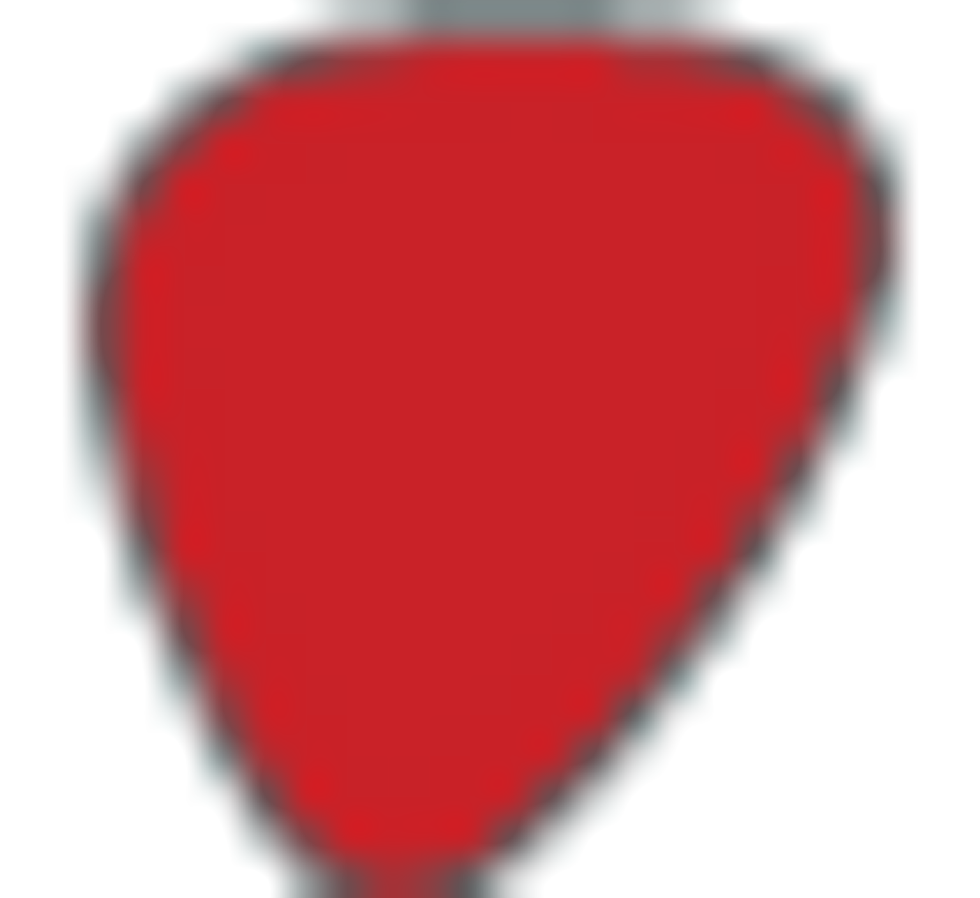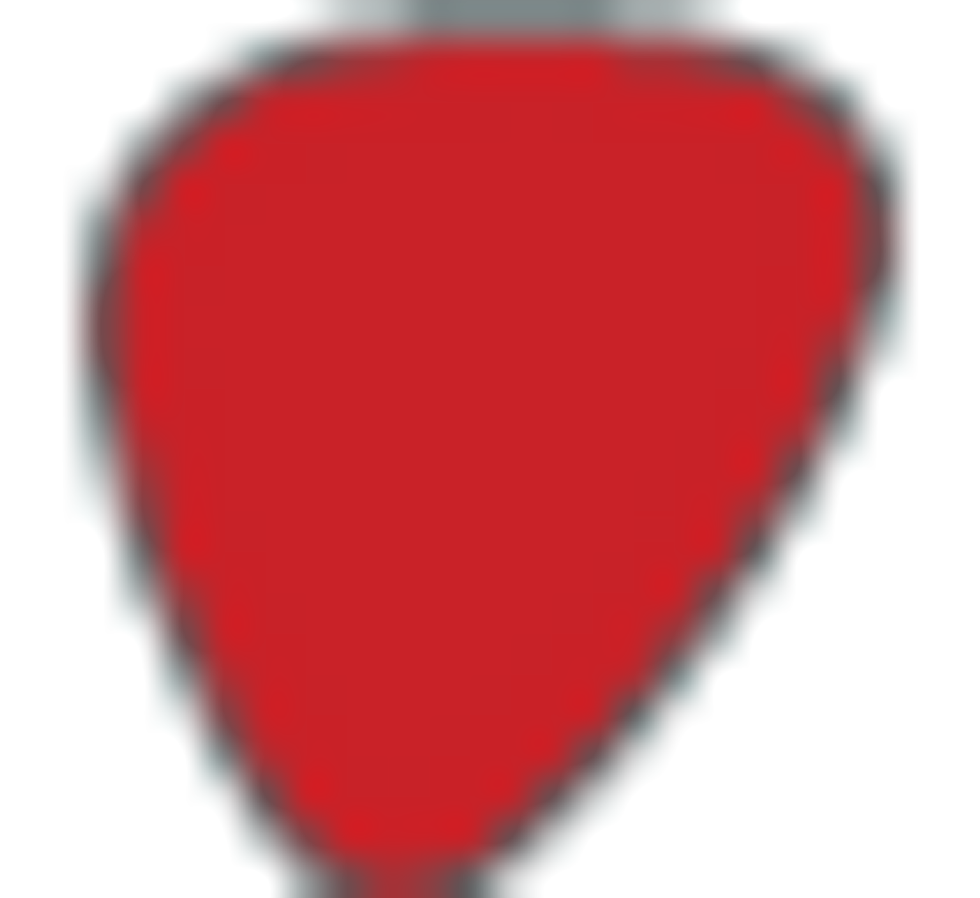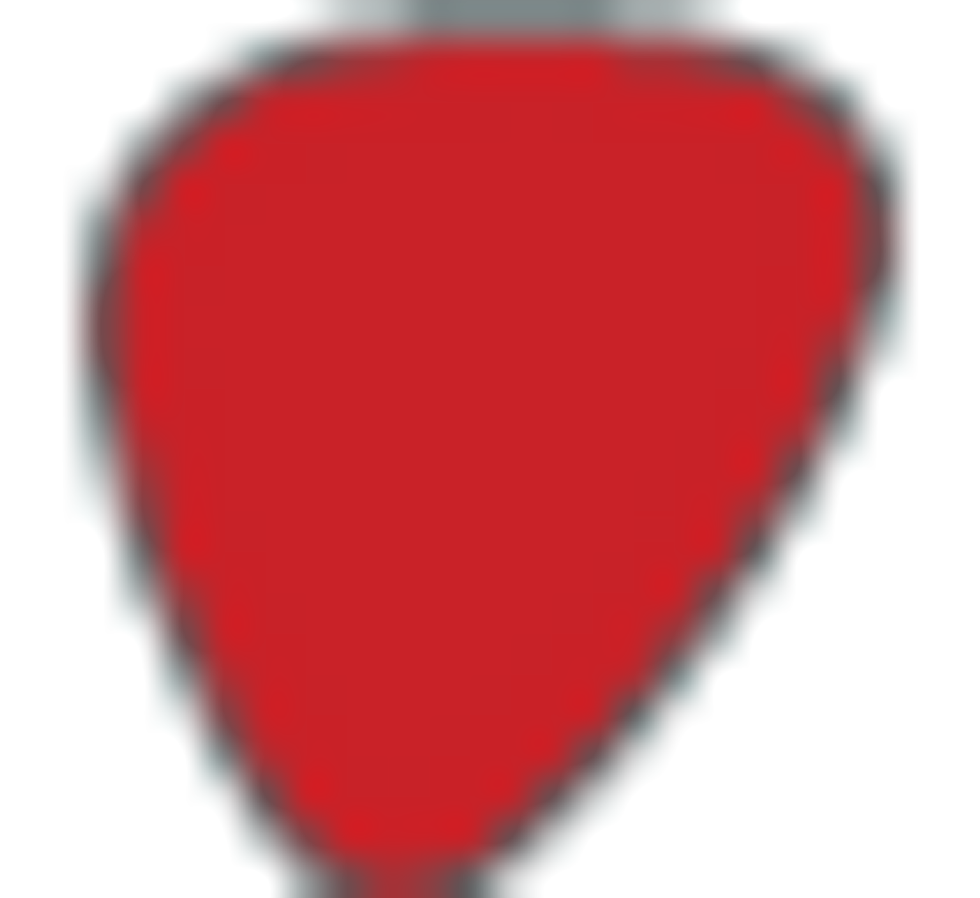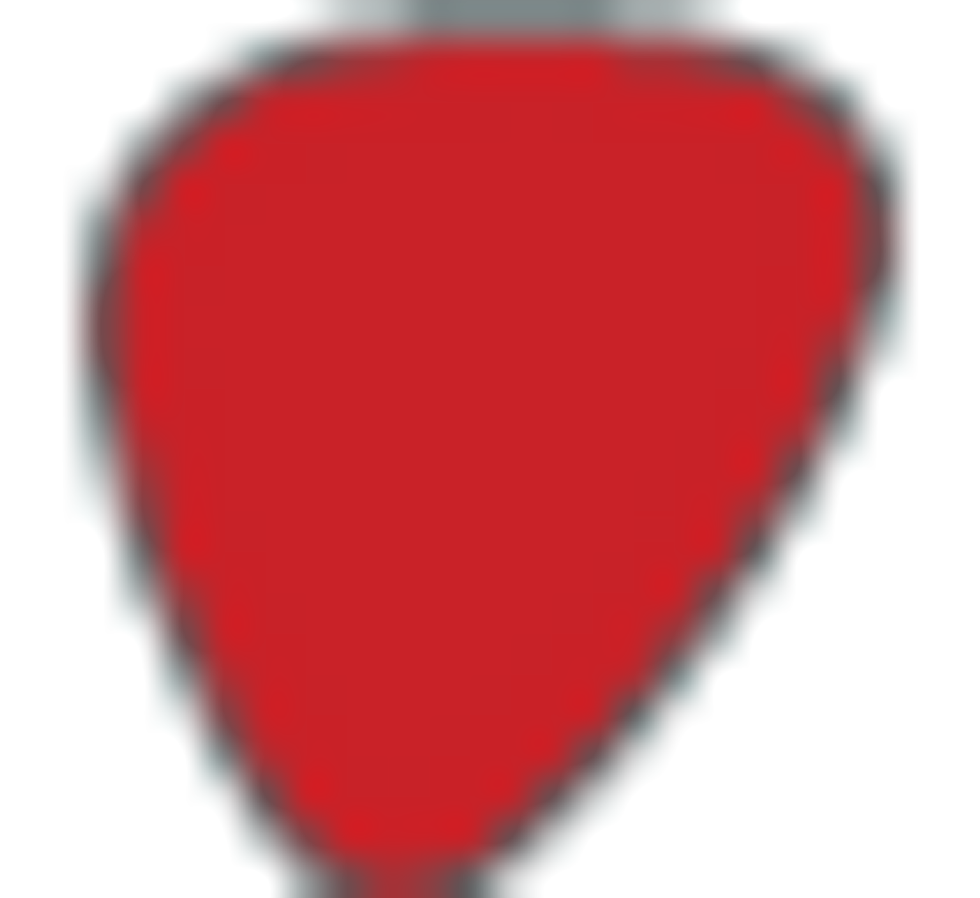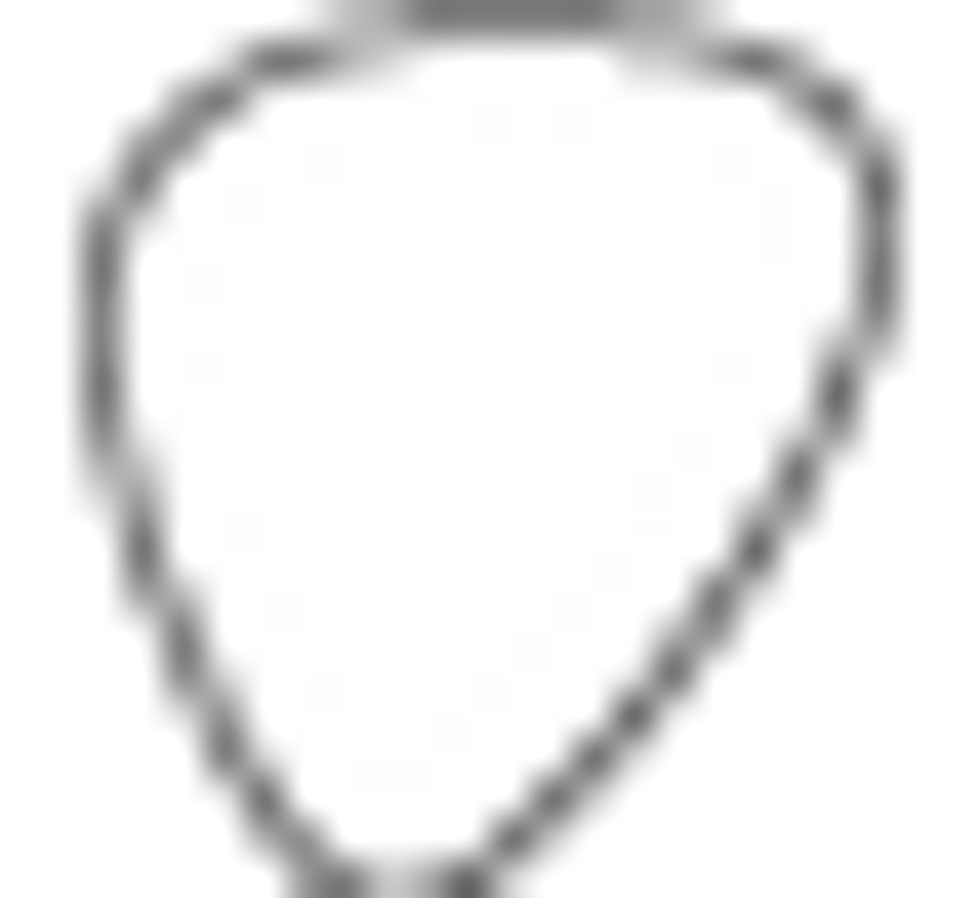 Value: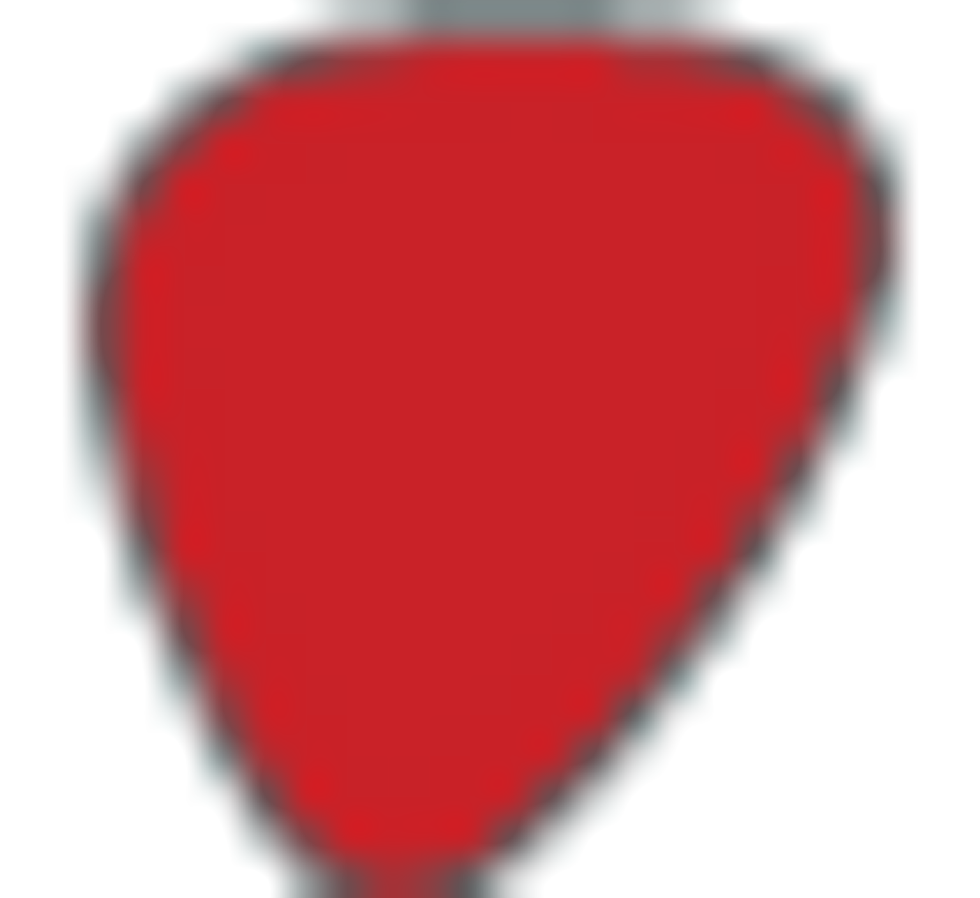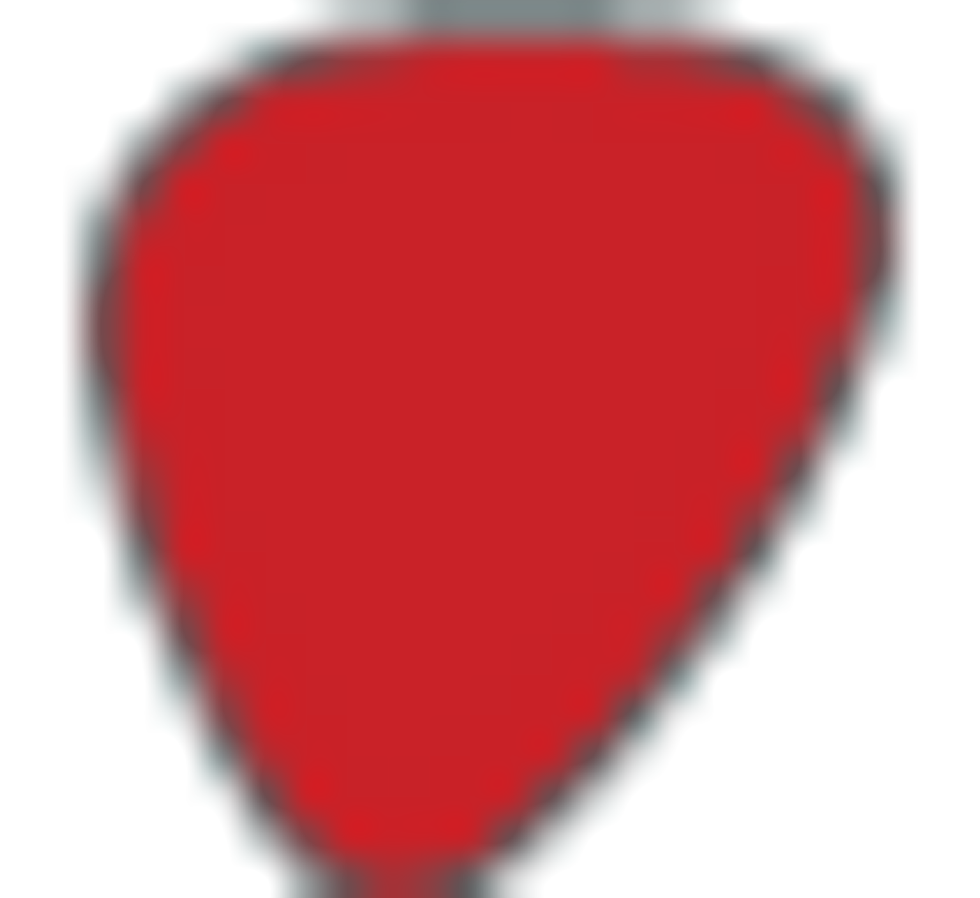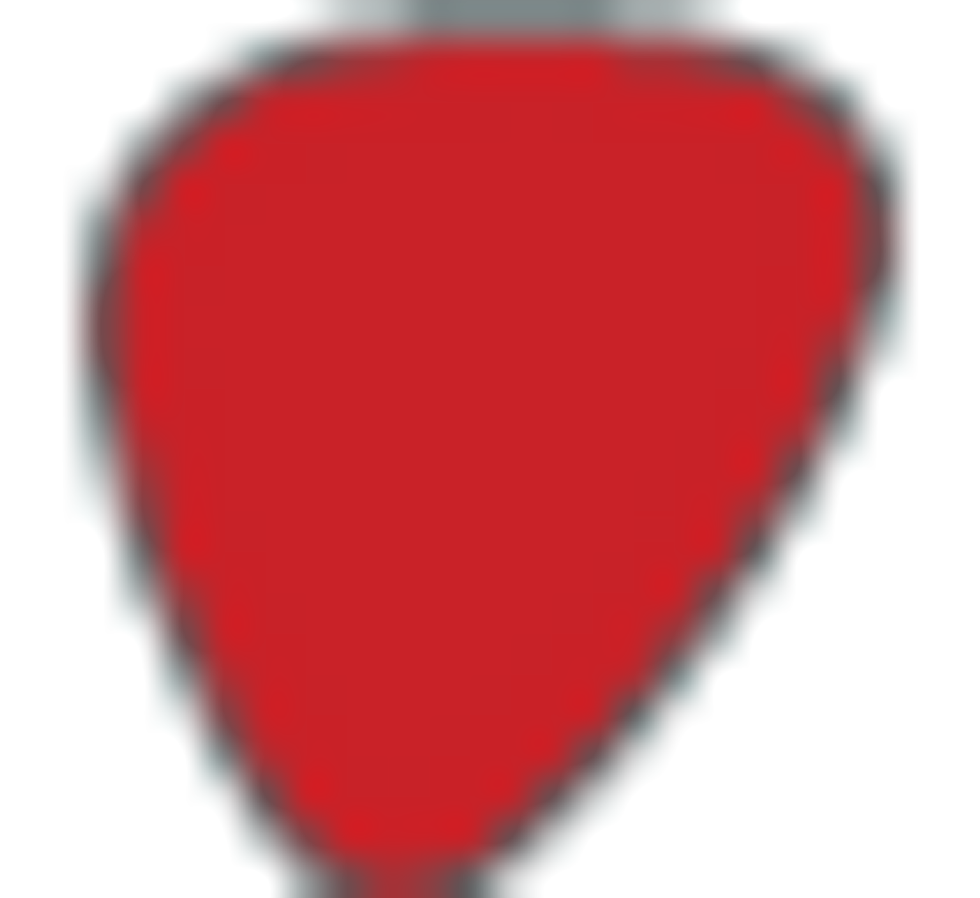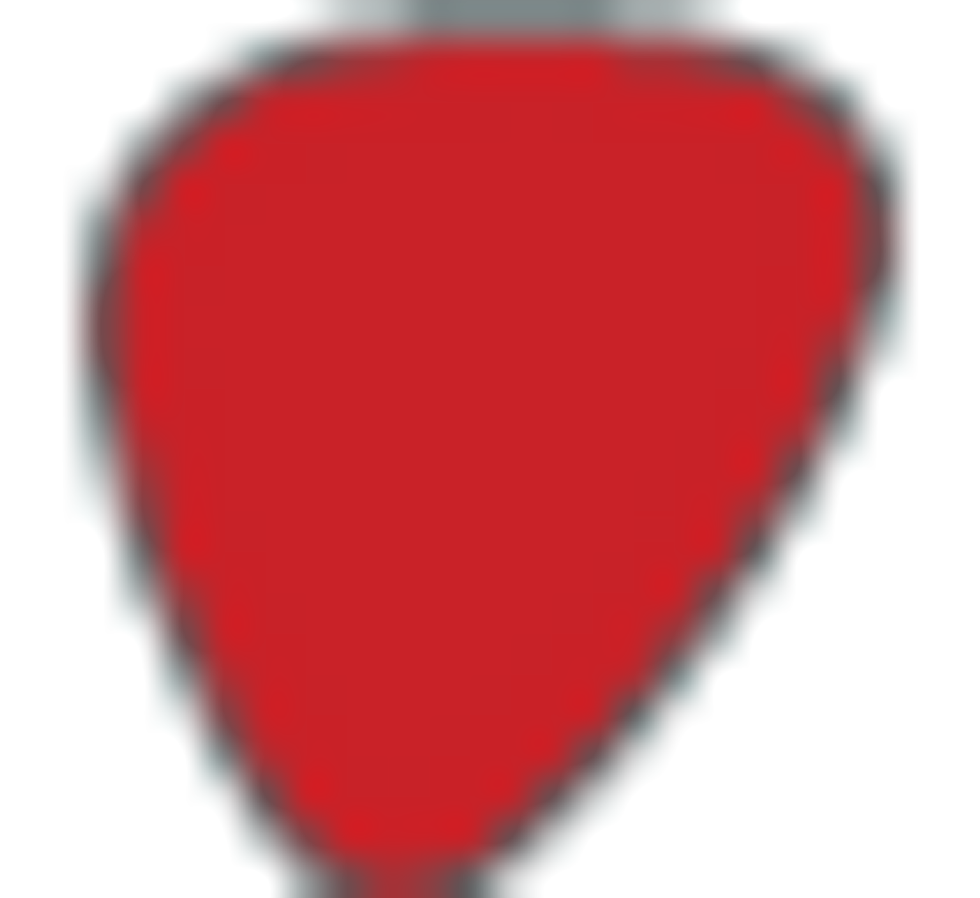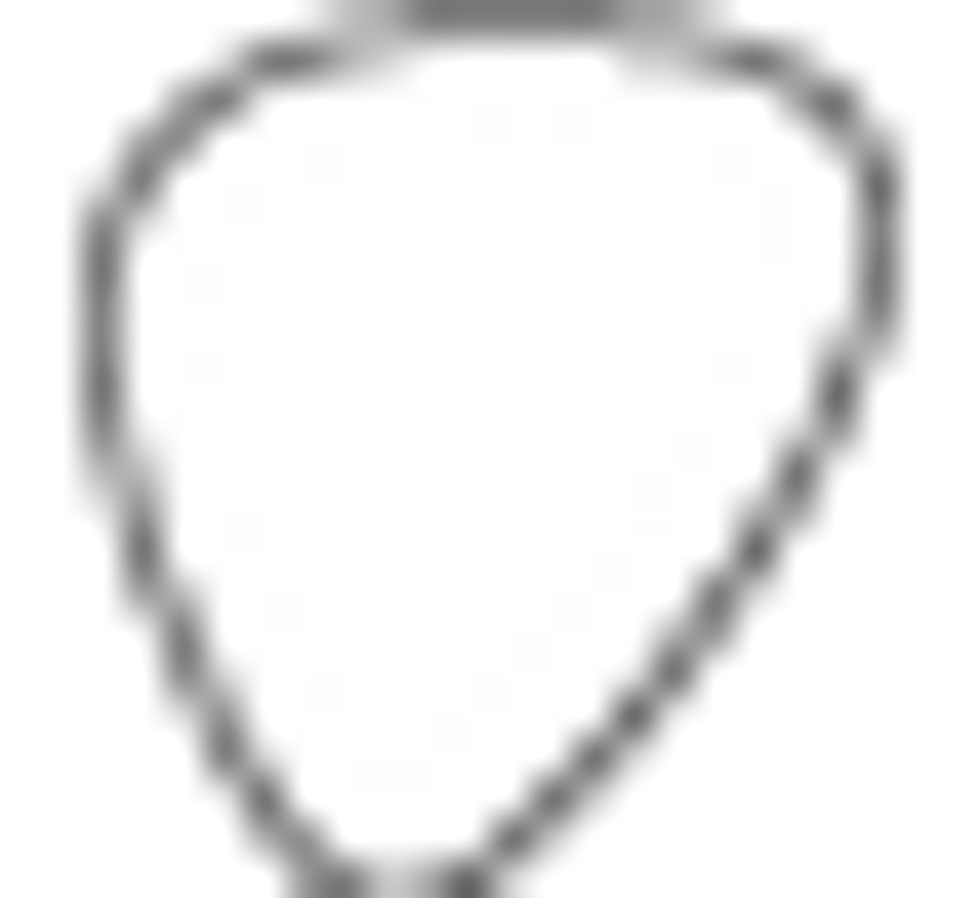 Street:
$249
L.R. Baggs
lrbaggs.com
Fundamentally speaking, the M80 has a beautifully airy quality and immediacy that's reminiscent of a good dual-source system. Whether you're flatpicking arpeggios or engaging in nuanced and even quiet fingerstyle work, the pickup delivers a very natural ambience. This touch sensitivity and dynamic, lively quality is doubly apparent with the active mode engaged. And the bump in output that accompanies a switch to active mode makes very detailed and delicate picking on high strings exceptionally present and rich with overtones. If you're at all inclined to use reverb on your acoustic signal—judiciously or liberally—the almost atmospheric overtones from the M80 make the Baggs and a reverb processor a beautiful match.
One of the real strengths of magnetic pickups is how forgiving they can be in aggressive strumming situations. They aren't plagued by piezo quack and aren't nearly as prone to feedback as undersaddle pickups. Married with the harmonic richness of the Baggs humbucker voice, these qualities made the M1 a hit among high-profile rock strummers like Tom Petty and Jeff Tweedy.
The M80 does all of this beautifully too, but with the same airiness that you can hear when you use the pickup for say, delicate fingerstyle. It's a great sound for capoed work and 12-strings, and in these contexts, the M80 reveals high harmonic content almost like a dual-source system.
The Verdict
At just over a hundred bucks more than a passive M1 and about 70 bucks more than an active M1, some players might debate whether or not they should spend the extra bread. The simplest answer: The M80 gives you both pickups in one, with the benefit of an appreciable extra airiness and ambience that makes it the superior pickup in Baggs' M line. Guitarists who exclusively engage in flatpicked strumming in a loud band may in fact prefer the simpler and less expensive M1. But if your gigging life finds you moving between detailed and technical fingerstyle and rollicking, locomotive strumming from night to night—or even in a single set—the M80 is a worthwhile investment that represents a pretty sweet value for any application.