Media Preview - July 2010
Still Inside: The Tony Rice Story, Neil Young: Long May You Run: The Illustrated History, Vicki Genfan's 3D Acoustic Guitar
Books


Still Inside: The Tony Rice Story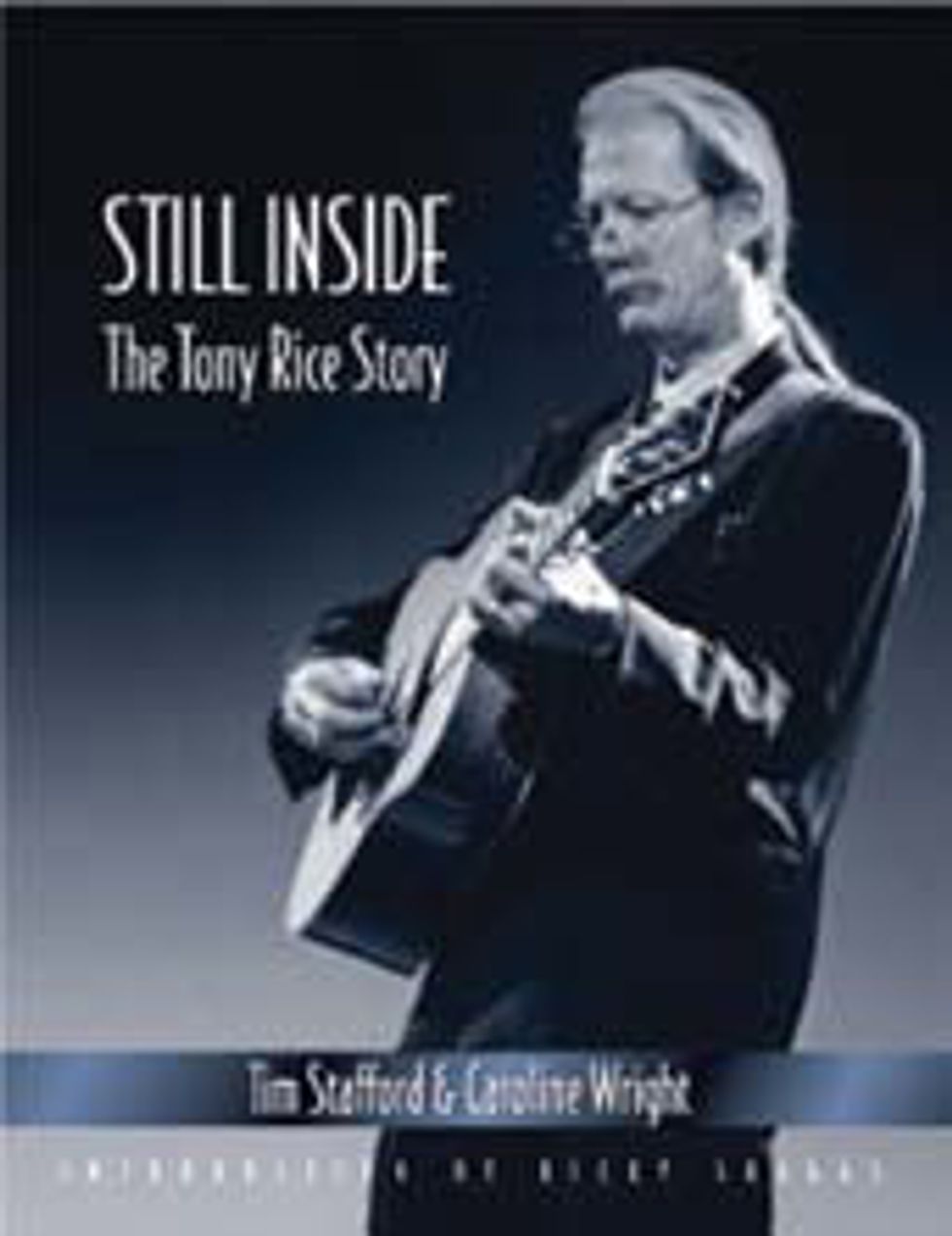 By Tim Stafford and Caroline Wright
Tim Stafford and Caroline Wright have put together a remarkable tome that is sure to be pored over as obsessively as its subject's recordings. When I was a kid hanging at bluegrass festivals, Tony Rice was the Guy, and like virtually every other acoustic guitar player of my generation, I listened to his records until they wore out.
Still Inside: The Tony Rice Story
is a portrait, and has surprisingly little lick-related information. What it does is tell the story of how the skinny kid with a beat-up dreadnought guitar turned into one of the most important guitarists in bluegrass. It also describes the visionary who gave us an entirely new genre of music, New Acoustic, the drive it needed to excel beyond anyone's imagination.
The story is told in three ways: in Rice's words, as told to Tim Stafford; in stories retold by bandmates—J.D. Crowe, Bela Fleck, Ricky Skaggs, David Grisman, etc., family, friends and fans; and in Caroline Wright's journal. Wright is a music journalist who spent time on the road with Rice in 2003 and 2005. She gives a clear, in-the-moment picture of who Rice is now. The anecdotes from friends give another perspective on the events Tony describes in his own words. Rice himself seems utterly honest about his life, and comes across as a grateful, polite, peaceful, humble guy.
Rice also describes all the recordings he made, tells their stories, and gives insight into the creative processes behind them, which, for Rice fans, is a treasure trove of information. If you don't know who Tony Rice is, this book would be an amazing guide for exploring the recordings that made acoustic music history. —GDP
List $24.99
wordofmouthpress.us
Neil Young: Long May You Run: The Illustrated History
By Daniel Durchholz and Gary Graff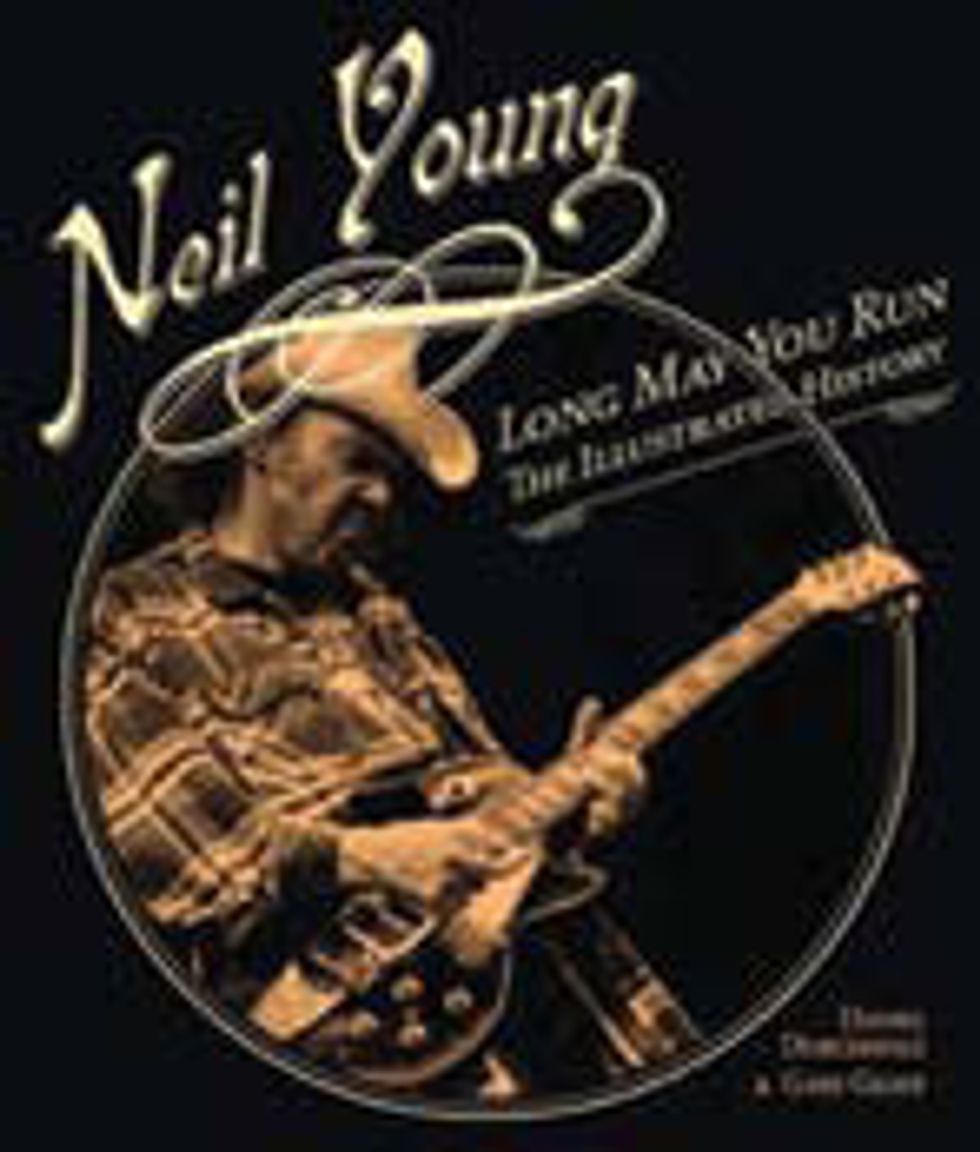 From "For What It's Worth" to "Rockin' in the Free World," Neil Young's music has mattered. He's had a lasting impact in acoustic folk with "Heart of Gold" and "Old Man," and made it OK for rock music to have intricate vocal harmonies in Crosby, Stills, Nash & Young's "Ohio," "Southern Man," and "Our House." He was also given the title "Godfather of Grunge" after the release of Freedom in 1989—an album that not only saw a resurgence of his popularity, but became a precursor to the Northwest grunge scene. While Young's had some commercially unsuccessful efforts—see his country-fied Old Ways, electronic-driven Trans, and rockabillyfilled Everybody's Rockin'—he's done it his way.
Compiled by music journalists Daniel Durchholz and Gary Graff, Neil Young: Long May You Run: The Illustrated History is the first complete, photo-centric guide to the Canadian rocker. It chronicles his career, from Young's beginnings in Winnipeg, Manitoba, in the Squires (including images of their 1948 Buick Roadmaster hearse touring car) to shots of Young performing on the Chrome Dreams tour in 2007. In addition to iconic photos capturing Young on stage with Willie Nelson, Pearl Jam, and accepting his solo Rock and Roll Hall of Fame induction in '95, this book weaves a thoughtful narrative that accentuates Young's importance in rock music yet accurately portrays the artist as he is—very simplistic. The book also includes quotes from artists, including Nancy Wilson of Heart, Eddie Vedder of Pearl Jam, and Billy Talbot, bassist of Neil Young's backing band, Crazy Horse, that all help construct a vivid depiction of Young.
The book's pages are littered with concert tickets, show posters, a complete discography, and rare, behind-the-scenes photos of Young, giving it a bit of a scrapbook feel. With 223 pages of content dedicated to Neil Young, this is a great package that visually encapsulates his legendary career. —CK
List $30
voyageurpress.com
Video
Vicki Genfan's 3D Acoustic Guitar
Vicki Genfan is an acoustic sensation. She's funky, precise, inventive, creative, smart, funny and fearless about exploring the world of acoustic guitar. In this meaty TrueFire DVD, Genfan offers up some of her own compositions for dissection, covering top tapping, thumb slapping, harmonic tapping, harmonic brushing, and using harmonic tapping to get single-note lines. Additionally, she helps you dig into five of the 31 tunings she has in her arsenal, and covers 12 steps that you can take to approach a new tuning, either to compose your own music or to come up with new accompaniments for songs other people have written.
Genfan goes into as much detail as you could want to show the techniques she has pioneered and adopted to create her own remarkable style, but with the handy fast forward button, you can skip stuff that you already know without fear that you'll miss something important. She covers two of her own compositions and then plunges into the tunings section which is solid gold for acoustic players interested in going beyond Drop D and D–A–D–G–A–D.
The TrueFire screen has several elements besides the video box, including a text section with a synopsis of what Genfan is going over in each section, a tuner, a metronome, and links that will take you to TrueFire's website to visit the Jambox, Forum, Support, Store, and set up a profile for yourself.
The performances on this video are worth the price of admission by themselves—just watching Genfan do what she does up close and personal is an education. Genfan is articulate and generous with tips and technique, making a DVD that is a must-have for acoustic instrumentalists. —GDP
Street $34
truefire.com