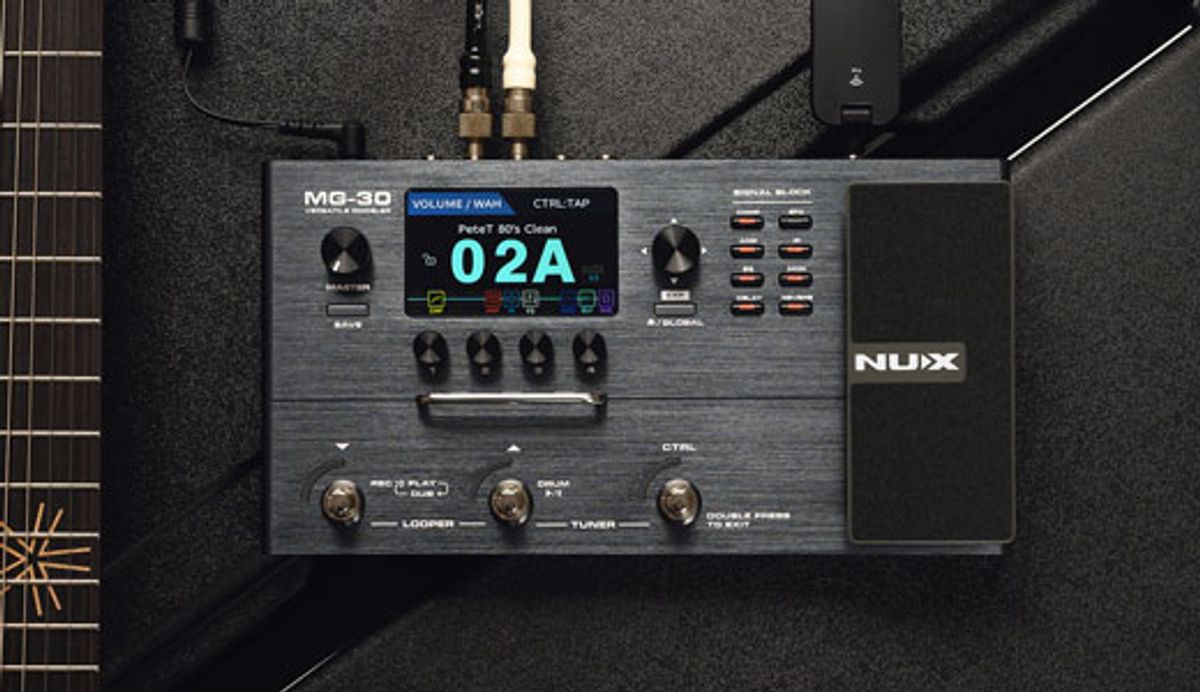 A feature-packed multi-effects unit loaded with bias tweaking and 11 independent movable signal blocks.
(March 9, 2019) -- Since NUX announced MG-300, the best-budget compact modeler on the market ever, people started noticing our TSAC-HD (White-Box) Modeling Algorithm. It offers you realistic amp response and playability. And now, the MG-30 provides you better definition from HD to 2K! What's more, MG-30 has power amp BIAS parameter tweaking, which can enhance the warmth and playability.
---
With two powerful NXP RT processors, MG-30 drives 1024 samples Impulse Response resolution with ultra-low system latency (2ms) to give you tight and fast response. two premium AD/DA AKM AK4558EN 32-bit 2 channel audio CODECs realizes "high quality sound performance". MG-30 has a super wide dynamic range ~ 110dB!
"Working musicians don't need hundreds of mediocre amp models."
Knowing this, MG-30 focused on 30 classic essentials, and made each and every one live up to the standards of the most demanding players. Included in MG-30's top-shelf collection are: 25 electric guitar amp models, 2 acoustic amp models, 3 bass amp models.
Features:
TSAC-HD(White-Box) Amp Modeling with Bias Tweaking.
11 Independent moveable signal blocks with optional parallel post-efx routing.
4" large colorful LCD with intuitive UI.
1024 samples IR resolution and 3rd party IR loader slot with each user patch.
Versatile application scenes and global settings.
Ultra-low system latency(2ms) and 2 powerful DSPs.
Comes with NMP-2 for external foot control.
USB recording interface, firmware update, QuickTone edit software.
For more information:
Nu-X