Photos from the New York Amp Show
With well over 45 exhibitors filling the halls of an Embassy Suites, the second running of the New York Amp Show was an unqualified success. With each exhibitor setting up
With well over 45 exhibitors filling the halls of an Embassy Suites, the second running of the New York Amp Show was an unqualified success. With each exhibitor setting up shop in their suites, adventurous tone junkies filtered from room to room, taking turns plugging into everything from easy-going tweed combos to fire-breathing stacks. In-between product demos, attendees enjoyed rubbing elbows with industry insiders during the Tone Wizards forum discussion and GoodTone's amp biasing clinic. If there's a better way to get face-to-face with the people behind the boutique movement, we can't think of it.

Premier Guitar headed east to check out the show, and came back home with loads of juicy info. From our interview with the man behind the curtain, Loni Specter, to our complete listing of all the companies in attendance, we've got the best roundup you'll find. And the fun doesn't end here – make sure to head online to premierguitar.com, where you can find exclusive video interviews with the companies in attendance. We hope you'll find something suitable for your relentless pursuit of tone.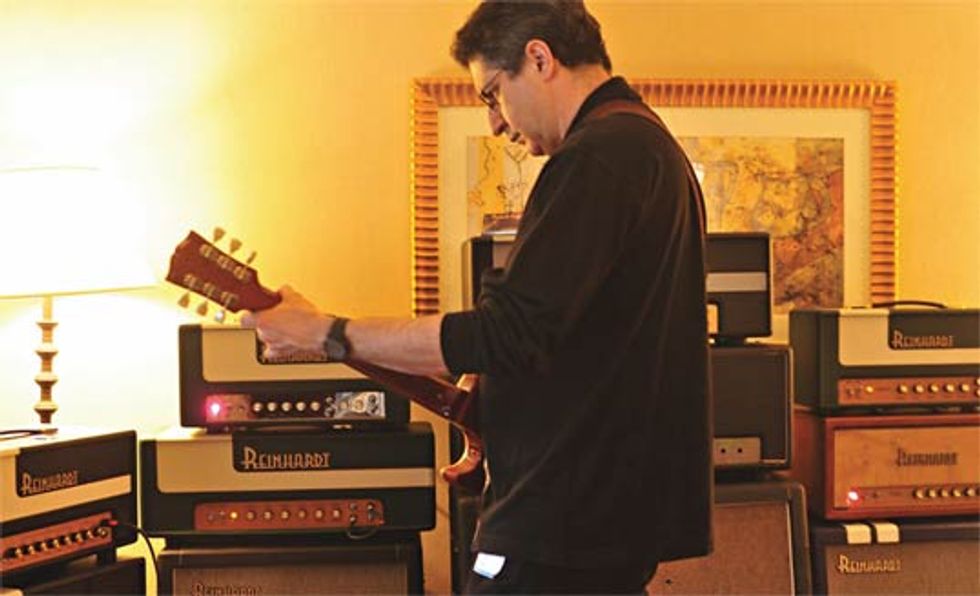 Andy Lackow tests out the stacks of amps in Bob Reinhardt''s room. Among the choices available for playing were the SV18 (2xEL84), MI-6 (2x6V6), a Vintage 50 (2xEL34), the Sentinel (2xKT66) and a JKC 33 combo (2xEL34).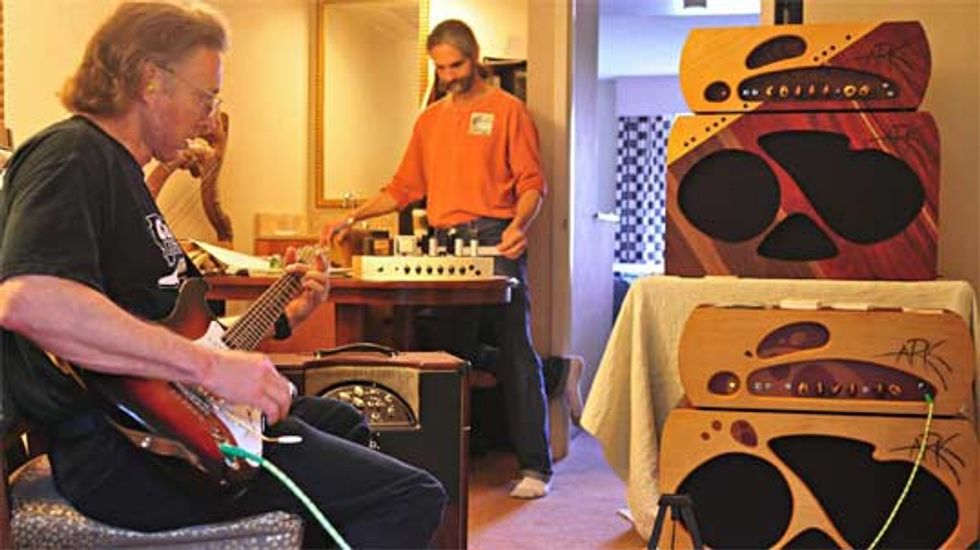 Bill Holter plays a Strat through Ark Amp's Model A, featuring 60 watts through two EL34 power tubes – with an unique mix of British and American flavors available at the twist of a knob, these were quite possibly the most versatile amps of the day. Featuring some intricate woodwork (talk about organic) that'll be sure to stand out at your next gig, the Model A starts at $4000.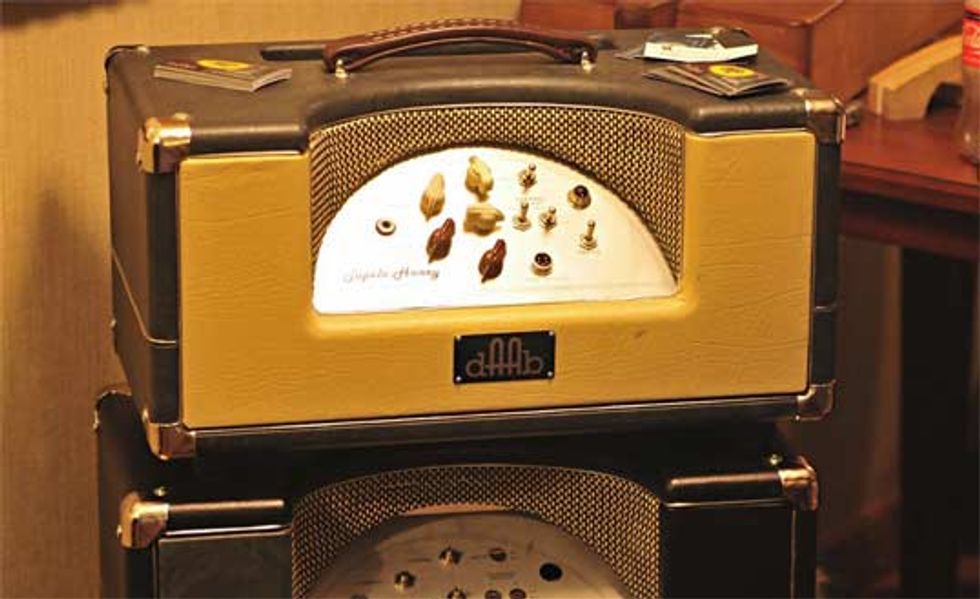 The New York Amp Show had something for everybody, including the uniquely styled Tupelo Honey from dAAb Amps. Featuring 30 watts produced by four EL84s and a GZ34 rectifier, this amp provides a Class A-style sound with rich harmonics and gorgeous distortion. The company proved to passing amp nuts that you can have style and substance in one package.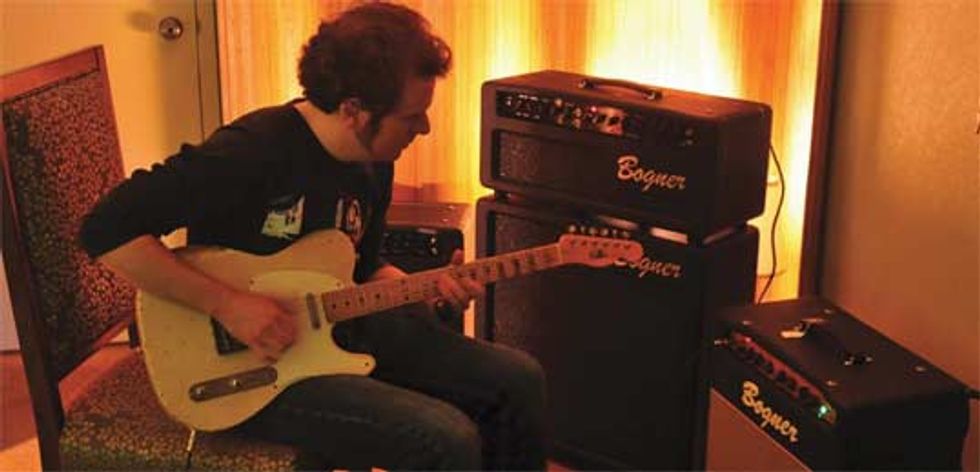 Jeff McErlain lays down some tasty blues licks through a Bogner Duende combo. Behind him is Bogner's new Alchemist head and cab, featuring two channels and a switchable power section from 20 to 40 watts.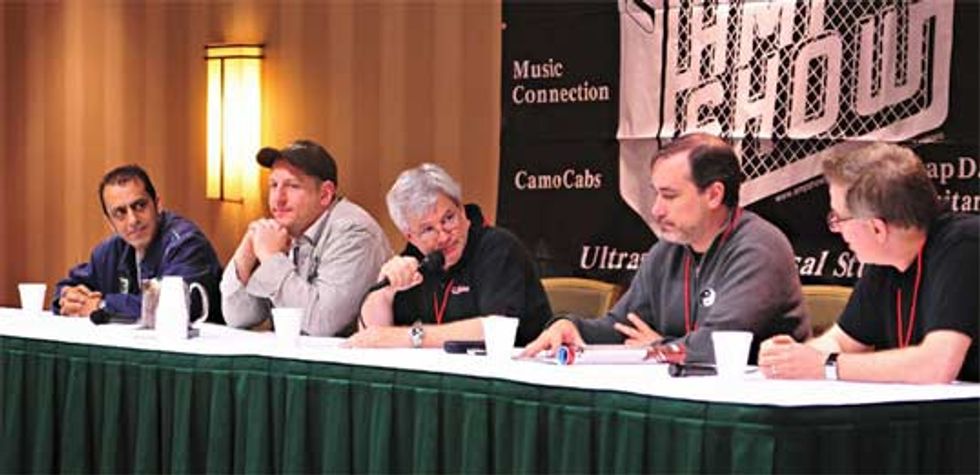 Led by moderator Michael Ross (R), this year's Tone Wizards panel discussed everything from where tone originates to the best way to hook your effects up to an amp. The panel was followed by a short Q&A, allowing several lucky guitarists to receive personalized tone tips from the builders themselves. From L to R, Obeid Kahn of Reason Amplifier Co., Moss Hudson of Brown Note, Richard Goodsell of Goodsell Amps and Alfonso Hermida of Hermida Audio Technology.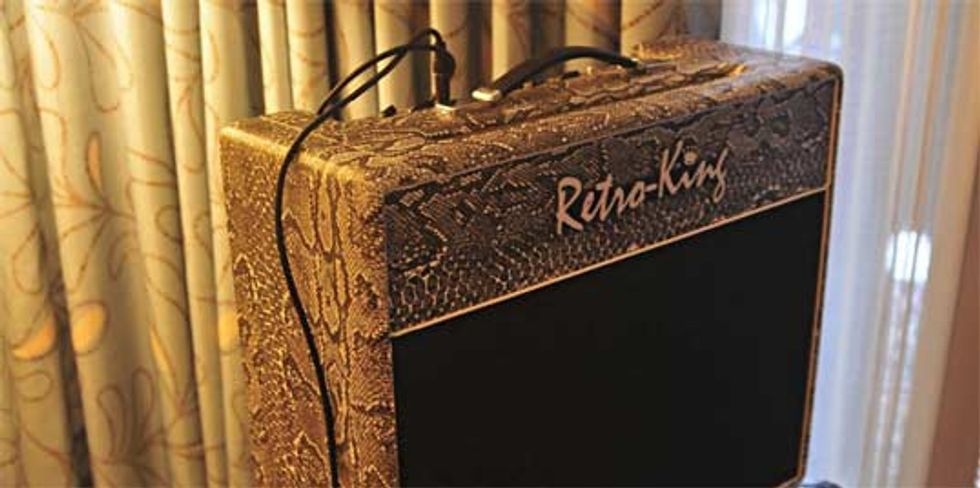 With Snake Skin Tolex and a black grill cloth, Retro-King's 18-Watt Combo definitely turned heads. A replica of Marshall's 1966 18-watt lead combo, this amp is completely custom built and sounds amazing. Featuring two channels/four inputs, EL84 power tubes and 1 NOS EZ81 preamp tube, this combo will take you back in time.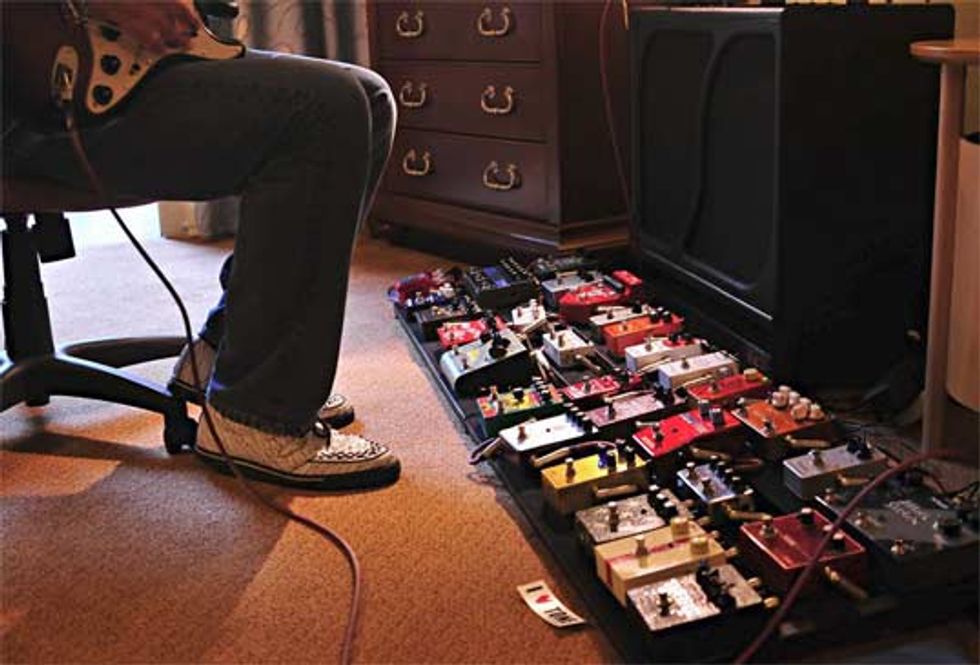 A player stomps his way through 33 pedals from a wide variety of manufacturers, including Analog Man, Zvex, Mad Professor, Keeley, HipKitty and Voodoo Lab. The entire run was powered by two 1-Spots from Visual Sound. Completely wired with Solid Cables and using as many true bypass pedals as possible, the Pedalboard from Hell produced relatively little tone suck.