Quick Hit: Lovepedal Hi Volt Review
The Michigan boutique stompbox shop's latest is a high-gain monster with extensive EQ controls.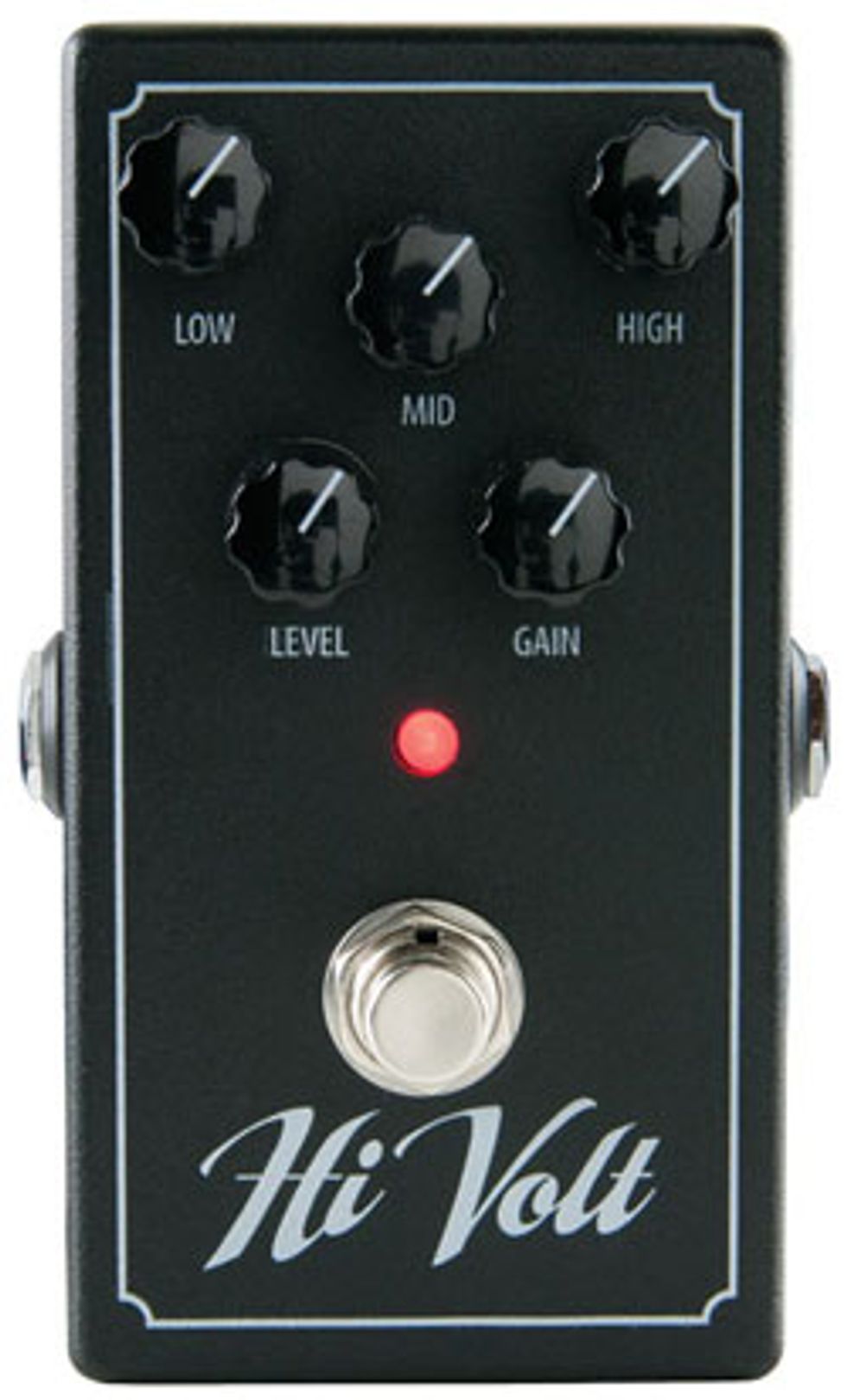 The latest stomp from Michigan's Lovepedal covers the medium- to high-gain spectrum. With its three-knob EQ and gain/level controls, it can push you into the realm of Maiden and Metallica without having to reinvent your rig. I tested it with a decidedly non-metal setup: a Mexican-made Fender Telecaster and a stock Fender Twin reissue. As the gain eclipsed 4 o'clock, the tone was saturated and thick, though naturally a little bright. The EQ controls let me tame the shrillness while maintaining plenty of definition. Even with a staggering amount of gain, the Hi Volt responded well to pick dynamics and guitar volume knob adjustments. If you need an overdrive with more brute power than your basic Screamer, the Hi Volt is definitely worth a ride.
Test Gear: Fender Telecaster, PRS SE Zach Myers, Fender Twin Reverb Reissue and Orange TH30 amps.
Ratings
Pros:
Wonderfully saturated high-gain tones.
Cons:
Could use a more subtle mid control for scooped tones. A bit pricey.
Street:
$225
Company
lovepedal.com
Tones:


Ease of Use:


Build/Design:


Value: