As one half of a two-piece outfit, guitarist/vocalist Kevin McKeown shows how a few hollowbodies, Fender combos, and a packed pedalboard help him create a blues-rock ruckus.
Bought only a few days prior in Asheville, North Carolina, McKeown couldn't leave this 1957 Gretsch Corvette behind in the Tar Heel State. He hasn't pinned down what material he'll use the Corvette on, but he thinks it'd work nice for his slide or Americana material.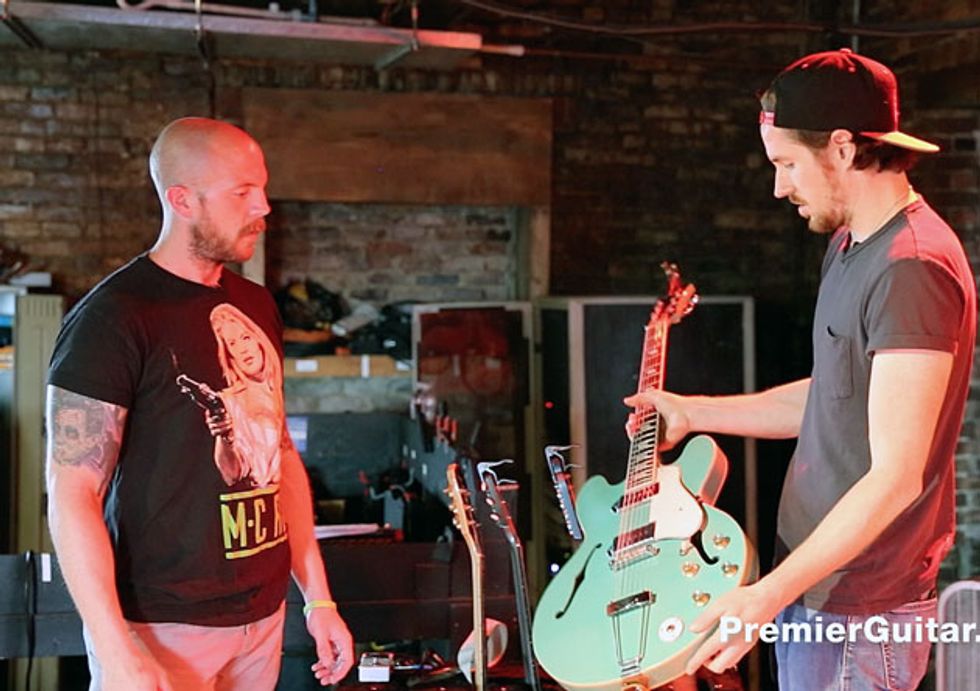 Click here, to win an Epiphone Sheraton just like Kevin's in Black Pistol Fire.