Rig Rundown: Devin Townsend
In one of our funnest-ever RR shoots, the original Strapping Young Lad waxes giddy and witty explaining his signature axe, pickups, and all-digital setup.
Before his last show of 2017, Devin Townsend met with Premier Guitar's John Bohlinger backstage at Nashville's Marathon Music Works to go through his live setup. For a guy known for layering textures of tones and effects, Townsend's signal path is surprisingly streamlined.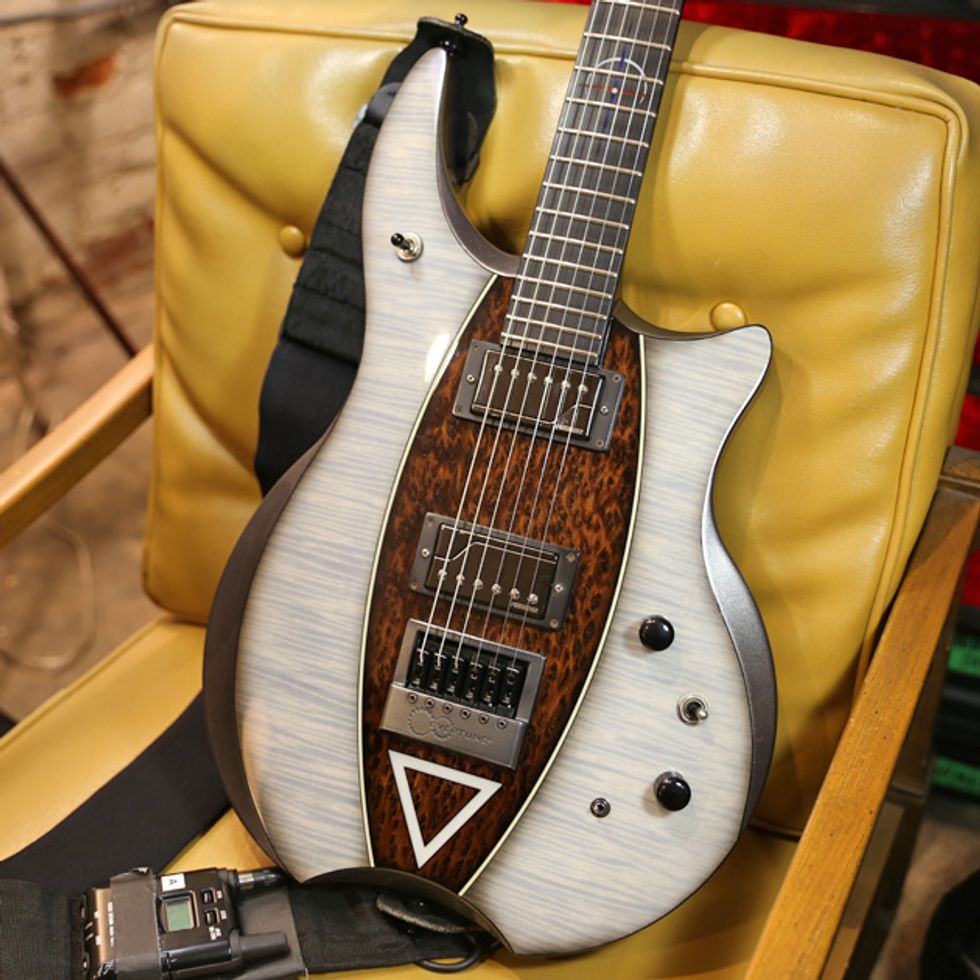 Click to subscribe to our weekly Rig Rundown podcast:

---
---