Rig Rundown: Murder by Death
Down-tuned axes and a thirst for experimentation fuel the rootsy indie-rock band's sound.
Dave Fountain's pedalboard was built by Canadian company Temple Audio. Another chain is a Recording King banjo with a Fishman Rare Earth pickup running into an MXR 10-Band EQ and then into a Radial StageBug DI under the board. The entire board is powered by a hidden Cioks DC-10 power supply.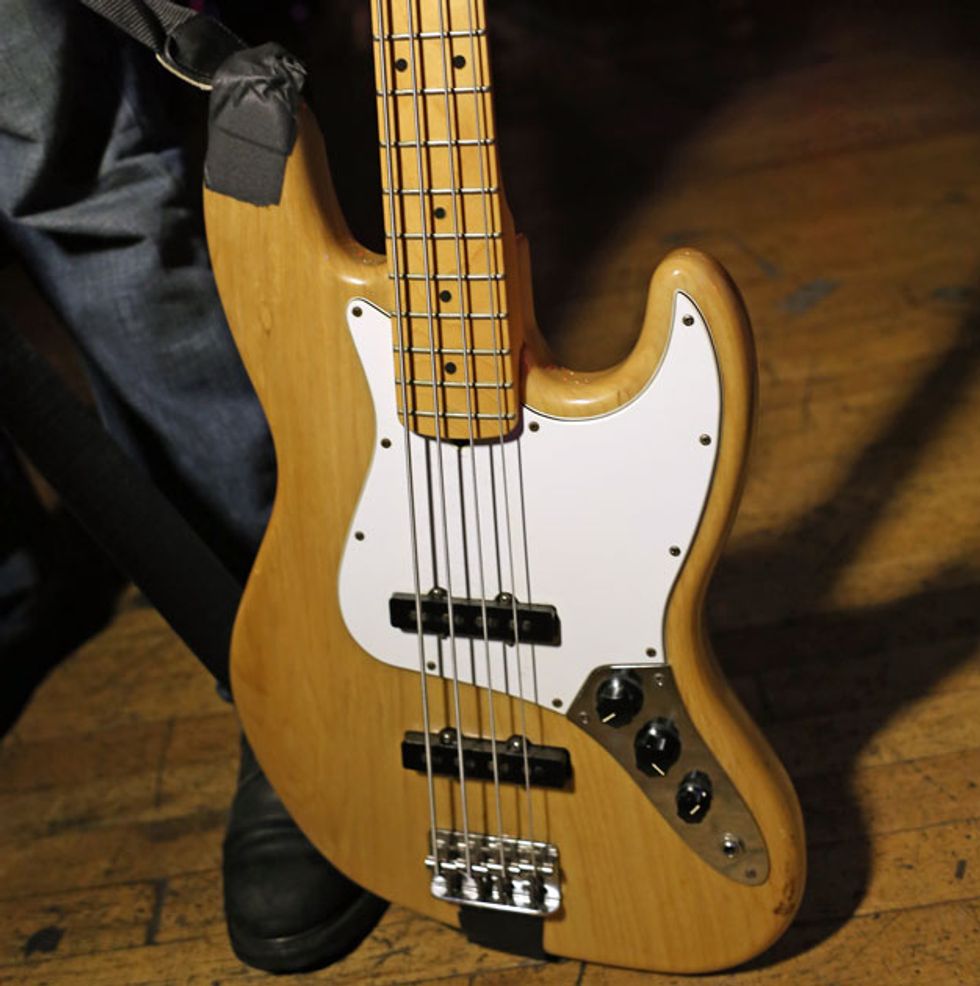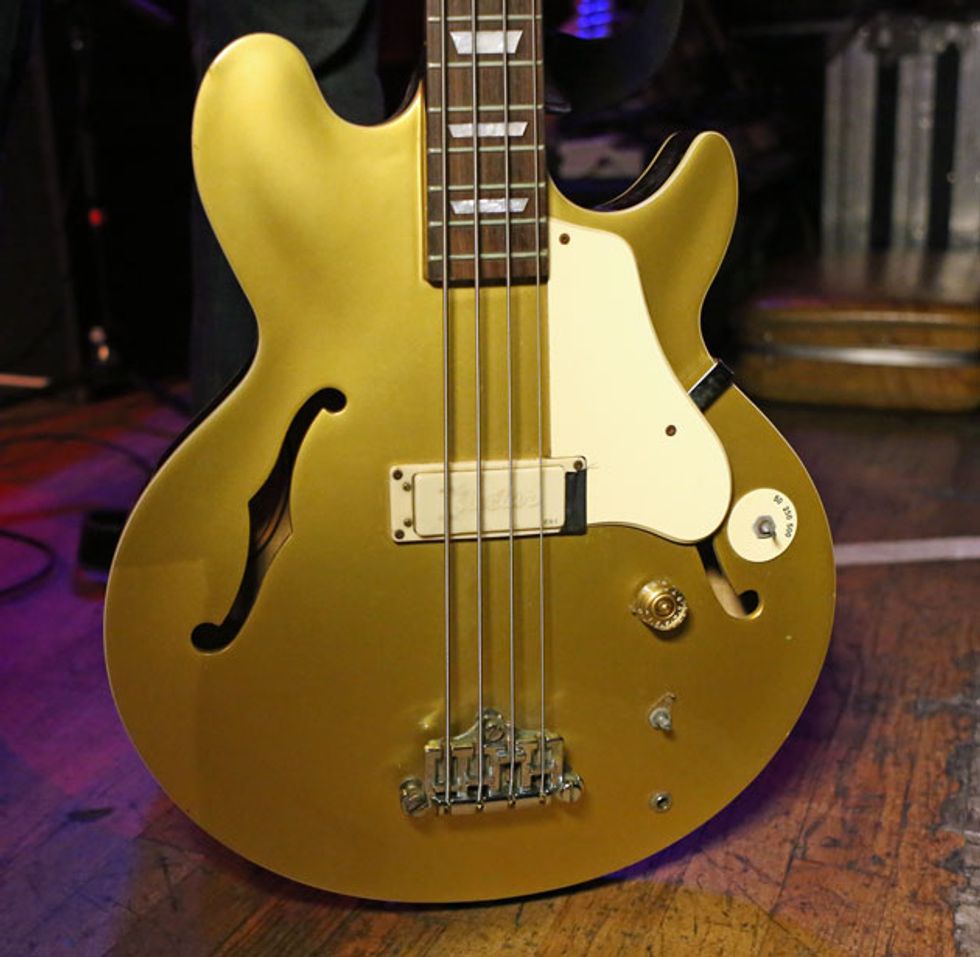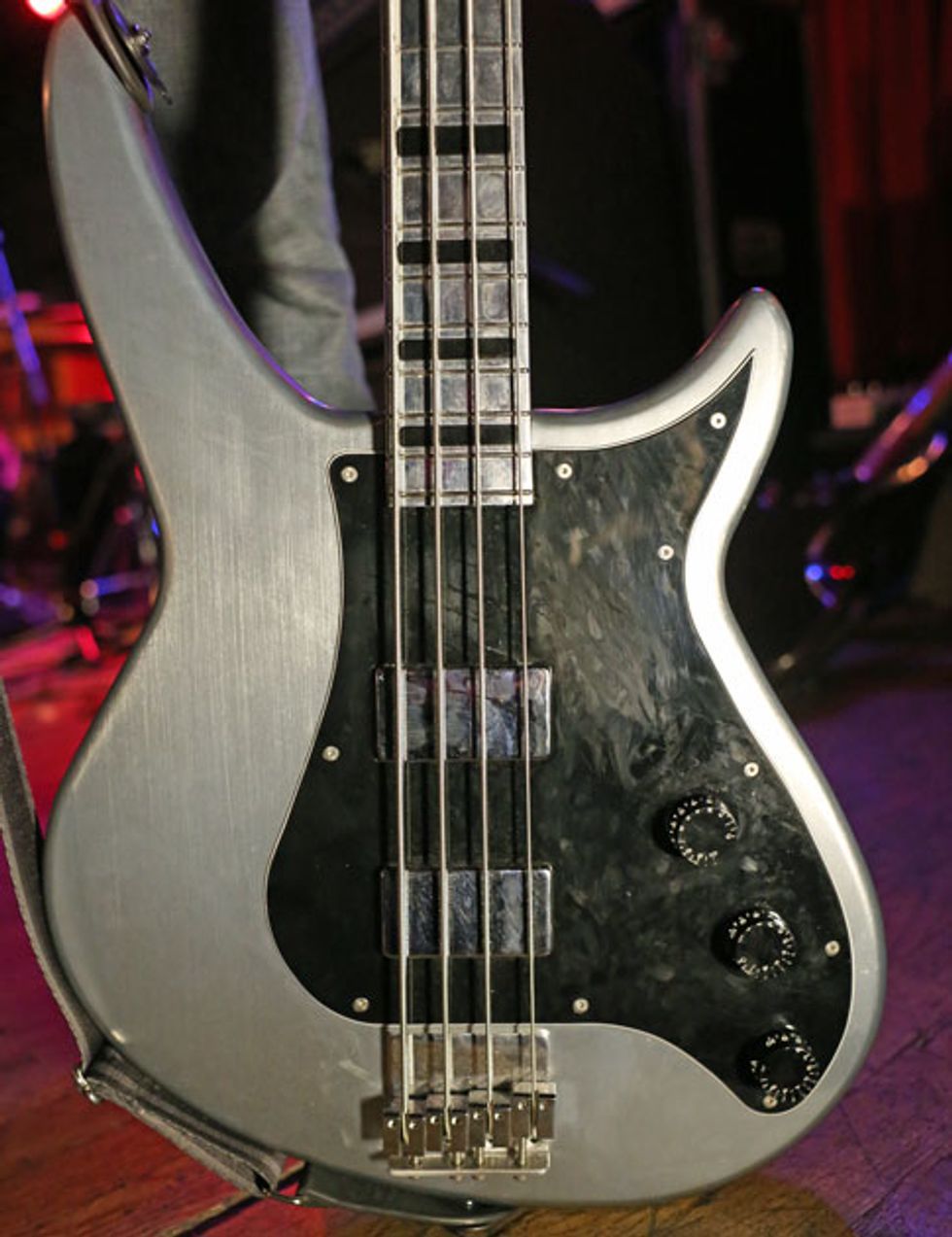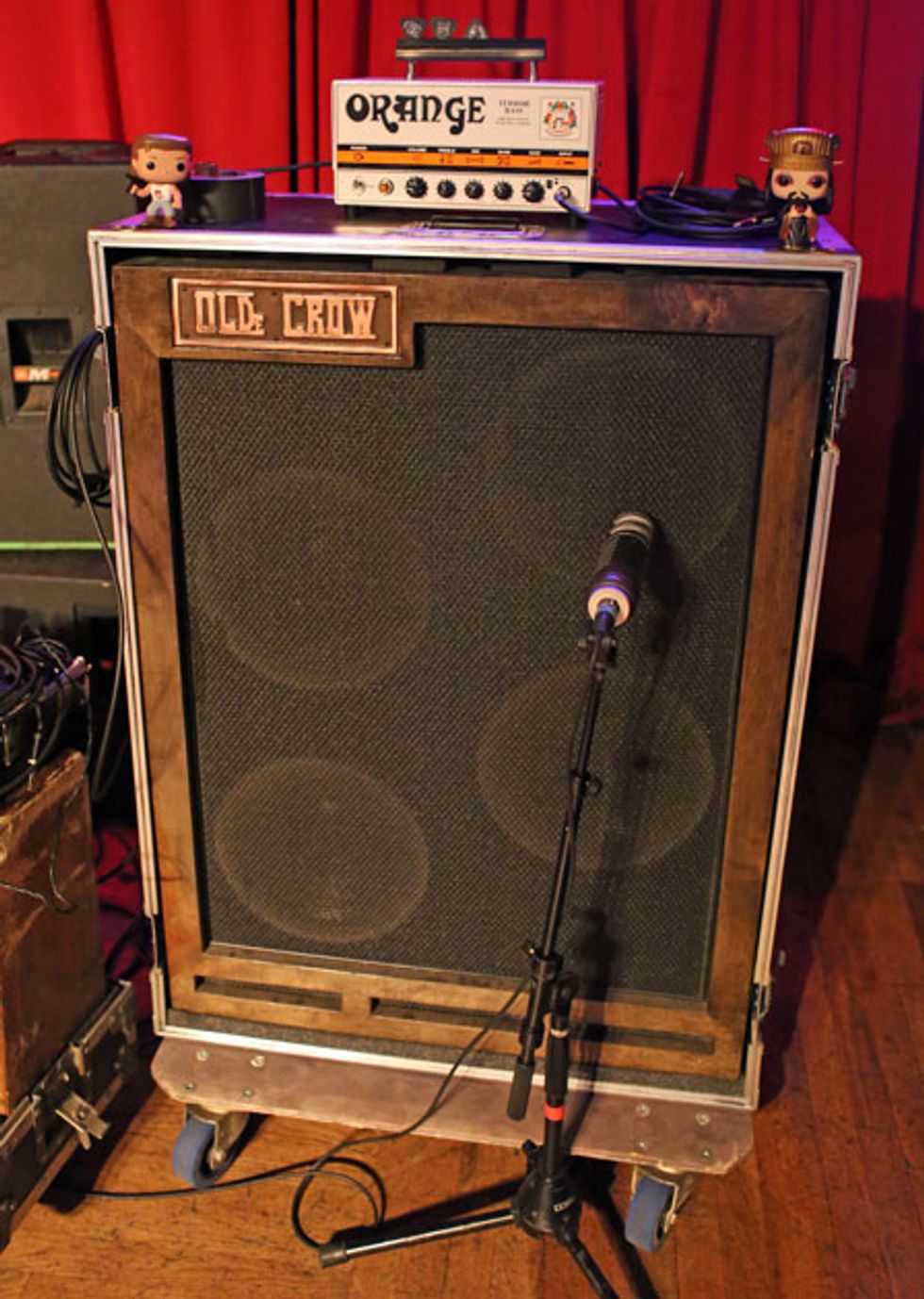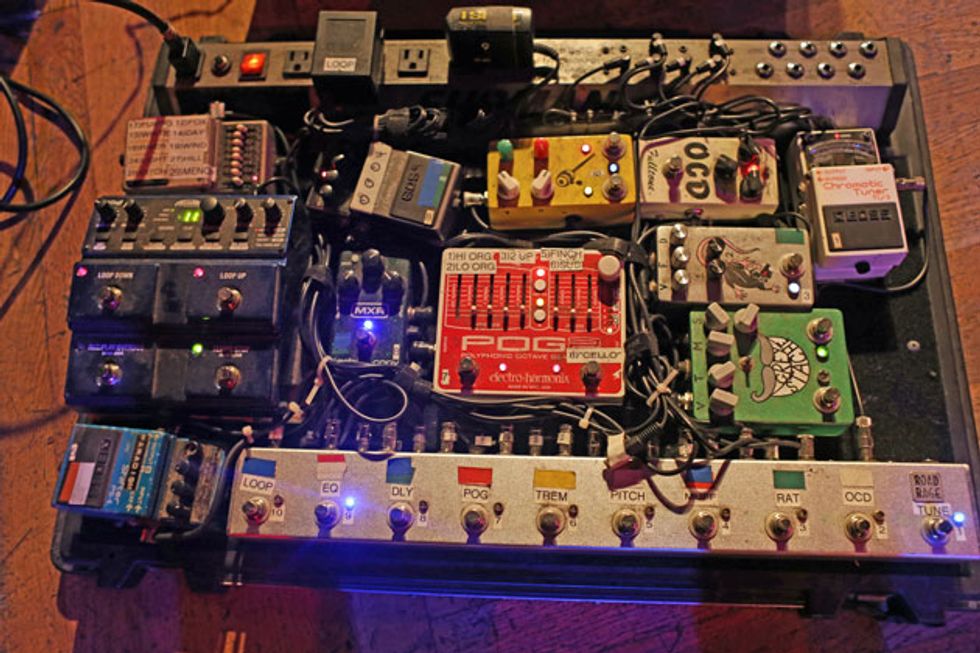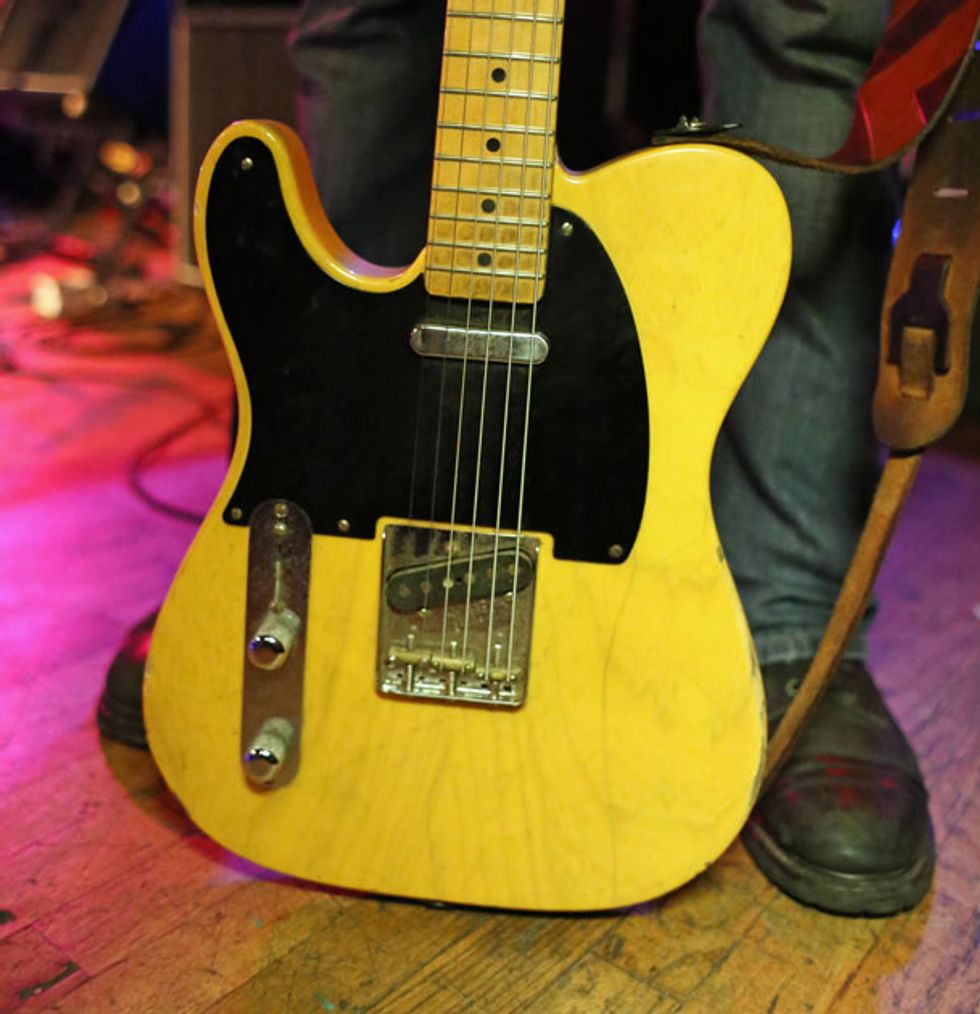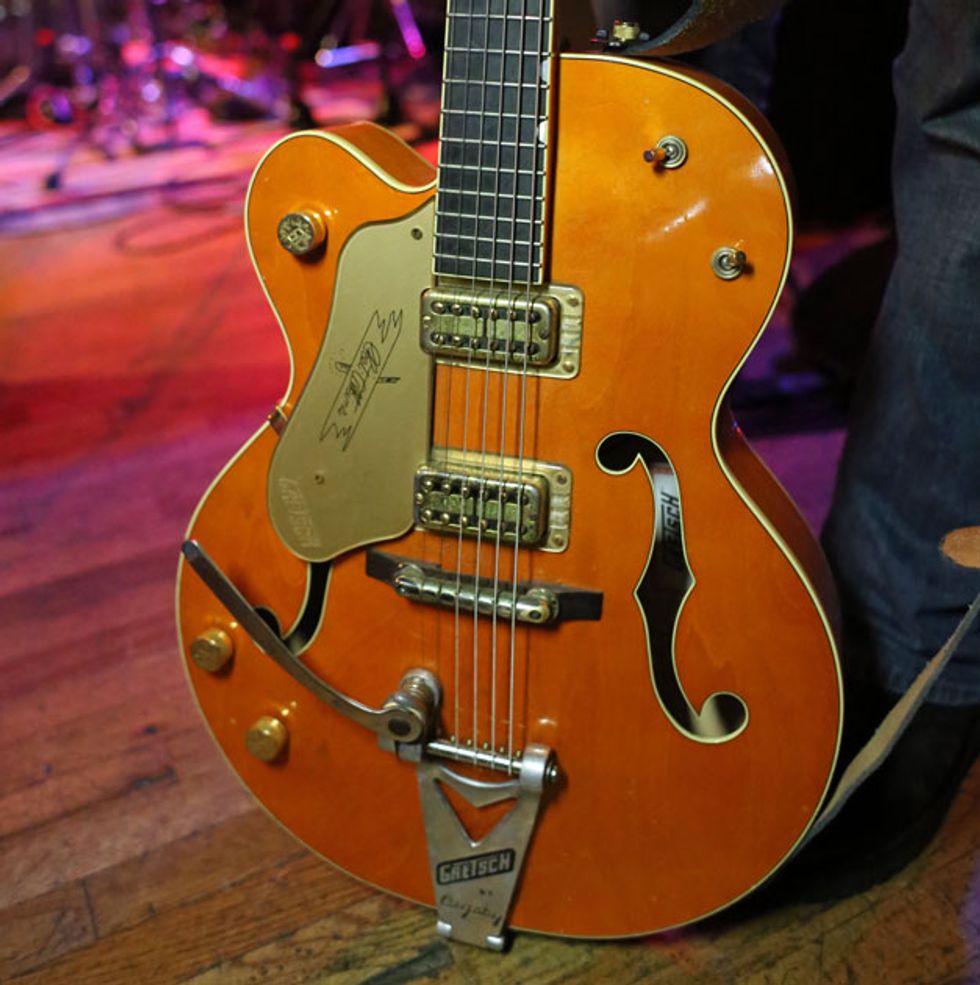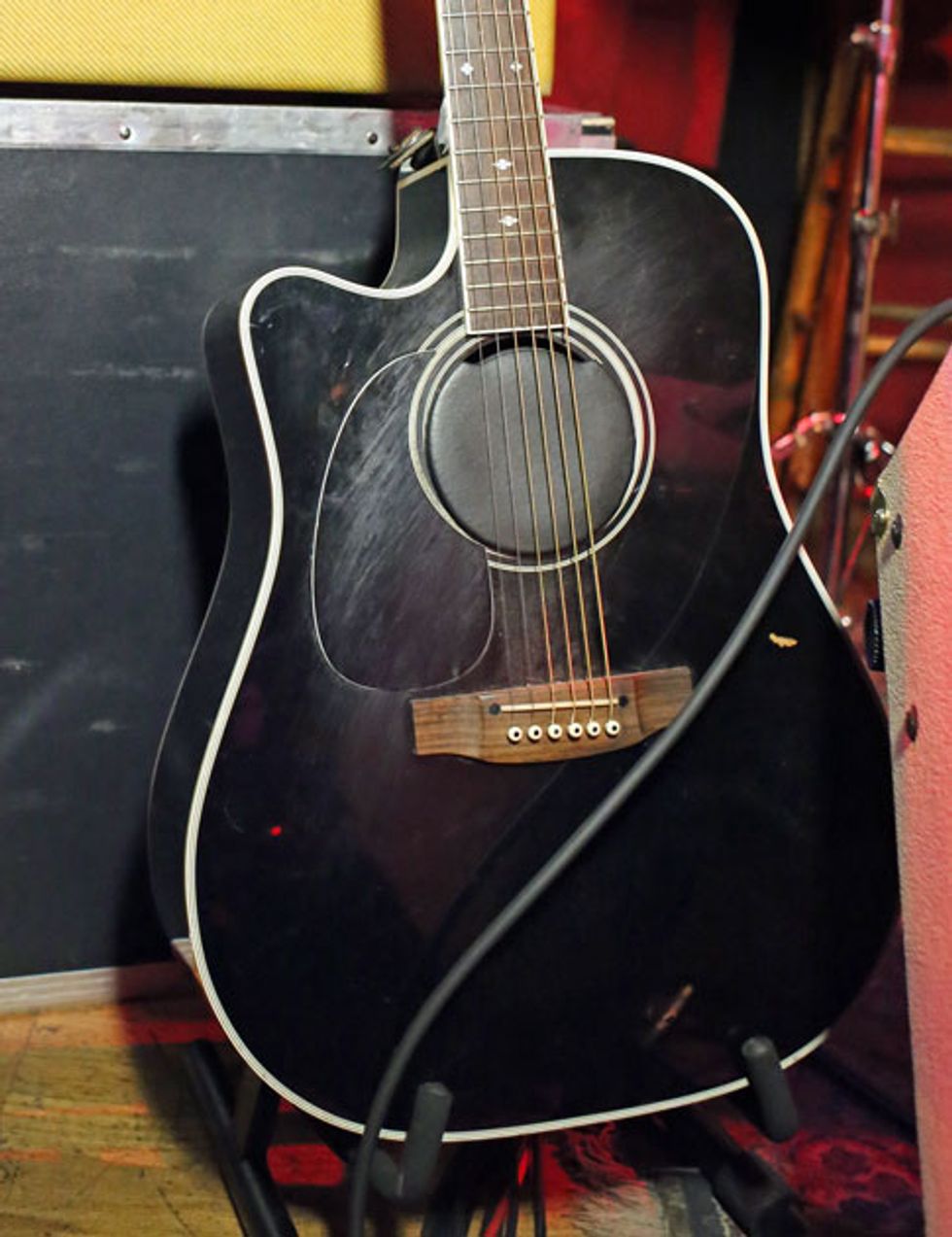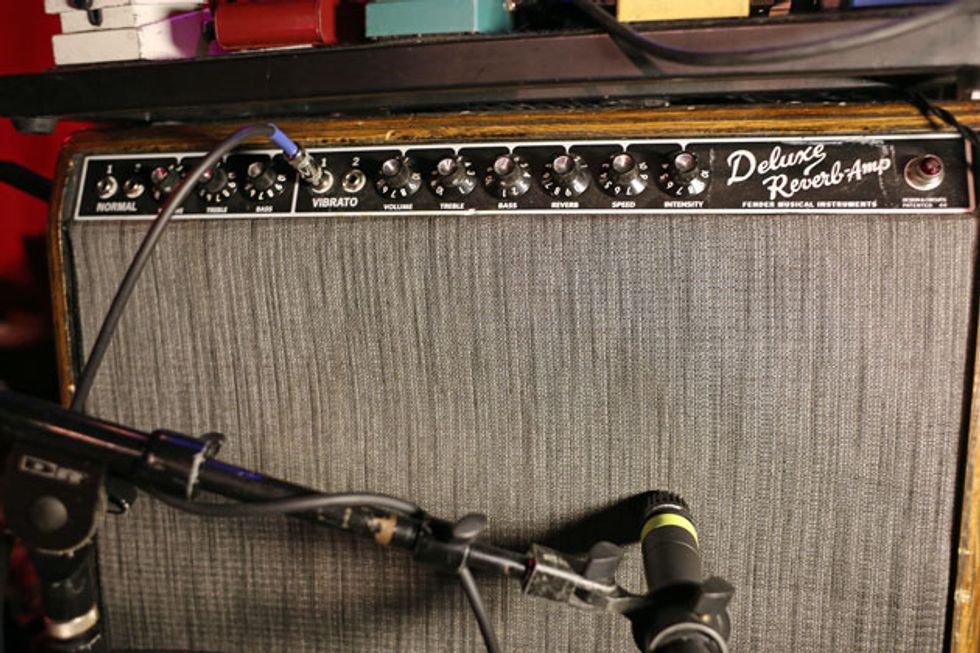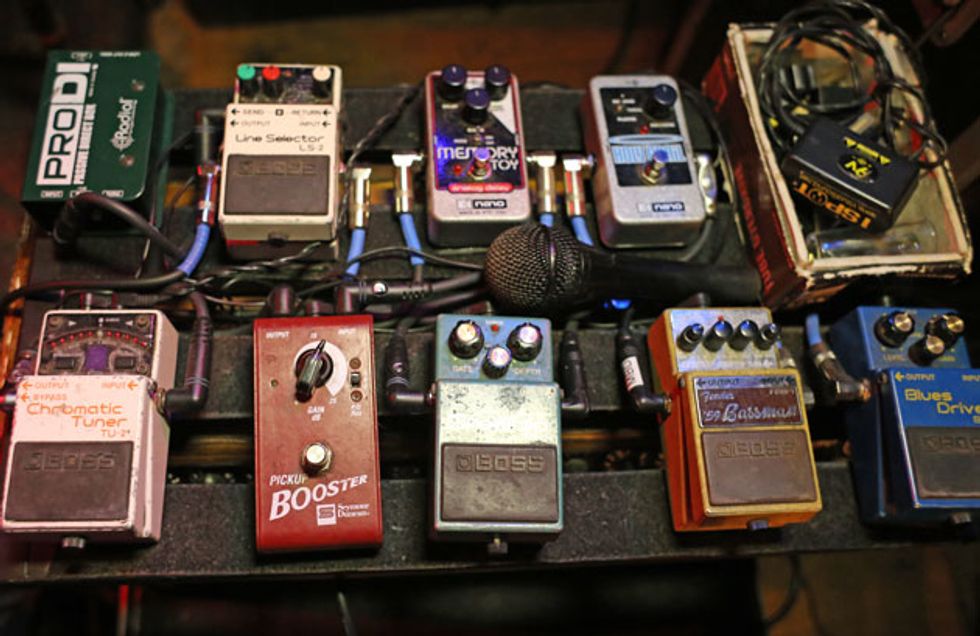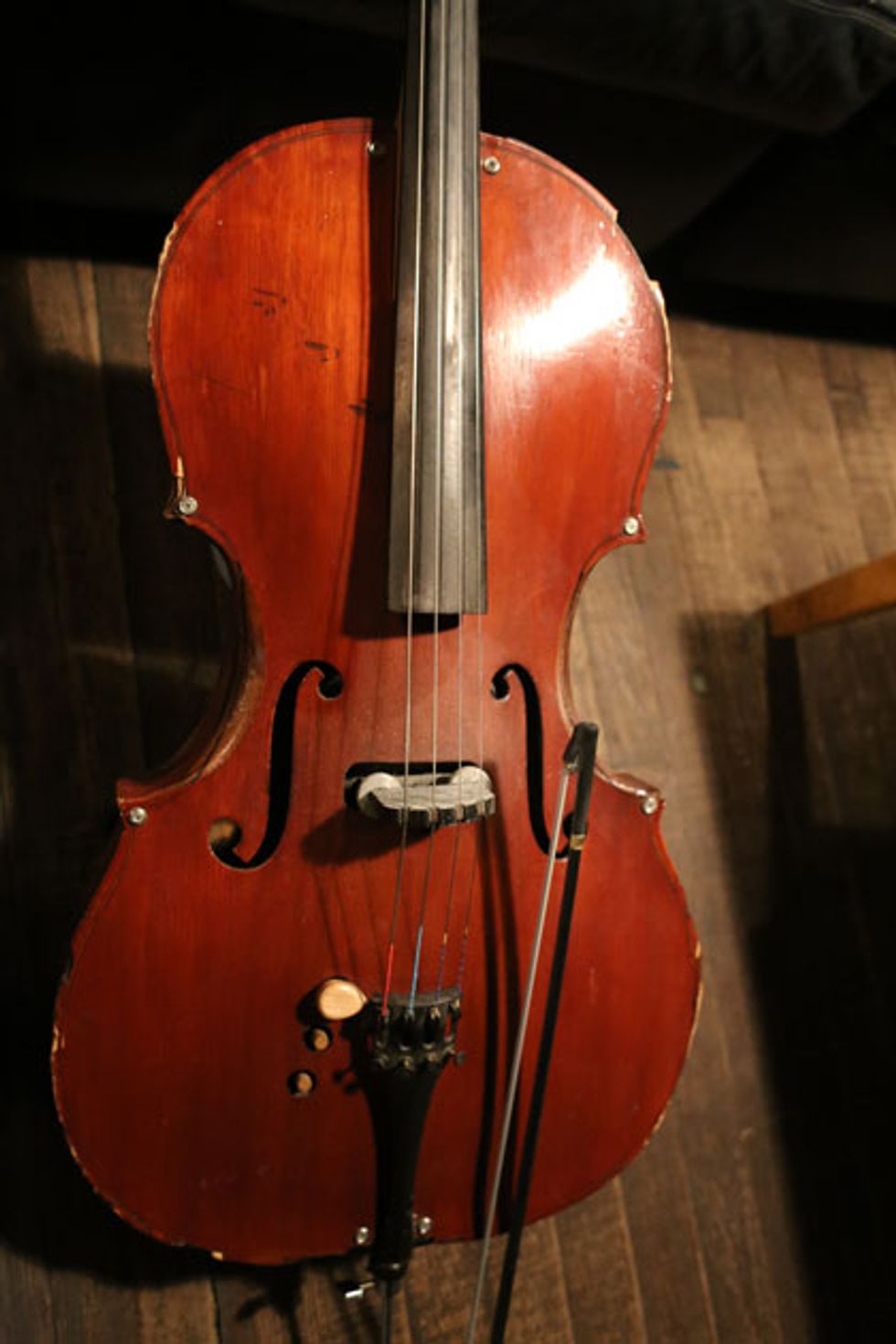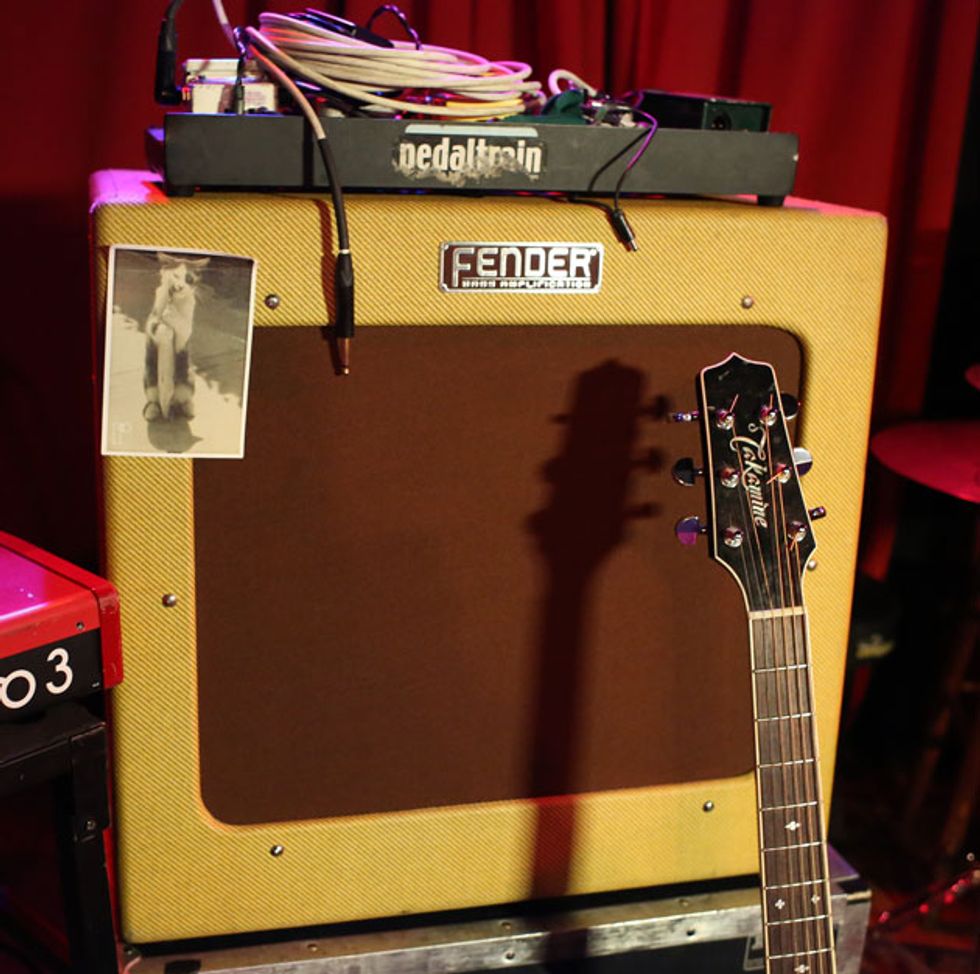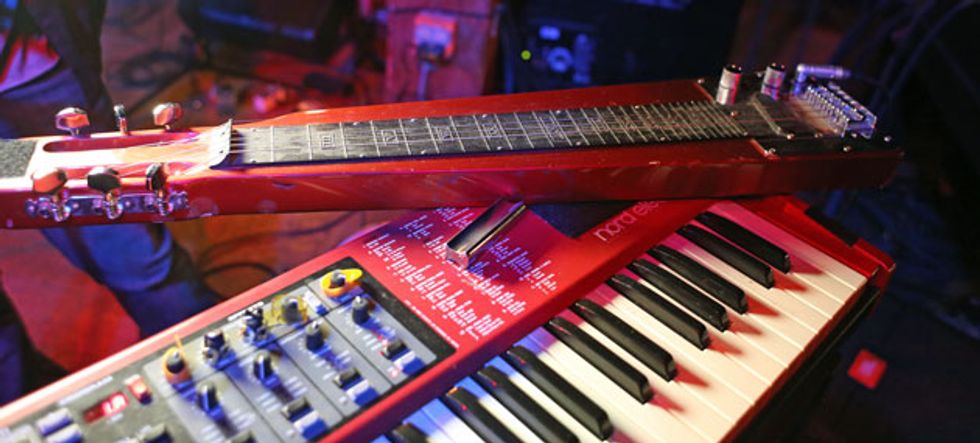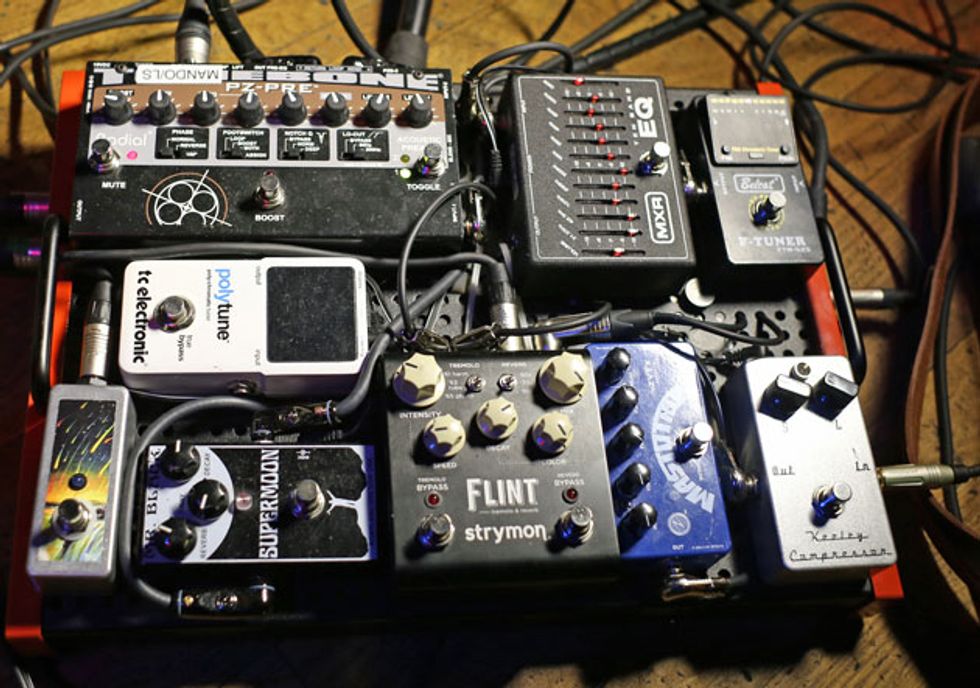 Murder by Death's bassist Matt Armstrong managed to squeeze in a quick interview and walk us through the band's gear before their show in Nashville. The band's spacey-meets-gothic vibe is powered by low-tuned axes, effect-laden cellos, and a unique approach to tone.