Rig Rundown: Murder by Death
Down-tuned axes and a thirst for experimentation fuel the rootsy indie-rock band's sound.
Turla plugs into a single Fender '65 Deluxe Reverb reissue. He changed the grill cloth, stripped off the Tolex, and stained the cabinet to give the amp an antique vibe.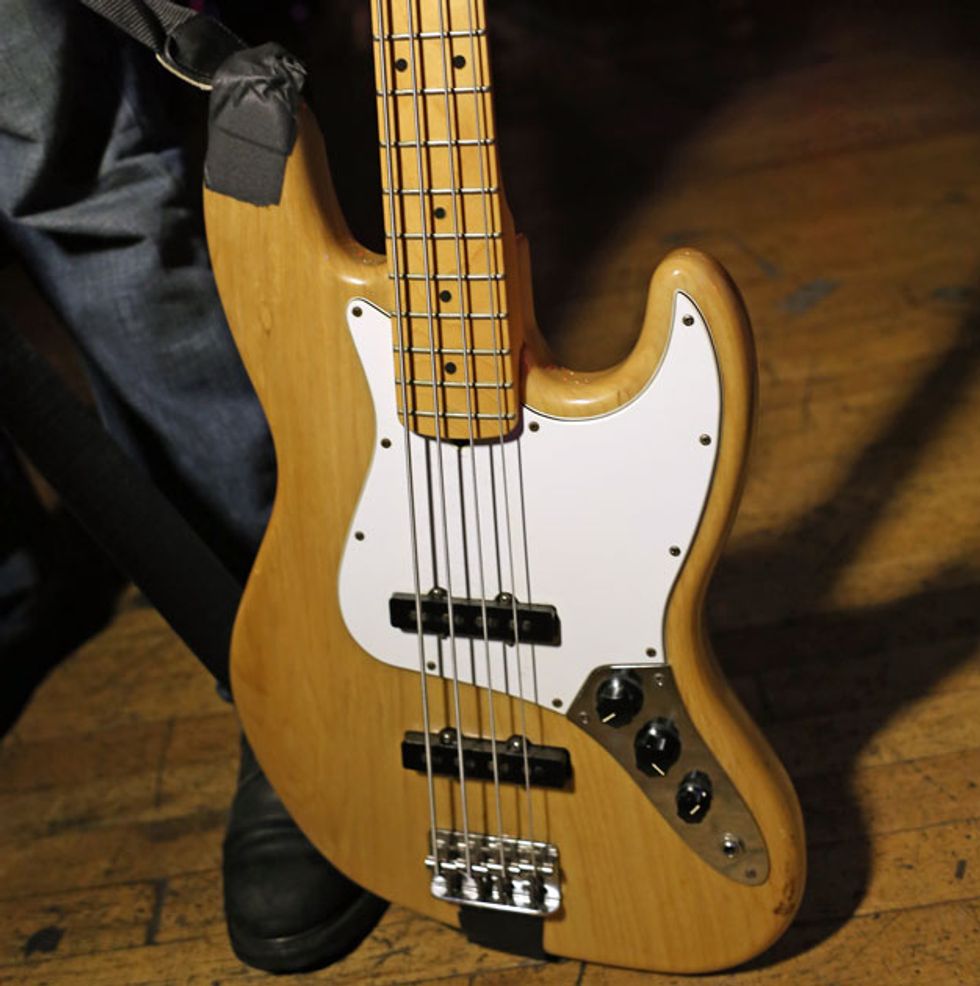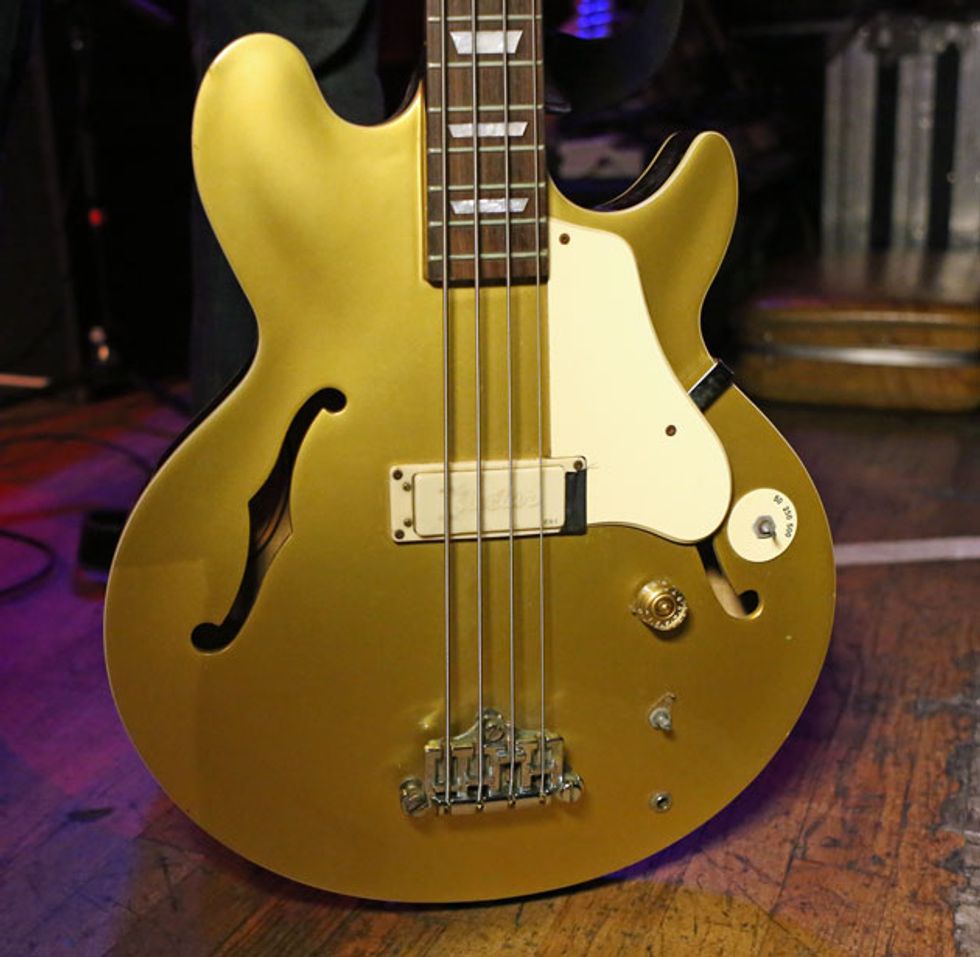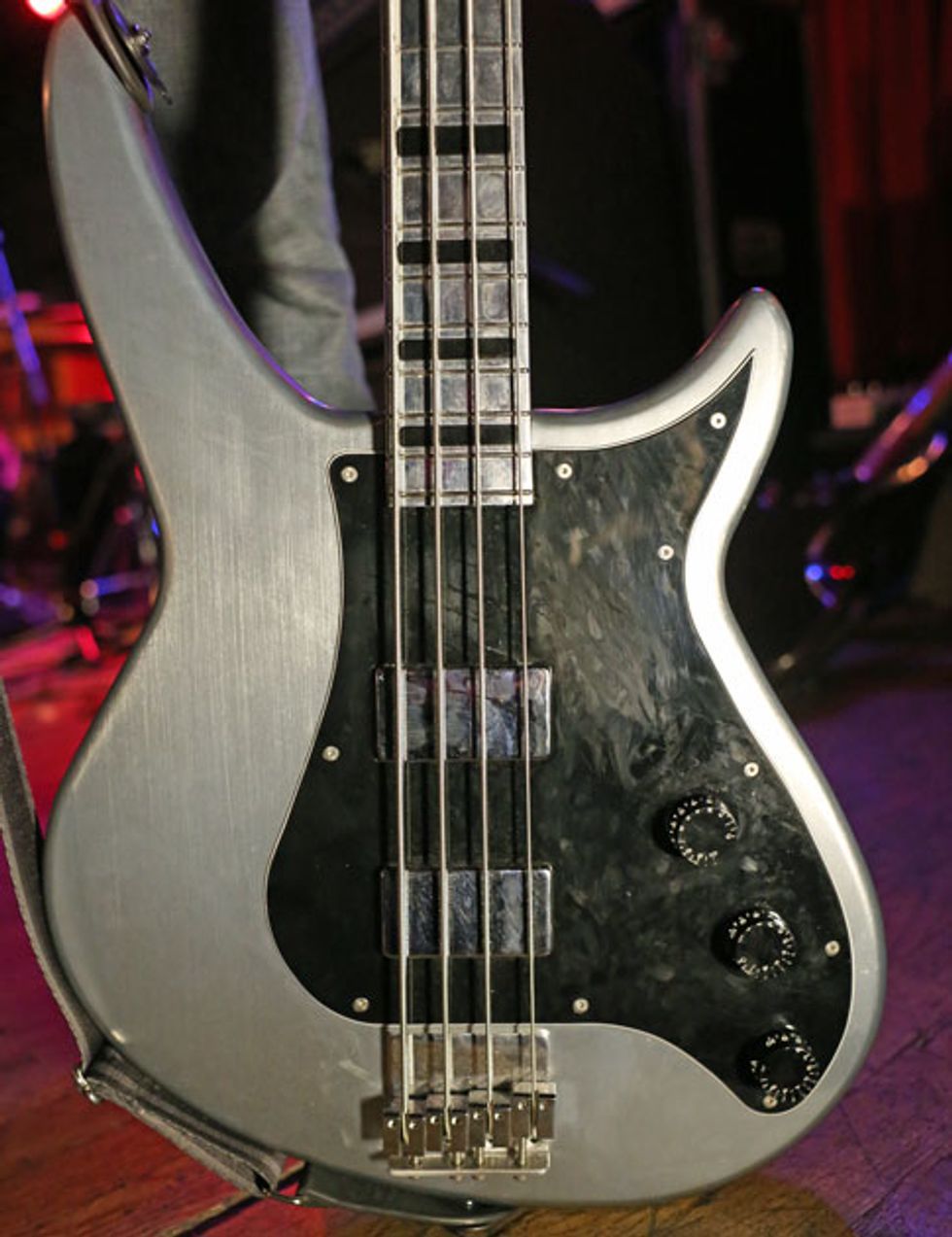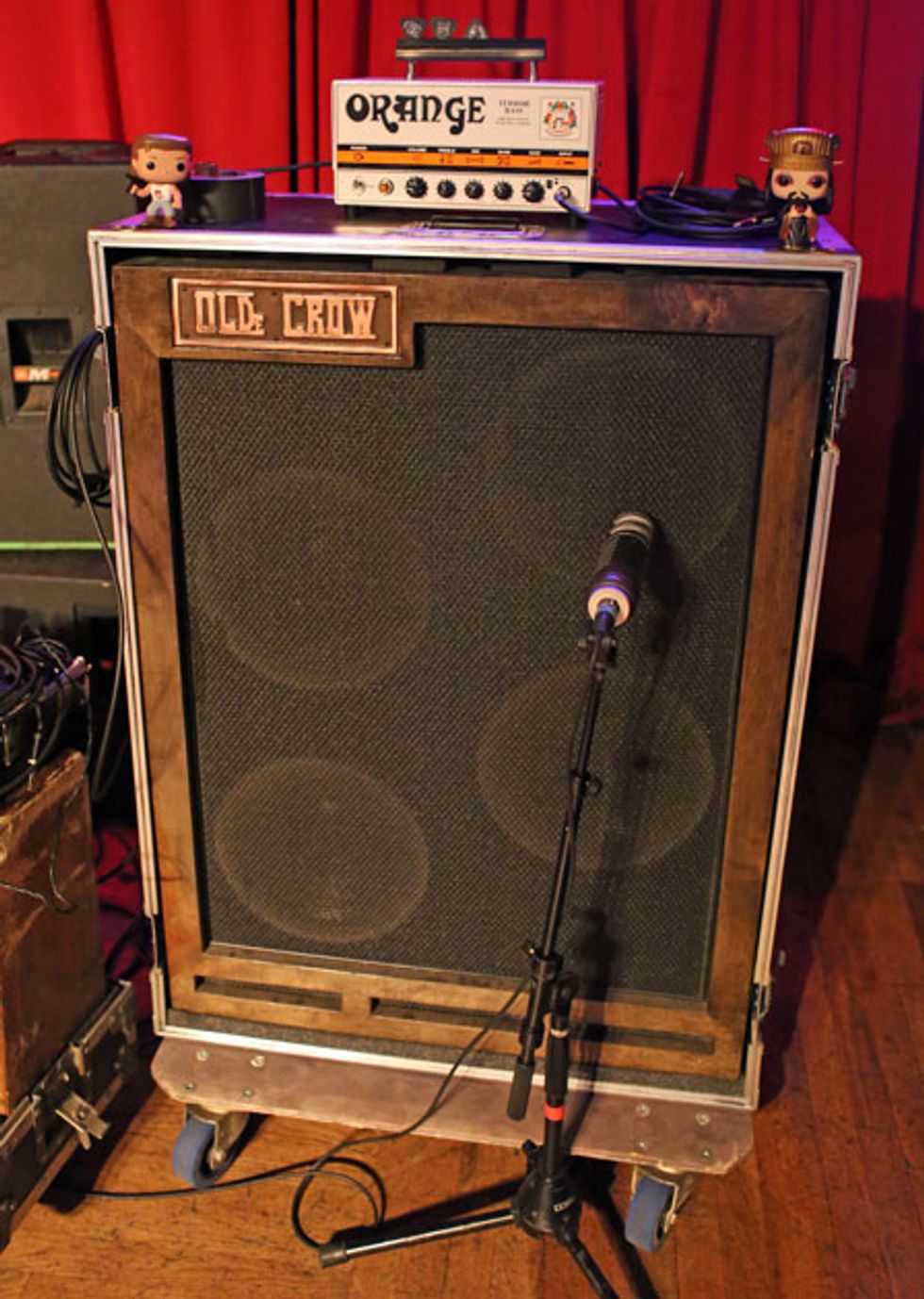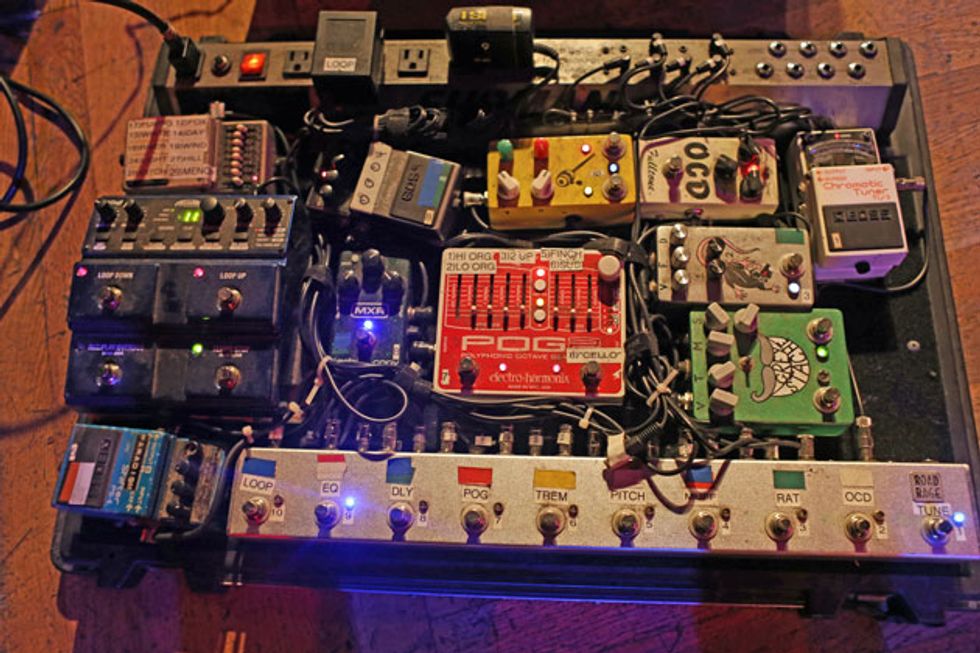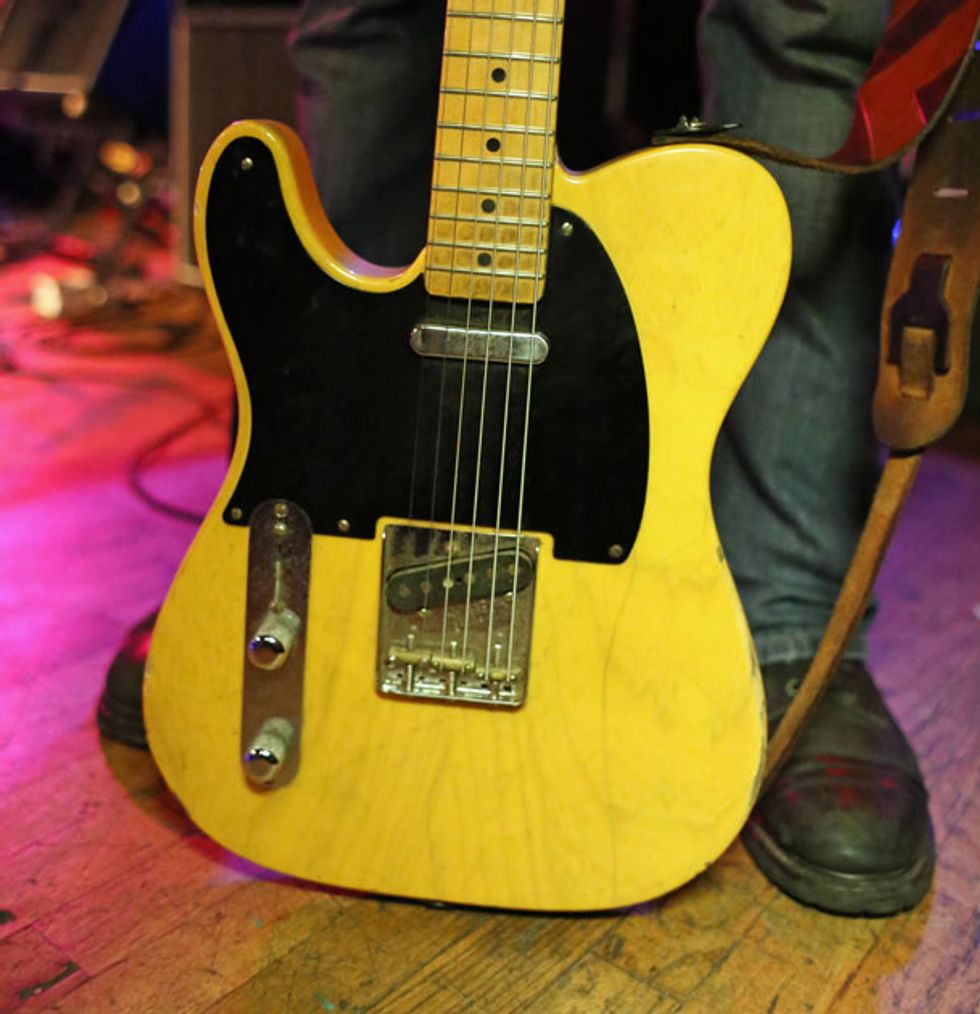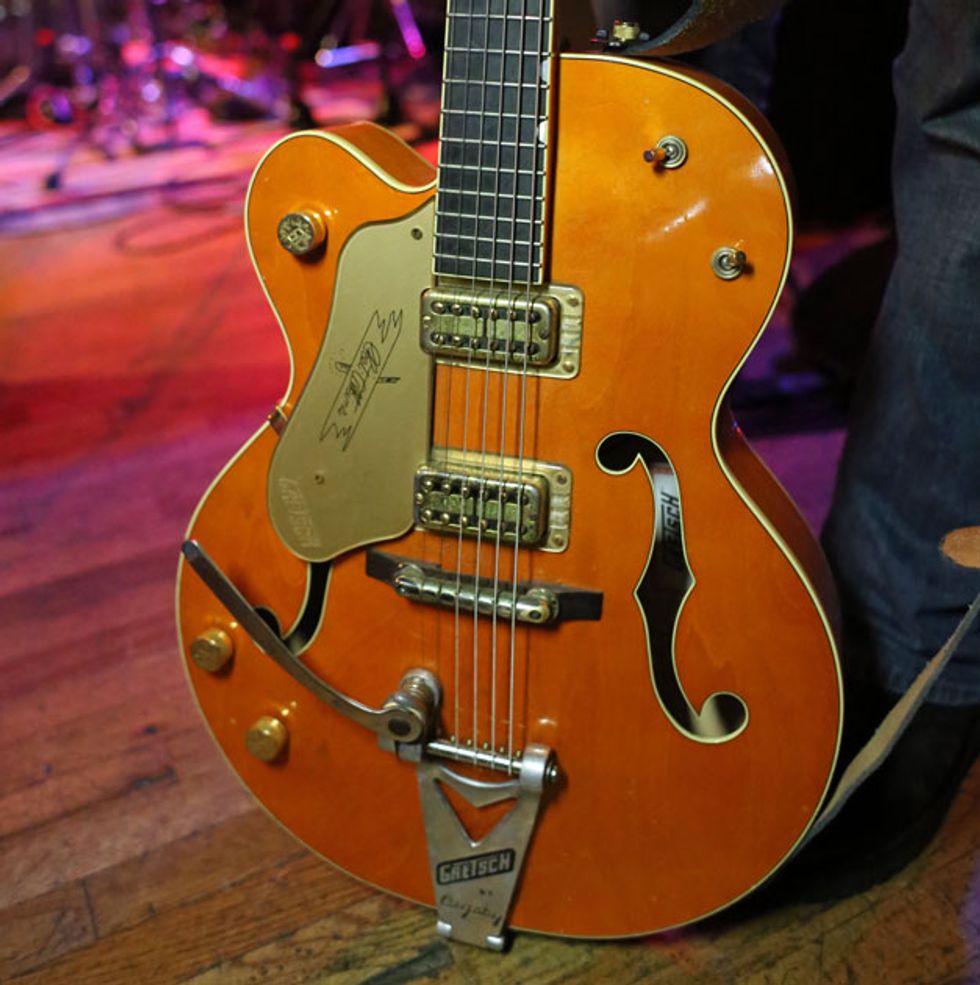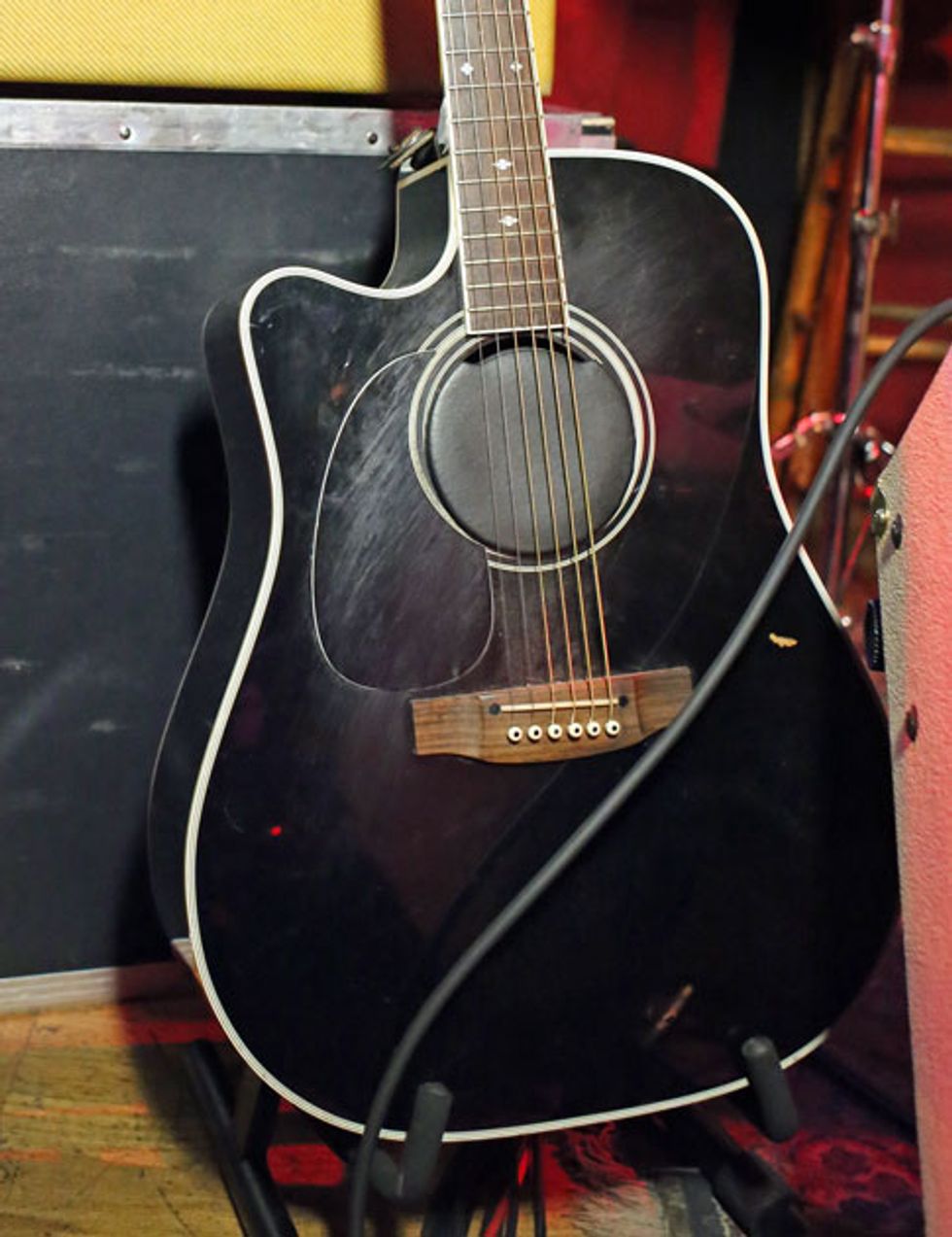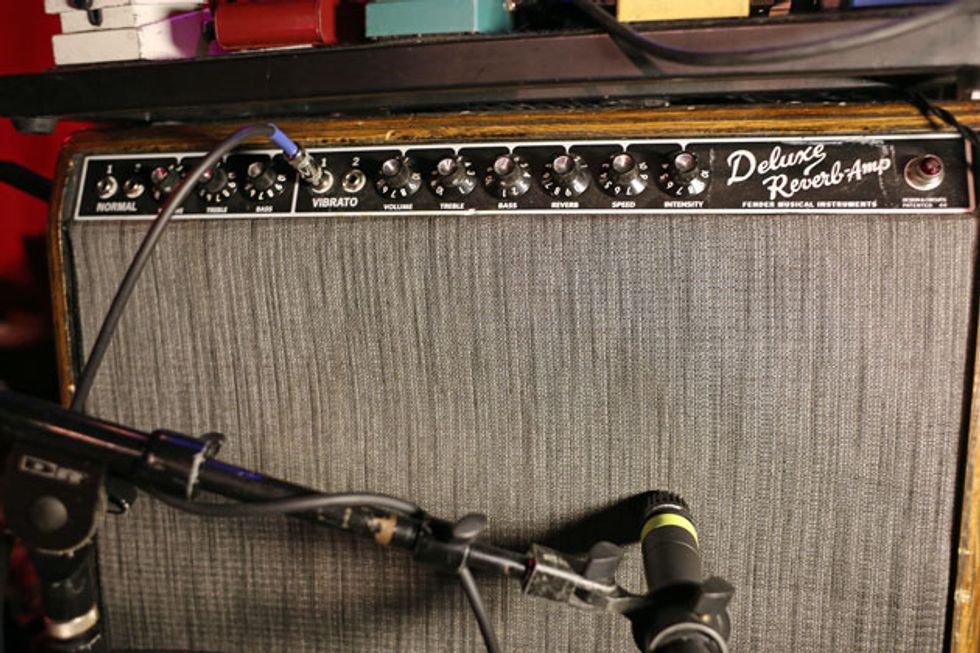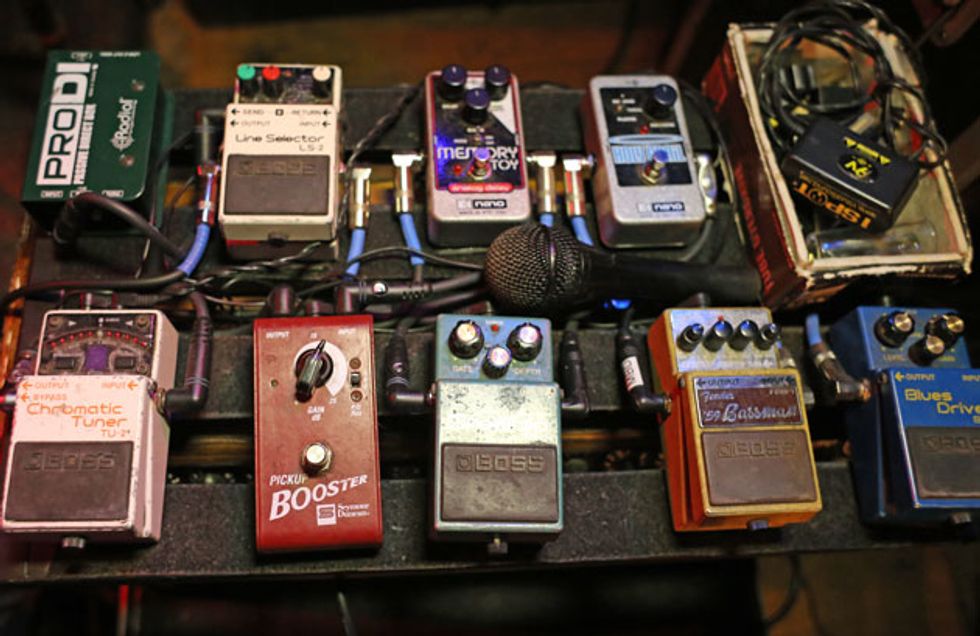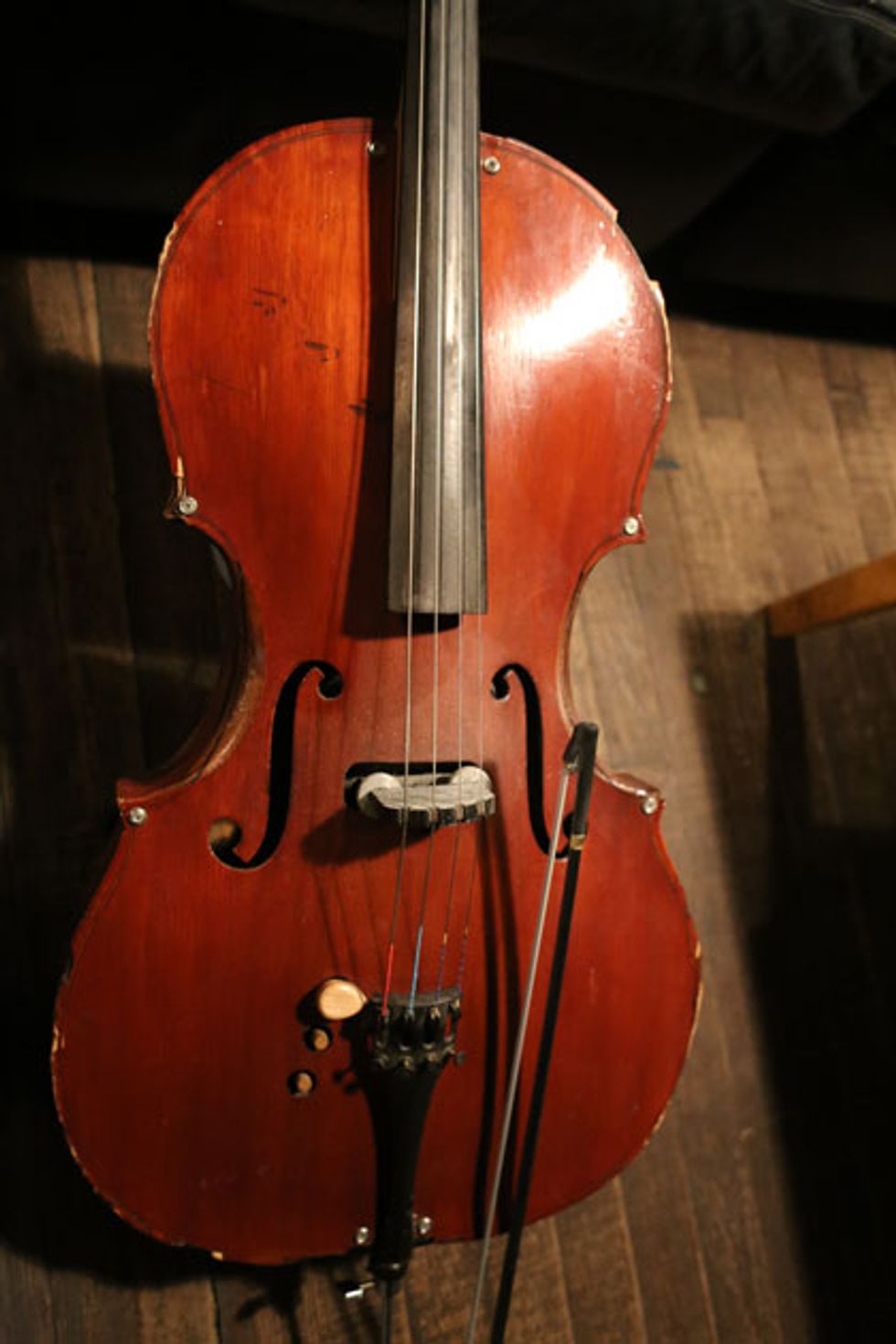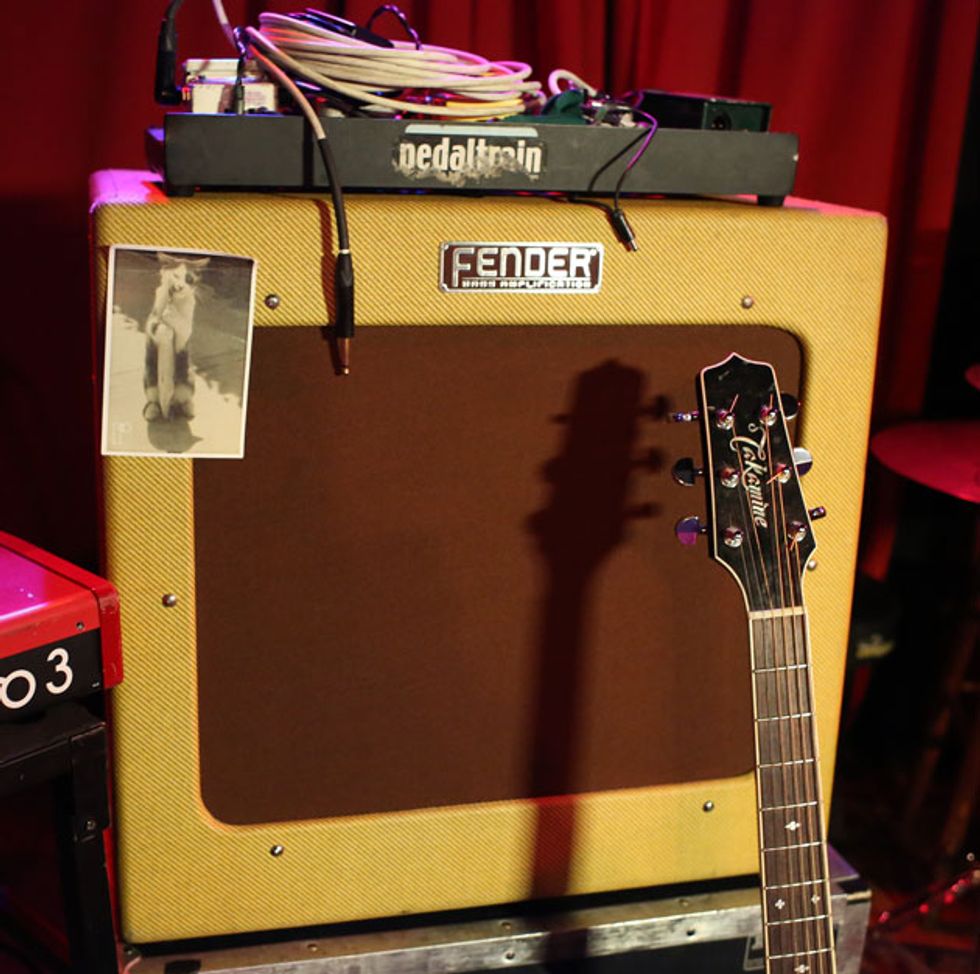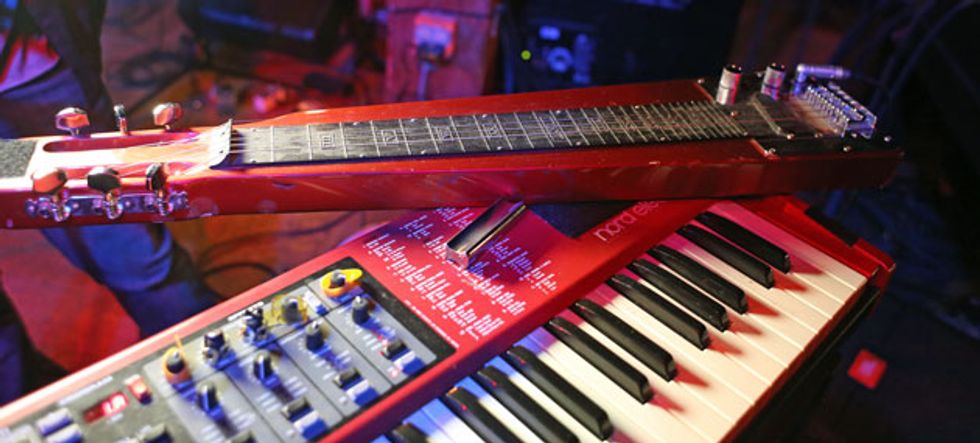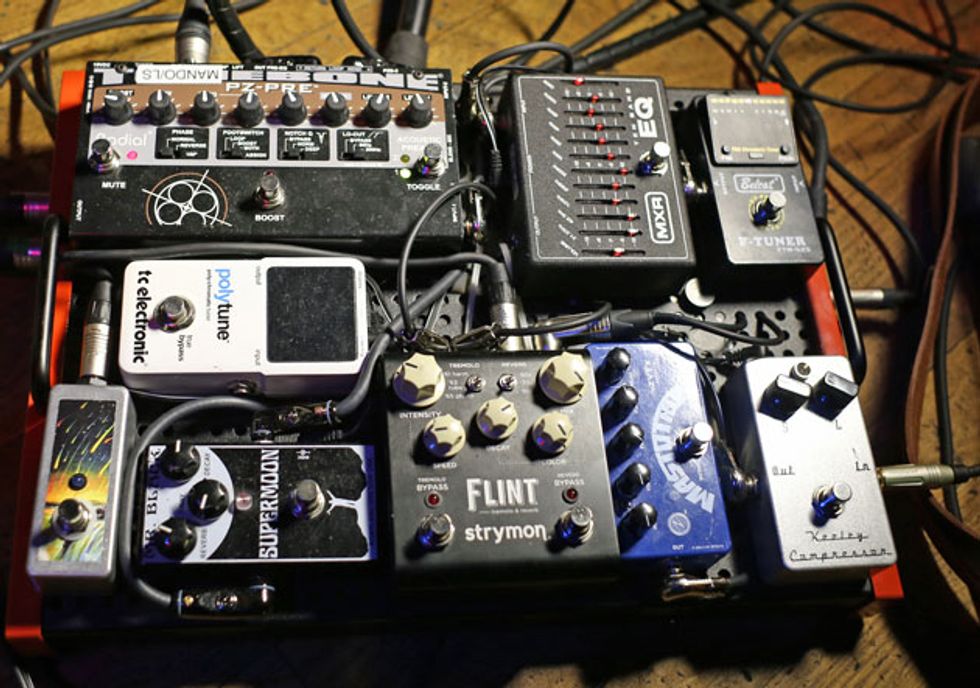 Murder by Death's bassist Matt Armstrong managed to squeeze in a quick interview and walk us through the band's gear before their show in Nashville. The band's spacey-meets-gothic vibe is powered by low-tuned axes, effect-laden cellos, and a unique approach to tone.