Nashville's electronica alt-rock quartet explains how they cover guitar and bass needs with three instruments, one amp, and lots of pedals.
When it's to thump on the low-end side, Mitchell-Cárdenas grabs this Frankenstein Fender that has a 1978 P-bass neck put onto a 1976 P-bass body. His best friend growing up gave him a 1978 P bass as a high school graduation present. He was having problems with the body so he ditched it and kept the '78 neck for a rainy day. A few years ago he came across a '76 fretless P bass that he couldn't pass up and one day it struck him to combine the best parts of both basses. He's since used it on the last three Mutemath albums—Armistice, Odd Soul, and Vitals.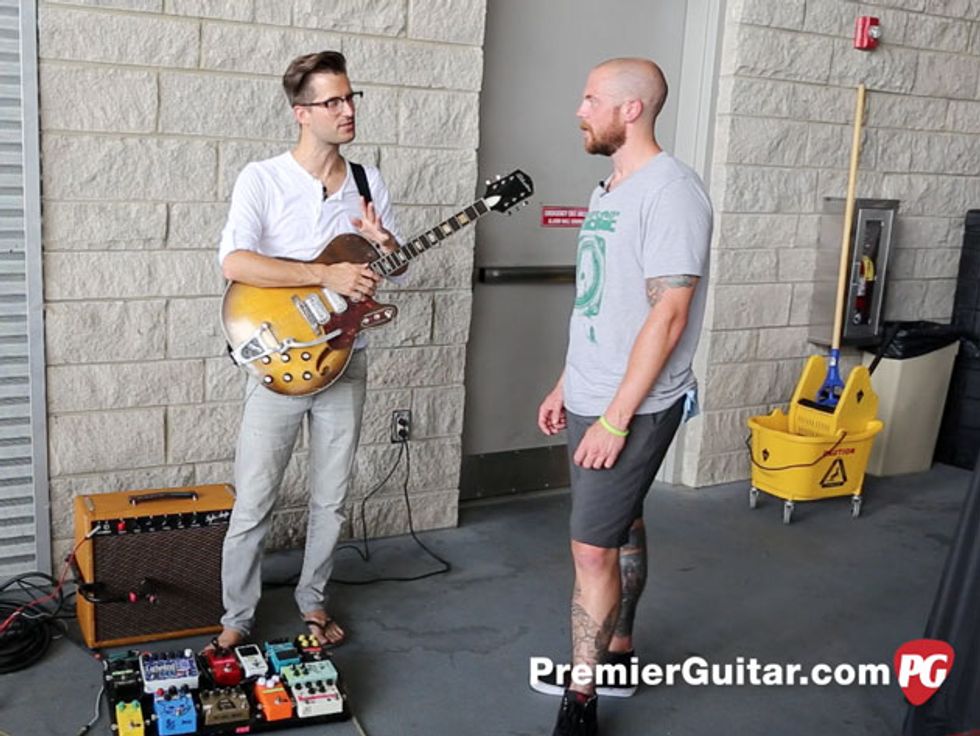 Click here to enter to win 1 of 5 JHS Pedals—Colour Box, Mini foot Fuzz, Morning Glory (x2), and Panther Cub—courtesy of JHS and Mutemath.

Click to subscribe to our monthly Rig Rundown podcast: