Behind-the-scenes details on the three-headed guitar monster's updated signature axes (and pickups), and their unusual reliance on a blend of 20th- and 21st-century amp technology.
Here's something that looks familiar, but is just a little different. This is Misha's latest iteration of his signature collaboration with Jackson. The Juggernaut shown above features a new satin, matte finish on a flame maple top with an "amber tiger eye" coloring. The thicker maple cap is put on top of a solid mahogany body. This go 'round, he decided to allow the natural beauty of the wood to shine. Other fresh looks on the guitar are its caramelized flame maple fretboard and caramelized hard-rock maple neck. (The "caramelizing" process is Jackson's version of roasting or cooking the neck to dry it of any moisture, make it lighter, and give the wood an aged feel and tone.) The 6-string is loaded with Misha's signature Bare Knuckle Juggernaut humbuckers. It typically rides in dropped-C tuning (C–G–C–F–A–D) and is laced up with D'Addario NYXL .011–.056 strings.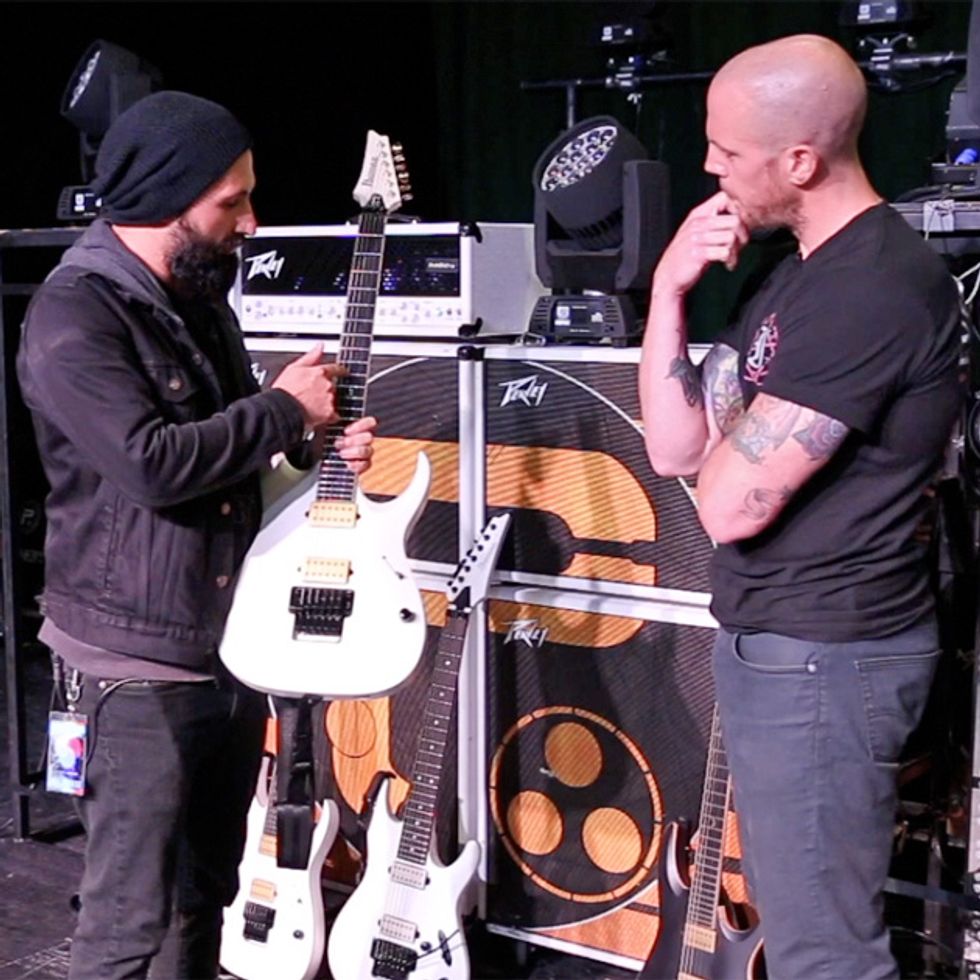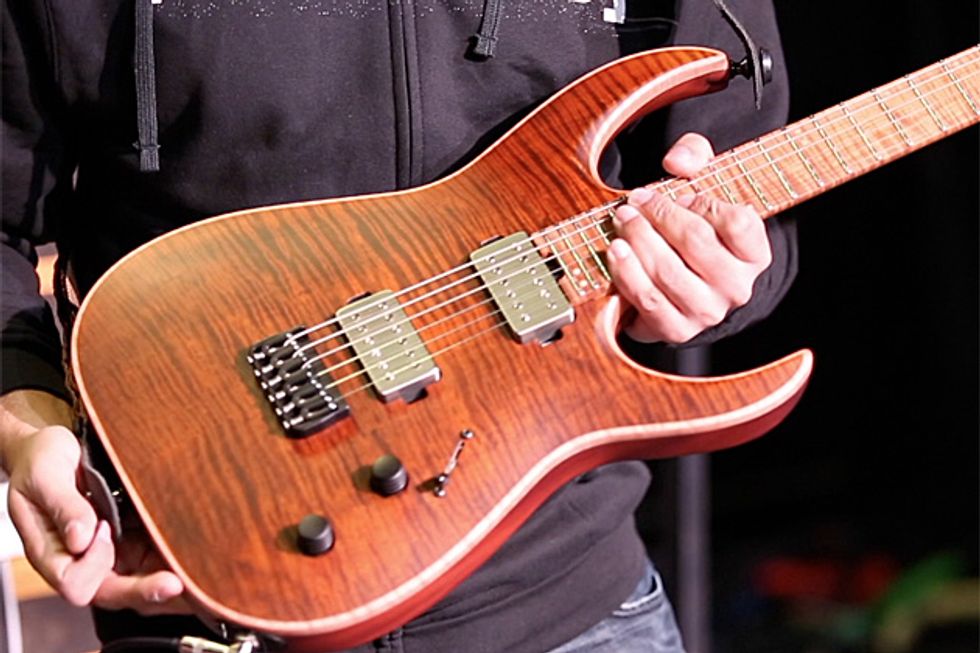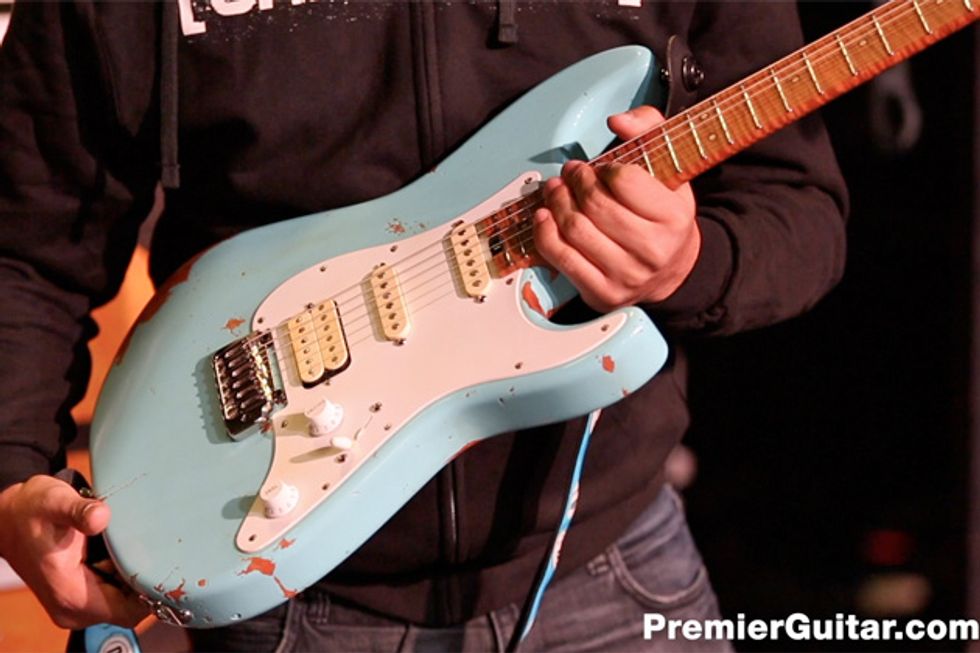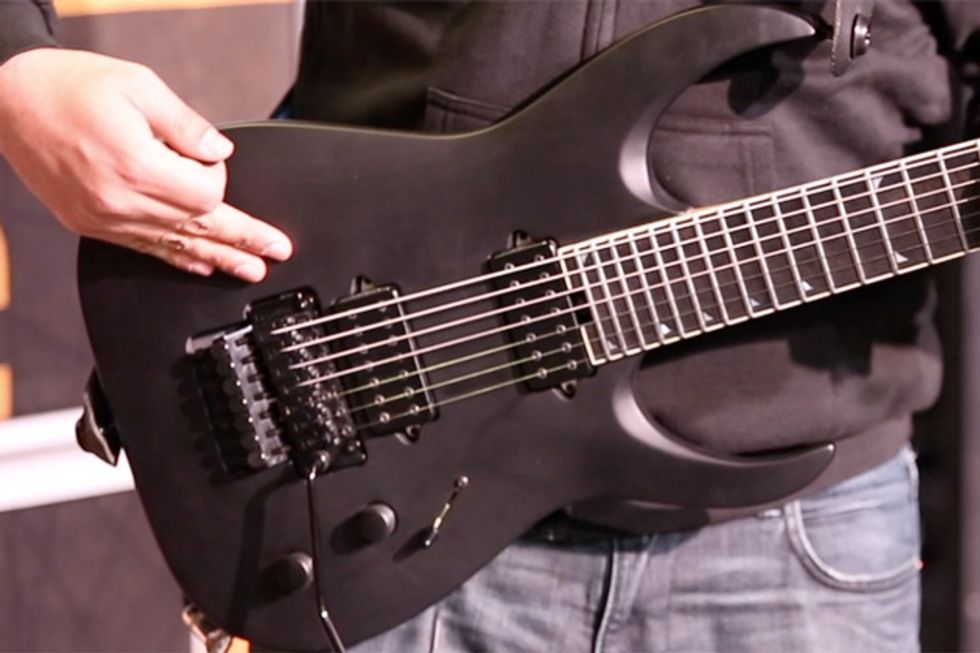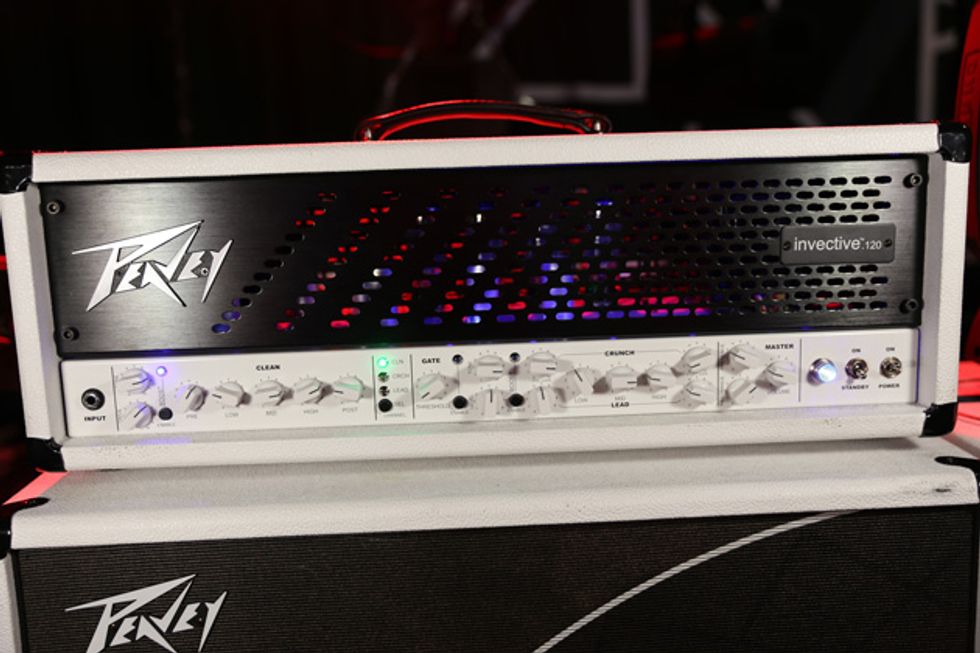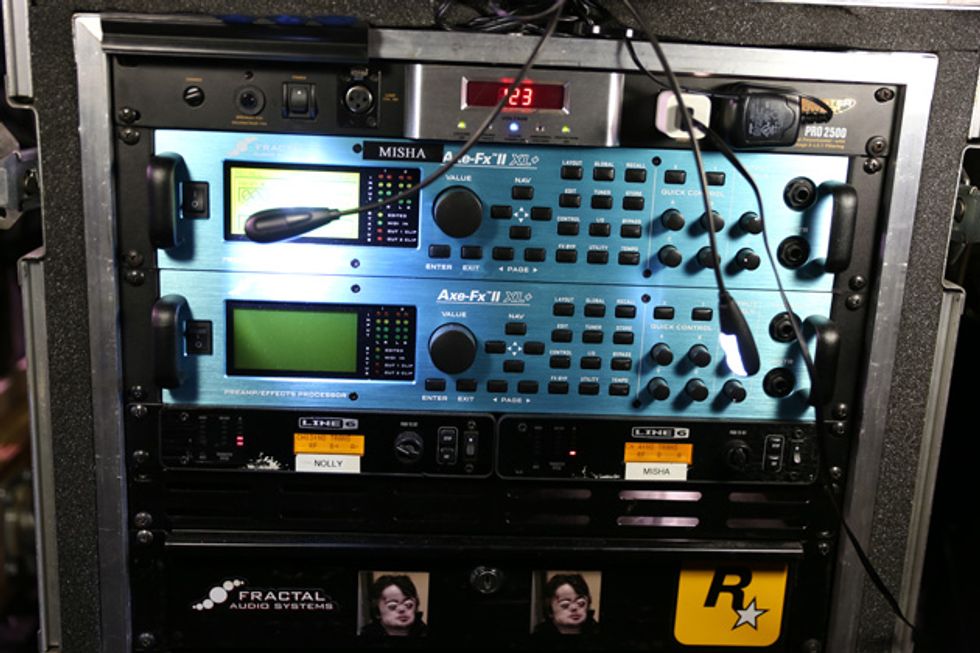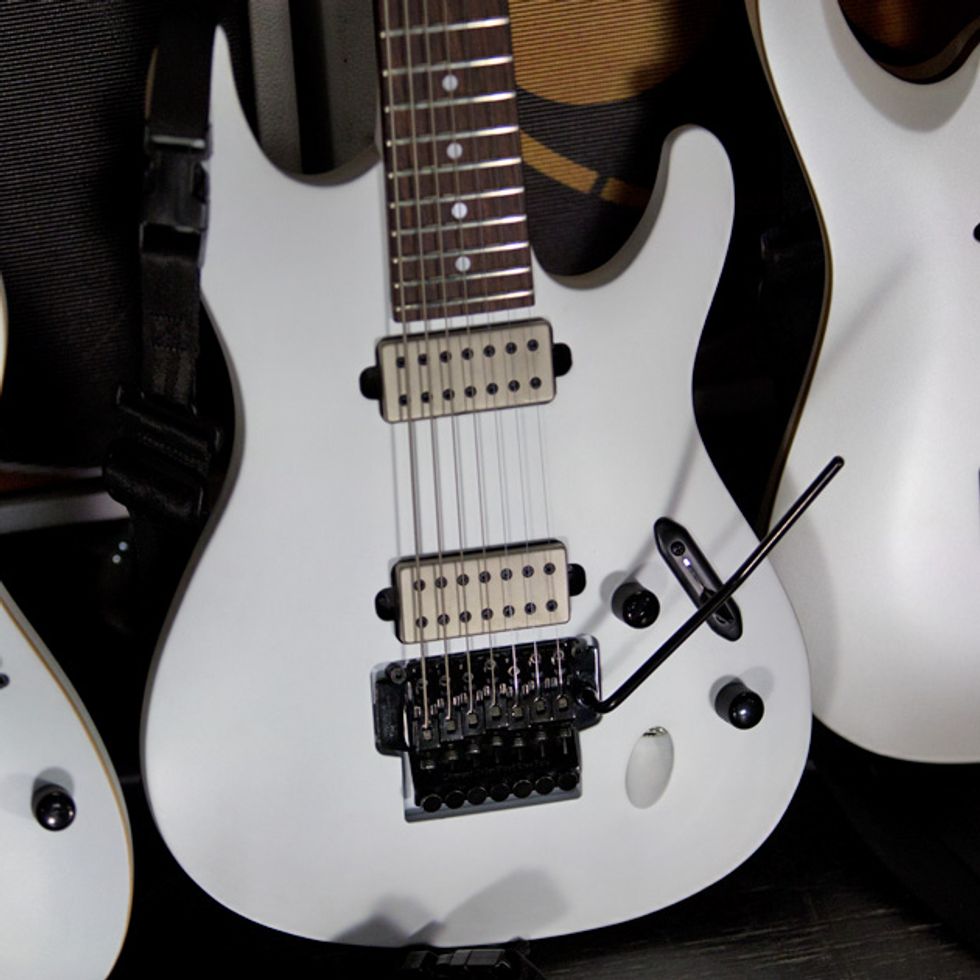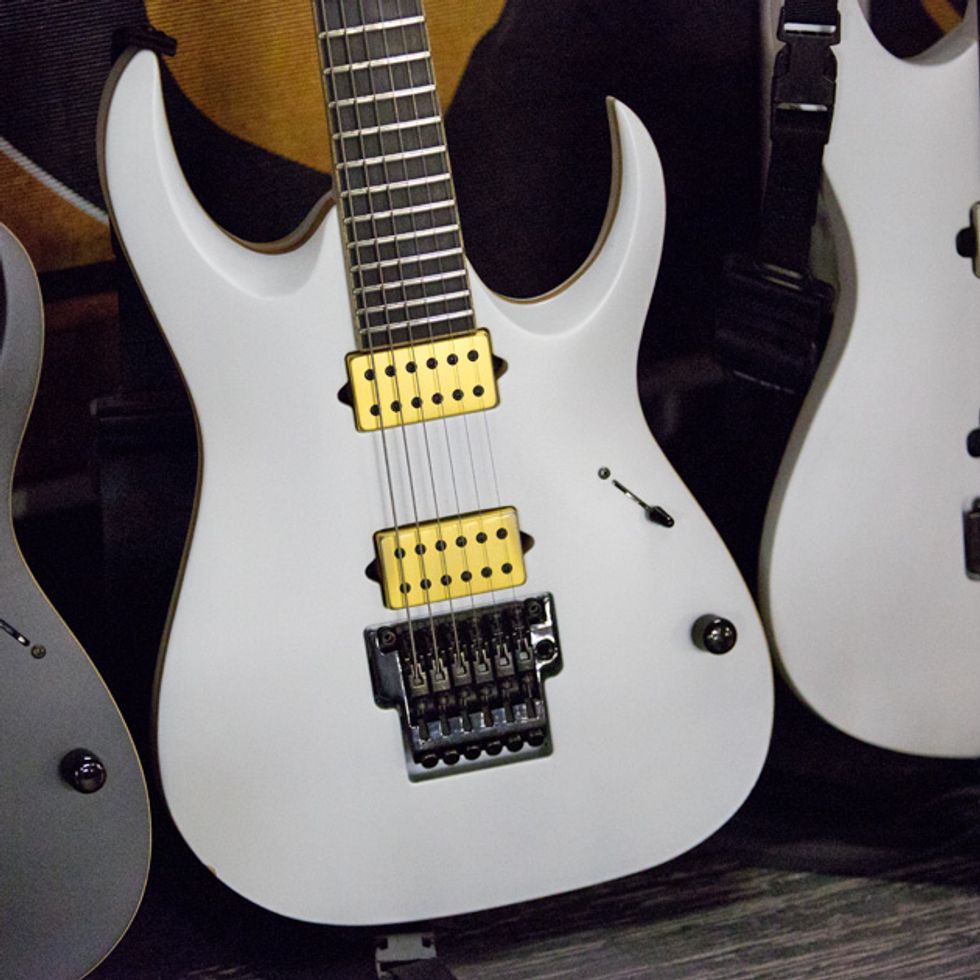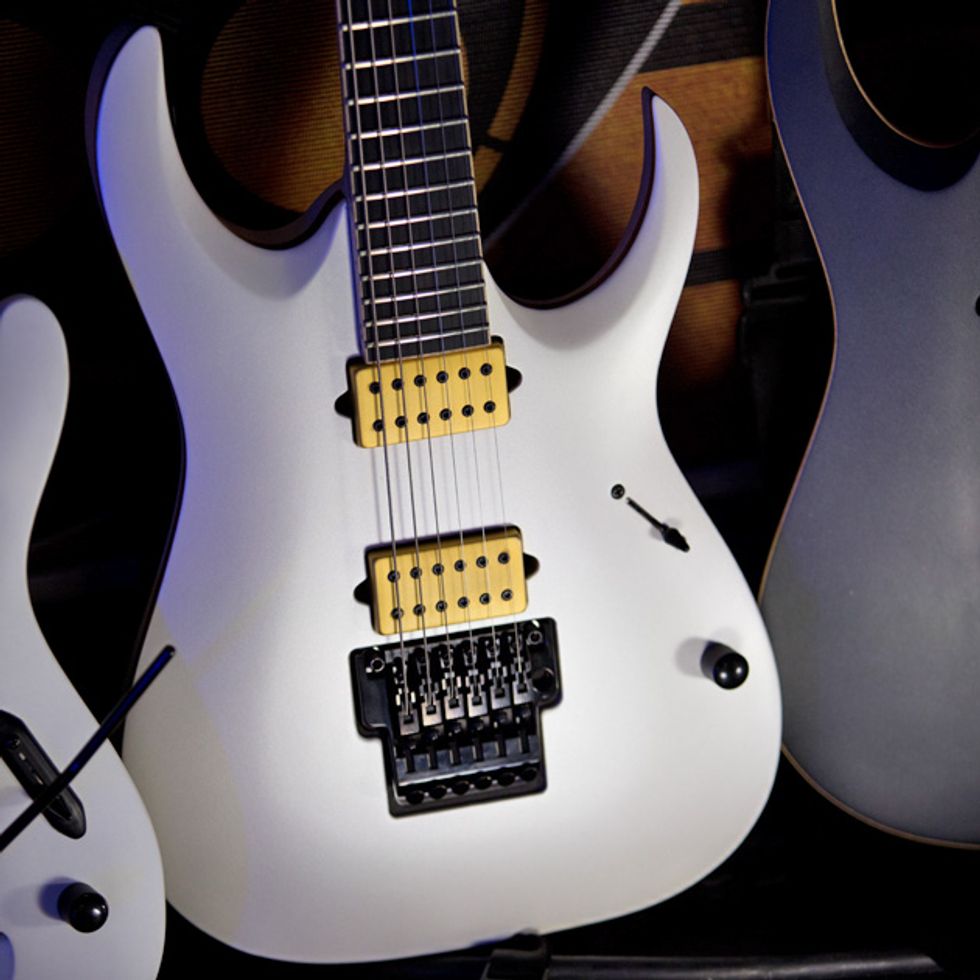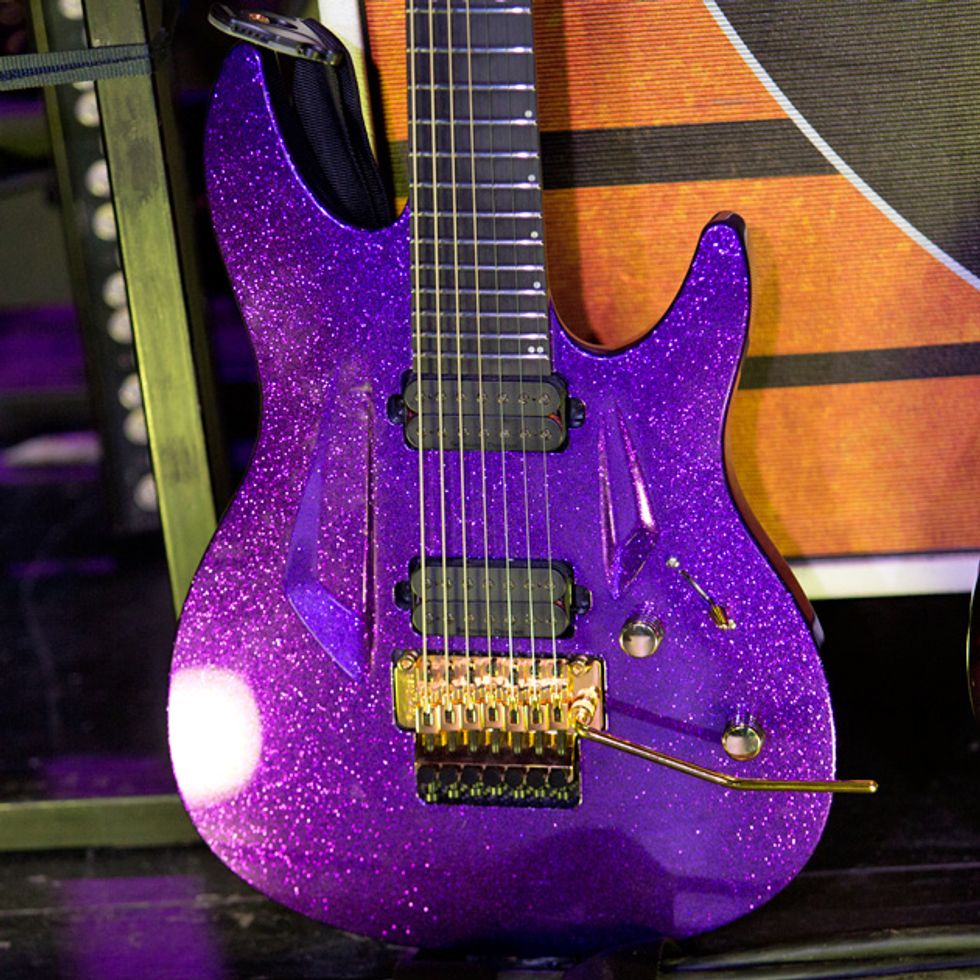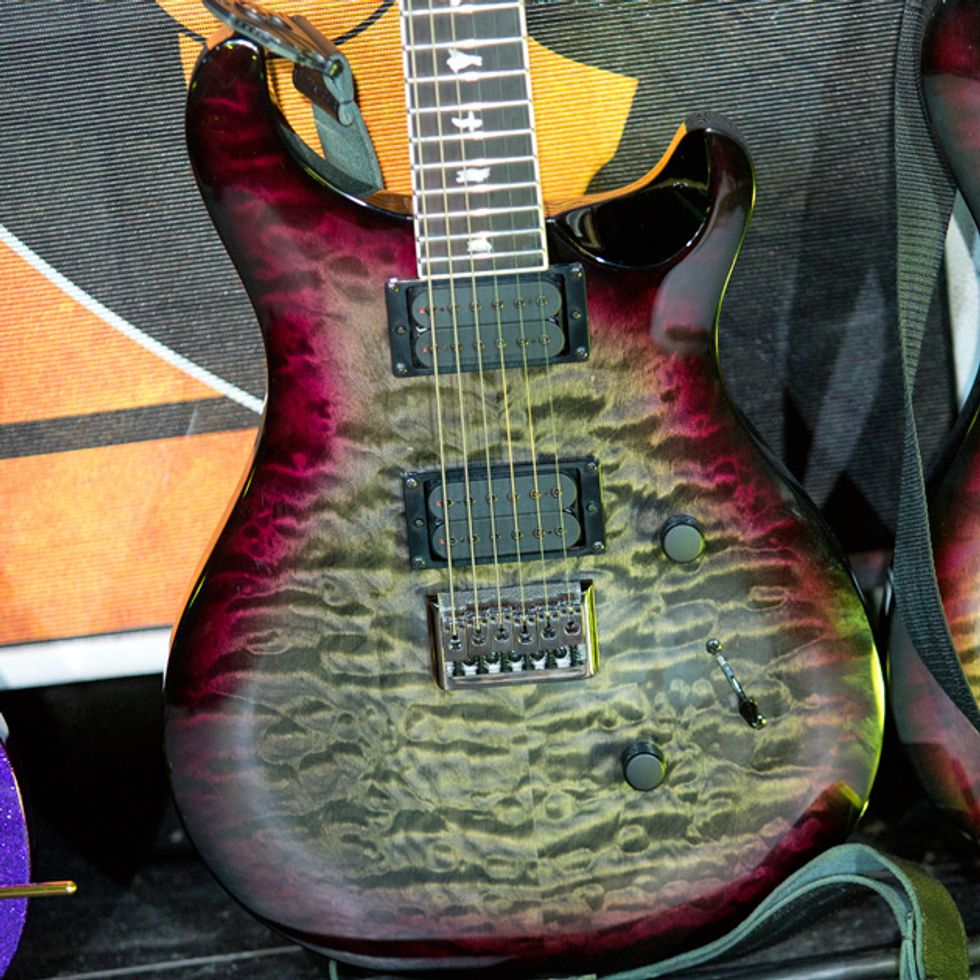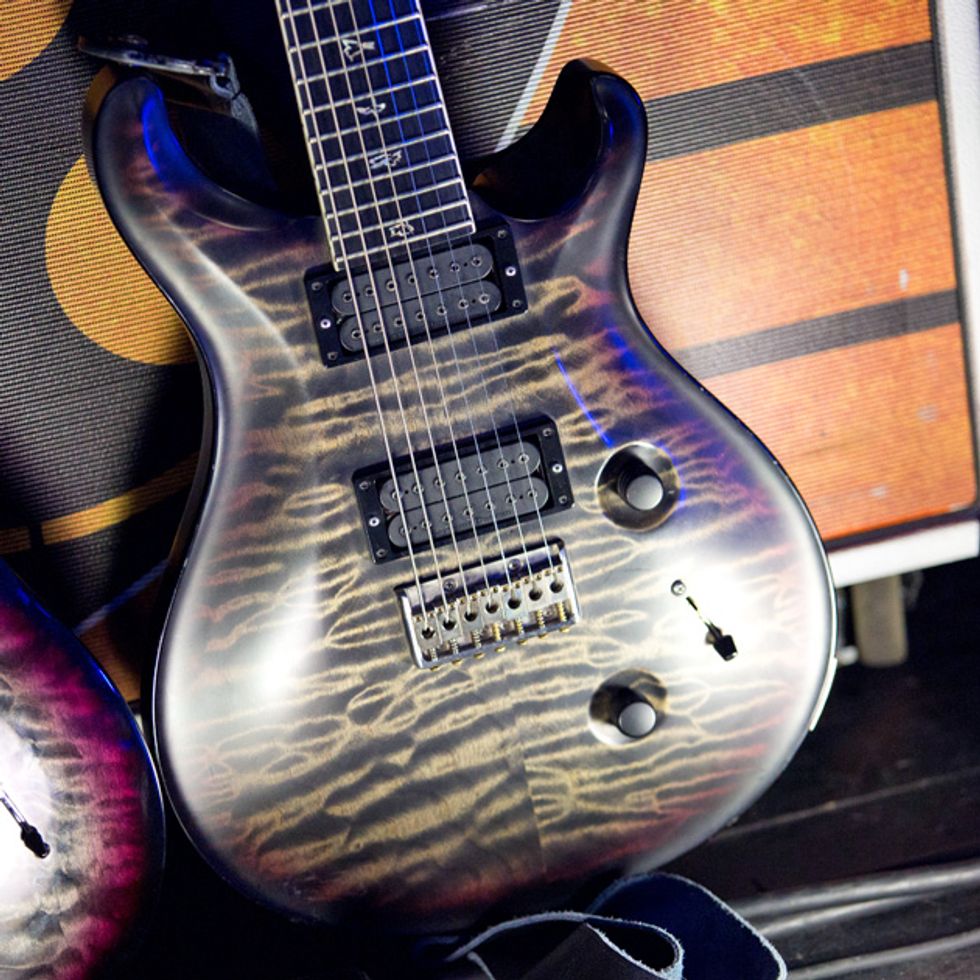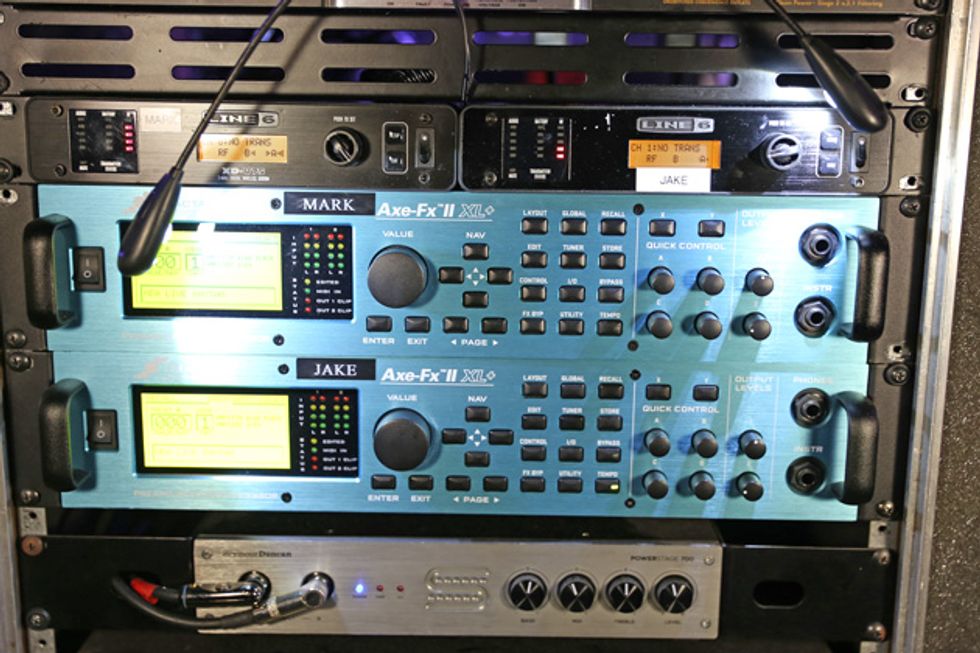 Click to subscribe to our weekly Rig Rundown podcast:

Click to enter for your chance to win a set of Misha's signature Barke Knuckle Ragnarok pickups.
---
---