Guitarists from around the globe (that would be you) share their stomping grounds of all shapes and sizes.
"My pedalboard changes as often as the attention of an 18-month golden retriever," says Jason Davis. "I'm addicted to fuzz pedals, so much of the tweaking and adjustments concentrate in that area. An occasional swap of color (modulation, phaser, flanger) may come into play, but certainly not as often as those damn fuzz boxes! It really is a sickness, those blasted metal foot soldiers!"
Davis connects his Reverend RGII via a Retro Coil by Lava Cable, feeding a Z. Vex Wah Probe, Fuzz Probe, and Seek Wah, a Source Audio Multiwave Distortion, a Catalinbread Perseus, a Spaceman Sputnik, an Xotic Rob talk, a Blackstone Appliances Mosfet 2S, an Xotic EP Booster, a Z. Vex Sonar, an EHX Superego, a Korg Kaoss Pad and a 6-channel bypass strip (controlling an Ibanez Airplane Flanger, Voodoo Lab MicroVibe, Source Audio Orbital Modulator, Z. Vex Seek Trem, Red Witch Empress Chorus, and MXR Carbon Copy). A Boss tuner doubles as a signal mute. Last stop is TC Electronic Ditto.
All of this passes through a Clear Connect by Lava Cable to a Randall RM100 (all tube, "Plexi" module exclusively) with a 2x12 cab. A Pedaltrain Grande provides the platform. "It's not much, really," Davis concludes.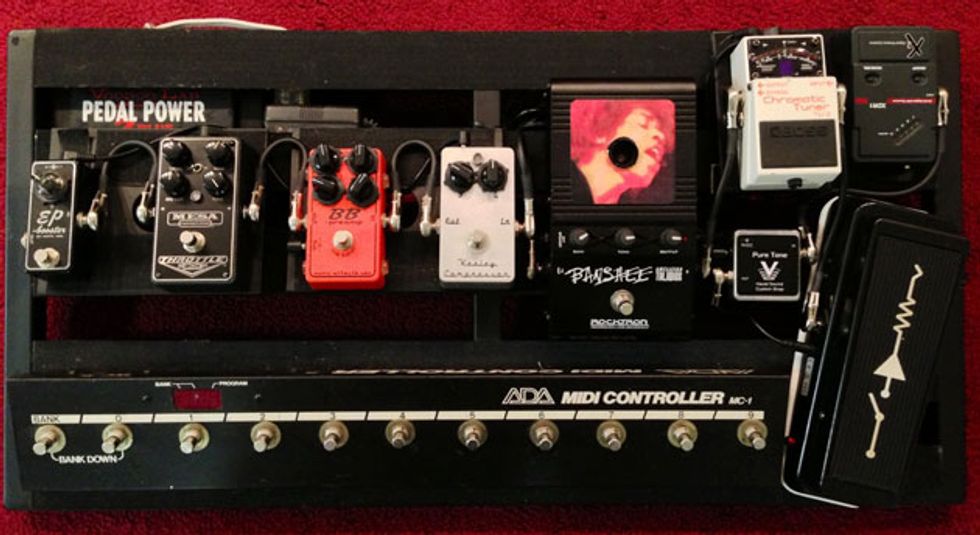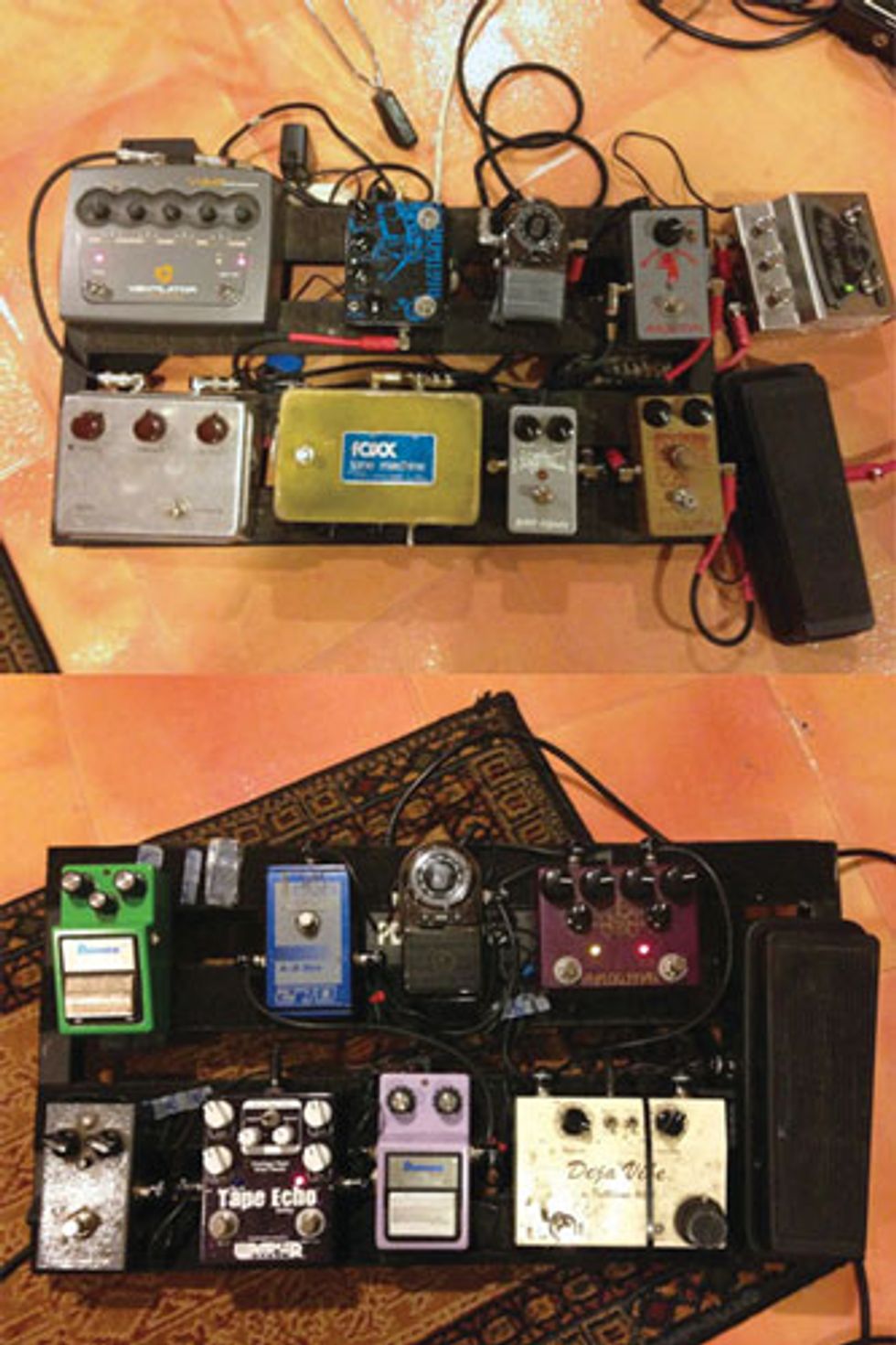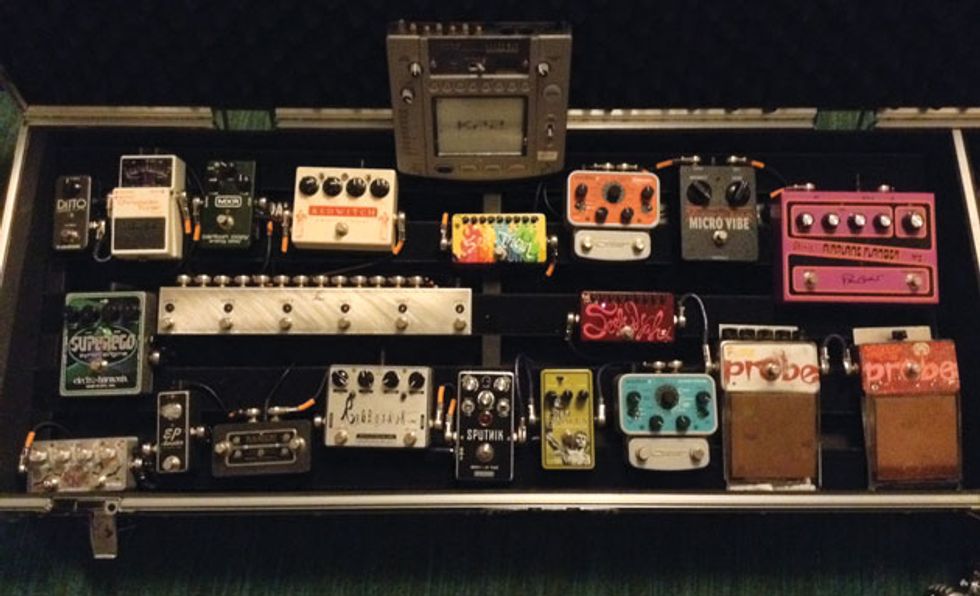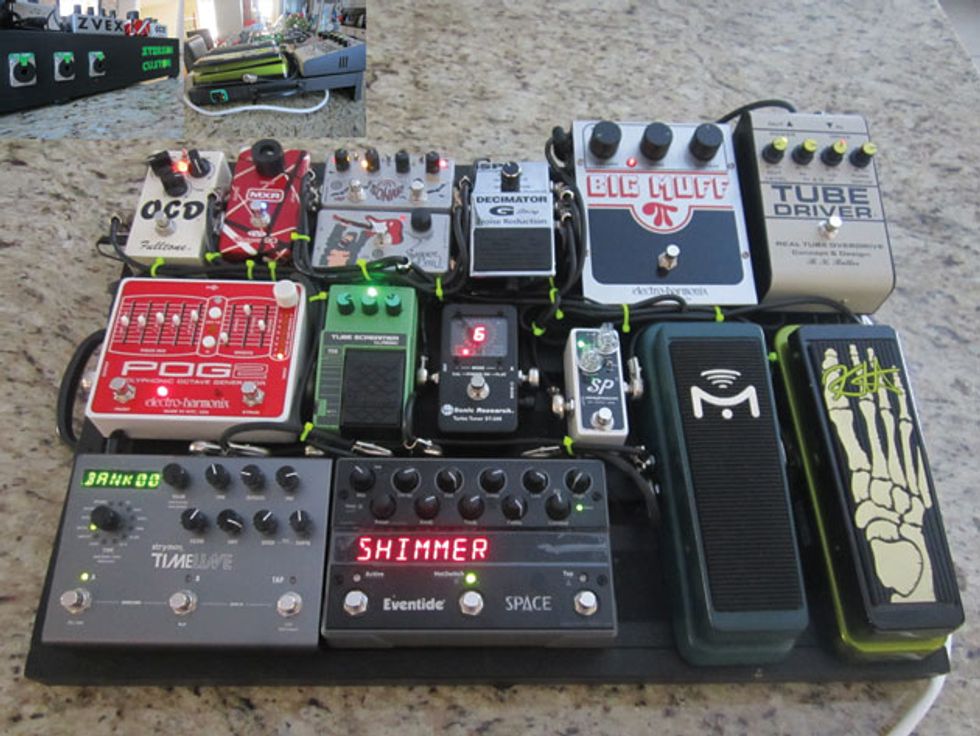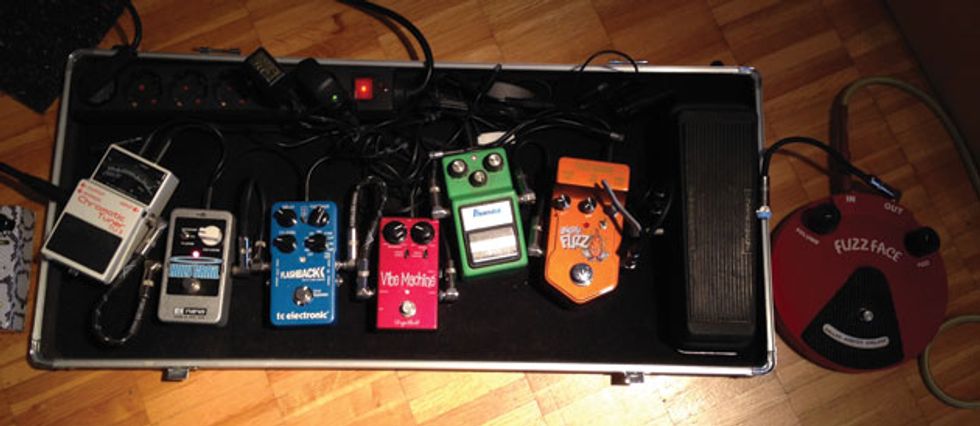 One of our favorite pastimes is racking up good ol' pedal envy by ogling the setups of our fellow players. It seems you don't tire of it either, because pedalboard mail keeps rolling in!
Here are some of the latest board submissions, from a crafty all-in-one board to a fuzz-sick stomper to a bunch of boxes on a cutting board. There are plenty more where these came from (pedal lust has no end), so look for Reader Pedalboards Part 2 next week!