Another eye-popping gallery of pedalboards, submitted by PG readers.
Paul Turner of Ontario, Canada, built his board for easy looping. His signal path: Boss TU-3 tuner, Boss CS-3 compressor, Wounded Paw V3 Parallel Effects Blender, Super Shifter PS 5, then out from a Boss DD-3 delay. The Wounded Paw split the signal into three channels, which are sent to the three effects loops before being mixed back together. Turner has the blender tied in to a Boss NS-2 Noise Suppressor. Loop 1 has an Ibanez TS9 Tube Screamer, loop 2 is an Electro-Harmonix Pocket Metal Muff Pi, and loop 3 is an Electro-Harmonix Big Muff into a Boss OC-3 octaver. Turner sometimes stacks the three loops. "The only problem," he says, "is my tone keeps melting people's faces off, Raiders of the Lost Ark-style."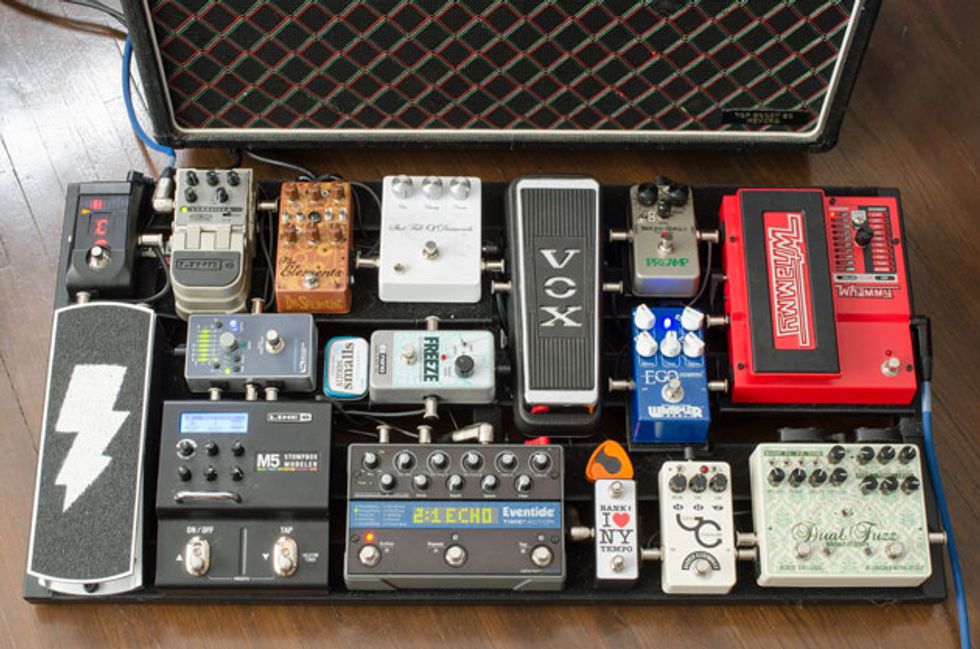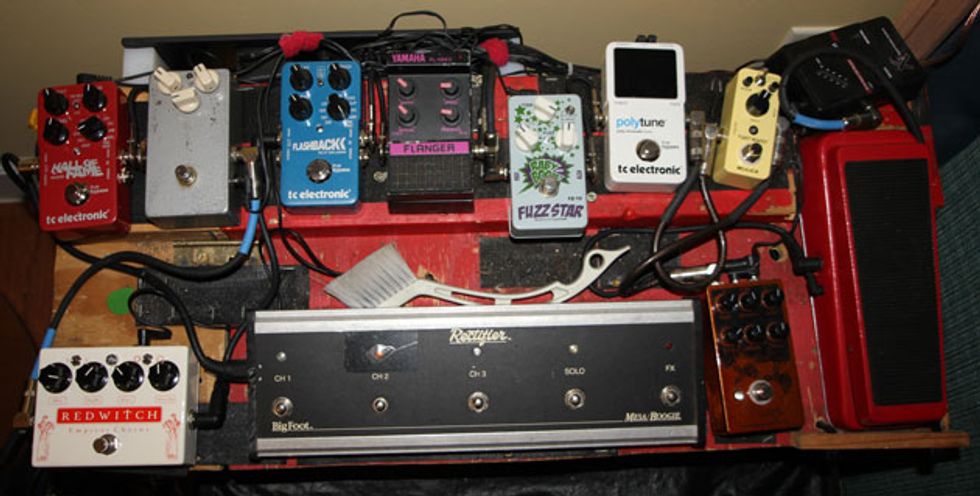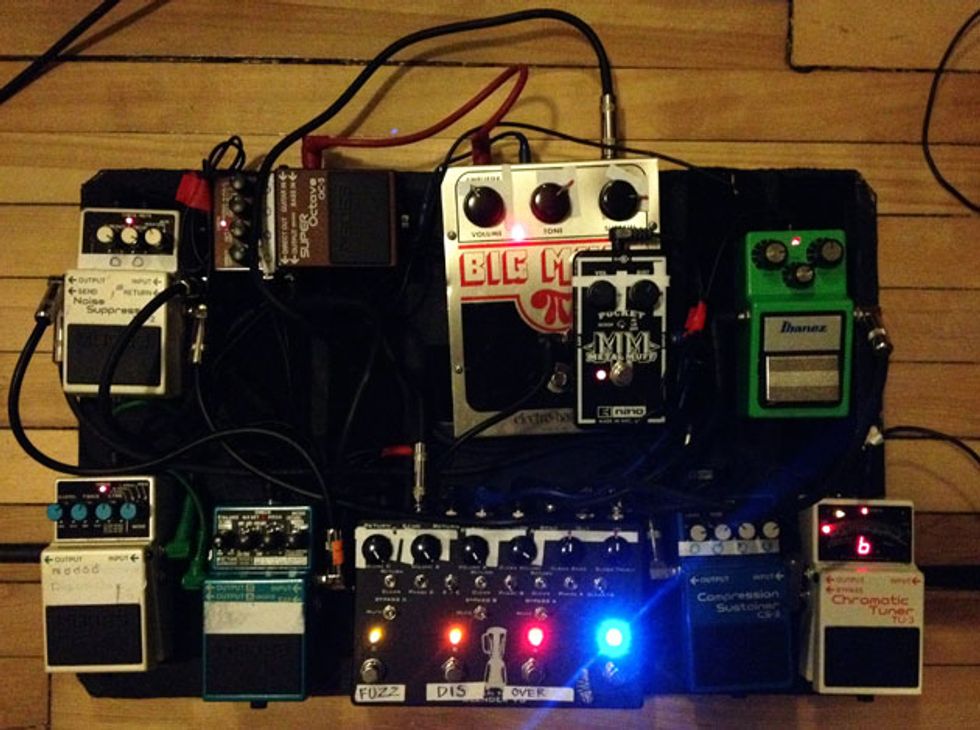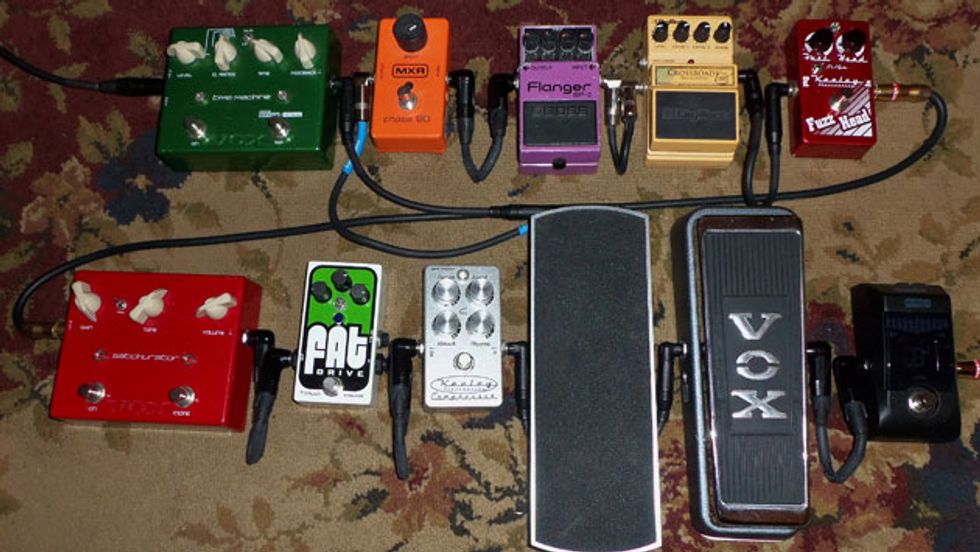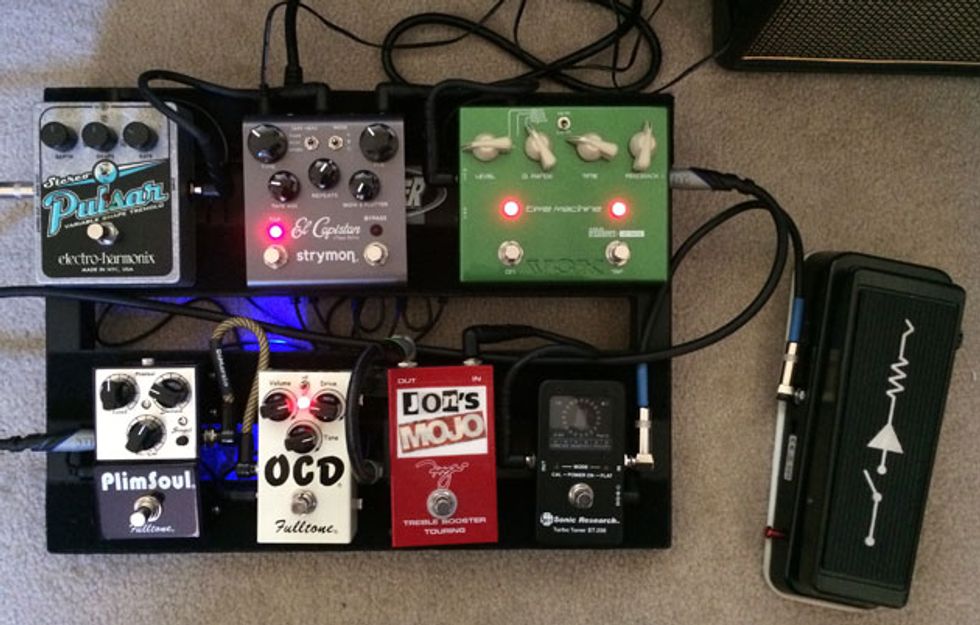 Checking out the pedalboards of our fellow players never gets old—and there's so much creativity on display in this latest batch.You'll encounter classic effects deployed in imaginative ways … ambitious switching/effect loop schemes … and a vast menagerie of hip boutique boxes. Thanks for the ongoing inspiration, readers!