Another eye-popping gallery of pedalboards, submitted by PG readers.
If we can judge by the approving thumb, Flavien Scordel is digging his current setup. His signal path: TC Electronic PolyTune Mini, Dunlop Cry Baby wah, MXR Phase 90, Ibanez TS9DX overdrive, Blackstar HT Metal distortion, Dunlop volume pedal, an old Boss CE-2 Chorus, Boss DD-e Delay, Strymon blueSky reverb, TC Electronic Ditto Looper. Flavien says he plans to replace the Eagletone power supply with a Voodoo Labs unit.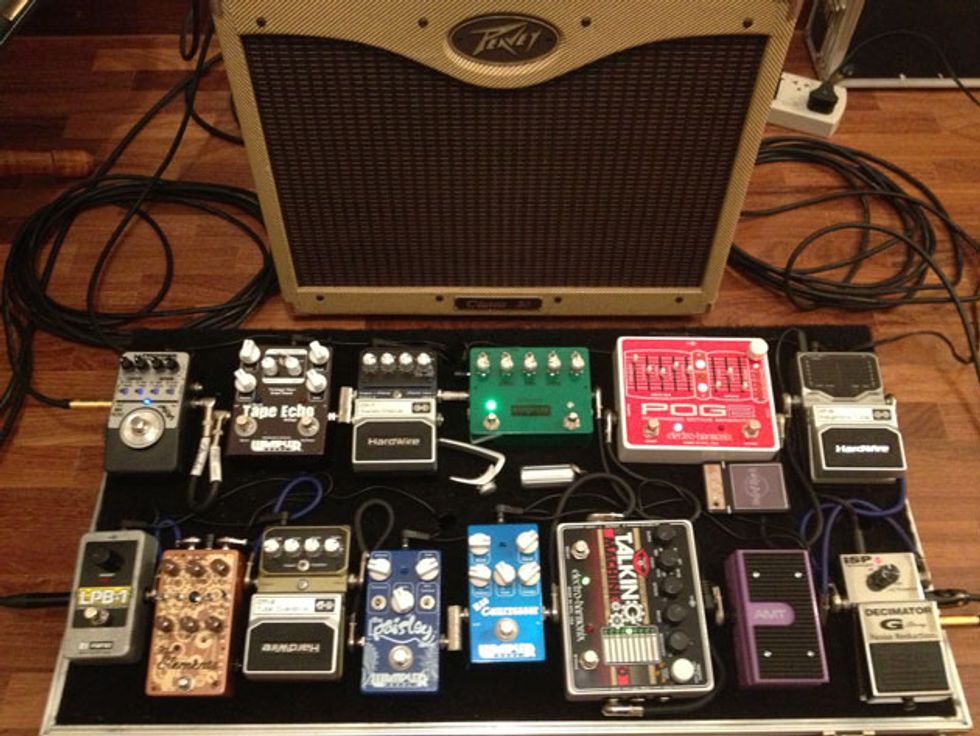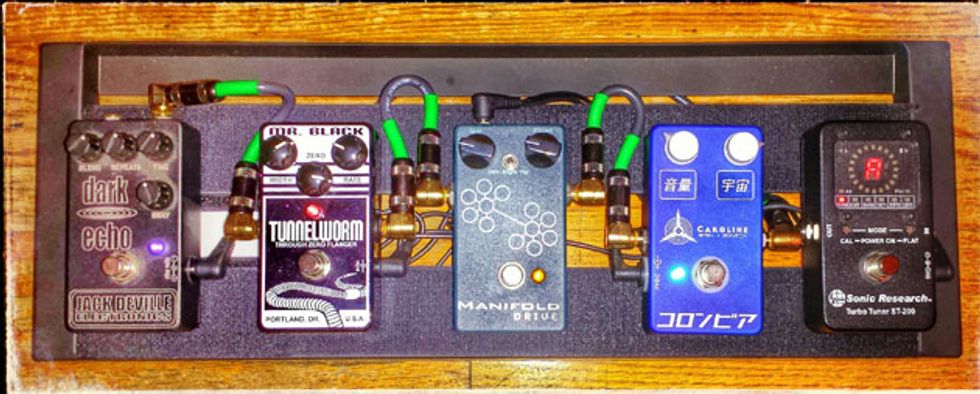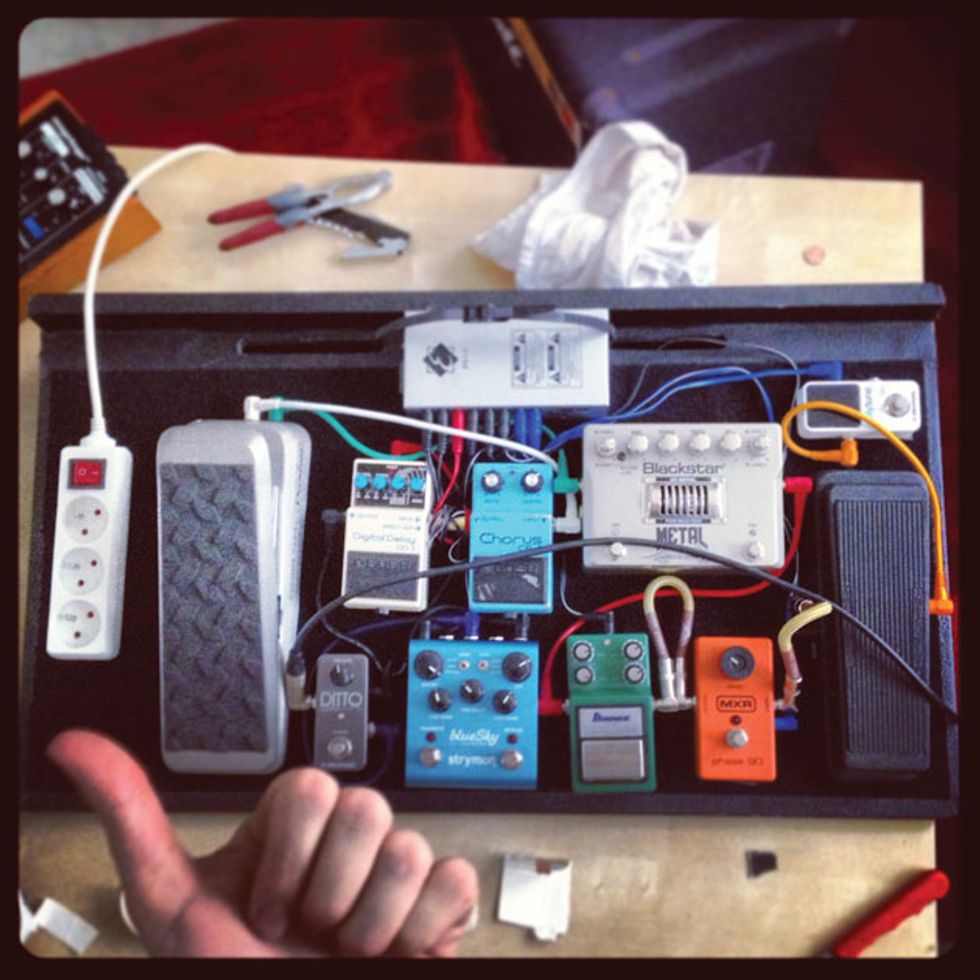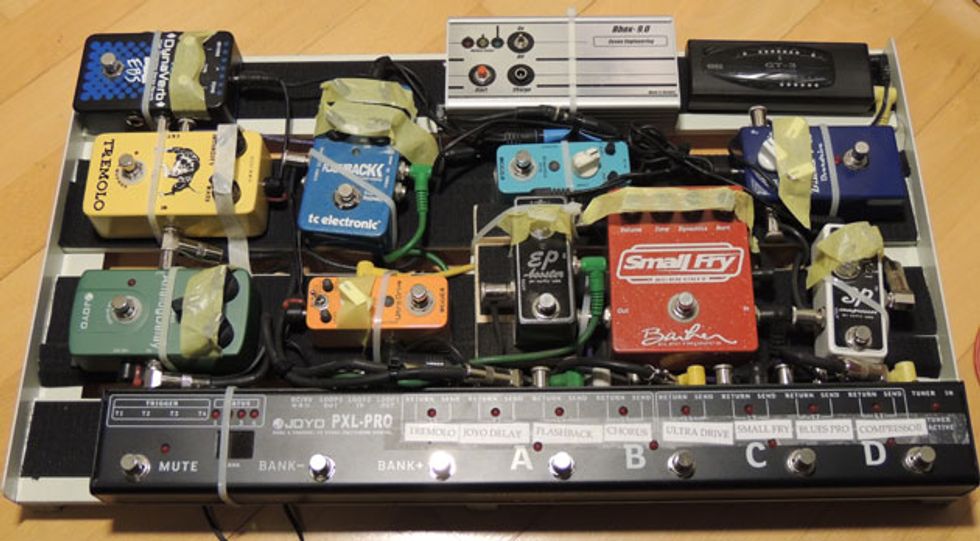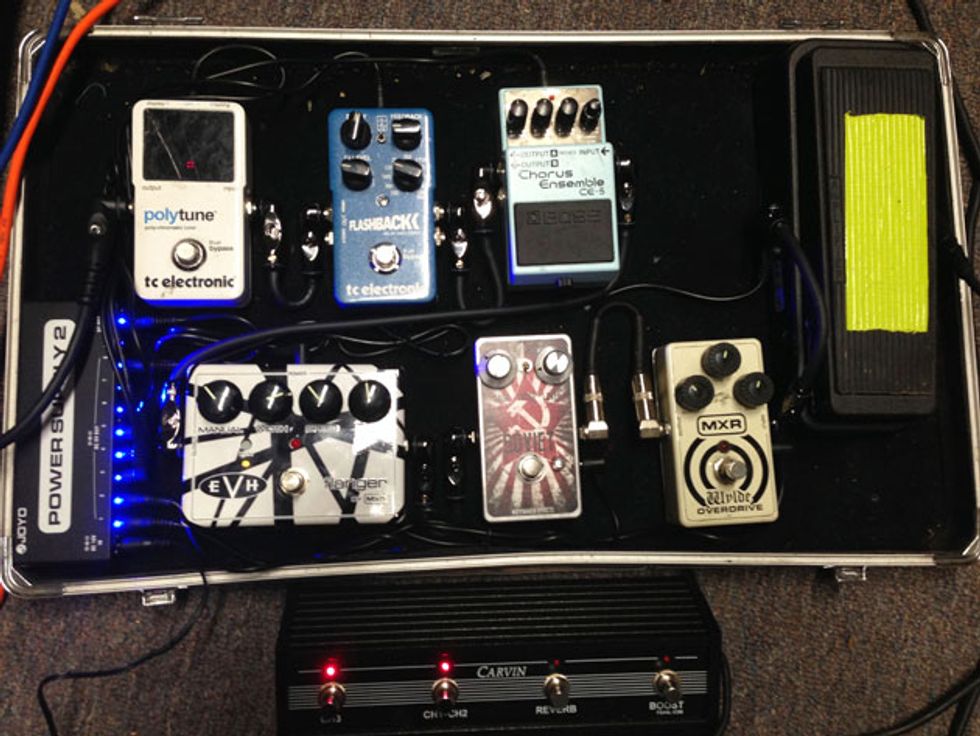 Checking out the pedalboards of our fellow players never gets old—and there's so much creativity on display in this latest batch.You'll encounter classic effects deployed in imaginative ways … ambitious switching/effect loop schemes … and a vast menagerie of hip boutique boxes. Thanks for the ongoing inspiration, readers!