Show Us Yours: Reader Pedalboards Part 2
Another eye-popping gallery of pedalboards, submitted by PG readers.
Swedish reader Sven-Erik Söderberg switches tones with a Joyo PXL-PRO pedal switcher. "In the overdrive section I have an Xotic SP Compressor, a Barber Small Fry Burn Unit, an MI Audio Blues Pro, and a Mooer Ultra Drive," he explains. "In the modulation section I have a Mooer Ensemble King chorus, a Joyo Tremolo and Analog Delay, and TC Electronic Flashback delay." Between the two sections is an Xotic EP Booster, and there's an EBS DynaVerb right before the amp. Sven-Erik built his own rechargeable power supply, which, he says, can run the board for more than six hours, and is dead silent. "I've taped all knobs to make sure that I have my settings ready when I play," adds Sven-Erik. "I only need 10 minutes to soundcheck. Sound engineers love me."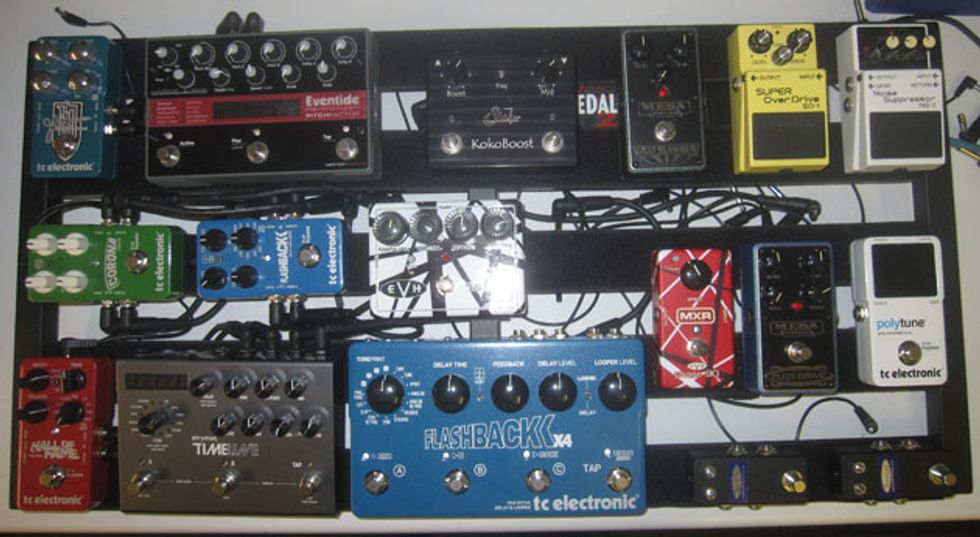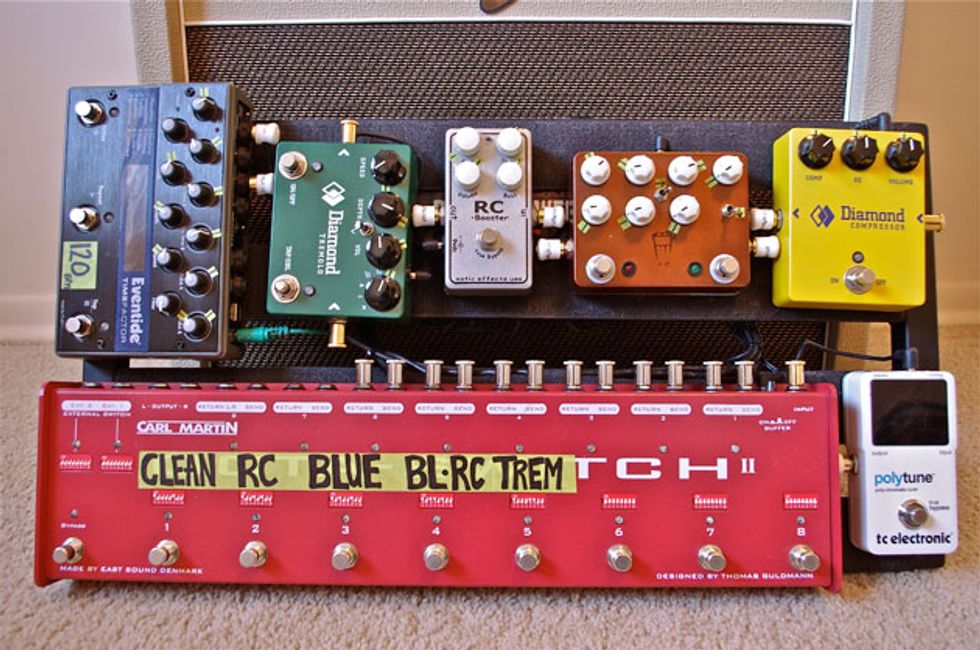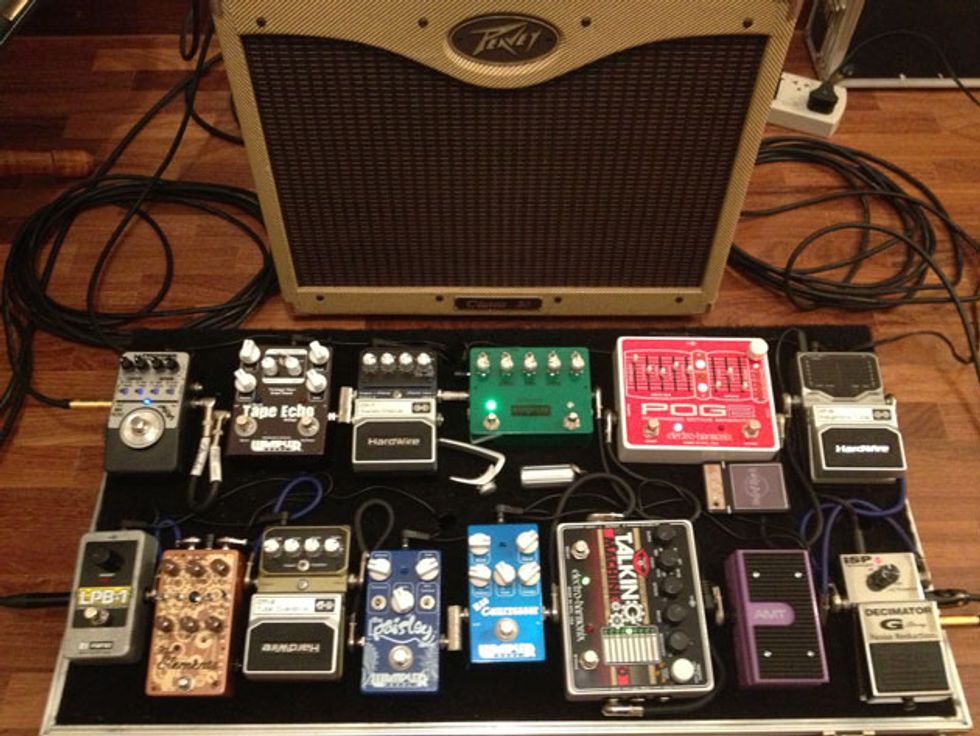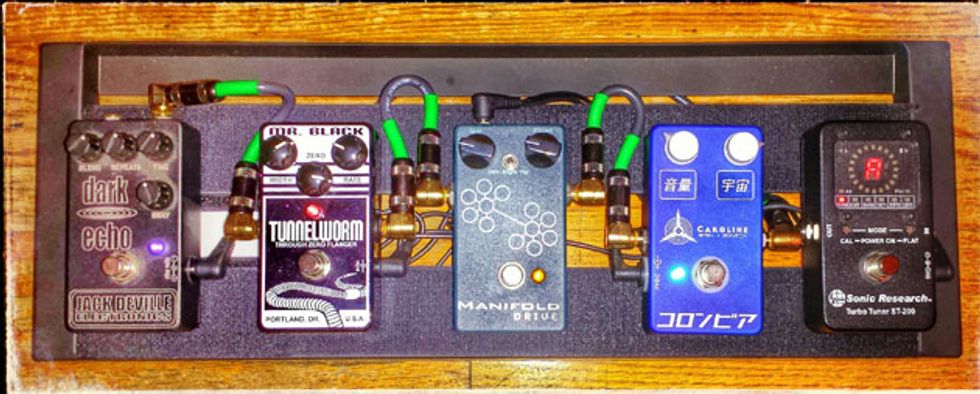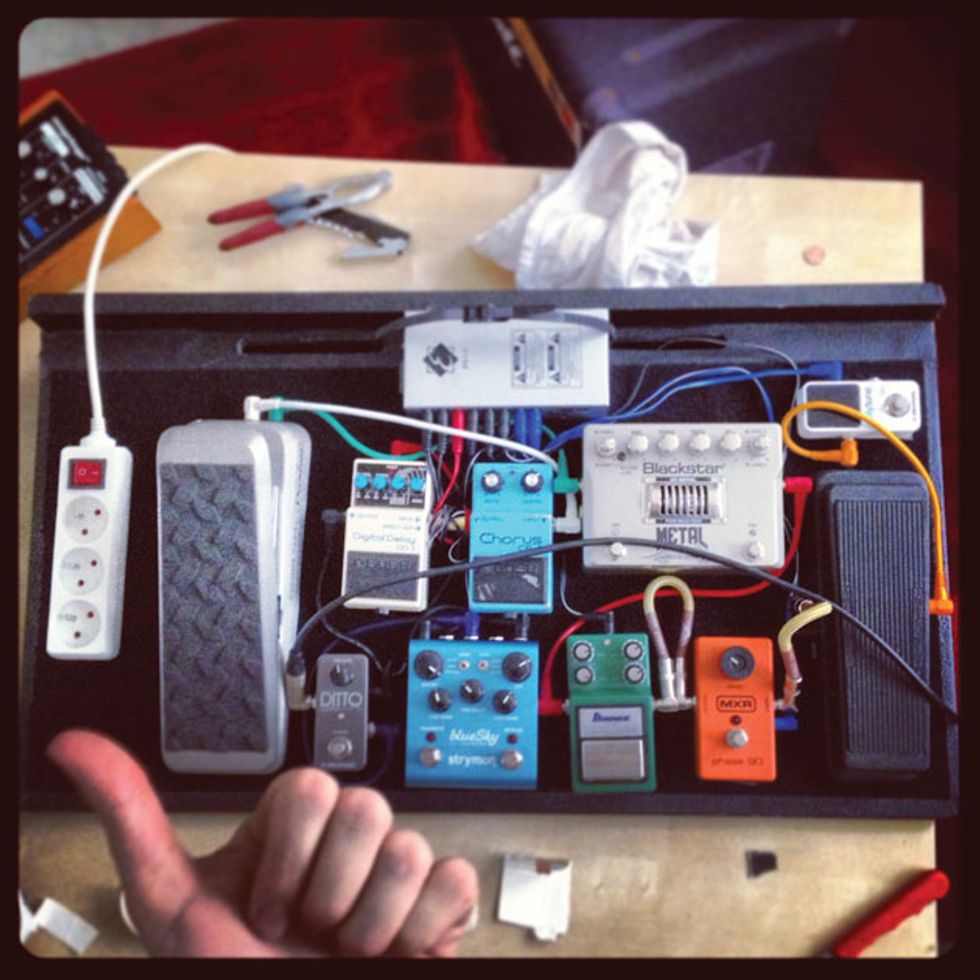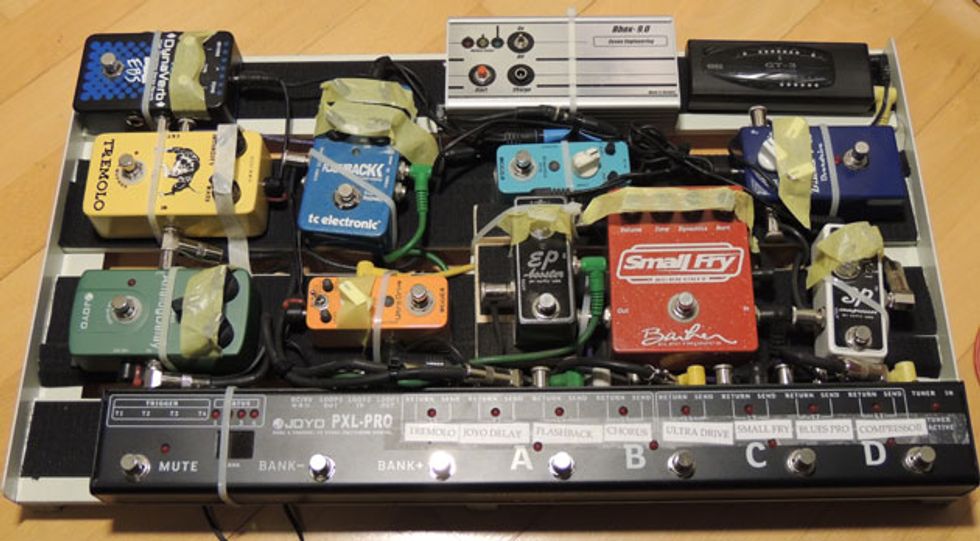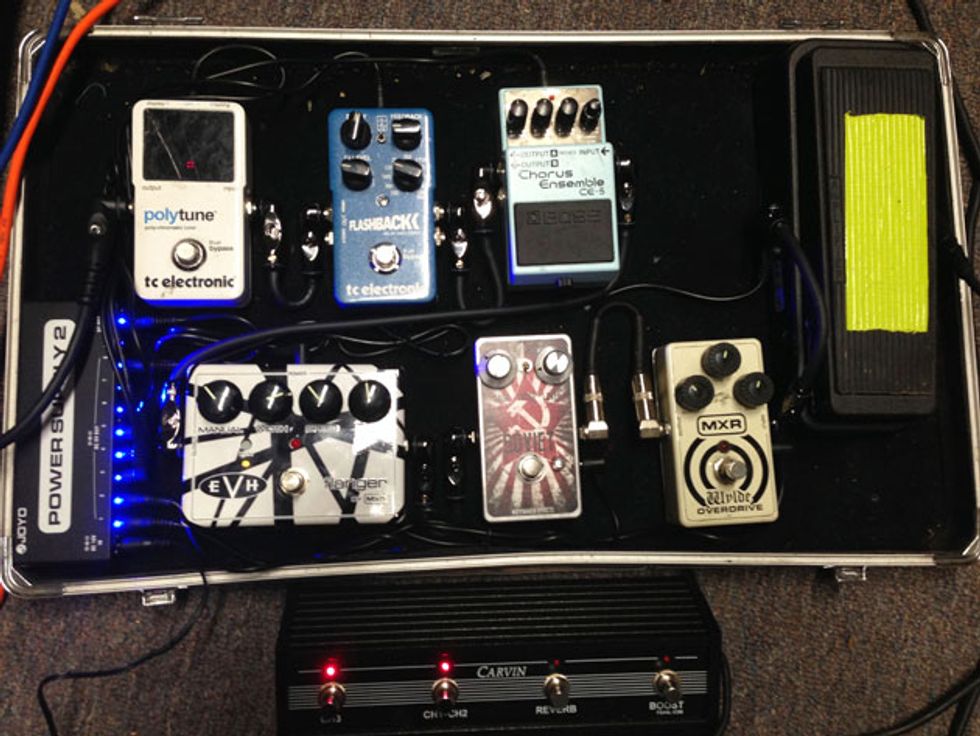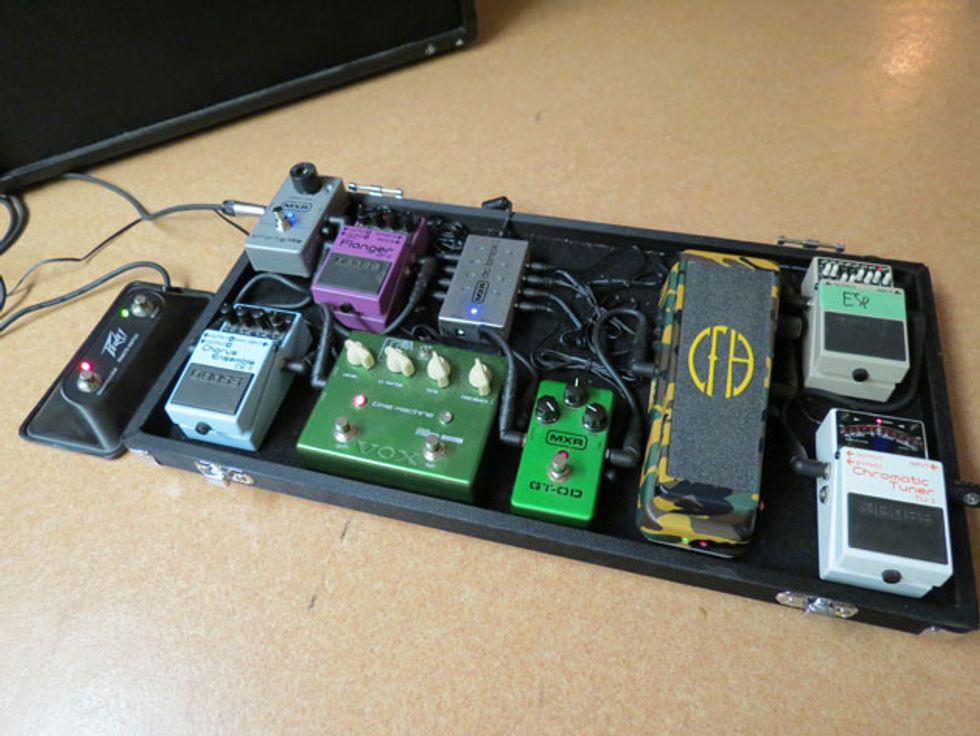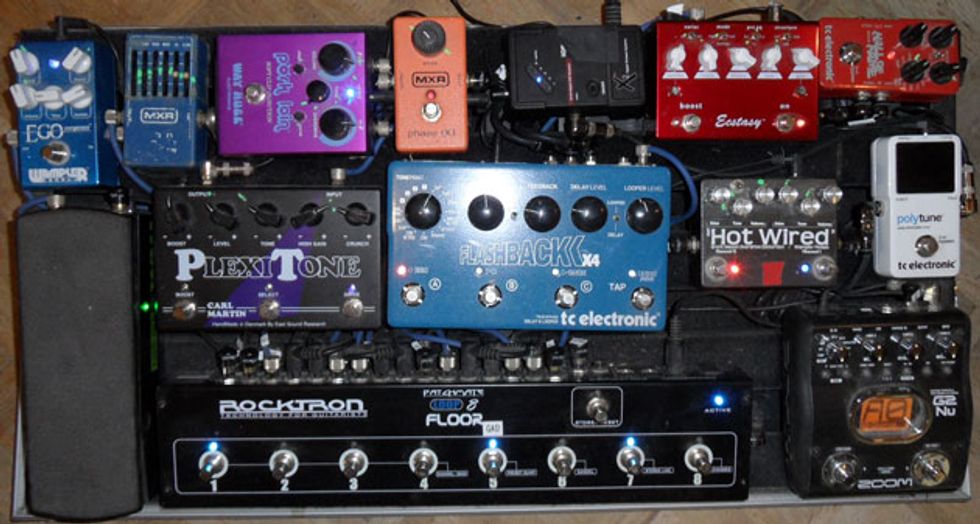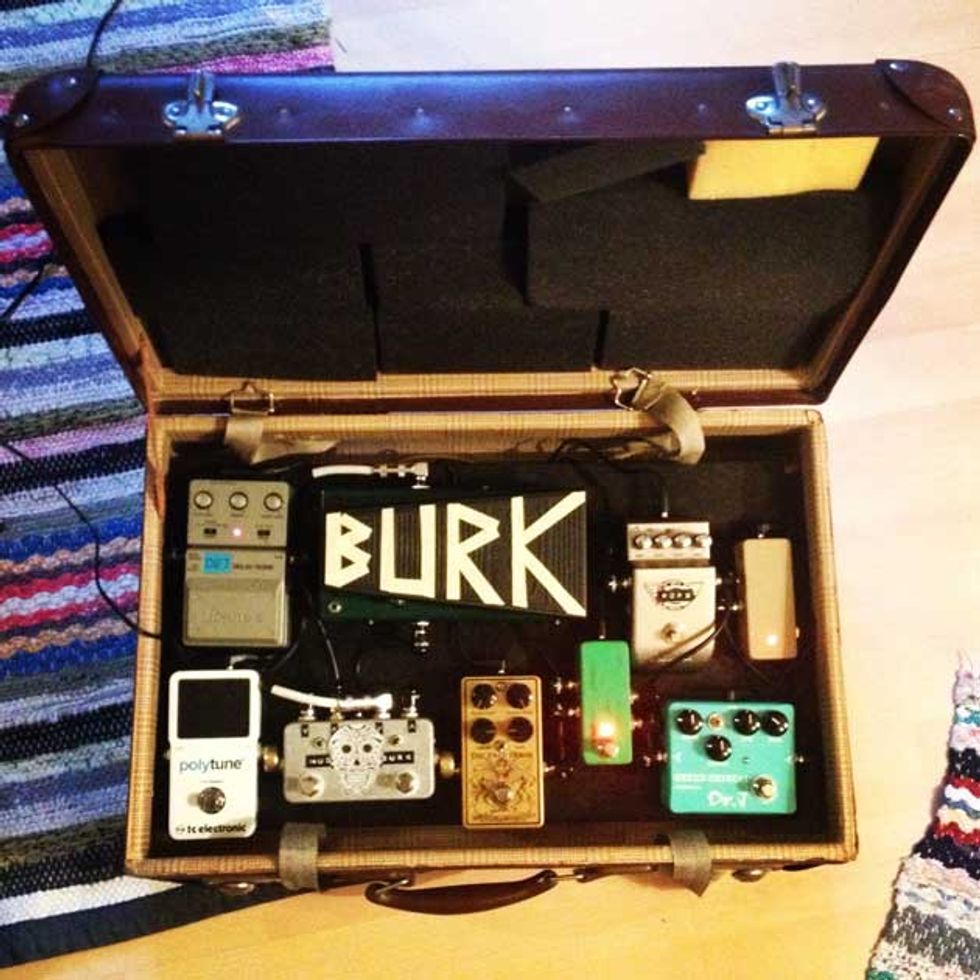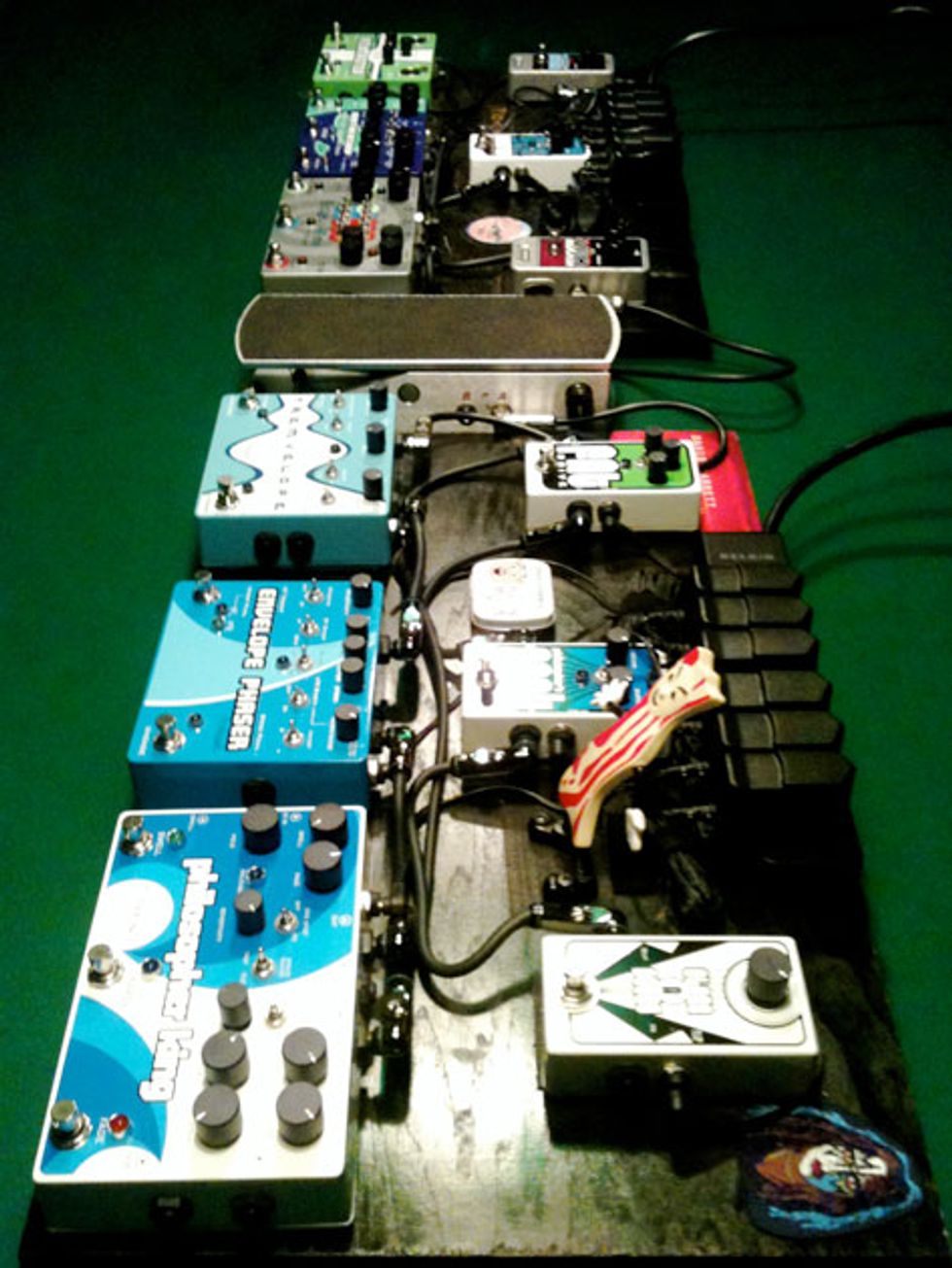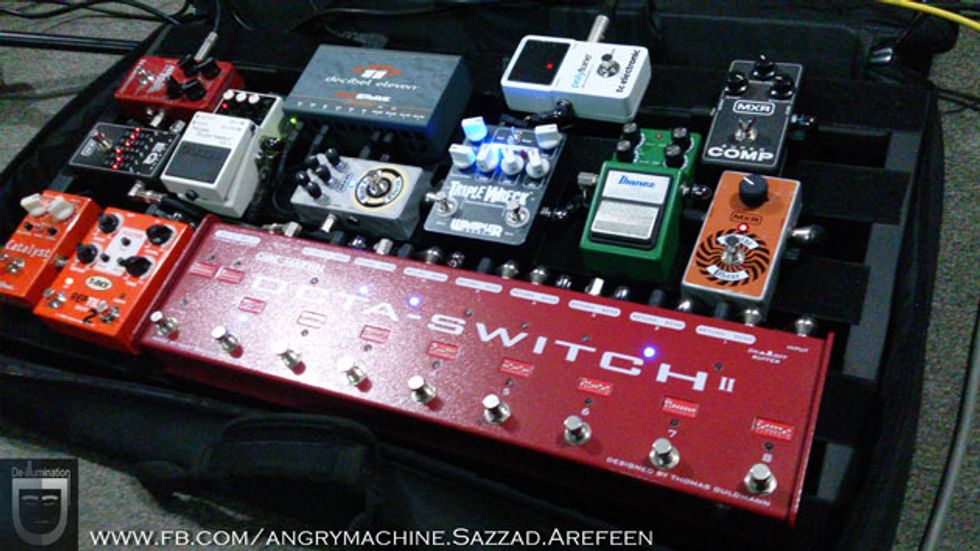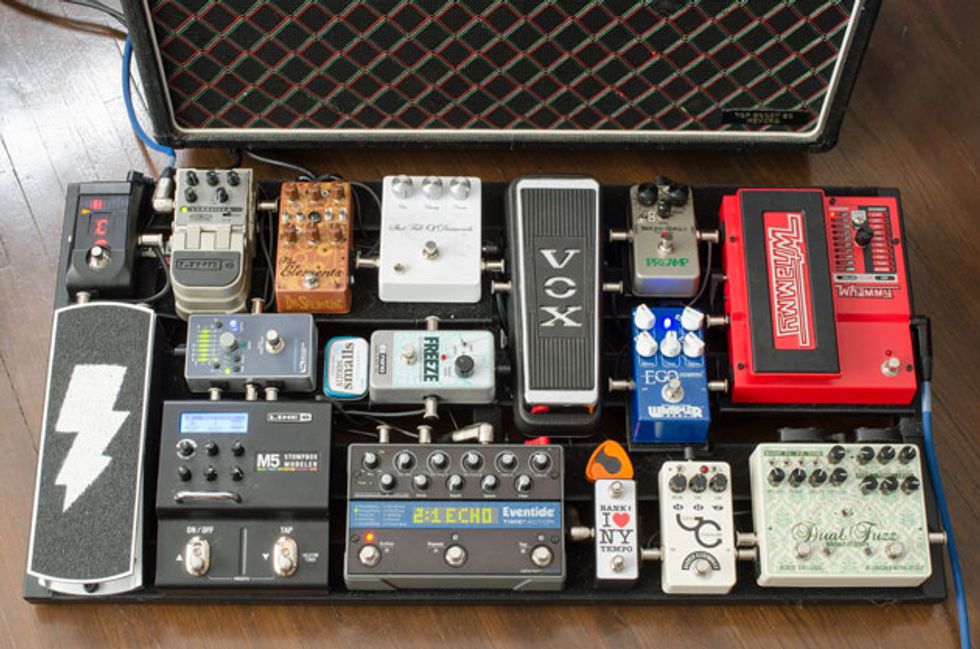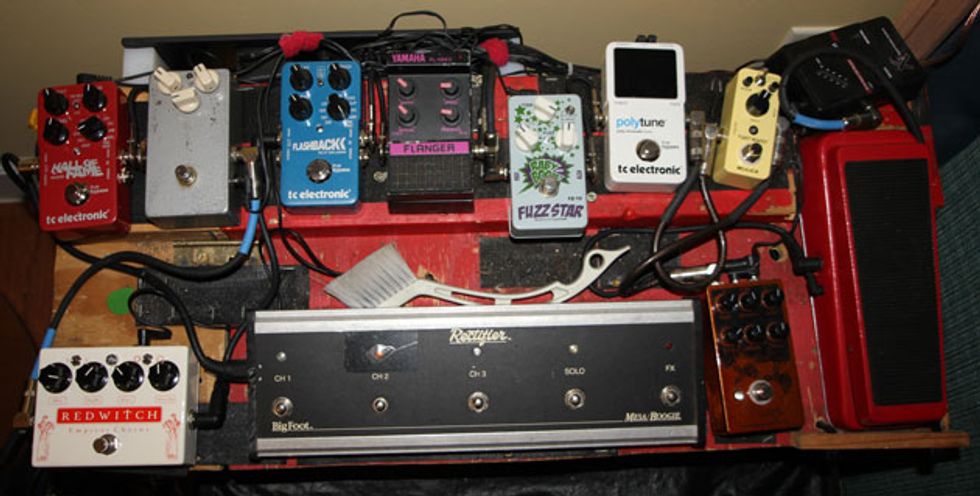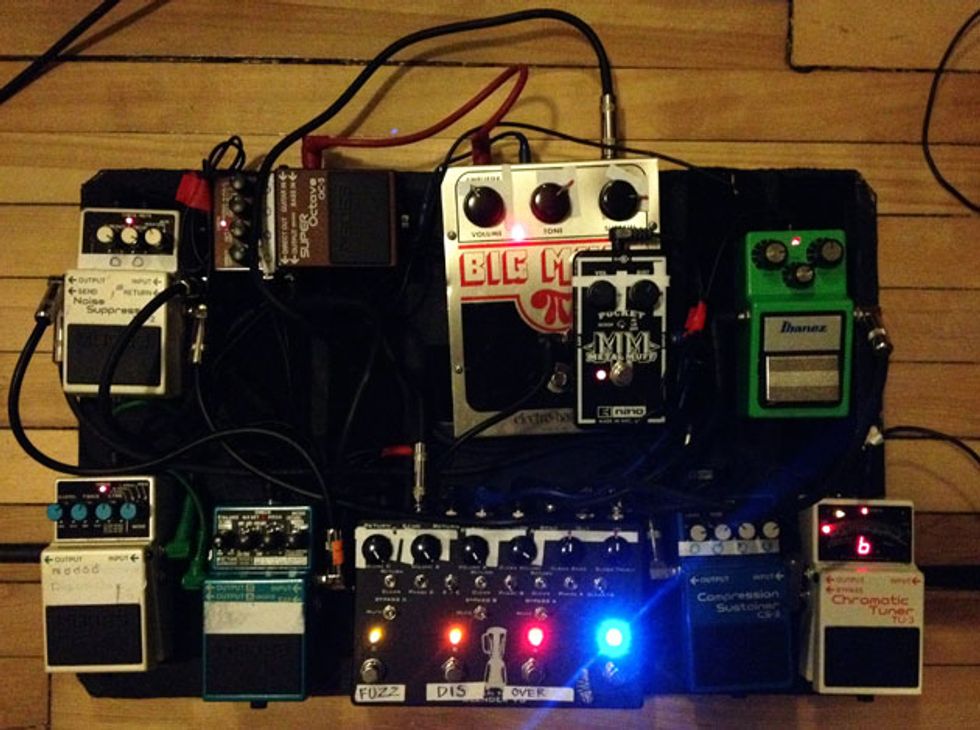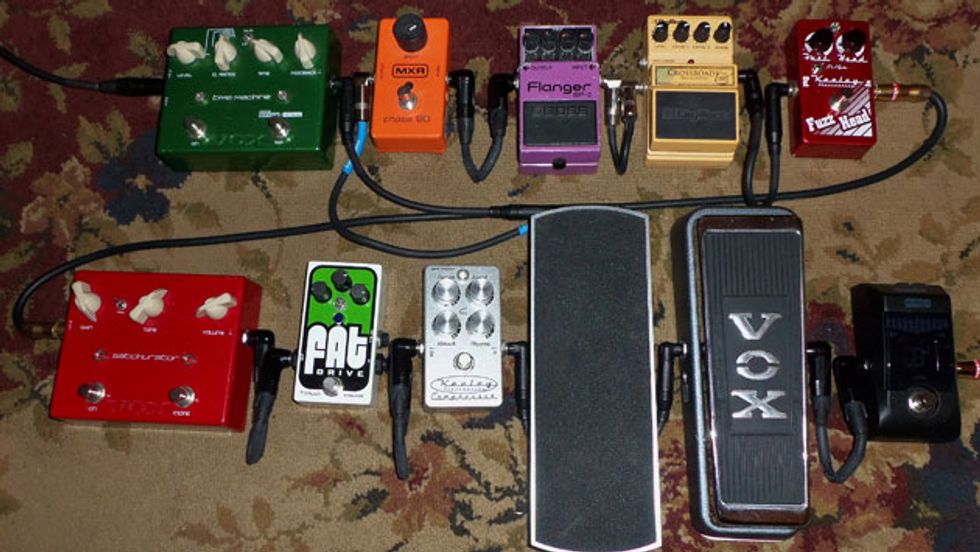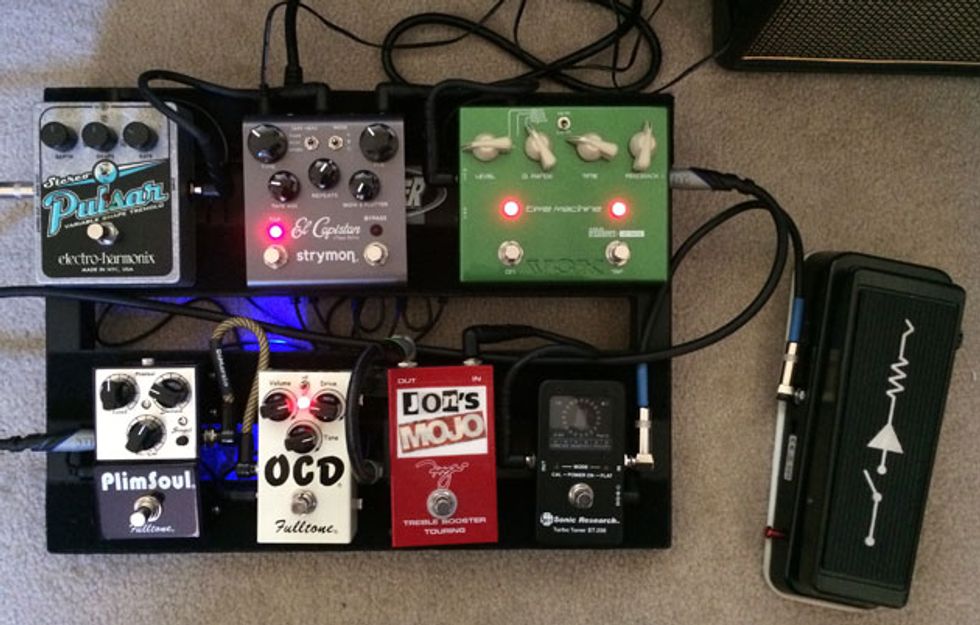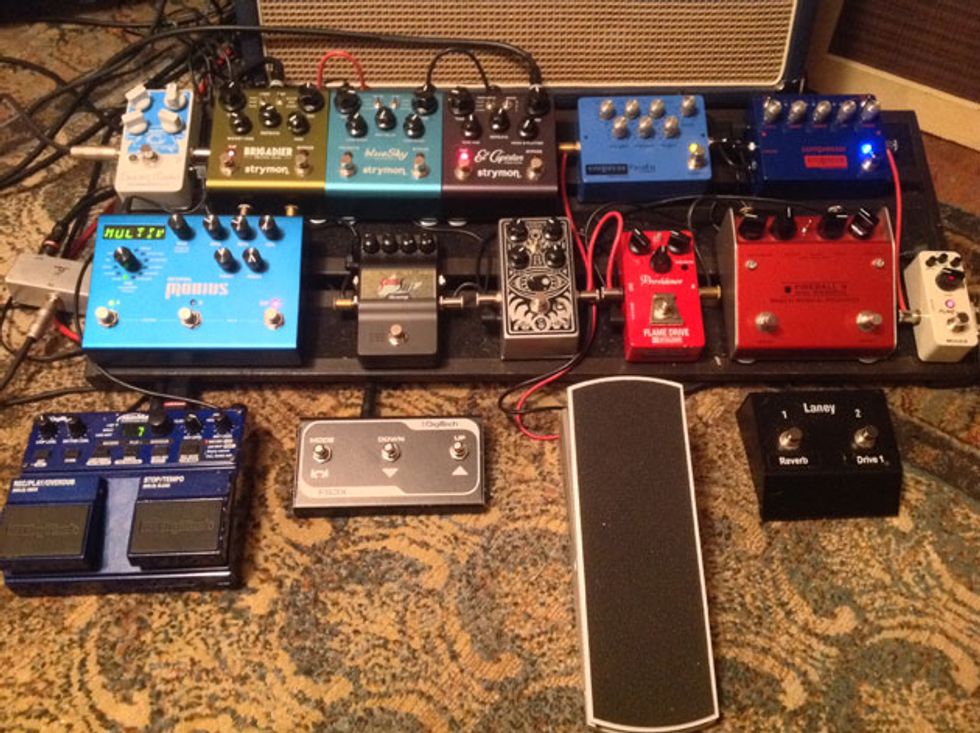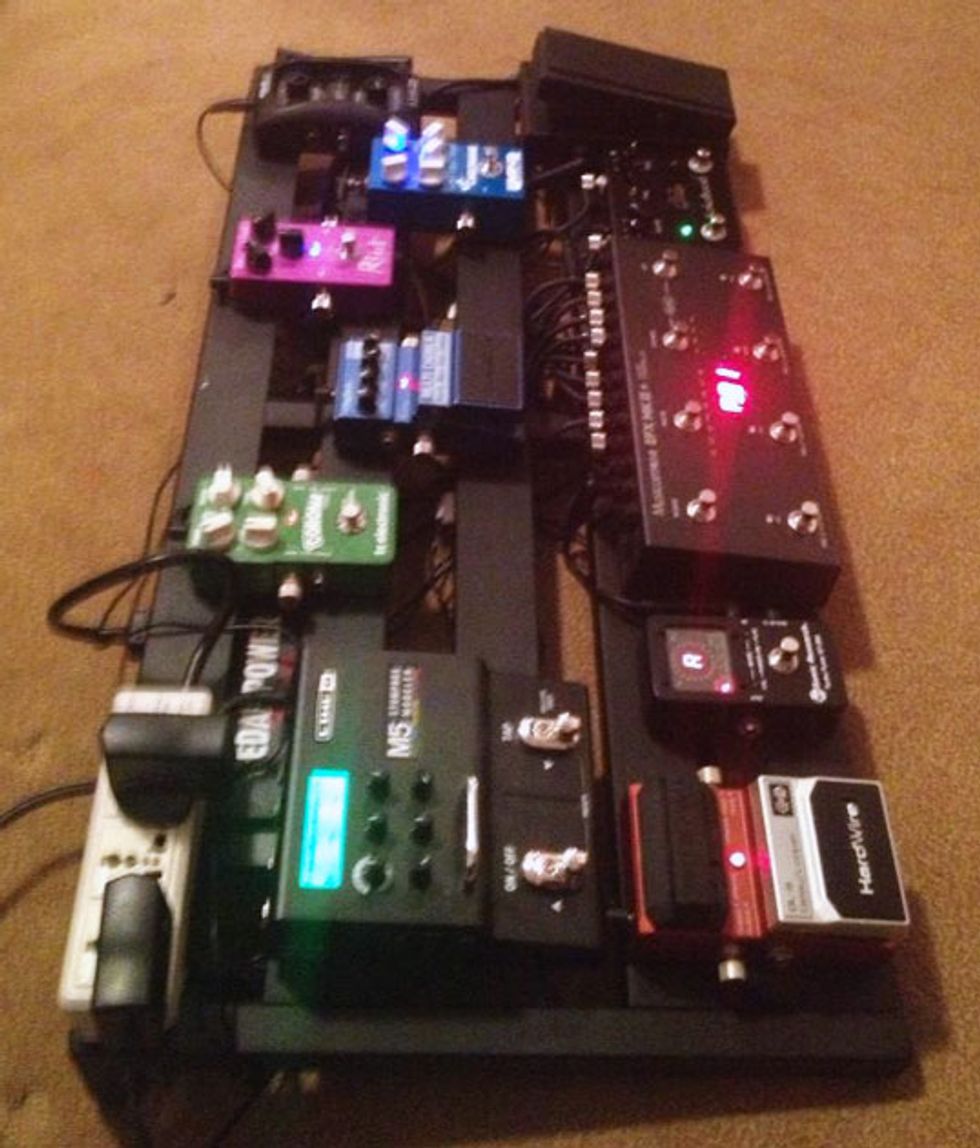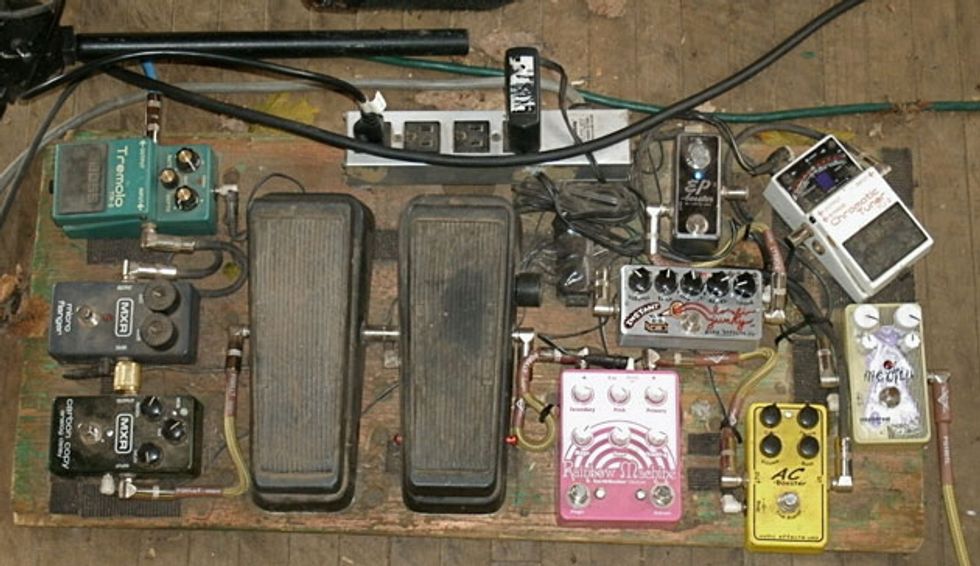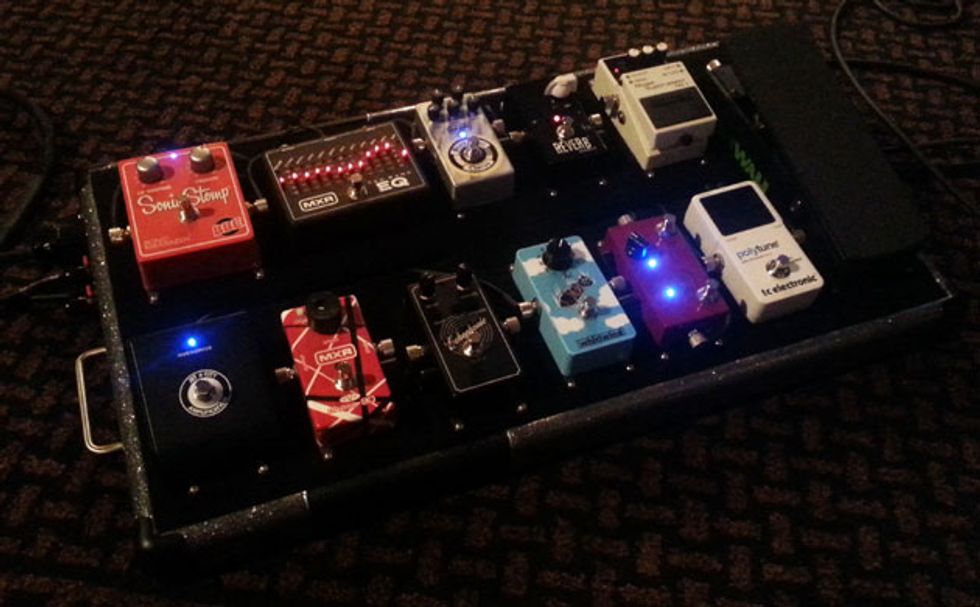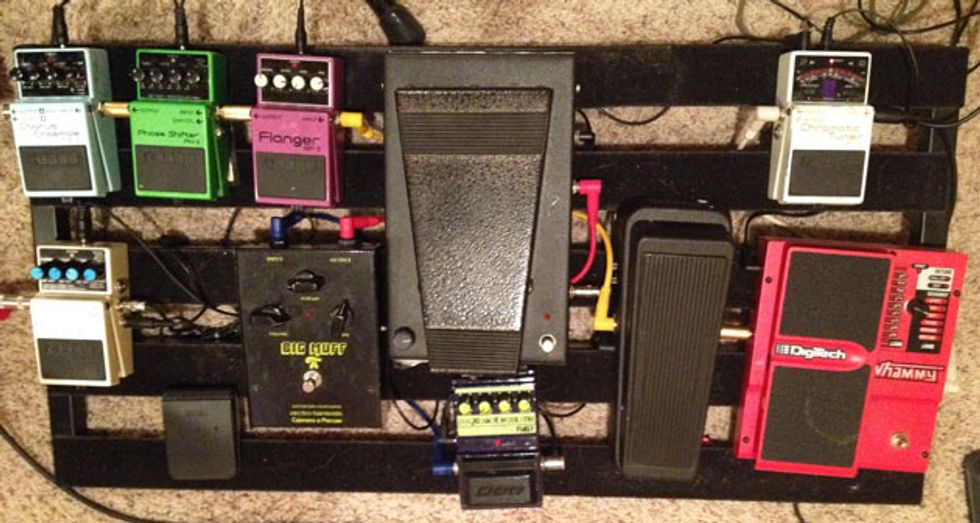 Checking out the pedalboards of our fellow players never gets old—and there's so much creativity on display in this latest batch.You'll encounter classic effects deployed in imaginative ways … ambitious switching/effect loop schemes … and a vast menagerie of hip boutique boxes. Thanks for the ongoing inspiration, readers!