Another year means another chance to show off your pedal playground.
Carlos Lobato: Short and Sweet
Carlos uses this setup down in Guadalajara, Mexico. His signal chain is as follows: Junkie Tone Booffer (below the Pedaltrain board), Moogerfooger MIDI MuRF MF-105, DOD FX84 Milk Box Compressor, Lovepedal Eternity Roadhouse HW, Pro Co RAT (with JHS Rat Pack mod), ZVEX Fuzzolo, Strymon Mobius, Strymon El Capistan dTape Echo, TC Electronic Hall of Fame Reverb.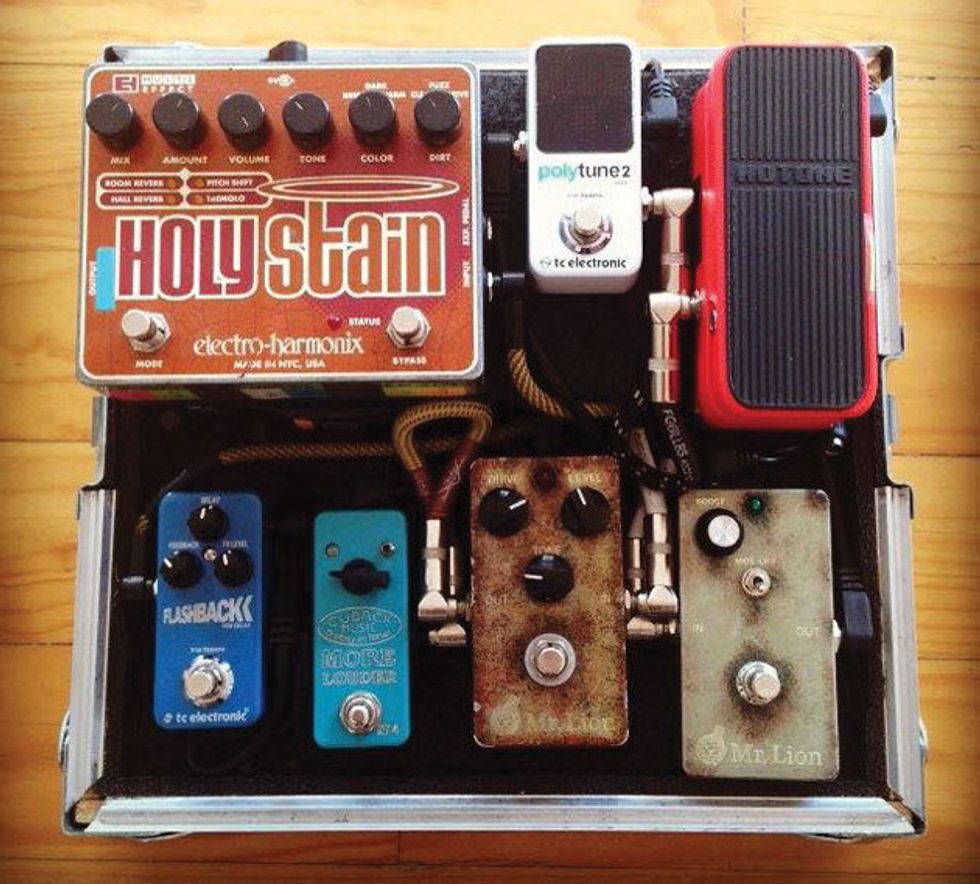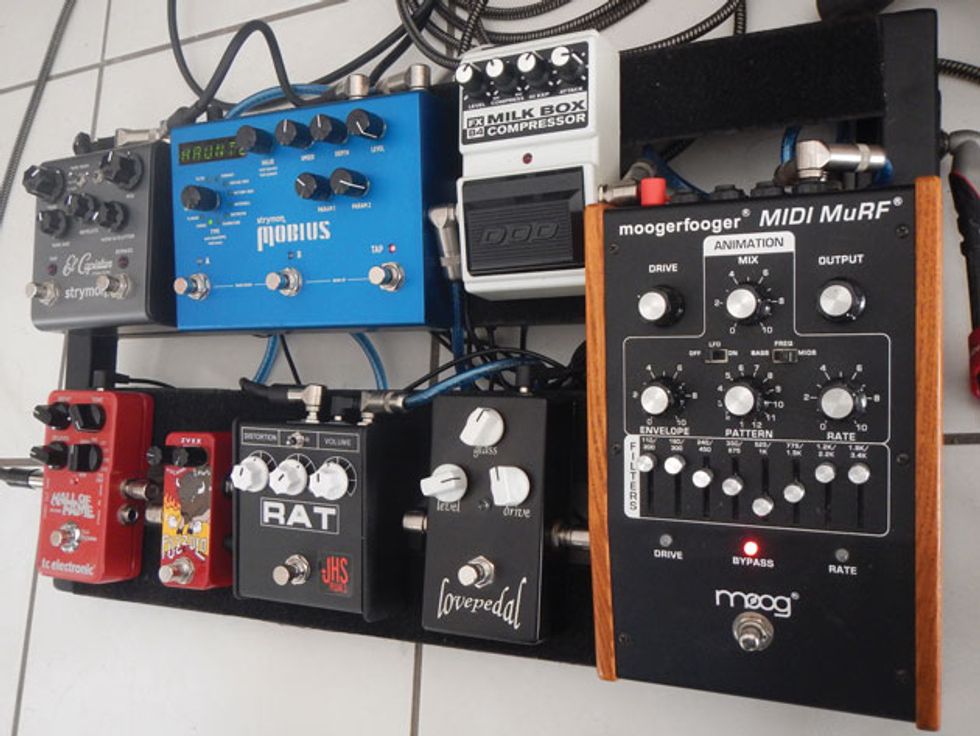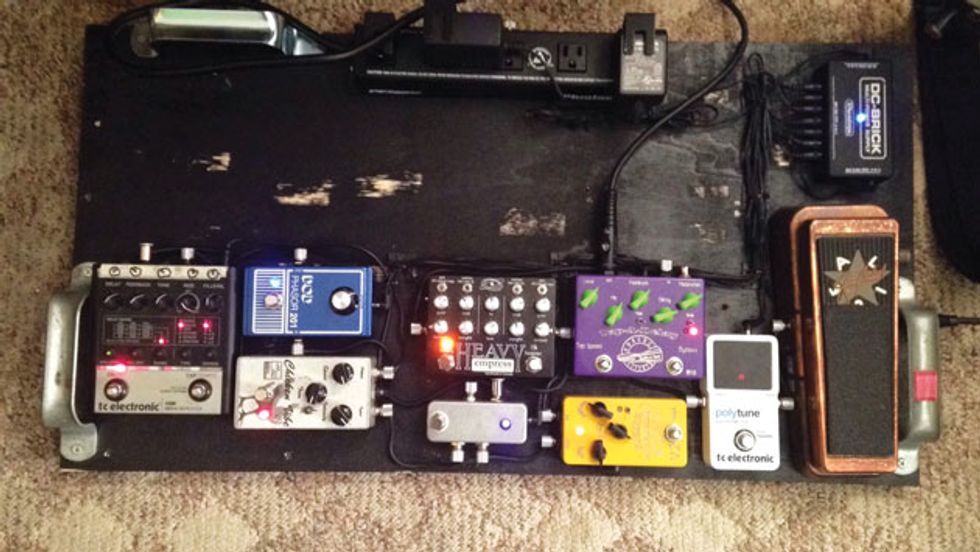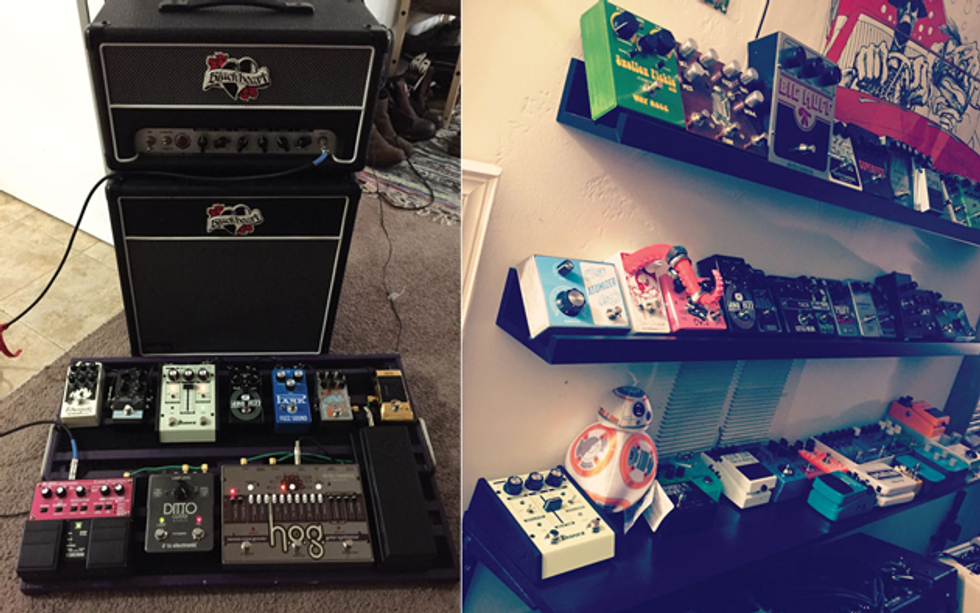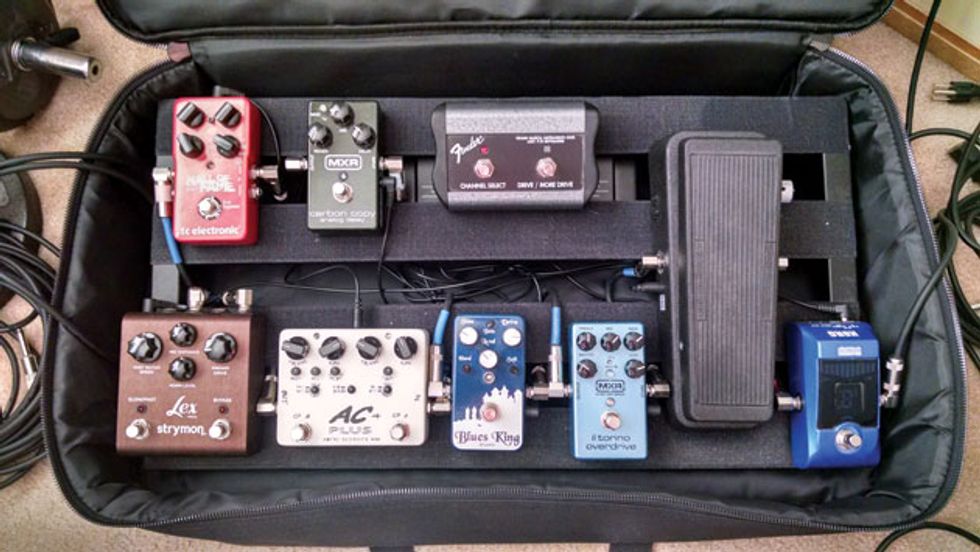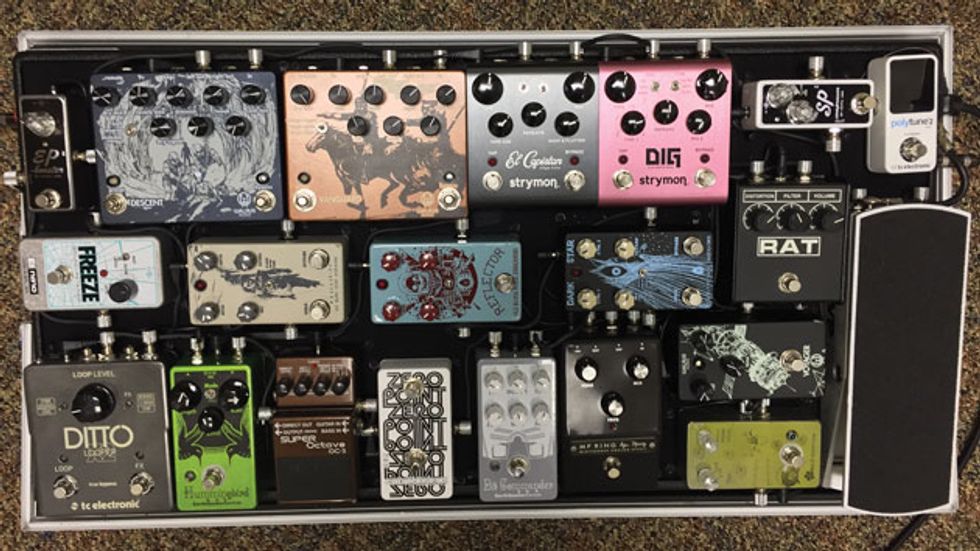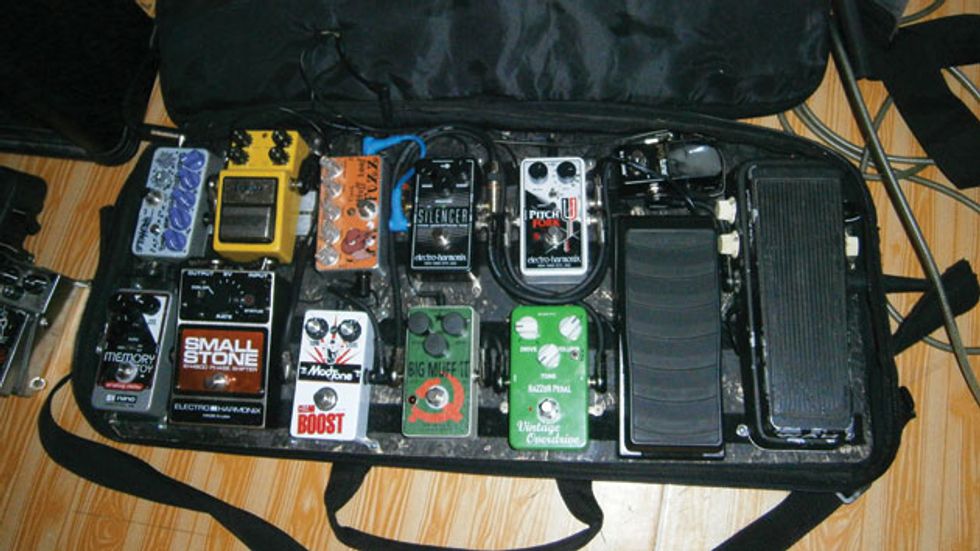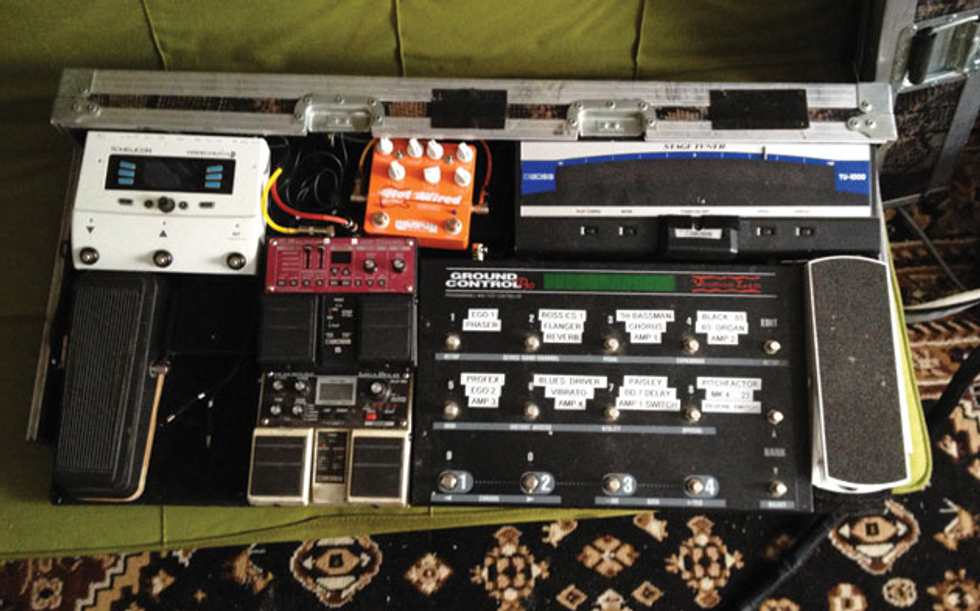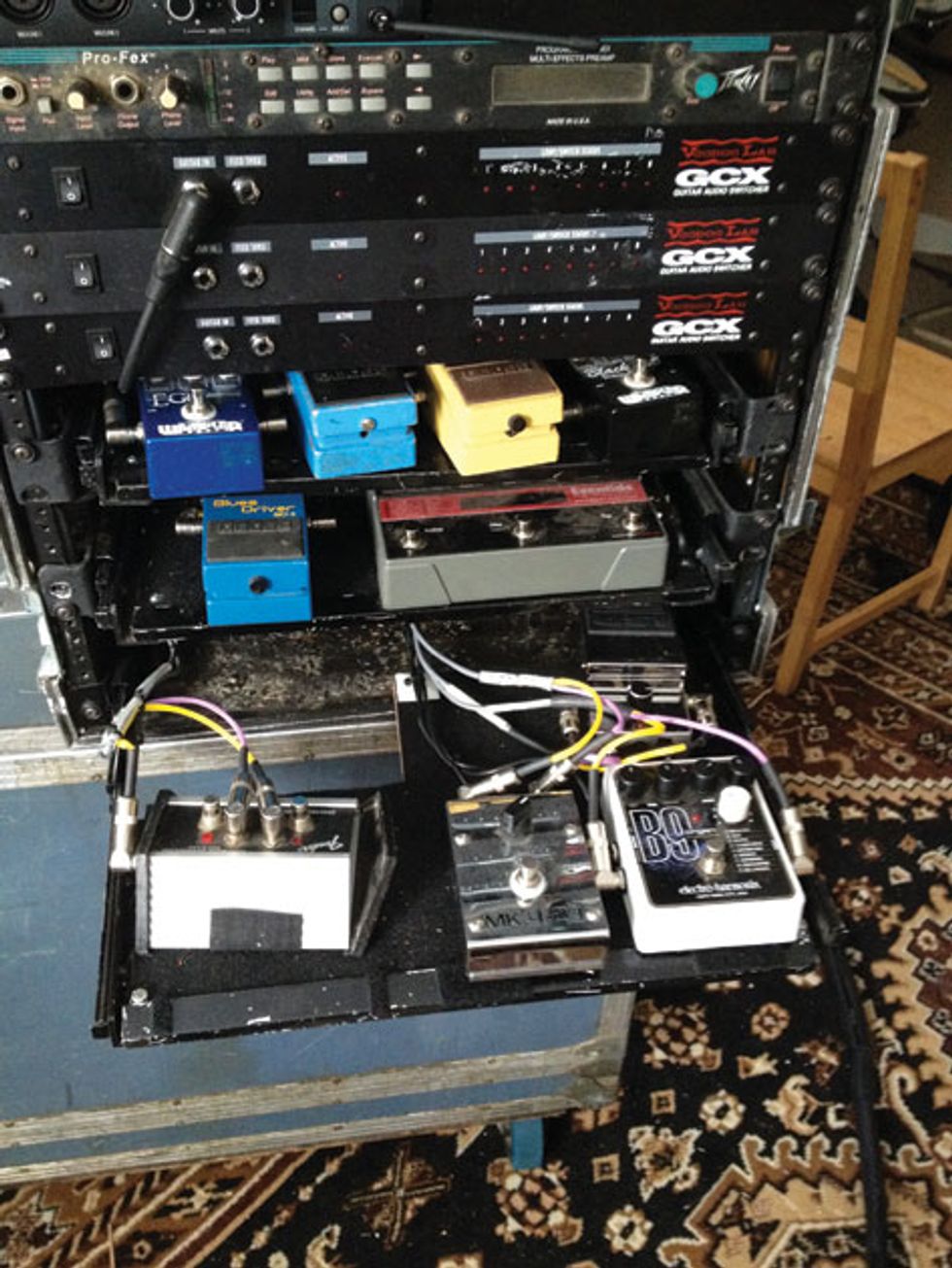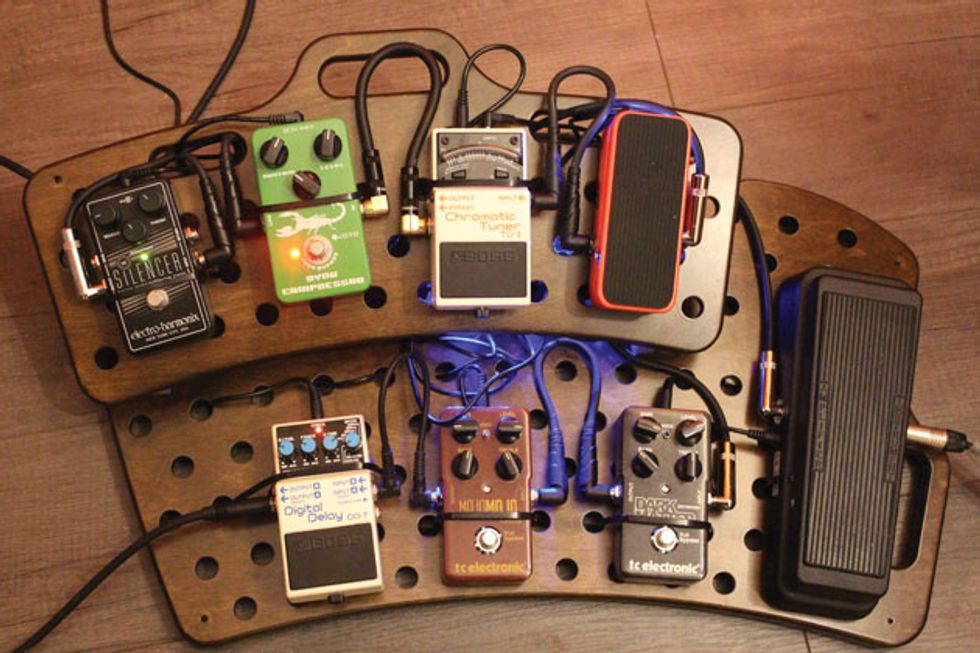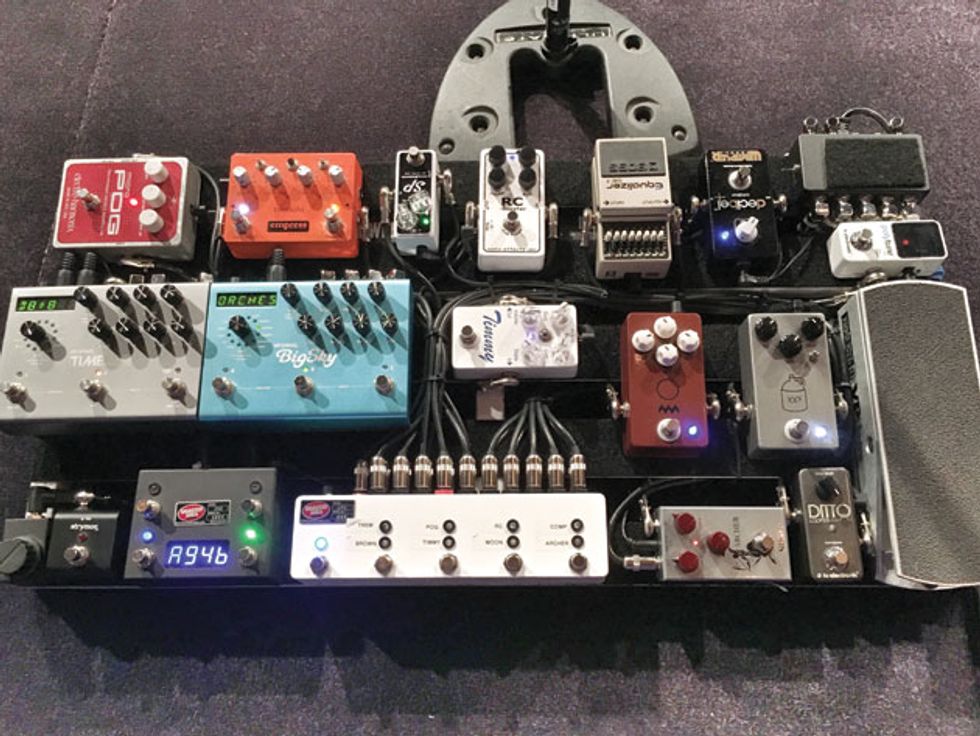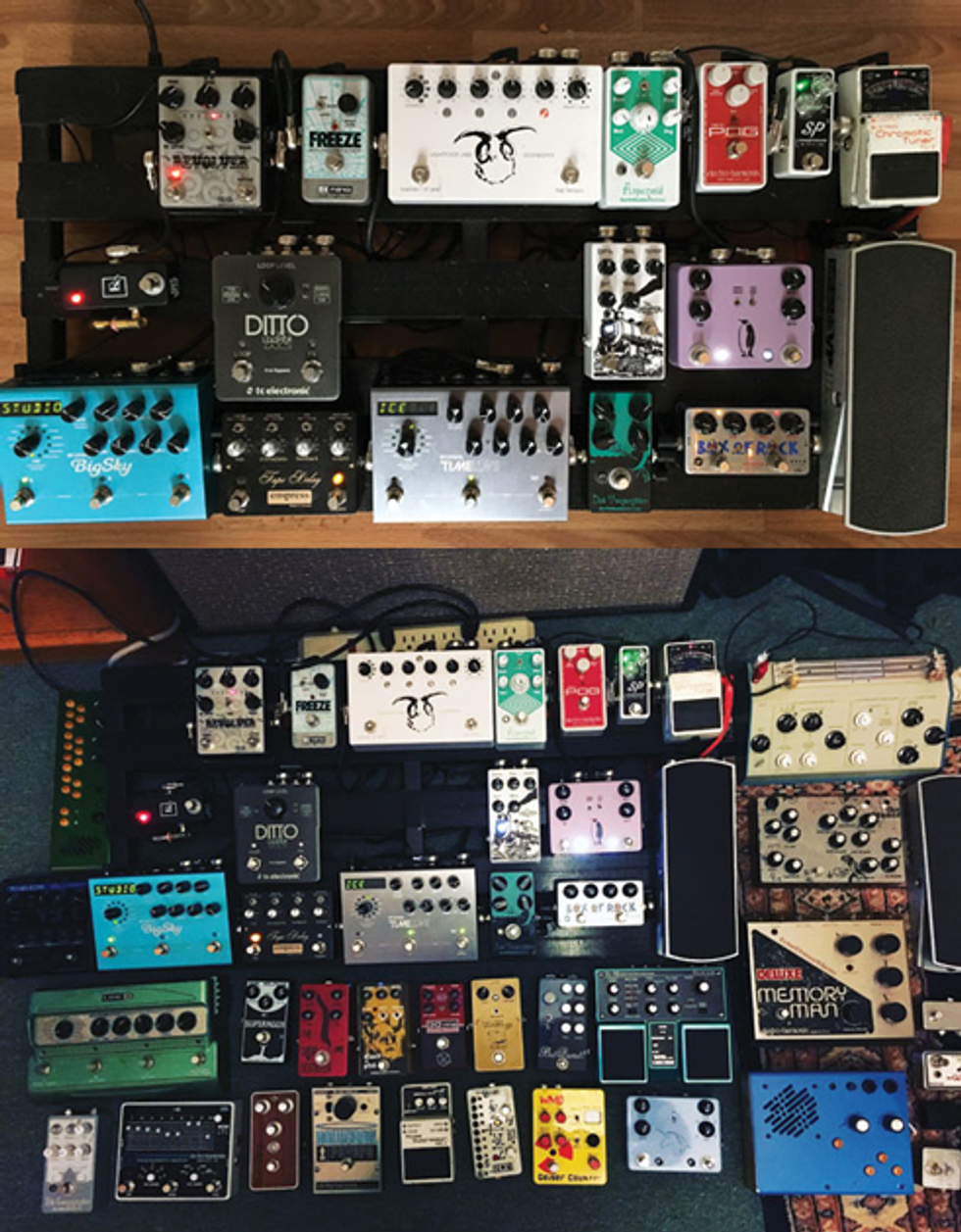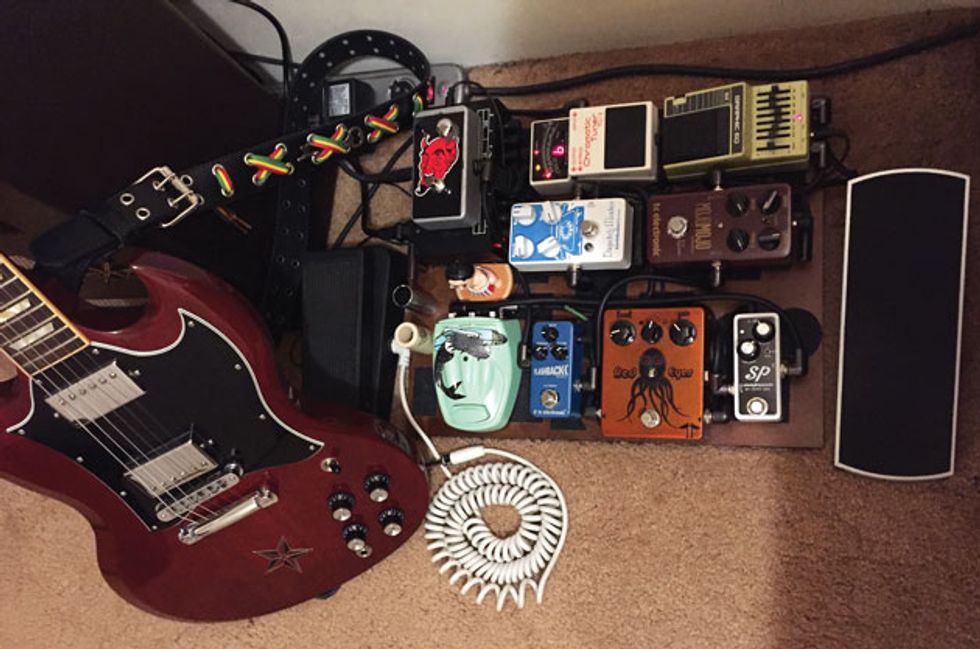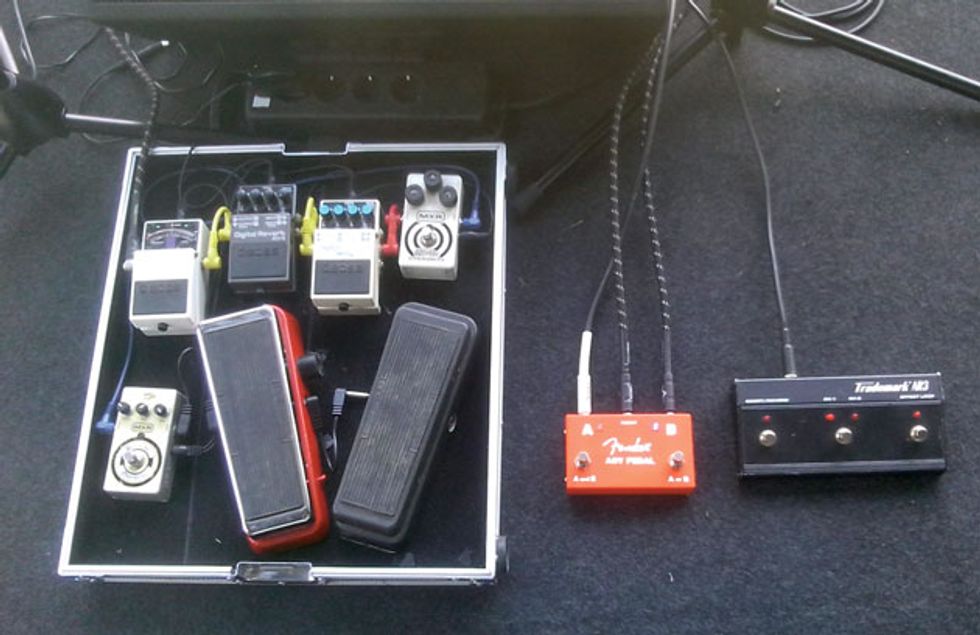 Pedals are universal. As you'll see from these boards assembled by guitarists living across the globe, stomping transcends borders. From Connecticut to California, Canada to Mexico, Portugal to Slovakia, passionate players answered our call to share their prized collection with PG tone freaks.
This year's submissions include an obsessive church guitarist, a 6-stringer with a penchant for gothic art, and a board with a sumo wrestler mascot. A few of you even showed us your effects overflow, including a dedicated room for pedals that don't fit on the gig board … sounds about right!