The Red Queen and 5 Steps to a Lutherie Career
And over the years I've been asked the same two questions over and over: "How do you get into guitar making?" and "What does it take to have a career in it?"
Several months ago, I was approached by one of the wealthiest guitar collectors in the world. He requested that I send pictures of everything I make. After a month of emails and very short phone calls, I had sold him a big nothing. Apparently, no guitar I'd done in the past excited him. I had no choice but to throw down my last card—the Red Queen.

The Red Queen is something I've been planning for years—a hollowbody concept electric that can only be described as Alice in Wonderland meets Cirque Du Soleil—and it's such a big, bizarre, painstaking project that the editors of Premier Guitar thought I should tell you about it even if it risks having some readers thinking this page has been set aside for self-congratulatory blathering. But the Red Queen is expensive—private-jet-on-wing-to-your-private-island expensive. So please rest assured that I'm not trying to sell you this guitar. I just thought you might like to ride along on this journey with me.


After giving this collector a few details about my vision for the Red Queen—such as that it would have a 1000-piece neck, a 500-piece top, and a few details that I can't talk about yet—he responded with, "Well, I'm very interested in that." For a guitar maker like me, this is one of those rare events one can only dream about. So I've been drawing up the details and making sketches for a few months, and now I must begin. There is no room for failure or disappointment when you're dealing with a billionaire and a Red Queen. Either I achieve success or it's off with my head. Wish me luck! I'll keep you posted on my progress with this guitar over the coming months!
As I reflected on this long-dreamed-of Red Queen project, I contemplated my career as a luthier up to this point. It's been long, hard, and rewarding. And over the years I've been asked the same two questions over and over: "How do you get into guitar making?" and "What does it take to have a career in it?" Here's what I tell people.

Step 1.
Shut up and do it. Do it today! Stop telling people (like me) it's what you want to do. Instead, go buy some damn materials, some simple tools, and start cutting and gluing some wood. If you're just drawn to guitar building as a great hobby, this will put you on your way. If you want a career, keep reading.
Step 2.
Spend two years learning to build. Seek out other guitar makers, take classes, research online information, and devote the months it requires to making sense of what you've absorbed. You can take one of those expensive courses where you build two guitars, but I've never met any would-be luthiers who actually continued building once they stepped away from the comfort of the classroom and instructors. My advice is to teach yourself first and learn to figure things out on your own. You'll be better off in the long run.

Step 3.
Work in the field. Get a repair gig or start your own repair business. This is the way to start building a reputation and a clientele list. You'll also learn tons about running a business and client expectations. While you're at it, start acquiring luthier tools.

Step 4.
Keep building and always keep learning. After five to 10 years, you might start selling a few pieces. Build from the heart, build what you want, stand your ground at times, and be a bit stubborn.
Step 5.
If you can make it to the 15-year mark, congratulations! You should be fine.
Building a guitar is the easy part. The hard part is designing something original, finding a buyer, correctly negotiating a price (remember, if you think a guitar will cost you $500 to make, it will cost you two grand), keeping on schedule, managing the budget, finishing the instrument, surpassing the customer's expectations, and then getting paid. Remember this is your job—you'd better have money left over for food and rent. Now start the process all over again.
It's a fact that 80 percent of making guitars is sanding. It's a dirty, unhealthy, physical job, and it's the part no one sees. They see the cool stuff—the shop, the tools, the videos, and the magazine articles. They don't understand the marathon. Someone asked me, "How did you decide to become a guitar maker?" I replied with a half grin, "It was an error in judgment."
It's not easy if you're trying to get noticed. Most builders fail, many stay poor, and to say that making guitars is a labor of love is an understatement.
So, is it worth it? Yes!
---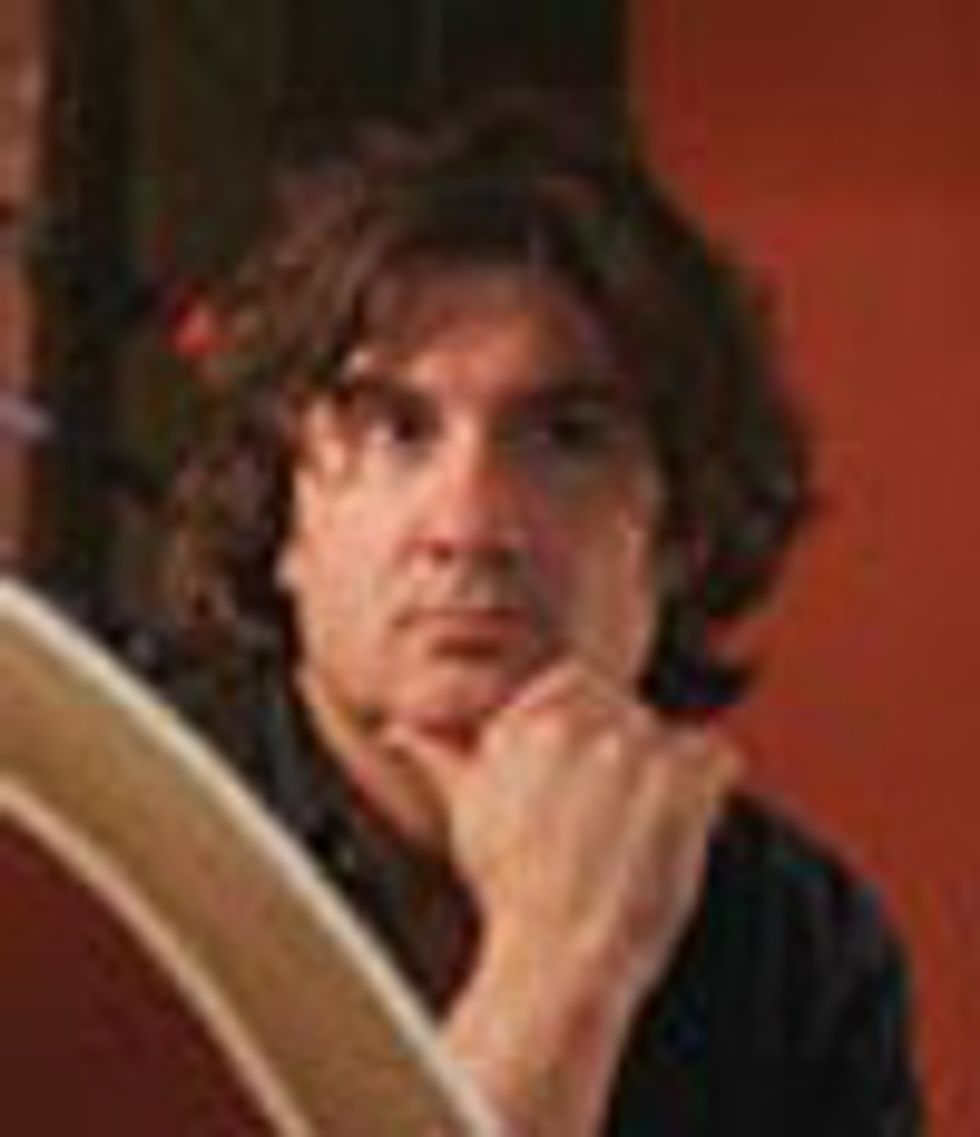 Randy Parsons
builds guitars for Jack White, Jimmy Page, Joe Perry, and other adventurous players using out-of-the-box materials like bone, flowers, copper, and solid ebony.