Featuring four distinct boost circuits, these tone accelerators offer unique modifications individual to each circuit.
Crazy Tube Circuits has added tone shaping modifications, individual to each circuit, that you can switch at will via the white and black button modifiers.
rm: Crazy Tube Circuit's silicon interpretation of the 60s classic germanium treble booster. Using a unique setup of paralleling 2 low gain silicon transistors we've managed to produce a sound that will convince even a NOS OC44 enthusiast. Select between original voicing or enhanced lo-mid frequencies for fatter sound.

ep: JFET preamp – gain stage based on the preamp circuit of a tape echo unit of the early 70s run on true to the original specs 24V DC power supply via an internal voltage boost. This tone enhancer is known for its magical coloration and the added focus and detail it gives to your sound. Select between original 70s voicing or enhanced full frequency boost with extra output.
ma: Based on a clean and "transparent" volume booster of the late 70s / early 80s. This circuit is a "reference" to louder solos. Use it to run long signal chains with its low output impedance or drive your amp harder into natural saturation. Select between original 9V DC power supply or internally boosted 18V DC for increased headroom.
mf: Based on a late 90s ultra-transparent, high input impedance MOSFET boost. This interpretation doesn't crackle but still retains the massive clean boost with pristine highs, sonic identity of the circuit it was modelled after. Select between original 9V DC power supply or internally boosted 18V DC for increased headroom.
Crazy Tube Circuits Super Conductor
Plus, the A Perfect Circle guitarist on how tech-ing for Nine Inch Nails was like "going to work in a flamethrower factory."
Need an affordable distortion pedal? Look no further.
We live in the golden age of boutique pedals that are loaded with advanced features—many of which were nearly unthinkable a decade or so ago. But there's something that will always be valuable about a rock-solid dirt box that won't break your wallet. Here's a collection of old classics and newly designed stomps that cost less than an average concert ticket.
JHS Series 3 Overdrive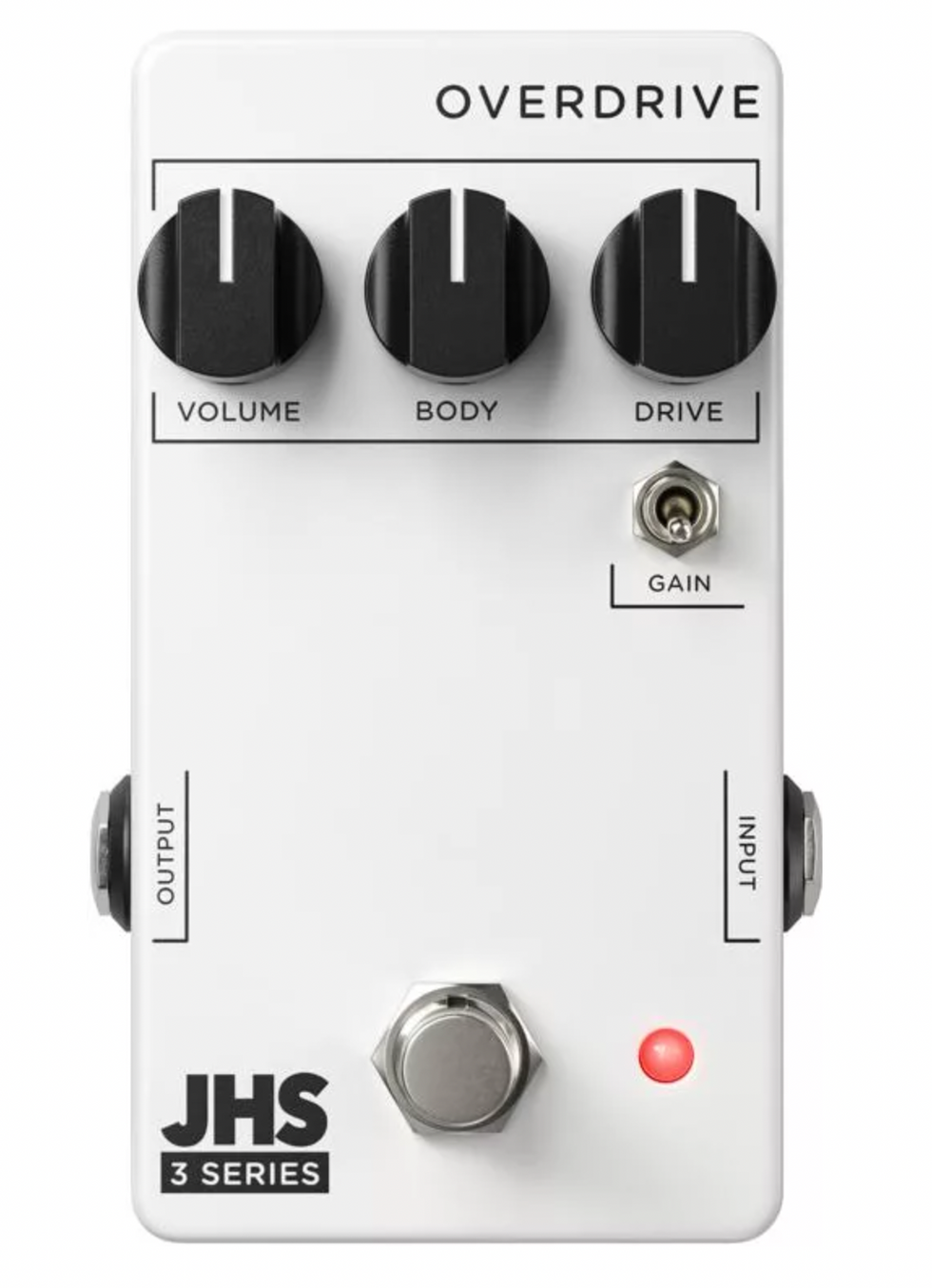 This OD is part of the company's Series 3 line which offers affordable stomps with simple control setups. Along with volume and drive controls, it offers a body knob that tweaks the EQ and a gain switch that moves between more saturated and crunchier sounds.
$99 street
Nobels ODR-Mini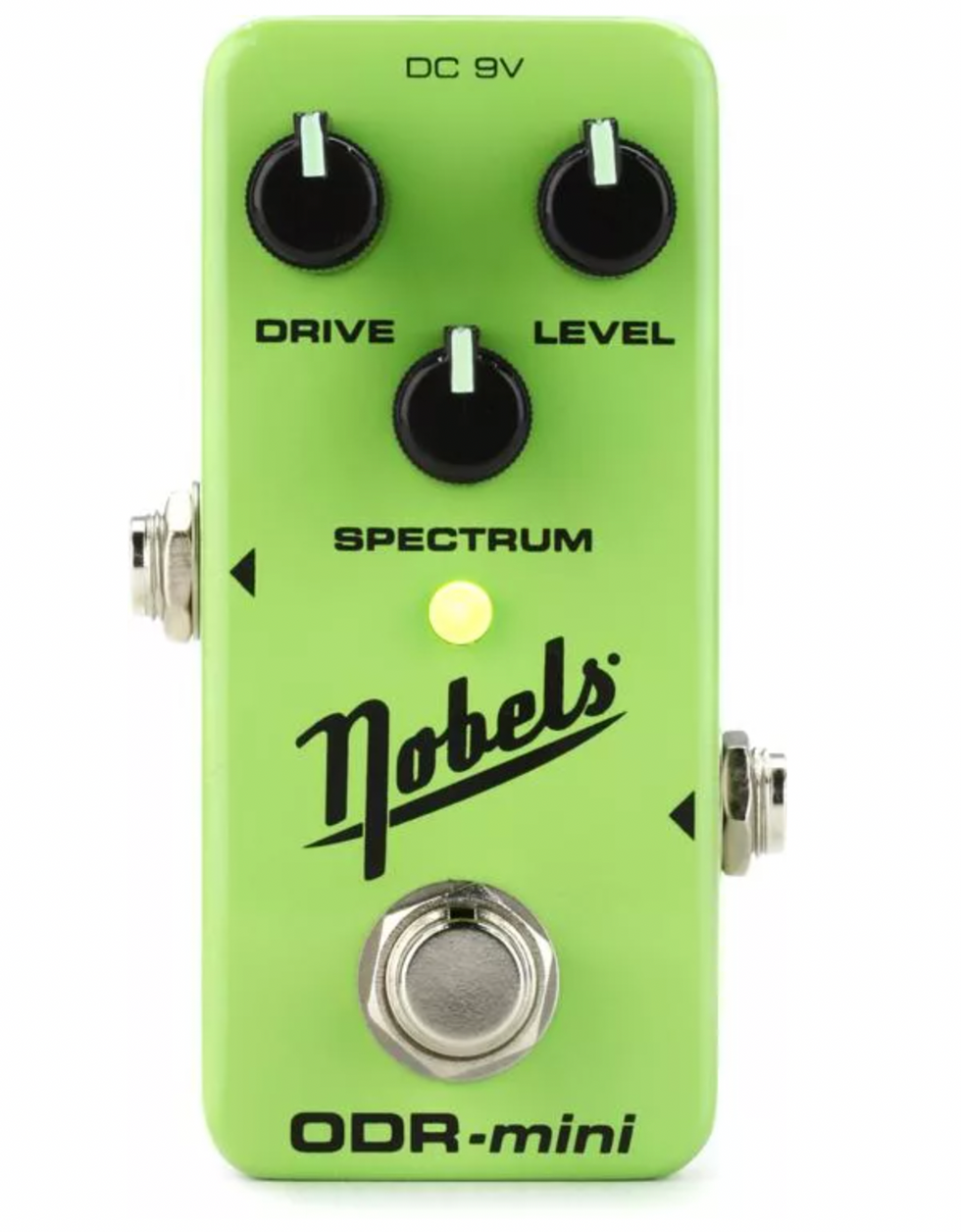 Thanks to an extremely dedicated following among Nashville session cats, the other green stomp is now offered in a downsized setup. It can run up to 18V for increased headroom and sports glow-in-the-dark knobs for those extremely dark stages.
$79 street
TC Electronic MojoMojo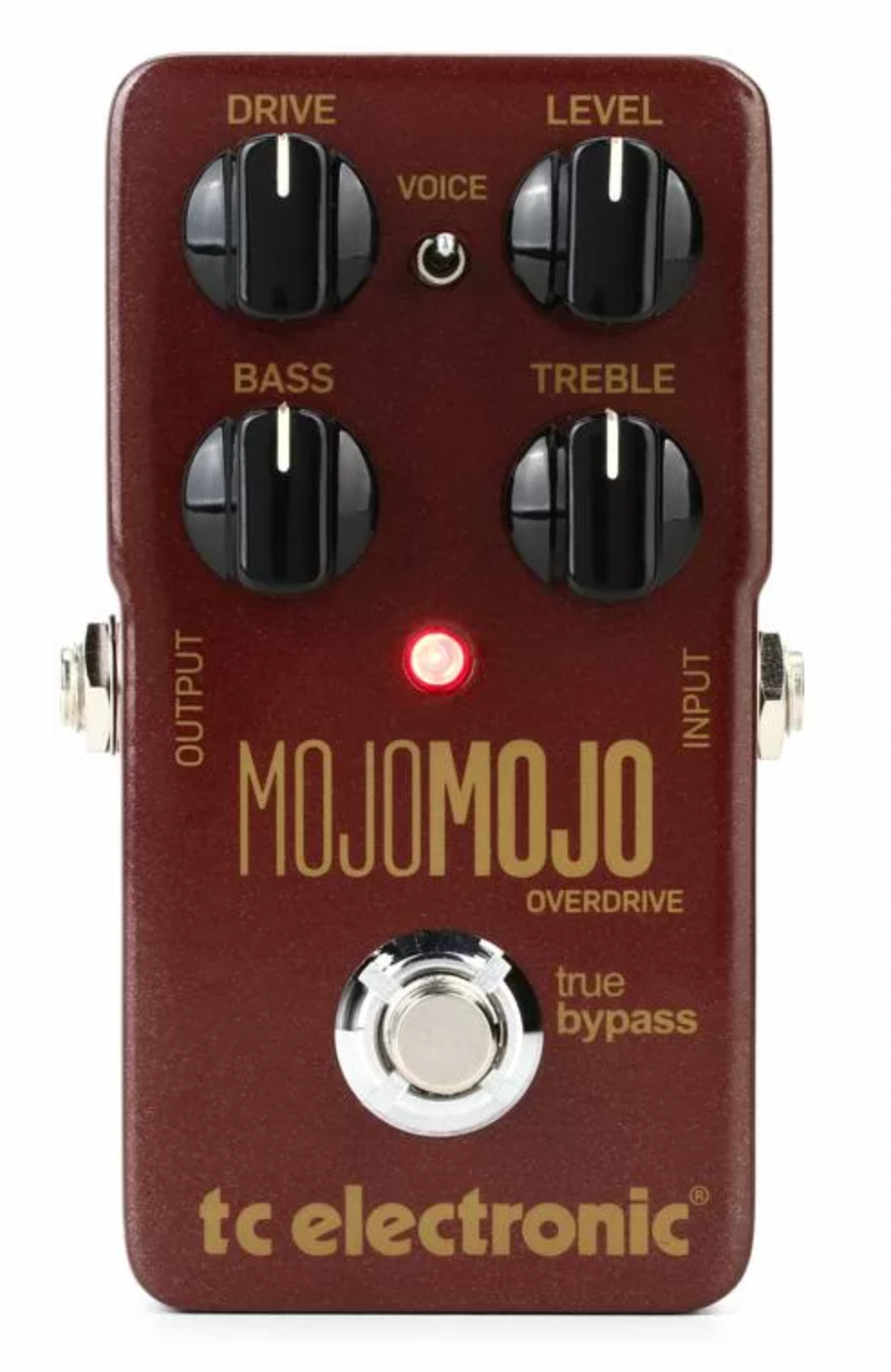 This all-analog distortion offers classic, vintage-inspired tones with a familiar control setup of volume, gain, bass, and treble. The real secret sauce is in the voice switch, which allows you to move between a more natural sound and a bass cut.
$59 street
Boss DS-1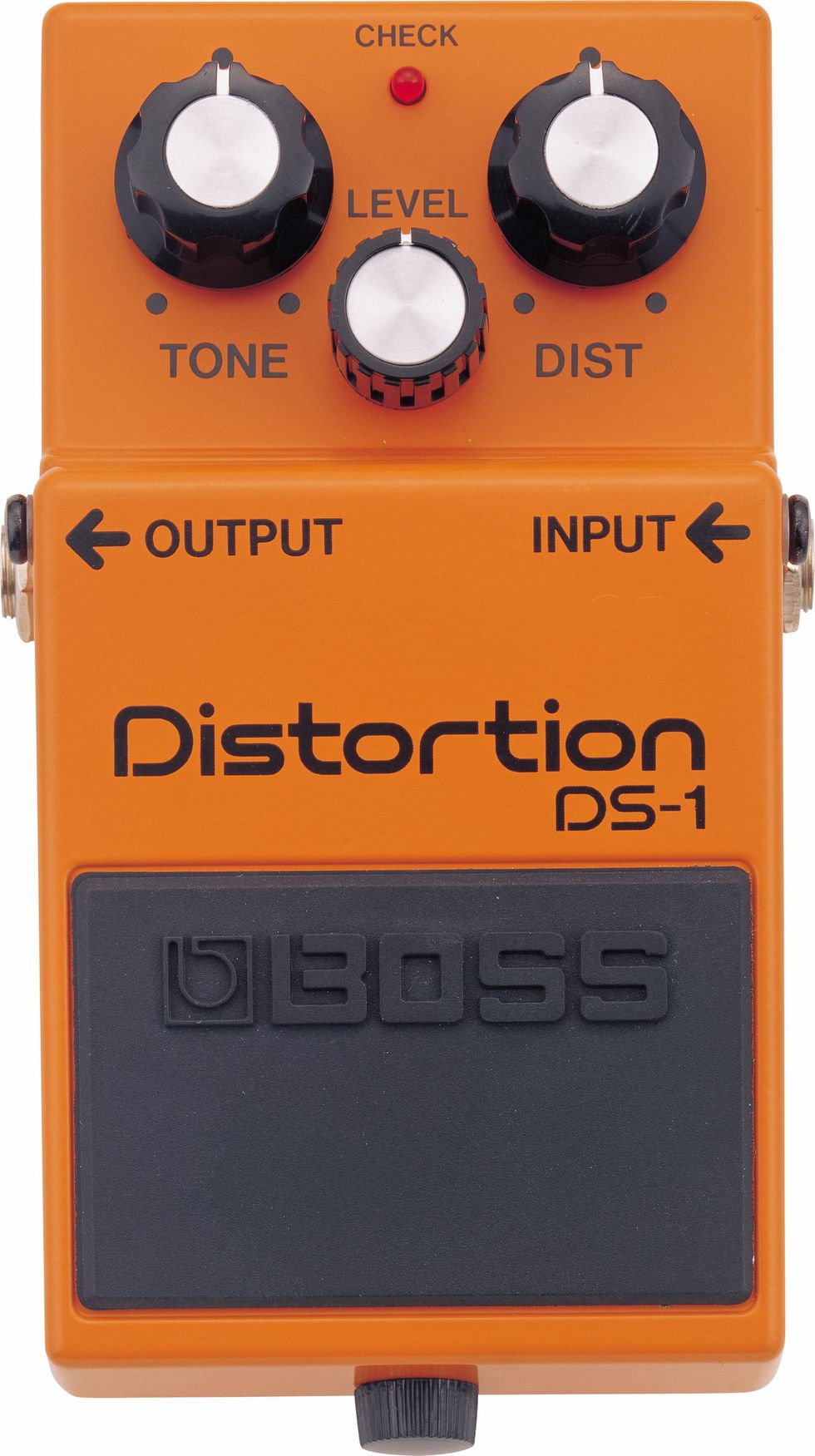 Since 1978, the DS-1 has been a go-to for generations of guitarists. It offers a scooped sound that can take you from grunge to shred and has been affordable for decades.
$58 street
EarthQuaker Devices Plumes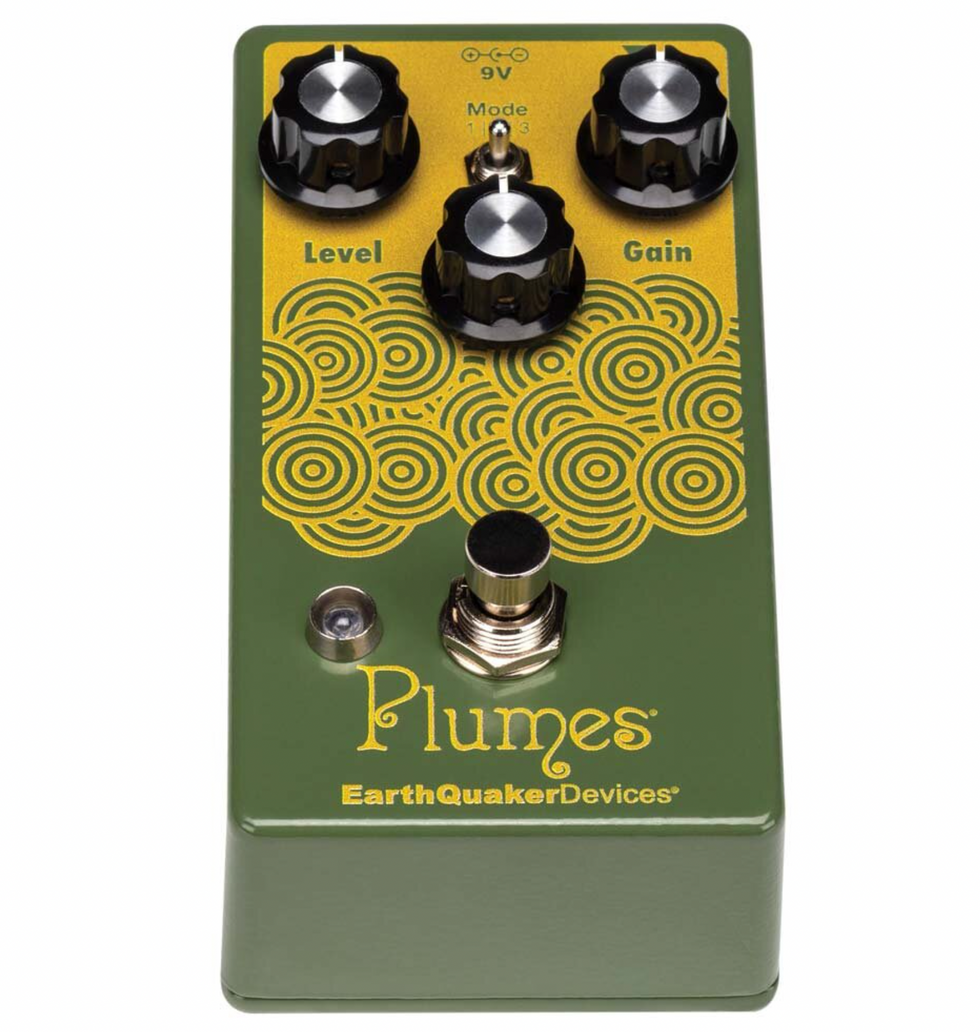 Although loosely based on a classic circuit, EQD has replaced the 4558 IC with a JFET op-amp for a more mid-focused sound. In addition to the standard controls, the toggle switch moves between two different clipping options or no clipping at all for a wide-open clean boost.
$99 street
Electro-Harmonix East River Drive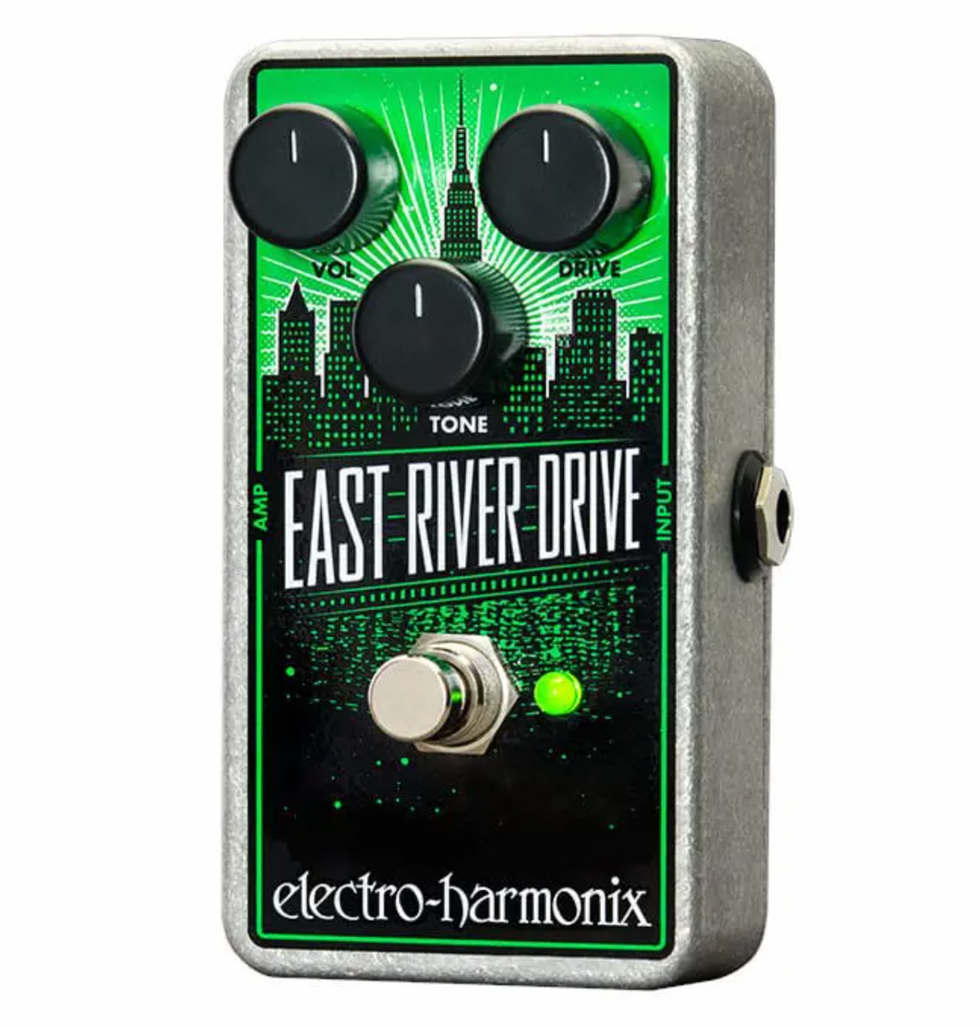 A JRC4558 IC-loaded circuit that creates the classic symmetrical overdrive sound, this is an all-analog affair that is true bypass, housed in a rock-solid chassis, and can run on a 9-volt battery—which is included.
$77 street
Fender Hammerstone Overdrive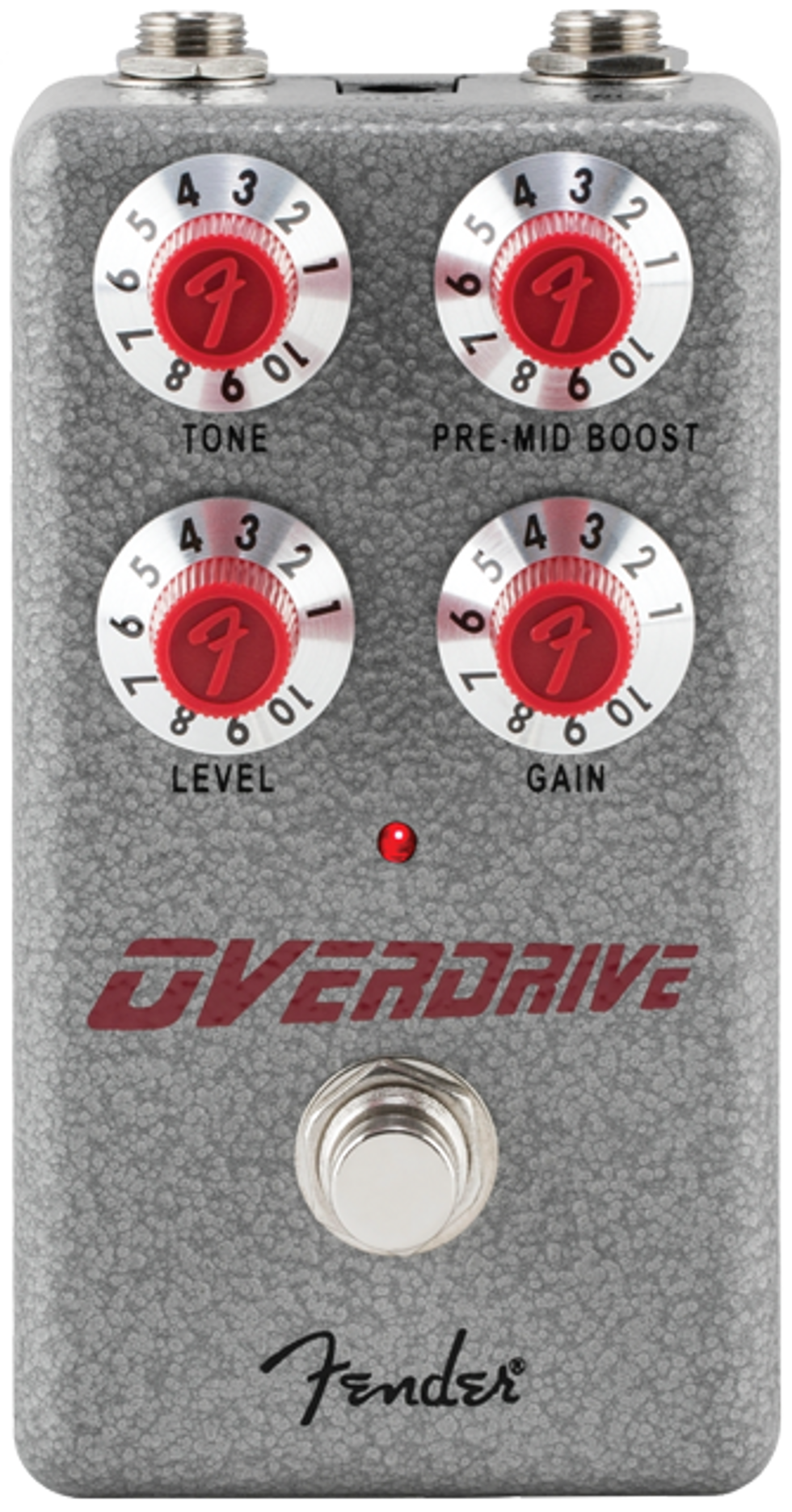 One of the newest entries on this list is a retro-looking stomp that offers some interesting features under the hood. The original circuit allows you to control the mids before the gain stage, plus there's an internal trim pot to wrangle the high end.
$79 street
Ibanez Tube Screamer Mini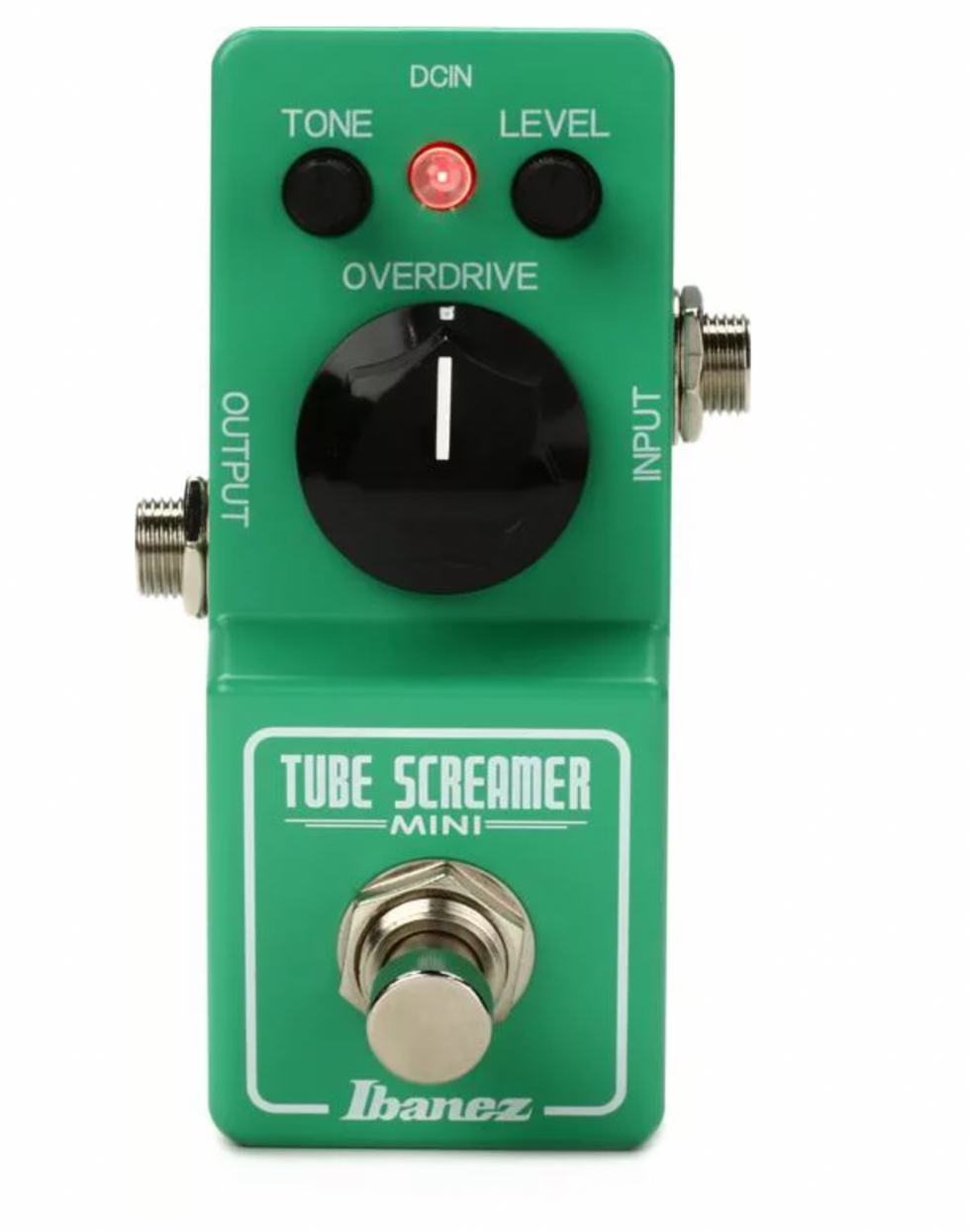 One of the most popular stompboxes of all time has been shrunk down to a mini-sized wonder. With an oversized drive knob and two smaller tone and level controls, this green monster aims to cop all the classic midrange tones of the original.
$79 street
Pro Co Rat 2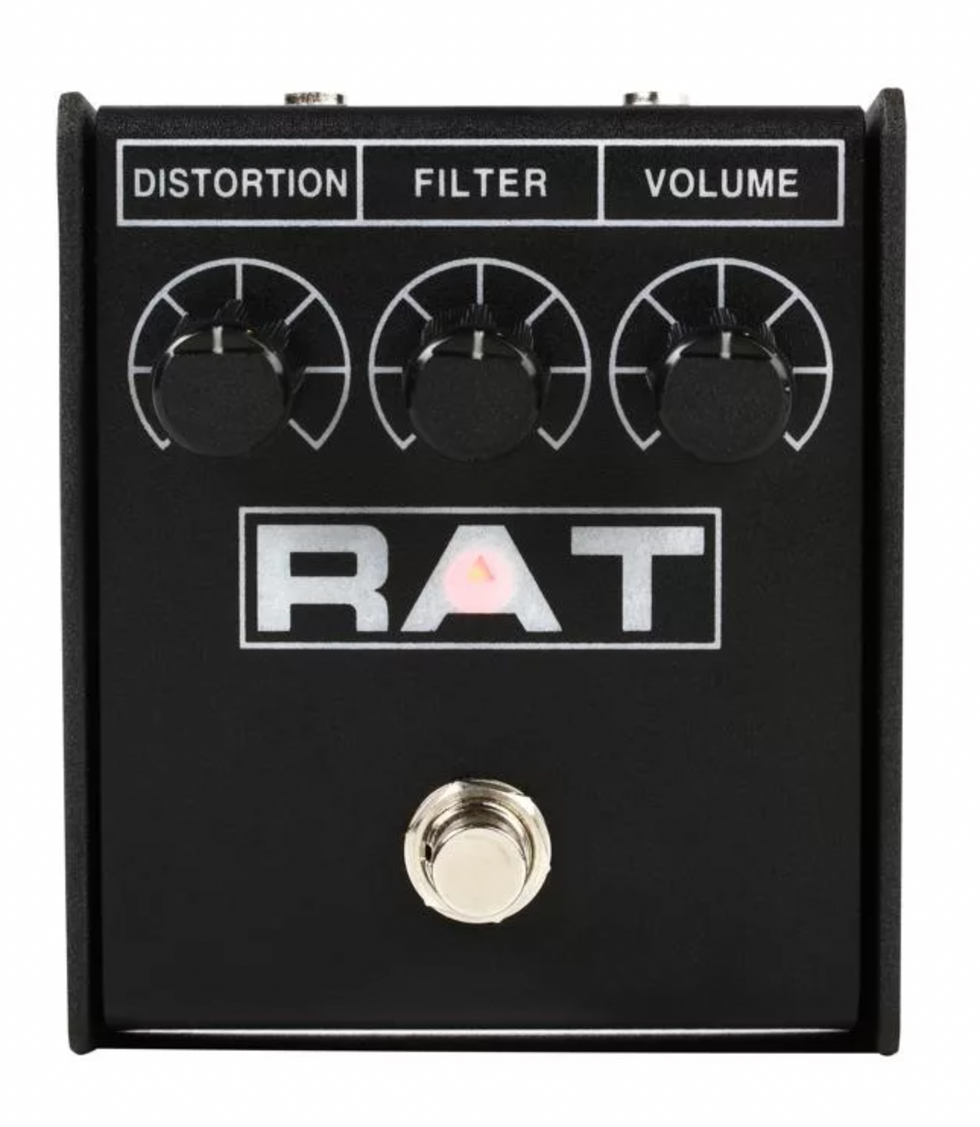 Is it a fuzz? Or a distortion? Or an overdrive? Well, thanks to the famous filter control, you can blur the lines between all the different flavors of dirt. It offers a totally analog signal path, glow-in-the-dark graphics, and the trademark heavy-duty enclosure.
$79 street
MXR Distortion+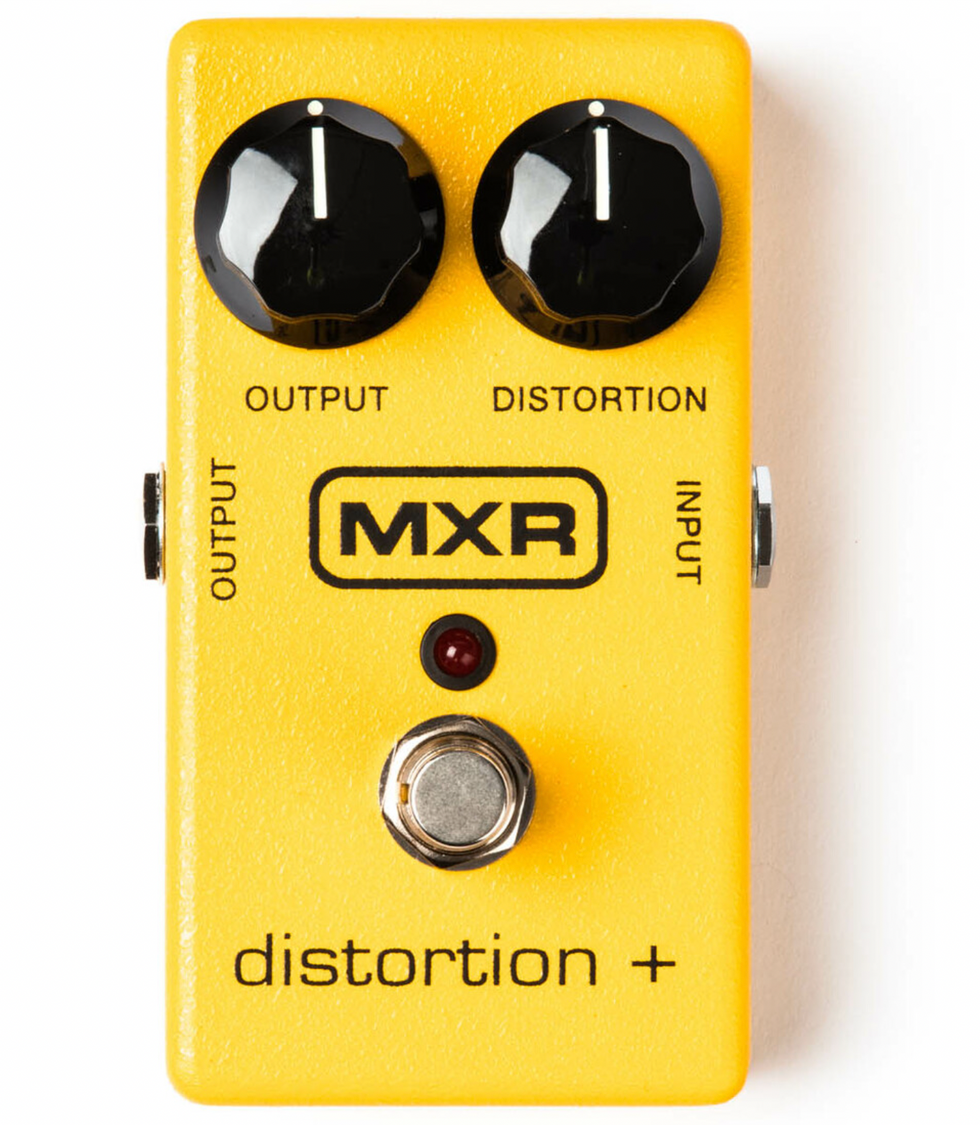 There's no mistaking that shade of yellow. This dead-simple setup offers output and distortion controls along with a vintage-sounding germanium clipping circuit that does everything in its power to blur the line between overdrive and fuzz.
$89 street