Boss Introduces the Waza Craft BP-1W
The BP-1W allows players to access two classic preamp tones in one stompbox, along with a natural, clear voice that functions as a standard clean boost.
---
With its three operation modes, the BP-1W is designed to be one of the most flexible boost pedals available. Along with CE and RE modes, a third mode provides a pristine clean boost to pump the volume without added color. The Gain knob offers a range of saturation and drive tones unique to each mode, while the Level knob lets the player balance the effect/bypass sound or push downstream pedal and amp inputs for further tonal enhancement.
The BP-1W also features high-quality buffer circuitry with two selectable types. Sliding the rear panel switch provides access to the pure signal of a standard buffer or a vintage buffer with lower input impedance. The vintage type produces a warmer tone and a smooth dynamic response, with maximum benefits achieved by connecting a guitar with passive pickups directly to the BP-1W's input. The standard buffer is always engaged for signal conditioning when the pedal is bypassed, regardless of the buffer switch setting.
BOSS BP-1W Booster/Preamp | Sonic Sweetener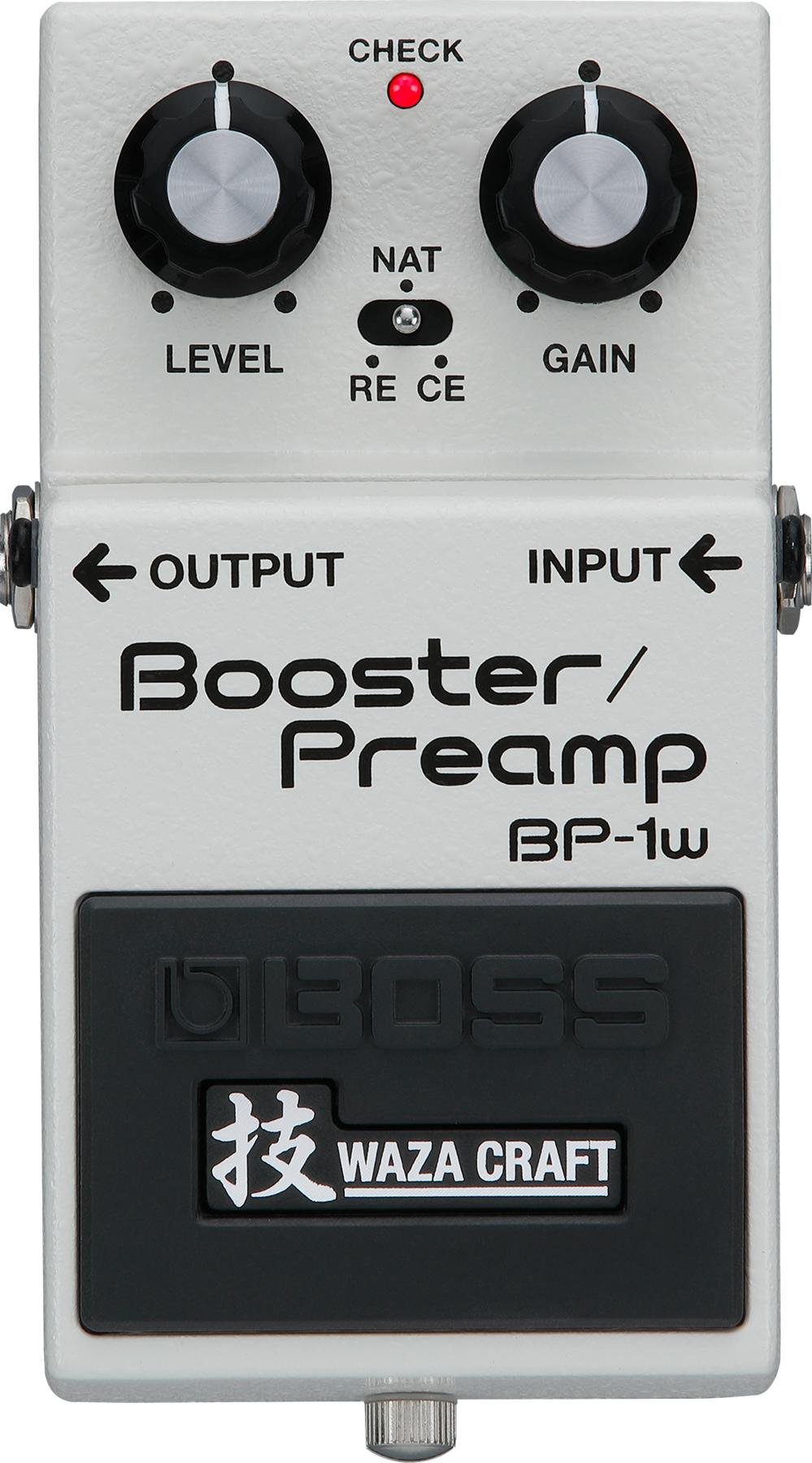 For more information, please visit boss.info .
Boss
From Your Site Articles
Related Articles Around the Web