DOD Returns with Overdrive 250 Relaunch
Cor-Tek (the parent company of Cort Guitars) formally announces DigiTech/DOD acquisition and relaunch of DOD Overdrive Preamp 250.
---
By joining forces and sharing resources on product development, Cor-Tek and DigiTech/DOD plan to enhance their offerings and increase their market presence for years to come. 2023 not only marks the 50th anniversary of Cor-Tek, but also 10 years since the DOD 250 Preamp Overdrive was updated to the latest gold version. Both the Cor-Tek and DigiTech/DOD brands came of age around the same time, in the early 1970s. Founded by Young H. Park in South Korea in 1973, Cor-Tek blazed a trail in the guitar industry, filling a demand for affordable, playable instruments — electric, guitar, and bass — designed to not only look good but sound great. As guitars became more accessible to players, there was an explosion in electric and bass effects. Around the same time, DOD was co-founded by John Johnson and David O. DiFrancesco in Utah, emerging as "America's Pedals" and introducing the concept of a boutique brand "designed for musicians by musicians." The next revolution in guitar tone came with the explosion of digital signal processing (DSP). DOD answered the call with the formation of the DigiTech brand, which emerged as a leader in progressive digital-based tone and effects.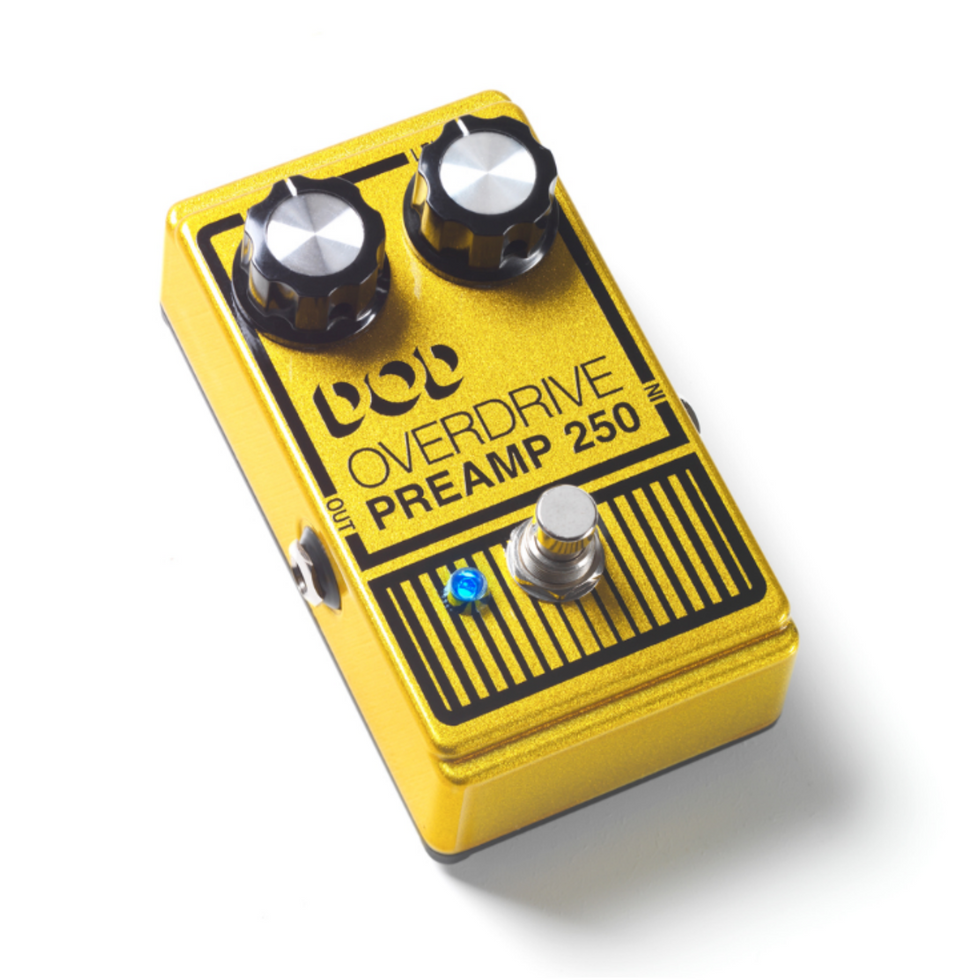 DigiTech/DOD longtime marketer Tom Cram, along with several key DigiTech and DOD engineers will step up to lead U.S. operations. From the brand's current Utah headquarters Tom added, "The team and I are thrilled to join forces with the creative minds at Cort Guitars. We already have a product roadmap in place that leverages our combined areas of expertise. The reintroduction of the DOD Overdrive Preamp 250 is just the beginning, and I couldn't be more excited."
Set to make its debut at the 2023 NAMM Show, April 13-15, the updated DOD Overdrive Preamp 250 effects pedal is the first of nine classic models slated to be brought back and promises to be rock solid. The updated version maintains the classic tone and spirit of the vintage gray LM741 250, while further elevating performance. The DOD Overdrive Preamp 250 doesn't hold back, with loads of output and Gain and Level controls that allow users to overdrive their amp or as a stand-alone distortion. True bypass ensures that the guitar's tone remains pristine, even when the pedal is off. Board-friendly with a 9V DC power supply, the DOD Overdrive Preamp 250 arrives ready to rock.
MSRP: $153.00 USD
MAP: $109.99 USD
Learn more about DigiTech/DOD products at www.DigiTech.com.