Nu-X Releases the Mighty Bass 50BT and Stageman II Amps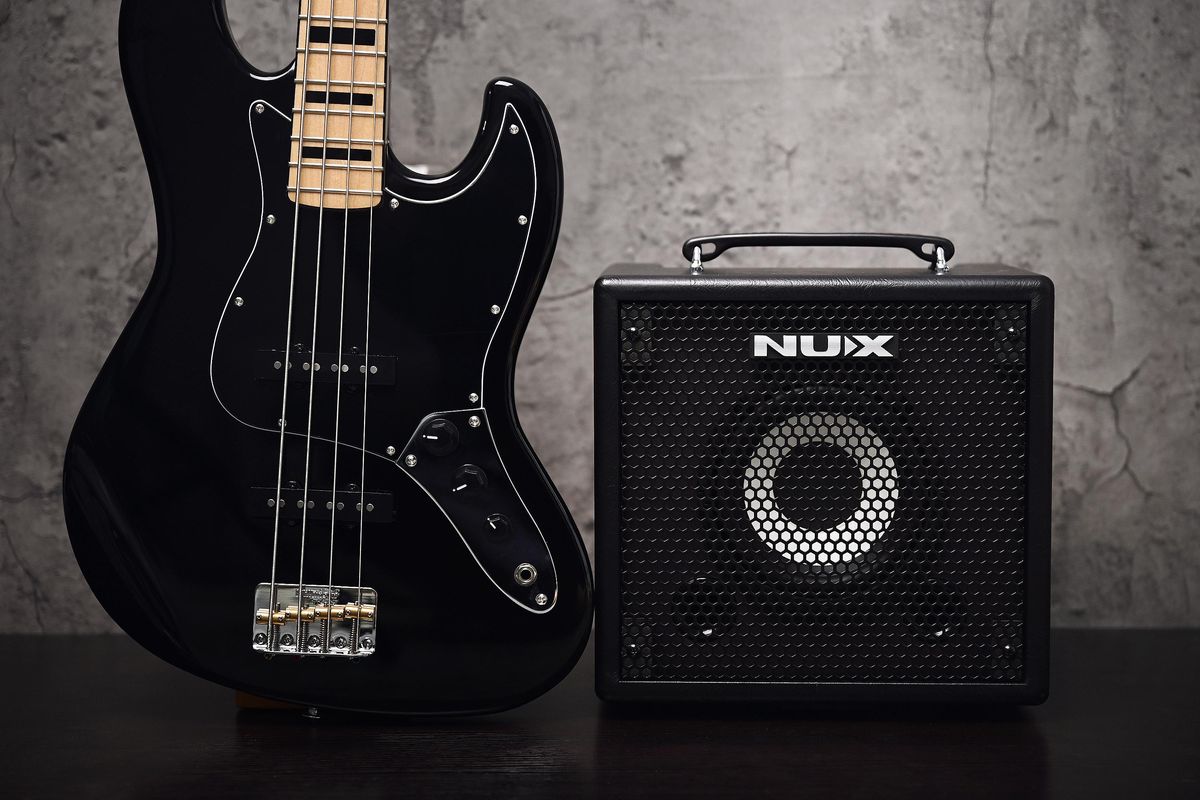 The bass amp and acoustic amp are equipped to provide power and portability.
NUX Mighty Bass 50BT is a versatile bass amp powerhouse for practice, rehearsing and recording. It is equipped with a premium 6.5" loudspeaker and driven by 50 watts classic D power amp. That makes the amp compact and portable. You can use it in the bedroom and even for a small club with DI out.
NUX's iconic TS/AC modeling technology brings you various nice-sounding amp models and all the essential effects with great playability & response, while Impulse Response technology offers you more cab sounds. It's really a Mighty Bass Amp!
---
NUX Mighty Bass 50BT Bass Combo
For the bass lovers, we know you need Drum & Bass practice! You can engage the drum function using a dedicated APP, and even record the phrase loop with the original NMP-2 footswitch.
Mighty Bass 50BT has 3 channels, you can store all the parameters as preset in each channel. For deep tone editing, simply use the Mighty Amp APP on mobile devices, or the Mighty Bass 50BT Edit Software on Mac/PC.
Bass Amp Modeling with Cab IRs, expanding possibilities of tones.
Support 3rd party IRs (1024 samples) loading with Mighty Bass edit software.
White-box compressor effect offers you analog touch and response.
Independent IR toggle switches for Amp and DI out.
USB audio stream for recording interface with routing setup.
Including NMP-2 footswitch to remote Drum & Loop (60 seconds).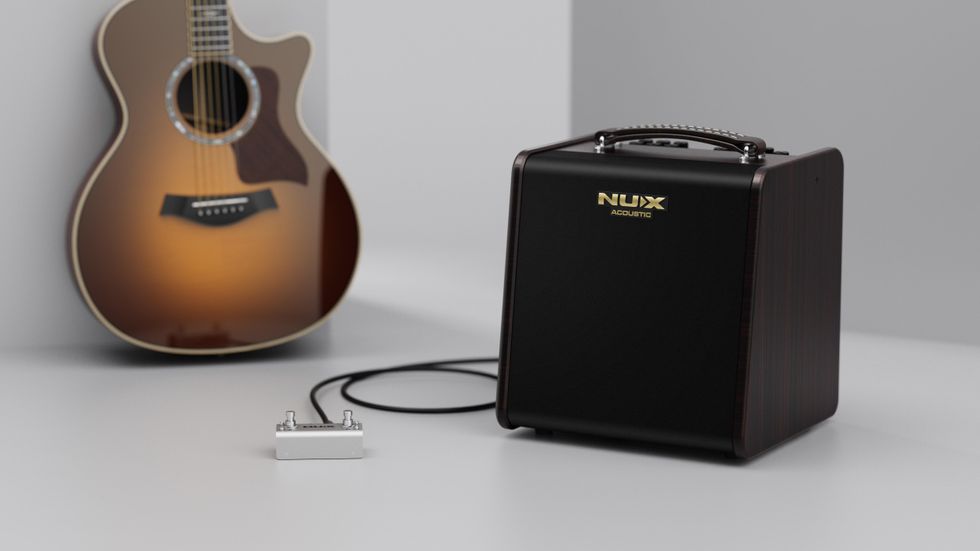 The battery-powered acoustic amplifier delivers 80-watts and has a built-in looper that is controlled via footswitch and mobile app.
The Best of 2 Worlds ~ Analog Preamp with Acoustic IR & Post-EFX.
Stageman II is an 80-watt battery-powered acoustic amp, featuring pure analog preamp with NUX's iconic Core-Image post-effects. It has 2 channels; both are optimized for acoustic guitar and microphone inputs respectively. NUX designed specific EQ scenes for finger-style as well as strum-style, and you can further engage the built-in Acoustic IRs simulating legendary guitar sounds from Gibson, Martin and Taylor. Acoustic IR is the new trend to make your acoustic sound as natural as micing!
The Acoustic Guitar Amp with ENDLESS Features! • NUX Stageman II
.
There's also a built-in Looper & Drum, both controlled via the included dual footswitch, and the Stageman II mobile APP.
With the APP, you can also switch channels, choose signal block routing options, adjust the 12 effects including Chorus, Delay, Tape Echo, Modulation, Reverb, etc., as well as the 8 Acoustic IRs. Moreover, you can connect your phone with Stageman II via Bluetooth Audio, and play along with your favorite music.
Stageman II is the perfect companion for an acoustic-electric guitar when you want to be able to perform anywhere and be heard loud and clear without having to haul around a bunch of gear. With a large capacity lithium battery, the Stageman II is ready for as long as 4 hours outdoor performing for any musician.
80 watts rich warm sound acoustic amp with 6.5" premium speaker and 1" tweeter
Rechargeable battery for 4.5 hours outdoor performing
Built-in Acoustic Impulse Response
2 independent channels with routing adjustable post-effects
Mobile APP for editing and control
Drum & Loop (60s phrase loop).
Bluetooth Audio Stream