Paradox Effects Announces the Carmesí Phaser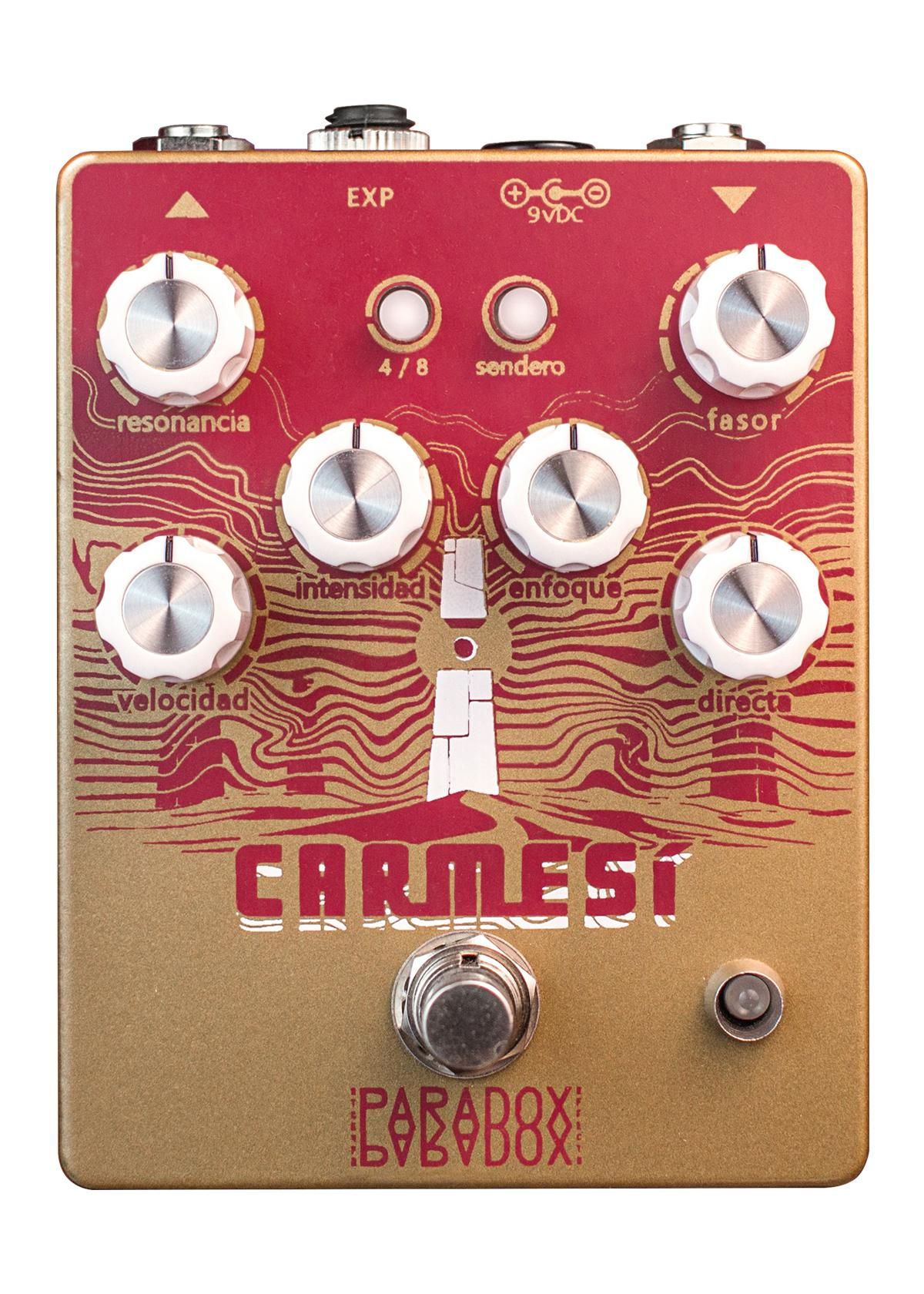 A feature-packed phaser that can cop 4- and 8-stage tones.
Paradox Effects reveals this 2021 its most recent artifact – A phase modulator all pass filter based, taking the virtues of the classic effect and adding its own touch; 4 and 8 stages giving each distinct vocal sensations, 'Sendero' mode utilizes an envelope sensitive sample & hold, creating modulation steps with the phasing, conjuring percussive pulses, responsive harmonic rhythms, or simply a dynamic phaser.
---
Carmesí can generate from sonic mirages by prolonged phasing, all the way to out of the ordinary swirling phase.
One of its most interesting controls is enfoque (focus), a low pass filter arrangement that control the mix and amount of brightness being fed back to the resonancia (resonance) control, warm sub-harmonic shifts, and metallic timbres that fill with expressiveness the overall sound. A pedal with hybrid technology, utilizing DSP and analog circuitry for your direct signal, maintaining a warm voice similar to classic 70's and 80's phaser effects.
Paradox Effects I Carmesí- Artefacto Modulador de Fase
4 and 8 stage Phase Modulation.
Unique mode 'Sendero' envelope sensitive sample & hold.
Analog arrangement for the Resonance control.
Wide low and sub harmonic frequency range on the Resonance control.
Analog signal path for the direct signal.
True Bypass switching.
Expression pedal TRS input controls 'velocidad' knob (speed).
Hand built in México.
Handmade by non-replicant individuals in the border town of Tijuana. Carmesí available May 15 2021, with a street price of $199.99.
For more information:
Paradox Effects