Young gun Quinn Sullivan and PG editors share their biggest epiphanies about playing guitar.
Sometimes life's lessons present themselves through music. Young gun Quinn Sullivan and PG editors share personal notable epiphanies that guitar playing has gifted them.
---
Q: What's the most important thing you've learned about playing guitar, and how did you learn it?
---
Quinn Sullivan — Guest Picker
A: One of the most important things I've learned is how to build a solo from the ground up. What I mean by that is when I was younger, I used to rush and try to fit in as many notes as possible. Now as I get older and have been able to play with some of my favorite guitar players, I realize it's not the speed but the feel. I try to remind myself to relax and ease into it and let the solo breathe. Although, sometimes it's also fun to play fast and loud!
My current obsession: The Tedeschi Trucks Band and John Mayer. TTB is probably the best band to see live now. Derek's playing is superb and Susan's voice and guitar playing are a perfect combination along with the multi-layered sound of the rest of the band. You feel like you've experienced something special and inspiring after a TTB show. I also recently spent a few minutes with Mayer before his show in Boston. He's another hero of mine. The show was incredible. When 20,000 are singing every song, that is success! Someday I'd like to be at that level.
---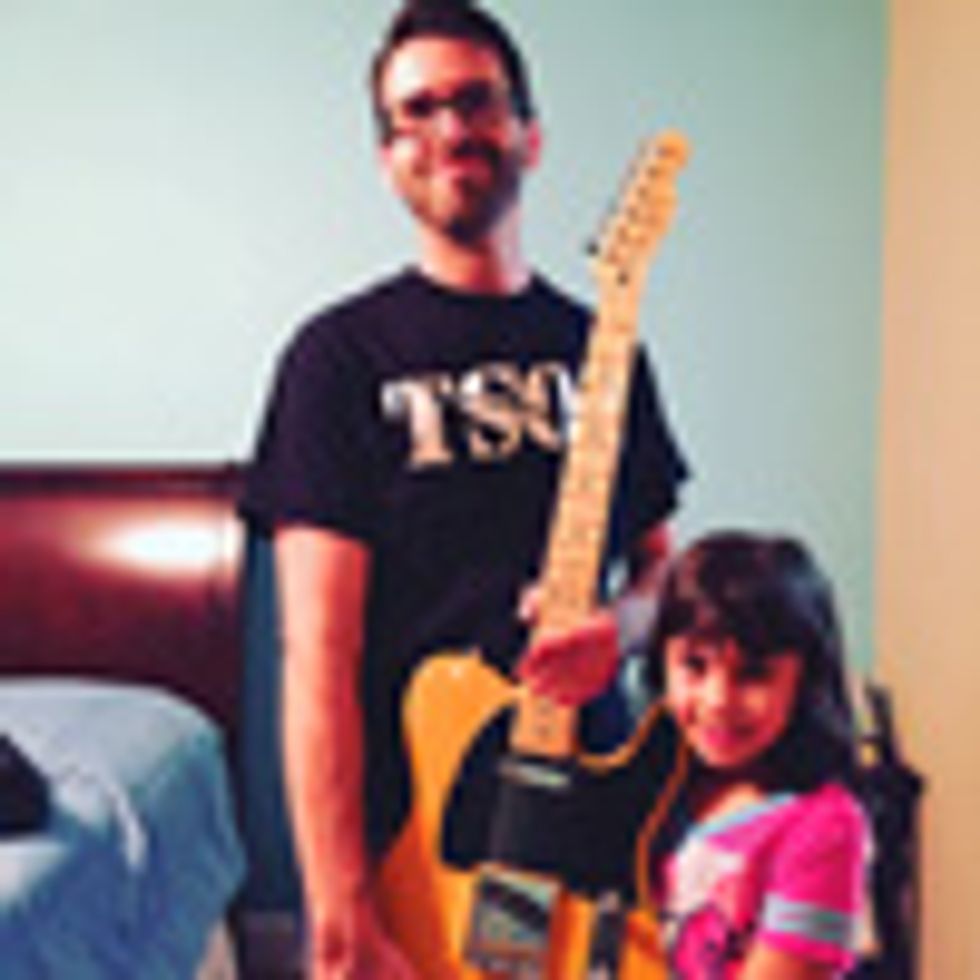 Bill Swick — Reader of the Month
A: Patience and confidence. I've loved music all my life but was afraid to play guitar because of a lack of confidence in myself. I finally picked up a guitar when I turned 40. I'm never going to be a shredder or a blues wizard, but I've learned patience and being okay with frequent mistakes and frustrations. I've been rewarded with channeling my frustrations and insecurities into being able to blast out some punk and metal songs on my simplistic rig and feel wonderful about it.
My current obsession: I'm currently obsessing over Marshall's Code 25 amplifier. My wife bought it for me, and the variety of amps, effects, and cabinets are tremendous fun to play with. She loves the headphone out option and my ability to practice quietly.
---
John Bohlinger — Nashville Correspondent
A: It took me a long time to understand that being a good guitarist is not about being able to play complicated parts—it's about playing a part that works. I had this epiphany after listening to a board tape from a live show years ago. I thought I was killing it, but I was just cramming a lot of notes in where they didn't belong. It sounded bad.
My current obsession: Leaving out what I don't need.
---
Rich Osweiler — Associate Editor
A: I was fortunate to be raised in a musical family and was a relatively confident player by the time I was a tween. We moved all over the country every few years, and that, well, sucked. But with every move (and enduring the first few crappy weeks of being the new kid), there was an initial, door-opening moment that remains crystal clear in my memory—where my knowing how to play sparked respect, a friendship, a band forming, etc. I was an athlete, too, but it was the bass and guitar that helped me most in cruising through a nomadic childhood, developing life-long friendships, and obliterating a once shy nature.


My current obsession: It's been a long time since I've used flatwounds, but I recently strung up my favorite P with a set, and had total recall of the gooey, warm, and mellow magic they can cast. I'm loving my P's alter ego.
---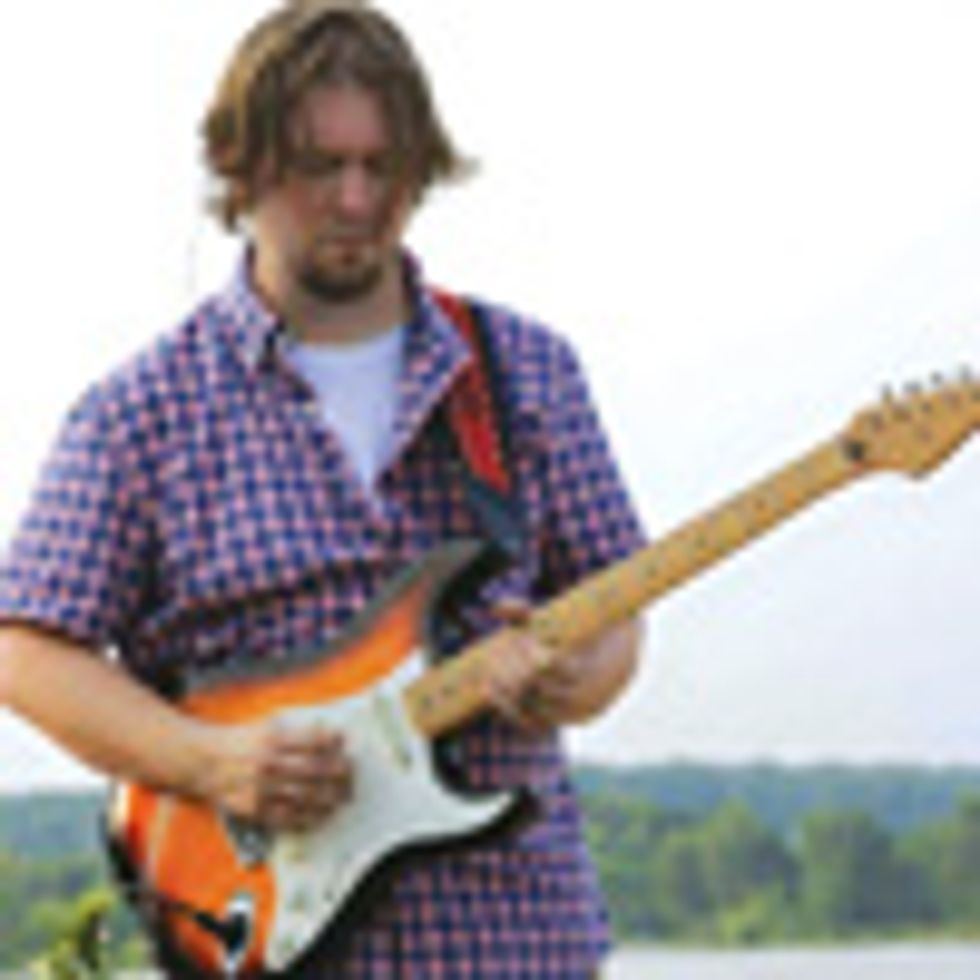 Jason Shadrick — Associate Editor
A: I was once at a clinic with Robben Ford and he told a story about playing with George Harrison. Everyone was looking around waiting for someone to step up and solo—so Robben did. It taught me that no matter who you're playing with, don't be afraid to put yourself out there. Focus on what that first note should be and play it with authority. Act like you've been there before.
My current obsession: Bill Frisell's Small Town. This live duo album with bassist Thomas Morgan is a deafening statement on improvisation and reminder that music is a social art form and should be treated as such. Like all of ECM's catalog, the audio quality is breathtakingly pure. Just throw some headphones on and spend 70 minutes going somewhere else.