Charvel's affordable metal machine offers incredible playability and crushing overdriven tones.
Since the '80s, the name Charvel has been more or less synonymous with hot-rodded solidbodies. With strong Fender roots, Charvel adopted a no-frills approach to guitar design that helped usher in an era of streamlined shred machines for players seeking the perfect platform for acrobatic lead work, raunchy rhythms, and supreme tuning stability for tremolo dive-bombing.
Fast-forward to 2013, and Charvel—now operating under the umbrella of the Fender family—is still building guitars that expertly blend proven designs with stripped-down, shred-oriented elements. The Desolation Soloist DX-1 ST blends classic "super strat" concepts that metal players have grown to love with a silky, slender neck, a deeply carved neck joint, and mammoth-sized tone.
A Meeting of the Minds
The Chinese-made Desolation DX-1 ST combines the sleek look of the famed Soloist model from Jackson (another company that's now in the Fender family) with flashy aesthetic accents. The curvy mahogany body sports a string-though design, multi-ply binding, a vibrant flamed-maple top (with transparent finish only), a black-nickel Tune-o-matic-style bridge, and a scalloped heel for easy access to the three-piece, through-body maple neck's higher registers. The unfinished neck's oiled wood treatment makes it extremely comfortable, smooth, and friction free when you're reaching for any of its 24 jumbo frets. A set of black-nickel locking tuners keeps the strings firmly in tune, even after pulling seriously big bends. Add the matching, flamed-maple headstock veneer and striking abalone fretboard inlays, and the Desolation DX-1 ST is pretty eye-catching on top of being a wonderfully comfortable guitar to play.
The Desolation is powered by a pair of EMG 81 and 85 active pickups—long a popular combination with metal guitarists who like their searing highs, immediate response, and drum-tight bottom end. Output is managed by a 3-way switch and a single volume control, a fact that will be a bit of a disappointment to players who love the creamy, even tone of an overdriven 85 with the tone rolled all of the way off. It's understandable that Charvel would want to keep things simple—and, admittedly, a tone control probably doesn't rank high on a lot of heavy shredders' list of needs—but its absence limits the guitar's tonal versatility to just about everyone else.
Apart from a few minor adjustments, the Desolation was ready to play right out of the case. The action was a tad low when tuned to standard pitch, but not so wildly off the mark that it took more than a minute or two to properly set the bridge to a buzz-free height. The guitar's smooth carves made it feel like the mahogany body was locked to mine—something I found really helpful during more acrobatic fretboard-climbing moments.
… the EMG 81 bridge pickup delivered super-hot high end and a very focused low end that remained clear no matter how much gain I stacked on top.

Kickstart My Heart
As streamlined as the Desolation's controls may be, it still generates a wealth of fierce metal and hard-rock tones. But it just as ably handles lower-gain situations. Using a Mesa/Boogie Dual Rectifier to churn through a cache of old-school thrash riffs, I found that the EMG 81 bridge pickup delivered super-hot high end and a very focused low end that remained clear no matter how much gain I stacked on top. The guitar's mahogany body seemed to add a slightly rubbery response to the midrange, but you can also hear some snappy highs and lows that may well be the product of the maple top. Whatever it was due to, it helped lend definition to rumbling drop-tuned chords and legato leads. Decreasing the Boogie's gain to around halfway enabled the guitar's midrange to speak more clearly and generate more of a velvety classic-rock crunch. For the most part, the balance between the low-end girth and top-end shimmer is very good, but if you tend to operate your amp in trebly high-gain zones, the high end can become somewhat rigid and bristly, underscoring the DX-1 ST's lack of a tone control.
Ratings
Pros: Fantastic build quality. Superbly comfortable neck profile. Handles roaring metal rhythms with aplomb.
Cons: Clean tones can sound anemic. Lack of tone control makes it difficult to tame excessive highs.
Tones:


Playability:


Build/Design:


Value:


Street: $649
charvel.com
The neck-position EMG 85 was much more responsive for coaxing smooth cleans and lightly overdriven tones, thanks to its supremely deep lows and glassy high end. The pickup's natural midrange scoop was a little too intense for warmer-sounding blues and jazz progressions, but it helped lows and highs bloom when playing arpeggios. And with a touch of overdrive from the Mesa's orange channel, the Charvel was quite capable of generating midrange punch for gritty lead work and growling rhythms. Pushing the gain up even further loosened the lows slightly and focused the highs and attack, transforming the Charvel into a perfect canvas for clear legato and sweep-picking work. Unfortunately, the attack was so focused on notes higher up the fretboard that they became piercing if I picked too hard. Adjusting the amp's presence helped make the attack less strident, but the tone also lost a noticeable amount of body in the upper mids. Again, this is something a tone control would've helped remedy.
The Verdict
A metal maniac who needs a solid guitar that's both easy on the eyes and the wallet will find it hard to turn away from the Charvel Desolation DX-1 ST. The build quality is exceptional, the tones can range from mellow to very aggressive, and the neck is to die for. Its clean tones won't overshadow your favorite Stratocaster or Telecaster—and the lack of a tone knob makes it almost impossible to tame the strong treble in some situations. Yet, when considering the guitar's incredible playability and crushing overdriven tones, those quibbles can feel like small trade-offs, especially at such a great price.
Putting the basic recipe of a Custom Shop Cabronita Especial within reach of players on a humbler budget, Fender has shown that it's heard the pleas of Tele forum members by introducing the Mexican-made Cabronita Telecaster.
In terms of ubiquity, it's not a stretch to say that the Fender Telecaster's no-nonsense simplicity has, in many respects, outpaced even its younger, more streamlined sibling—the Stratocaster. Other than medieval chant groups and maybe some North Indian chamber-music ensemble, it has twisted its way into nearly every musical genre on the planet—from Don Rich's country to Muddy Waters' blues, Joe Strummer's punk, and John 5's metal.
Of course, much of that is due to the raw utility of its form, but it's also because the Tele has gone through a few mutations. In the '70s, the semi-hollow Telecaster Thinline was all the rage for those who wanted to add more air to its sound, and punk and later alt-rock bands clamored for the brawnier response of the humbucker-equipped Deluxe models. In 2009, Fender introduced the Custom Shop Cabronita Especial, which was available with one or two TV Jones Classic pickups and became a hit with acclaimed pickers such as Keith Urban and John Mayer. To help the not-so-famous get their hands on a similar tone recipe, Fender introduced the Mexican-made Cabronita Telecaster last summer.
Little Bastard
Although the Spanish slang-term "cabronita" translates to something a bit more colorful in some Latino cultures, it's roughly the female equivalent of "bastard," and it's certainly an apt moniker for this axe. Combining the look and feel of a barebones Tele with the gristle and snarl of Fender-built Fideli'Tron pickups (which, like TV Jones' higher-end models, are intended to yield the visual and aural vibe of old Gretsch Filter'Trons), the Cabronita has more attitude than a typical Tele twang machine. While it has the same basic shape, feel, and style of Teles gone by, it departs from tradition with its pickup complement, its 4-screw pickguard, its single volume knob, and a 3-way selector more like what you're used to seeing on a Jazzmaster. Like its Custom Shop predecessor, it features a hard-tail, string-through-body bridge that gives it the feel and response of a Tele Deluxe or Custom rather than the original ashtray-style Tele bridge.
Our review model featured a reasonably light alder body with a black polyester finish. The neck pairs a 9.5" radius with the standard a 25.5" Tele scale length. As far as fit and finish, Fender has really upped their game with their import models. The build quality was solid—even though the guitar wasn't too hefty, it felt like it could easily survive a few sets at Bob's Country Bunker with no problem. My only issue with construction quality was that there were a few slightly pointy fret edges here and there—nothing to cause pain, and certainly something that could be easily remedied.
The modern "C" shape of the neck felt very comfortable, not as beefy as vintage '60s neck profiles, but with enough girth to really grab hold and bend some strings when you feel like it. To this reviewer, the urethane finish on the back of the neck felt a little sticky—especially in the middle of a gig when your hands get a bit sweaty—but the vintage-y nut width of 1.65" made the string spacing very comfortable for both rhythm and lead playing.
Three-Headed Monster
When you think of Filter'Tron-style pickups, a few names come to mind, names like Brian Setzer, Billy Duffy, and Billy Gibbons. Each of those guitarists uses their pickups in such different ways that it can be hard to pin down the true nature of these gritty units. To test the Cabronita, I first plugged it into a Fender '65 Deluxe Reverb reissue, dialed the volume to the edge of breakup, and kept bass and treble at 5. I immediately noticed that the Fideli'Tron pickups give the guitar a unique voice. The bridge unit sounds almost like a beefed-up Tele pickup, but with a bit more midrange. As I adjusted my picking attack, I was able to get close to Setzer's jazzabilly tone, but it still felt like I needed more punch and clarity before I stepped in front of a big band.
To give the Cabronita more of a workout with clean tones, I cranked the reverb and increased the treble to see if I could get into more Setzer-like territory. With the pickup selector in the middle position, the guitar opened up a little bit and sounded more balanced. As I ran through some jazzabilly licks, the .009 strings that came shipped on the Cab sounded a little thin for my tastes, but they did make those minor-third bends a bit easier. The high end wasn't quite as clear and ringing as typical Gretsch-style axes, but with the maple fretboard and alder body, it was a little brighter than I expected.
Ratings
Pros:
Solid build quality. Midrange bark plays well with distortion.
Cons:
Pickups could use more punch and articulation. Some frets were a little rough.
Tones: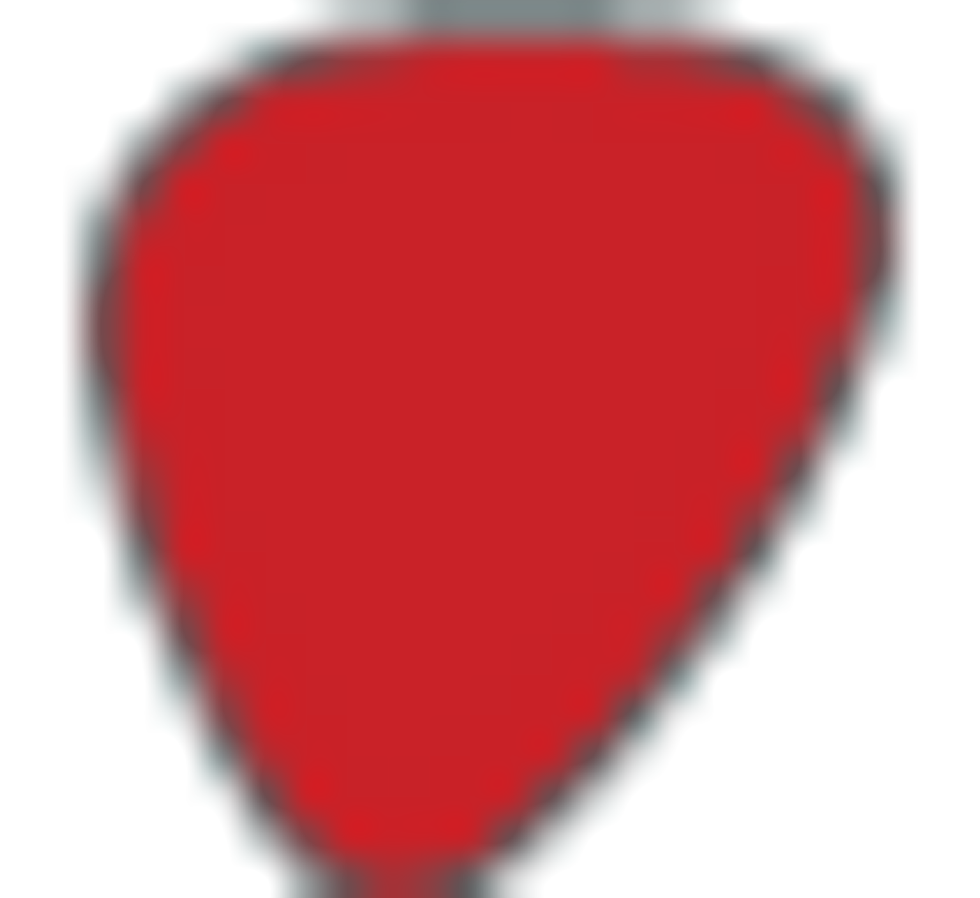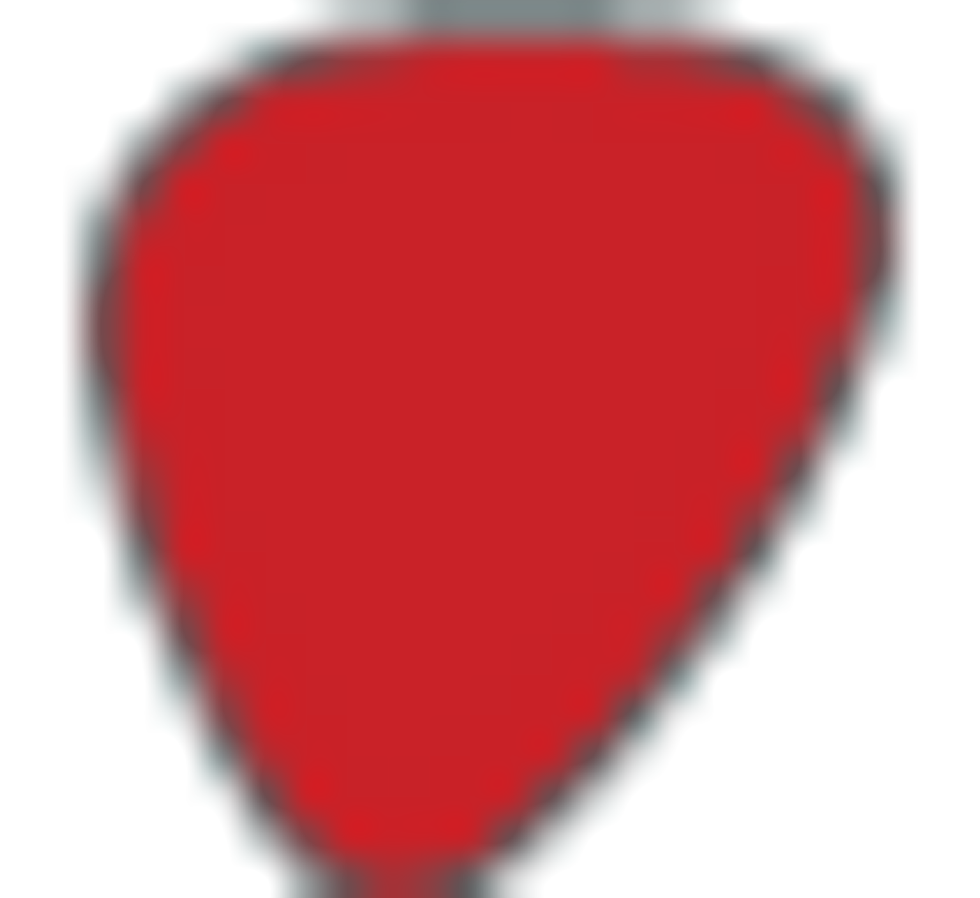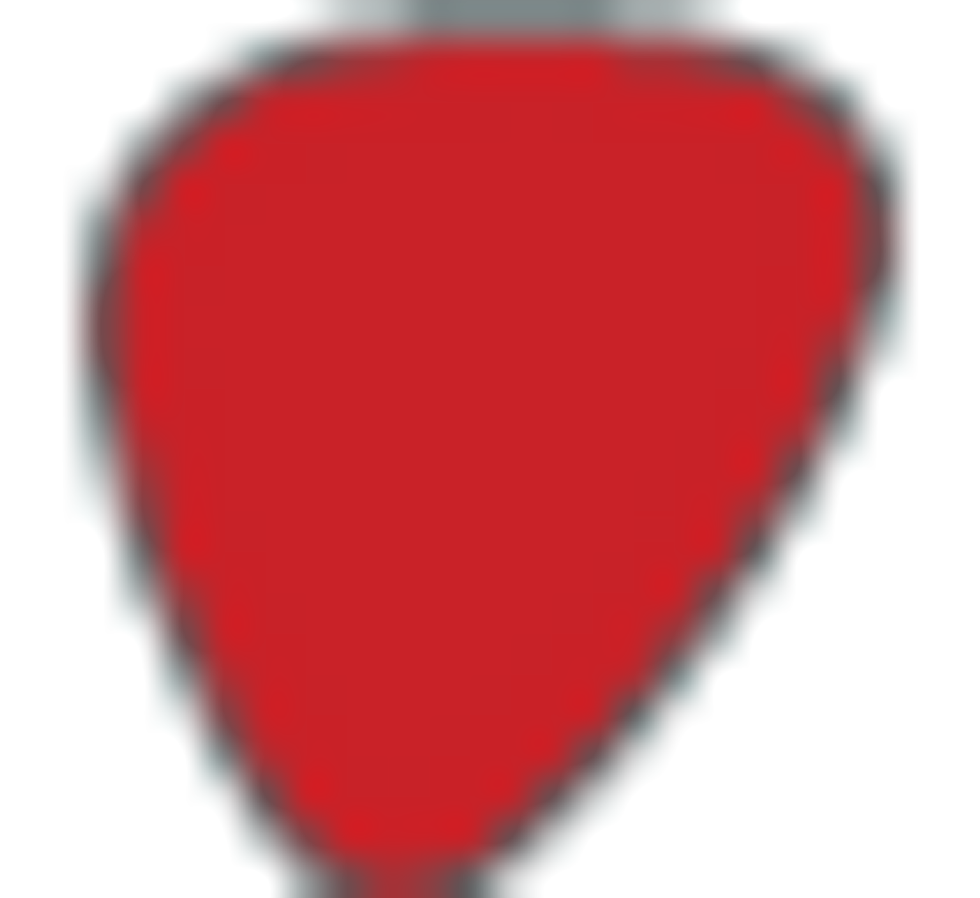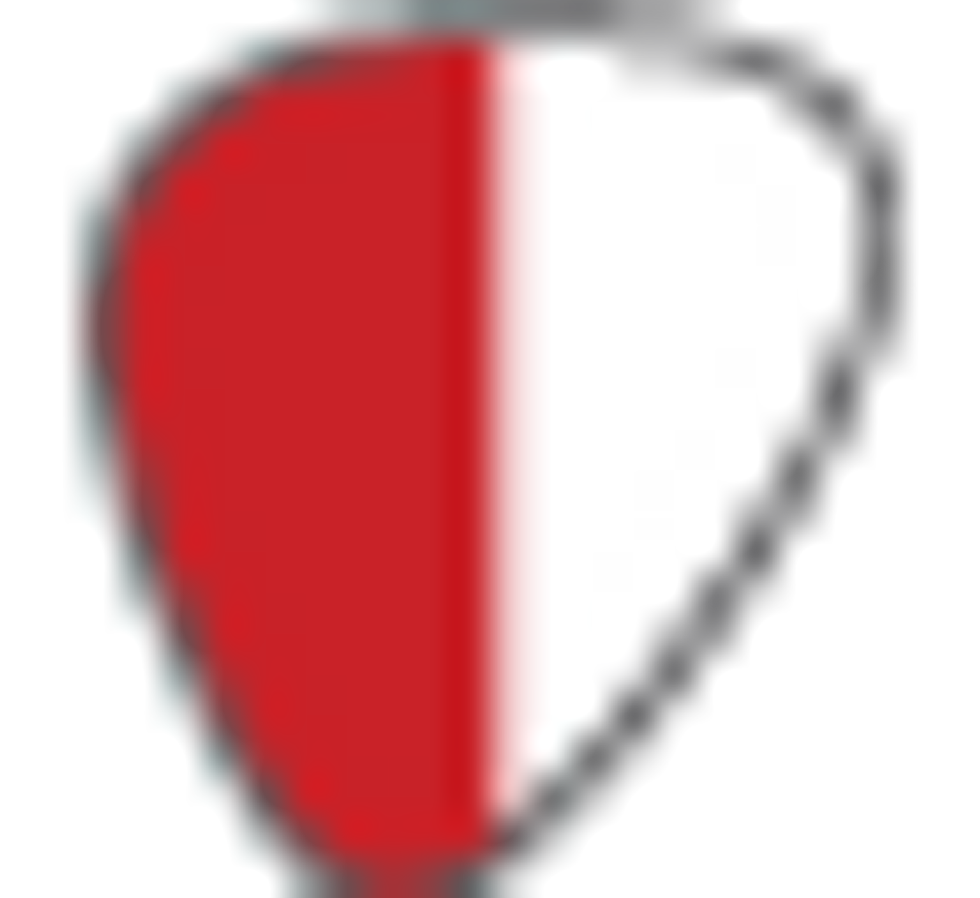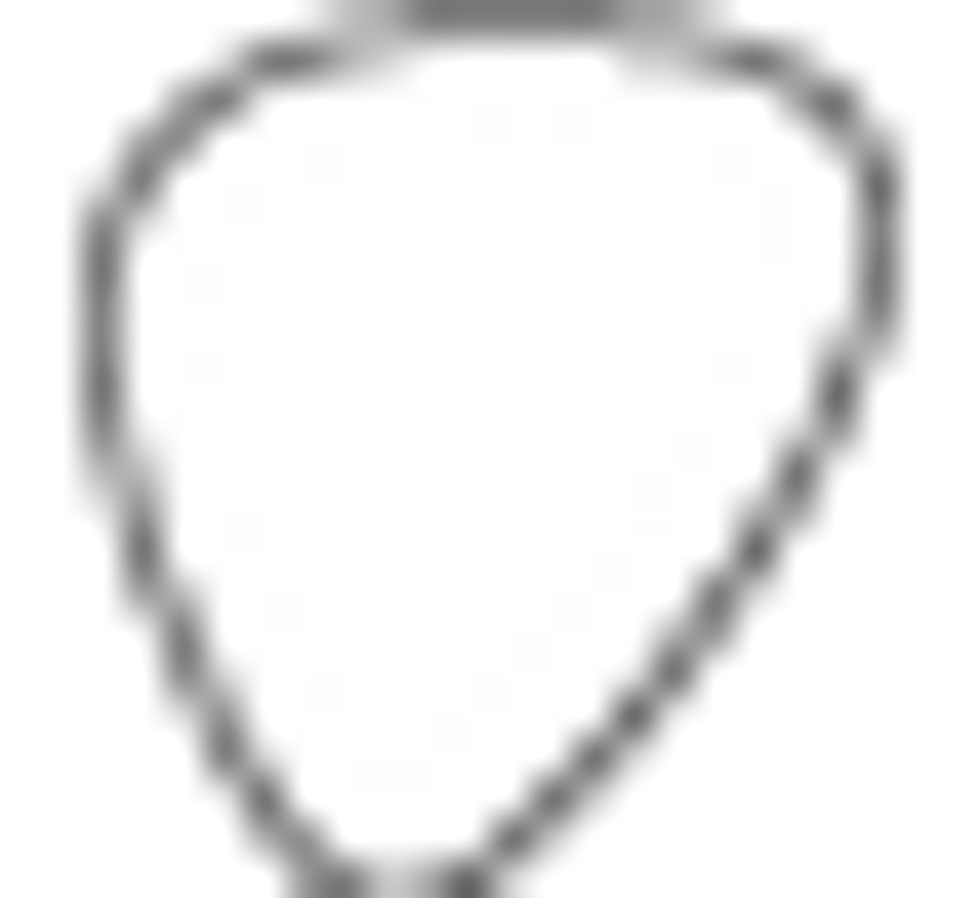 Versatility: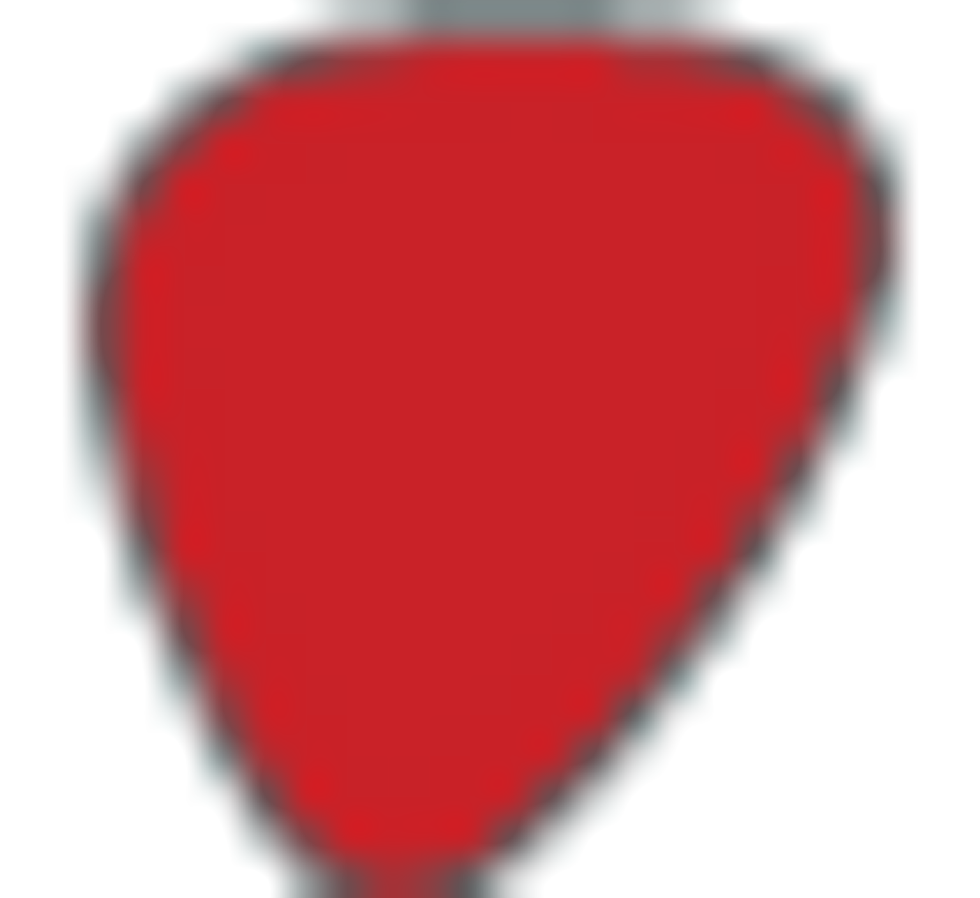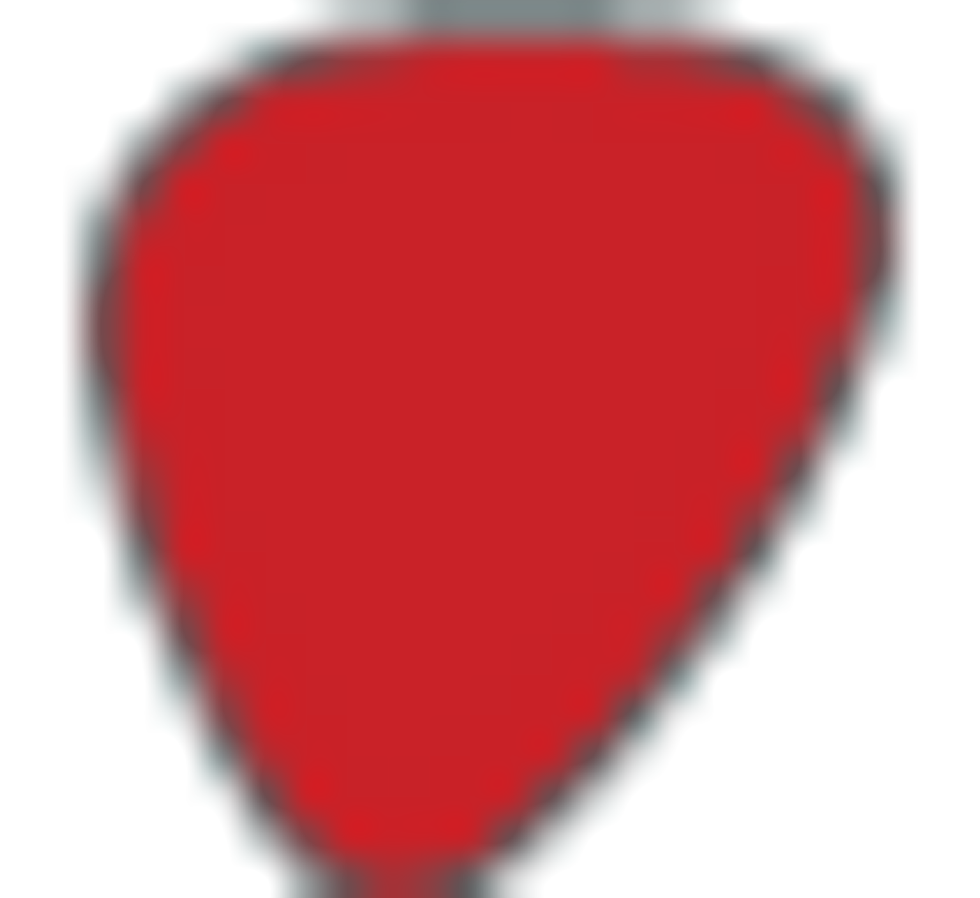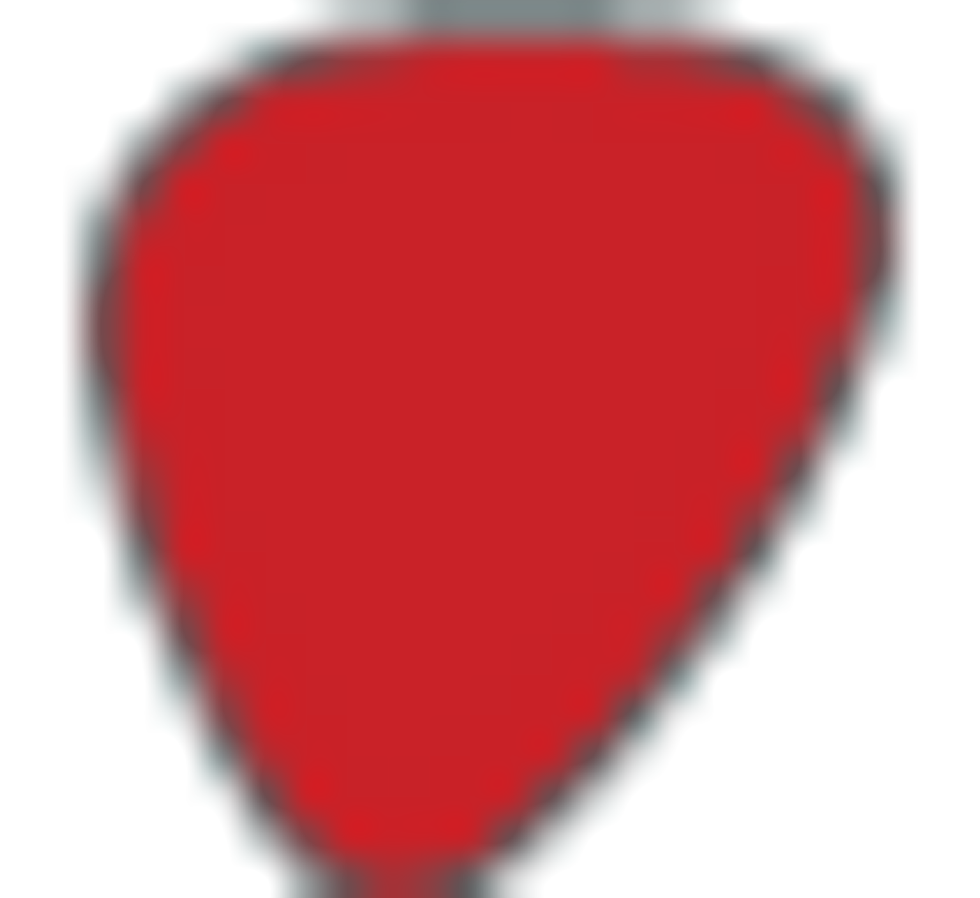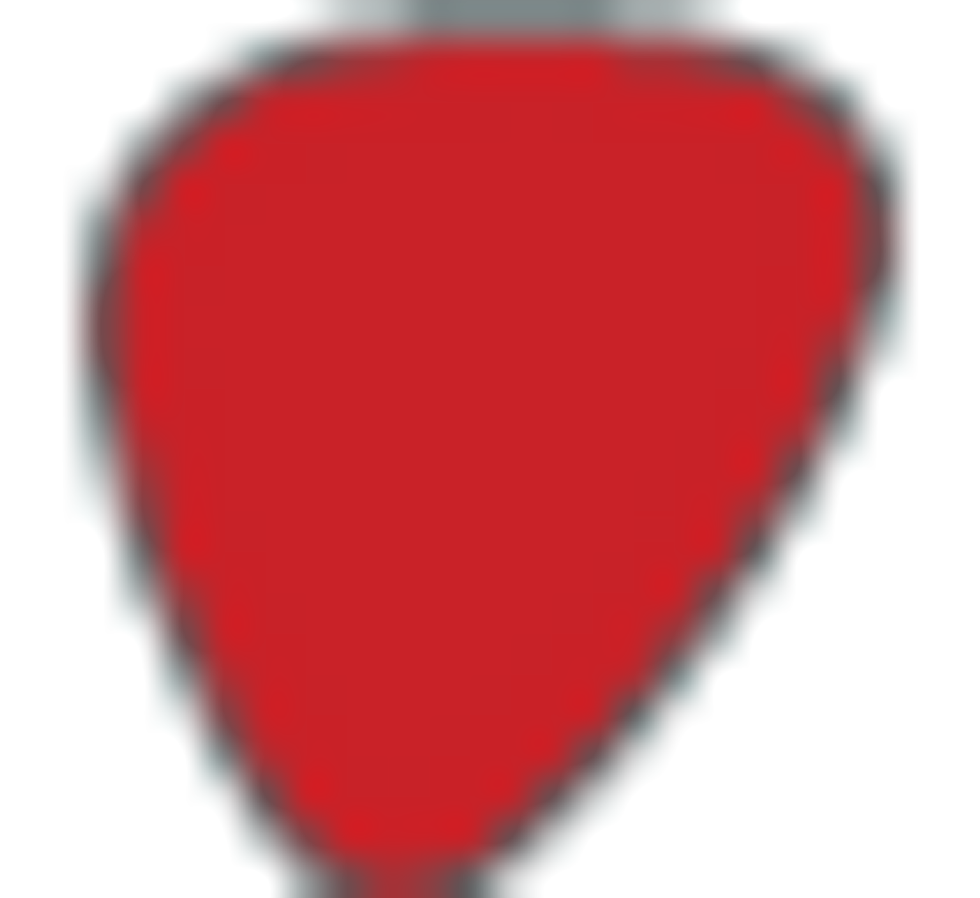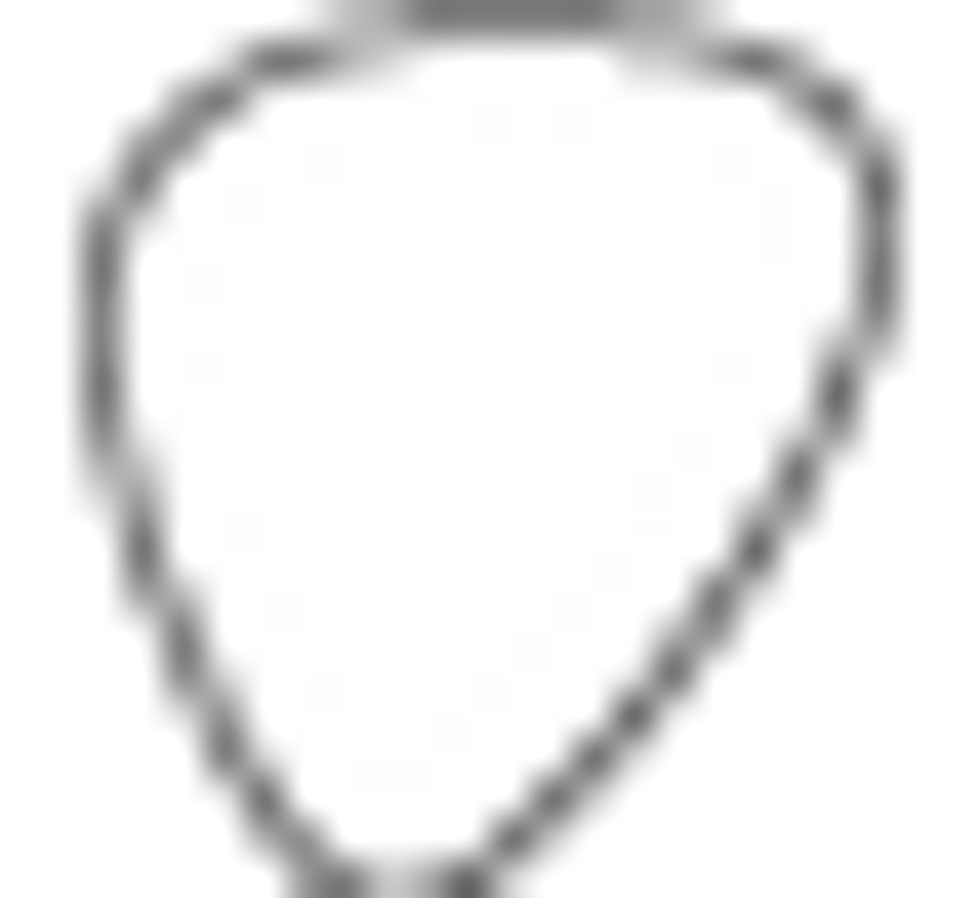 Build: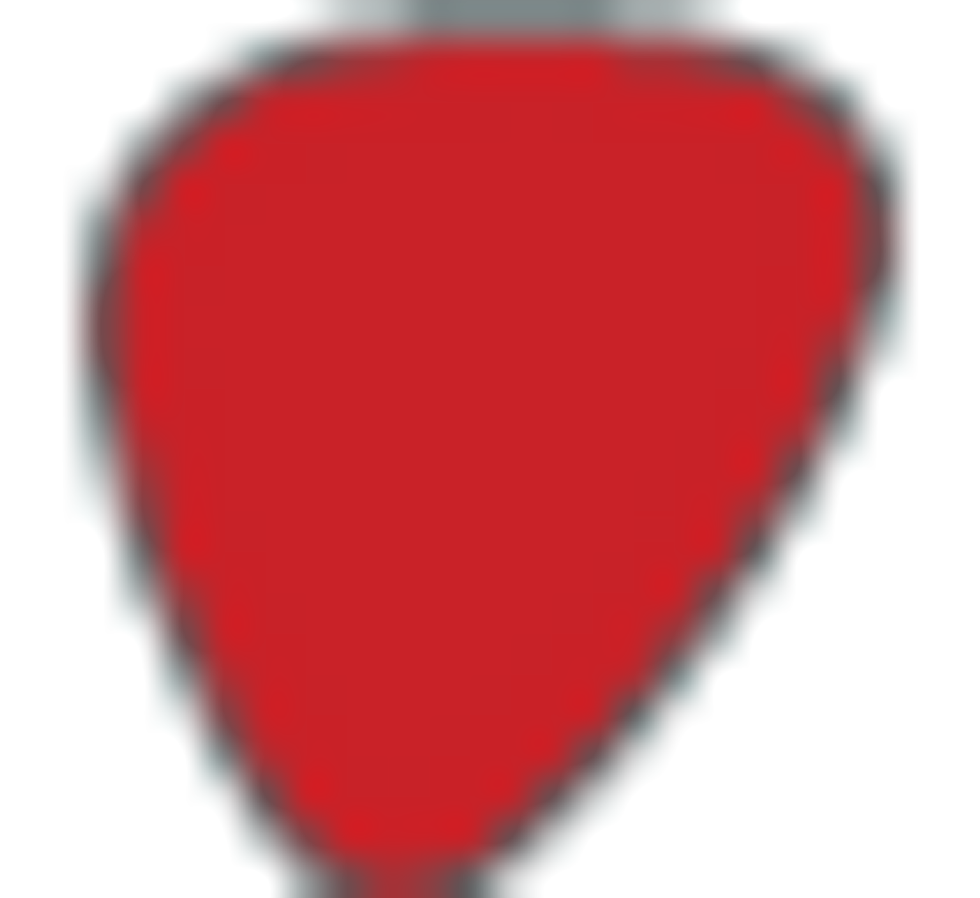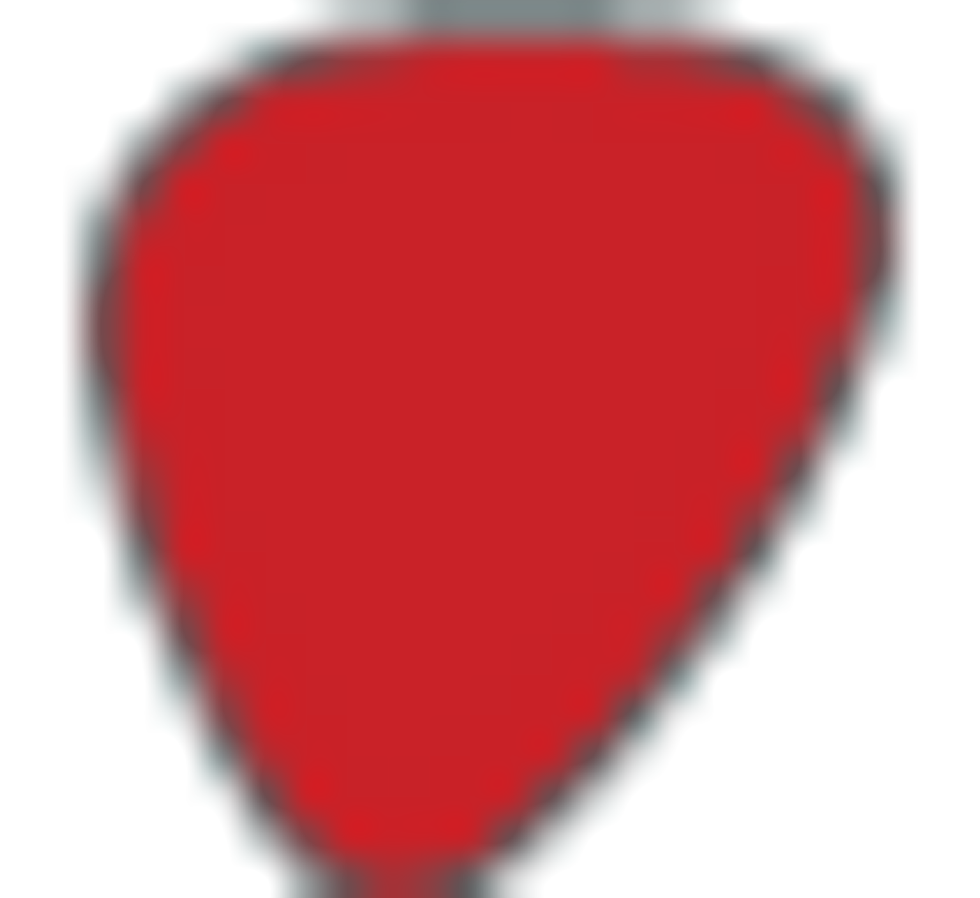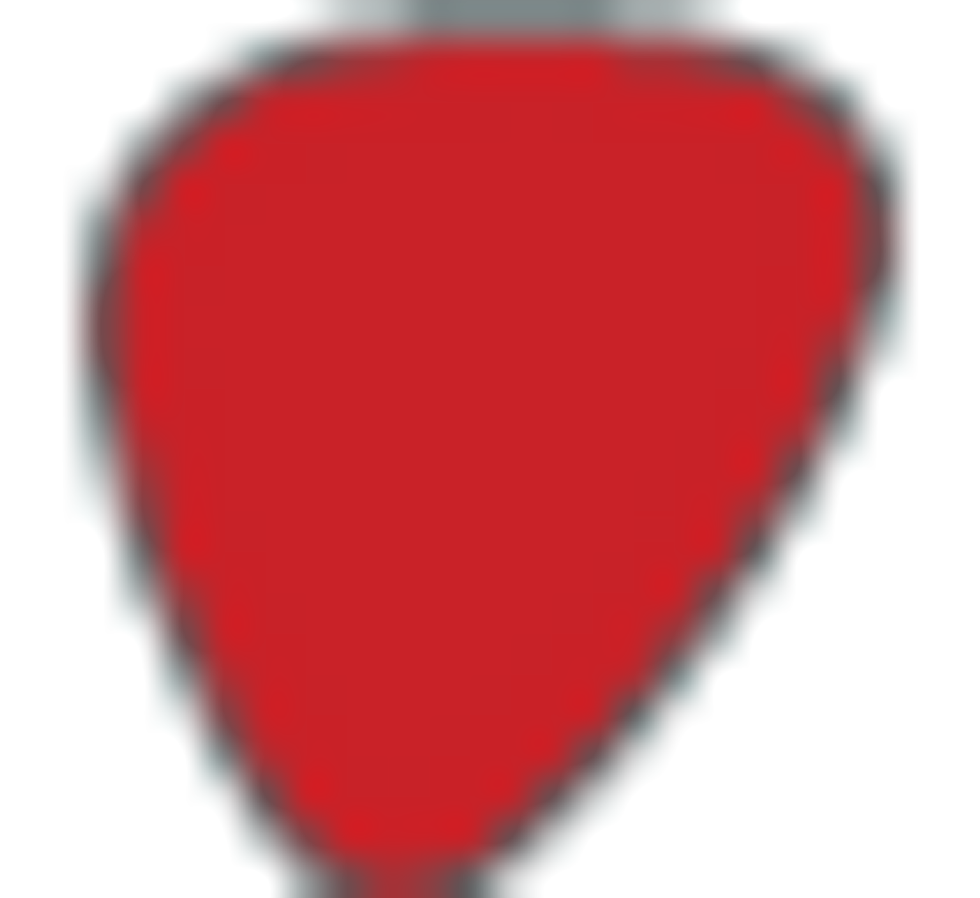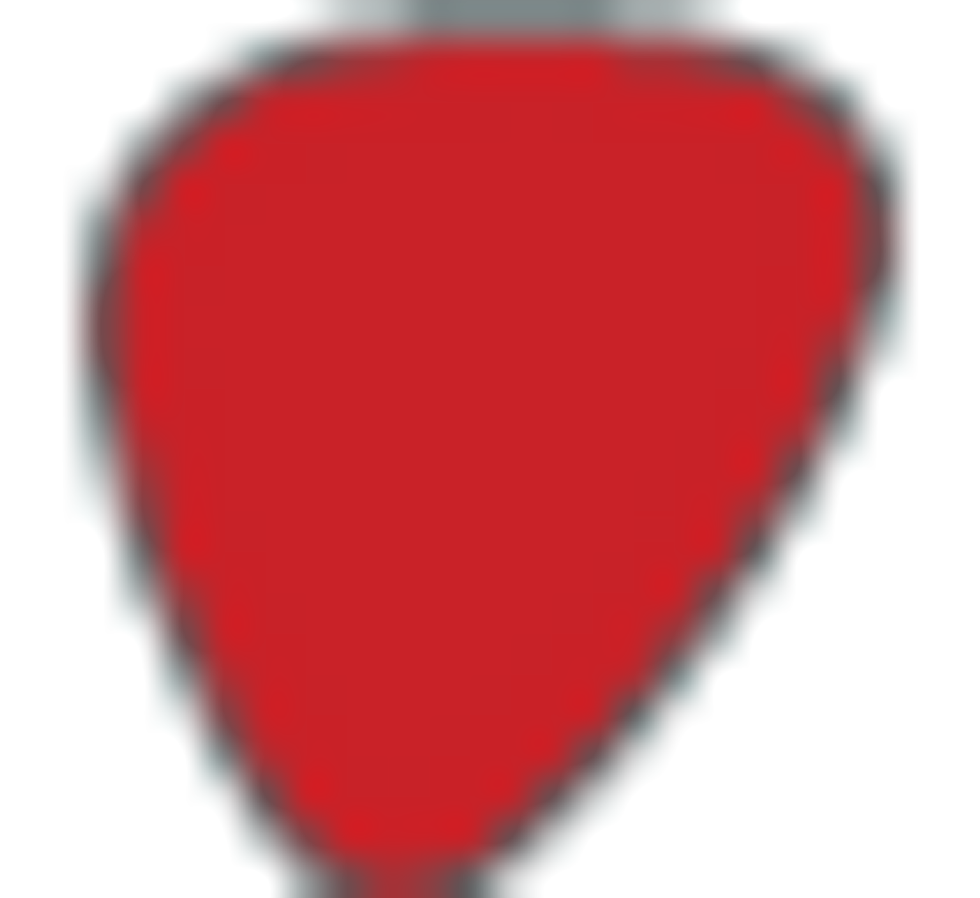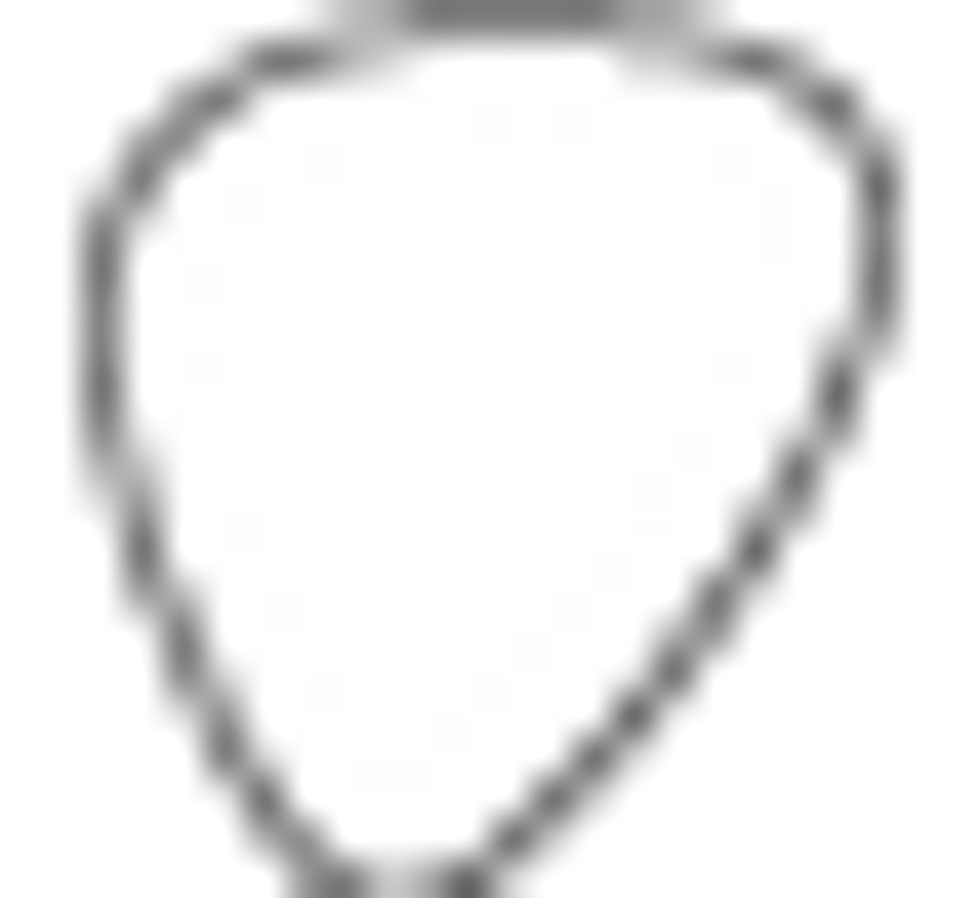 Value: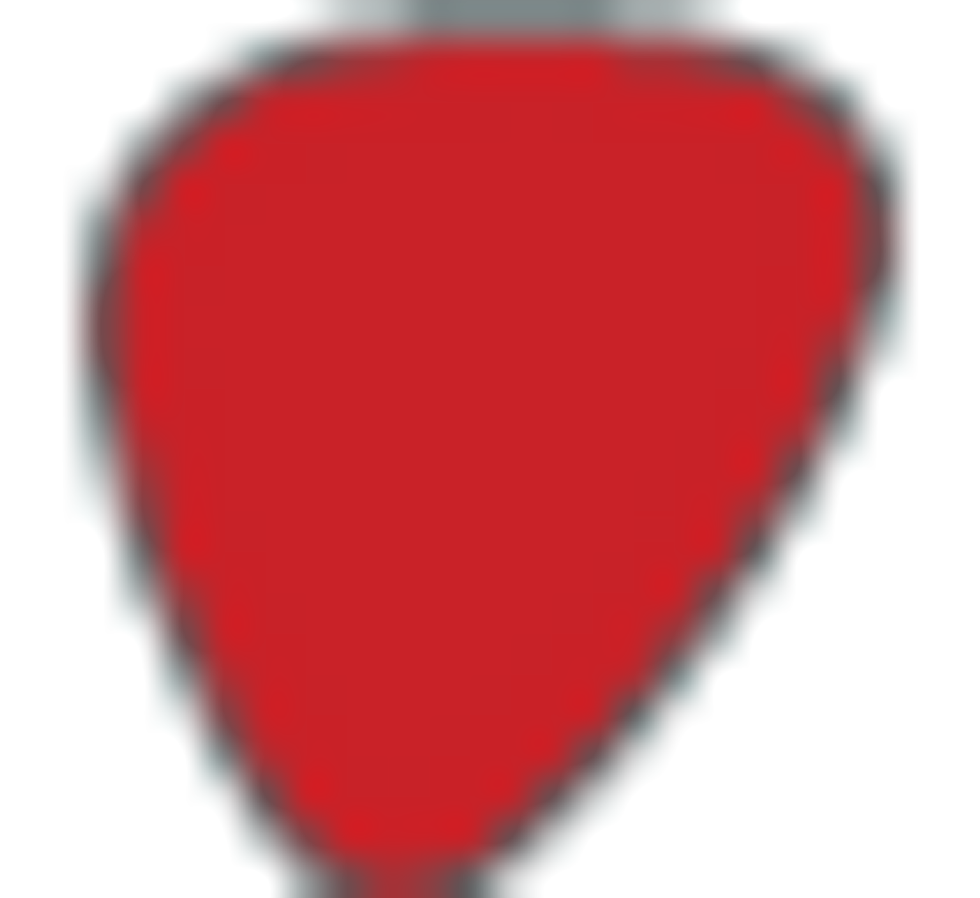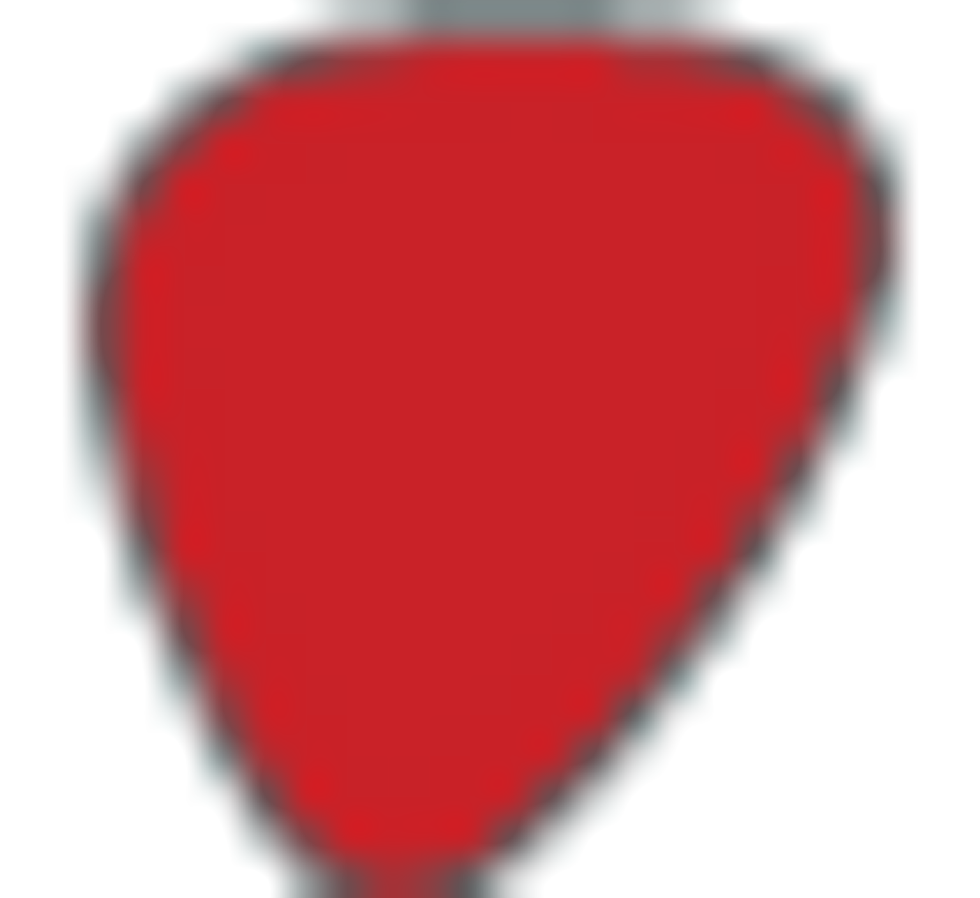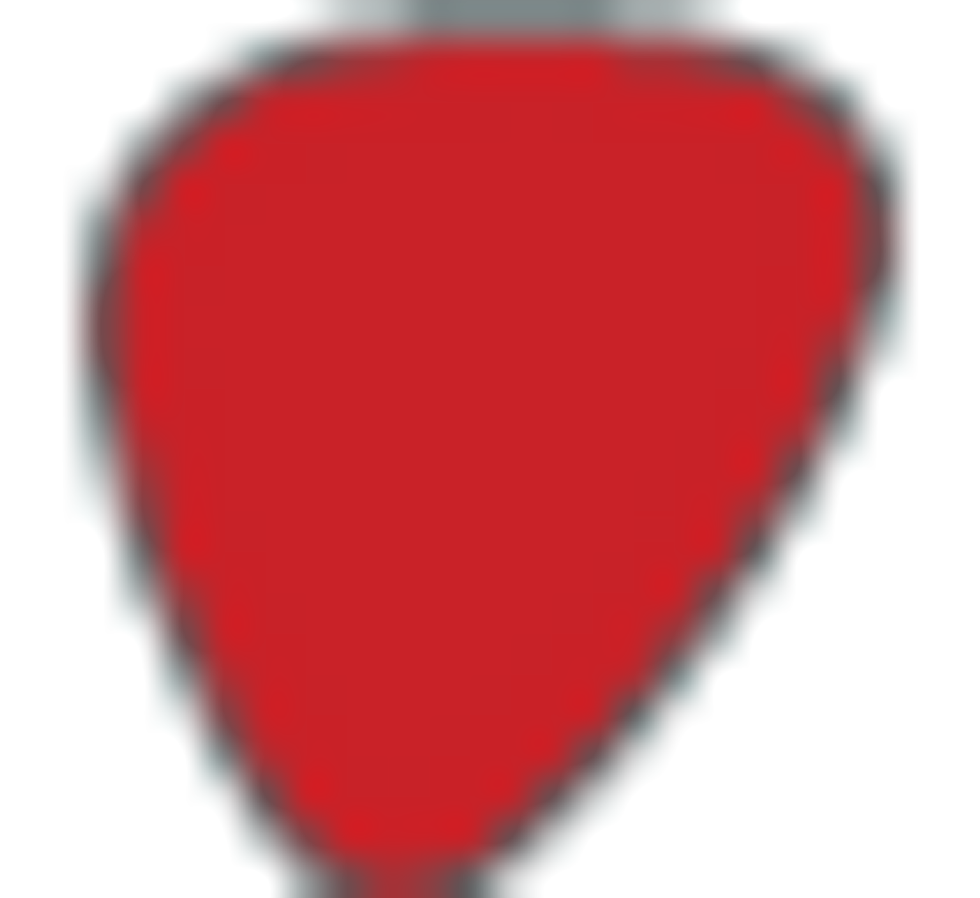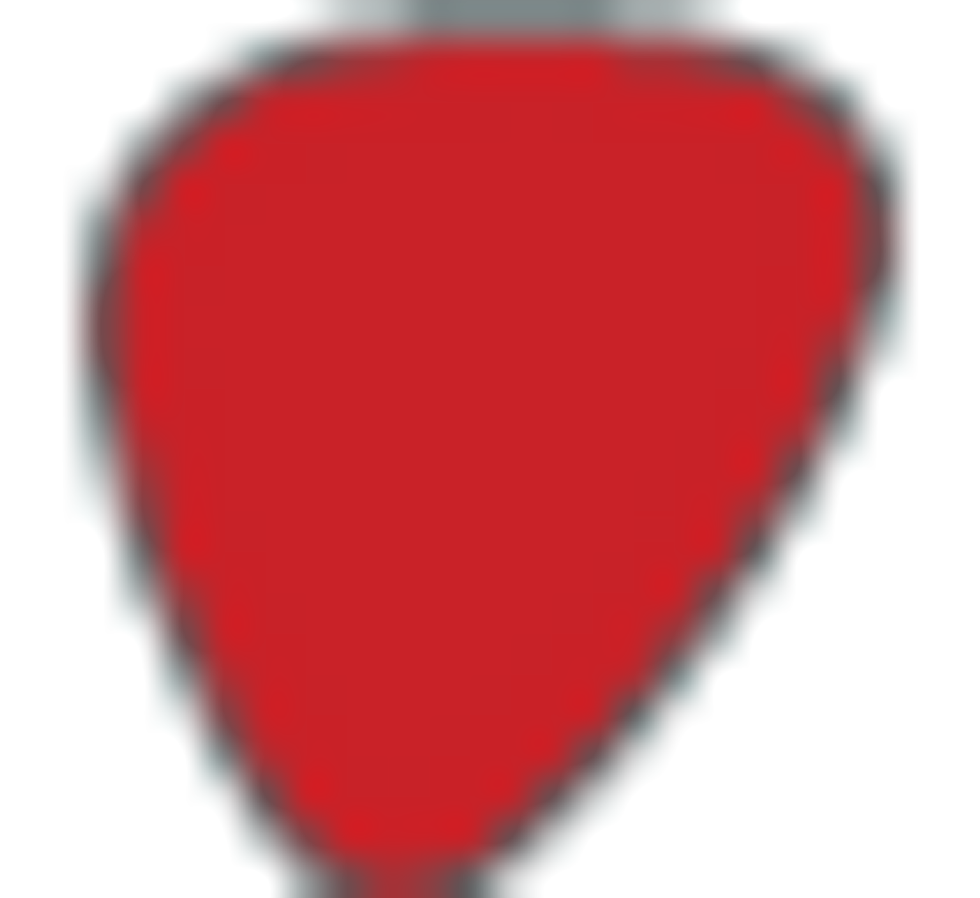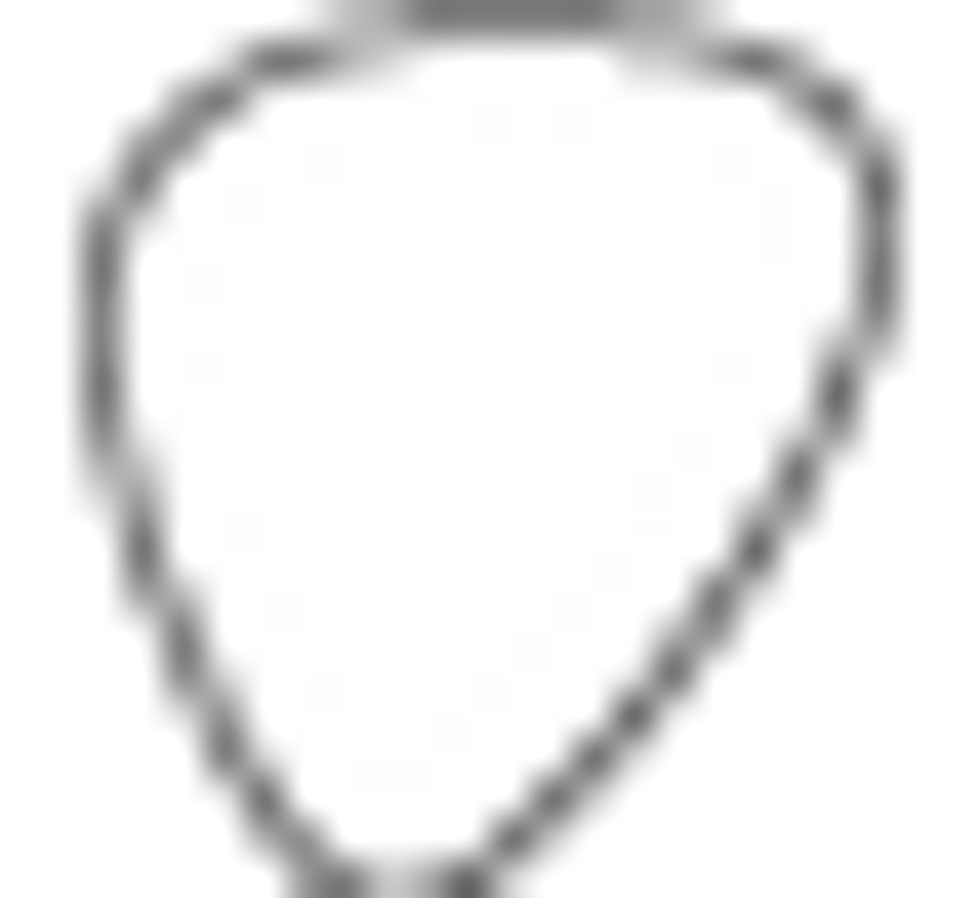 Street:
$599
Fender
fender.com
The real sweet spot came when I cranked the amp's volume and boosted the treble. And when I added the crunch of an MXR Custom Badass '78 Distortion, the sound of old-school Texas boogie came to life. As I fell into the opening notes of "Tush," the combination of Tele twang and Gretsch grit came through. I did find myself wanting a little more juice out of the pickups, and I also had to be careful with the Deluxe's tone controls due to some slight muddiness in the Cab's low end. But when I turned up the MXR's distortion to see how the pickups would handle more gain and ripped into the Cult's "Wild Flower" riff, the pickups really came to life with a raw rudeness that fit the song perfectly. With the extra gain, the Cab lost its remaining Tele tendencies and turned into a big, dirty rock machine. The added sustain and harmonic overtones allowed the Fideli'Tron pickups to really settle into their sweet spot without becoming too hard to control.
The Verdict
While the Cabronita Telecaster may be an adjustment for purists who feel Teles should be all about twanging treble of the sort that powered the Bakersfield sound, those who've hungered for more midrange bark from their Fender single-cut will find it a very capable tool. Anyone who's had the privilege of playing a Custom Shop Cabronita Especial may wish the Cab had more sparkle and dimensionality, but by putting the basic recipe within reach of players on a humbler budget, Fender has shown that it's heard the pleas of scores of Tele forum members. Until now, the masses who've lusted after Cabronitas have had to resort to time-consuming DIY projects that often yield mixed results or custom builds from lesser-known sources that still charge fairly significant sums. Many of these real-world players will find the Cab's stock guitar sounds just fine, but even those who want more of the Custom Shop twang and articulation will be thrilled at how easy it now is to swap the pickups out for any of the models in Mr. Jones' diverse line and essentially have a Cabronita Especial at a fraction of the cost.
Watch our video review:
Like other great Moog products, the limitless possibilities of the MF-104M analog delay lend themselves to happy accidents and experimentation.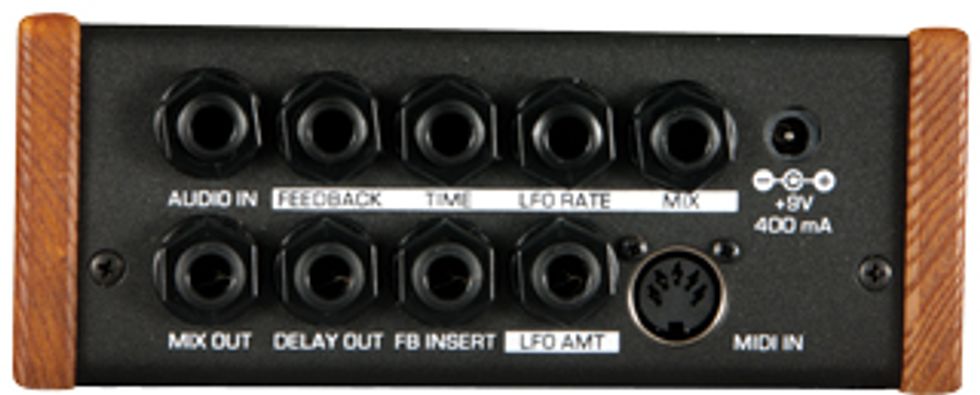 To borrow a sentiment from Mel Brooks' famous quote about sex and pizza, there are good delays, and there are bad delays—but they are all pretty good. Almost any delay has endearing, useful quirks and a place somewhere in the musical universe—regardless of cost. Occasionally, though, a stompbox like the Moog MF-104M Analog Delay comes along that truly stands apart in this very crowded field.
That Moog would deliver a delay with a little something is no surprise to anyone with even a passing knowledge of their science-project-looking pedals full of knobs, buttons, and sliders with technical-sounding labels. In 2002, shortly after Robert Moog reacquired rights to the brand name from Norlin, he set up shop in Asheville, North Carolina. Quality control in the latter years of the Norlin was spotty at best, so low volume and high quality became a focus of the new Moog Music. The company started out humbly—making theremins, just like the Moog of old. But effects boxes based on Moog synthesizer functions followed soon thereafter. Moog chose the name Moogerfooger for the line, and the product family—which now includes ring modulators, low-pass filters, phasers, and variable-control oscillators—is now coveted by the most demanding guitar alchemists and studio hounds in the world. The new MF-104M, which unites echo and modulation circuits, is a powerful unit that's unlikely to let any of those folks down.
Pedalboard Presence
As pedalboards grow in size, it's not unreasonable to think of them as little modular synth systems between our guitar and amp. And while the MF-104M (and other Moogerfooger pedals) may look more intimidating than your average delay or phaser, it's a very smart marriage of the stompbox platform and the considerable sound-shaping power of classic analog synths.
Considering how much this pedal does, the MF-104M's front panel is very straightforward. The left side is the delay section, and the right is for modulation. Down the middle, you'll see controls for drive, output level, and mix. The -7 to +28 dB drive control is really handy—it can add grit or low-fi tones to dirty up your signal in the manner of tape echo. And, used on its own with the effect controls at zero, it's actually a pretty great preamp.
Like all Moogerfoogers, the MF-104M is a beautiful—and beautifully built—piece of gear. The hardwood sides and high-quality switchwork are all classically Moog, making the MF-104M as much heirloom as stompbox.
Elegant Echoes
Sonically speaking, the delay section is everything you'd expect from a Moog product. Echoes are rich, organic, and not at all harsh. Along with the typical time and feedback controls, a switch toggles between short (40–400 ms) and long (80–800 ms) modes. There's a touch of high-end roll off when you switch to the longer delays—presumably because of a bandwidth change—but with the 80–400ms overlap between modes, you can switch between a brighter or darker version of the same delay over a very wide range of repeat times.
One of the things that makes the MF-104M so special is a very powerful and unique modulation section. Other modulation delays allow you to dial in flanging, chorus, vibrato, or combinations of the three. The MF-104M can, of course, do these things, but it also lets you choose six different waveforms in the LFO section—sine, triangle, square, saw, reverse saw, and sample and hold. Rather than just adding some warble to the echo, this allows the user to dial in bell-like chimes, octave jumps, downward or upward pitch shifts, and that random "we're in a computer lab now" sample and hold effect that's a staple of sci-fi shtick. I had great luck with this function by sustaining a note with an EBow while letting the sample and hold do the work.
Combining the delay and modulation sections generates galaxies of unique, unusual, gently bubbling tones and subtle shimmering sounds that are very effective even in small measures. But it takes just a few dial tweaks to make things straight-up bonkers. Been longing for an echo that repeatedly cascades downward? Delays that blend with ping-ponging tonal intervals? A slapback that swoops around before collapsing in a wash of feedback? If these excellent echo mutations are your cup of tea, you are in luck.
With so much going on with the front panel, I'm guessing the feedback insert on the back panel is going to be an underutilized feature, but it's worth exploring in depth. With an R/T/S cable, one or more effects can be inserted after the delay—but before the feedback control. The results you can get when you insert a fuzzbox, a flanger, or another echo are both innumerable and positively mind melting. But they're potentially invaluable to a deep sonic explorer, and it adds a layer of possibilities on top of an already overflowing cup of sound-shaping power. I had a lot of fun with a slow volume and a Colorsound Wah inserted in the loop.
The back panel is also home to expression-pedal inserts for feedback, time, LFO rate, LFO amount, and mix. While it might seem like madness to have five rocker pedals at your feet just for one stompbox, the ability to control all sorts of parameters in real time pretty much guarantees that enthusiastic users won't see daylight for at least a week. These parameters, and others, can be control via MIDI, as well.
Along with the new modulation section, what sets the MF-104M apart from its predecessors, the MF-104 and MF-104Z, is its tap-tempo switch. Many players now find this feature indispensible for synching and other on-the-fly effects, but the MF-104M's can also be pressed and held for a second in order to function as a rate-tempo switch for the modulation.
Ratings
Pros:
One of the finest analog delays on the market. Modulation section and tweakability facilitate limitless tonal possibilities.
Cons:
Pedalboard-hogging footprint. Costs as much as three or four simpler, quality delays.
Tones: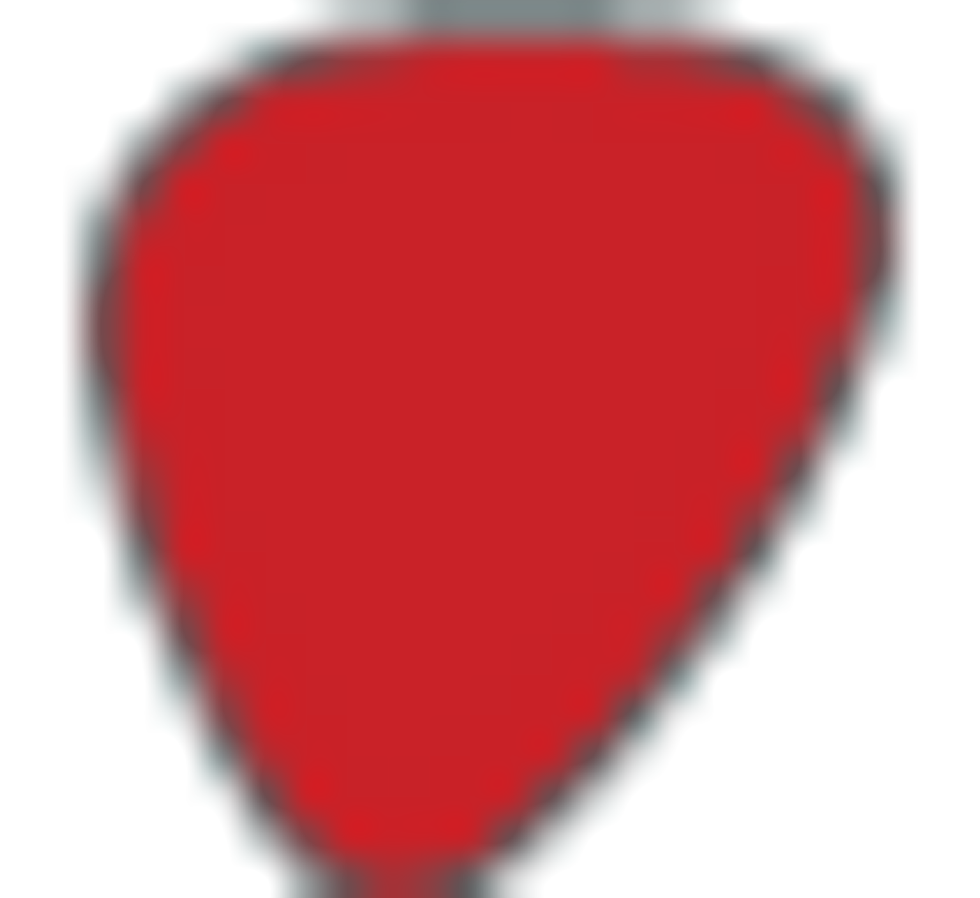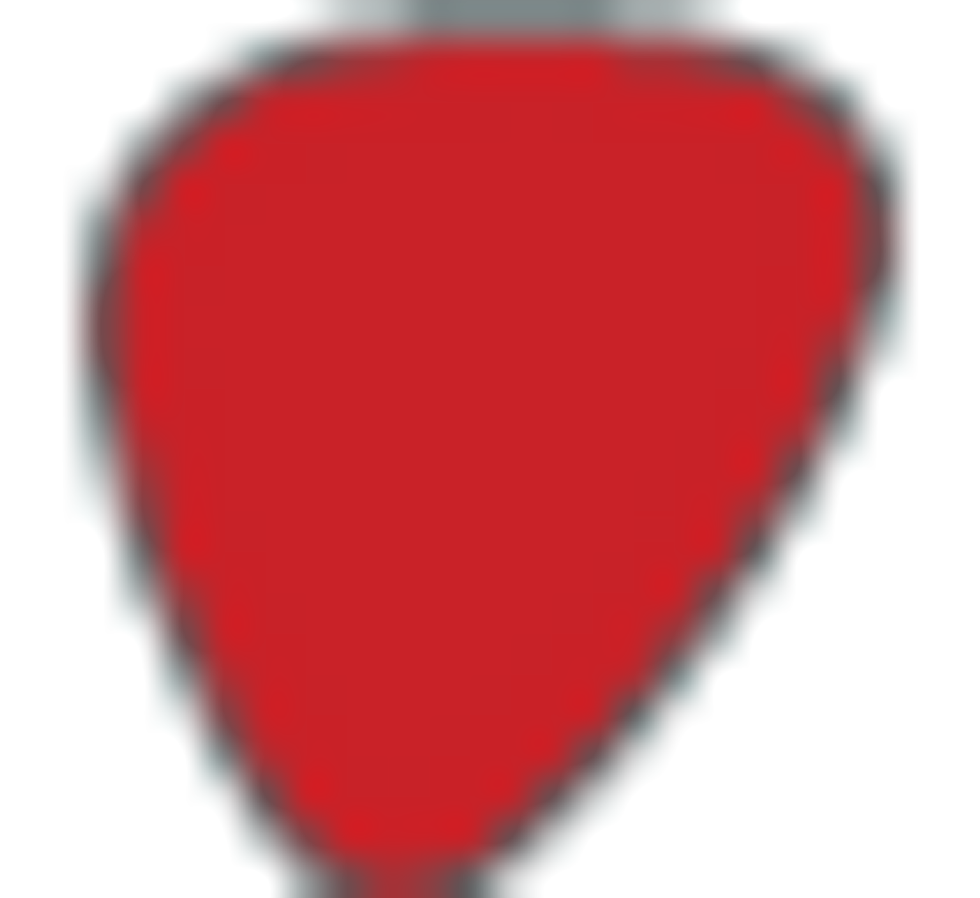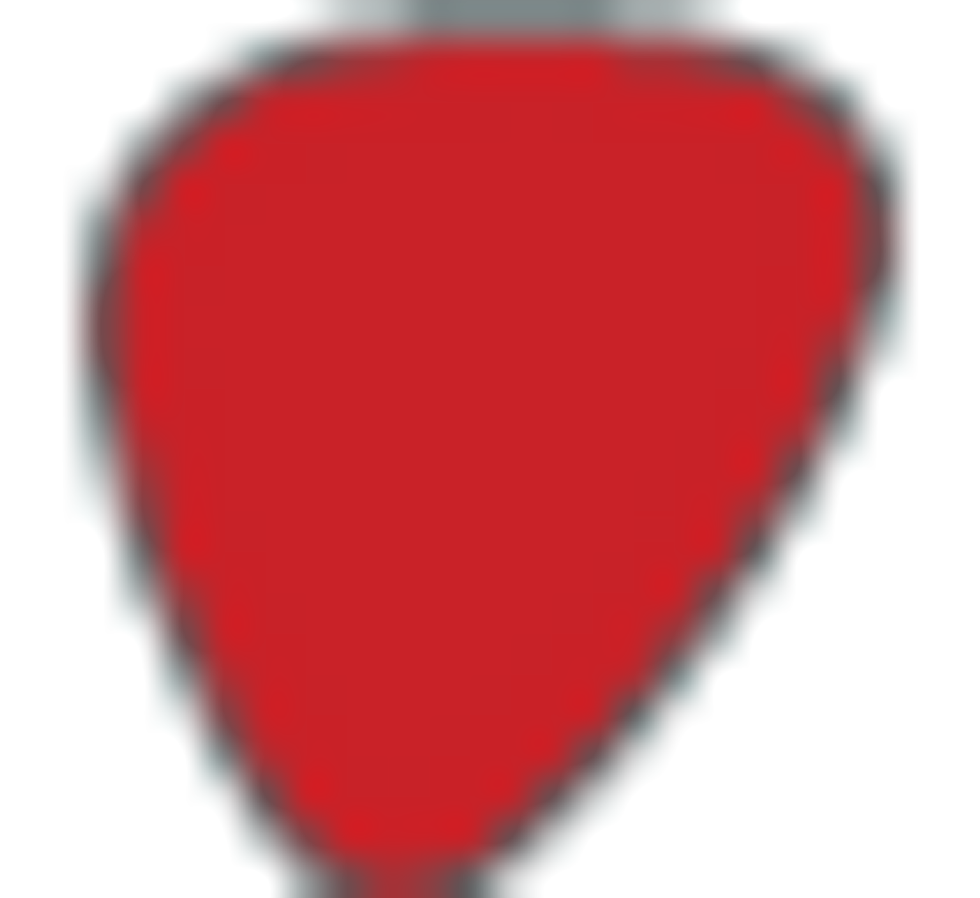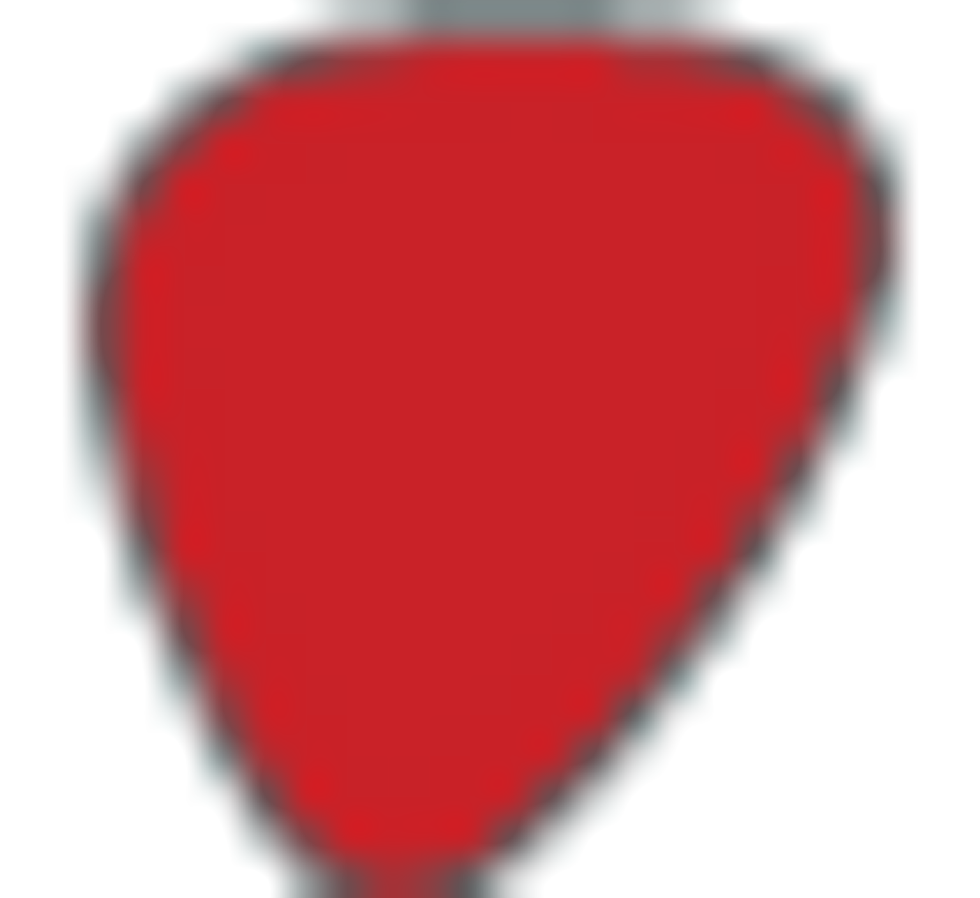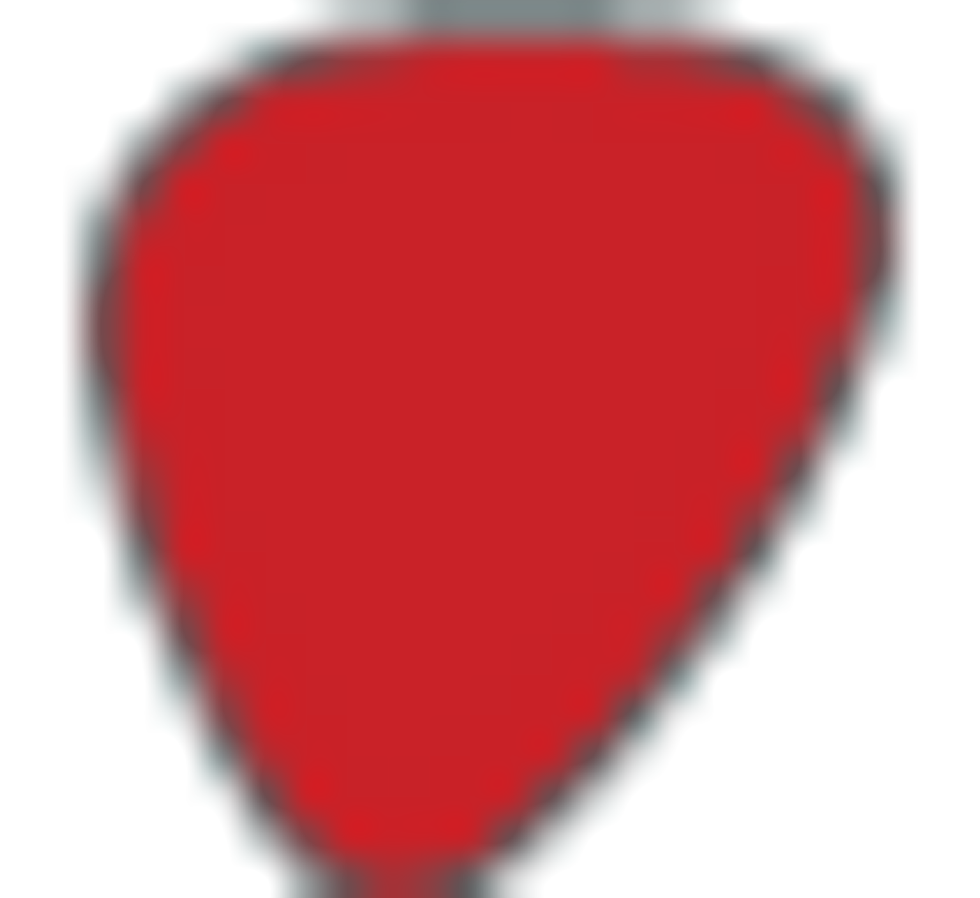 Ease of Use: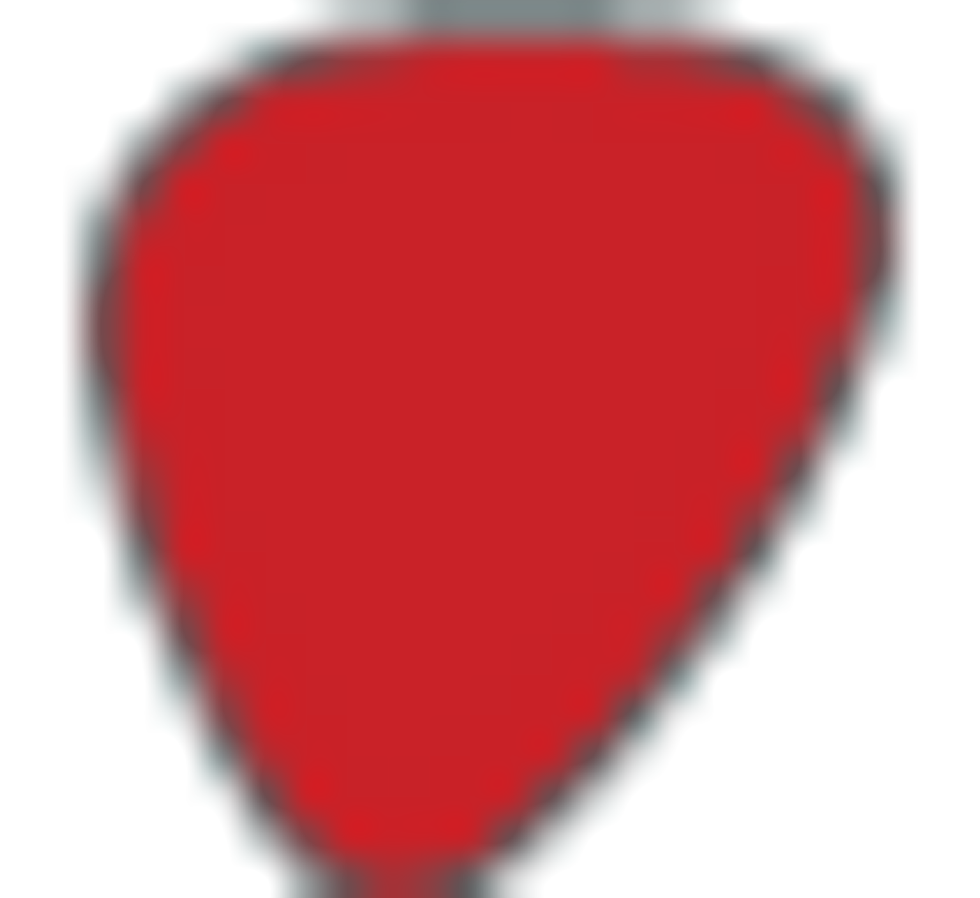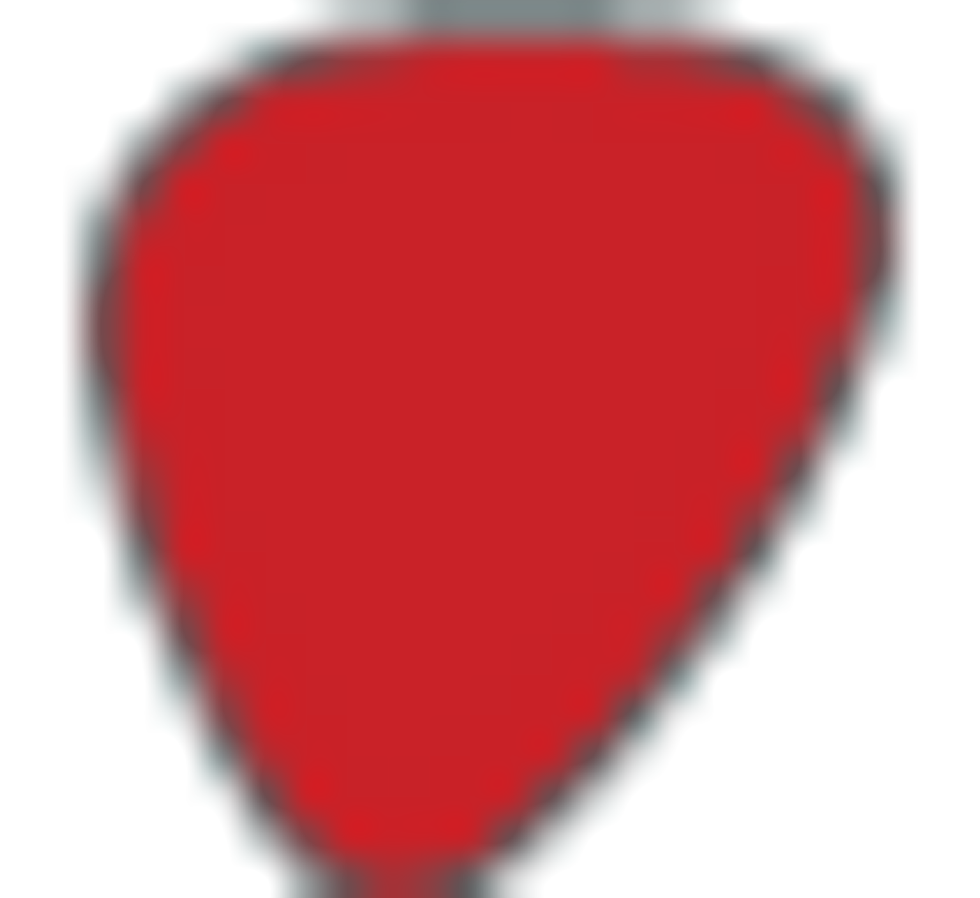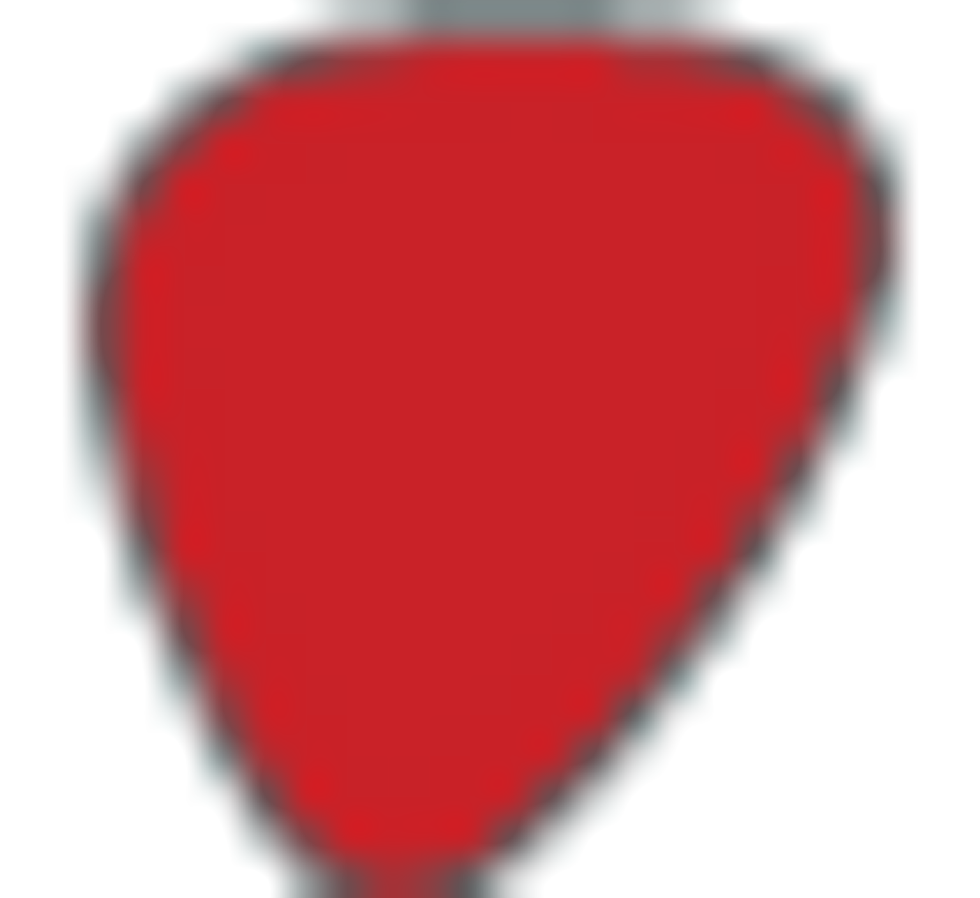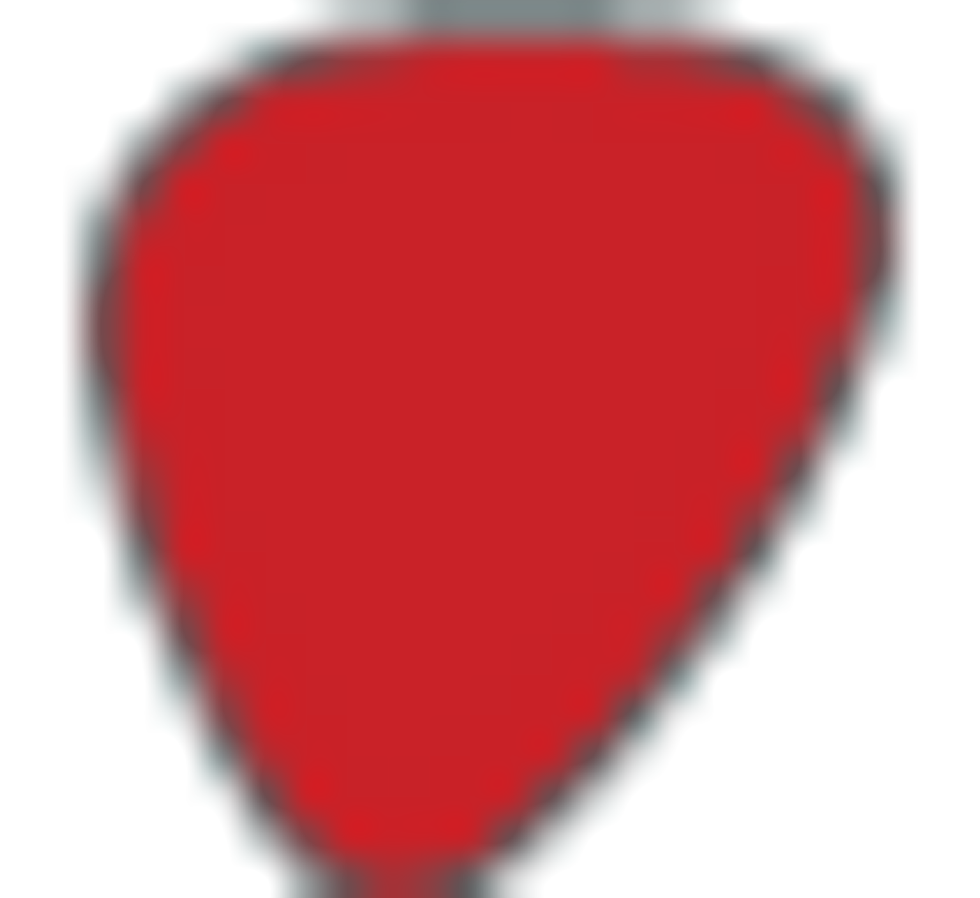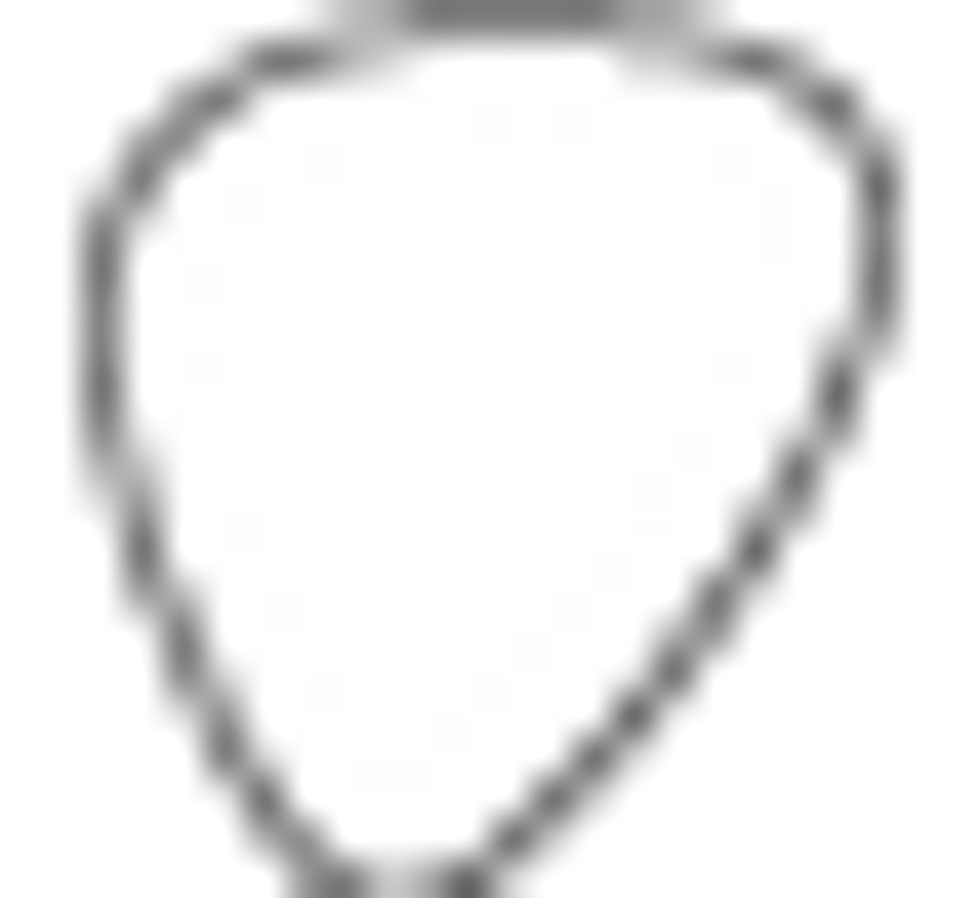 Build: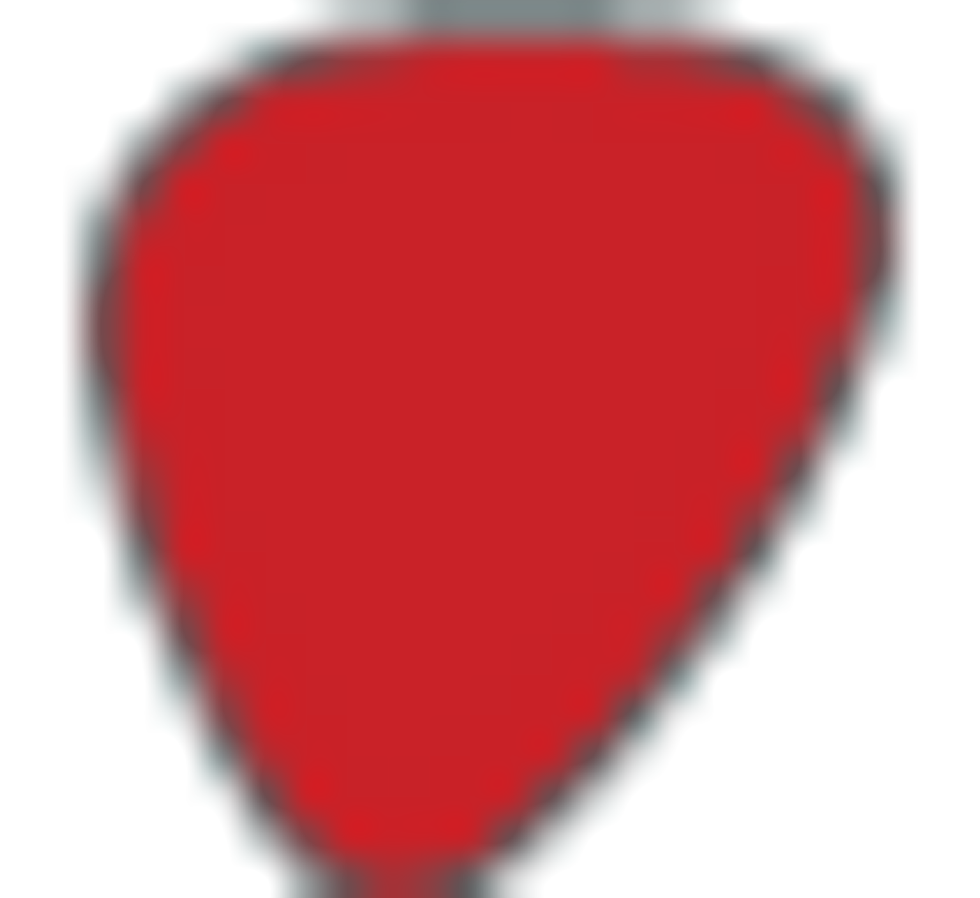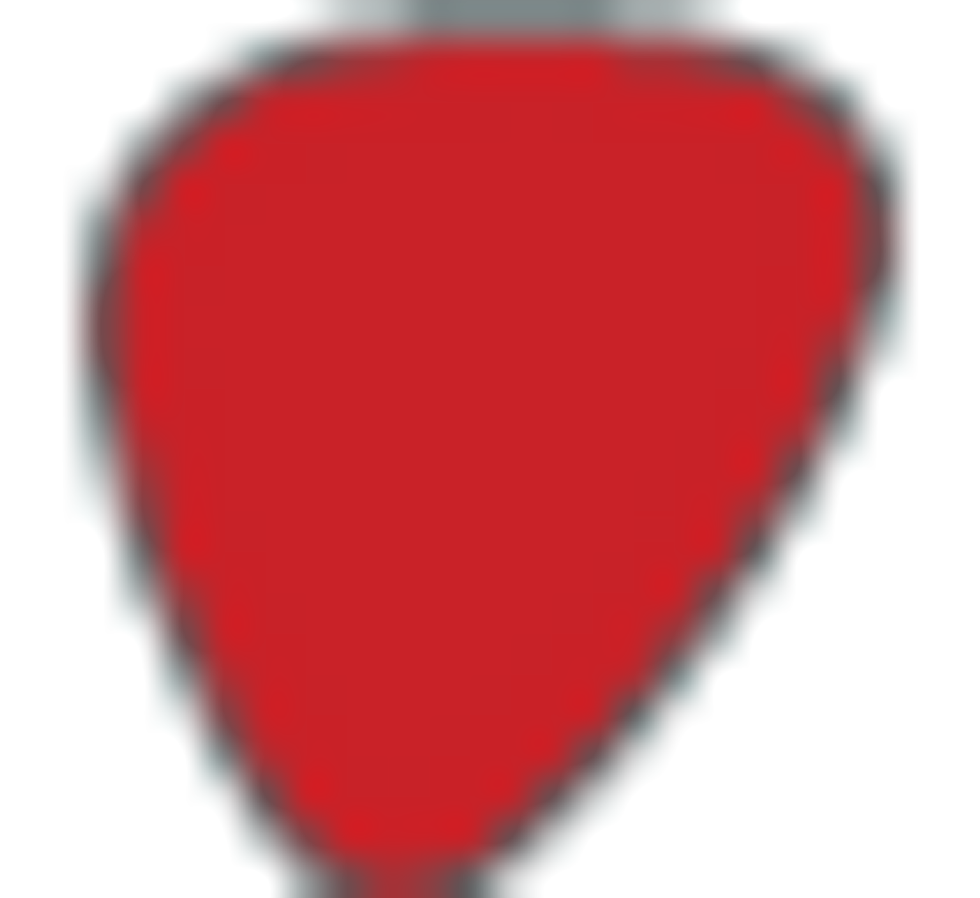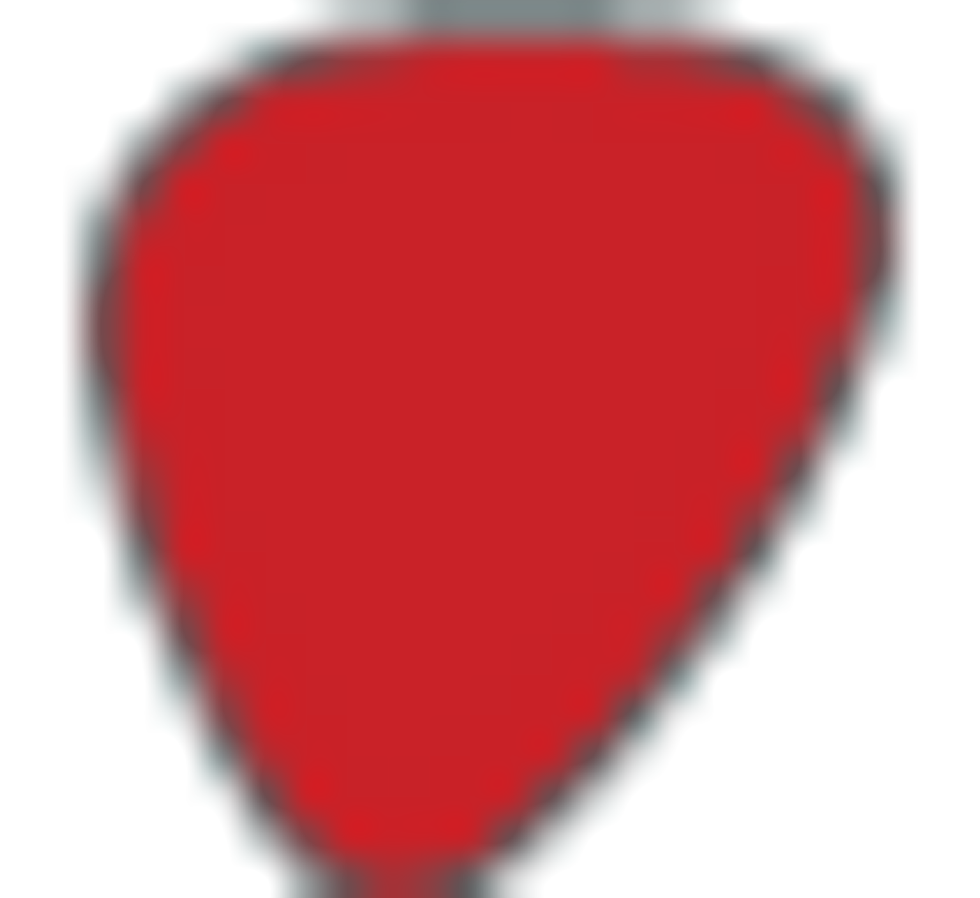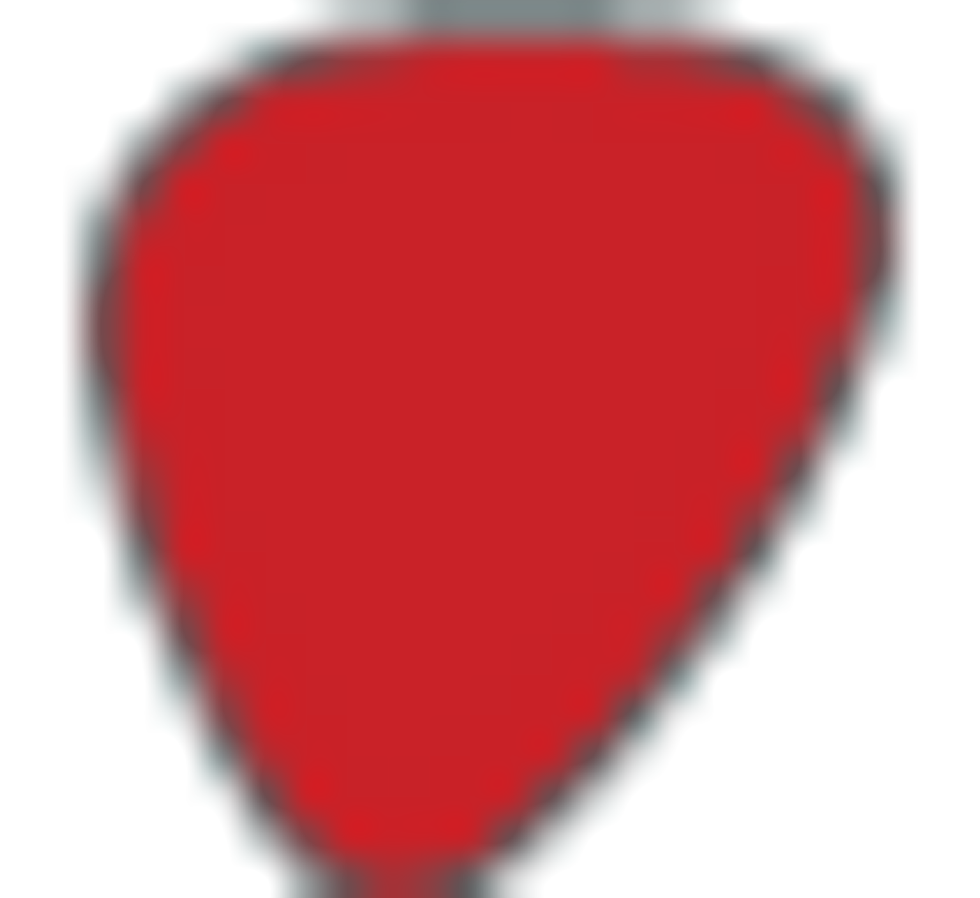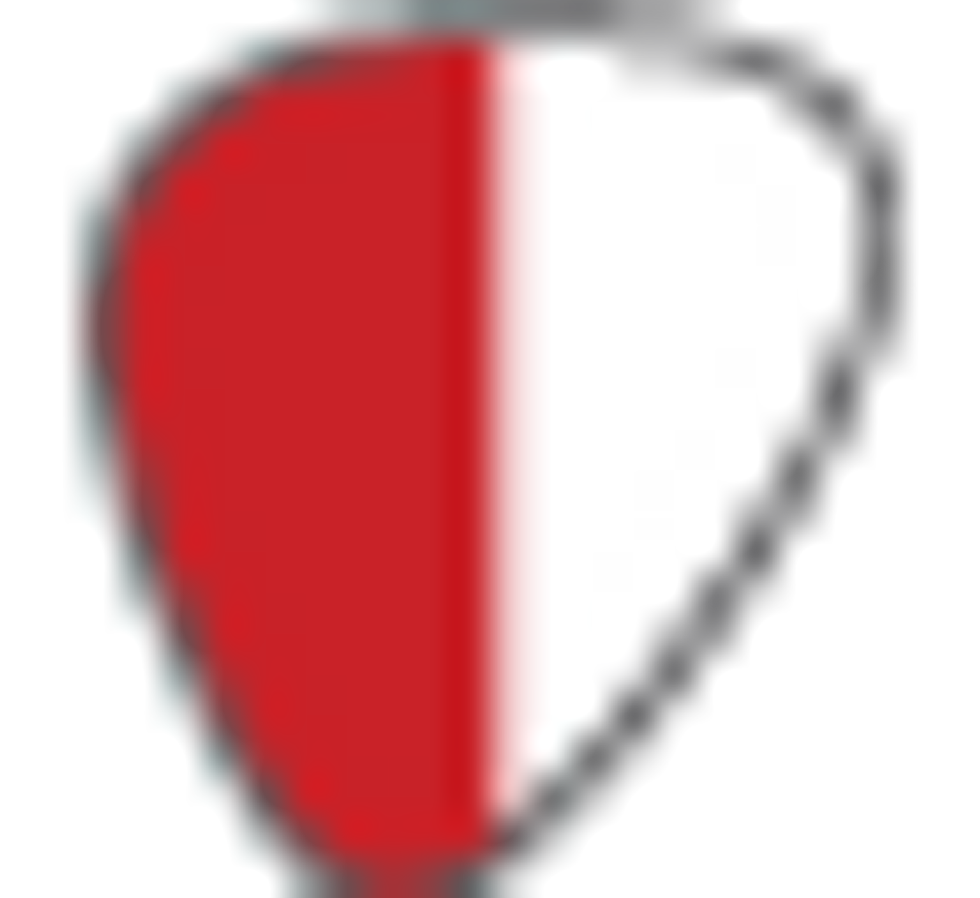 Value: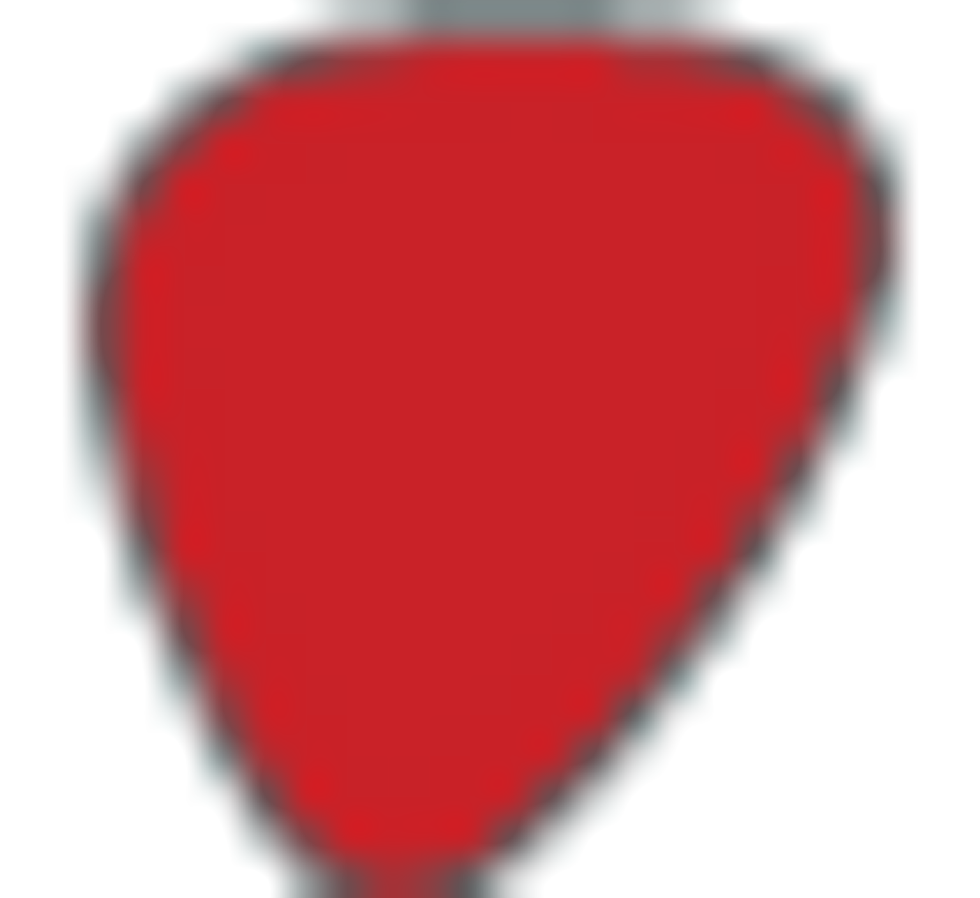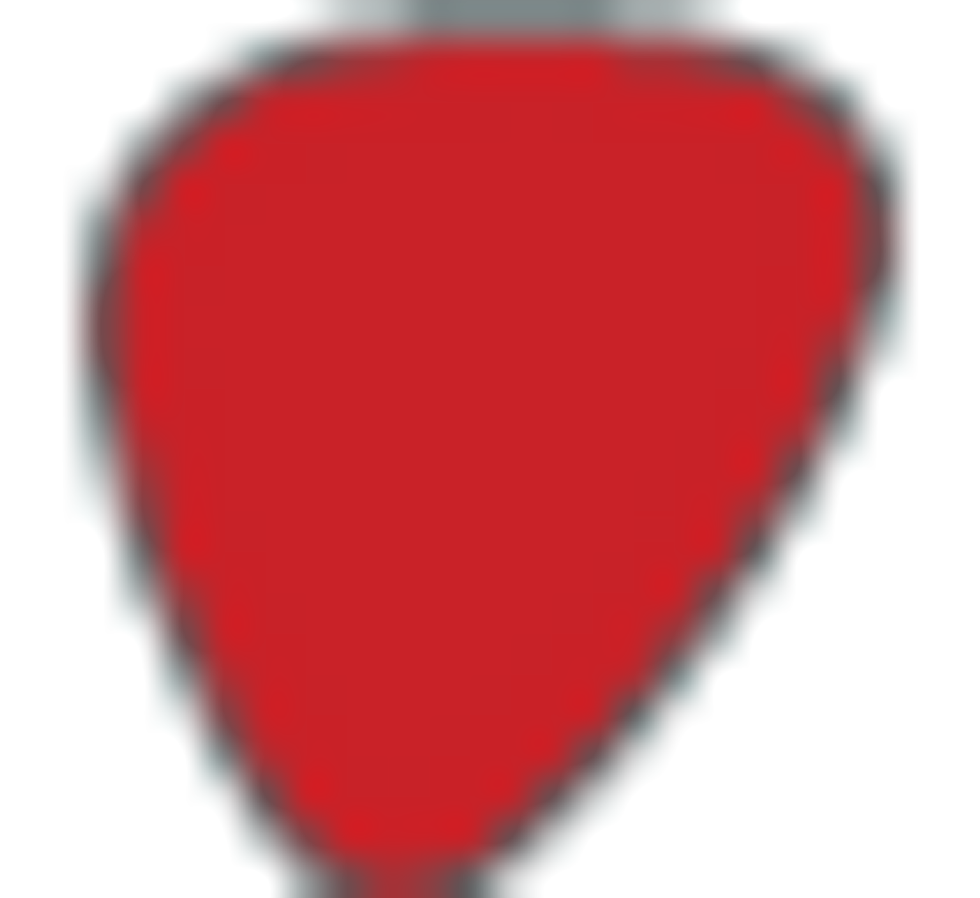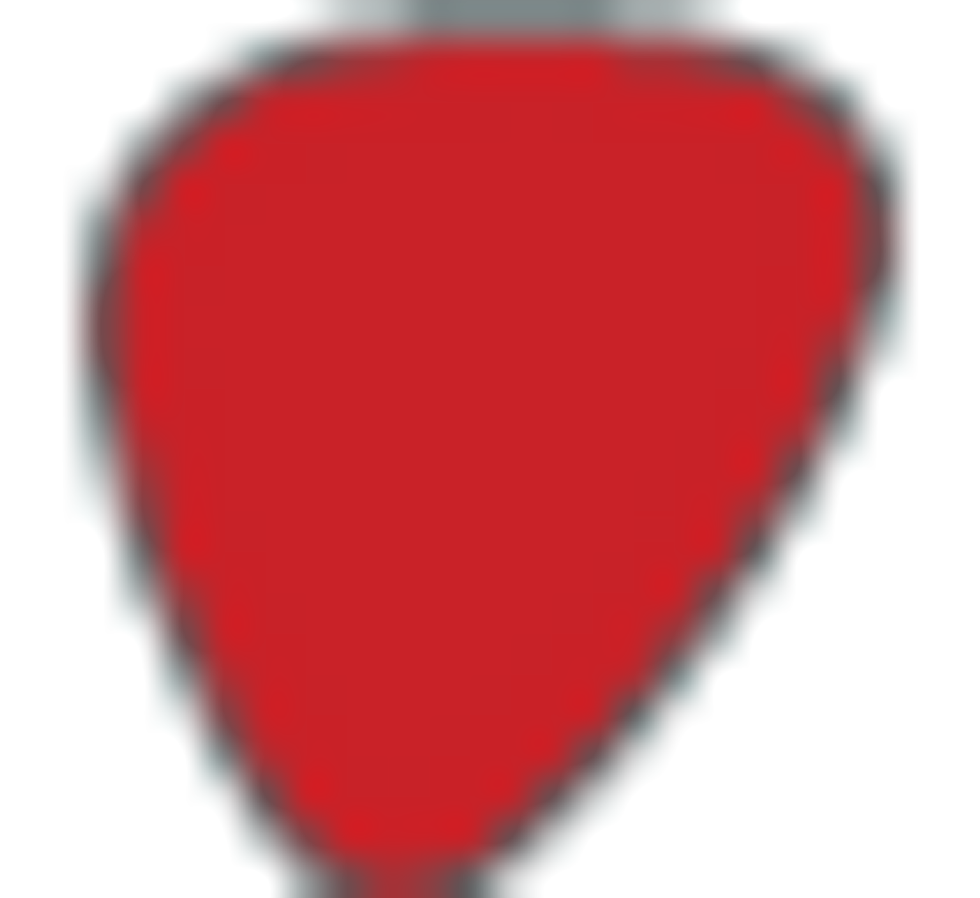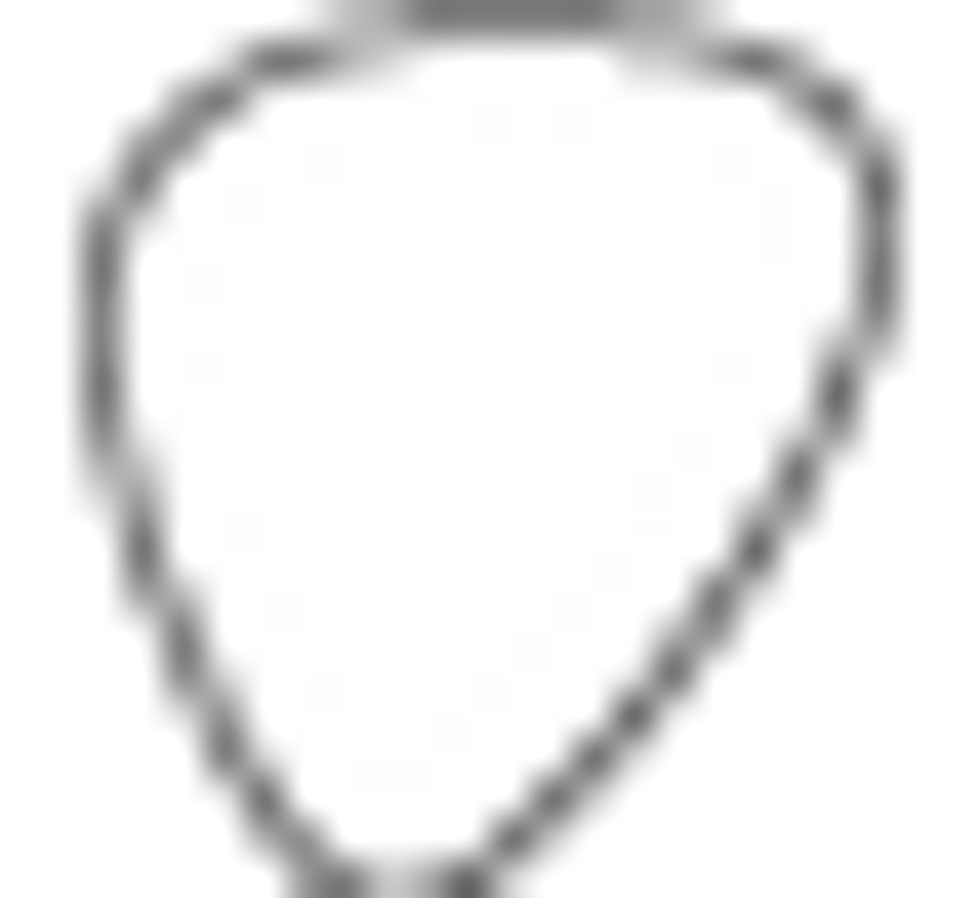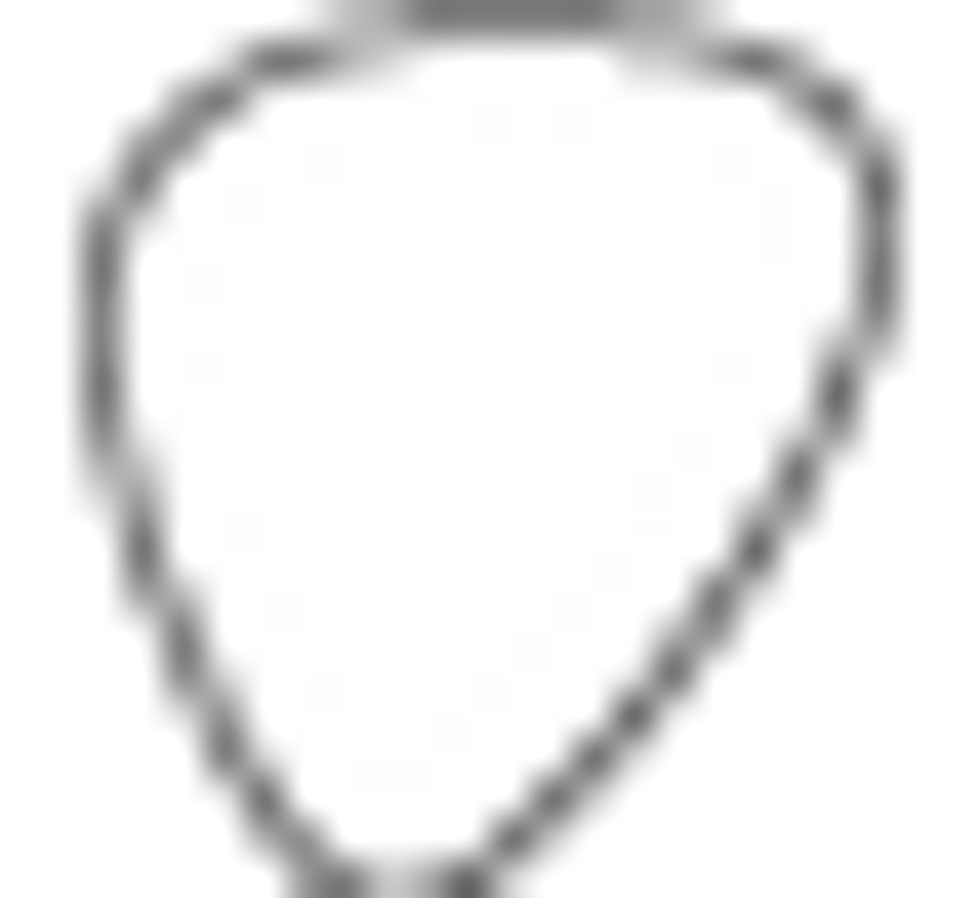 Street:
$679
Moog
moogmusic.com
The trails mode is another wonderful addition from Moog's "Unexpectedly Useful Switching Department." Many delays let you choose between stopping delays cold or having them trail off when the bypass switch is engaged, but the MF-104M allows you to choose between the two every time you deactivate the effect by pressing and holding the switch for one second. That means that if you want your echoes to linger over one part of a song and turn off instantly in another, you don't have to open up the box and mess with DIP switches or enter some cryptic programming mode. Conveniently, each mode is indicated by a different color LED.
The Verdict
The Moog name has long been associated with wild sonic experimentation and otherworldly sounds, and this box delivers those goods in quantities that are impressive by any standard. In fact, it's not outlandish to go as far as saying that sounds never heard before lurk within this thing.
A tool this capable, imaginatively designed, and well built comes at a price of course. At almost $700, the MF-104M will cause few to say it's a bargain. But when you consider that it's nearly a musical instrument by itself, the price tag seems a lot more reasonable. This is the kind of effect and production tool that can transform and define whole records. Its considerable size can make a Big Muff seem compact, and as soon as you start adding expression pedals, you no longer have a stompbox, but something that would probably qualify as a system. In this sense, it's probably best suited for players who prefer to get a lot done by extracting the most from very few pieces, rather than the inverse. I can definitely see this being a welcome addition to any studio—home or professional.
Like any great Moog product, the MF-104M's limitless possibilities lend themselves to happy accidents and experimentation. But that doesn't mean it's not stage ready. Though it would be a shame to bring this beauty home from a short tour caked in beer and mud, with so many control options, such an intuitive layout, and such rock-solid construction quality, it might just be too good to leave behind. My guess is Moog is just fine with that.