By using stainless steel and titanium in critical parts of the unit, FU-Tone has indeed taken the Floyd Rose concept in several new directions.
After building a better mousetrap, Adam Reiver of FU-Tone.com (formerly Floyd Upgrades) decided to build an even better mousetrap. Back in 2009, we reviewed the Big Block upgrade, a Floyd Rose tremolo replacement sustain block that is substantially larger and more massive than the standard Floyd Rose block. It represented a big improvement, but Reiver figured he could find more ways to improve on the existing Floyd Rose design. And by using stainless steel and titanium in critical parts of the unit, he has indeed taken the Floyd Rose concept in several new directions. Already such players as Warren DeMartini, Steve Stevens, Phil Collen, Slash, George Lynch, and Alex Lifeson have embraced the potential of these upgrades.
Stepping Off
The standard Original Floyd Rose (OFR) bridge was built with a steel baseplate, steel saddles with steel inserts, a metal spring claw, steel springs, and a thin nickel-plated brass sustain block.
Reiver's improvements begin with two high-performance bridges. Each features steel baseplates that are very similar to the OFR baseplate in dimension, but things change fast from there. The more basic and affordable upgrade package includes stainless steel hardware (string locking screws and saddle mounting screws), but also features titanium saddle inserts, noiseless springs, a brass spring claw, and a brass Big Block sustain block. The more technically advanced and expensive version includes the same stainless steel hardware, but with a titanium block, titanium saddles with titanium inserts, a brass spring claw, and heavy-duty noiseless springs.
Stainless steel hardware is critical in Reiver's designs for more than aesthetic reasons. Steel components are susceptible to moisture-driven corrosion—a problem that plagues the standard hardware on frequently used OFRs that are exposed to acidic sweat or the occasional beer soak. The structural integrity of titanium is a step beyond stainless steel, of course, as it verges on indestructible.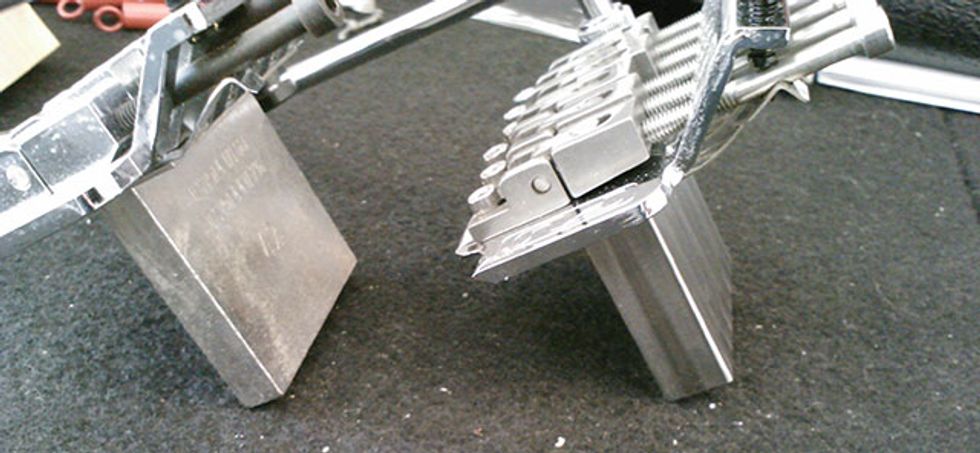 Original Floyd Rose (left) and High Performance Bridge Full Titanium upgrade (right).

Mass is also a critical and fundamental difference between the FU-Tone.com versions and the originals. While the OFR bridge weighs exactly 1 pound, the other two have drastic weight differences. The brass block version weighs in at 1.25 pounds, and the titanium block version is an amazingly light 14 ounces.
The durability and in some cases, weight advantages of these materials is beyond question, but the tonal differences can be less easy to pinpoint. And what really makes these components sonic upgrades is the way they work together.
More Boom Through Bulk
Our test guitar for this review is a pre-Fender-era Charvel with a single Seymour Duncan JB pickup. It was originally equipped with a top-mounted, non-recessed floating Floyd Rose with a 42 mm sustain block.
The brass block FU-Tone bridge was the first version I checked out. Removal and changeover included replacing the pot-metal spring claw and steel springs. And after replacing the spring claw with the new brass one, I installed the bridge into the cavity and hooked the noiseless springs into place.
Stringing up, there is a noticeable difference in the feel of clamping the strings with the titanium inserts via the stainless steel locking screws. The titanium inserts can withstand up to 140,000 pounds of pressure, while the OFR inserts have always been prone to deforming, expanding, or breaking under the pressure of the locking screw. In these respects, the titanium inserts are a vast improvement, insuring against structural mishap, and they hold the string firmly from accidental slippage. Very little effort was needed to tighten the lock screw when clamping the strings into the saddles securely.
It's surprising to hear how much tonal difference you can derive from otherwise invisible components.

Once the guitar was strung up, intonated, and tuned, the it sounded richer, deeper and capable of more sustain. The OFR sustain block has been known to contribute to thin tone, but the brass block FU-Tone bridge gave the Charvel a much needed boost in midrange resonance. You can also hear tighter definition and focus in individual notes and greater clarity in chords. And with the noiseless, polymer-coated springs, there was no creaking, squeaking, or any ghost resonance.
After playing for several hours with this setup, I removed the brass block rig and switched in the titanium unit. As part of the upgrade, I also replaced the noiseless springs with the heavy-duty noiseless springs. Coated in a bright red polymer, these springs have a much higher tension than common tremolo springs. While installing the bridge, hooking the springs onto the titanium sustain block required loosening the brass spring claw a considerable amount, and it's easy to imagine that this increased tension would enhance the transfer of vibration from the block to the body. The clamping inserts inside the titanium saddles are cylindrical and almost twice the size of the standard Floyd Rose saddle insert, and they force the string to stay centered inside the saddle.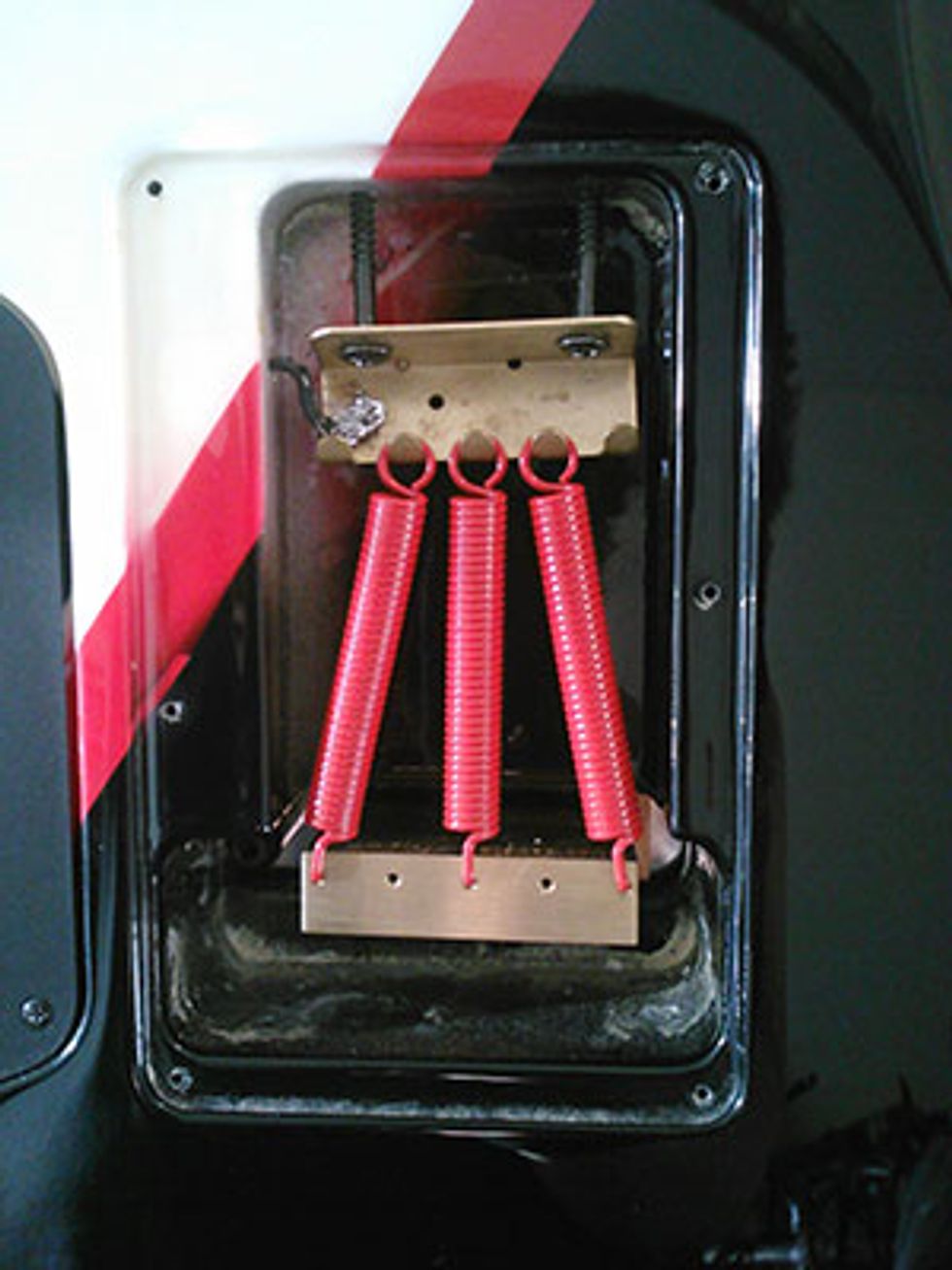 Noiseless springs on the FU-tone brass package.

Ratings
Pros: The brass package increases tonal capabilities and unlocks characteristics that might be hidden in a locking tremolo-equipped guitar. The titanium package offers structural indestructibility while giving the guitar a much more aggressive attack in tone.
Cons: The titanium block may give a guitar a harsh brittle-tone to a common wood like alder.

Tones:


Ease of Use:


Build/Design:


Value:



Street:
Standard Upgrade Package $319
Full Titanium Package $922
Once the guitar was properly intonated and tuned, the tones were crisp with more presence. In overdriven settings, there was a much more aggressive attack that, at times, bordered on harshness. Lowering the gain on the amp alleviated most of that problem. Still, the tone generated via the titanium block seemed brittle at extreme settings compared to the brass unit or the original. Sustain was still excellent, though in general, there was less physically perceptible resonance. Also, when reaching for the arm to vibrato chords or to do extreme pitch bends, I found the heavy-duty noiseless springs made the action of the bridge much stiffer.
The sonic properties of the titanium version can vary from guitar to guitar. And when installed in a solid mahogany Charvel Natural Series, the titanium block FU-Tone bridge balanced the dark tonal characteristics of the mahogany with the added presence derived from the titanium bridge, and the guitar sounded much more alive than it did with its stock OFR. Indeed, the FU-Tone.com titanium components were what this guitar needed to produce tones beyond the low-to-midrange voice it was born with.
The Verdict
FU-Tone brass and titanium block tremolos with stainless steel hardware have much to offer. And both have the capacity to summon the hidden tones in a locking tremolo guitar, depending on the wood. The brass version with stainless steel hardware and titanium inserts seems like the most versatile package. The titanium version was more useful in a darker-sounding guitar, as it can add a lively presence to a fundamentally warm instrument.
It's surprising to hear how much tonal difference you can derive from otherwise invisible components like the stainless spring claw and noiseless springs, and there's a lot to be said for stainless steel's longevity.
FU-Tone.com offers each component separately, so you can assemble your own system to suit your specific guitar and sonic needs—a real benefit. And whether you go for a drastic tone shift or a subtle one, you'll be surprised at what you can achieve with parts you might otherwise have overlooked.
The ST-2m 2x12 cabinet from KW Cabs uses a combination of select hardwoods, finely tuned porting, non-braced baffles, and handpicked speakers to create a cabinet that packs a huge wallop and can easily hold its own next to larger 4x12 units.
KW Cabs founder Kurt Wyberanec launched his company back in 2003 with a mission to build exceptionally powerful and smooth-sounding guitar cabs. While many of his contemporaries were building their cabinets using traditional methods, Wyberanec built his with the resonant qualities of acoustic guitars in mind. Wyberanec believes the tonal quality of the wood in a cabinet has as much impact on guitar tone as its size and speakers. And many players who have had the chance to play through one of his cabinets—such as the ST-2m and ST-2v—have become believers themselves.
KW's ST-2 2x12 series use a combination of select hardwoods, finely tuned porting, non-braced baffles, and handpicked speakers to create a cabinet that packs a huge wallop and can easily hold its own next to larger 4x12 units. The ST-2m in particular is geared toward modern players who crave thicker tones with tight lows, and sports a pair of Warehouse Retro 30 speakers and an additional bass port for focusing low-end dispersion.
Knock on Wood
With its beautiful ribbon-striped sapele and dovetail joints, the ST-2m is certainly eye-catching. KW chose this wood (also known as African mahogany) for its warm and highly resonant qualities and very balanced frequency response. Plus, it looks drop-dead gorgeous with multiple coats of furniture-grade, pre-catalyzed lacquer. If darker-toned woods such as mahogany aren't your cup of tea, there's no need to fret. KW offers 32 tonewood options to choose from, ranging from brighter-sounding maple species to such exotic woods as purpleheart and Macassar ebony. The front grille is similar to older Fender cloth and the lightweight weaving is designed to filter the sound as little as possible.
Four rectangular ports open to the cab's lower section, and these have been carefully measured and placed for optimum low-end projection. And if you want a less aggressive tone with a softer low end, the back panel is designed to be removed via eight Phillips-head screws.
The cabinet sports two Warehouse Retro 30 12" speakers (KW also offers several other choices), which are designed to deliver sweet highs, complex midrange, and clear bass response. They can be run in 16 Ω or 4 Ω mono, 8 Ω stereo, 8 Ω to a single speaker, or in parallel with another cab.
The cab weighs in at a hefty 68 pounds, but KW notes that our review model is a little heavier than most ST-2s, which are more typically in the 55-pound range. Though it's hefty, the KW is pretty easy to move, thanks to the comfortable all-wood handles that are recessed into its sides.
Thunder Shaker Wood
Driving the ST-2m with a Mesa/Boogie Dual Rectifier Reborn and a Gibson Les Paul Custom, the cabinet emitted pummeling high-gain rhythm tones with a wealth of harmonic content. The Retro 30s had an eerily similar sound and feel to Celestion Vintage 30s, but with less of the sharp midrange spike that's common to those classics. The dark and warm sounds of sapele also seemed to balance out the Retros' characteristically brighter top end—quite like a mahogany guitar body can roll off the harsh edges of brighter pickups or mahogany backs and sides impart warmth to an acoustic tone.
As I moved from forceful picking to a lighter approach, the Mesa's high end became more detailed and open than I had ever heard. And the cab gave the amp's thick overdrive plenty of room to breathe, allowing the tone to expand without getting congested or muddy.
Ratings
Pros:
Huge sound. Impeccable craftsmanship. Handles heavy and clean tones with ease.
Cons:
Custom models can be heavy. Bass can sometimes be overpowering.
Tones: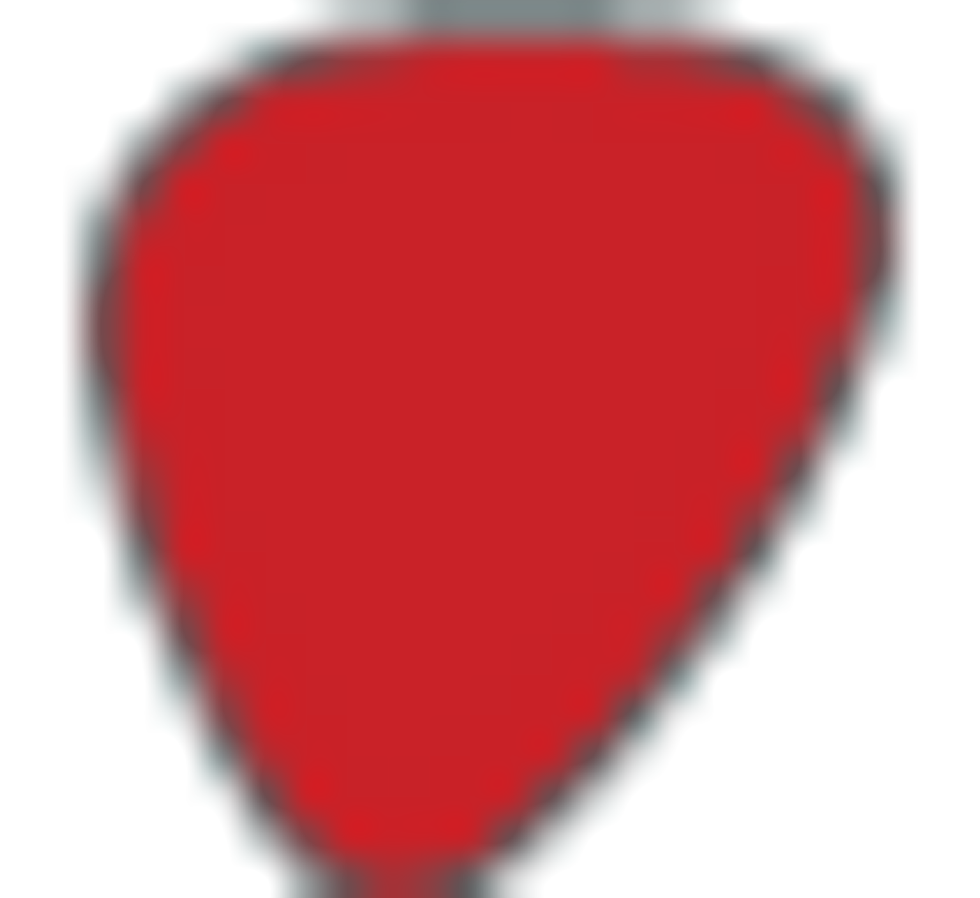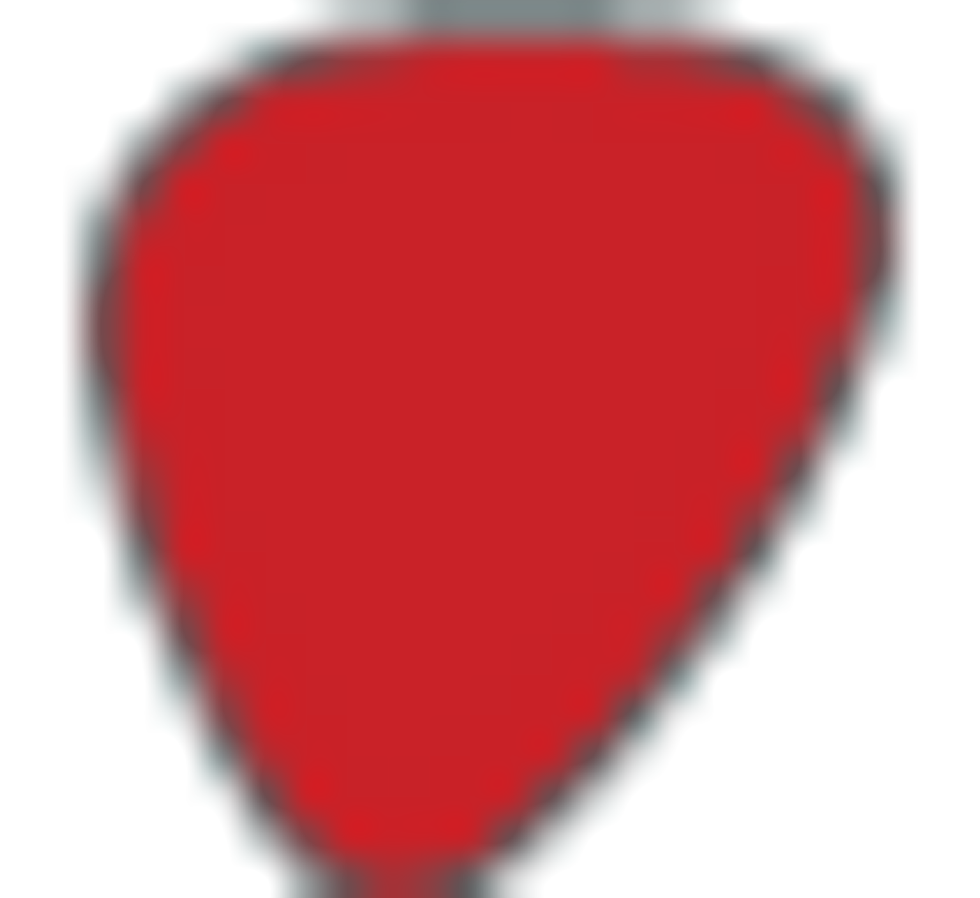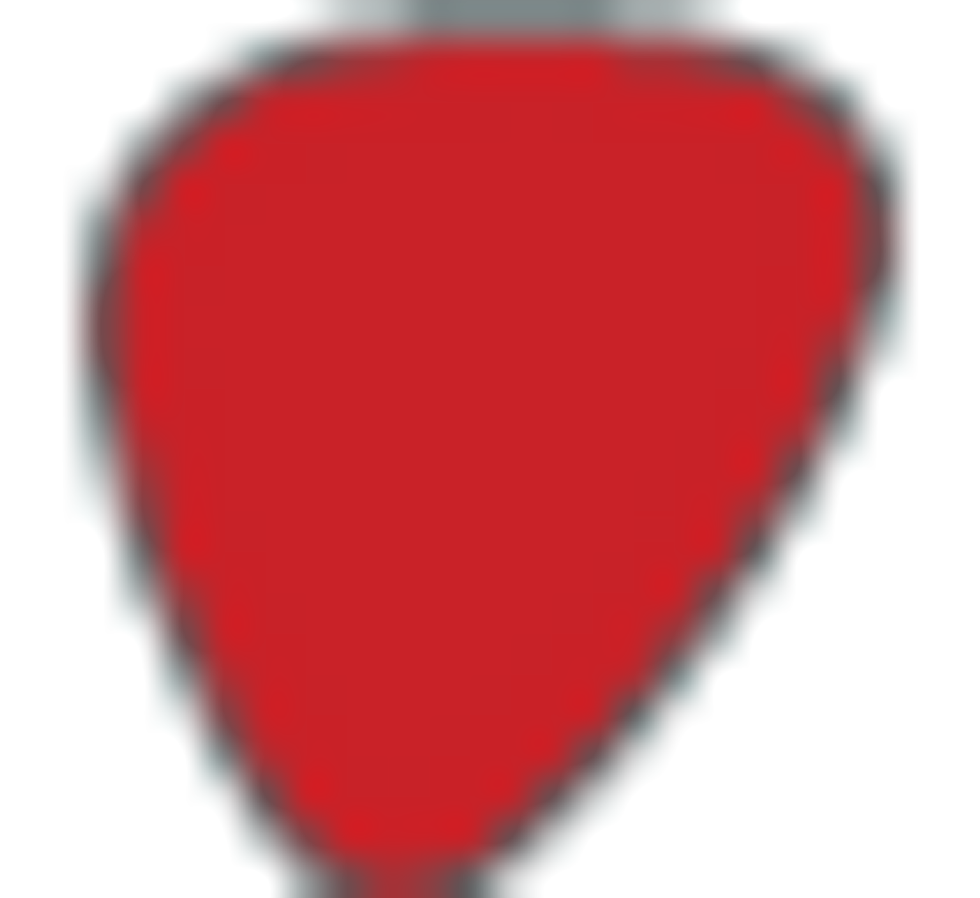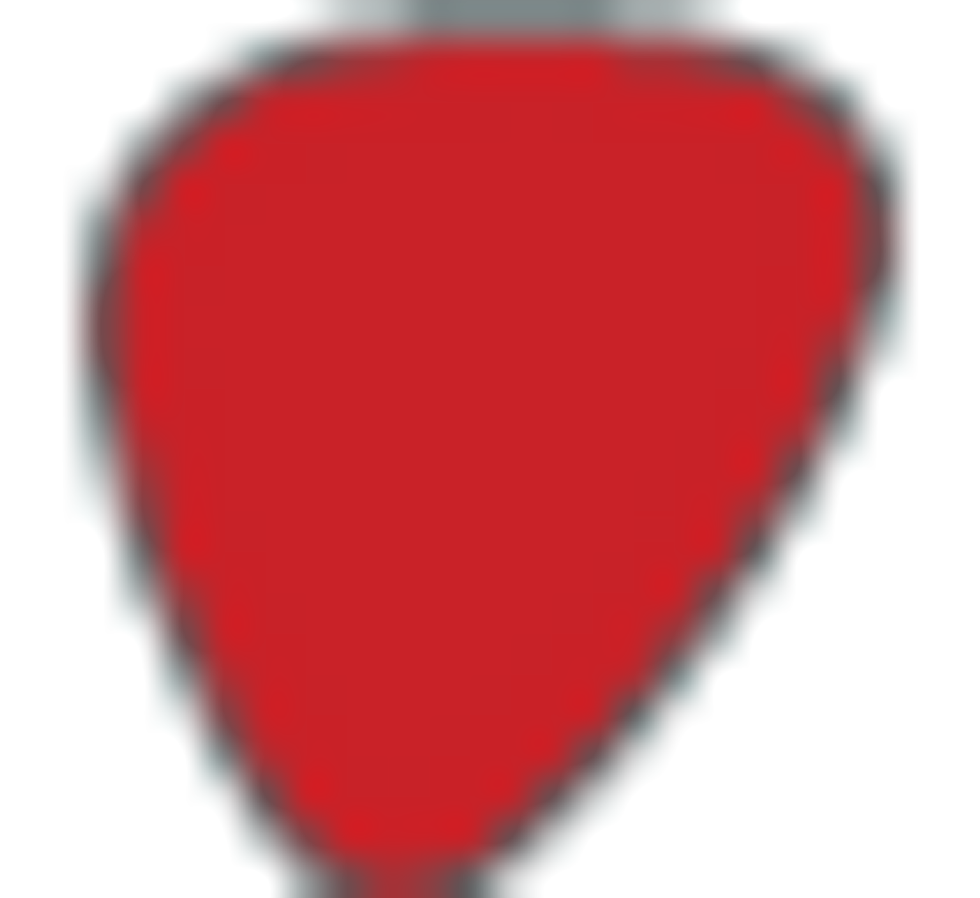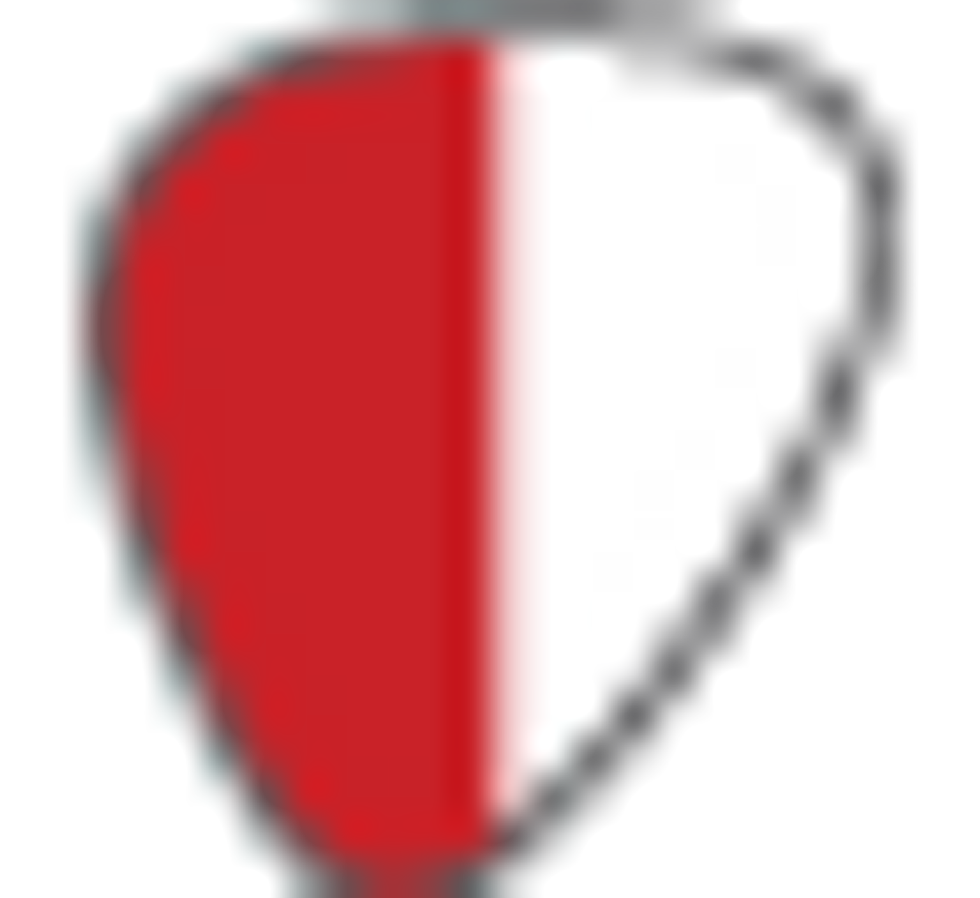 Versatility: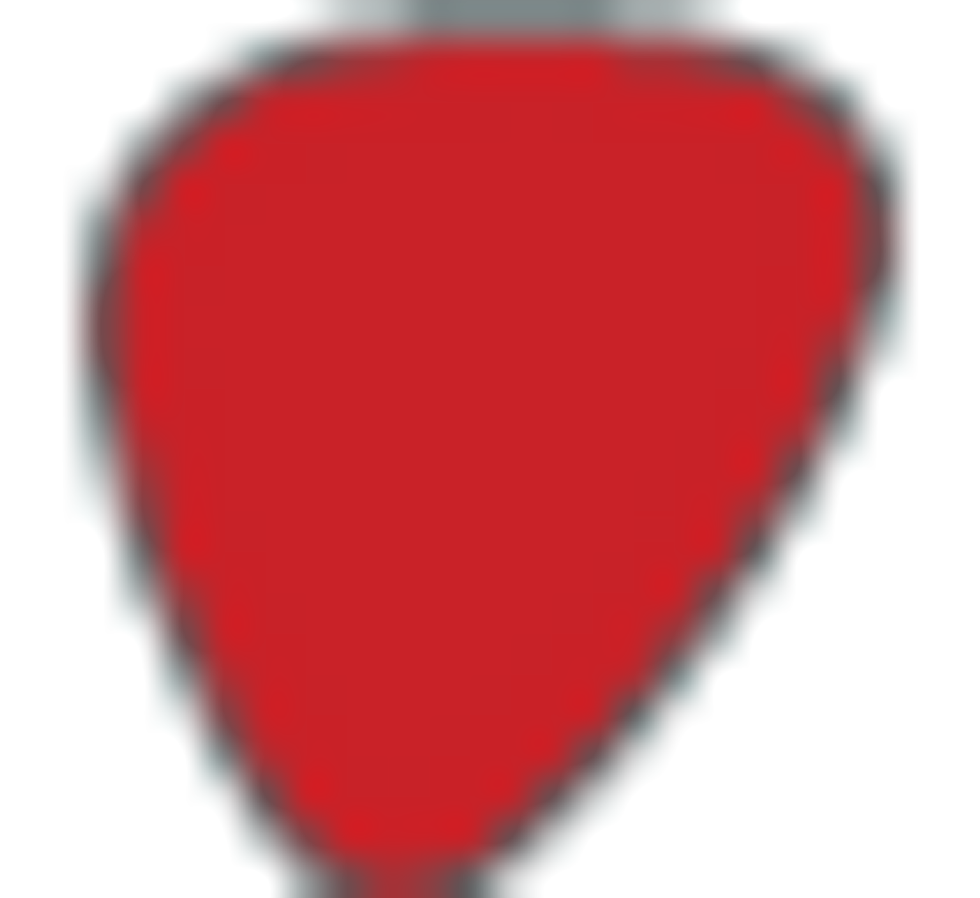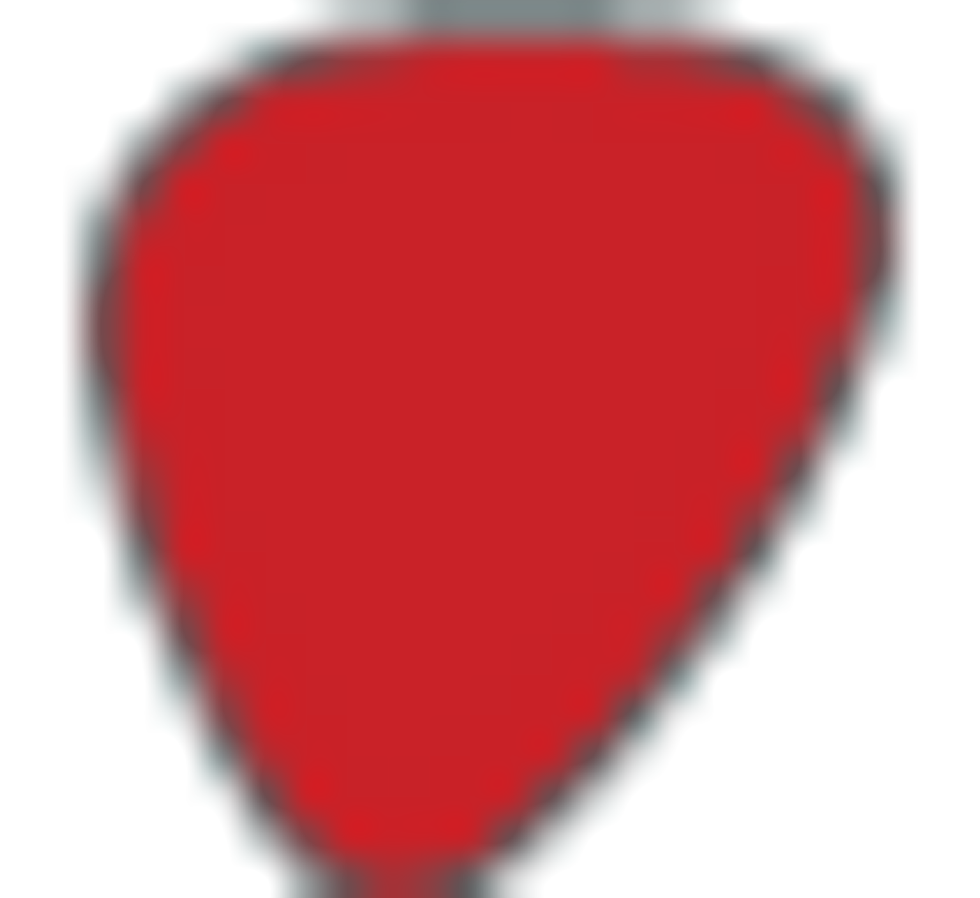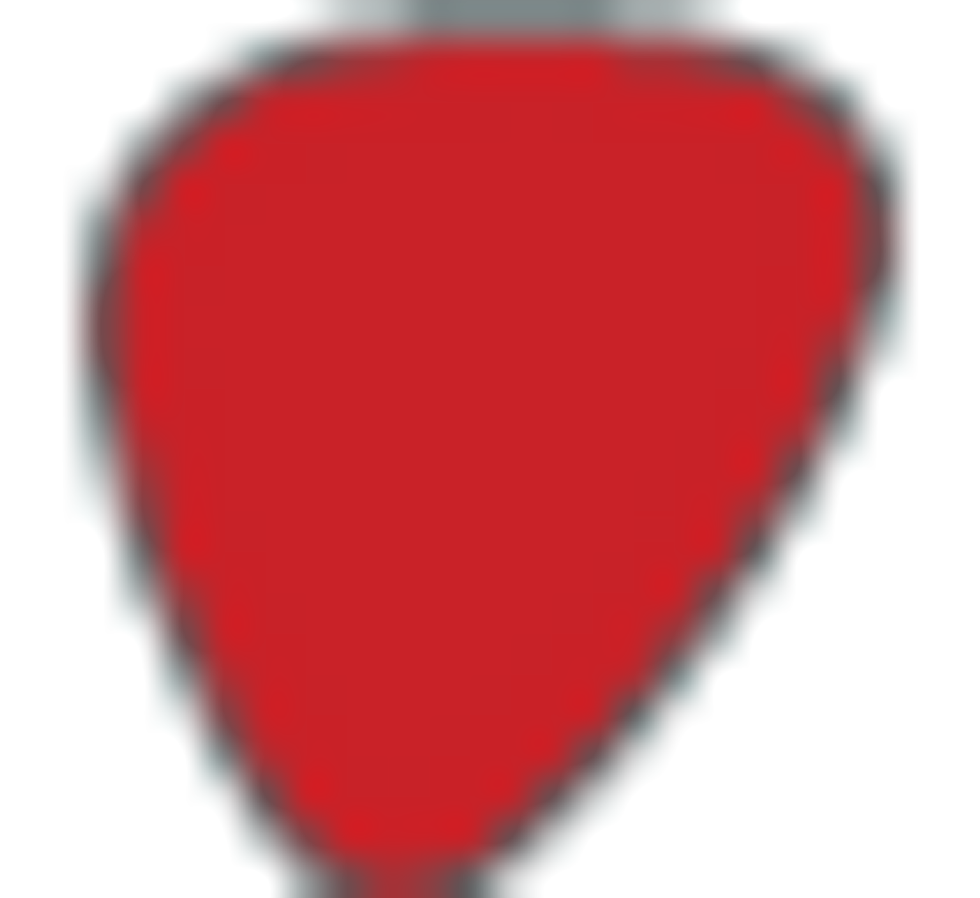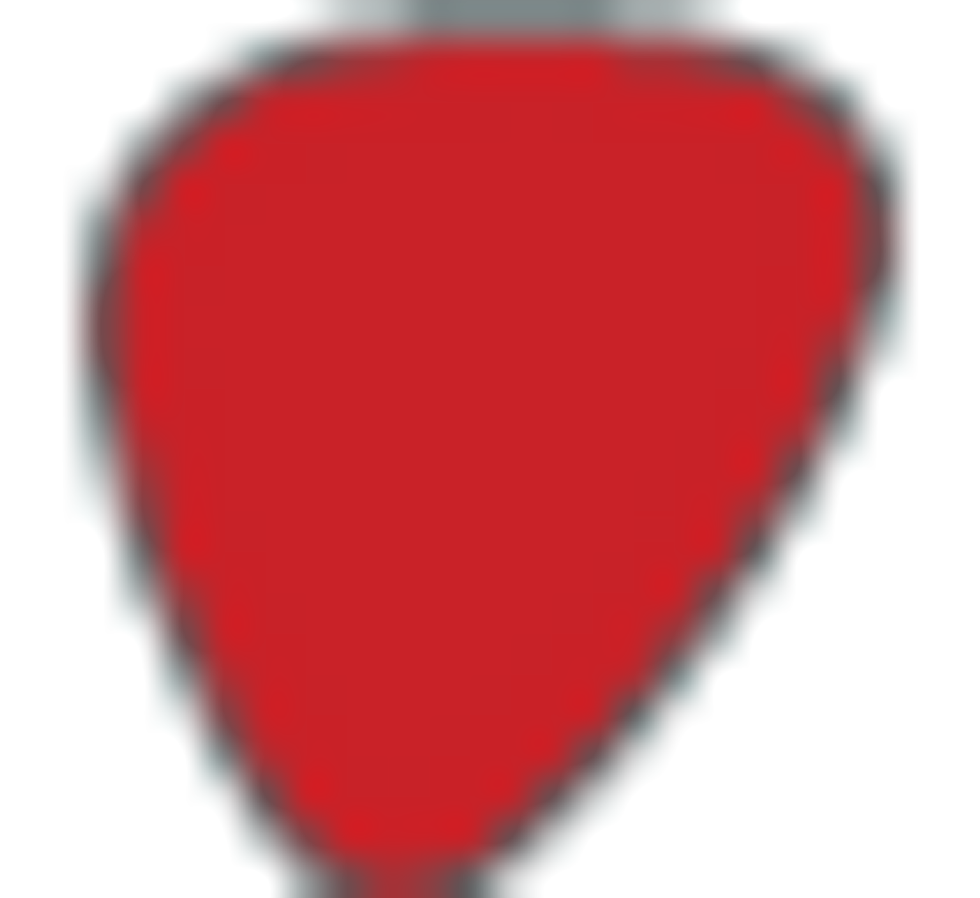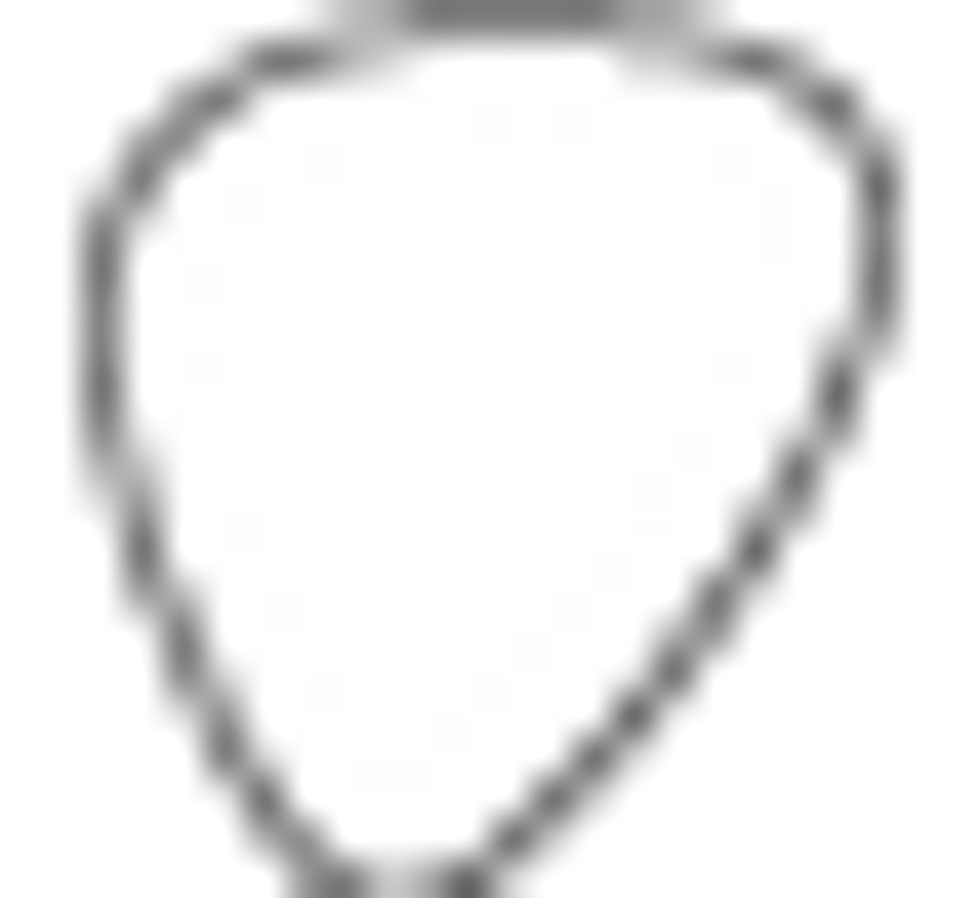 Build: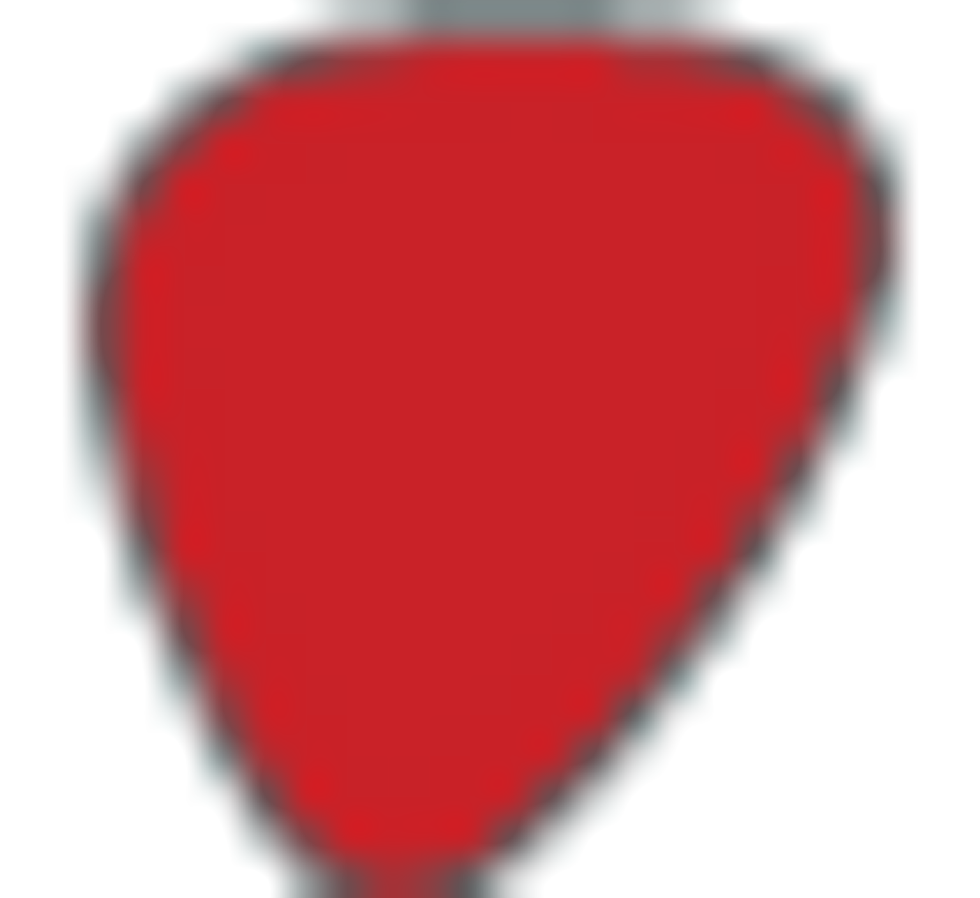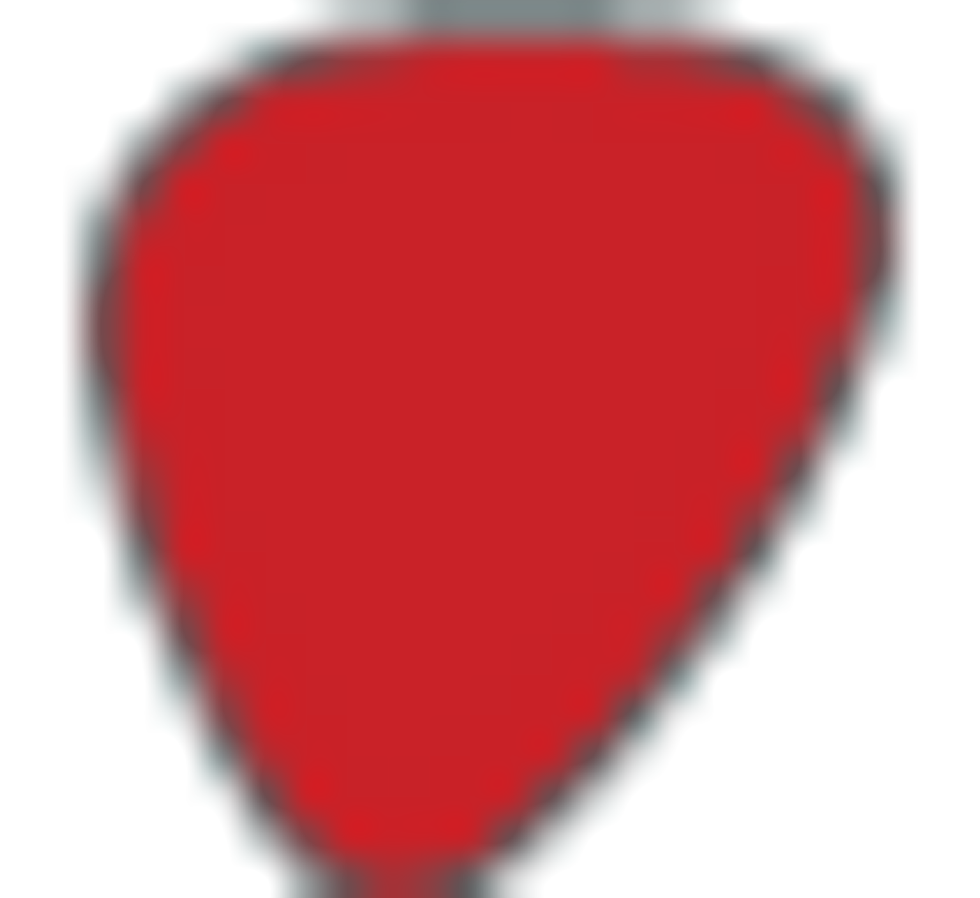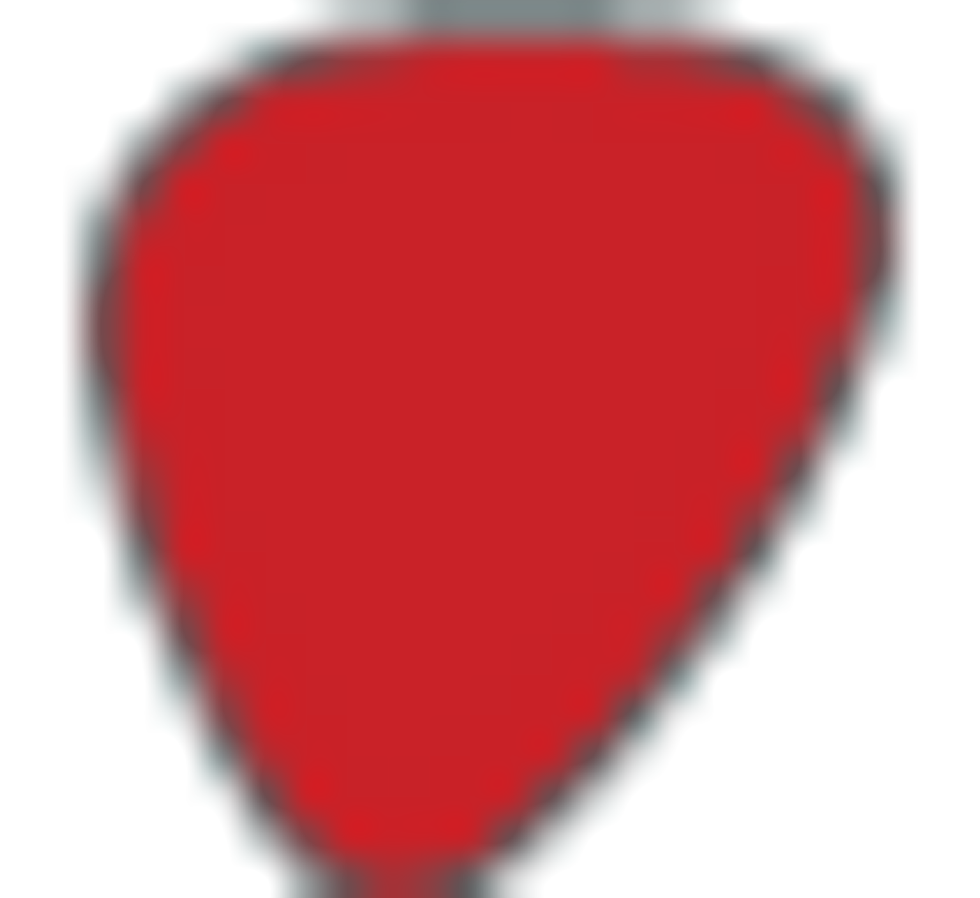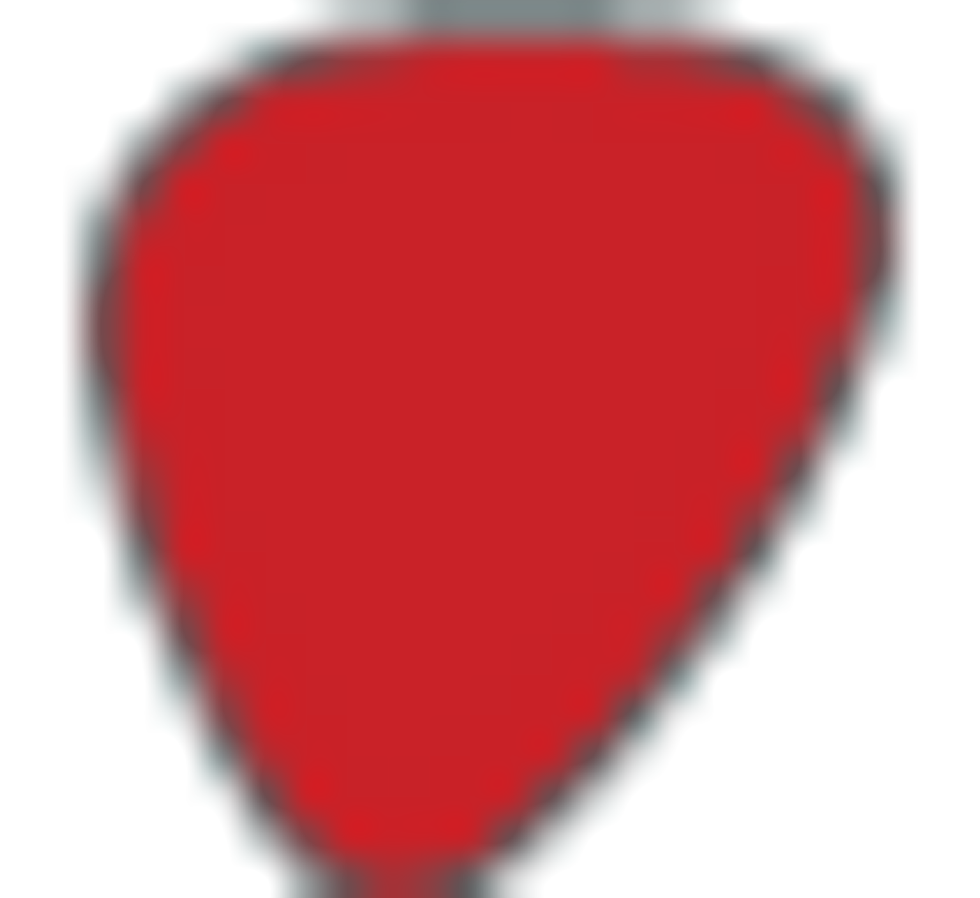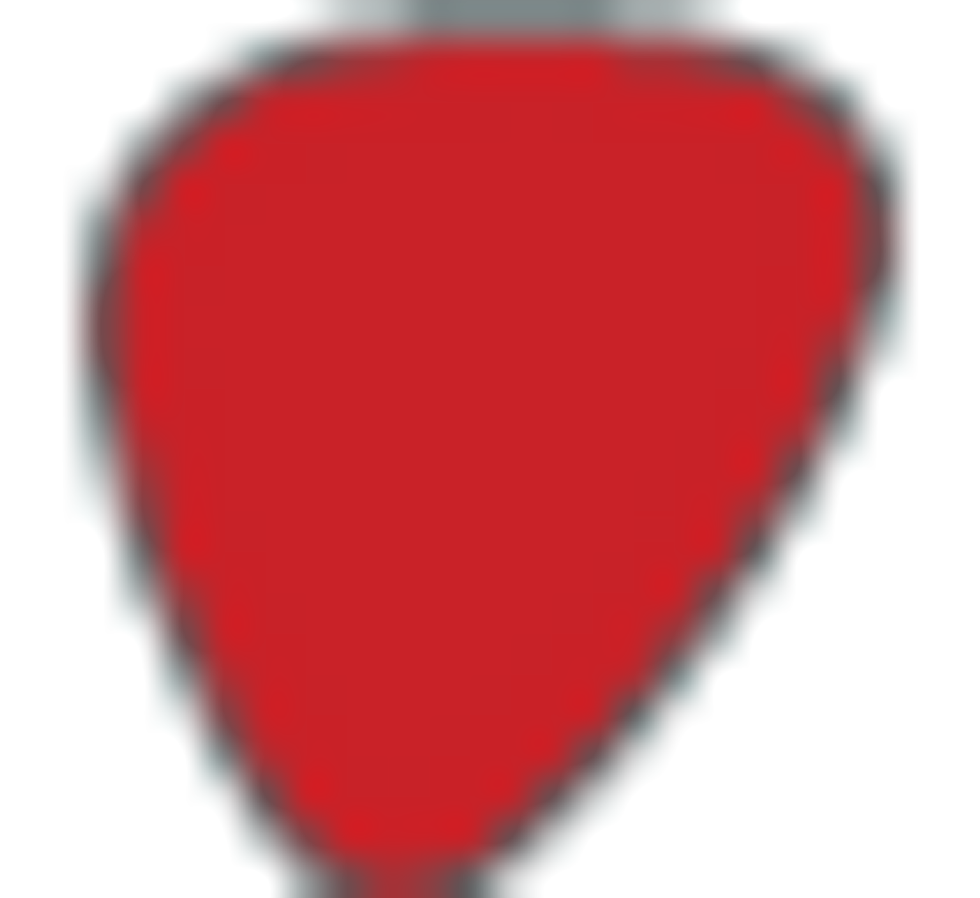 Value: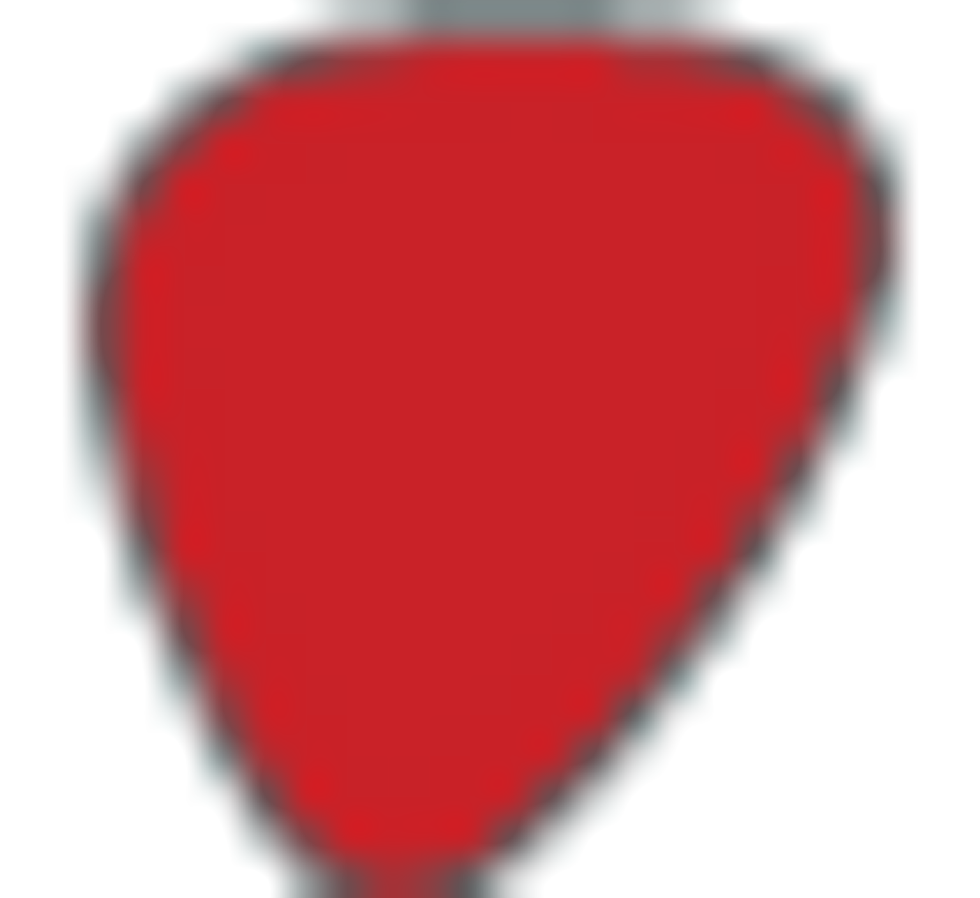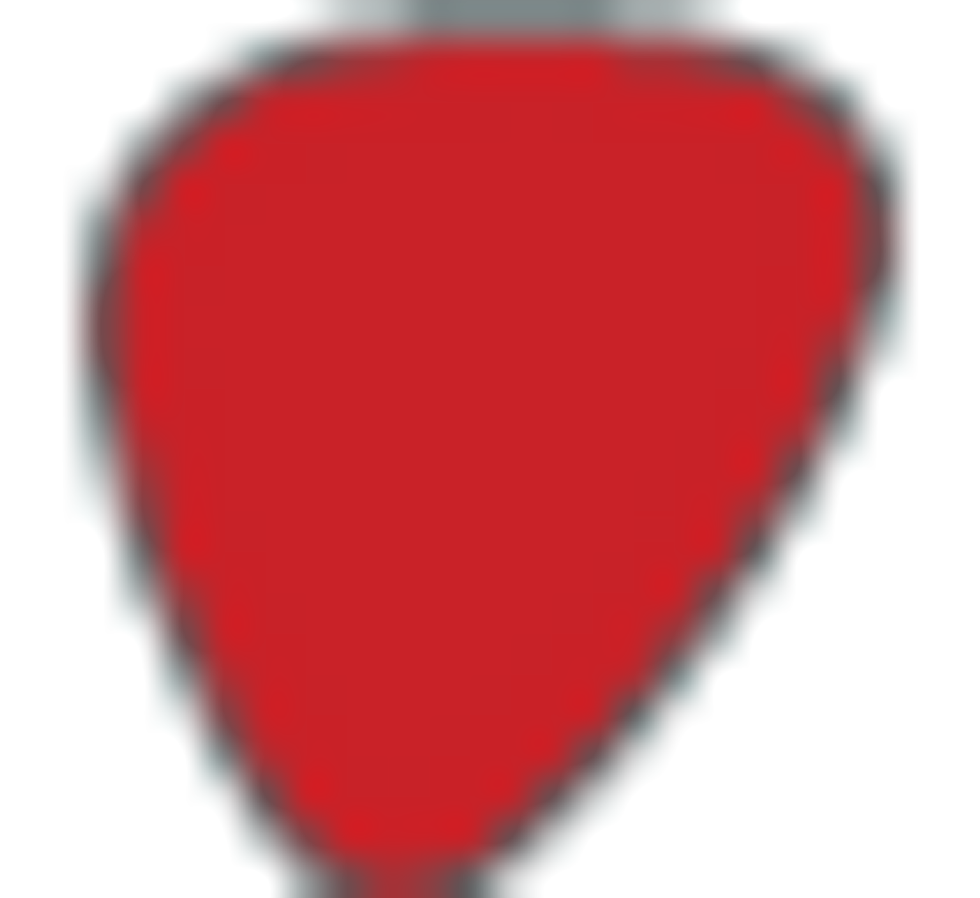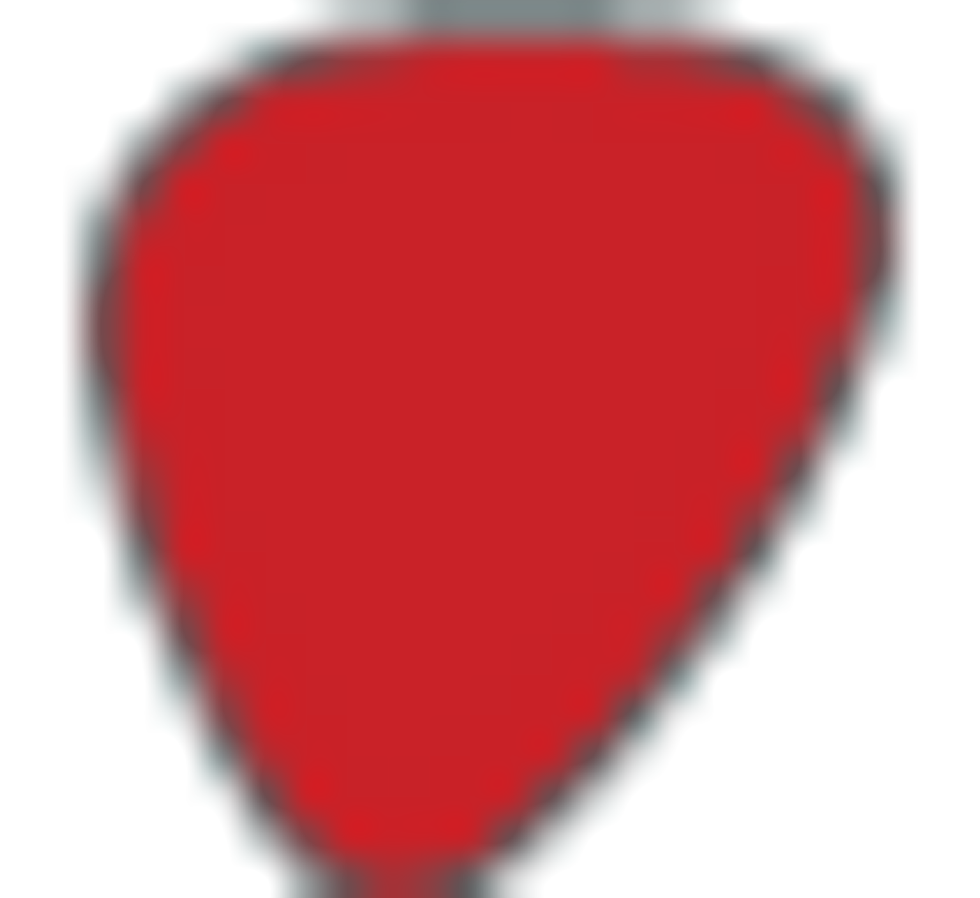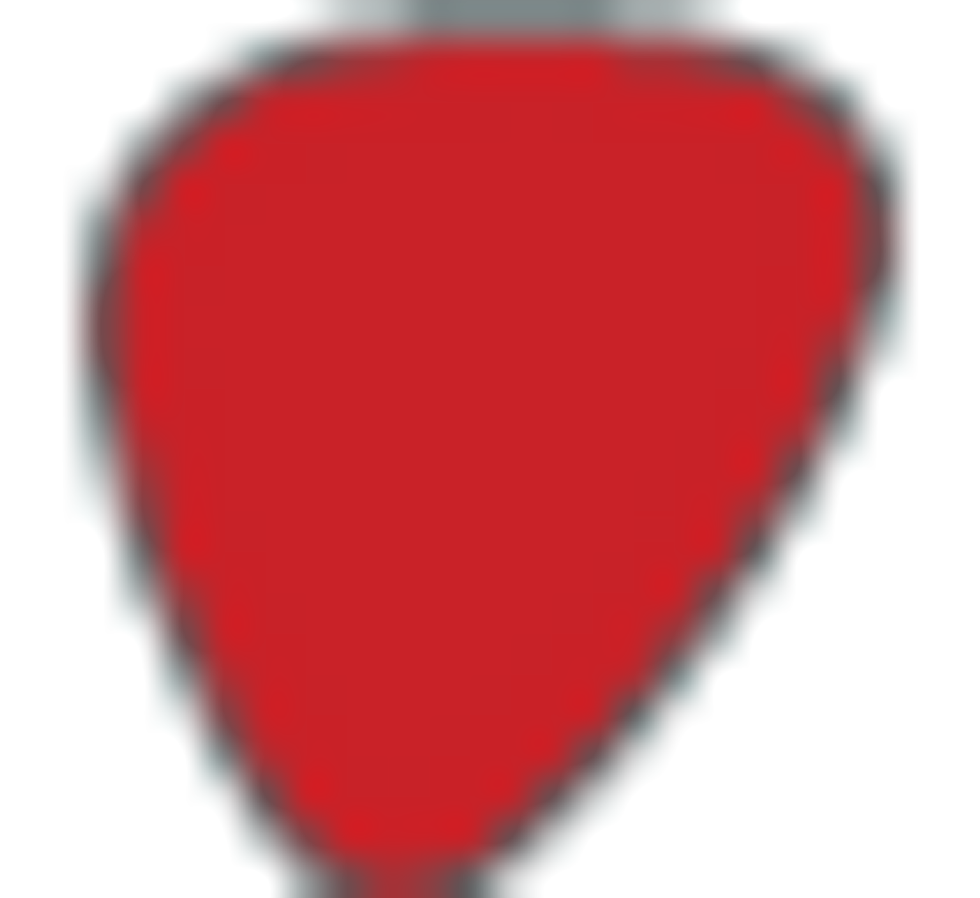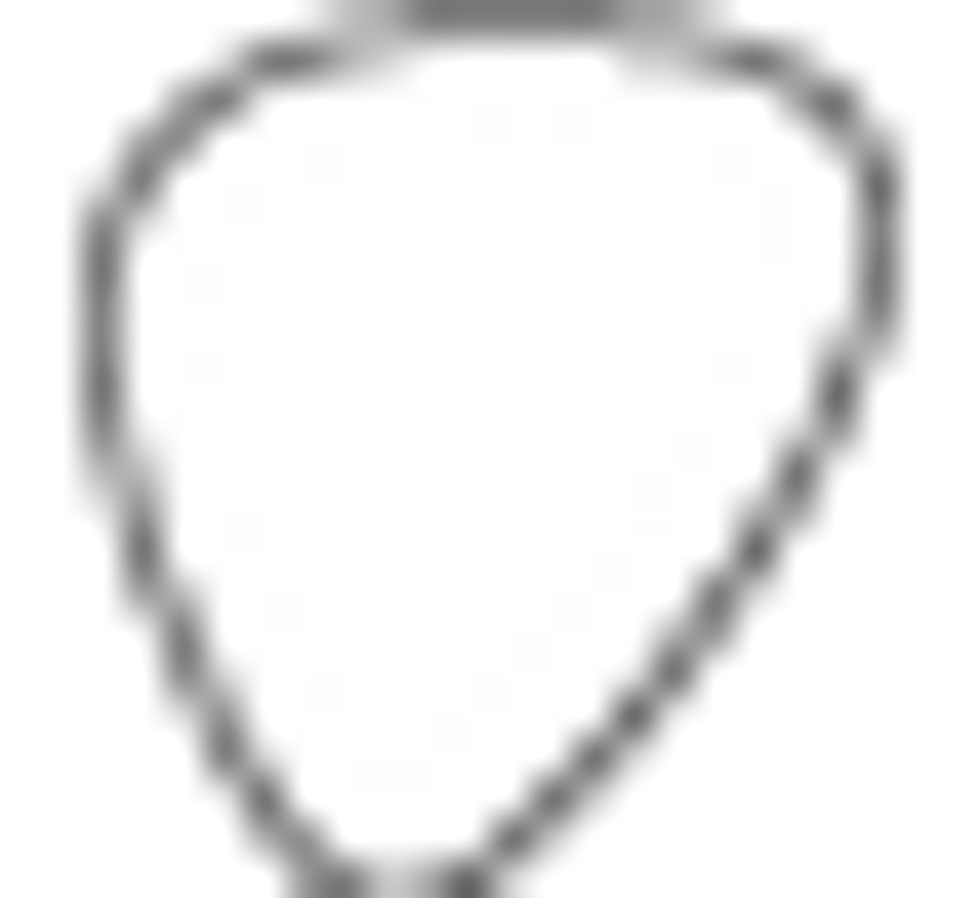 Street:
$909
KW Cabs
kwcabs.com
The ST-2m so excelled at focusing the Mesa's lows that after a while, the bottom end became almost fatiguing and I had to drop the amp's bass control lower than normal. Fortunately, one of this cabinet's many sweet spots is right at a volume setting that isn't overpowering and more than loud enough to work with a full band. But if you really want to be heard over everyone else and play at obscenely high volumes, the KW will oblige without sounding choked. Just be wary of sitting right in the speaker's direct line of fire—the projection from this monster is intense.
The ST-2m is equally adept at delivering luscious clean tones as it is at kicking out vicious metal tones. And in some ways the cleaner sounds are even more impressive. Removing the portion of the back panel and hooking up a Fender Twin and a Stratocaster was a revealing demonstration of just how much warmth this cabinet can lend. The Twin's lows were perceptibly richer and displayed more midrange presence, and in general, the harmonic spectrum sounded wider and more alive. Perhaps the only sacrifice was a touch of glassiness in the highs. But a Tele-wielding country player with a craving for twang could still sound fantastic with this setup, even if the slightly rounded highs and increased midrange punch tilt the rig toward blues and rock tones.
The Verdict
A cabinet can either add detail to a great tone or crush your sound under a blanket of brittleness, mud, or thin-bodied projection. But KW's ST-2m won't squelch the tone of your amp, and it's almost certainly going to enhance the projection and low-end detail you'll hear from it. If you're used to the traditional tones of birch-ply cabs, the tonal coloration of the ST-2m will probably be a surprise—and perhaps an acquired taste. But KW has a huge selection of tonewoods and models to choose from (including bass cabinets), so there's a good chance you'll find a KW cabinet recipe that complements and enhances your amp and playing style.
With a missing pickguard, likely non-original pickups, replacement knobs, and tarnished hardware, this Ibanez Custom Agent is worth only about half of its value in excellent condition. Hi Zach,

With a missing pickguard, likely non-original pickups, replacement knobs, and tarnished hardware, this Ibanez Custom Agent is worth only about half of its value in excellent condition.
Hi Zach,
I've had this Ibanez for at least 25 years, but have never been able to assess its value. The only identification number I can find is "Y20" stamped into the fretboard below the 22nd fret. I've seen similar guitars for sale online that range from $750 to $2,500. It seems like the value mainly depends on whether it's a pre- or post-lawsuit guitar. How can I tell what I've got?
Any help you can provide is appreciated!
Thank you,
Doug in Tampa, FL
The Custom Agent's unique mandolin-scroll-style headstock represents one of the first examples of an Ibanez original design.
Hey Doug,
These Ibanez "copy" guitars from the 1970s are so cool in my opinion. While it's obvious they are copies of popular models, Ibanez designers applied their own artistry and flair to them—something Gibson and Fender rarely dared to try. After looking through the book Ibanez: The Untold Story and older Ibanez catalogs, your guitar appears to be a mid-'70s Custom Agent model 2405.
The Custom Agent 2405 was produced between circa 1974 and 1977, but serial numbers were not applied to Ibanez guitars until September 1975. Since your guitar does not have a serial number (you might want to check the potentiometers for date codes), it was most likely produced before September 1975. Unfortunately, I wasn't able to find any reference to the Y20 marking on the fretboard.
The development of this guitar is interesting, especially because the design is unique. But first, let me give some background on the "lawsuit era" of Ibanez guitars. Up until the mid-1970s, Ibanez mainly offered Japanese-manufactured copies of popular American designs like the Stratocaster and Les Paul. The large American guitar manufacturers certainly didn't appreciate the business they were losing as a result of Ibanez blatantly copying their instruments. And on June 28, 1977, Norlin (Gibson's parent company) filed a lawsuit against Elger (Ibanez's parent company) for trademark infringement, claiming Ibanez was copying Gibson's headstocks too closely.
What many people don't realize is that by 1975, Ibanez was already working on their "original designs." By the time the lawsuit was filed, nearly all Ibanez guitars had a much different, non-Gibson-style headstock. That's not to say the body shapes weren't still being copied, but there wasn't much Gibson or Fender could do about this since they didn't have specific enough trademarks on their body shapes or styles. The lawsuit never went to trial, and Elger signed an agreement to stop marketing Gibson-copied designs and using model names suggestive of Gibson. Elger complied, but the lawsuit represented what was really more of a formality than a radical change in the way Ibanez built their guitars.
The model 2405 as it appeared in mid-'70s Ibanez promo literature.
The Custom Agent was one of the first Ibanez guitars to feature an original design. The body is obviously based on a Les Paul, but it has a mandolin-scroll-style headstock, banjo-style fretboard inlays, and a decorative pearl inlay below the stud tailpiece that gives the appearance of a trapeze tailpiece. Though it's missing on your guitar, the stock pickguard for this model was also uniquely shaped with scrolls.
According to factory literature, the Custom Agent featured a mahogany body with a maple or birch top, a set maple neck, a 22-fret rosewood fretboard, two covered Super 70 humbuckers, and four knobs (two volume, two tone). Today, in excellent original condition, this guitar is worth between $1,200 and $1,500. However, since the pickguard is missing, the pickups may not be original, the knobs appear to have been replaced, and the hardware is tarnished, your guitar is worth between $750 and $900. Original condition is everything!
If possible, you should try to return this guitar to its original condition, or at least as close as you can get. Realistically, you probably won't be able to find a replacement pickguard, but I'm sure there is someone out there who could build one for you. If you can find some period-correct knobs and a set of Super 70 pickups with covers, you really will have a treasure on your hands!
Zachary R. Fjestad is author of
Blue Book of Acoustic Guitars
,
Blue Book of Electric Guitars
, and
Blue Book of Guitar Amplifiers
. For more information, visit
bluebookinc.com
or email Zach at
guitars@bluebookinc.com
.