Fender honors country pioneer Waylon Jennings with a limited-edition Telecaster and Phaser pedal.
The "Outlaw Country" pioneer was rarely seen without a Fender guitar in hand—and more often than not, it was his prized, leather-clad 1954 Telecaster. FCS Masterbuilder Dave Brown worked closely with the Jennings family estate to replicate even the smallest details of Waylon's iconic guitar after deconstructing the original.
Throughout his career, Jennings consistently topped charts and received awards including induction into the Country Music Hall of Fame and Male Vocalist of the Year, both from the Country Music Association. Although the country legend passed away over 20 years ago at age 64, the impact he left on the genre is still felt today. Today, Waylon's legacy lives on through his son, two-time Grammy winner Shooter Jennings, who's released 11 studio albums and produced dozens of songs spanning across multiple genres and many different artists including Tanya Tucker and Brandi Carlile.
Waylon Jennings Telecaster
The limited-edition Waylon Jennings Telecaster is designed to replicate Jennings's original model down to the smallest of details. The 2-piece ash body is finished in period-correct Butterscotch Blonde before being wrapped in the distinctive, hand-tooled leather cover and paired with a 10/56 "V"-shaped, one-piece quartersawn maple neck. Custom Shop Hand-Wound '50/'51 Blackguard pickups provide unmistakable early-'50s Telecaster tones with clear, crisp highs with well-balanced midrange and low end. $25,000.00 USD.
The Limited Edition Waylon Jennings Telecaster | Dream Factory | Fender
"Waylon Jennings' 1954 Telecaster is instantly recognizable, both in style and sound, and it was an honor to work with Shooter and the rest of the Jennings family to recreate an instrument that helped define Waylon's career," said Dave Brown, Masterbuilder, Fender Custom Shop. "The original Telecaster was gifted to Waylon back in the 60s which he eventually had wrapped in a hand-tooled leather. I was excited to feature its incredible specs, including the banjo tuner that allows players to detune the low E enabling them to drop to a low D. The Telecaster, the pedal and accessories from the capsule collection pay a beautiful tribute to Waylon's musical legacy."
Waylon Jennings Phaser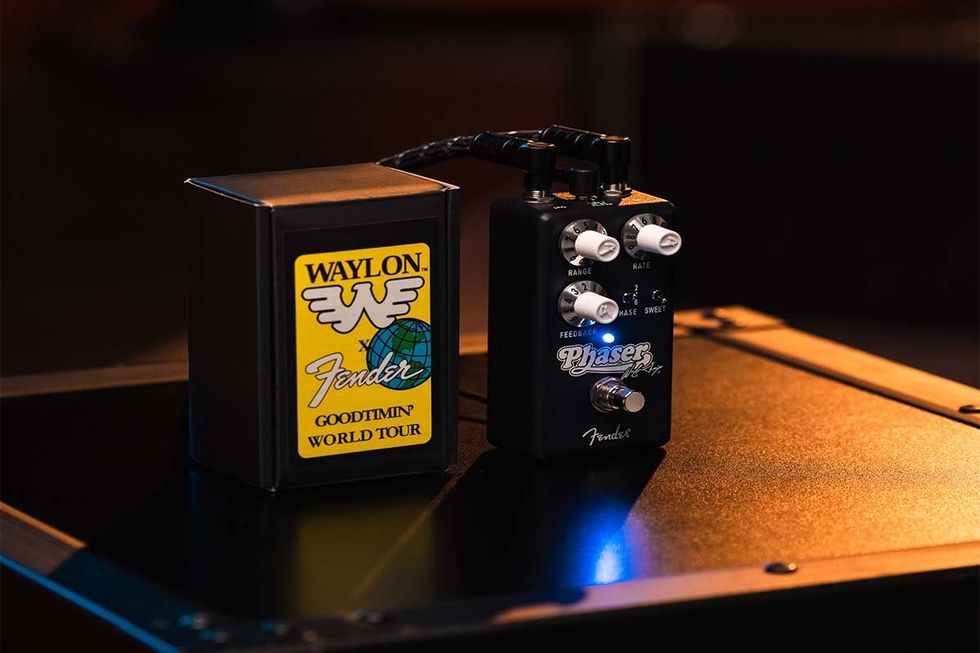 Building on Fender's original four-stage phaser circuit developed in the 1970's, the Waylon Jennings Phaser provides three distinct flavors of phasing by switching between two, four, or six phase stages. When combined with the Range and Feedback Controls, these three phase voices cover the gamut of phasing tones used by Jennings on stage and in studio.
$129.00 USD.
Fender Waylon Jennings Phaser Demo | First Look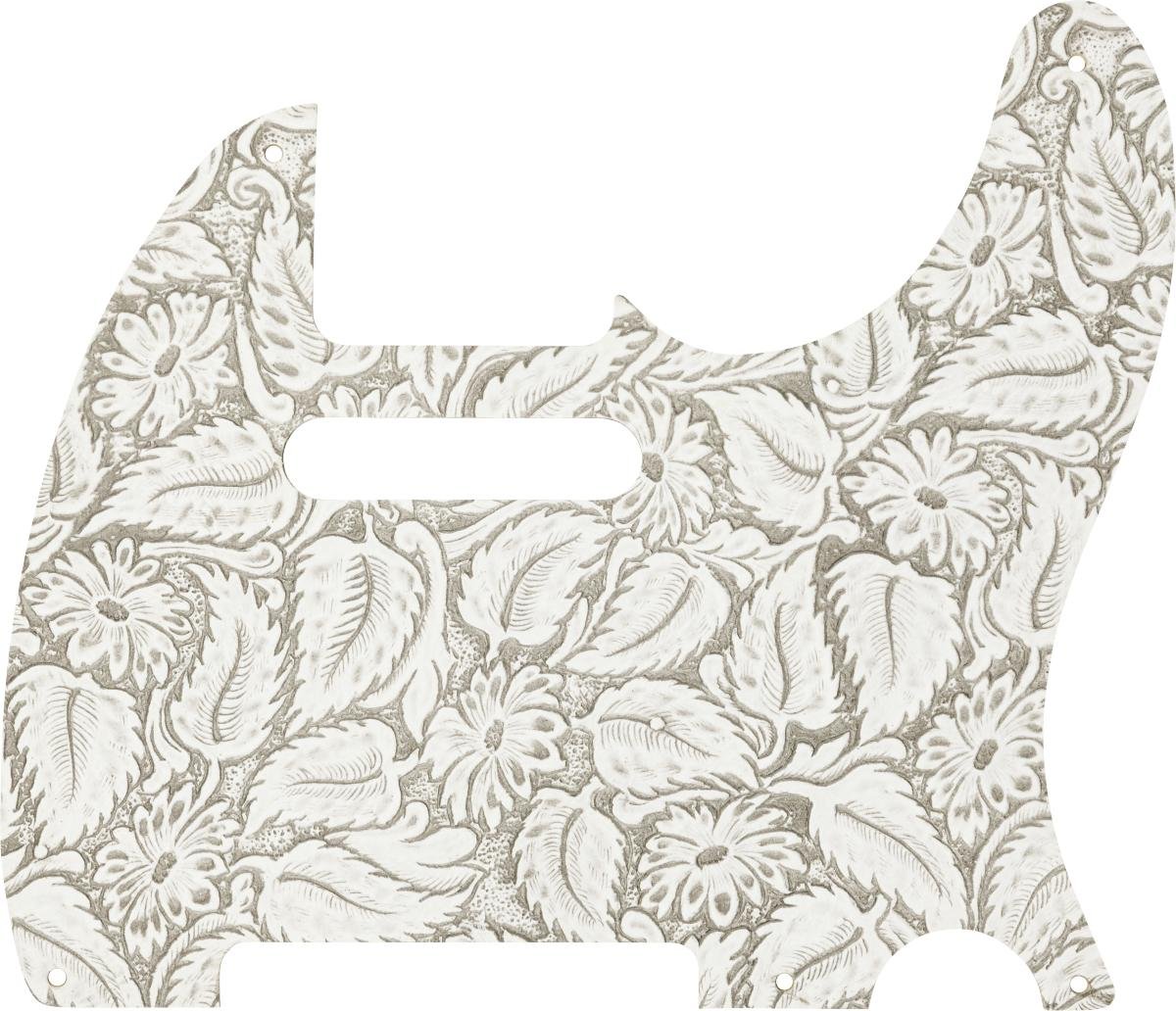 Fender
The 2020 CMT Music Awards was filmed very differently this year, with COVID safety measures in place, including rigorous testing and social distancing, as well as separately filmed, pre-taped outdoor performances.
Behind the scenes at the CMT Music Awards in the time of COVID.
After my first gig-less summer in 35 years, I just filmed the 2020 CMT Music Awards. Although I've had the musical director/guitarist slot on this show for 10 consecutive years, Season 11, like everything else in 2020, was unlike anything I'd ever experienced.
Pre-pandemic, the Awards show was scheduled for June 6. In April and May, we speculated. Then the show date was pushed back several times. Then just a few weeks ago, about the time I had quit thinking about it, I got the call to save dates sometime between late September to early October. I called my band of TV-gig go-to-players, who all, not surprisingly, had wide open calendars. We were thrilled to be going back to work.
The network's chief concern was safety. They set up a COVID testing facility in Nashville's Bridgestone Arena and had every person associated with the show get tested multiple times before they reported to work. The entire band was tested once, then paid to self-quarantine, then tested again, quarantined, and then finally allowed to get together at the largest rehearsal room at Soundcheck Nashville for a closed rehearsal. We were greeted by four "COVID Compliance Officers," who took our temperature, asked about our health, and explained the safety policies. Everybody had a mask on at all times unless they were singing on a mic.
Normally, we would be joined by the six artists we were performing with. However, as a safety precaution, the artists were not allowed at the rehearsal. Instead, I put together a mock-up arrangement out of their singles, and then sent the roughs to the artists. If the singers had questions or changes, we communicated by phone or email. The band then recorded a live run of each song during rehearsal, and these recordings were sent to the artists so they could familiarize themselves with the arrangements. Because the artists weren't at rehearsal, somebody from the band had to sing a guide vocal to cover the missing star's vocal on each recording. There's a performance of me butchering a recent No. 1 song that I hope doesn't see the light of day.
After rehearsal, the band was told to get COVID testing a third time and then quarantine ourselves until we filmed four days later. The network took testing seriously. Two days before the shoot, when our fiddle player had not completed her third test, a producer called me and told me to get her in line ASAP or she wouldn't perform.
There's a performance of me butchering a recent No. 1 song that I hope doesn't see the light of day.
Normally, the CMT Awards are filmed live at the Bridgestone in front of country music's finest and an audience of 5,000 fans, plus millions of home viewers. This time, we had to shoot each performance separately to maintain social distancing. We filmed in a field in Arrington, Tennessee, about 30 minutes from the Bridgestone. No crowd, just a few lucky fans sitting in the beds of trucks parked behind our stage. Artists sang from a separate stage that was about 15 feet in front of us. There was a minimal camera crew and a drone filming safely from above (which was surprisingly loud and distracting). All crew, producers, and hair/makeup artists that approached the stage wore face shields and masks.
Instead of a large tent full of craft services, they had COVID-compliant, hermetically sealed individual snack bags prepared for everyone (fruit, candy, gum, protein bars, basically sugar). Five band members were sequestered in a large dressing room, with one member having her own room. A producer came to our dressing room and had each musician list our instruments in the event that any band members for other acts tested positive. If needed, a quick sub player who was certified COVID-free could fill in last minute.
I've not yet seen our performances, but they all sounded good going down and, in spite of the fact we were performing in an empty field instead of a packed arena, the energy felt good. The network is still painstakingly filming the show one separate performance at a time. It's got to be wildly expensive and a logistical nightmare. I'm grateful to the network for making it happen. It felt great to be making music with my friends. It was odd in the respect that I've been working with the same production crew for roughly 15 years, but this time, there was no hugging, high-fives, or hanging out. But we looked at each other through our masks and felt connected.
On the upside, it was the easiest band photo ever. Since everyone wore a mask, nobody was making an odd face. For me, the sweetest part of the show was playing my buddy Ron Schuster's 1980 Gibson L-5 the entire show. Ron left the arena earlier this year, but I remember sneaking into bars to watch him when I was 15 like it was yesterday. Our time here is shockingly brief, enjoy the ride.
B-bender, mini-bucker, and copious switching options make this session master's signature Telecaster a twanging tone chameleon.