Fender Launches Waylon Jennings Signature Telecaster and Phaser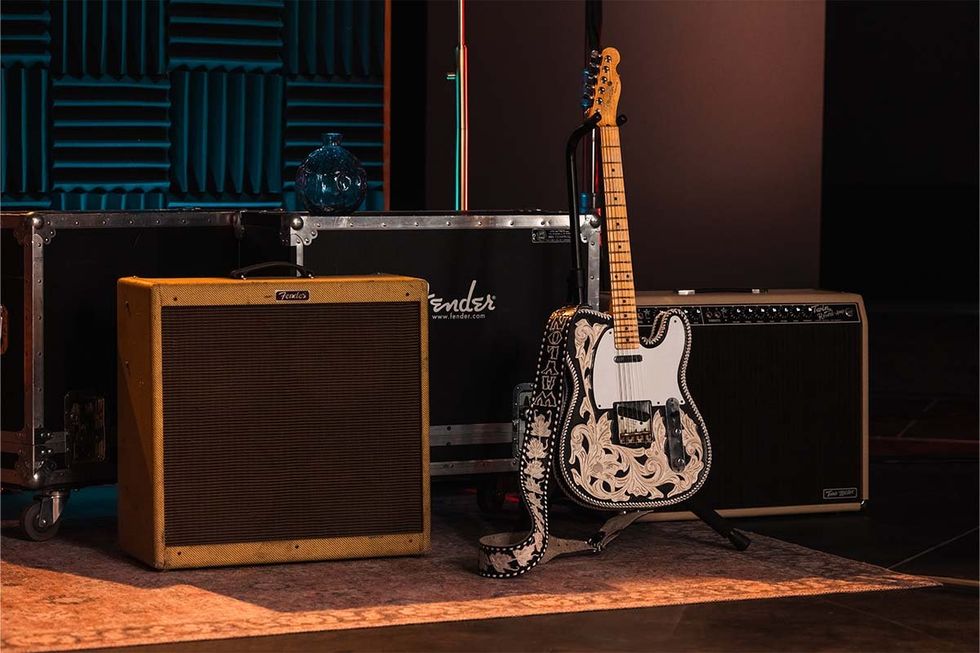 Fender honors country pioneer Waylon Jennings with a limited-edition Telecaster and Phaser pedal.
---
The "Outlaw Country" pioneer was rarely seen without a Fender guitar in hand—and more often than not, it was his prized, leather-clad 1954 Telecaster. FCS Masterbuilder Dave Brown worked closely with the Jennings family estate to replicate even the smallest details of Waylon's iconic guitar after deconstructing the original.
Throughout his career, Jennings consistently topped charts and received awards including induction into the Country Music Hall of Fame and Male Vocalist of the Year, both from the Country Music Association. Although the country legend passed away over 20 years ago at age 64, the impact he left on the genre is still felt today. Today, Waylon's legacy lives on through his son, two-time Grammy winner Shooter Jennings, who's released 11 studio albums and produced dozens of songs spanning across multiple genres and many different artists including Tanya Tucker and Brandi Carlile.
Waylon Jennings Telecaster
The limited-edition Waylon Jennings Telecaster is designed to replicate Jennings's original model down to the smallest of details. The 2-piece ash body is finished in period-correct Butterscotch Blonde before being wrapped in the distinctive, hand-tooled leather cover and paired with a 10/56 "V"-shaped, one-piece quartersawn maple neck. Custom Shop Hand-Wound '50/'51 Blackguard pickups provide unmistakable early-'50s Telecaster tones with clear, crisp highs with well-balanced midrange and low end. $25,000.00 USD.
The Limited Edition Waylon Jennings Telecaster | Dream Factory | Fender
"Waylon Jennings' 1954 Telecaster is instantly recognizable, both in style and sound, and it was an honor to work with Shooter and the rest of the Jennings family to recreate an instrument that helped define Waylon's career," said Dave Brown, Masterbuilder, Fender Custom Shop. "The original Telecaster was gifted to Waylon back in the 60s which he eventually had wrapped in a hand-tooled leather. I was excited to feature its incredible specs, including the banjo tuner that allows players to detune the low E enabling them to drop to a low D. The Telecaster, the pedal and accessories from the capsule collection pay a beautiful tribute to Waylon's musical legacy."
Waylon Jennings Phaser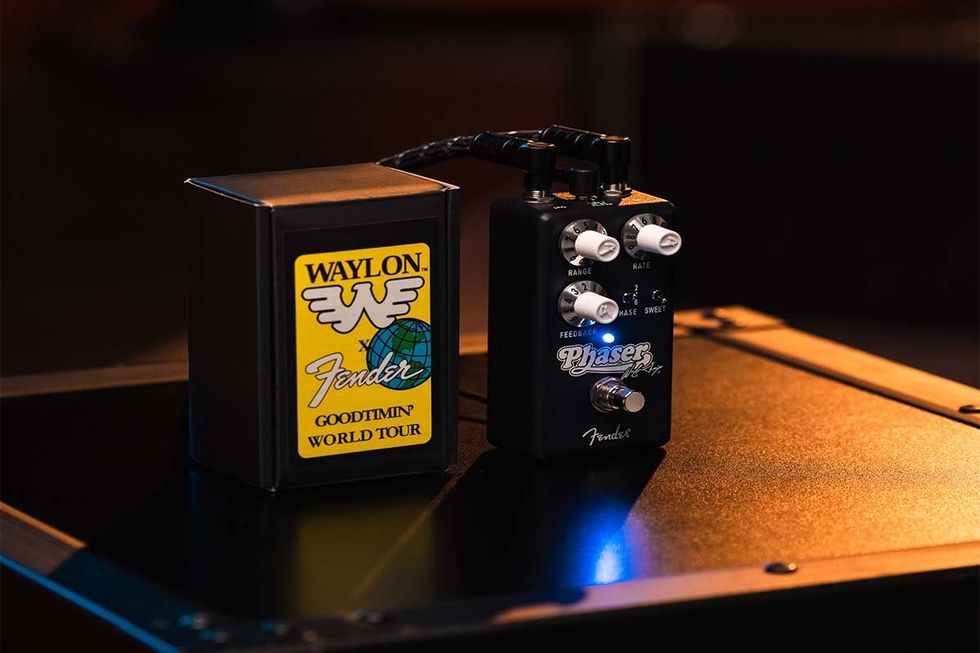 Building on Fender's original four-stage phaser circuit developed in the 1970's, the Waylon Jennings Phaser provides three distinct flavors of phasing by switching between two, four, or six phase stages. When combined with the Range and Feedback Controls, these three phase voices cover the gamut of phasing tones used by Jennings on stage and in studio.
$129.00 USD.
Fender Waylon Jennings Phaser Demo | First Look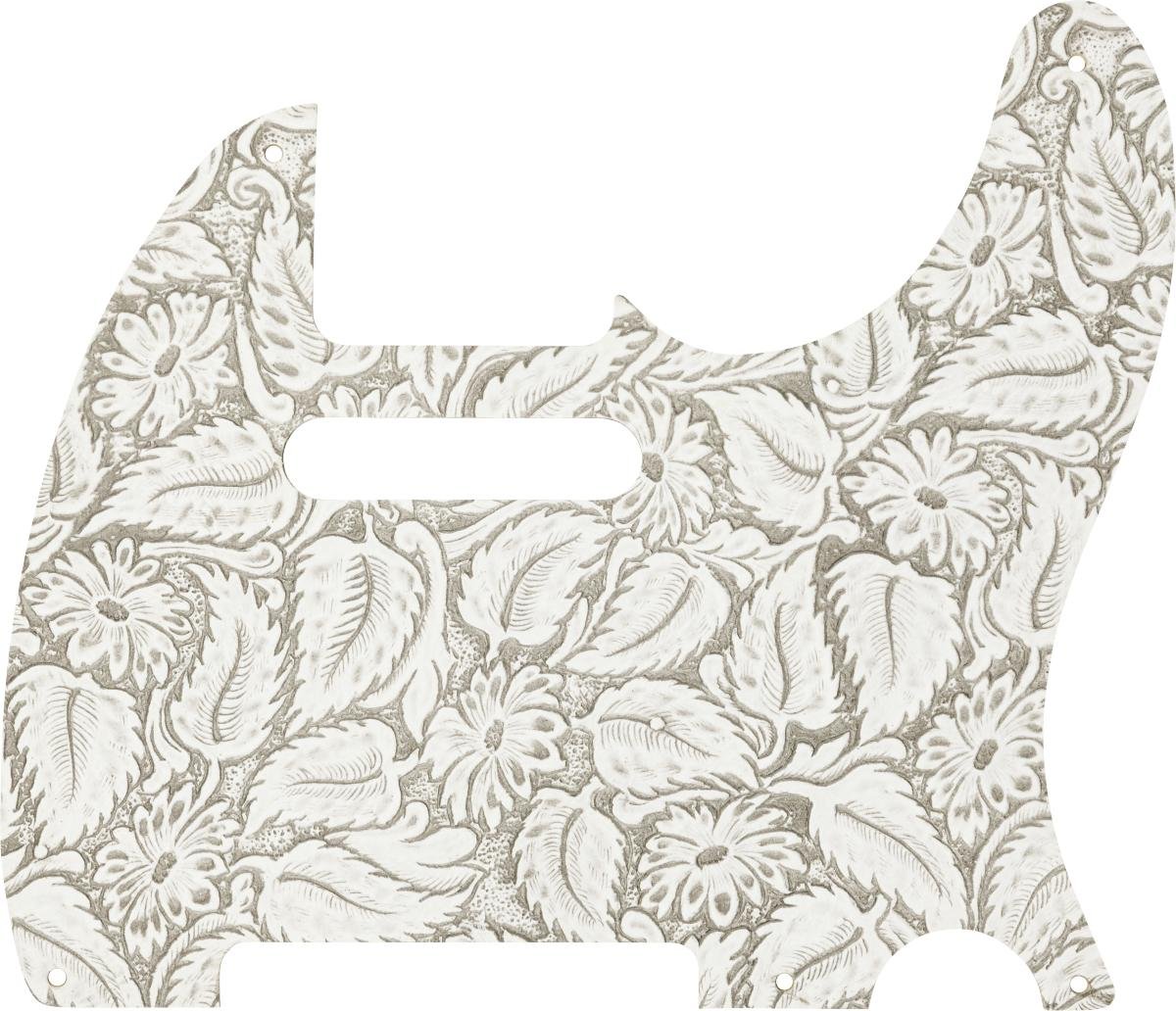 Fender