You could win one of SIX pedals from Carl Martin, Revv, Earthboard, GUP Tech, SoulPedal, or StewMac! Enter before July 6 for your chance to win.
The world of music has changed and the world of guitar playing has changed along with it. It is becoming normal to not see the full guitar rigs of the 70's 80's and 90's, and just see guitar players with minimal systems to achieve their signature sounds.

Introducing the Carl Martin Ampster…. from the company that has shone the single analog light down that deep digital tunnel. The Ampster, a single tube driven amp/speaker simulator that can either supplement your amp, or replace it. A fully analog unit with controls that are the same as your amplifier with the addition of a mute switch, a speaker selection switch and a voicing switch. What's more important, the Ampster reacts to your playing in the same way your full size amp does, giving you the same organic feel with zero latency!

The Ampster is housed in a solid metal box with the standard EQ (Bass Middle Treble), pre and post volume/gain controls (Master & Gain) plus a Presence Control. There is a Mute Switch for obvious reasons and a Cabinet Switch with an LED Indicator light ( Red for a 2x12 Open Backed Cab, and Green for a 4x12 Closed Back Cab).

On the back of the pedal you will find a Ground Lift and a Voicing Switch (a subtle low end cap controlled voicing adjustment). Input, Link (output to your amp) Balanced DI (XLR output to go to a mixing or recording console), a Send and Return for those specific effects that shouldn't be in front of the amp, a Remote Input (cabinet sim) for use with digital or analog effect controllers like the Carl Martin Octaswitch 'The Strip', and your standard 9v 1A power input. It couldn't be simpler!

Plug your guitar straight in, or plug your pedal board into the input jack, choose your output, and open your ears to a surprisingly big round clean sound. By adjusting the Gain, you can get a hint of that decidedly British Overdrive sound for which Carl Martin has become so well known, depending of course on the guitar and pickup configuartion. Our test players have fallen in love, telling us the Ampster reacts just like their standard amps, organic and responsive to your playing style or attack. In fact, the Ampster sounds just like a full size amp, but it fits on your pedalboard. Take a look at the videos…we are certain you will want to take the Ampster for a test drive!
Carl Martin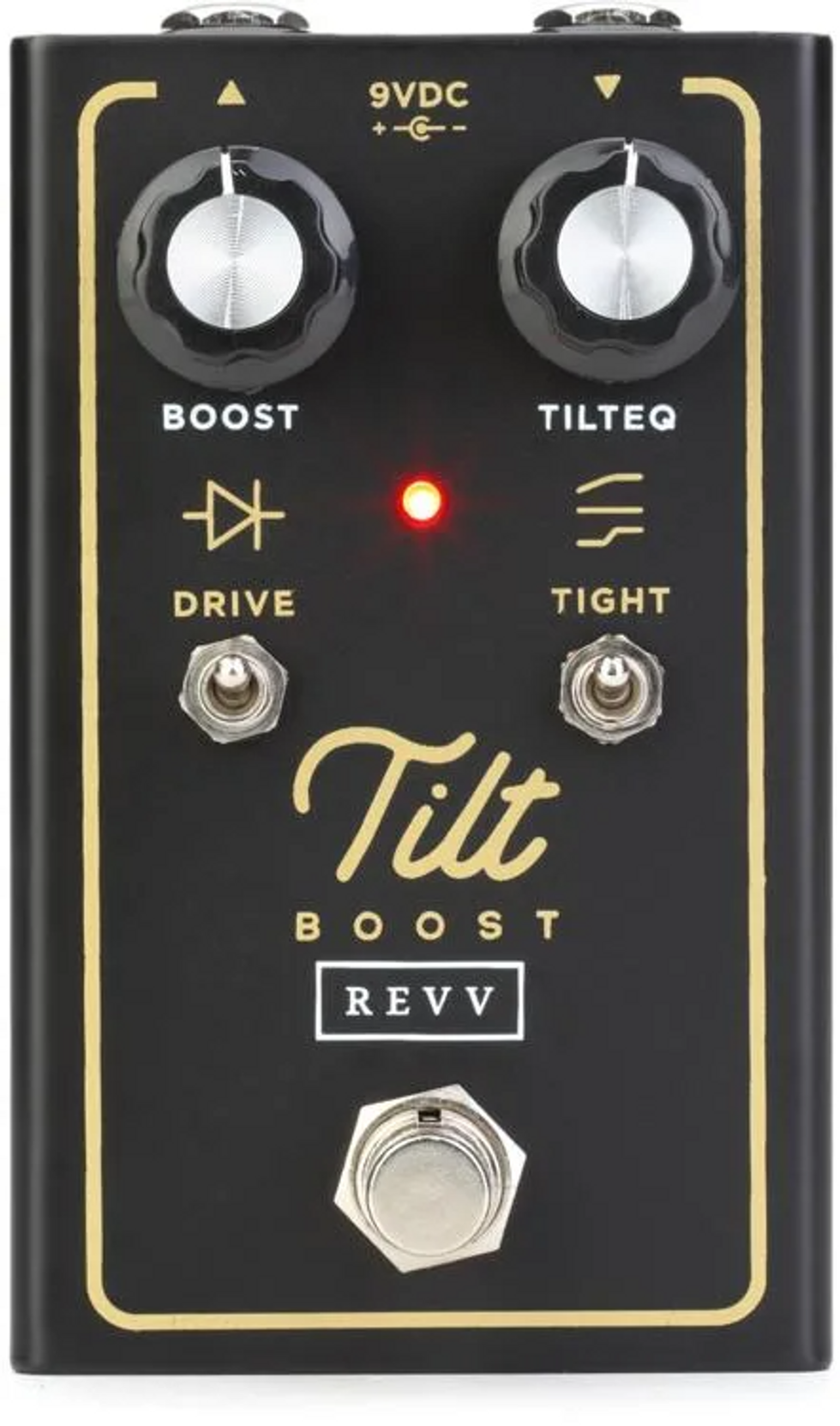 Pulled directly from Tilt Overdrive's Boost circuit, Tilt Boost provides up to 20dB of organic level with an intuitive Tilt EQ control that simultaneously increases treble & decreases bass (or vice versa). This allows you to instantly fine tune your feel & tone, & combined with the strategic frequency choices of the independent 3-position Tight Switch, means you can use one knob to add fidelity, recover body, or maintain exact control of low end build up when adding level for an authentically clean boost without bloat. A new Drive Switch allows you to engage a fat overdriven tone reminiscent of Shawn's favorite setting on the full-sized Tilt Overdrive. Perfect for putting your solo over the top, or giving you a bolder, brasher always-on voice.
Tilt Boost was explicitly designed for use with any guitar & rig. It is fantastic for "waking up" a backline amp you're not a huge fan of, or transparently adding organic push to your favorite existing setup. You can use Tilt Boost to quickly account for guitar changes during a set, or into the front of your modeler or interface for some extra analog love. Use it to make solos cut, or musically tighten a brutal high gain tone. The possibilities are only bound by your imagination.
Tilt Boost is the ultimate workflow upgrade & tone enhancer that quickly solves problems to ensure you can focus on the music, always capture the perfect performance, & never have to leave tone on the table. Revv's Tilt EQ has reached its logical conclusion as the compact tone multitool you've been asking for. When it comes to size, maintaining the integrity of your favorite amp sound, & turning knobs - less is absolutely more. Take control of your tone with the clear, organic boost you won't want to turn off.
Revv Amplification
The EARTHBOARD EBII-SR is the single-row version. It has all the innovative features that came with the original EARTHBOARD as well as new built-ins designed to simplify the process of building and using your rig! The world's only magnetically designed and powered complete Effects Pedalboard System comes with everything you need so you can Focus on the Music, Not the Set-Up. Just add your pedals and patch cables - in under 30 minutes - and you're on your way... The complete EARTHBOARD EBII-SR Effects Pedalboard System comes with: EARTHBOARD EBII-SR board (Holds up to 5 standard size pedals plus 1 battery) 5 Gravity Boots (for 4 pedals and the battery) Gravity Boots come with "fuzzy" hook-side Velcro to easily transfer your pedals from your current board 4 Gravity Boot Tethers and 1 Battery Tether (connecting cables) to provide power from the Gravity Boots Standard 9v, 10,000mA long-lasting, rechargeable battery (includes USB charging cable and mesh carry pouch) Blue built-in undermount LED lights for the cool factor 2 Battery Port Input Jacks (side-mounted) for the option to place the battery on the floor next to the board to free up real estate on the board 2 Power Port Input/Output Jacks - (1 on each side for maximum flexibility) to power a floor pedal or use an AC Adapter if desired Compare this complete Effects Pedal Platform to plain ol' pedalboards. It comes with everything you need to get playing - just add your pedals and patch cables! And it's the cleanest, uncluttered rig available because we've eliminated the messy cobweb of daisy chains and power cords! The flexible, modular design allows you to build upon, move and re-arrange pedals and change your rig on the fly. No need to schedule half a day to modify your board…So you can Focus on the Music, not the Set-Up! Dimensions: L: 20" W: 7" H: approx. 4" at highest point. Weight (EBII + Gravity Boots): 6lbs.
Earthboard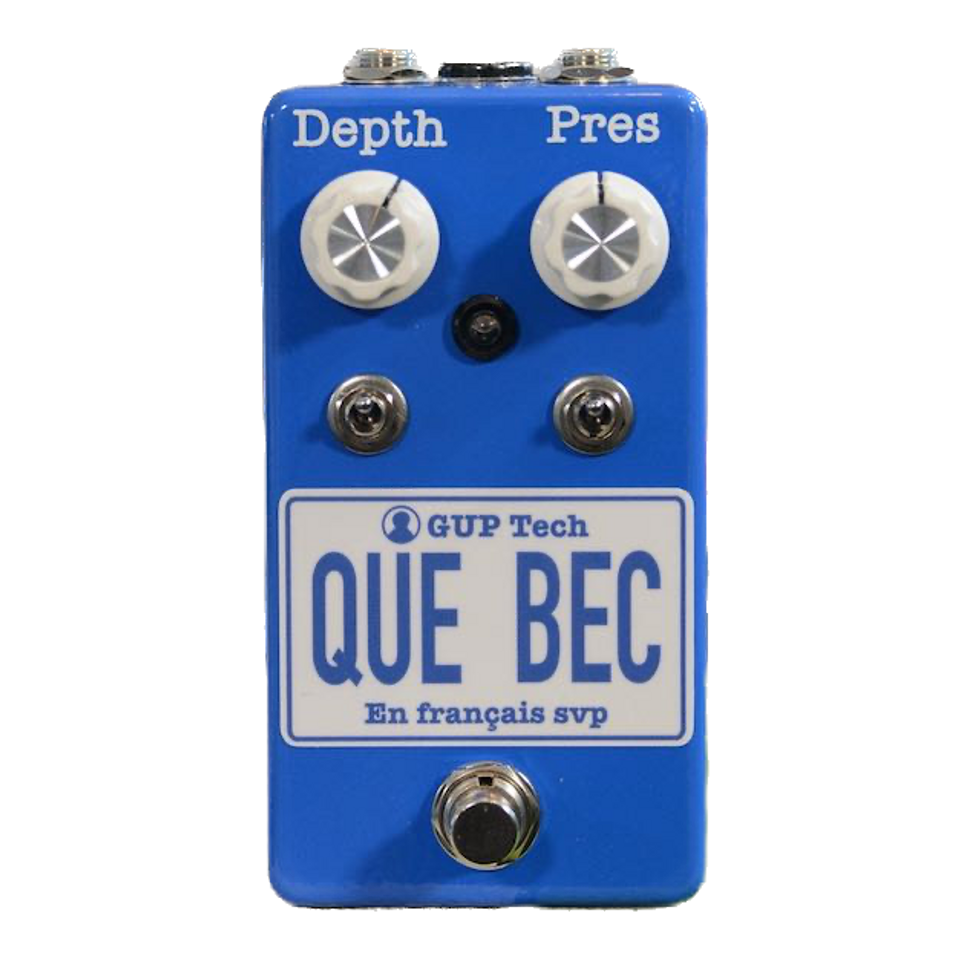 The PdeQ pedal (many call it the Québec pedal) emulates the effect of the Presence and Resonance/Depth tone on your amp.

It's a game changer if your amp doesn't come with a Presence/Resonance(depth) knob and you play chugging metal tones. Added at the end of your loop, just before the return, will give the extra OOOMMMPHHH and push to get out in the mix and hear yourself better.

Simple Presence (with on-off toggle) and Depth (with on-off toggle) controls. With both toggles Off, the pedal acts like a buffer.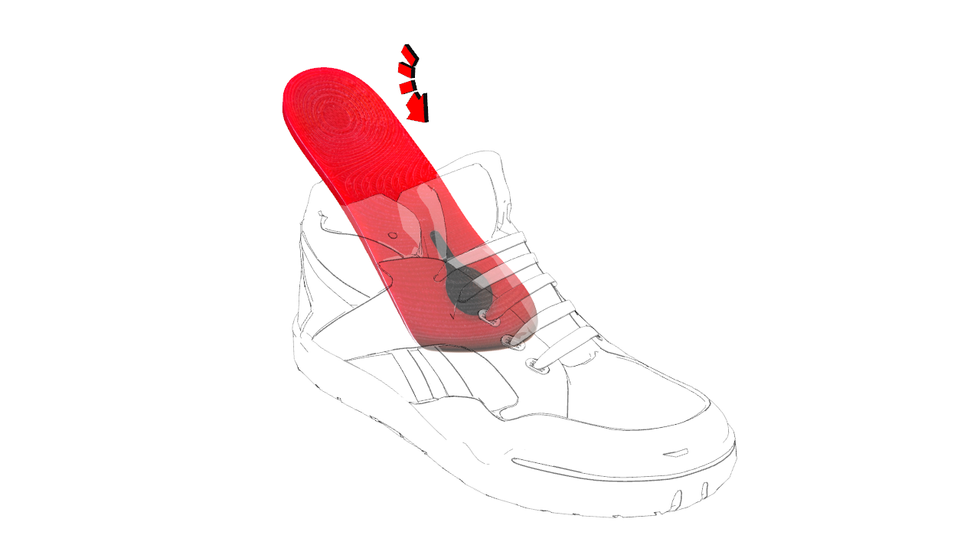 Hand & Machine Made in USA, Limited 1st Production units. The "Pedal" part slips into your shoe like an orthotic insole - 3D printed from flexible TPU. The fast Sub-1GHz Wireless Controller includes the classic analog Wah/Vol (optically isolated), Expression Out, plus virtual MIDI switches and knobs that you configure and arrange how you want to remote control your rig. SoulPedal® uses simple intuitive gestures and you set your trigger limits for the ultimate balance of freedom and reliability. Mirror or expand most Multi-effects and Modeling Amps (MIDI/Exp), or just stick to the classic Wah/Vol/Exp pedal to potentially improve your show and audience engagement... maybe even save some floor space. (The optional MIDI Setup uses an included wireless Dongle and a Beta Windows App for advanced setup and is not required for live use nor the internal pedals such as Wah.) The Pedal comes in three sizes, right foot.
SoulPedal
More than a "klone"—it's the closest we've ever seen to the real thing! Few pedals reach mythical status like the Klon Centaur Professional Overdrive. StewMac scoured the world for the EXACT right components to recreate this "holy grail" circuit as a kit. No you can build your own version of this incredibly hard to find pedal.

Considered the finest transparent overdrive ever, the original Klon is shrouded in mystery, epoxy, and hype—but amazingly, it delivers. It's a guitar player's dream come true: saturated tube tone from your amp at a reasonable volume. It doesn't change the character of your amp, you get just the right amount of overdrive without losing your unique tone. It's relied on by countless players like Joe Perry, Mike McCready, Joe Bonamassa, John Mayer, Nels Cline and more.

StewMac dug deep to find the identical pair of 1N34A germanium diodes just like the original. Many claim these diodes were the heart of the original Klon and why so many of the imitators fall short. This pedal is extremely easy to use: just gain, treble, and output. The gain is where the magic is by adding sweet saturation and harmonics while retaining the character of your amp. The treble acts as a boost or cut, allowing you to dial in the perfect mid-range for your tone.

Nobody does instructions like StewMac—they wrote a 40 page step-by-step instructions made for the first time builder. They left no stone unturned, you'll see every solder joint and resistor value to make sure your build is perfect from start to finish. And if you get stuck, StewMac's team of techs and players is here to help! This is a fun weekend project where you'll learn a lot and get a legendary pedal.
StewMac