A compact and suave bass amp with a Vox full of useful goods inside.
Vox's 50-watt Adio Air BS bass amp can certainly serve as a simple desktop "practice amp," but it's also loaded with onboard amp models and effects, works as a recording interface, houses an onboard tuner, and is equipped with Bluetooth for both streaming music and pairing with the amp's free Tone Room app.
The personal boom-box-sized amp is powered by plugging in or with eight AAs. It's unmistakably Vox-looking, with its diamond-pattern grille cloth protecting the two 3" drivers. The topside command center has a multitude of knobs and buttons to run all its features, but it's a smart and clean layout making it quite user-friendly straightaway. I dove right in to the "modern" amp model and topped it with the onboard fuzz effect for a pleasantly full, grinding rock tone. When I got the easy to use Tone Room app running on my iPhone, it allowed for a host of deeper tone tweaking and explorations of preset sounds.
One of them was "wah funk," a combo of the app's T Wah and hall reverb effects going through Vox's "classic normal" tube-head model, which served up a convincingly warm and funky auto-wah sound. The Adio Air BS is a fun little amp and I was impressed with the low-end and volume it could muster through its diminutive speakers while traveling down its rabbit hole of modeled tones.
Sure, you can spend much less than $300 for a 50-watt practice amp, but the Adio Air BS is much more than just a practice amp, if you take advantage of all it has to offer.
Test gear: Orange O Bass, Fender Precision
Recorded with Fender Precision using Adio Air BS as interface in Garageband.
Clip 1 - Wah funk preset. EQ flat.
Clip 2 - Modern amp model_Gain at 1'oclock, treble at noon, middle at noon, bass at 11 o'clock. Fuzz effect engaged.
Ratings
Pros:
Wide range of sounds. Great tones for its size. Stylish look. Bluetooth streaming and interface functionality are welcome features.
Cons:
It's pricey if you aren't using all the features. Tuner function is not inspiring.
Street:
$299
Vox Adio Air BS
voxamps.com

Tones:


Ease of Use:


Build/Design:


Value:


A 20-watt, tube/solid-state hybrid mini stack that oozes Orange cool and delivers many of the sweet tones that put Orange on the map.
Most players' first practice amps were garbage. They were there for us during our formative years as we learned the tricks of the trade, but every time you thought of your hero standing in front of a full stack that little 1x8 solid-state combo was sort of a letdown. Contemporary practice amps have never really had much cool factor—at least since solid-state became the standard at the affordable end of the spectrum. But Orange Amplification aims to change that with the new Micro Terror—a 20-watt, tube/solid-state hybrid mini stack that oozes Orange cool and delivers many of the sweet tones that put Orange on the map.
Tiny Monsters
The Micro Terror is—let's be frank—adorable at only 5.3" tall and 6.5" wide. Its looks a lot like Orange's Tiny Terror—complete with pictograph control labels and the company's classic color scheme—but shrunk down to less than half the size. The pint-sized powerhouse is sturdy, with an all-metal chassis and removable top cage housing all-analog circuitry. The surprisingly loud 20 watts are generated by a solid-state power amp fed by a 12AX7-based preamp for added warmth and response. Replacing the single tube is an easy process: Just remove the retaining screws securing the top cage, and pull it from its recessed socket. And since the amp was designed for ultra portability, it also comes packed with a set of European power adapters that can be quickly snapped into the amp's wall wart.
Overdriven single notes are thick and spongy and topped off by a bright but round attack that's a hallmark of Orange amps.

Due to its size, the Micro Terror has a limited—but useful—control set: Volume, tone, and gain knobs enable you to dial up everything from clean to highly saturated sounds. An auxiliary 1/8" jack serves as an input for an external audio source like an iPod or stereo. Orange also designed a matching 1x8 cabinet with a speaker that's voiced to get the most out of the Micro Terror. But the amp also has plenty of power for pushing a large 4x12 if you enjoy bigger tones. For late-night jamming, there's a 1/4" headphone jack that also disables the amp's 4 Ω speaker output when in use.
Micro Machine
The Micro Terror might look like a novelty item, but don't be fooled—there's a surprising amount of punch, grind, and real tones lurking inside. And it's certainly not your average practice amp with tin-can tone and stiff (or nonexistent) response.
Ratings
Pros:
Solid and well built. Nice Tiny Terror-like tones. Inexpensive and awesome looking.
Cons:
Not enough volume for playing over a loud drummer.
Tones: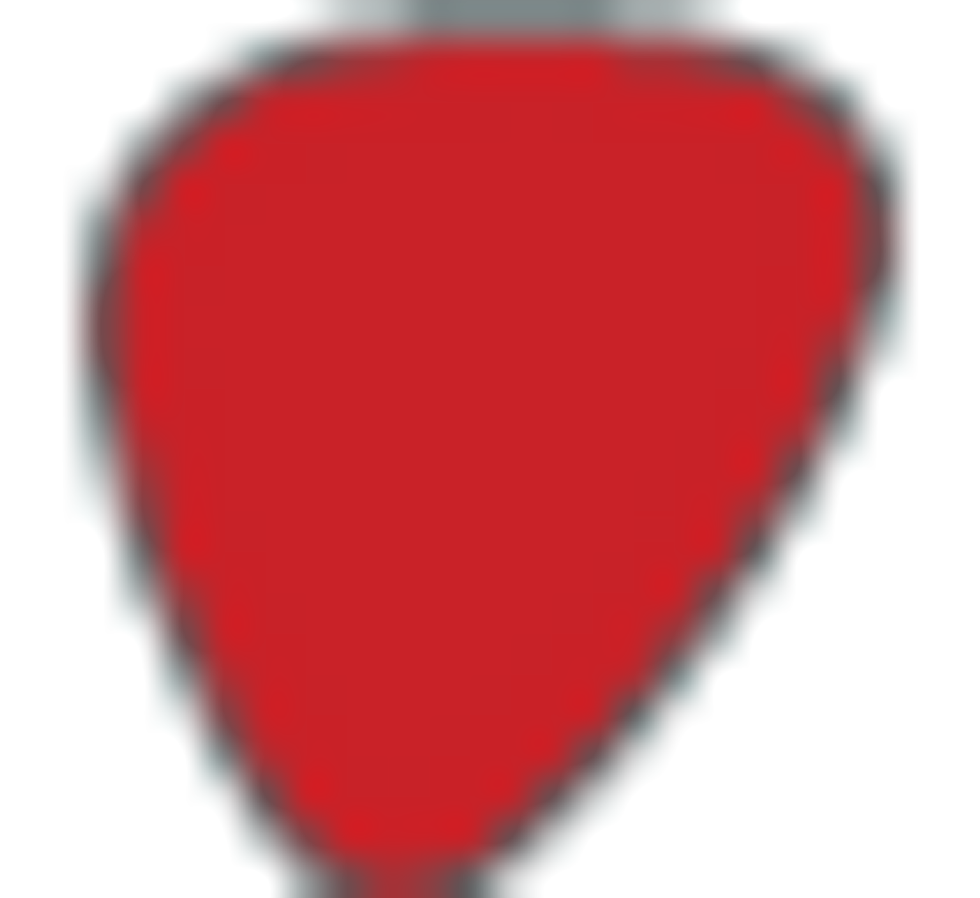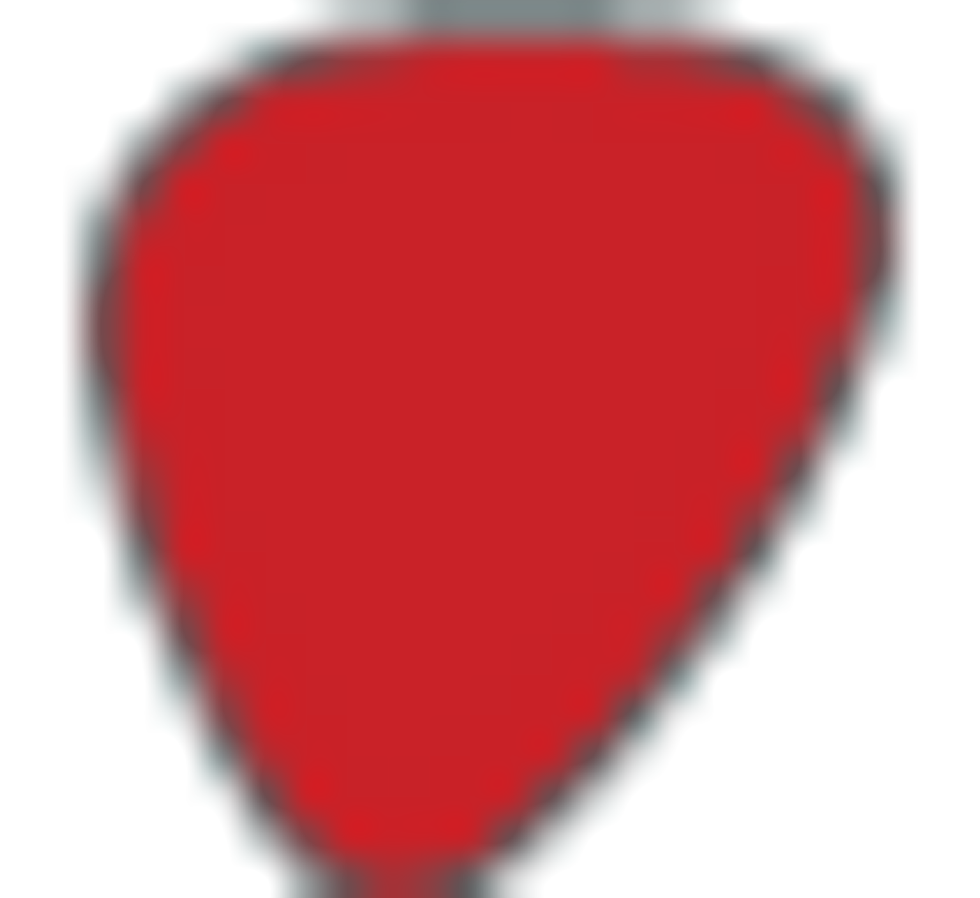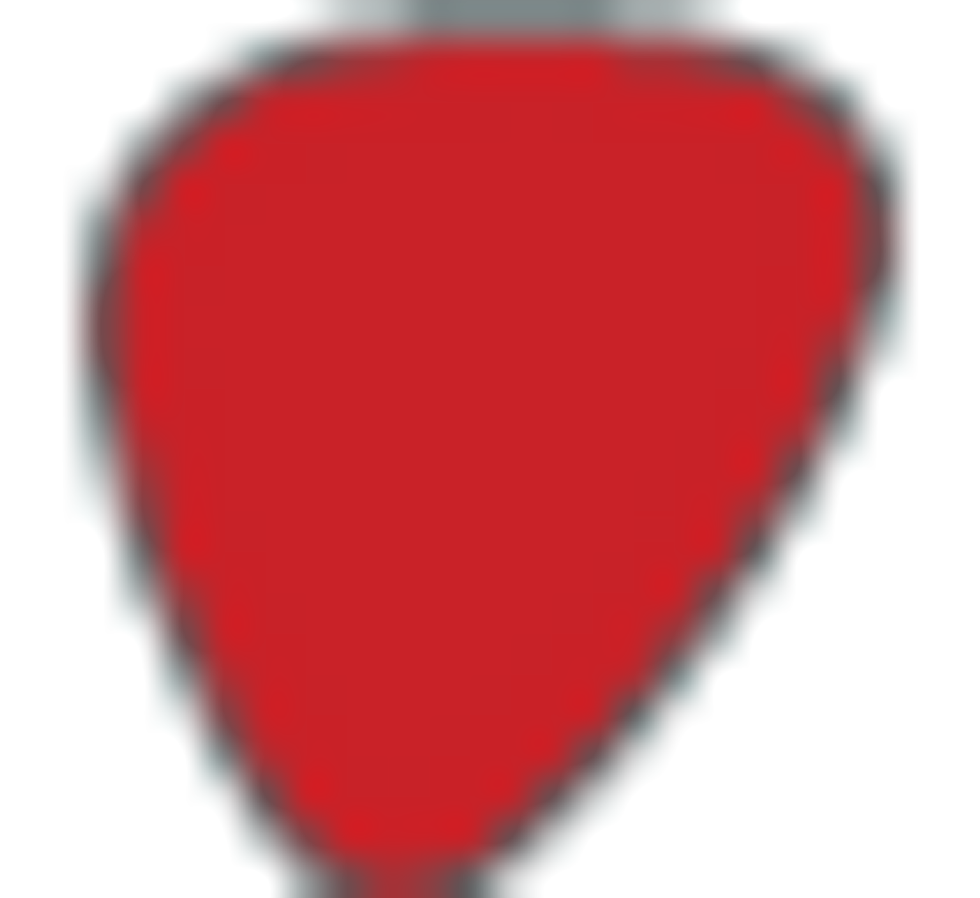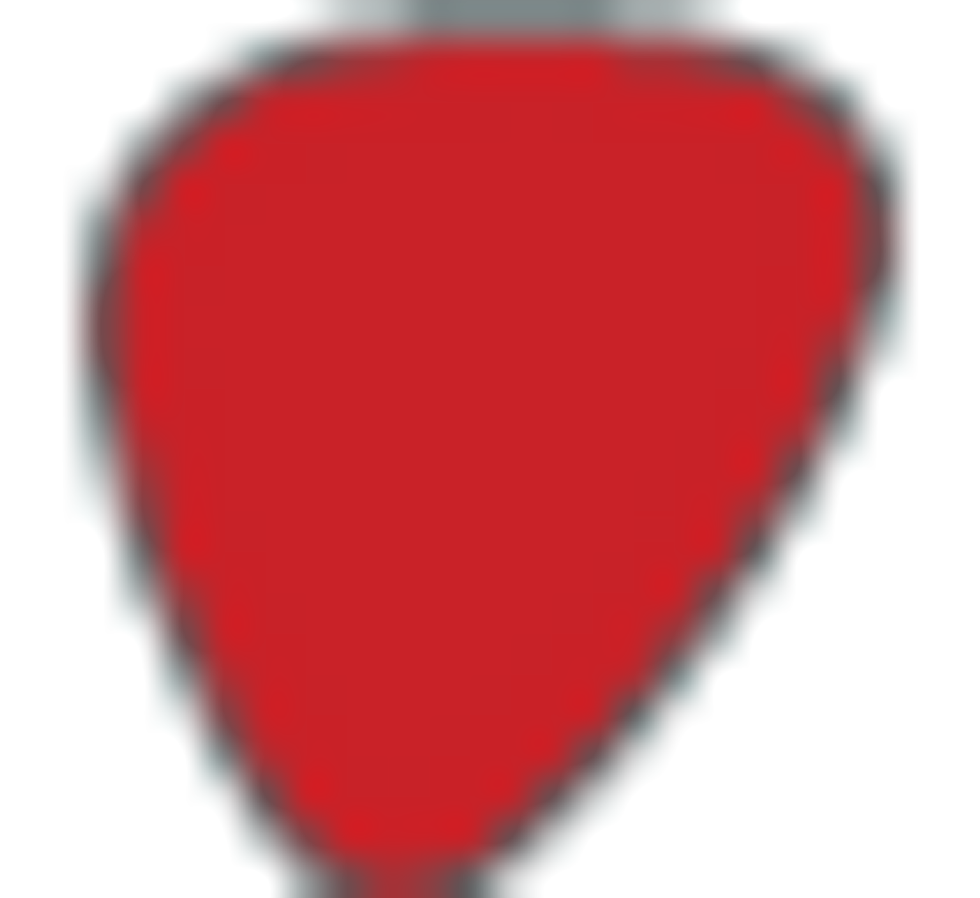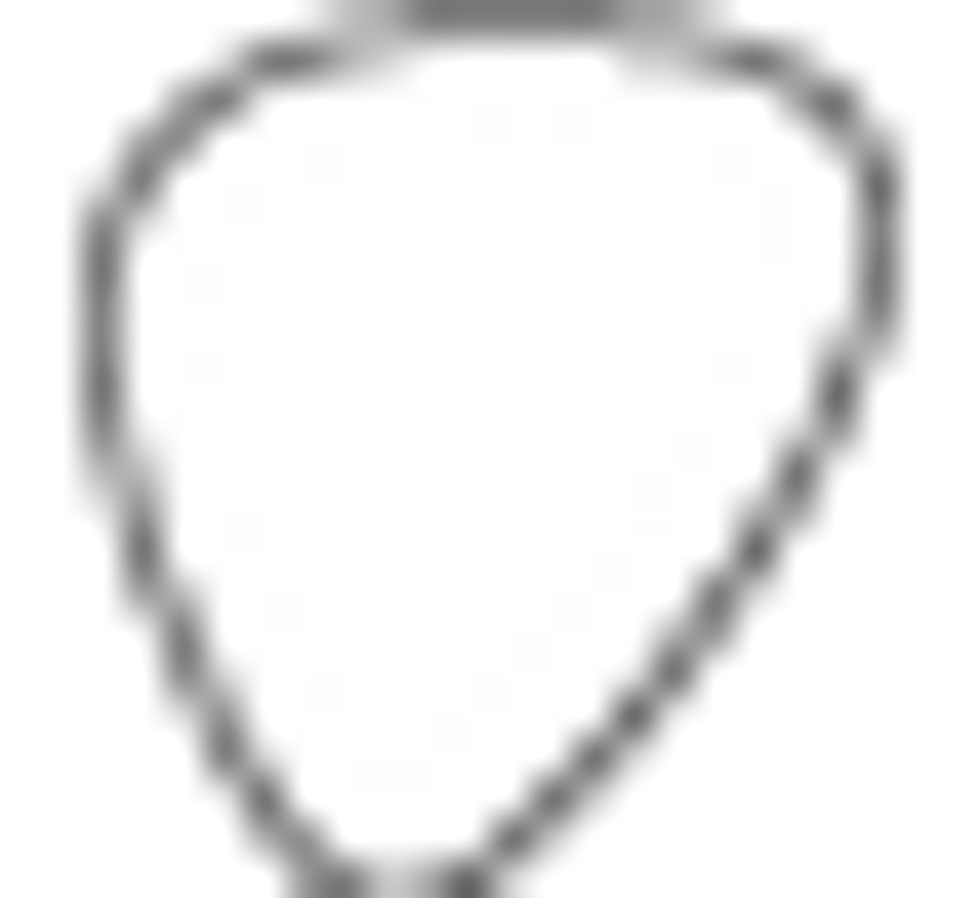 Playability/Ease of Use: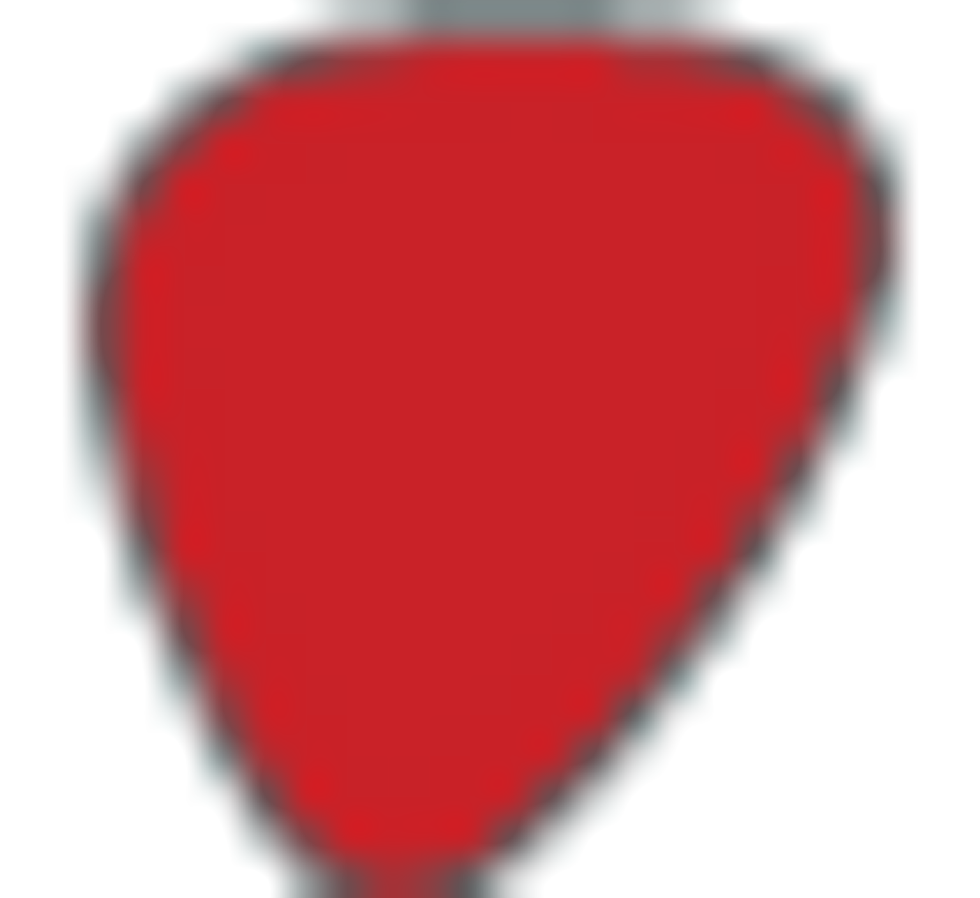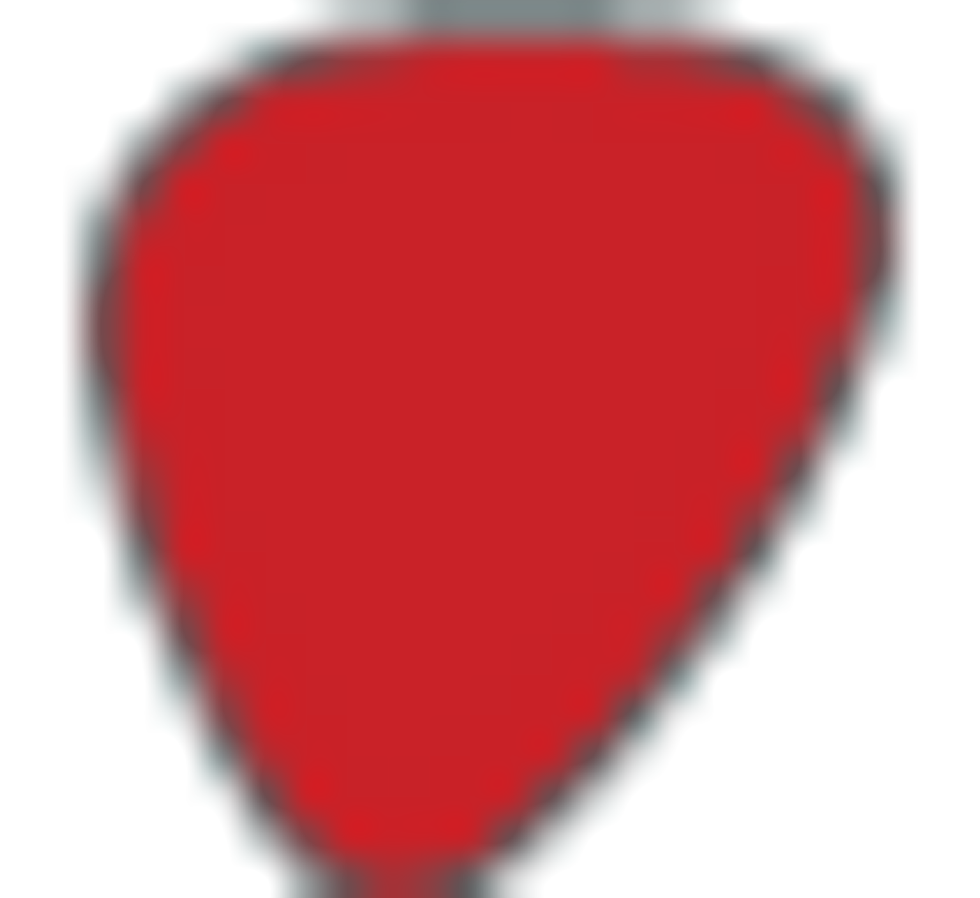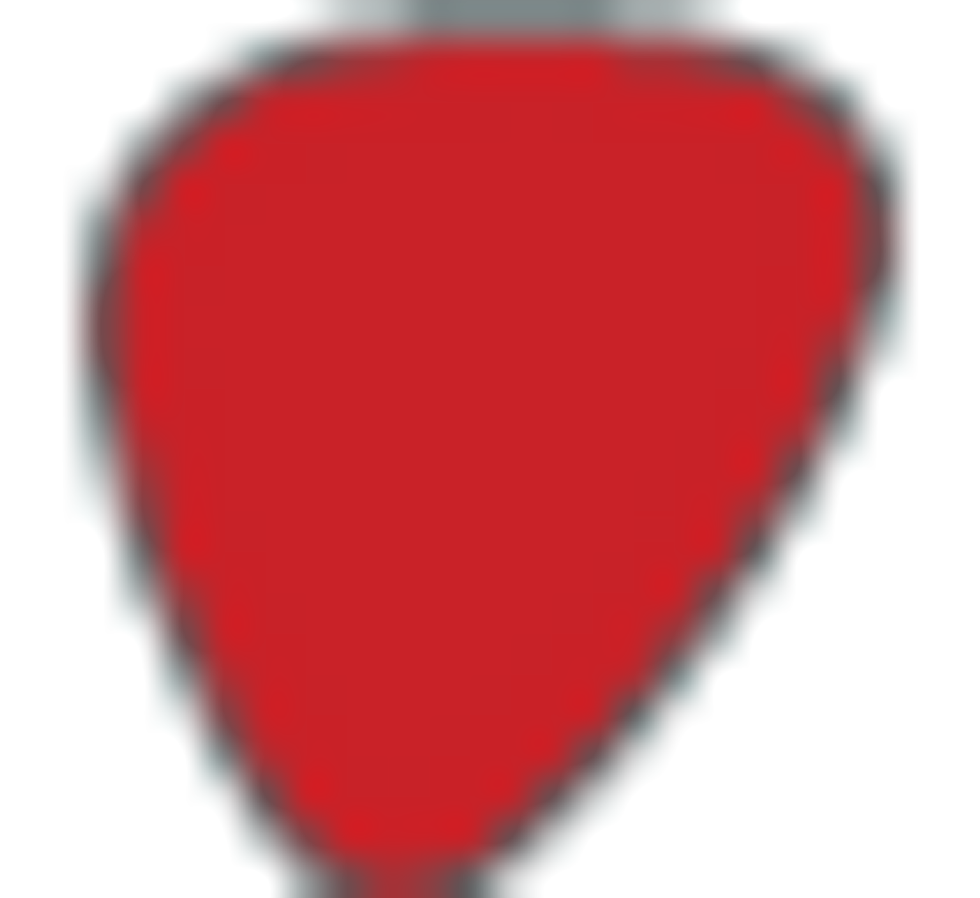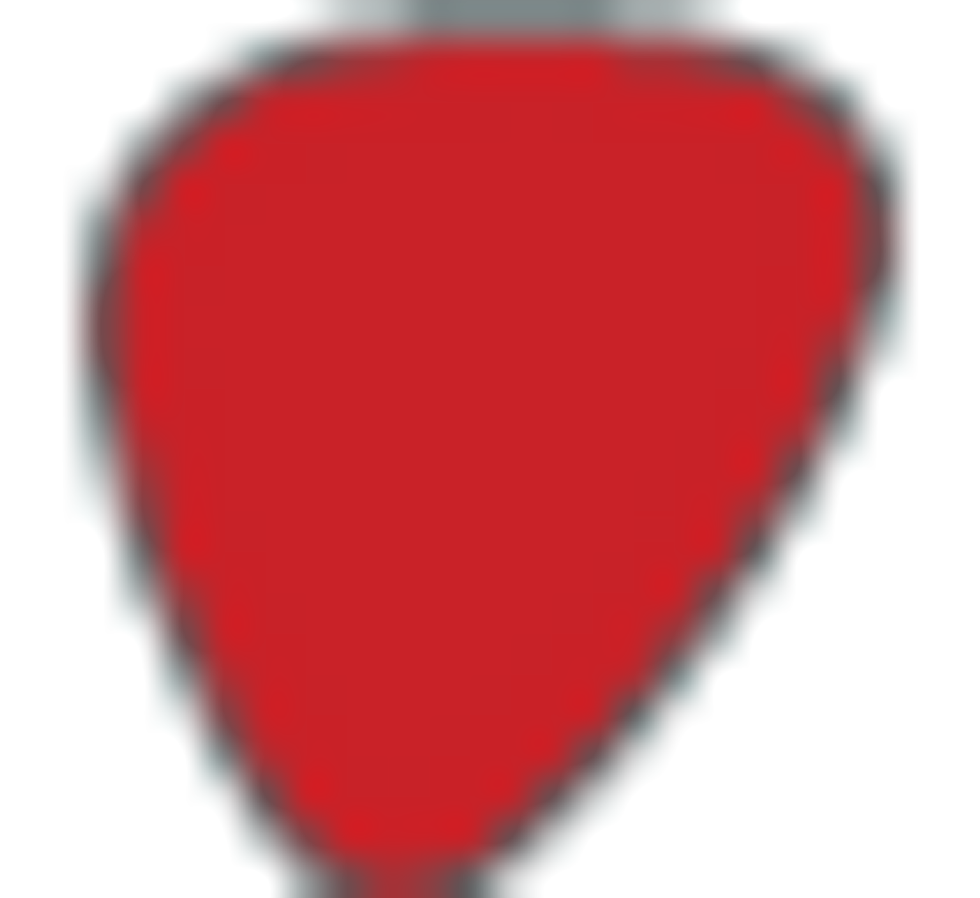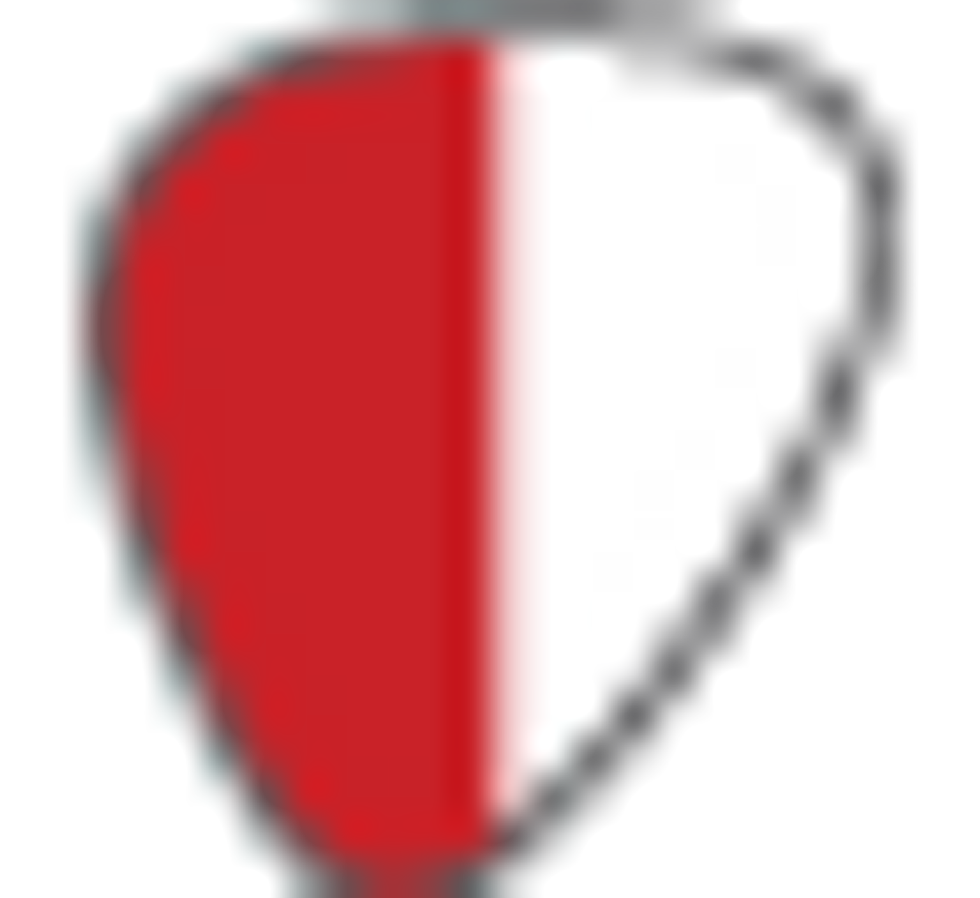 Build: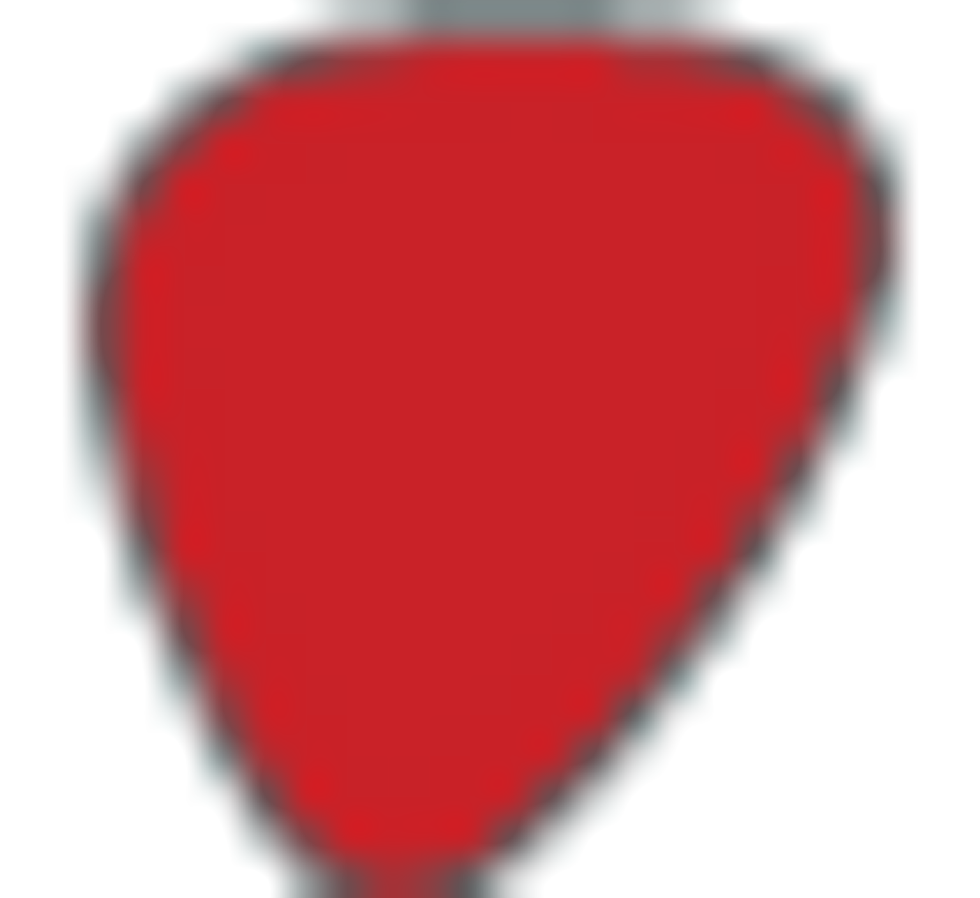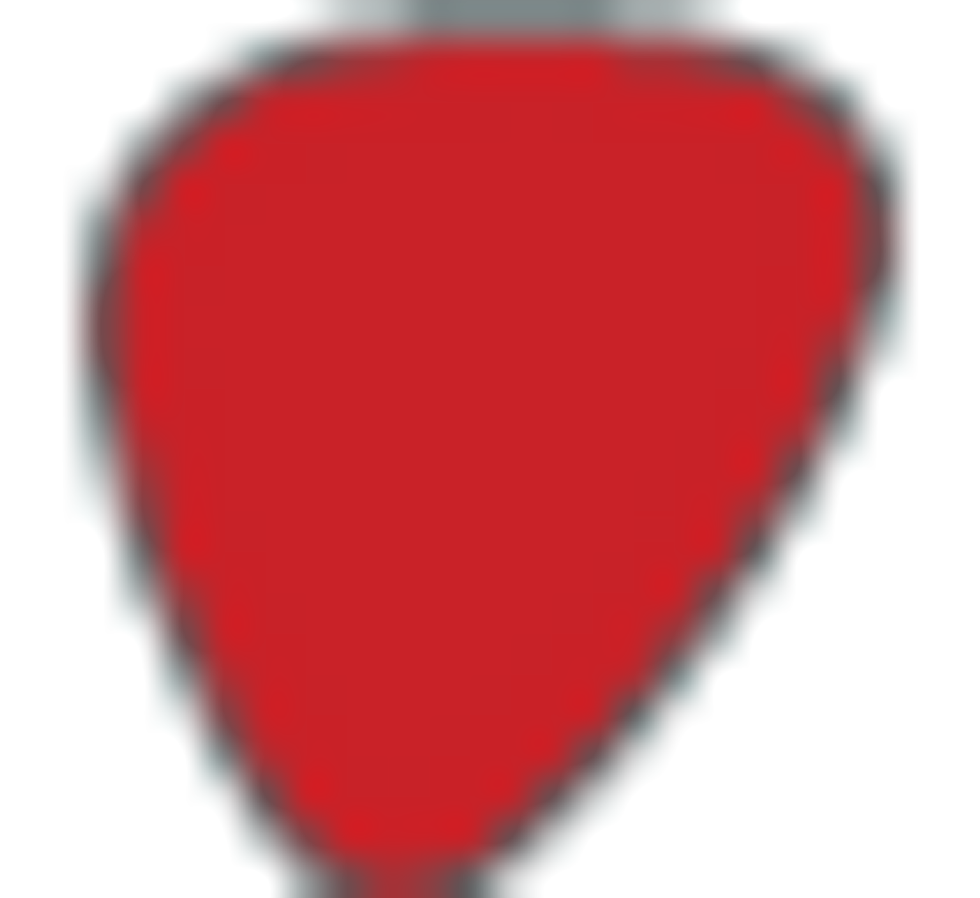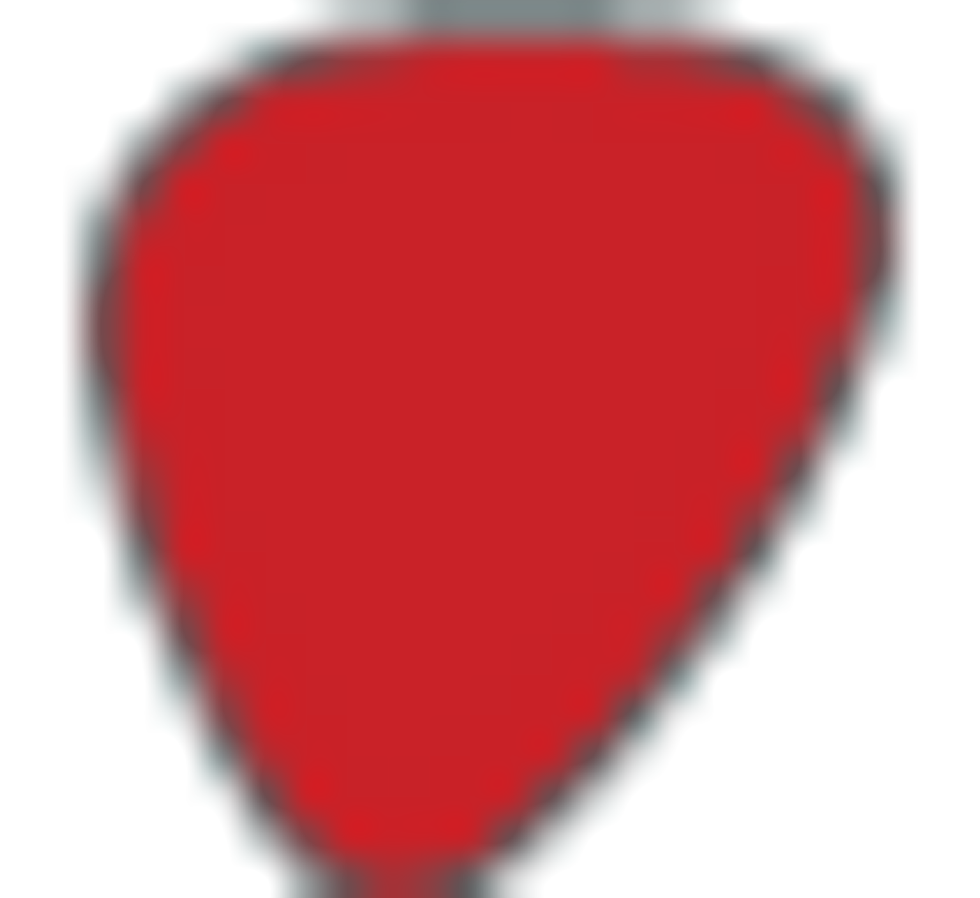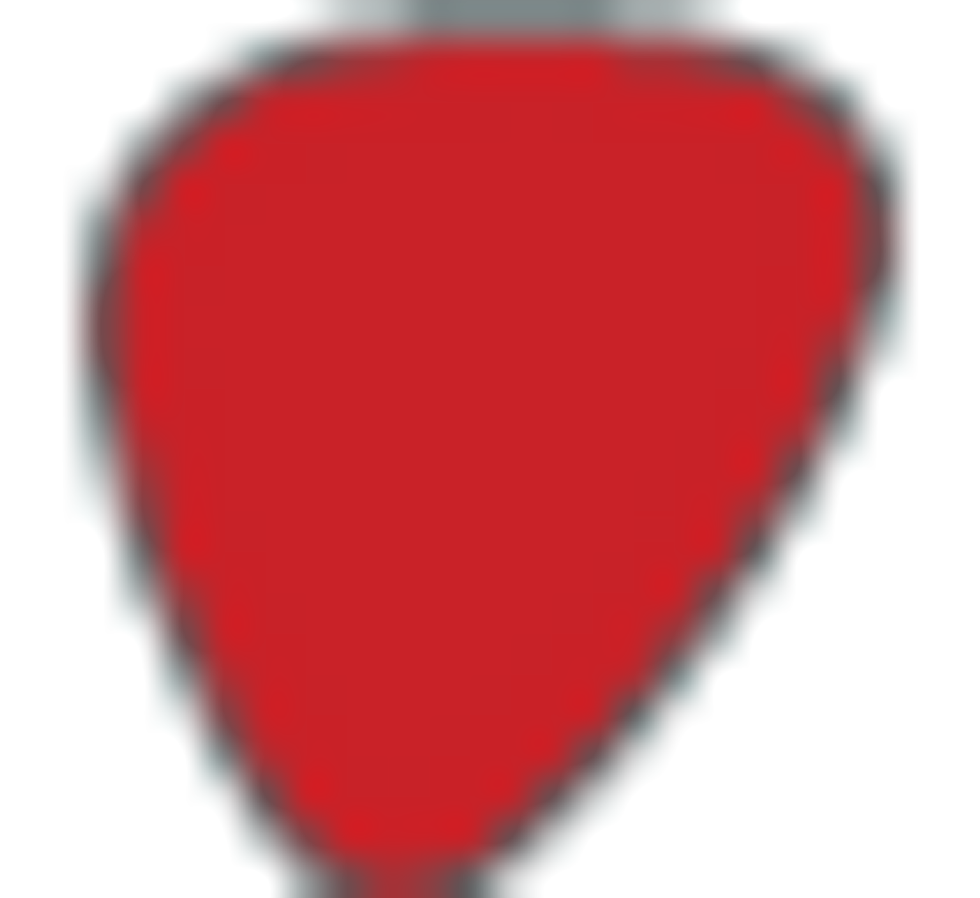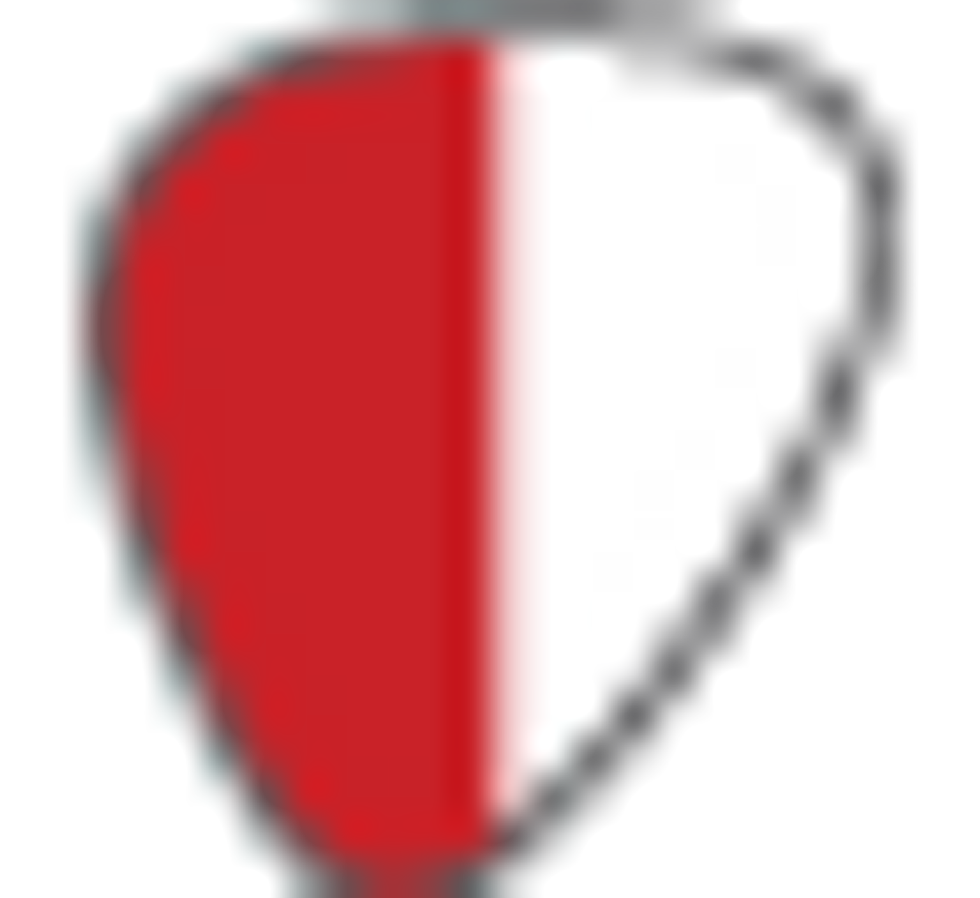 Value: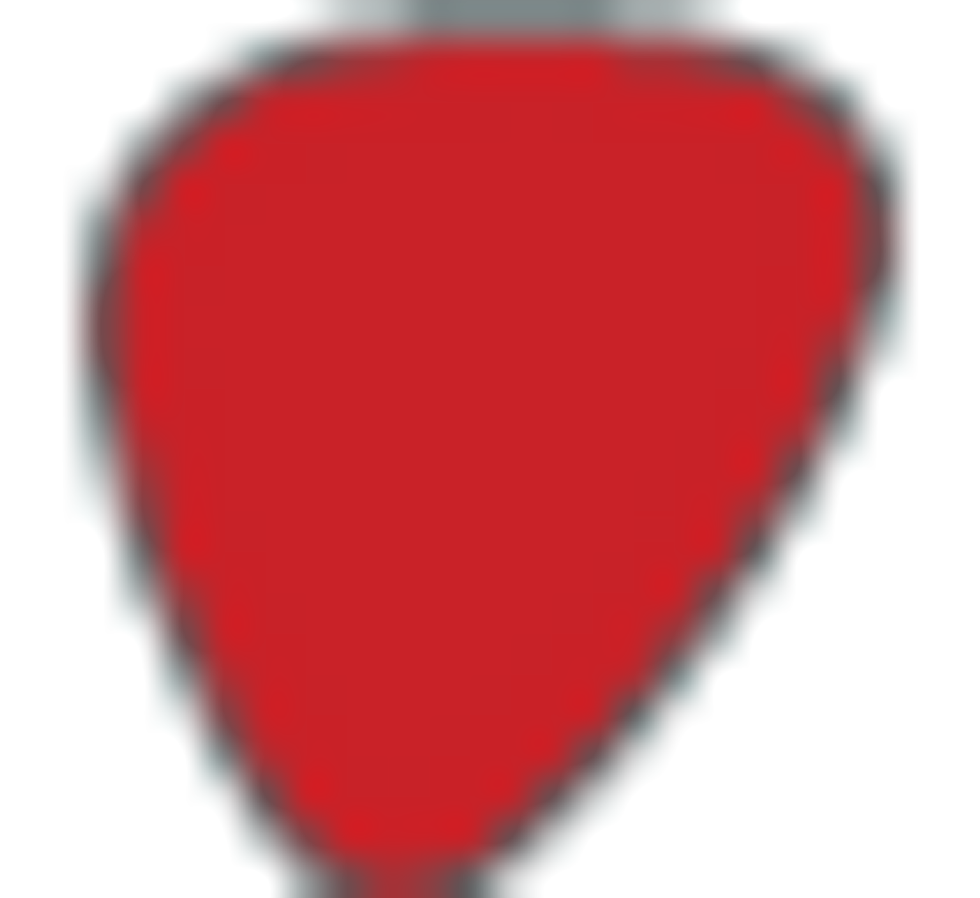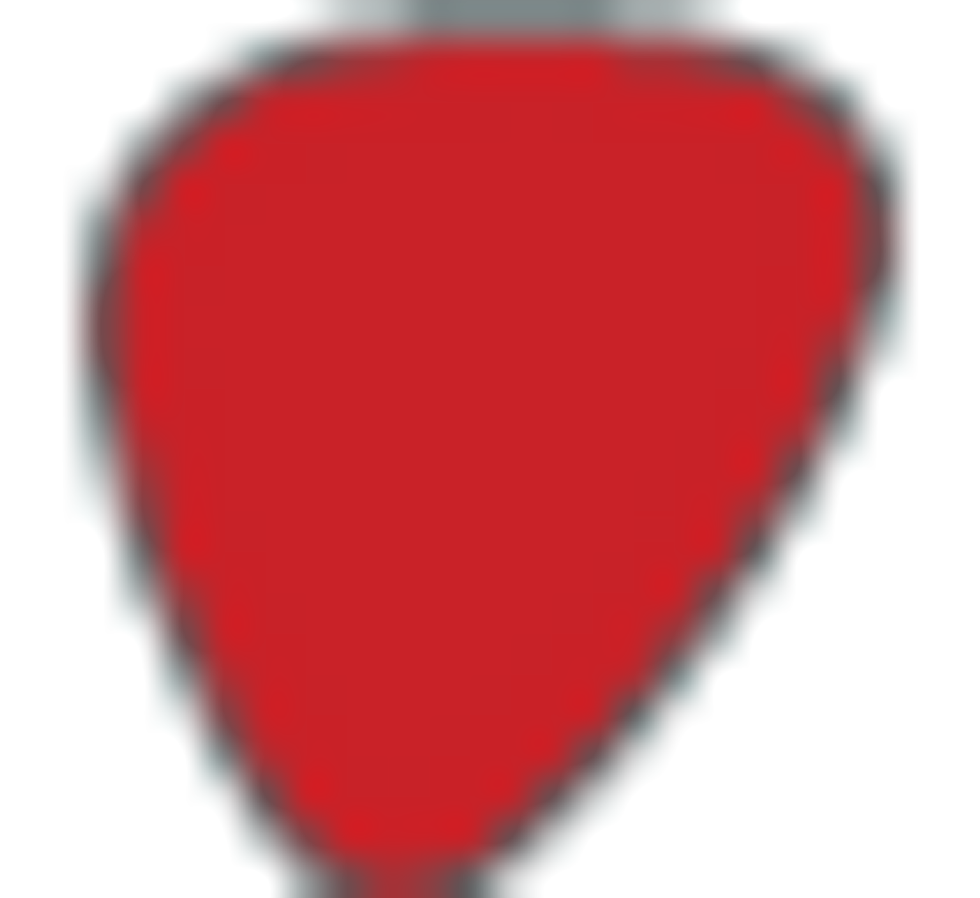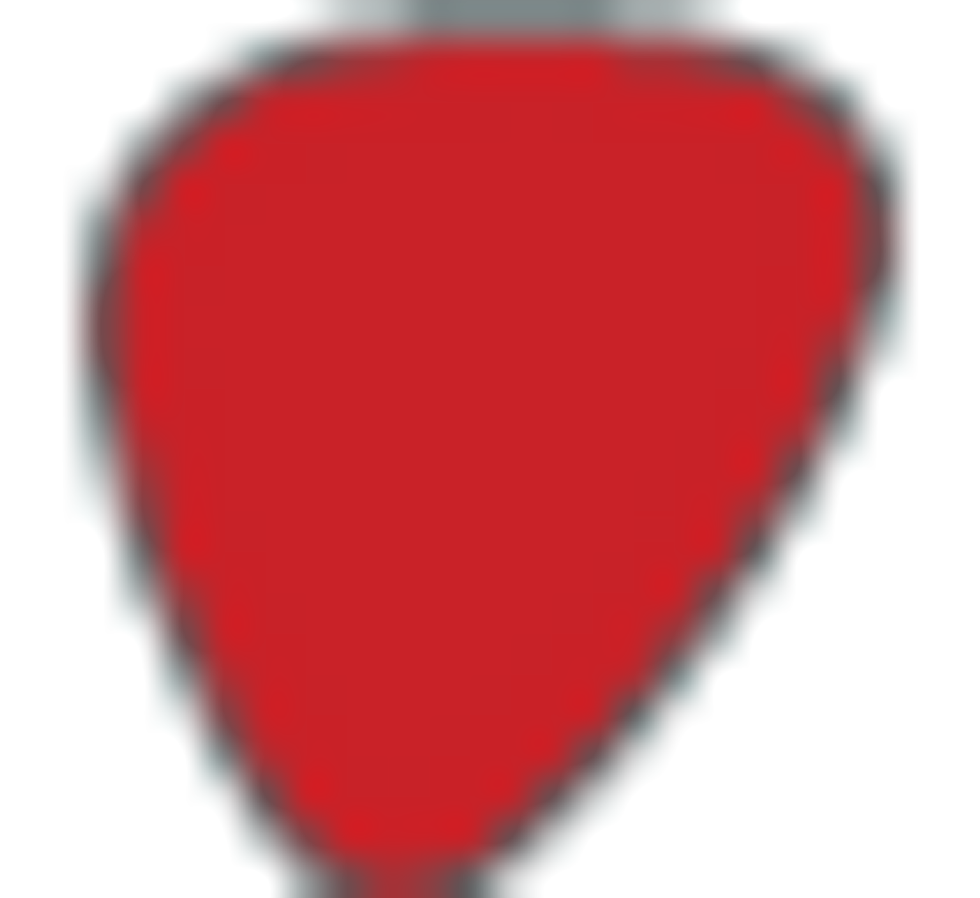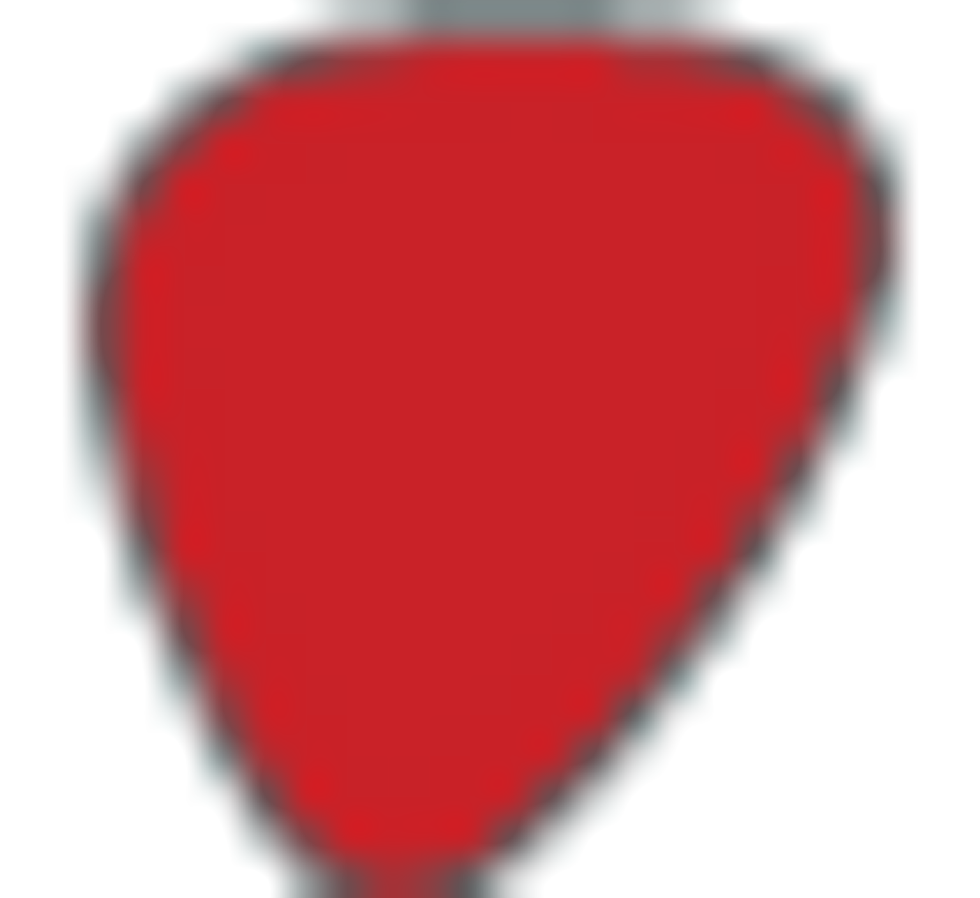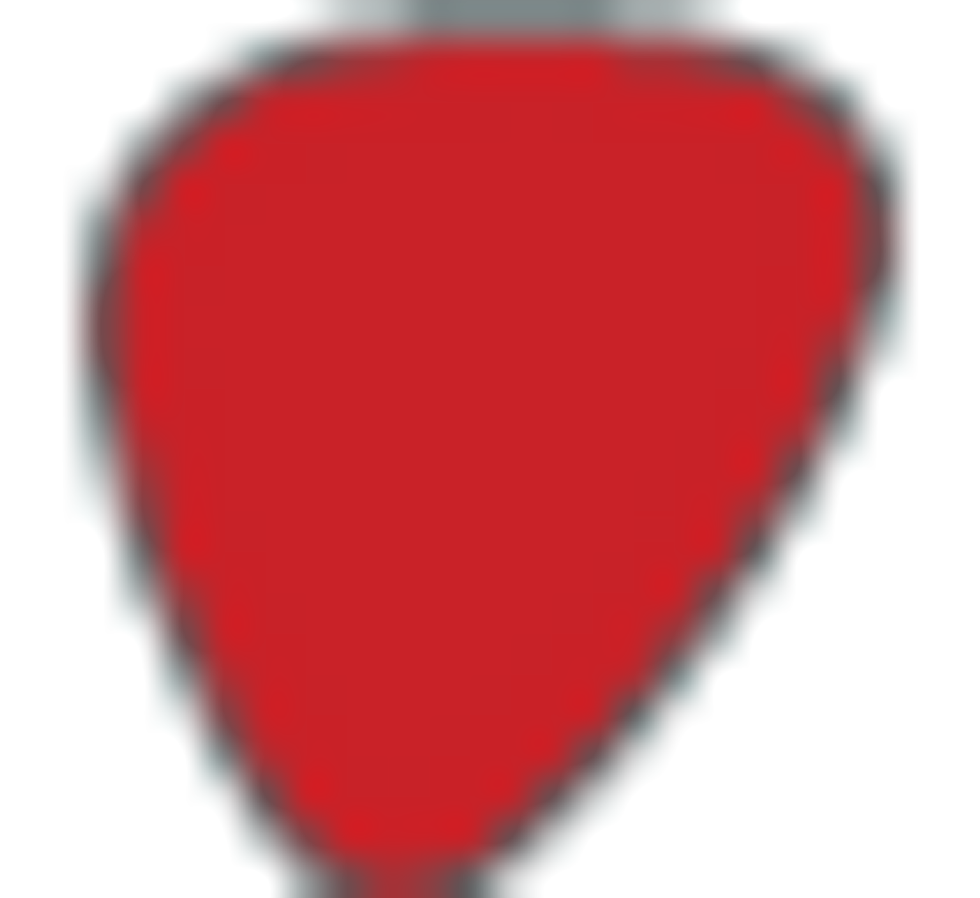 Street:
$149
Company
orangeamps.com
With a Les Paul on the opposite end of the cable, the Micro Terror has a lot in common with its bigger brother, the Tiny Terror. Overdriven single notes are thick and spongy and topped off by a bright but round attack that's a hallmark of Orange amps. There's plenty of gain on tap for most applications, and you can move from lightly overdriven classic-rock rhythms to screaming leads and fuzzy doom distortion depending on how generous you are with the gain control. At its heaviest settings, the Micro Terror kicks out more than enough volume to seriously piss off your sleeping roommate, though its probably not quite enough to be heard over a bombastic drummer. That said, the more saturated tones and added headroom you get with a 4x12 reveal a really cool, razor-like edge on the midrange that works very nicely with both galloping, palm-muted riffs and clean leads.
Since the amp has only one channel, changing the tone from clean to dirty requires the old-school approach of adjusting the amp's controls on the fly—which can be a pain if you're used to quick changes by stomping on a channel selector. Dropping the amp's gain knob for clean tones can result in a loss of body, too. Thankfully, the Micro Terror is pretty sensitive to changes from the guitar's volume knob, and cleaning up the tone that way delivers consistently pleasing results without much loss in tone thickness. In fact, the clean tones are quite sparkly and lush for such a tiny package, especially through a Stratocaster's neck pickup at half volume, and the amp's preamp and volume knobs at around 1 o'clock.
The Verdict
For serious Orange fans, the Micro Terror's adorably raging looks might be reason enough to reach for their wallets, but it's the wealth of surprisingly smooth tones and reasonable price that put the cool factor way over the edge. Few amps in this price range offer what it does in terms of tone, build, and fun. But it's also easy to see the Micro Terror finding a home in studios where big tones at mellow volumes come in handy. At its core, however, the Micro Terror is a great practice amp loaded with charm and satisfying tones at an extremely satisfying price.
I have an old Music Man amp and I've always wondered about the connection between Music Man and Fender amps.

LEFT: The 112RD-50 combo from Music Man is one of a number of amplifiers the company manufactured until ceasing amp production in 1983. RIGHT: This 2-channel 112RD-50 houses a 12" speaker, a 7025 preamp tube, and a pair of 6L6 power tubes.
Hey Zach,
I have an old Music Man amp and I've always wondered about the connection between Music Man and Fender amps. They look similar and I heard that they are really Leo Fender amplifiers. Can you give me a little history about this amp and tell me what it's worth today?
Thanks!
Carl in Phoenix, Arizona



Hi Carl,
There are many ties between Fender and Music Man, but the story isn't as clear-cut as Leo Fender simply building Music Man amps. Let's briefly touch on the history of Music Man.
As we all know, Leo Fender sold Fender to CBS in 1965. As part of the deal, there was a clause that he would not be involved in the music industry for 10 years (though he did consult with Fender for a few years after the sale). In 1972, ex-Fender vice president Forrest White and ex-Fender sales representative Tom Walker formed a new guitar and amplifier company. Leo Fender served as a silent partner, which complied with his non-compete clause. The company was initially called Tri-Sonics, Inc., changed to Musitek, Inc. in 1973, and then finally settled on Music Man in 1974.
Leo had another business called CLF (Clarence Leo Fender) Research that produced guitars and basses for Music Man. And just a few miles down the road, Tom Walker and his crew built the amplifiers at the Music Man factory. These were essentially two different entities—Leo really didn't have anything to do with amp production or design. Music Man thrived during the mid- to late-1970s by building some of the most innovative amplifiers of the day. These hybrid combos and heads employed both tube and solid-state components.
Unfortunately, the good times were short-lived for Music Man. Quality control problems with the guitars and basses produced by CLF cost Music Man dearly. Communication and relationships also became strained between the three founders of Music Man (it was no secret that Forrest White and Tom Walker did not see eye-to-eye). White was essentially ousted from management, and Walker couldn't get CLF Research to improve the quality of their guitars.
In 1981, Leo Fender and George Fullerton founded G&L Guitars, which were also produced by CLF Research. Leo was essentially building the same guitars for competing companies! Priority was naturally given to G&L guitars, and the downward spiral of Music Man had begun.
At the time, Music Man produced a variety of amps, with their 50-watt series being the smallest, growing to 75, 100, 130, and 150 watts as the largest. Their offerings included combos, heads, speaker cabinets, and a line of bass amplifiers. After ceasing amp production at the end of 1983, Ernie Ball (a good friend of Tom Walker) bought Music Man in the spring of 1984. And though they have been producing guitars ever since, Music Man amplifiers have been mothballed up to this point.
As stated before, Music Man amps used a hybrid chassis, producing one of the first amps to incorporate both technologies. The preamps either combined one preamp tube (usually a 7025) with solid-state components, or were entirely solid-state. The power-amp section sported either 6L6s or the seldom-used 6CA7. Because the company designed their amps to operate tubes at a lower temperature to prolong life, that may explain the use of the 6CA7.
Based on their features, Music Man amps were very practically named. The model name provided the size and number of speakers, the type of chassis/features, and the power output—all fitting on the speaker grille! The 112RD-50 model name of your amp indicates that it has a single 12" speaker, a reverb/distortion chassis, and 50 watts of output power. It features the hybrid-tube chassis with a single 7025 preamp tube and two 6L6 power tubes, two channels (each with independent volume, tone, and bass controls), and gain and reverb controls on channel 2. Channel 1 also has a bright switch, while channel 2 boasts a limiter switch. Today, your 112RD-50 is worth between $550 and $650 in excellent condition.
Music Man amps were highly regarded when they were released and they continue to be a popular, yet cost-effective choice for vintage guitar amplifiers.
Zachary R. Fjestad is author of
Blue Book of Acoustic Guitars
,
Blue Book of Electric Guitars
, and
Blue Book of Guitar Amplifiers
. For more information, visit
bluebookinc.com
or email Zach at
guitars@bluebookinc.com
.