Mojotone and Mastodon guitarist Bill Kelliher introduce Kelliher's Artist Signature pickup, the "Hellbender."

With its distributed coil design, using two different wire gauges for increased dynamics and smooth coil-tapped tones, the Hellbender pickup set offers versatility to players in need of every sound from brutal high gain crunch to delicate and lush cleans. Two different Alnico grades (2 & 5) are used to individually voice the neck and bridge pickups; this helps the user retain articulation while using complex high-gain tones or heavily affected sounds. Finally, ceramic magnets are blended in with the Alnico magnets to achieve tighter attack, more output, and just the right amount of sustain when kicked into overdrive.
Kelliher and Mojotone sent numerous prototypes back and forth with the intention of creating a pickup that would benefit any guitarist, playing any style of music, through absolutely any signal chain.
"Mastodon covers a wide array of sounds and tones, I needed a pickup that can pull off the gauntlet of tones needed for the band while leaving room to inspire new sounds." -Bill Kelliher.
MOJOTONE Bill Kelliher Artist Signature 'Hellbender' Pickup Set - DEMO
​Mojotone and Bill Kelliher's all-new Hellbender is available through Mojotone as well as their retail partners and is shipping worldwide now.
For more information, please visit mojotone.com.
Fender's hallowed vintage humbucker with CuNiFe-magnet pole pieces boasts one-of-a-kind tones. Problem is, it costs $500+ per pickup on the used market.
There are present-day options for chasing the tone from Seth Lover's originals of yore—without spending a small fortune on a '70s Wide Range pickup or going for a rebuild. We've rounded up 10.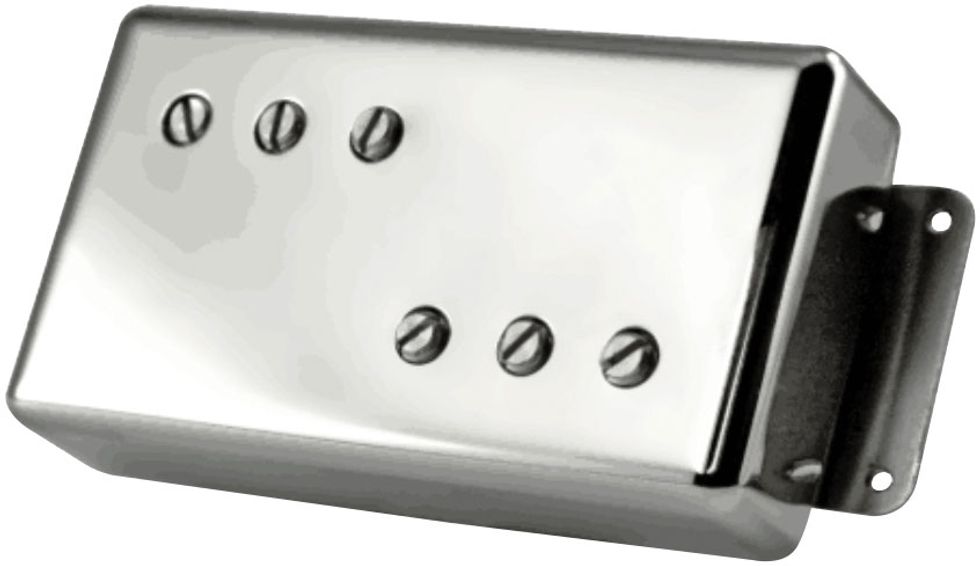 These one-at-a-time handwound versions of the original are made with all-U.S. parts, and are designed to be clean, articulate, and bright for era-specific tone.
LINDY FRALIN
Built with staggered, alnico-5 magnets—with beveled, exposed poles—these 'buckers are 20 to 30 percent overwound, compared to the company's regular-sized humbuckers, for bigger, thicker tone.
PORTER
For classic, fat, single-coil "doubled-up" sounds, these pickups are made with a warmer midrange sound than standard singles and, with a higher output, intended to break up an amp nicely.
CREAMERY
These vintage-correct Wide Range-style pickups are handwound with threaded-rod magnets using the larger Fender-style frame and cover, and can also be ordered with a Fender logo cover.
CURTIS NOVAK
For his version of a classic Wide Range, Jason Lollar designed the tooling to accurately produce his pickups to the original specs, and they are available in chrome, nickel, or gold.
LOLLAR
Fully vacuum potted, these clones of the original were designed to completely capture historic sound, but include some improvements, like a slightly underwound neck pickup and 4-conductor wiring.
MOJOTONE
Utilizing threaded alnico-5 rod magnets and a period-correct wind pattern, these pickups are designed to get as close to the bark and bite of the vintage originals as possible.
SEYMOUR DUNCAN
Another homage to Seth Lover's original design, these pickups promise jangle and power with their vintage-correct and -sized bobbins—and to be a great option for indie sounds to blues tones.
REVEL
Ready to fit into Fender Tele Deluxe and Custom guitars from the '70s, the WideTone Fats are geared for extra sweetness, girth, and beefy overdriven tones.
GUITAR FETISH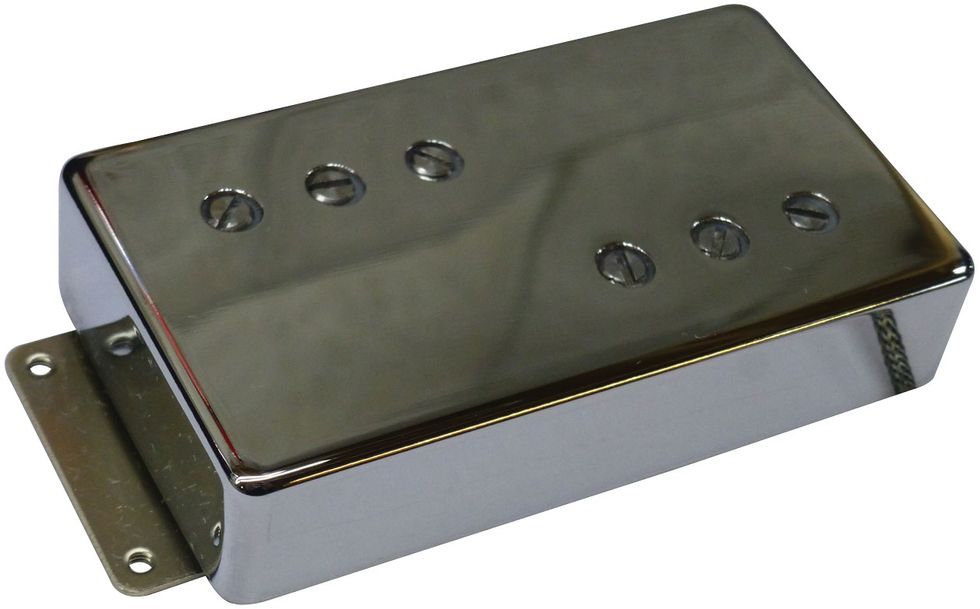 Using a plastic injection mold to produce the correct-size bobbins for the correct-size wire on the '72 originals, these pickups also feature a version of alnico-2 and alnico-5 threaded magnets.
BRANDONWOUND
A replica of one of the most desirable humbuckers of all time.
Burgaw, NC (December 3, 2019) -- Following on the success of popular in-house pickups such as the Quiet Coils series, '59 Clone Humbucker, Johnny Winter Firebird Pickup and more, Mojotone is excited to announce the release of the Premium Historic Limited '59 P.A.F. Humbucker Set, a painstaking re-creation of the legendary late-'50s Gibson P.A.F. humbuckers, the most desirable pickups of all time.
The Mojotone Premium Historic Limited '59 P.A.F. Humbucker Set is the result of years of extensive tone-first R&D and the analysis of several stellar original late-'50s P.A.F.s. By ditching the hype and following the sound, Mojotone has created the Premium Historic '59 P.A.F. using all vintage-correct components, and coils that are hand-wound to the precise layering and mis-matching of vintage P.A.F. coils to re-create a dynamic, articulate, harmonically rich, yet inspiringly clear set of neck and bridge humbuckers—all at an impressive circa-1959 price.
The Mojotone Premium Historic Limited '59 P.A.F. Humbucker Set is available in limited quantities and is sold exclusively on Reverb.com.
$249.95 (per pair)
Features:
7.1k ohm DCR Neck Pickup (Actual readings may vary slightly due to the nature of copper wire)
8.2k ohm DCR Bridge Pickup (Actual readings may vary slightly due to the nature of copper wire)
Vintage-Correct Off-White Butyrate Bobbins
Field-Charged Rough Cast Alnico 2 Magnets
Un-Potted Coils
Vintage-Correct 49.2mm Spacing
Long-Leg Nickel Silver P.A.F. Mounting Frames
Wound with Mis-Matched Coils Like the Originals
Vintage-Correct 42AWG Plain Enamel Wire
Vintage-Correct Two-Strand External Braided Leads
Vintage-Correct Slotted Mounting Screws and Springs Included
Lifton-Style Solid Pine Brown Box with Original '50s Pink Case Liner
Watch the company's video demo:

For more information:
Mojotone