Pedalmania 2023: Week #4
Another week, another 5 chances to win! Enter here for your chance to win pedals from Fishman, Mojotone, Revv Amps, Walrus Audio, or Voodoo Lab!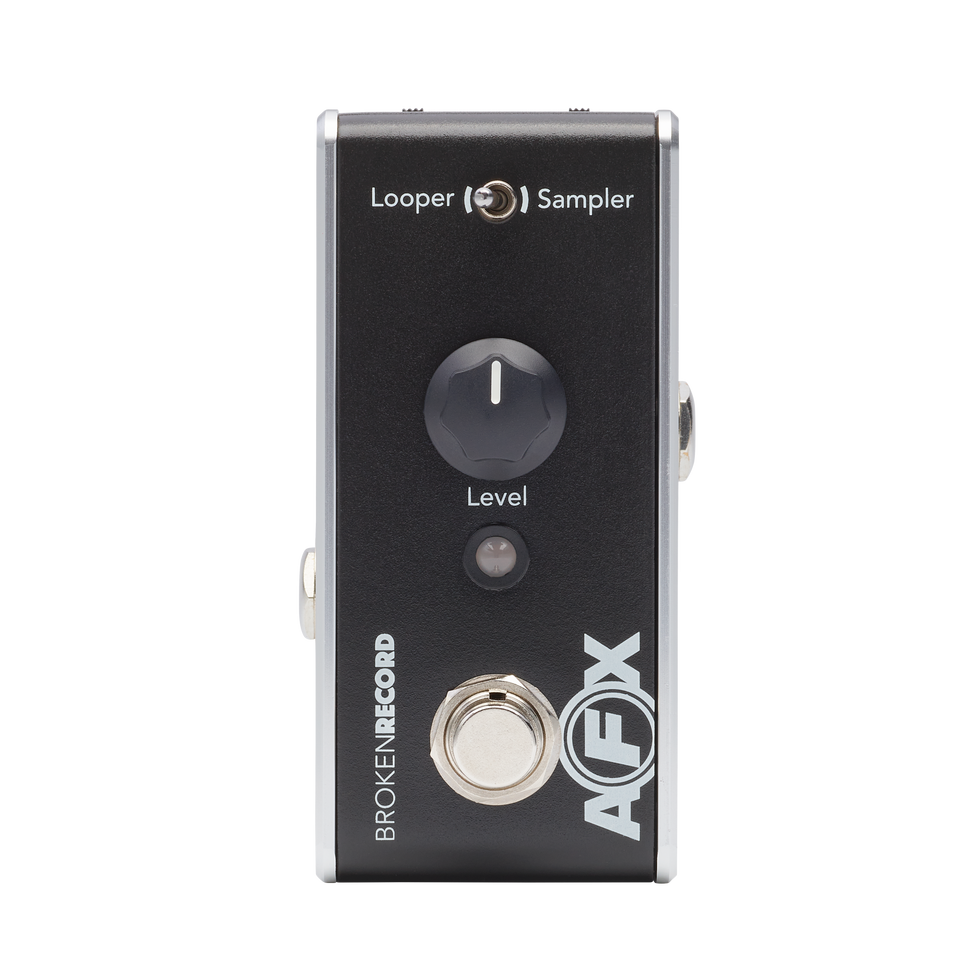 Looper and Sampler Pedal with 6 Minutes of High-Quality Audio Recording!

AFX Broken Record packs high-quality audio looping and sampling into a tiny, yet deceptively-simple, stompbox package. It features intuitive one-button operation, endless overdub capability, and offers easy transfer to a computer.

Featuring high-quality 24-bit, 44.1kHz audio recording of up to 6 minutes, AFX Broken Record let's you capture cool ideas and build on them, or even play along with audio you pre-load from a computer. Built-in memory will retain what you recorded even after the power is disconnected. So, you can unplug at your gig and move your loop to your computer later. This also means that this backing track will be ready and waiting for you to play at your next performance.

A free AFX PhraseTransfer app is downloadable at fishman.com
Fishman
BB-OD: Smooth transparent gain from boost to overdrive. 3 way voicing switch lets you dial in the articulation from this British born modern legend. The BB-OD is one of four all new pedal kits by Mojotone. Inspired by the classics, created by the leaders in gear kits, and delivered in an easy-to-assemble package. Pre-populated circuit boards minimize soldering and make these DIY kits fast and easy. Unleash your creativity and experiment with the internal diode clipping switches that set our pedal kits apart.
Mojotone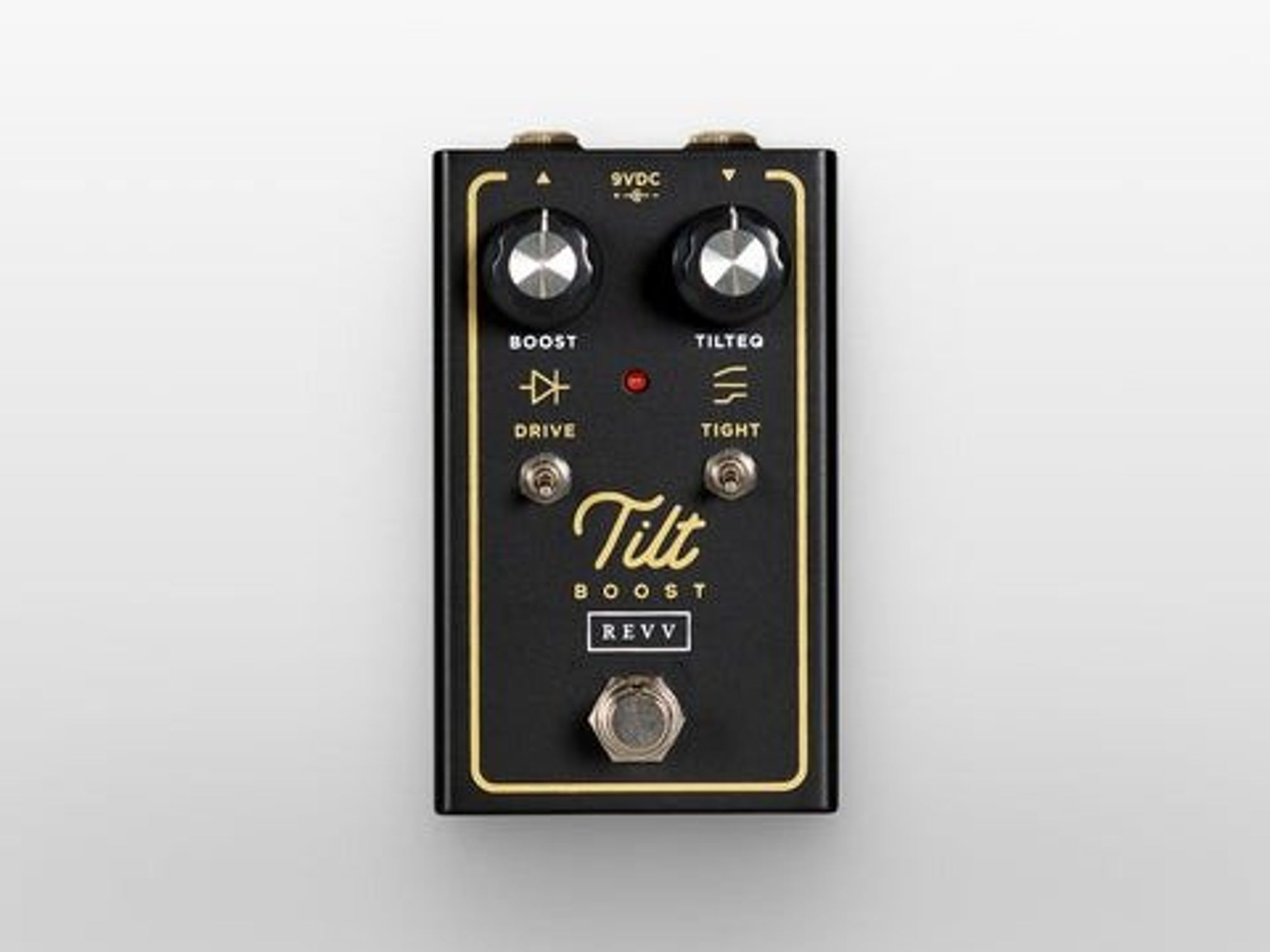 Pulled directly from Tilt Overdrive's Boost circuit, Tilt Boost provides up to 20dB of organic level with an intuitive Tilt EQ control that simultaneously increases treble & decreases bass (or vice versa). This allows you to instantly fine tune your feel & tone, & combined with the strategic frequency choices of the independent 3-position Tight Switch, means you can use one knob to add fidelity, recover body, or maintain exact control of low end build up when adding level for an authentically clean boost without bloat. A new Drive Switch allows you to engage a fat overdriven tone reminiscent of Shawn's favorite setting on the full-sized Tilt Overdrive. Perfect for putting your solo over the top, or giving you a bolder, brasher always-on voice.
Revv
The Slöer Stereo Ambient Reverb builds on our popular Slö lineup but adds two additional reverb algorithms, stereo width control, two additional modulation wave shapes, and the ability to control the sample rate. Now you can create immersive, lush, modulated, sleepy, and ambient soundscapes with more width and depth than ever before.

Save your favorite dreamscapes with three onboard presets by simultaneously pressing and holding down on the bypass and sustain switches. Scroll through them by simultaneously pressing and releasing bypass and sustain.

The five-way rotary dial allows five different reverb modes - the three you know and love from the Slö: Dark (Lower Octave), Rise (Ambient Swell), and Dream (Latching Pad); and the addition of two new modes: Rain (Delay Tap Diffusion) and Light (High Octave Shimmer). Secondary functions on the dial change between five different wave shapes for modulation on the reverb trail.

Combine deep modulation, long washy trails, and an immersive stereo field to experience Slöer.
Walrus Audio
Setting new benchmarks for clean, noiseless power, Pedal Power® 3 PLUS ensures all pedal types, from vintage favorites to modern DSP effects, sound and perform their best. Pedal Power is the industry standard, delivering legendary performance and reliability that professional musicians worldwide trust to power their tone.

• 500mA from every output
• Compatible with battery-operated & high-current DSP pedals
• Audiophile-quality power, even under poor AC line conditions
• X-LINK expansion ports allow up to 16 additional outs with Pedal Power X4 & X8
• 100-240VAC operation for international touring
Voodoo Lab
Put that router away and say hello to brighter, grittier tone with these drop-in, humbucker-sized single-coils.
Transforming a guitar's sound with a new set of pickups is exciting, but it's not always easily doable without routing. We've assembled 10 options designed to serve up delicious P-90 tone, but sized to slip right into your humbucker-routed guitar.
The pickup features a noise-cancelling preamp and over 500 hours of battery life.
Burgaw, NC (December 21, 2020) -- Mojotone fixes soundhold pickup problems with the release of their new Quiet Coil NC-1 Acoustic Soundhole Pickup.
The Quiet Coil NC-1 Acoustic Soundhole Pickup is a lightweight, affordable, and easy-to-install pickup designed to perfectly capture and recreate the natural sound of your acoustic guitar while cancelling outside noise and feedback. Mojotone's Quiet Coil NC-1 touts a pickup voiced more like a condenser mic with a natural sound reproduction and perfectly balanced string-to-string volume, all without the un-natural midrange and shrill highs of the typical magnetic soundhole pickup. Users will benefit from a pickup that doesn't need extra compensation from external EQ's or pedals to produce a brilliant and natural acoustic guitar sound.
The noise-free preamp design of the Quiet Coil NC-1 is perfect for all performance scenarios from stadiums to coffee shops to professional studios. Even smaller home studios on a budget will benefit from not having to purchase an expensive condenser mic to capture the sound of their acoustic guitar.
The newest addition to Mojotone's famed Quiet Coil pickup line, the Quiet Coil NC-1 Acoustic Soundhole Pickup also comes with flexible, low-capacitance shielded cable which is pre-wired to a stereo Switchcraft USA end pin jack. This can be permanently installed in the user's guitar; alternatively, a clip is included and can be attached to the user's belt or strap for a non-permanent installation.
Features:
Single coil noise-cancelling preamp
6V Active (2 x 3V CR2032 lithium batteries included)
Battery Life (500+ hours)
Master Volume
Battery Test Button
Switchcraft Stereo Endpin Jack
Minimum Soundhole Diameter 83.8mm or 3.30"
Made in the USA
Single Pricing: $189.95
Watch the company's video demo:

For more information:
Mojotone