Photo courtesy of Larry Thomas
His amps fetch eye-popping sums, and the stories are legendary. Dumble's friends share their memories of a true musical visionary.
Howard "Alexander" Dumble was about as close to a guitar mystic as you can get. He was an eccentric recluse as well known for the mythology surrounding his creations as for the amplifiers themselves. The list of players who have relied on his amps carves a through line of the history of modern electric guitar styles. Eric Clapton, Carlos Santana, Stevie Ray Vaughan, Jackson Browne, Robben Ford, Eric Johnson, John Mayer, Sonny Landreth, Joe Bonamassa, and dozens of other A-listers found their sound through a Dumble amp. On January 17th, Dumble passed away at his home in Turlock, California.
Not many people really knew Dumble on a close personal level. Considering his aversion to interviews and media, he could have probably passed through any Guitar Center relatively unnoticed. But Larry Thomas, former CEO of Fender and Guitar Center,was a close friend. "The definition of a genius is someone who knows more about a subject than anyone else. His genius was being able to turn what he heard in your playing into an amp that made it better." And that skill goes far beyond the schematic.
Kenny Wayne Shepherd remembers when he brought an amp to the workshop for repair: "After popping open the circuit he would jump around with a multimeter and would almost instantly know how to fix it. There are probably other amp techs that would understand those readings, but Dumble was the only one in the world who knew what those readings should be."
"I think his greatest satisfaction came from creating technology that translated into art by the individual artists he specifically tweaked his designs for." ­– Sonny Landreth
In the mid 1960s, while still a teenager, Dumble got a job designing amps for Mosrite. Semie Moseley was impressed by the talented youngster and proposed a partnership. "He offered to go in with me to build 10 amplifiers. He bought the parts and paid me $90 a week—for about four weeks, and then I had to work for free," Dumble told Guitar Player in a 1985 interview. The Ventures were one of Mosrite's biggest endorsees and caught wind of the new amps but declined to use them. Dumble said, "It was a little too much rock for them." These piggyback amps might be the rarest Dumble creations of all and it's believed that only one or two are still in existence. In the late-'60s, a lengthy tour playing bass for Canadian singer/songwriter Buffy Sainte-Marie (who was unaware at the time of his talent for creating amps) helped Dumble open his first workshop.
There was an ad-hoc audition process if a player wanted to commission a Dumble amplifier. In order to even get the opportunity to meet with the builder, a player would need a recommendation from someone in Dumble's trusted circle. Then, if they were invited, the audition could be simply playing for him during a casual hang, or he might ask for a CD. "Alexander really only wanted to make amplifiers for the very best players in the world," says Thomas. It didn't seem like fame was a deciding factor either—Dumble would turn down requests from big-name players. "He treated his amps like they were his children," says Bruce Forman. Back in 2019, Forman brought Dumble a 1966 Fender Vibrolux for his two most popular mods: RockFonicks and Ultra-Phonix. "He wanted them out there making music."
Each amp Dumble created was carefully and painstakingly crafted to accentuate the best parts of the owner's style.
Photos courtesy of Bruce Forman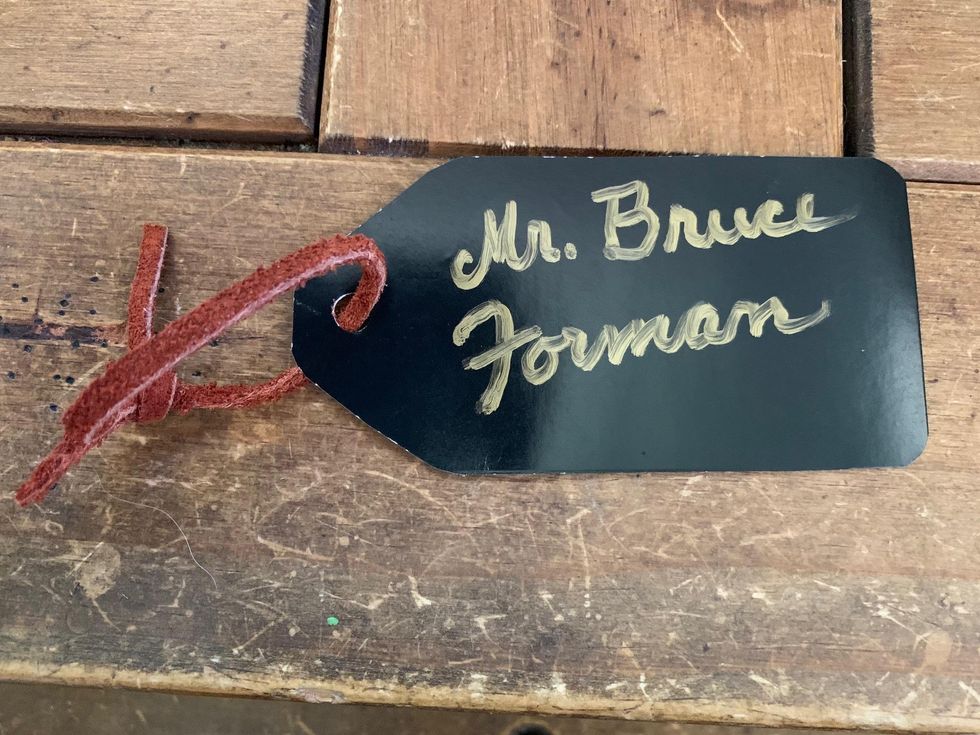 Many times, the only real proof that an amp had been "Dumble-ized" would be a handwritten tag written by the man himself.
Those lucky enough to pass the "audition" and spend time with Dumble would often comment on his amazing touch on the instrument. During one of his visits to Dumble's shop, Shepherd found himself on the receiving end of a subtle guitar lesson. "He would always ask permission to show me stuff," remembers Shepherd. These gentle "lessons" would inevitably lead to impromptu jam sessions—some of which Shepherd recorded for his own benefit. "If I didn't record those licks he showed me, I would have forgotten them 30 minutes later."
The one guitarist who's most synonymous with the sound of a Dumble is Robben Ford. For nearly 40 years, Ford has been the caretaker of an Overdrive Special that, in his hands, has become the benchmark for classic Dumble tones. His latest live album, Live at Yoshi's '96, became an unintentional tribute—not only are the tones visceral and huge, but the cover features a plain image of the most famous Overdrive Special around. Ford purchased the head for $1,200 when Dumble was set up at The Alley in North Hollywood. "Alexander told me that watching me play my early '60s Fender Bassman inspired him to create the Overdrive Special," remembers Ford. With the rise of Ford's career in the '80s and '90s, word began to spread about Dumble's builds—and his eccentricity. "One of the final tests Dumble would do on amps would be to remove the tubes and drop it out of a three-story window. If it worked after that he knew it was finished," mentions Ford.
"He was a mystery, to all of us."­– Robben Ford
About 10 years after obtaining the first Overdrive Special, Ford put in an order for another one to keep in Europe. Originally, this was going to be a 50-watt model because Ford was looking for ways to keep the stage volume down, but that didn't last long. "Turns out I was addicted to 100 watts in a live situation," says Ford. "How do you get headroom and tone? Dumble." Several years ago, Ford was going through a divorce, moving to Nashville, and was looking to sell the second ODS. Knowing Dumble's general dislike of the secondhand market for his amps, Ford reached out and brought up the idea, offering to split the proceeds. "He made this amp. I'm just the salesman," said Ford. After agreeing to a 60/40 split, Dumble connected Ford with a buyer, who would occasionally help Dumble acquire components for his builds. "Dumble told me not to send a check and just have his cut be a 'credit' with the new owner. He was a mystery, to all of us."
His off-the-grid lifestyle forced Dumble to frequently look at alternate payment arrangements with clients. One of the early users of his amps was singer/songwriter Christopher Cross, who was brought in by Bonnie Raitt. Cross and Dumble decided on two KT88-loaded heads (a first for Dumble at the time) with matching 2x12 cabinets in orange suede for a clean sound and an Overdrive Special with a 4x12 cab for a lead sound. Naturally, Cross needed a way to switch between sounds easily. The solution was based around a pair of Japan-made Strats that were modified by Valley Arts. Each guitar only had a middle and bridge pickup and was outfitted with a heavy-duty switch—imagine the massive switches on the back of vintage Fender amps. An oversized cord went to a blue two-space rack unit that housed mechanical relays to control which amp was engaged. "I really couldn't afford to mess around with pedals at that time," says Cross. At the time, Dumble was living in a house owned by Jackson Browne and Cross headed up there to pay for the custom relay box. "When I asked him what I owed him, he handed me a torn-out page from a Sears catalog," recalls Cross. Dumble had circled a washer and dryer unit and told Cross that if he bought those for him, they were square.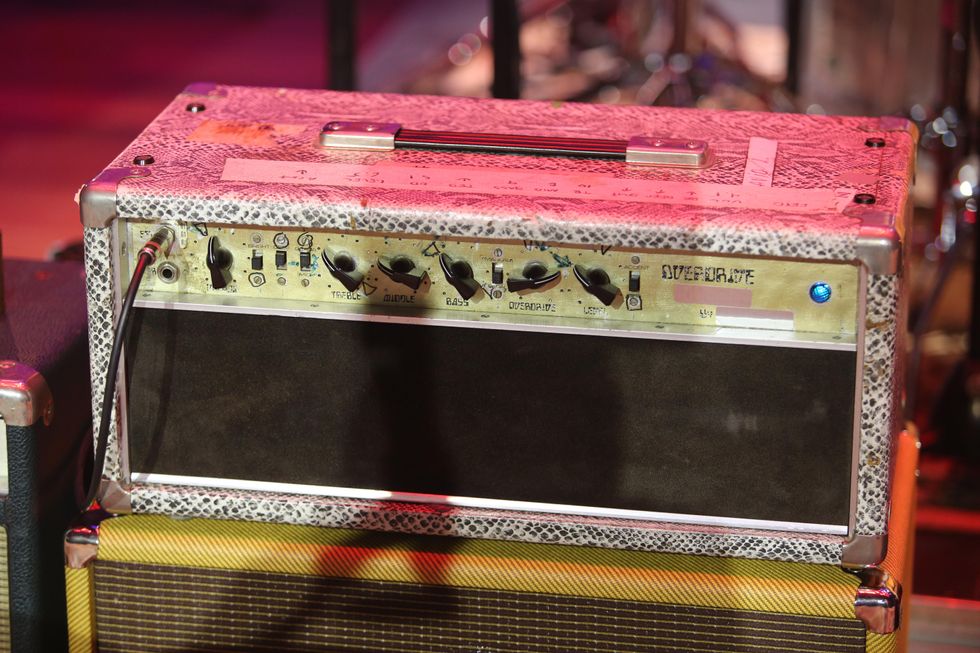 Ben Harper pulls no punches when it comes to his amps. This one was the eighth Dumble ever made! He got it from one of his early mentors, David Lindley. The head runs into two 12" Celestion speakers, one housed in a tweed Glasswerks cab and the other is in the green Dumble combo.
Along with the tweed Twins, Joe Bonamassa runs a pair of Dumble Overdrive Special combos. This silverface model was built in 1980 and has been retrofitted with Bonamassa's signtuare Celestion 85-watt speaker. This one is 50-watts, which Joe Bonamassa prefers over their 100-watt big brothers.
Several companies tried to partner with Dumble to bring his amps to a larger market. "He created an entire industry that he didn't participate in. Alexander never cashed in on that. He steadfastly had a code of conduct he lived by until the very end," says Joe Bonamassa, who currently has a stash of four Overdrive Specials and a Fender Vibrolux with the UltraPhonix mod in his collection. According to Bonamassa, Dumble is "by far the most innovative circuit designer of all time," and he attributes the boutique amp boom to Dumble's work.
Probably the closest Dumble ever got to working with a larger company was when Thomas pitched the idea of Fender licensing one of his designs. The two had a lot in common and shared a deep love for Leo Fender and his designs. Early discussions revolved around doing a Dumble-approved modded Twin or Deluxe Reverb. Thomas also mentions that pedals were also a possibility. "I have a few of the [amp] prototypes," says Thomas. "Simply put, one roadblock was we couldn't really figure out how to pay him." After spending a few years on the project, it ran out of steam. Thomas last saw Dumble in October when they met for dinner the night before he moved to Turlock. "He was in a really good space," says Thomas.
"His amps were superheroes." – Henry Kaiser
"His wish was that once he was gone there would be no more Dumble amplifiers," says Ford. "Most people want to leave behind a legacy, but he didn't want that." Health issues prevented Dumble from doing much work over the last six months of his life, but a few projects really excited him. Slash had recently connected with him for a build, and he was in talks to make an amp for Keith Richards.
During our talk, Larry Thomas held up a framed turret board populated with the components of an old Fender 5E3 Deluxe circuit. It was a Christmas gift from his friend, Alexander Dumble. The solder joints were impeccable. Around back was an inscription describing how the Tru-Ohm resistors and Allen-Bradley capacitors had been carefully harvested from older amplifiers. Dumble's handwriting—even carved in the back of a frame—is unmistakable. It was a work of art that he made for his friend celebrating their shared love of a particular old amp.
Alexander Dumble's contributions—both direct and indirect—will stand alongside names like Leo Fender and Jim Marshall. For years to come his designs will be analyzed, discussed, and copied, much like his heroes. Even though many will never get past the market price for his creations, Dumble might have said it best back in '85, "There are hundreds, perhaps thousands or millions, of valid guitar tones. When the air becomes electric, that's the right sound, no matter what the one is."
Dumble Amps: 10 Guitarists on the Late Legend's Designs
Landreth ventures into new territory with "Elemental Journey," an all-instrumental affair with 11 Landreth originals.
Sonny Landreth
Elemental Journey
Landfall Records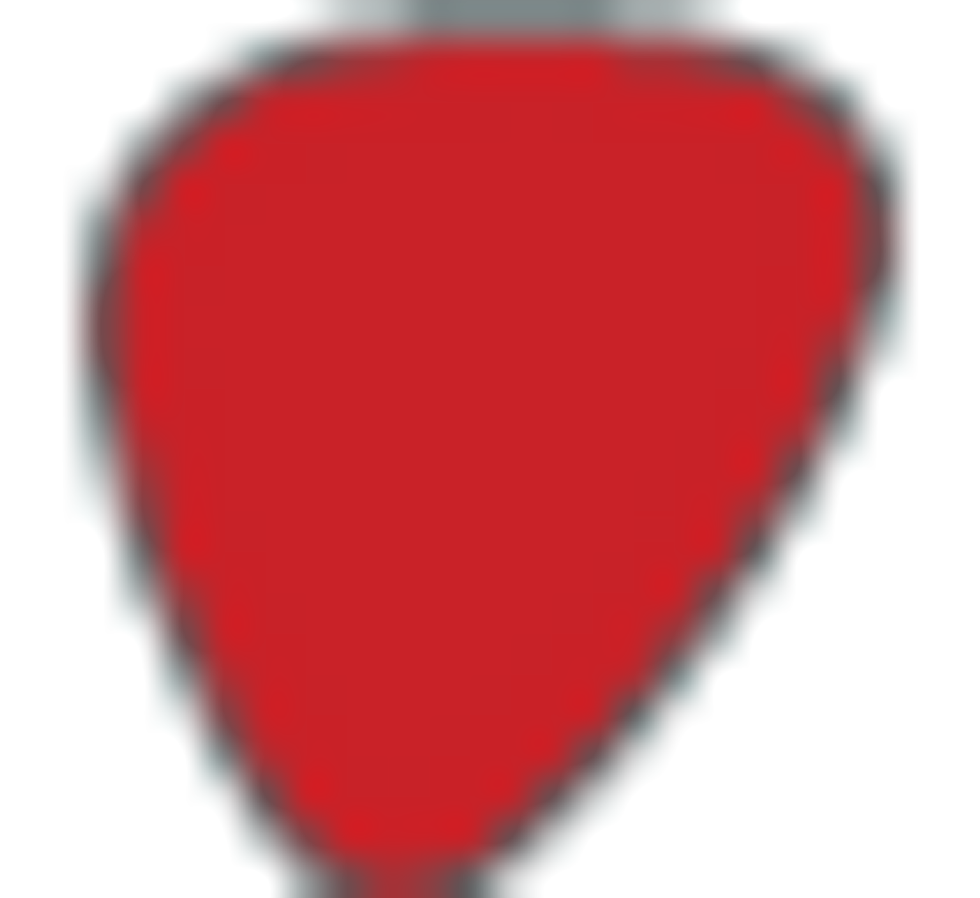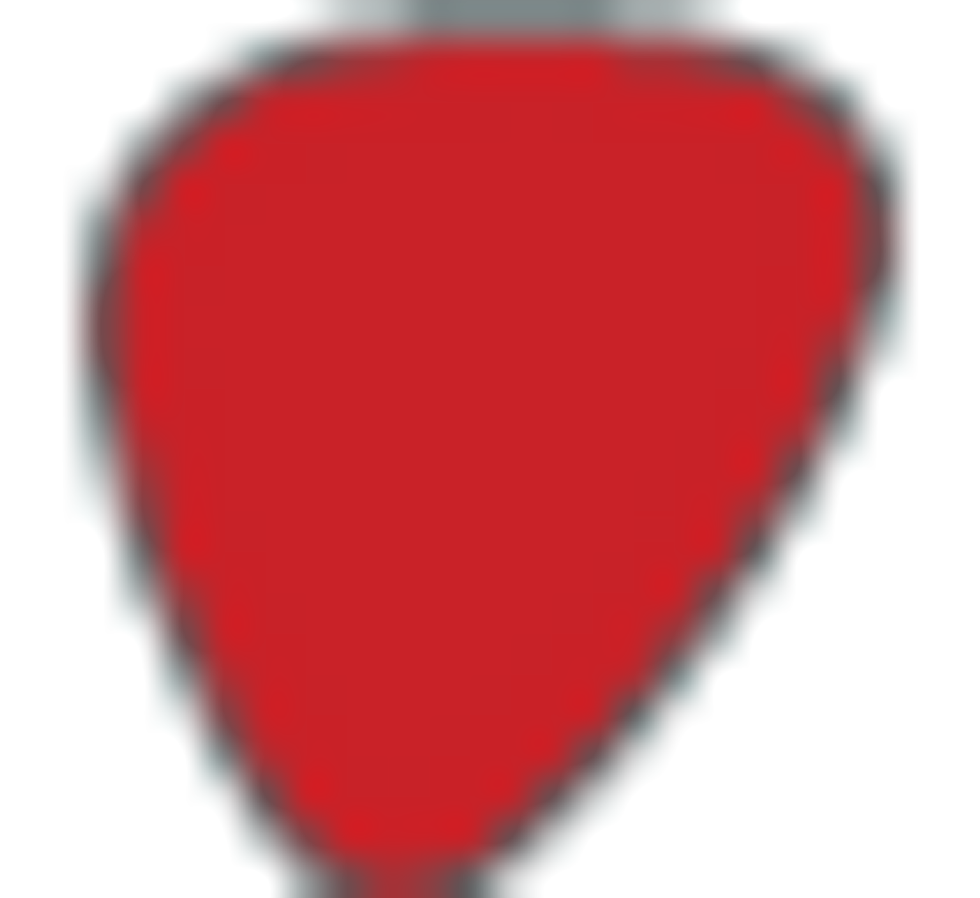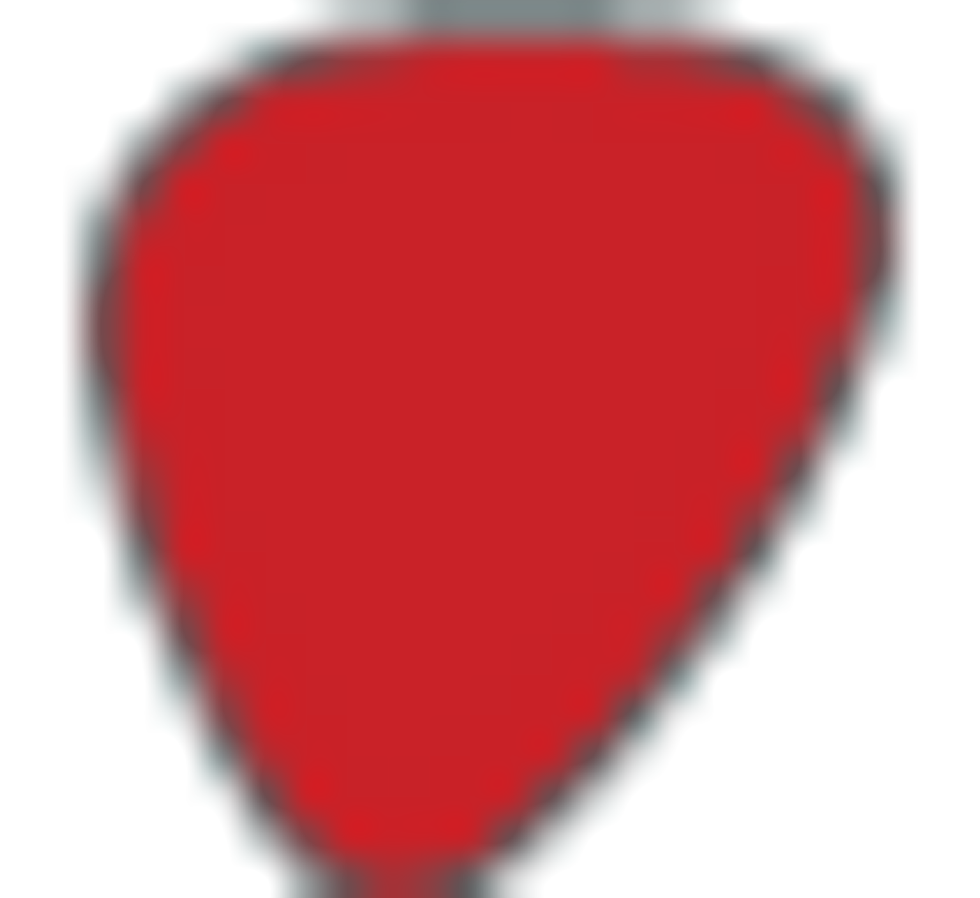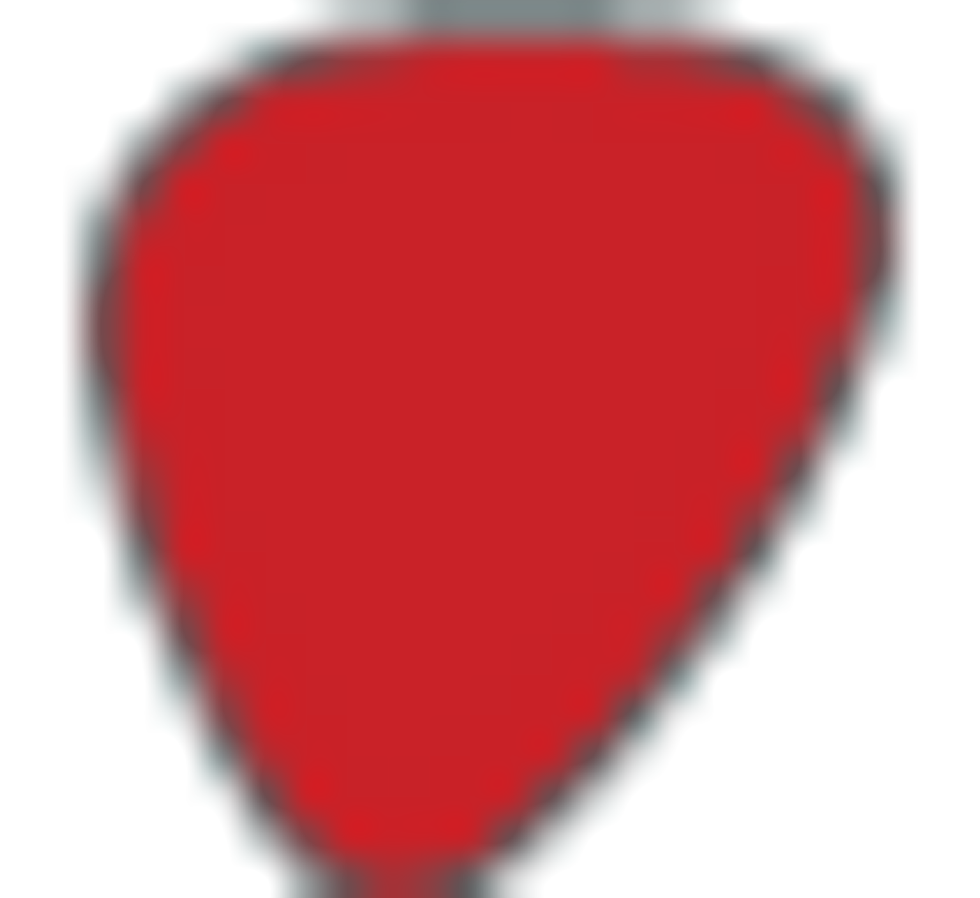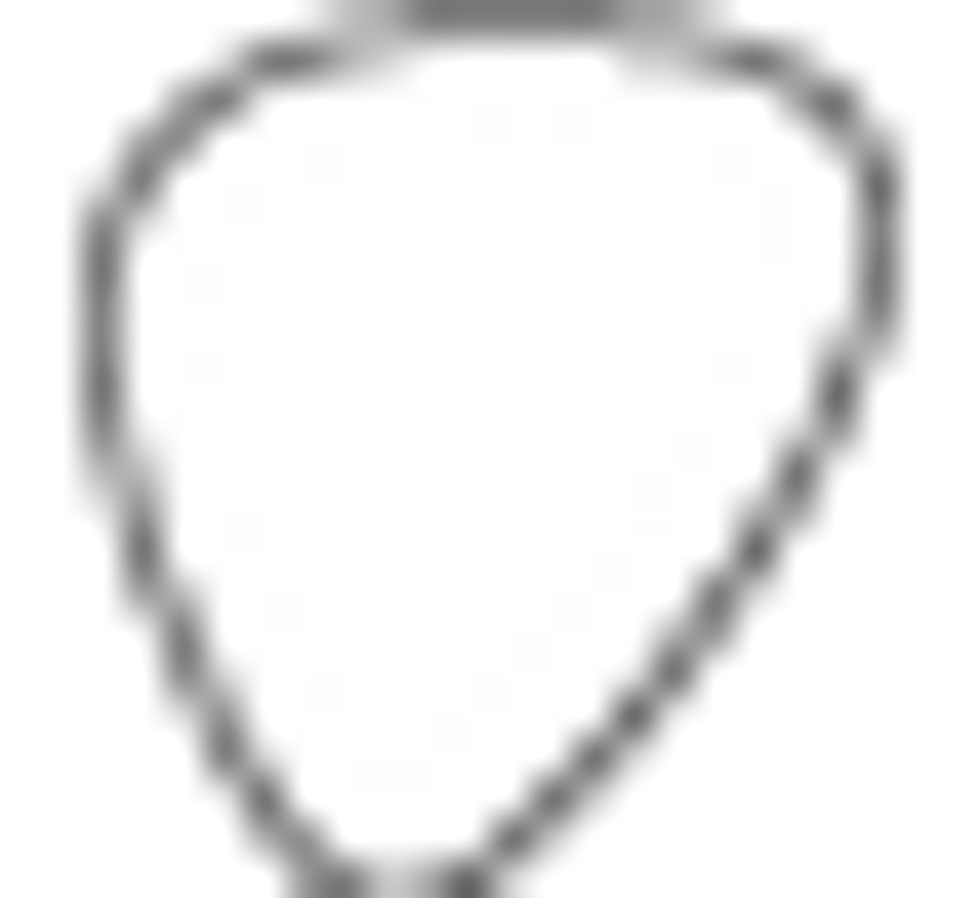 If you're a fan of Sonny Landreth's groundbreaking slide guitar and are familiar with some of his previous work, prepare to be surprised with Elemental Journey, his 11th solo release. It represents a real departure from his earlier albums.
Yes, all Landreth's trademark sounds—the churning, fret-behind-the-slide riffs, bouncy Cajun rhythms, and fat, soaring lines—are here in spades. His intonation and vibrato are as precise and electrifying as ever, and when it comes to wielding a bottleneck with precision at warp speed, Landreth is still the hands-down champ.
But in terms of material, Landreth ventures into new territory with Elemental Journey. For starters, it's an all-instrumental affair with 11 Landreth originals. Instead of pursuing swampy, roots-rock sounds—a world he knows so well—here the Louisiana native reaches for more cinematic textures and grander musical themes.
And wait until you hear the string arrangements, which play a featured role on five of the pieces. These strings aren't simply incidental ear candy or background sounds added to sweeten the mix. Rather, they play a key role in the ensemble itself, weaving, pulsing, and wrapping around Landreth's singing slide to create a sound I've never heard before.
Sam Broussard—a superb slide player in his own right—did the string arrangements, and his impressionistic colors infuse the music with an edgy, yet majestic vibe. Landreth and Broussard collaborated closely to write the parts, which were beautifully performed by members of the Acadiana Symphony Orchestra and conducted by the critically acclaimed Mariusz Smolij.
If you've heard Robert Kirby's brilliant string arrangements on Nick Drake's Five Leaves Left and Bryter Layter, then you already have a sense of how Broussard's efforts enhance Landreth's music. The effect is that potent.
Eric Johnson and Joe Satriani each make a guest appearance on a song. Both play magnificently and add a rocking thrust to Landreth's more soulful delivery, but—at least to these ears—it's the combination of strings and slide that creates the deep mojo on Elemental Journey. —Andy Ellis
Must-hear track: "Brave New Girl"
The slide maestro talks about working with two bona fide guitar gods on "Elemental Journey" and his new Fender Signature Stratocaster and Dumble amp.
Blues singer, songwriter, and slide-guitar wizard Sonny Landreth's 11th release, Elemental Journey, is his first all-instrumental effort. Given Landreth's penchant for A-list guests [his previous release, From the Reach, included Eric Clapton, Mark Knopfler, Robben Ford, Jimmy Buffet, and Vince Gill, among others], it's only fitting that he enlisted Eric Johnson and Joe Satriani, two of the biggest legends in instrumental guitar history, to cut some solos on the album.
Landreth was very familiar with both guitarists, having shared the stage with both on separate occasions numerous times over the years [Landreth also made a guest appearance on Johnson's 2010 release, Up Close]. And given his intimate knowledge of both Johnson and Satriani's multi-faceted soloing styles, it might have been tempting for him to make suggestions as to which specific elements he wanted his guests to bring out on their takes, especially since he wrote the songs they played on with their musical personalities in mind. Instead, he gave complete creative control to the artists. "I basically just let them do whatever they heard because they're all just great all artists. I knew it was going to be interesting because they could bring something completely different to it than I ever would have ever thought of."
The humble Landreth even took to heart some of the sage advice he received from Satriani, "Joe said to me, 'Making instrumental albums all these years, I've realized one thing that's always important is to have an element of surprise.' And for me, I recognized that as an opportunity to take it a step further," explains Landreth, "I would have a melody and some changes and then say, 'What would happen if we kept pushing, kept going more with it?'"
Without lyrics to work with this time around, Landreth found new ways to express his stories through music. He dug deep to recall the lessons he learned from his early influences to come up with the layers upon layers of interweaving parts heard on Elemental Journey. He says, "When I got into Chet Atkins and the right hand technique, it got me to think more about multiple parts—melody, rhythm, and bass line—going on at the same time. I learned to listen to the other instruments and what they were doing." The all-instrumental format also proved to be an opportunity for Landreth to include string arrangements [written by Sam Broussard, guitarist in Steve Riley & the Mamou Playboys], something he'd been wanting to do since 2005 when Mariuz Smolij, director of the Acadiana Symphony Orchestra invited him to do a slide guitar rendition of the Bach Cantata 140 with the orchestra for a Christmas show.
"This type of layering wouldn't have happened if other people hadn't gotten involved and that's the stuff I live for—involving them on your project so that it becomes bigger and better," says Landreth. The arrangements were performed by the Acadiana Symphony Orchestra and conducted by Smolij.
We caught up with Landreth to get insight into Elemental Journey, hear about working with two bona fide guitar gods, and talk about gear including his new Fender Signature Stratocaster and Dumble amp.
Elemental Journey is your first all instrumental album. What inspired this?
It's something I've wanted to do for a long time. I really wanted to get back to some of my early influences that I hadn't necessarily drawn upon in the vocal oriented albums that I've done up until now. It's actually a throwback to my early influences with the Ventures albums—particularly Ventures in Space—when I was a kid. I started out playing trumpet and I also had a lot of heroes that made instrumental albums. I love the groove in that era of Mile Davis albums like E.S.P. or Four and More.
Did you find that having to accommodate vocals on your previous releases restricted what you want to do musically?
Well, what was more restrictive was my actual vocal itself. I'm not a gifted singer. I don't have a great amount of range. But you know you can work that both ways because then you tailor what you have and you come up with other ways to creatively address that in terms of instrumentation, arrangement or even chord structure.
Since you weren't using words to express your stories this time around, did you place a higher priority on melody than you had in the past?
Melody is the most important thing. I think even more so with instrumentals because it's important to engage the listener on an emotional level and be able to hold their attention. Every time I sit down with the guitar something just occurs to me and it can become a song. I approached it the same way, but whereas I would stop and concentrate on how a lyric would be involved with that and where that would take me, instead of doing that, I just let that go more into the actual music I was hearing in my head. Part of that was to come up with a lot more melodies because I knew it needed to be more thematic. Although we don't have the vocal line, there are a lot of counter melodies and the chord changes are much more complex.
Will this more thematic approach play a part in your compositions to come?
It's already triggered. When you finish one project it just naturally opens the door to another one. It got me thinking, "The next time I do a vocal album, what if I pushed myself more vocally and found a place within these more complex chord changes?"
What takes longer for you to come up with—the music or the lyrics?
The music has always come quickly for me and the lyrics always took me a lot longer. I'm really into lyrics, I mean it's huge for me. In fact, what I got from my Delta heroes was how they would reinforce the lyrics of their song by embellishing with a guitar part—the guitar would be like other vocal.
Eric Johnson and Joe Satriani are both featured on the album. First, can you tell us about your association with Johnson? I understand that you guys go way back.
The first time I heard him must have been back in the late '70s in Baton Rouge and he just blew my mind. He was the one who got me thinking of going back to a trio format and he also got me thinking that I needed to woodshed more [laughs]—as he did everyone! But it also made me think in terms of "there's no way I'm ever gonna..." You know, when he raised the bar, I thought to myself that the one I had going for me that was more unique was slide, and I began to concentrate more on that. So I owe him for that. I don't know if I ever told him that.
How about Satriani?
There was a festival called Guitar Town in Copper Mountain, Colorado every year and I've played a bunch of those and we were on the bill together. That was the first time I actually played with him. We had a gig a couple years ago in Amsterdam and I asked him that night, "I'm thinking of making an instrumental album and I'm wondering, if I come up with the right song would you be interested in playing on it?" He was so enthusiastic about it that it inspired me. Of course then, he didn't hear from me for two years [Laughs]. It took me two years to get it together.
When you reached out to him after two years, was he surprised?
I just sent him a text, I think, and he was all into it. I later sent him an mp3 and I didn't hear from him for about four days or so. Then I got this call from my engineer and he got the "Gaia Tribe" solo from Joe. I listened to it and it blew my mind. I went, "This is incredible."
How did Satriani respond after hearing the final product?
Oh he loved it. The funny thing was, when I talked to him about doing the solo he said, "Okay, well just in case, I'll go back in and see if I can think of something else." And when he came back to me he said, "You know man, I don't hear anything else that I would do." He felt like that was the best thing he had to bring to it and that anything he did after that would start taking away from it. In fact, he said, "You know, you might want to throw this at somebody else and see if they come up with any ideas."
Wow, that's a pretty altruistic gesture for a guitar god.
Oh, he's about the song. He's trying to do his best for me and my song. And it wasn't like he was trying to rush through it. In fact, it was just the opposite, he took time out of his schedule to go in and do it himself.
"Brave New Girl" has a like a Lydian vibe that would have fit perfectly with Satriani's style. I'm surprised you didn't get him on that one.
That was one of the first ones we cut and pretty much had all the tracks on it already. When everything is done and you go back and look at it later you might think, "You know what? That might have been a good one too." But I'm really happy with that one.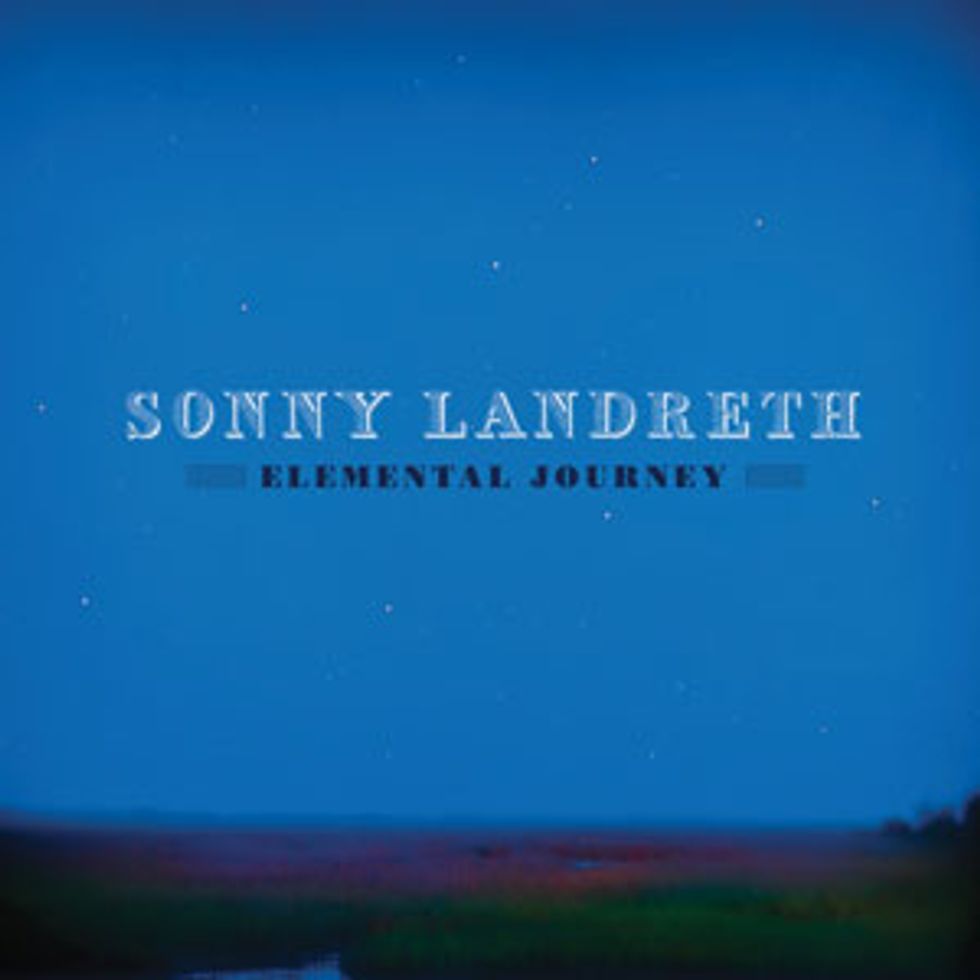 Can you give me a quick rundown of the guitars?
I mostly use my [vintage] Strats and then my road Strats. They're a combination of bodies from the late '80s, a couple of them. I've got a '66 Strat and a '64 Firebird that I used on a couple of things. The pickups on those guitars range from Lindy Fralin Hot Vintage—which I also have on a '57 reissue that I like a lot—to a DiMarzio DP181 in the bridge with Virtual Vintages [DiMarzio] in the middle and neck.
Which models of the Virtual Vintage?
It's one of the older ones that I like. It matches well with that DP181. Then there's also a signature model Strat that I'm working on with Fender. It has a Tele bridge plate on it. Michael Frank Braun, who was in charge of Eric Johnson's signature model at Fender, designed the pickups that are used in the middle and neck positions.
Because you use a lot of different tunings, do you leave your guitars set up to these tunings and just bring them all on the road?
Yeah. I usually bring two, or if I can, three. It depends on whether we have to fly to the gigs.
You and Eric Johnson have a similar darkness in your tones.
It's the right amount. I certainly relate to him in terms of the voicing. The person who turned me on and actually got me into the right direction with that to begin with was James Demeter. I used to have all of his mid-boosts installed in my guitars.
How would you describe the difference between your sound and Johnson's sound?
It's two different beasts. Mostly what you hear with his lead tone is the Marshall, and I love that sound. But my Dumble's just a whole different beast, tonally and in terms of circuitry. Alexander's [Dumble] vision is just a completely different thing.
Gearbox
Guitars:
Fender Signature Stratocaster, '66 Fender Stratocaster, '57 reissue Fender Stratocaster, '64 Gibson Firebird
Amps:
Dumble Overdrive Special, Bludotone Bludo-Drive, Demeter TGA-3, Matchless DC-30
Effects:
Hermida Zendrive, Hermida Mosferatu, Fulltone PlimSoul, Fulltone '70, Keeley two-knob Compressor, Pigtronix Philosopher's Tone
Strings:
D'Addario J22 Medium .013–.056
Slides:
Jim Dunlop 215
Straps:
Levy's
Cables:
Planet Waves
Picks:
Custom made
Have you tried any of the newer crop of Dumble-inspired amps? Like the Bludotones or the Two-Rocks?
Yeah, I've got a Bludo-Tone Bludo-Drive. It sounds great. I've played some of the other ones that didn't really do it for me but I think Brandon [Montgomery, Bludotone] pretty much nailed it.
Is the one you have a straight Dumble clone or a variant of that design?
It's a little more like a variant of. It's based on one of Alexander's designs but he's re-voiced it to make something a bit different. He made changes so that I have more headroom in the clean channel and more switching capability on the floor.
What pedals do you use?
I use Hermida's Zendrive and Mosferatu, Fulltone's PlimSoul and '70 Fuzz, Pigtronix's Philosopher's Tone, and Keeley's compressor.
The two-knob or four-knob Keeley compressor?
The two-knob.
How about slides and picks?
A Jim Dunlop 215 slide. For years I used the Herco, flat style guitar picks, then several years ago I was in Japan and this guy over there showed me a version of it that they had made in Japan. They were smaller and thicker, and I fell in love with them. I said, "Well, this is exactly what I need." So he gave me like three. Then he had a bag made up for me and I've recently run out of those. So, as it turns out, we're going back to Japan at the end of the month and I'm looking forward to getting some [Laughs].
YouTube It
To see Sonny Landreth cooking up a storm, check out the following clips on YouTube.com.

Full concert footage of Landreth from the Pleasantville Music Festival on July 9, 2011.

Landreth and Eric Johnson channel their inner Hendrix on this rendition of "Are You Experienced?" from Sam's Burger Joint in San Antonio, Texas on September 27, 2011.

Landreth performs his tricky number, "Uberesso" at the 2007 Crossroads Guitar Festival.