Vox Announces V845 Wah Pedal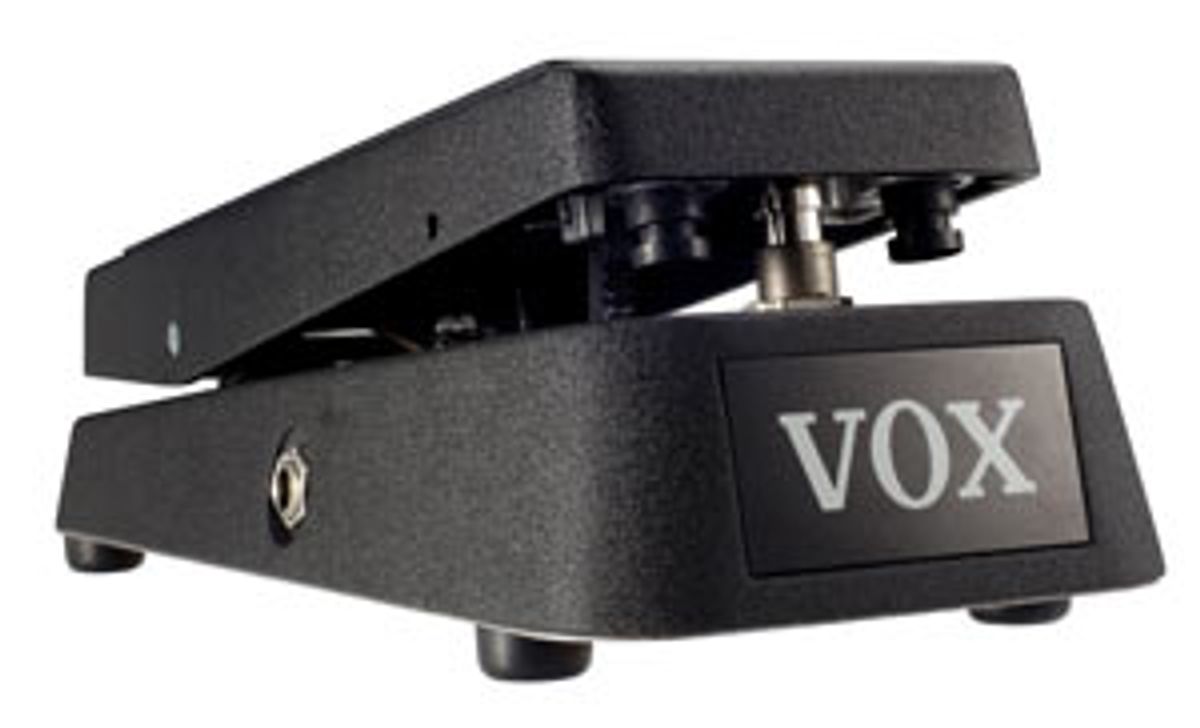 VOX V845 brings classic tone from the creators of the wah wah pedal at an affordable price
Melville, NY
(September 20, 2009) — VOX Amplification announces the release of the affordable new V845 Wah Wah Pedal. Sonically, the V845 preserves the spirit and tone of the early VOX wah-wah pedals – a sound still sought after by today's players. Designed to withstand the rigors of life on the road, the V845 features a solid yet lightweight diecast aluminum housing, as found on authentic VOX wah pedals from the 1960s. Cosmetically, the V845 creates a vintage mood with its period-authentic black crepe finish and black-on-black pedal surface.
VOX developed the world's first wah-wah effect in the 1960s. From the earliest days of rock music, it met with acclaim from guitarists the world over with its famous "talking" tone. The unmistakable wah-wah sound has been heard on countless masterpiece recordings and legendary live performances.
The V845 Wah Pedal will be available November 2009 with a retail price of $155.00.
For more information:
Vox