While many of us know about the beginning and end of Duck's incredible musical life, it's the middle that will have bassists grooving for years to come.
Donald "Duck" Dunn lays down the groove with the Blues Brothers as John Belushi stares in awe. Photo by Bob Leafe/Frank White Photo Agency
About 58 years ago in Memphis, Tennessee, a couple of young boys met and became friends in the 6th grade. A few years later, their hobbies would turn from riding bikes to learning how to play the guitar and listening to Hank Ballard and Bo Diddley. Though both of the boys started out on guitar, one of them decided to switch to bass soon after. A Kay bass was purchased, a band was formed, and the beginning of a musical bond was forged that would last 55 years. The young friends in this story are none other than Steve Cropper and Donald "Duck" Dunn. Not long after playing two recent shows with his childhood friend at the Blue Note in Tokyo, Duck passed away at the age of 70. While many of us know about the beginning and end of Duck's incredible musical life, it's the middle that will have bassists grooving for years to come.
If you don't know who Duck is, please do some research on him once you finish reading this column. If you are aware of his talents as a bassist, arranger, and producer, then you know how important he has been to popular music over the past half-century. As a member of Booker T. & the MG's, he was the foundation for countless records, but also used his studio prowess to produce them after the Stax days came to an end. He has shared the stage with just about every big name you could think of, from George Harrison to Eric Clapton to Neil Young to Otis Redding. And of course, John Belushi and Dan Aykroyd.
For some, the introduction to Duck came via the Blues Brothers movies, and that's okay. Those movies served as enlightenment vehicles by introducing millions of people in a new generation to Sam and Dave, Wilson Pickett, and Otis Redding ("I Can't Turn You Loose" was one of my favorites from the first film). And though the sequel was panned pretty hard, assembling that musically stunning cast was worth it for me. If you go back and watch it now, you will certainly appreciate the players in the movie that are no longer with us.
If you are a bassist, chances are you have played a Duck Dunn bass line. Or at least tried to play one. Nobody ever plays "[Sittin' On] The Dock of the Bay" exactly how it is on the record. Only Duck could do that. His nuances and rock-solid groove have had bassists stymied for 50 years, yet all the while he maintained an "aw-shucks" attitude. Put on some headphones and you'll realize a couple of things when you listen to his work on "Mr. Pitiful" by Otis Redding and "Stop Draggin' My Heart Around" by Stevie Nicks. The first thing you'll notice are the subtle dotted-eighth licks he would put in here and there, which added just the right amount of spice. But you'll also feel a ridiculously deep pocket, which was always Duck's "thing."
Duck's early weapon of choice was a Fender Precision, and he bought his first P bass back in 1958. Meaty, thick, and exactly what the music called for, his trademark P-bass sound was heard on just about everything he did. Later on, Lakland produced a Duck Dunn signature model with a thinner, Jazz-type neck on a P-style body. And Duck continued to play his Lakland until the end.
Over the past few years, I've been fortunate enough to become very good friends with Steve Cropper. Here in Nashville, folks meeting him for the first time instantly break into a smile, even if they have no idea of what Steve has accomplished in his lifetime. He is humble and unassuming, and I am proud to say that he's let me play a few wrong notes with him onstage. When I do, I always try to go into "Duck mode" by asking myself, "What would Duck play here?" Doing so has taught me discipline and control anytime I'm in doubt about what to play.
A couple of years ago, Steve and I were out at a favorite hang near his studio that has a really good jukebox. It seems that every time we're in there, an Otis Redding or Blues Brothers song is played by patrons paying a tiny homage to Steve. That night, "She Caught the Katy" from The Blues Brothers soundtrack came on the jukebox, and mid-conversation, Steve stopped and raised his finger. "Listen to Duck on this track," he said. "Feel that? Nobody can do that." And he's right.
Bassists, I'm going to give you some homework. Go listen … really listen to Otis Redding's performance from the Monterey Pop Festival in 1967. What you will take away from the songs is that Duck played everything just right. You will hear a man's grooves that ran the gamut from smooth and soulful, to downright thunderous. This performance alone is a lifetime of lessons and a great example of how a group can take classic, timeless studio tracks and make them even better.
Duck's contributions to music were not overlooked during his lifetime. In addition to their induction into the Musicians Hall of Fame, Duck and the rest of the "greatest house band in history" were inducted into the Rock and Roll Hall of Fame in 1992 and would later receive a Lifetime Achievement Grammy. Duck was constantly on tour, dividing his time between Booker T., the Blues Brothers, and other Stax artists. He loved to play live, but also had a body of studio work that is simply astounding. It's the type of career that one can only dream of.
I'll admit that when I first heard the news of Duck's passing, I was afraid it would merely be a footnote. I was happily proved wrong. Every major news agency and website, as well as thousands of music sites and forums, have posted kind words about Duck and his legacy to the world. Not many bassists get that kind of respect. This was a man the Beatles bowed to in 1967 when they saw an Otis Redding show in London. This was a man in a band "powerful enough to turn goat piss into gasoline," who left this world still doing what he loved to do. We will never see another Duck Dunn, and although he has moved on before the rest of us wanted, he left us with enough music to study and learn for several lifetimes. Thank you, Duck. You are missed.
---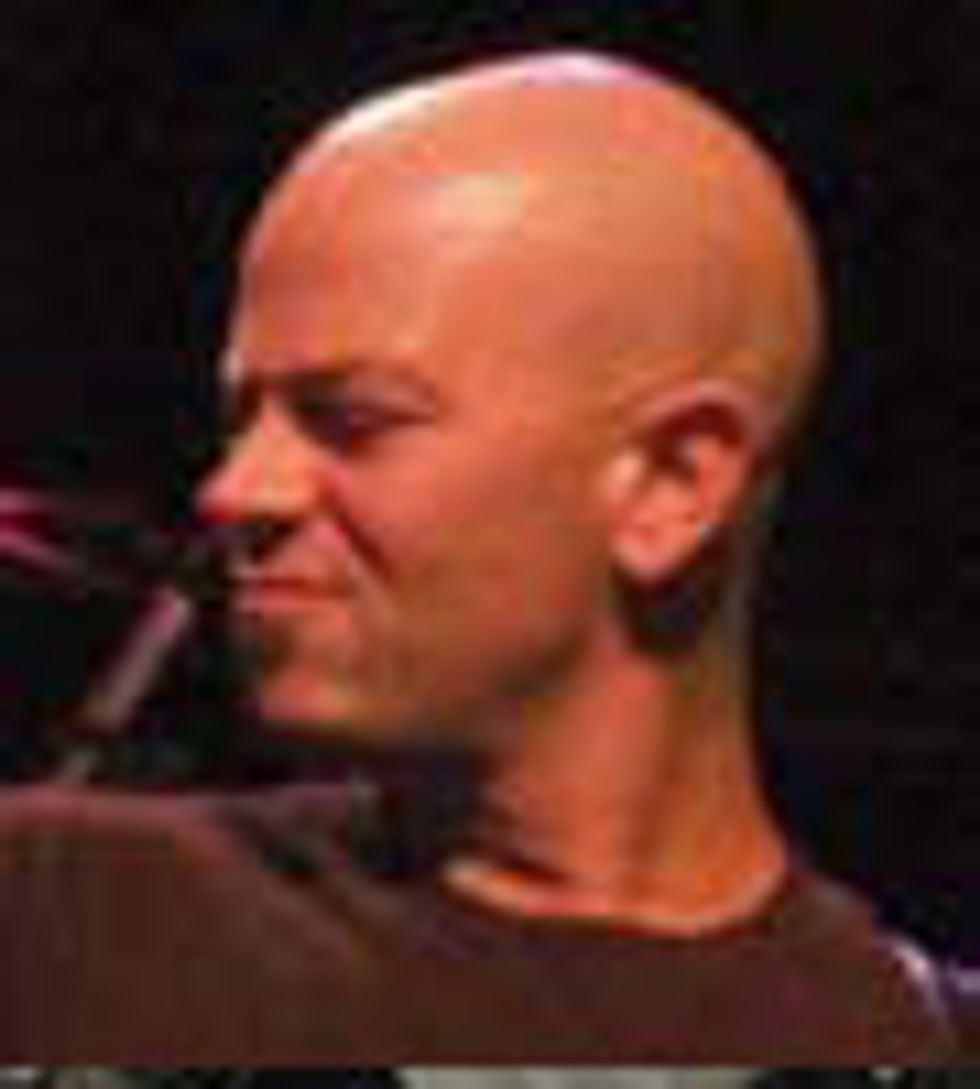 Steve Cook
is currently fortifying himself in the back of a tour bus, awaiting the low-end revolution. He can be reached at
info@shinybass.com
until the coast is clear.